Drive Outlast Tourists as Skid Hits Three Games
Barefoot and Whitcomb Both Go Deep in the Loss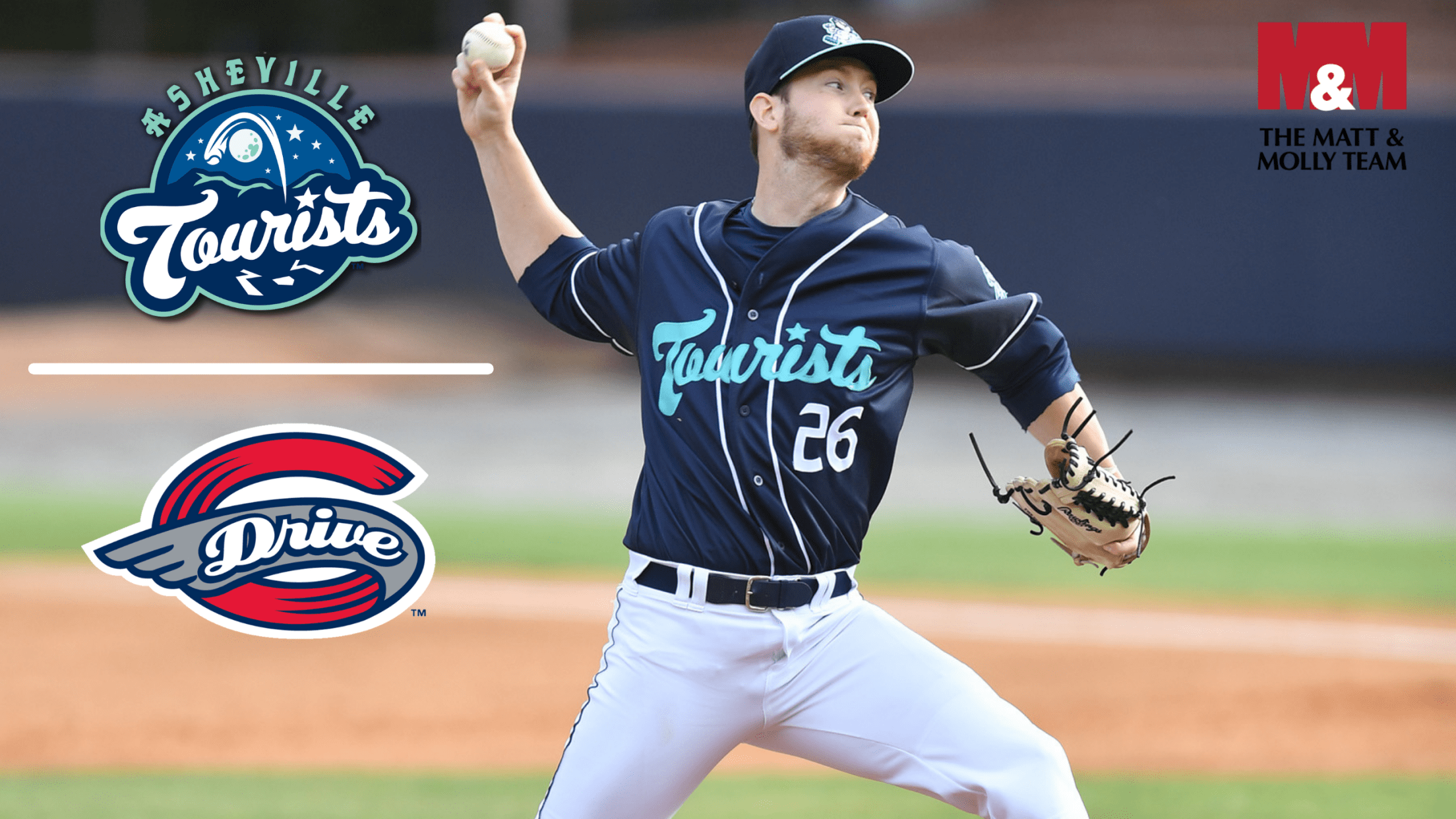 ASHEVILLE- The Asheville Tourists dropped their third straight game at home for only the second time this season with an 8-3 loss to the Greenville Drive. Asheville was able to snap their season-high scoreless innings streak, 22 consecutive frames, in the losing effort. The Tourists now must win the next
ASHEVILLE- The Asheville Tourists dropped their third straight game at home for only the second time this season with an 8-3 loss to the Greenville Drive. Asheville was able to snap their season-high scoreless innings streak, 22 consecutive frames, in the losing effort. The Tourists now must win the next two ballgames against the Drive to salvage a series split.
Greenville took a 3-0 lead in the top of the second inning with a major two-out rally. The Drive worked a walk then strung together four straight hits off Asheville's starting pitcher Matt Ruppenthal. After the rally, Ruppenthal settled in and the Tourists were able to cut into the deficit.
Asheville's offense plated their first run in the bottom of the fourth. Matt Barefoot hit a 434-foot Home Run to left-center to lead off the inning. C.J. Stubbs then walked and took third on an Enmanuel Valdez single to right. Freudis Nova bounced into a double-play that scored Stubbs and the Tourists trailed 3-2 after four.
The Drive scored the next four runs of the game to take a 7-2 lead but the Tourists countered with a Shay Whitcomb solo blast in the bottom of the sixth. Unfortunately, Asheville only managed one base-runner the rest of the game.
Michael Horrell and Jonathan Sprinkle combined to pitch 3.1 innings out of the Tourists bullpen. The two relievers totaled six strikeouts and did not surrender an earned run. Ruppenthal was saddled with a tough luck loss but moved into the league's top ten in strikeouts with five fanned in the outing.
Saturday's contest between the Tourists and the Drive will begin at 6:05pm ET. The first 1,000 fans in attendance will receive a navy Ashvegas jersey giveaway. The gates to McCormick Field will open at 4:30pm ET.