Durham Bulls All-Star Named to USA Baseball Premier12 Roster
Jake Cronenworth earns opportunity to compete in Tokyo 2020 qualifier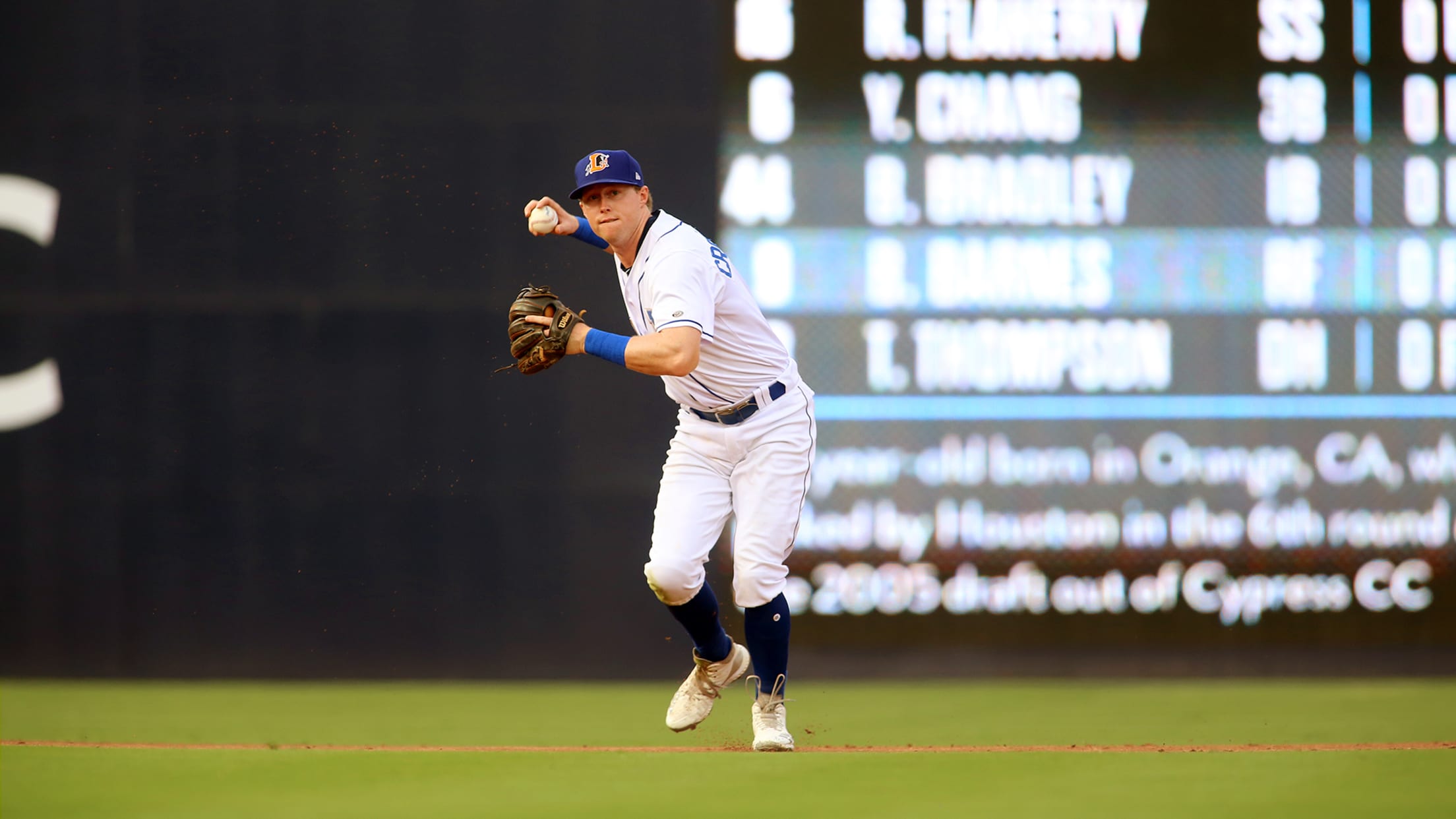 DURHAM, NC - USA Baseball announced today Durham Bulls shortstop Jake Cronenworth has been named to the roster for the World Baseball Softball Confederation (WBSC) Premier12™ tournament.Cronenworth, 25, will play for Team USA in its first opportunity to qualify for the Tokyo 2020 Olympic Games. The St. Clair, Michigan native
DURHAM, NC - USA Baseball announced today Durham Bulls shortstop Jake Cronenworth has been named to the roster for the World Baseball Softball Confederation (WBSC) Premier12™ tournament.
Cronenworth, 25, will play for Team USA in its first opportunity to qualify for the Tokyo 2020 Olympic Games. The St. Clair, Michigan native turned in eye-catching numbers throughout the year, as he led the I.L. in on-base percentage (.429) and average (.334), ranked third in on-base plus slugging percentage (.949) and ninth in slugging percentage (.520). These numbers earned Cronenworth his first career Postseason All-Star honor at any level, following a season that saw him make the International League Midseason All-Star team. Additionally, the shortstop's average and 10 home runs were career highs, despite missing over a month because of injury.
Cronenworth's year was also marked by his first season as a two-way player, pitching professionally for the first time. The University of Michigan product made seven appearances on the mound, serving as an "opener" for six, going 0-0 with a 0.00 ERA (7.1 IP), while allowing four hits and striking out nine batters.
The 28-man roster is made up of 15 pitchers and 13 position players currently not on an MLB 40-man roster. The team will travel to Guadalajara, Mexico, from November 2-4 as a member of Group A with the Dominican Republic, Mexico and the Netherlands. The top two nations from Group A will advance to the Super Round in Tokyo from November 11-16.