E-TWINS COME BACK FROM DOWN FIVE RUNS TO WALK OFF ON SETH GRAY GRAND SLAM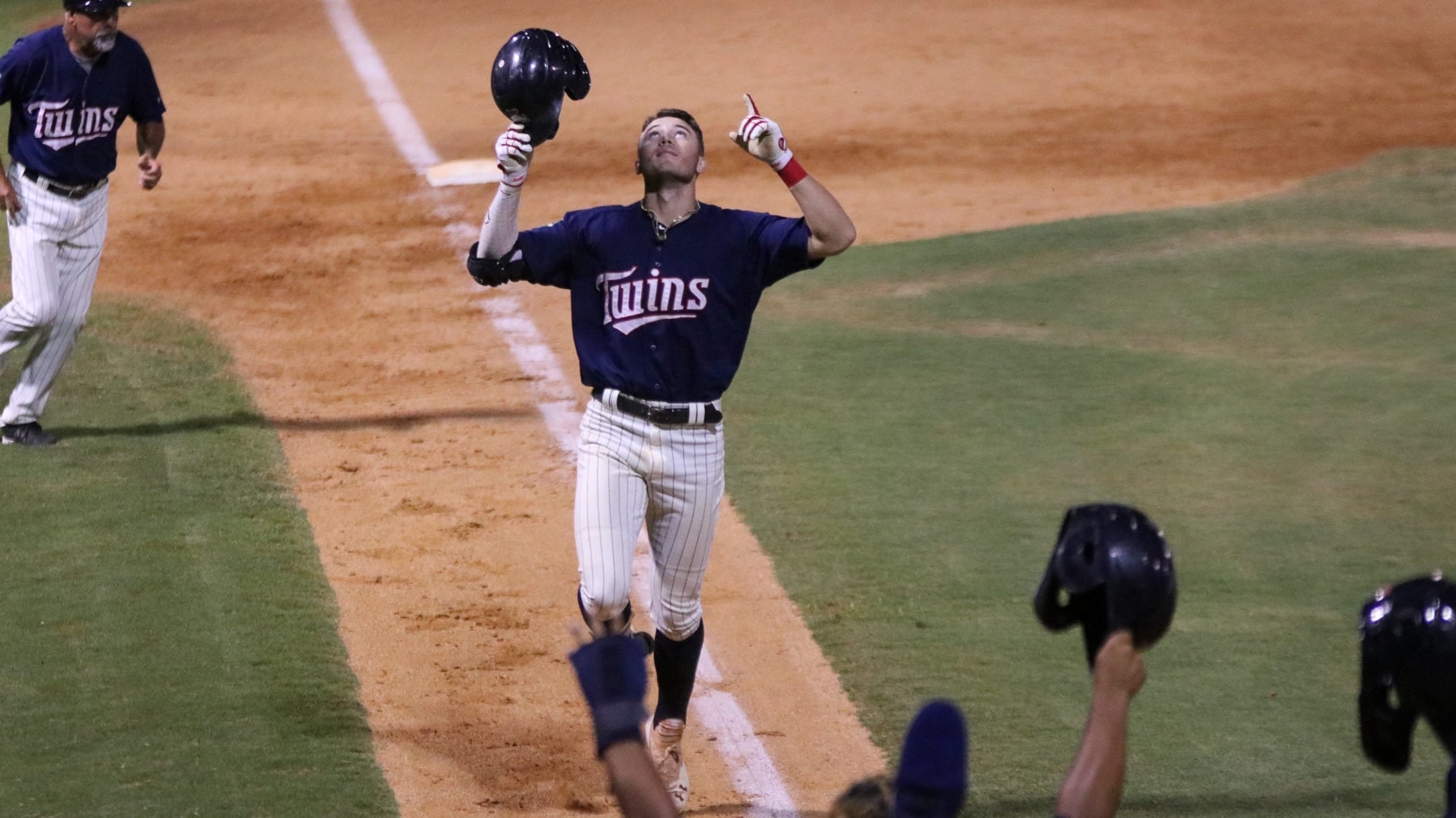 (Nicholas Badders / Elizabethton Twins)
Elizabethton, TN - The Bristol Pirates led 6-0 in the middle of the fifth. While the Elizabethton Twins scored in the bottom of the fifth to bring the score to a five-run deficit, it wasn't until the final pitch the E-Twins lead, as Seth Gray crushed a walk-off grand slam
Elizabethton, TN - The Bristol Pirates led 6-0 in the middle of the fifth. While the Elizabethton Twins scored in the bottom of the fifth to bring the score to a five-run deficit, it wasn't until the final pitch the E-Twins lead, as Seth Gray crushed a walk-off grand slam to win the game 9-6.
Ryley Widell struggled in his eighth start of the season, unable to pitch out of the fifth inning. Bristol scored two in the second on a two-run home run and added four more in the fifth to push Widell out of the game. He surrendered six runs on six hits and three walks in 4.1 innings, only striking out two. After Widell though, the bullpen was lights-out.
The two newest E-Twins, Tyler Beck and Benjamin Dum combined for 4.2 scoreless frames, allowing four runs on a walk and five strikeouts to keep Elizabethton within reach,
The comeback began in the fifth, when catcher Kyle Schmidt singled home Anthony Prato to put the Twins on the scoreboard, at the time making the score 6-1.
In the seventh, Elizabethton added two more, one on a Prato sac fly and a second on a groundout from Schmidt that scored Charles Mack.
The E-Twins did not give up in the eighth, plating one more run on a Parker Phillips groundout that scored DaShawn Keirsey.
After Dum pitched a scoreless top of the ninth, the Twins' bats got to work in the bottom half and didn't look back. With one out, five straight Twins reached base, culminating with Gray's grand slam. Anthony Prato singed, then Kidany Salva singled and Willie Joe Garry Jr. followed with a base hit of his own, scoring Prato from third base.
After DaShawn Keirsey walked to load the bases, Seth Gray sent a 3-1 pitch deep into the night sky beyond the right field fence to send the Twins home victorious for the second straight night.
Gray went 2-5, also doubling in the eighth inning. Keirsey and Prato each scored two runs, with Prato gong 3-3. Schmidt also contributed two runs batted in, going 1-3.
Now with the season series tied at 4-4, Elizabethton and Bristol will play a deciding game Sunday at 5 p.m., the E-Twins will try to win the series and complete the team's third sweep of the year.
For tickets and more information, visit elizabethtontwins.com.