Eastern Shore Legends: Jake Flowers
Cambridge native spent decade in Show, managed Salisbury juggernaut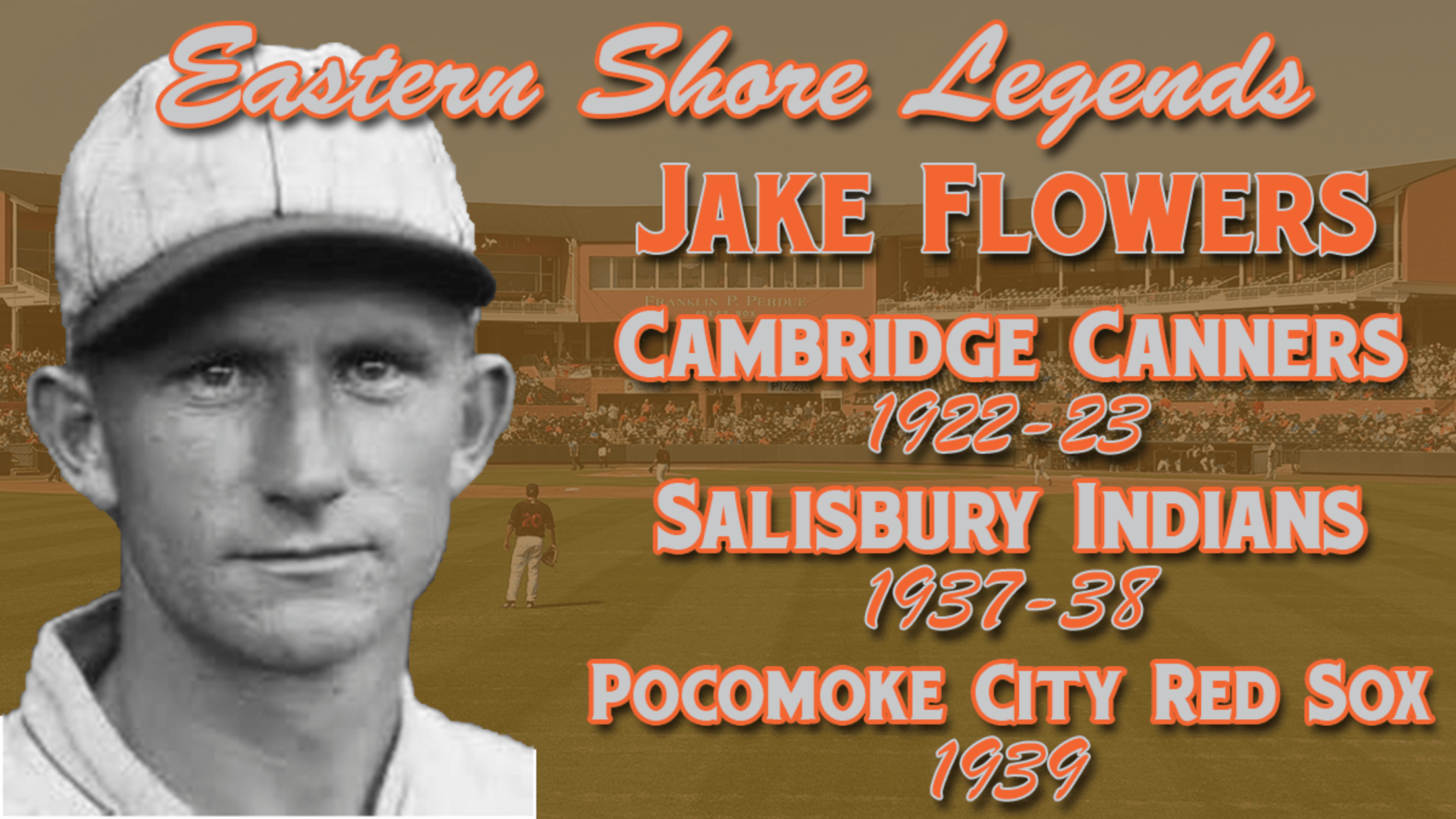 Jake Flowers, a native of Cambridge, Maryland, came into local prominence as a player in the 1920s and stayed in pro baseball for over 30 years. A winner at all levels, he earned two World Series rings as a player and managed a minor league behemoth in Salisbury to two
Jake Flowers, a native of Cambridge, Maryland, came into local prominence as a player in the 1920s and stayed in pro baseball for over 30 years. A winner at all levels, he earned two World Series rings as a player and managed a minor league behemoth in Salisbury to two Eastern Shore League pennants.
D'Arcy Raymond "Jake" Flowers was born on March 16, 1902, in Cambridge and eventually became an excellent all-around athlete at Washington College in Chestertown. He played running back for the football team, played basketball for the famed "Flying Pentagon" Washington teams of the early 1920s, and played shortstop on the baseball diamond.
While still in college, Flowers played professional baseball for his hometown Cambridge Canners. In 1922 he was one of the best players in the Eastern Shore League: he led the league with 14 home runs and finished second in total hits (81) and seventh in batting average (.312) over 70 games. He returned to the Canners the next year and was just as strong a force, batting .300 with nine homers in 66 games.
Flowers soon caught the attention of the St. Louis Cardinals and made his major league debut on September 7, 1923, going 1-for-3 with an RBI single. He played in 13 games for manager Branch Rickey but hit just .094 and spent the following two seasons exclusively in the minors, mostly with the Pacific Coast League's Oakland Oaks.
By the time he rejoined the Cardinals in 1926, Flowers was a seasoned pro. In 40 games he batted .270 with a career-high three round-trippers, helping player/manager Rogers Hornsby and company win the World Series in seven thrilling games over the New York Yankees.
That offseason Flowers was traded to the Brooklyn Dodgers (then called the Robins). In 1928 he enjoyed his longest and best major league season, playing in 103 games and batting .274 with 44 RBIs. He even finished tied for 18th in the National League MVP voting, one slot below the Pirates' future Hall-of-Famer Paul "Big Poison" Waner.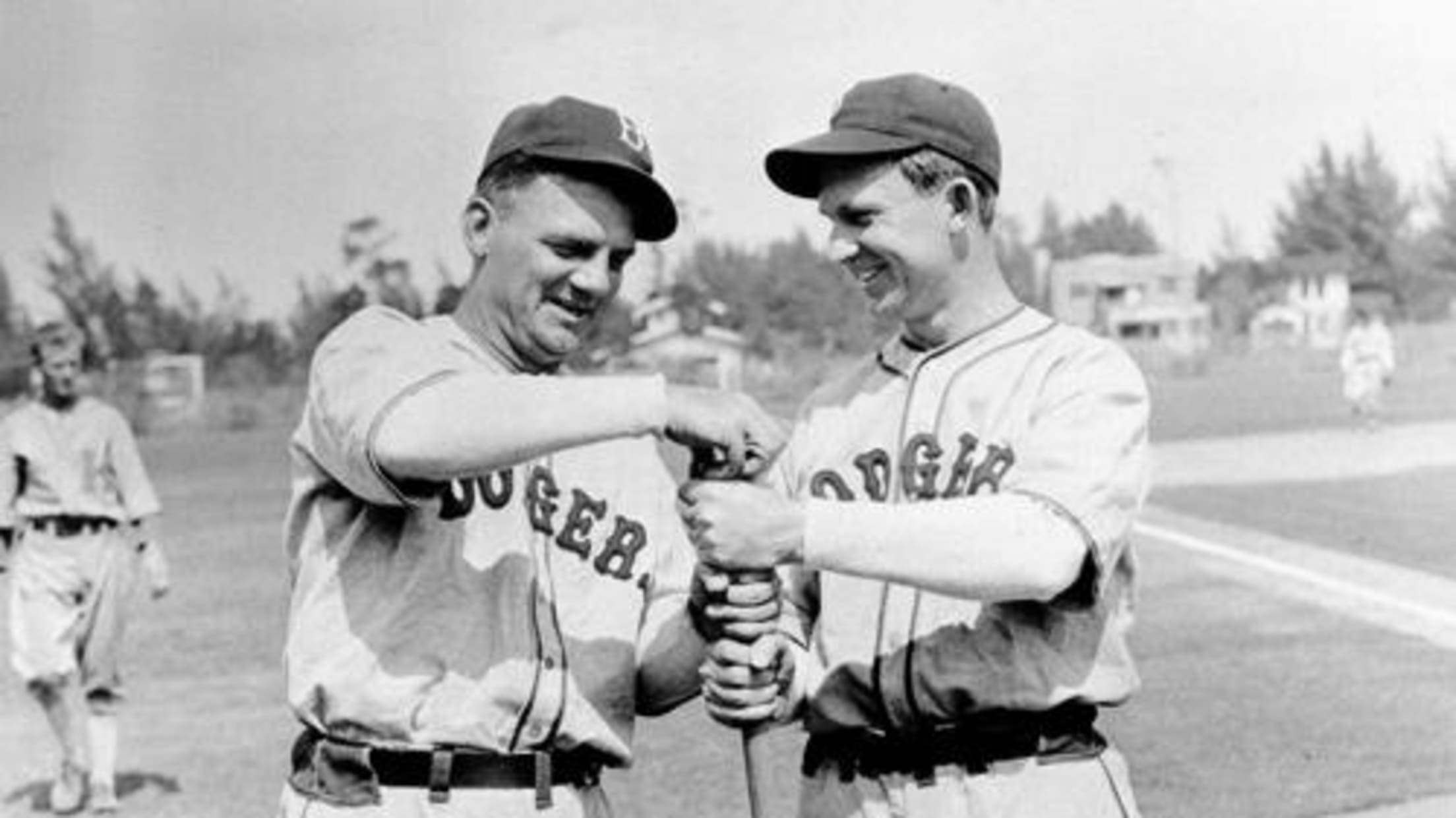 In mid-1931 Flowers returned to St. Louis via waivers and played a role in another Cardinals world championship. He played in five games in the 1931 Fall Classic, a seven-game thriller in which the Redbirds dethroned the two-time defending champion Philadelphia Athletics, who were led by fellow Eastern Shore League alumni Jimmie Foxx and Mickey Cochrane. Despite a loss in Game 6, Flowers doubled and scored off future Cooperstown inductee Lefty Grove for his only World Series hit and run.
Flowers played three more seasons in The Show with the Cardinals, Dodgers, and Cincinnati Reds. He appeared in 583 total major league games over 10 seasons, batting .256 with 16 homers and 201 RBIs. After hanging on in the high minors for a couple more years, Flowers bid his playing days adieu in 1936.
When Flowers returned across the Chesapeake Bay, he found himself at the head of one of the newly-reformed Eastern Shore League's all-time great teams. He became the manager of the Salisbury Indians in 1937 and promptly won 21 of his first 26 games. Due to violation of a "class player rule" which limited the number of high-level veteran players a team could have on roster, the Indians were forced to forfeit all of their early wins and dropped to 0-26. They still won the pennant, going 59-11 the rest of the way for an "official" record of 59-37 and a staggering 80-16 on-field mark. Unsurprisingly, Flowers was named Minor League Manager of the Year by The Sporting News.
Flowers and the Indians turned in an encore performance in 1938, going 65-47 and winning another ESL pennant. The next season he moved on to manage the Pocomoke City Red Sox and went from the penthouse to the cellar, finishing a league-worst 43-75.
That season with Pocomoke was Flowers' last hurrah in the Eastern Shore League. He made it back to the majors as a coach for the Pittsburgh Pirates and spent nine seasons in uniform with the Pirates (1940-45), Boston Braves (1946), and Cleveland Indians (1951-52). In between coaching stints he served as general manager of the American Association's Milwaukee Brewers, perhaps helping to lay the groundwork for their parent club Braves' move from Boston to Milwaukee in 1953. He closed his career scouting for another team that changed locales in the mid-'50s, the Baltimore Orioles.
Jake Flowers died of a heart attack in Clearwater, Florida, on December 27, 1962. He was posthumously inducted into the Washington College Athletics Hall of Fame in 1981 and the Eastern Shore Baseball Hall of Fame in 1995.