Eastern Shore Legends: Mickey Vernon
Two-time batting champ was pro rookie in Easton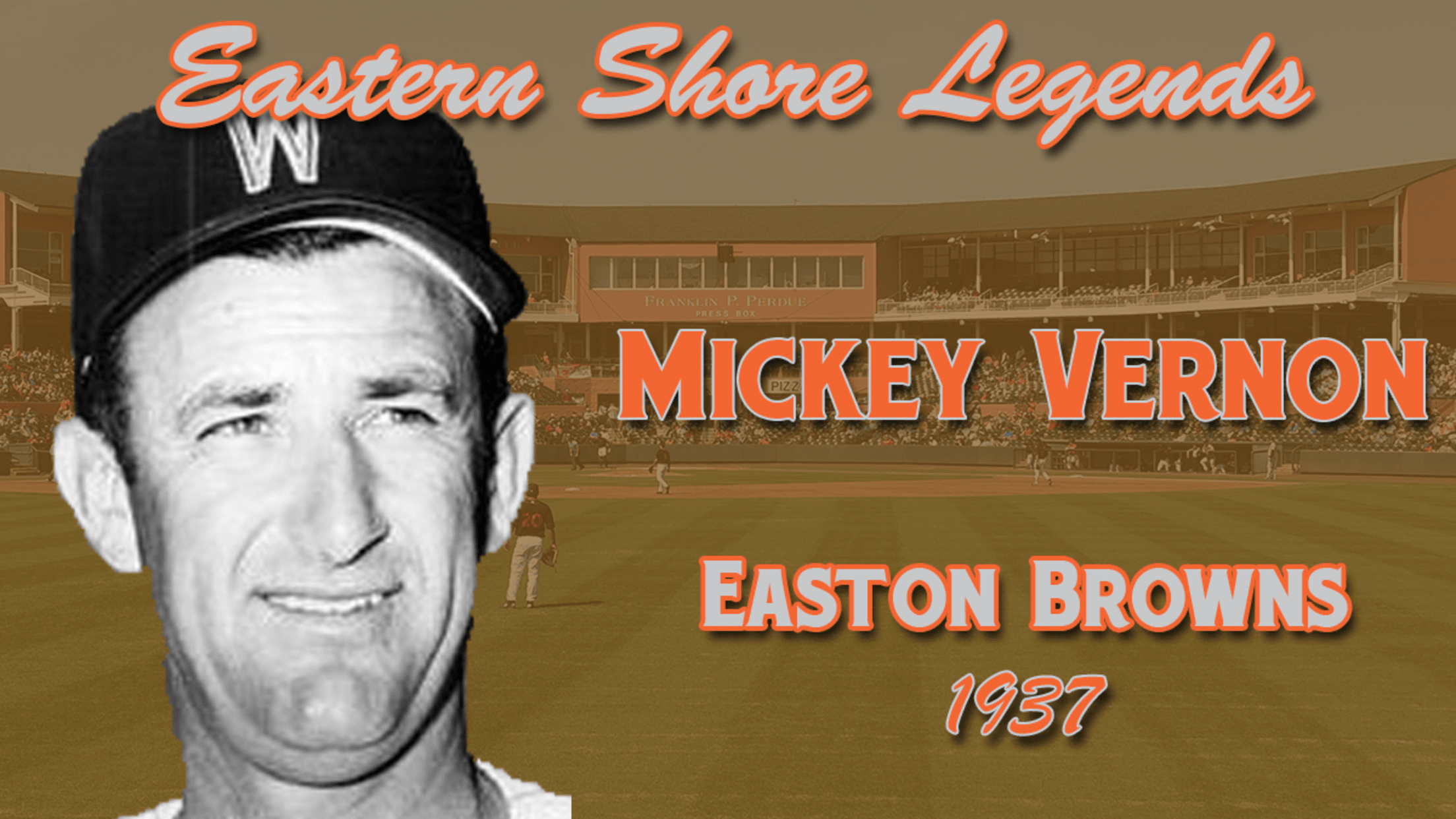 Beloved by his peers and feared by opposing pitchers, Mickey Vernon was one of the American League's reliable stars during Baseball's Golden Age. The lefty-hitting first baseman won multiple batting titles, made seven All-Star teams, and set fielding records at his position. Before starting a big-league career that would span
Beloved by his peers and feared by opposing pitchers, Mickey Vernon was one of the American League's reliable stars during Baseball's Golden Age. The lefty-hitting first baseman won multiple batting titles, made seven All-Star teams, and set fielding records at his position. Before starting a big-league career that would span four decades, Vernon got in his first pro licks in the Eastern Shore League.
James Barton Vernon was born in the small Pennsylvania town of Marcus Hook, right on the Delaware River and bordering the state line, on April 22, 1918. The nickname "Mickey" came from his aunt, who christened him after one of the youngster's favorite childhood songs. His father, Clarence "Pinker" Vernon, played baseball in sandlot parks while working for Sun Oil Company. The younger Vernon became a basketball star at Eddystone High School and took up his father's pastime by playing American Legion ball, where he befriended future Pirates manager Danny Murtaugh.
Living 20 miles south of the big city, Vernon grew up a Philadelphia Athletics fan. He often went to Shibe Park to watch former Eastern Shore Leaguers like Mickey Cochrane and Jimmie Foxx thrive on Connie Mack's team. In 1933, Vernon got his first taste of Griffith Stadium in Washington, D.C., when he hitchhiked down with some friends to see the Senators take on the New York Giants in the World Series.
Vernon eventually earned a scholarship to Villanova University and played in the Delaware Valley Industrial League. After a failed tryout with the Phillies, his college coach George "Doc" Jacobs gave him a tryout with the St. Louis Browns. This time he landed a pro deal, and in 1937 Vernon followed Jacobs down the Delmarva Peninsula to play for the Easton Browns.
Vernon and the Browns went 56-41, good for a second-place finish behind the historically good Salisbury Indians. In 83 games, the 19-year old-batted .287 with 24 doubles, 10 home runs, and 64 RBIs. The Browns made the Eastern Shore League playoffs, but fell to the Centerville Colts in three games; the series would be one of the rare tastes of postseason ball Vernon would ever experience.
Despite good numbers, the Browns did not renew Vernon's contract. Enter legendary scout Joe Cambrina, who inked the young free agent to a deal with the Washington Senators. He spent 1938 with the Greenville Spinners in the South Atlantic League, then after a half-season with Springfield (Mass.) of the Eastern League the Senators called him up to The Show. Vernon made his major league debut against his childhood team, the A's, at Shibe Park on July 8, 1939.
After one more year of seasoning with Jersey City in the International League, Vernon became the regular first baseman at Griffith Stadium in 1941. Three years later he enlisted in the U.S. Navy and served in the South Pacific during World War II, playing baseball, softball, and basketball along the way. In the Navy he met a fellow ballplaying sailor named Larry Doby and the two became good friends. Eventually Doby, with assistance from Vernon, became the first Black man to play in the American League, signing with the Cleveland Indians in 1947, months after Jackie Robinson broke the color barrier in the National League.
Vernon was discharged from the Navy and returned to baseball in 1946. Now 28 and in prime physical shape, he was ready to become a bona fide star. Vernon turned in a massive season, winning the AL batting title with a .353 average, 11 points higher than league MVP Ted Williams. Vernon led the league with 51 doubles, slashed .353/.403/.508, and drove in 85 runs to finish fifth in the MVP voting. In the middle of that year he played in his first All-Star Game.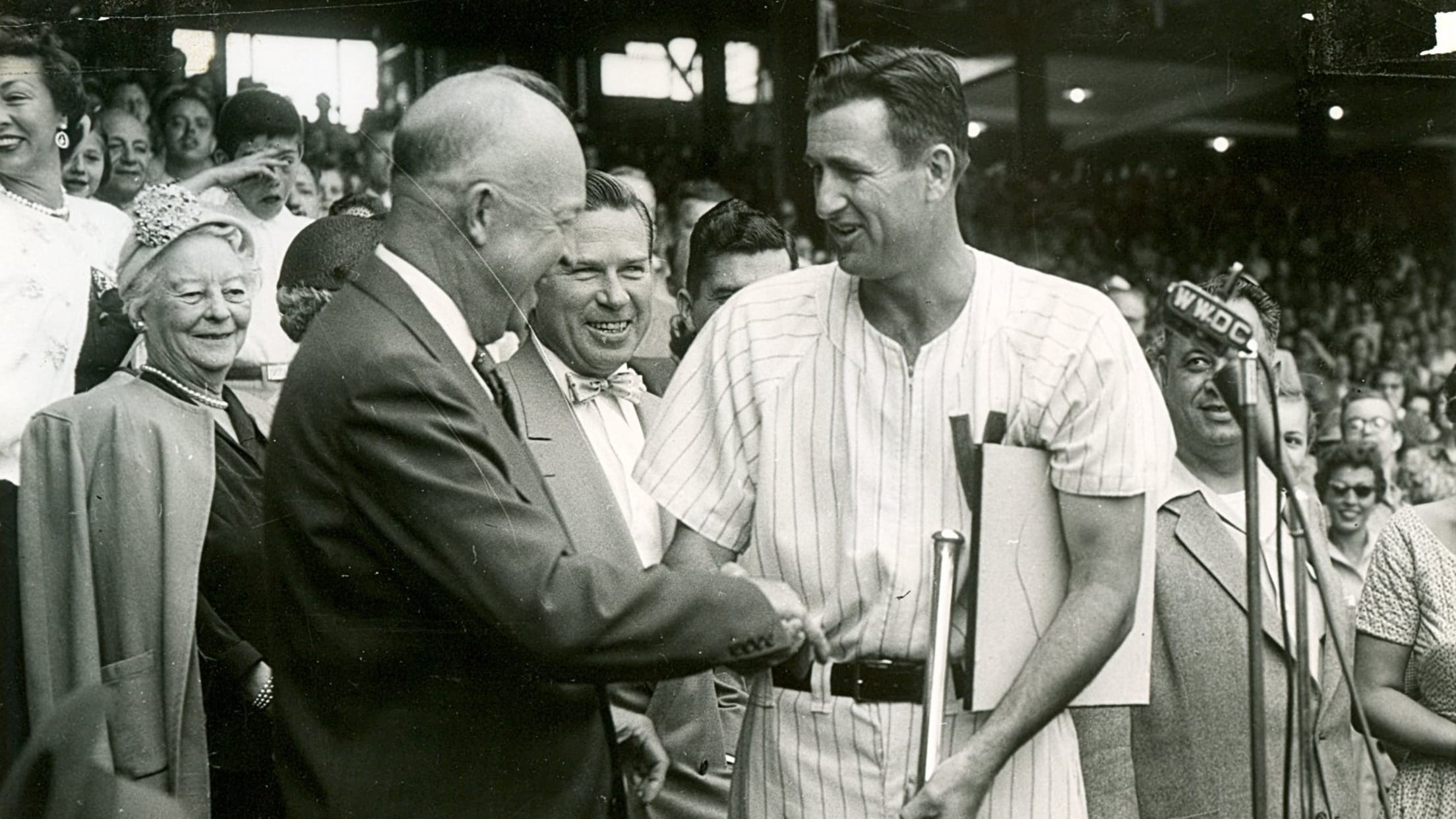 Despite returning to the Midsummer Classic in 1948, Vernon's numbers came back to earth over the next two seasons. In the winter of '48 the Senators traded him to the Indians, where he became official teammates with his friend Larry Doby. Vernon wouldn't be long for Cleveland, though; in 1950 the Indians acquired Luke Easter as their starting first baseman, and Vernon was dealt back to Washington at the trade deadline.
After several additional good-but-not-great campaigns, Vernon finally returned to his apex in 1953. He won his second batting title, edging out Cleveland's Al Rosen on the last day of the season with a .337 average to Rosen's .336 and spoiling his former teammate's bid for the Triple Crown. Vernon also led the league in doubles again with 43, drove in a career-high 115 runs, and placed third in the MVP voting behind only Rosen and New York's Yogi Berra.
Vernon, now in his late 30s, was at the height of his popularity. Both peers and fans were drawn to his kind personality and passion for the game. The Yankees constantly tried to trade for him, and many other clubs considered prying him away from the perennial cellar-dwelling Senators. Playing in the nation's capital had its perks too: when Vernon hit a walk-off home run to beat the Yankees on Opening Day 1954, a Secret Service agent met him at home plate and escorted him to receive congratulations from President Dwight Eisenhower. Vernon's encounter with Ike set the tone for the rest of 1954 – he won another doubles title (33), set a career mark in home runs (20), and took a ninth-place MVP finish.
The Senators finally parted with Vernon in a nine-player megadeal with the Boston Red Sox in late 1955. After two seasons at Fenway he returned to Cleveland in 1958, making his seventh and final All-Star appearance as a 40-year-old elder statesman. The next season he crossed over to the National League, playing in 74 games for the Milwaukee Braves.
In 1960, Vernon reconnected with his childhood friend Danny Murtaugh, who invited Vernon to become the Pirates' first base coach and help Dick Stuart become a better glove man at first. Pittsburgh wrapped up the pennant early and Vernon got to play in nine late season games. In total, Vernon appeared in 2,409 games over 20 big league seasons – including an AL-record 2,227 at first base – amassing 2,495 career hits and a .990 fielding percentage. To date, he is one of fewer than 30 men to play in the majors over four separate decades.
Despite the longevity, Vernon had the misfortune of never playing for a contender in an era with no expanded playoffs. Only Ernie Banks and Luke Appling played more games without making a postseason appearance. Still, mere weeks after playing in his final game, Vernon found himself in the middle of the ultimate championship celebration: he, as first base coach, was the very first man to shake the hand of Bill Mazeroski after Maz's World Series-winning homer in Game 7.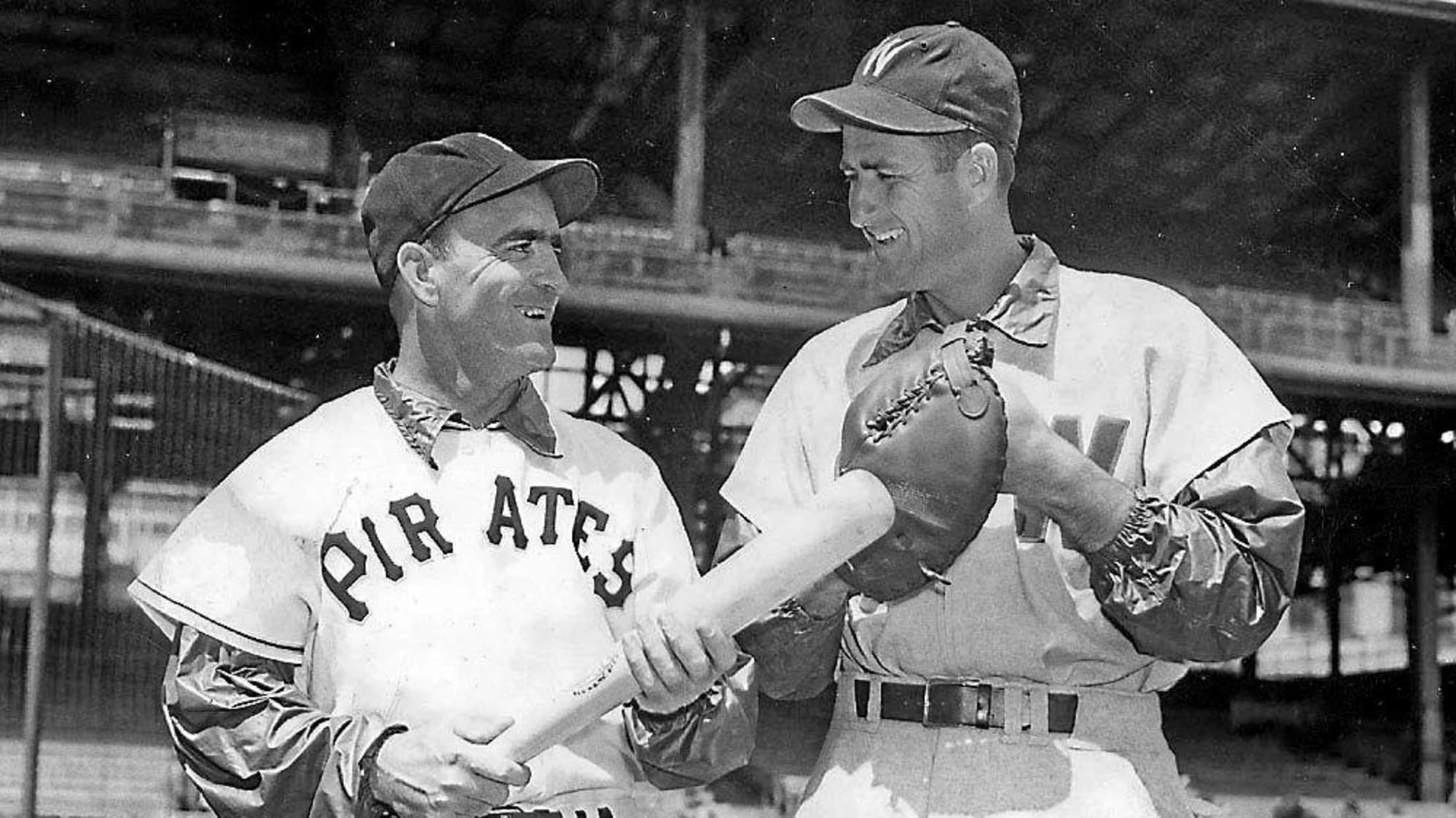 Vernon returned to Washington in 1961 as the manager of the new expansion Senators; the original franchise had moved to Minnesota following 1960. He only lasted two full seasons before being axed in mid-1963 but stayed in baseball through the 1980s, coaching or managing in the minors for the Cardinals, Expos, Yankees, Dodgers, and Royals. Vernon died of a stroke at age 90 on September 24, 2008, at his home in Media, Pa., just a short drive from his hometown of Marcus Hook.
Despite the longevity and accolades, Vernon's Hall of Fame campaign never got much traction. He was in many ways a precursor to Dale Murphy: immensely popular in his day with a handful of great seasons to complement the good ones, but not quite enough to merit a call to Cooperstown. The closest Vernon came was with a couple Veterans Committee nominations in the late 2000s. He is perhaps the quintessential member of the "Hall of Very Good."
Still, one of baseball's great gentlemen received proper homage from his home region. He resides in the Halls of Fame of Pennsylvania, Philadelphia, and Delaware County, and in September 2003 Marcus Hook erected a life-size statue of its favorite son in the sandlot fields just off Market Street. Mickey Vernon is forever part of their history, just as he is forever part of that of the Eastern Shore.