Eastern Shore Legends: Red Ruffing
King of Fall Classic played last minor league ball in Dover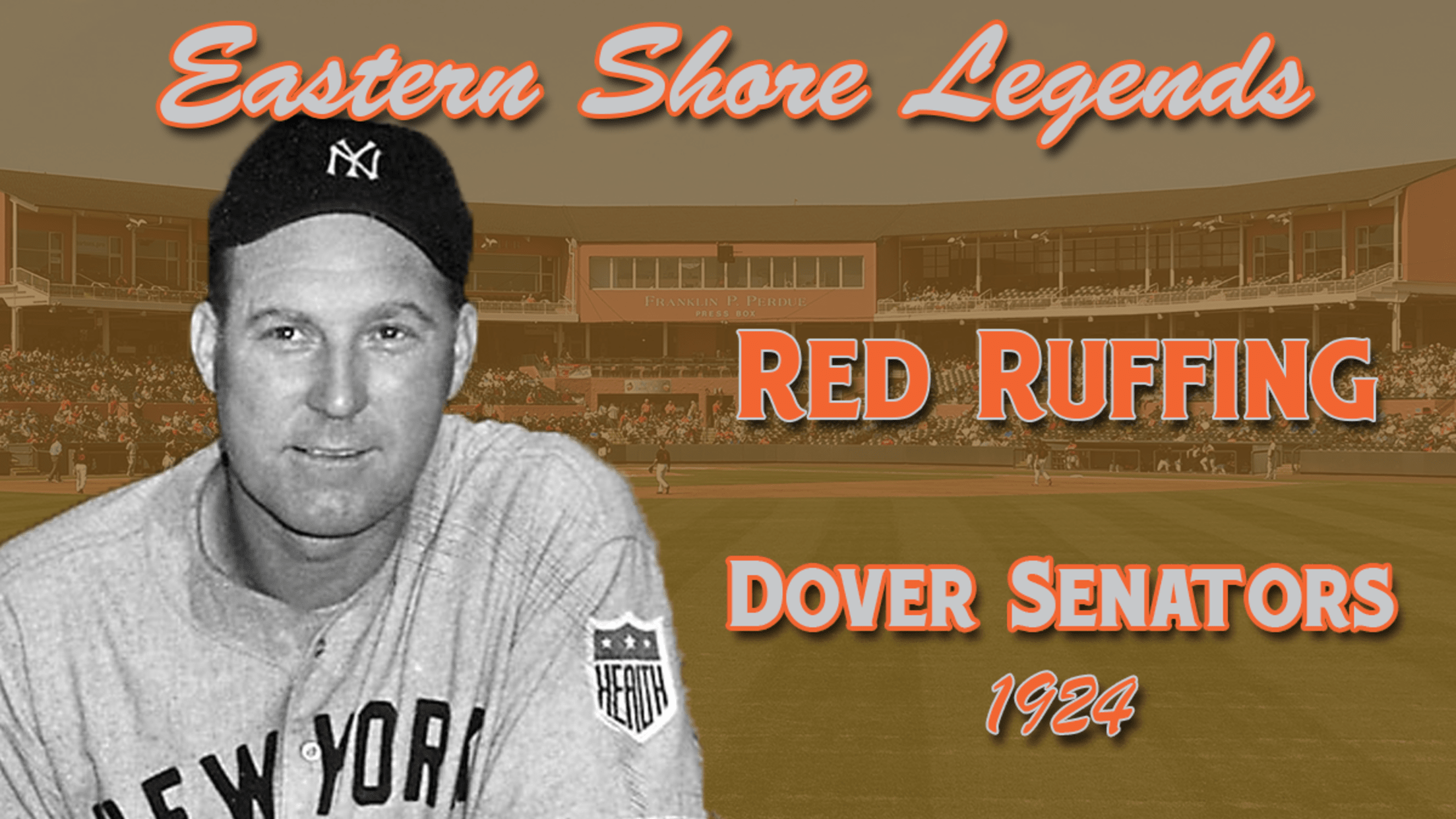 There have been many players that seemed destined for the Hall of Fame the moment they stepped onto the baseball diamond. There are others, however that started their careers on the wrong foot. Red Ruffing started on arguably the worst foot – figuratively and literally – of any starting pitcher
There have been many players that seemed destined for the Hall of Fame the moment they stepped onto the baseball diamond. There are others, however that started their careers on the wrong foot. Red Ruffing started on arguably the worst foot – figuratively and literally – of any starting pitcher of his era. He eventually found his footing, won six World Series rings, and earned a permanent home in Cooperstown.
Charles Herbert Ruffing was born May 3, 1905, in Granville, Illinois, and raised in nearby Coalton. The oldest child of German immigrants John and Frances Ruffing, he helped his father in the town's coal mines. The coal company had a baseball team, and redheaded Charles played outfield and first base. At age 15, he lost four toes on his left foot in a mining accident and was left unable to run and play the field. He then met nearby semipro manager Doc Bennett, himself a former minor leaguer, who suggested Ruffing could continue in baseball as a pitcher.
Ruffing took Bennett up on his offer, and the latter arranged for a contract with the Danville Veterans of the Illinois-Indiana-Iowa League in 1923. At a tender age 18, Ruffing pitched 239 innings in the Triple-I League and caught the attention of the Boston Red Sox, who purchased his contract for $4,000. Ruffing made the jump straight to the majors, debuting with the Red Sox on May 31, 1924, but was roughed up over his first six appearances and shipped back to the minors.
The demotion brought Ruffing to the Eastern Shore League, where he played for the Dover Senators under the watch of manager Edward "Jiggs" Donahue. Despite a 4-7 record in 15 appearances, Ruffing posted a solid 3.06 ERA over 94 innings in an ultracompetitive ESL. The Senators finished that year tied for fourth out of six, a mere five games back of the pennant-winning Parksley Spuds. Despite missing out on the title, Ruffing made his way back into the good graces of the major league club. Over the next 20-odd years he would never again set foot on a minor league diamond.
Ruffing became a true workhorse for the Red Sox through the end of the 1920s, leading the American League with 25 complete games in 1928. He had little to show for it, though: he led the AL in losses in back-to-back seasons (25 in 1928, 22 in 1929) and only once boasted an ERA under 4.00.
In the middle of 1930, the Red Sox were in dire financial shape and traded Ruffing to the New York Yankees, who had been eyeing Ruffing for several years, for outfielder Cedric Durst and cash considerations. At the time the deal seemed more than fair; Durst was an ordinary role player in the midst of his final season, Ruffing a mediocre arm. In retrospect, the trade has been deemed one of the most lopsided in baseball history, and a fitting sequel to the sale of Babe Ruth 10 years prior.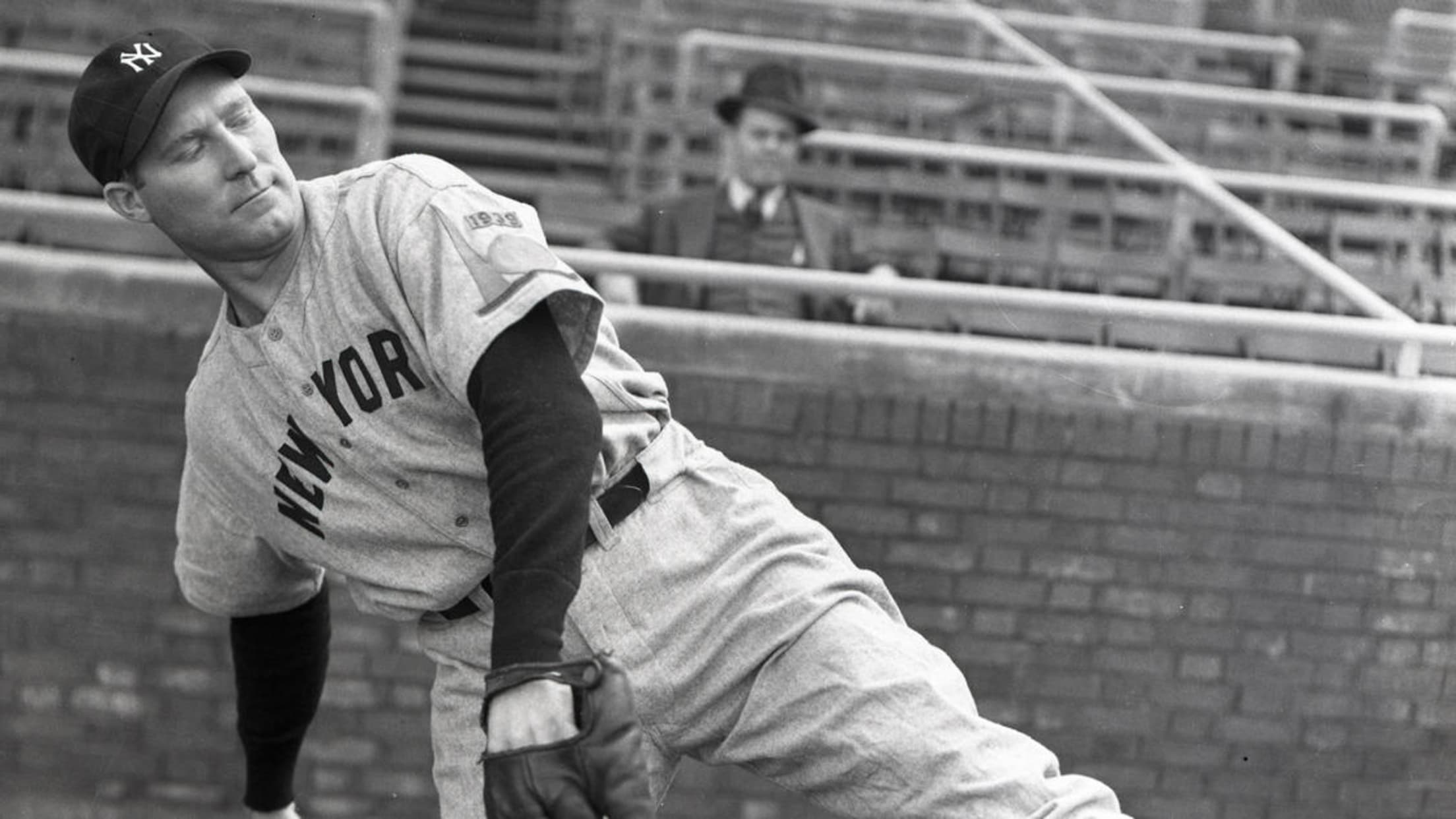 Yankees manager Bob Shawkey helped Ruffing adjust his delivery, teaching his new charge how to pitch less with his arm and more with his body. The change was instantaneous: after going 0-3 with a 6.38 ERA to start the year in Boston, Ruffing went 15-5 with a 4.14 ERA over the rest of the season. That season would be Shawkey's only year managing in the Bronx, but his effect on Ruffing lasted a generation.
By 1932, Ruffing was the right-handed ace of the staff, going 18-7 with a 3.09 ERA to help New York win the pennant. In Game 1 of the World Series, he outdueled Chicago Cubs ace Guy Bush for a complete-game win, setting the tone for a Yankee sweep. That title may have been the Bombers' last with Babe Ruth in the fold, but it was only the beginning of Ruffing's reputation as a seminal big-game pitcher.
Ruffing grew stronger with age. He won 20 games in four consecutive seasons from 1936 to 1939, all of which ended with the Yankees claiming the world championship; he would eventually win six rings in seven Fall Classic appearances. Indeed, the World Series was truly Ruffing's time to shine – in 10 career starts, he recorded eight complete games, going 7-2 with a 2.63 ERA. The 1938 Series was his finest hour: he recorded complete game victories over the Cubs in Games 1 and 4, assuring a Pintstriper sweep.
The only thing that could stop Ruffing on the ballfield was his patriotic duty away from it. After the 1942 season, fresh off five consecutive All-Star bids (six total), the 37-year-old enlisted in the Sixth Ferrying Group of the Air Transport Command in the U.S. Army Air Force. He also pitched for the Air Transport Command's baseball team, at one point spinning a perfect game against a team led by Yankee teammate Joe DiMaggio.
Ruffing returned to baseball in 1945 and played three more seasons, closing his career at age 42 with the Chicago White Sox in 1947. In 22 seasons, he finished 273-225 with a 3.80 ERA, completing an astounding 335 of his 538 career starts. He is still the Yankees' winningest right-handed pitcher (231), and his World Series prowess is matched only by Whitey Ford.
Much like his playing career, Ruffing's Hall-of-Fame campaign took some time to gain steam. Thanks to a late push from Bob Feller and others, Ruffing was finally inducted in Cooperstown in 1967, his final year on the ballot.
Red Ruffing died of heart failure at age 80 on February 17, 1986, in Mayfield Heights, Ohio. At Old-Timers' Day in 2004, the Yankees dedicated a plaque in his honor in Monument Park. Back in Illinois, Ruffing and fellow Hall-of-Famers Ray Schalk and Jim Bottomley are honored in a museum in the town of Nokomis, less than two miles from his Coalton hometown. The coal mine has long since closed, but oh what a diamond it once produced.