Eighth Inning Rally Pushes Brewers To Series Split
Helena Scores Five Times In Last Two Innings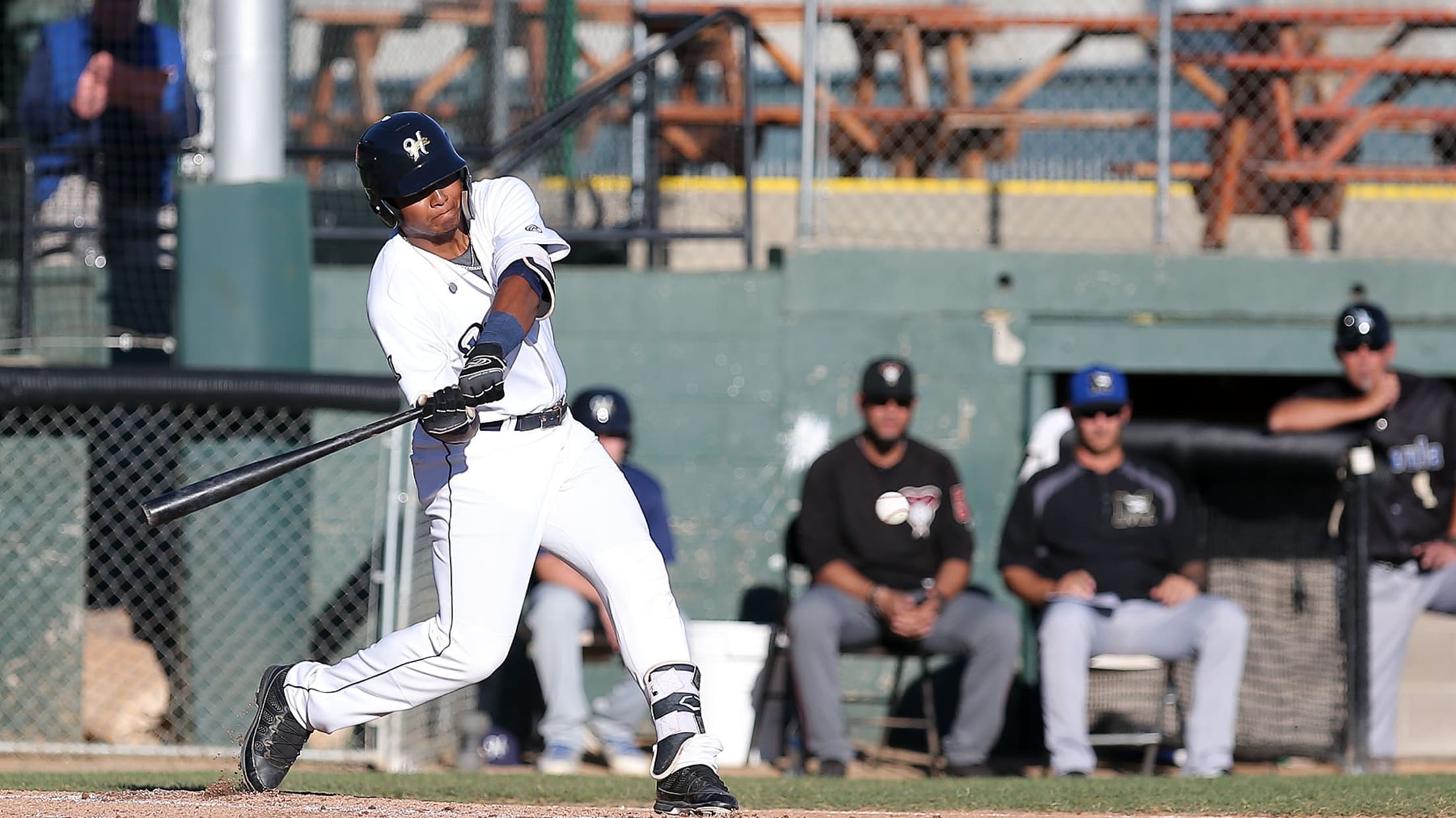 HELENA, MT - After a heartbreaking loss last night, the Brewers reset themselves on Sunday, using a three run rally in the eighth to break a 3-3 tie, downing Billings 6-3 to split the two game series. Helena is now 13-11 and will finish the night no worse than a
HELENA, MT - After a heartbreaking loss last night, the Brewers reset themselves on Sunday, using a three run rally in the eighth to break a 3-3 tie, downing Billings 6-3 to split the two game series. Helena is now 13-11 and will finish the night no worse than a game back of first.
The lead had teetered back and forth all game long, with Helena taking the lead in the first on an infield single from Pablo Abreu, with the runner at second, LG Castillo, scoring on a throwing error. Reshard Munroe then tied the game in the top of the third with a solo blast, his second of the season.
Starters Max Lazar for Helena and Jared Solomon for Billings dealt going into the sixth, but poor defense from the Brewers gave the Mustangs their first lead of the ballgame. Dylan Harris spanked a leadoff single into center field, and then advanced to second on a throwing error. Another error got him to third, and Munroe singled him in, giving Billings the 2-1 lead.
The Brewers got the lead back in the seventh, as after Nick Egnatuk singled, Castillo hit his first career homer. The two run blast gave Helena the 3-2 lead, but Billings tied the game in the top of the eighth, as Pabel Manzanero singled home Munroe, who reached on a one out walk.
Jake Wyrick (L, 0-1) finished the seventh inning, but issued a leadoff walk to David Fry in the eighth. Eddie Silva then put a bunt down, but Wyrick booted it trying to field it, and both runners were safe. Egnatuk then put a bunt of his own down, and Wyrick fielded it and threw it to third. It was a close play, but Fry was ruled safe at third, loading the bases with nobody out.
Billings manager Ray Martinez then went to his ace in the hole, Jeremy Kivel, pitching for the third time in four days. Facing Castillo, Kivel threw a wild pitch that scored Fry, and Castillo then singled two home, extending the lead to three.
Roberto Delgado (W, 2-1) earned the win, pitching 0.2 innings of scoreless relief. Peter Strzelecki pitched a perfect ninth, earning his second save. The Brewers finish their Northern Division slate at 13-11, with 14 games left to go in the first half.
The Brewers have tomorrow off, and then travel to Idaho Falls on Tuesday for their first matchup of the year with the Chukars. Justin Bullock starts for Helena, while Idaho Falls counters with JC Cloney. First pitch is at 7:15, with the pregame show hitting the airwaves of helenabrewers.net at 6:55.