SeaWolves outslug Ducks in rubber match, 13-8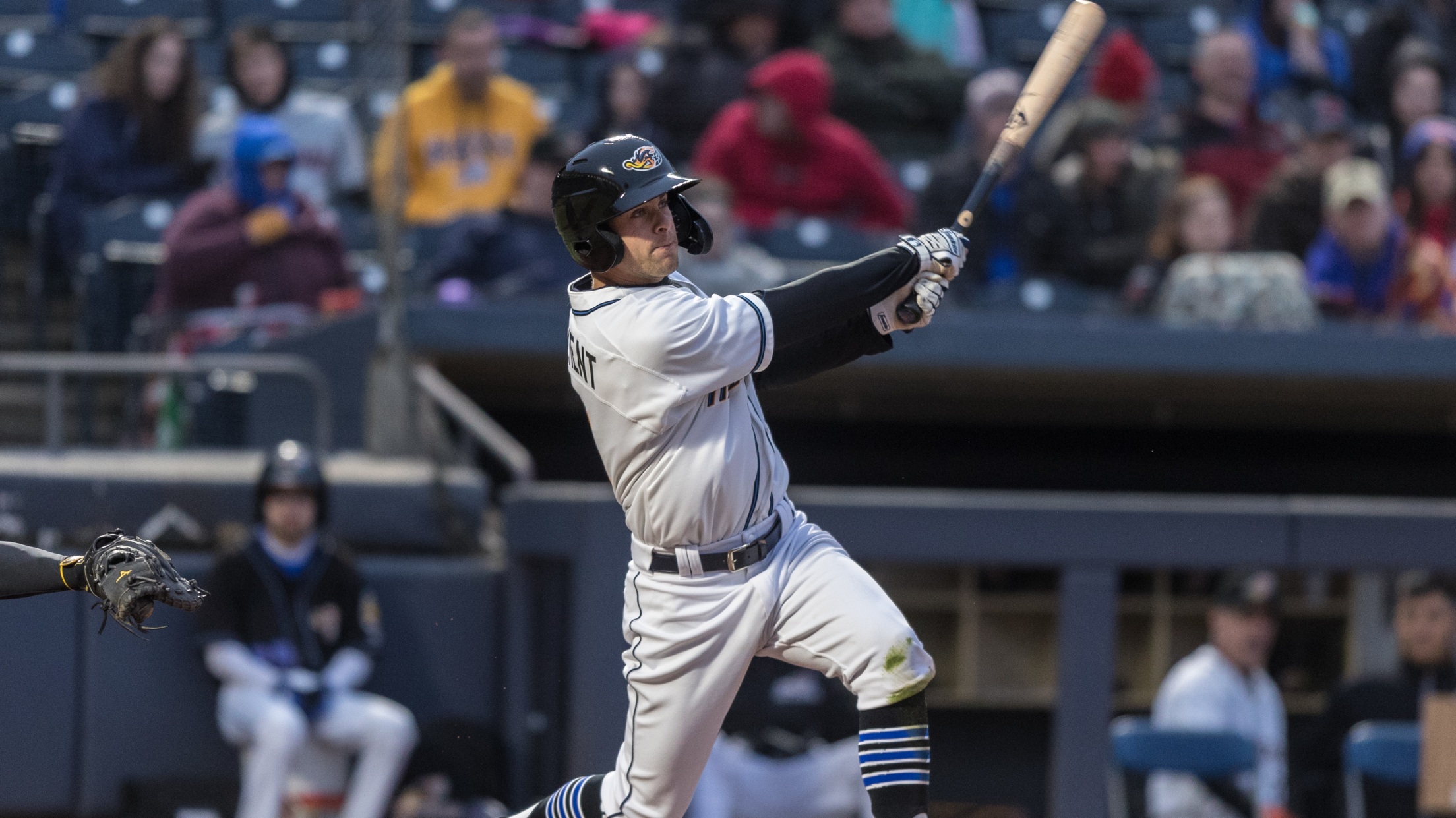 Ernie Clement had two hits, his first Double-A home run, and his first three RBI of the season on Thursday in Erie. (David Monseur)
SummaryAkron RubberDucks designated hitter Ernie Clement had two hits, homered, scored three runs and drove in three in his return from the Injured List, and center fielder Daniel Johnson hit his team-high fourth home run, but the Erie SeaWolves (16-13) scored six runs in the first two innings and six
Summary
Akron RubberDucks designated hitter Ernie Clement had two hits, homered, scored three runs and drove in three in his return from the Injured List, and center fielder Daniel Johnson hit his team-high fourth home run, but the Erie SeaWolves (16-13) scored six runs in the first two innings and six more in their last two innings at bat, outslugging the Akron RubberDucks (14-19) for a 13-8 rubber match win at UPMC Park in Thursday's series finale.
Turning Point
After the RubberDucks took a 2-0 lead in the top of the first inning, Erie scored three runs in each of the first two innings against left-hander Sam Hentges (1-5). Center fielder Jose Azocar hit a two-run, game-tying single to right field and scored on first baseman Chad Sedio's RBI triple over Johnson in center field. In a 3-3 tie in the second inning, Erie second baseman Sergio Alcántara hit a one-out double to right field, right fielder Derek Hill singled, and both scored on third baseman Isaac Paredes' RBI single to left field that got past left fielder Ka'ai Tom . Designated hitter Jake Rogers added a sacrifice fly to make it 6-3. Although Akron trimmed the deficit to one run three times, it never tied Erie again.
Mound Presence
After allowing six runs - four earned - in the first two innings, Hentges allowed one run over the next four innings, pitching six innings for a second straight start. He finished allowing seven runs - five earned - on nine hits and two walks with seven strikeouts. Left-hander Rob Kaminsky allowed a two-run home run to Erie shortstop Daniel Pinero in the seventh inning, and left-hander Ben Krauth allowed four runs in the eighth inning. SeaWolves right-hander Anthony Castro departed after six pitches in the third inning, and four relievers combined for the final seven innings, with right-hander Billy Lescher (1-0) earning the win for 1 2/3 innings in his Double-A debut.
Duck Tales
The RubberDucks got the leadoff batter on base in each of the first eight innings. Clement reached on Castro's error in the first inning and collected his first three RBI of the season his next three plate appearances. Akron nearly tied the game in the eighth, but first baseman Connor Marabell was thrown out at home plate on shortstop Jorma Rodriguez 's single.
Notebook
Rodriguez had a season-high three hits to extend a seven-game hitting streak - the longest by a RubberDuck this season…Third baseman Tyler Krieger extended a six-game hitting streak…Time of game: 3:04…Attendance: 3,223.
On the Pond
The RubberDucks open a series in Reading on Friday at 7:10 p.m. EDT. RHP Eli Morgan is scheduled to make his first Double-A start for Akron against RHP Thomas Eshelman (0-3, 8.44) for the Fightin Phils. The game will be broadcast on Fox Sports 1350 AM, the WARF iHeartRadio channel, and the TuneIn Radio App, and available on MiLB.TV.