Erwin, Altamirano Shut Out Bandits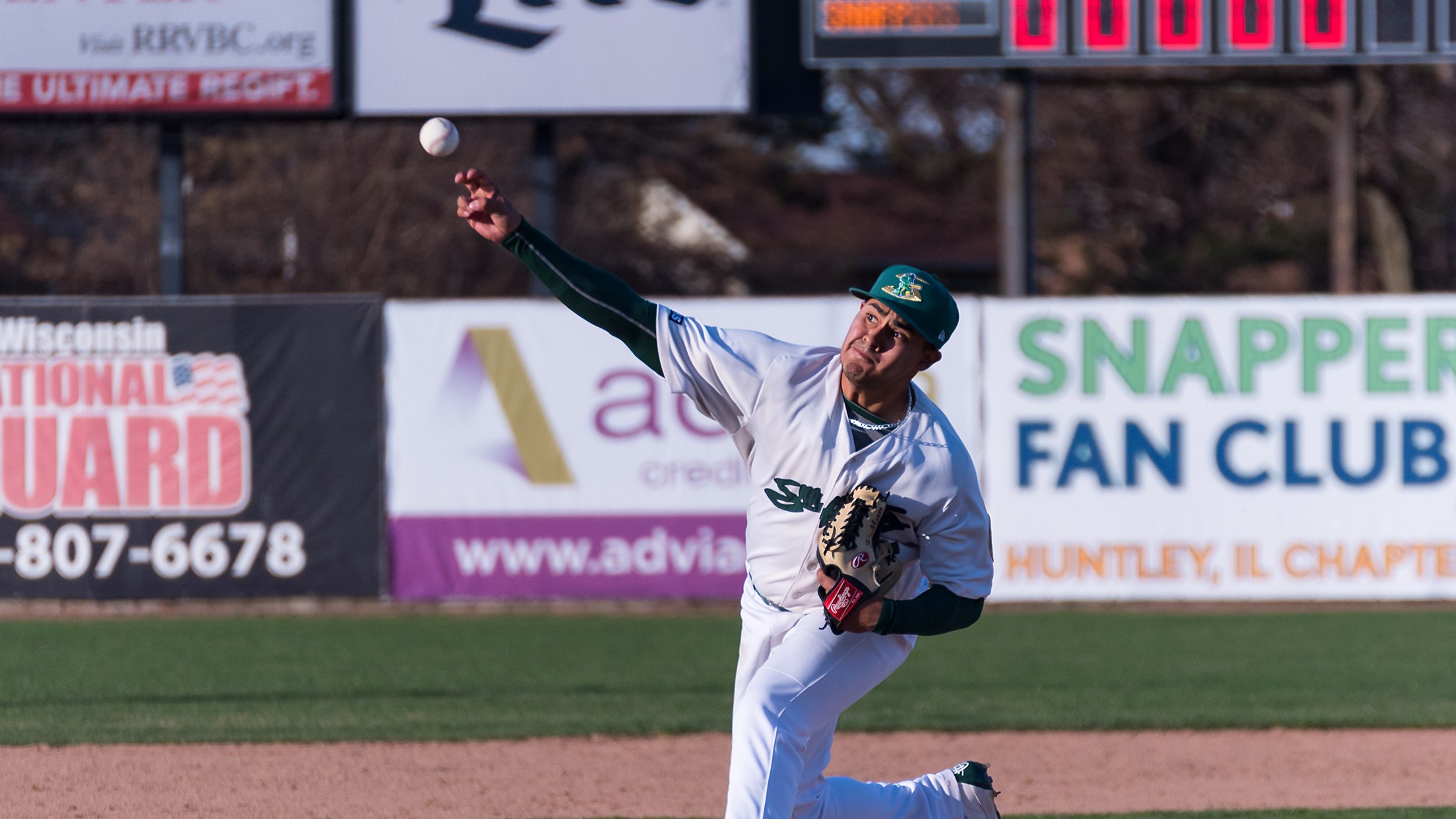 Xavier Altamirano has not allowed a run over his last 23 1/3 innings of work after he posted 4 more scoreless frames on Monday. (Justin Nuoffer)
Beloit 1 Quad Cities 0 - MondayWP: Erwin (1-0)LP: Blanco (2-1)S: Altamirano (2)Time: 2:30Attn: 386One night after getting two-hit by the River Bandits, the Snappers returned the favor to break up their four-game losing streak with a 1-0 win on Monday night. There was a total of six hits in
Beloit 1 Quad Cities 0 - Monday
WP: Erwin (1-0)
LP: Blanco (2-1)
S: Altamirano (2)
Time: 2:30
Attn: 386
One night after getting two-hit by the River Bandits, the Snappers returned the favor to break up their four-game losing streak with a 1-0 win on Monday night. There was a total of six hits in the game. Both hits for Quad Cities were doubles and there were no RBIs for Beloit with the lone run scoring on a double play in the second inning. Monday accounted for the fourth shutout of the season for the Beloit pitching staff.
Zack Erwin was lights out in his first start at Pohlman Field in 2017. The lefty allowed a double to Marcos Almonte, the game's first batter, and stranded him at third base. He went on to threw a season-high five innings and matched his career-high in strikeouts with seven. The last time Erwin fanned seven hitters in a game was the last game he pitched at the Snappers home ballpark on August 12, 2016 vs. Wisconsin. Erwin also retired the final 10 batters he faced.
Xavier Altamirano logged the final four frames on the mound for Beloit and earned the save. He now has not surrendered a run over his last 23 1/3 innings of work over seven outings. The only hit he allowed was a leadoff double to Carmen Benedetti in the eighth and also stranded him at third base. Kyle Nowlin went 2-for-3 at the plate for Beloit and the Snappers also had single hits from Jason Goldstein and Miguel Mercedes.
Box Score:https://www.milb.com/gameday/river-bandits-vs-snappers/2017/06/12/499274?#game_state=final,game_tab=plays,game=499274
Team Records: Beloit (31-32), Quad Cities (33-29)
Next Game: Tueday at 6:30 p.m. vs. Clinton LumberKings at Ashford University Field
Probable Pitchers: Beloit RHP Brandon Bailey (1-1, 2.51 ERA) vs. Clinton RHP Robert Duggar (2-1, 2.37 ERA)
The First Half is winding down and the Beloit Snappers are in the thick of the Western Division championship race. See the Snappers pursue the playoffs this June at Pohlman Field through Sunday, June 18th. The Snappers will hand out rally towels on June 16 and this season's first bobblehead of Bruce Maxwell will our giveaway on Father's Day, June 18. Tickets for these events at Pohlman Field and all individual game tickets can be found here.