Eshelman Named I.L. Player Of The Month
Right-Hander Dominated First Month In Triple-A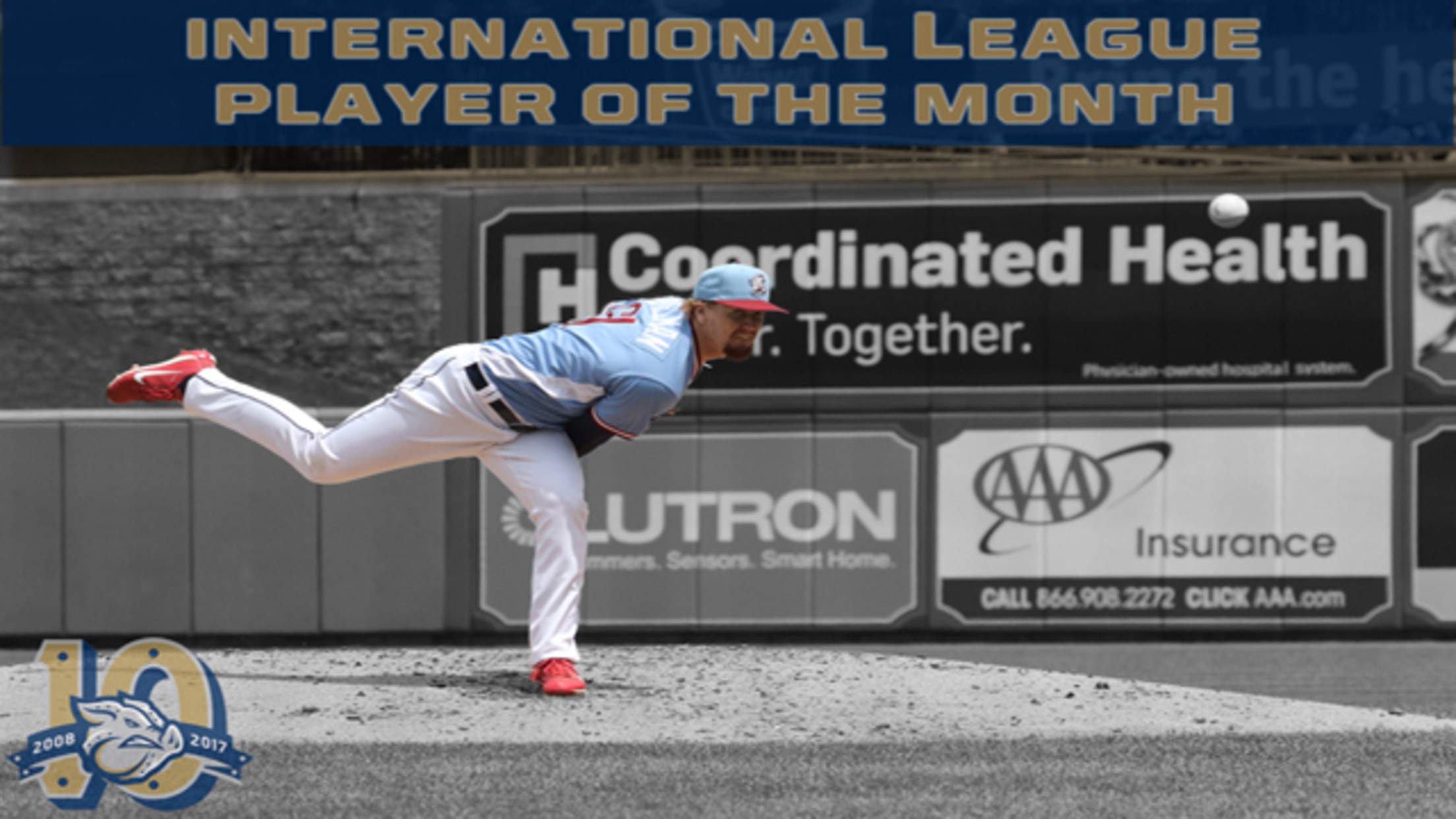 (JJ Horvath)
IronPigs' pitcher Tom Eshelman has been named International League Player of the Month, as announced by league officials today. The 22-year-old starter becomes the first Lehigh Valley player to earn Player of the Month honors this season and the third all-time selection (Phil Klein, August '16; and Andy Tracy, June
IronPigs' pitcher Tom Eshelman has been named International League Player of the Month, as announced by league officials today. The 22-year-old starter becomes the first Lehigh Valley player to earn Player of the Month honors this season and the third all-time selection (Phil Klein, August '16; and Andy Tracy, June '10).
For the month of May, Eshelman was undefeated in his first month in Triple-A, going 3-0 record with a 1.40 ERA in five starts. The right-hander also tossed two complete games, including a nine-inning shutout to close out the month on May 31 against the Indianapolis Indians at Victory Field.
The nine-inning shutout is just the third in IronPigs history, and the first since Dave Bush did so on May 22, 2012. Eshelman is also just the 11th Pigs pitcher all-time to record a shutout of any length.
The Carlsbad, Calif., native began his Triple-A career with his promotion from Double-A Reading on May 8, making his IronPigs debut that night against the Rochester Red Wings. In his debut, Eshelman tossed a then career-high eight scoreless innings, surrendered just four hits while striking out six batters in just his 29th appearance of his pro career. He started his Triple-A career with a 14.0 scoreless innings streak before a two-out error led to two unearned runs on May 14 against the Buffalo Bisons. It was the longest streak by an IronPigs starter to begin a Triple-A career and the second longest streak overall by an IronPigs pitcher to begin their Triple-A career (14.2, Edubray Ramos, 2016).