Yoyner Fajardo's hit gives Hoppers another win in 10th
Ernny Ordoñez's two key hits help Greensboro to second consecutive extra-inning victory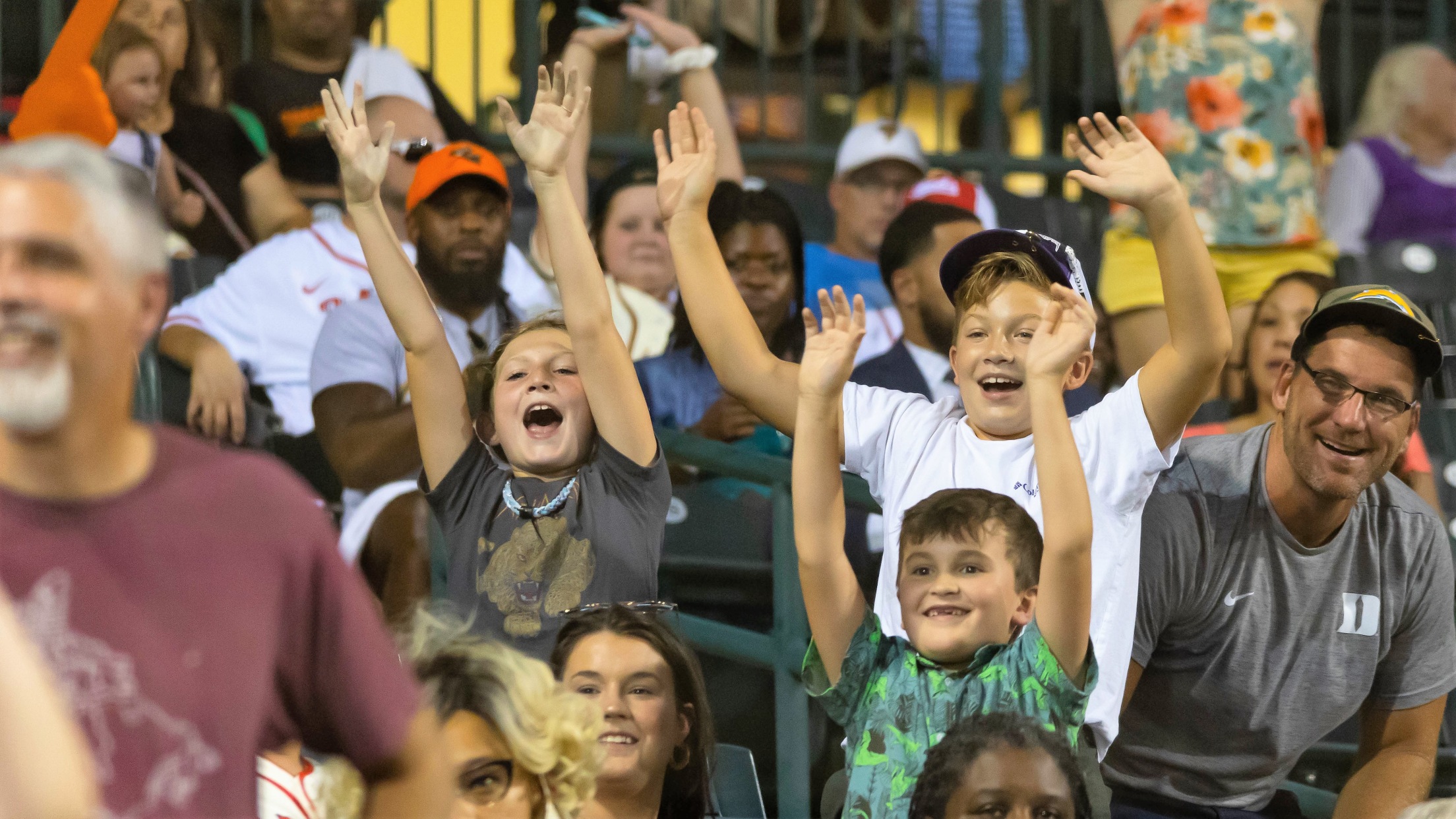 The Grasshoppers won in the 10th inning for the second straight game. (Greensboro Grasshoppers file photo)
GREENSBORO ― Another day, another victory in the 10th inning for the Greensboro Grasshoppers. Yoyner Fajardo ripped a sharp line drive down the right-field line, driving home Maikol Escotto with the game-winning run in the 10th inning as the Hoppers rallied to beat the Aberdeen IronBirds 4-3 on a sunny
GREENSBORO ― Another day, another victory in the 10th inning for the Greensboro Grasshoppers.
Yoyner Fajardo ripped a sharp line drive down the right-field line, driving home Maikol Escotto with the game-winning run in the 10th inning as the Hoppers rallied to beat the Aberdeen IronBirds 4-3 on a sunny Sunday afternoon at First National Bank Field.
It was the second straight walk-off win in extra innings for Greensboro (6-9) over division-leading Aberdeen (10-5).
"These were definitely big wins," Hopper manager Callix Crabbe said, "and hopefully we can use it as a little bit of a springboard into the Rome series this week."
Fajardo finished 2-for-5 with an RBI, and Ernny Ordonez went 2-for-4 with a solo home run and an RBI double.
Ordoñez's hits were both critical.
The big first baseman got Greensboro on the scoreboard in the eighth inning. Trailing 2-0, Ordoñez jumped on a pitch from Aberdeen reliever Griffin McLarty and hit it 413 feet for a towering home run that left the bat with a 101 mph exit velocity.
Then in the ninth, Ordoñez tied the game.
Trailing 3-1, Abrahan Gutierrez started the game-tying rally with a one-out double to right field. Matt Gorski pinch-ran for Gutierrez, stole third base, then scored on Hudson Head's RBI groundout. Jack Herman singled up the middle with two outs, and he scored from first base on Ordoñez's double into the right-field corner to tie it.
Right-hander Ricky DeVito (1-1), the fourth Greensboro pitcher, worked the ninth and 10th innings to pick up the win for Greensboro.
DeVito pitched out of a 10th-inning jam, getting a ground ball for a home-to-first double play with the bases loaded. DeVito struck out Donta Williams to keep Aberdeen scoreless.
In the Hoppers half of the 10th, Maikol Escotto took third on Dariel Lopez's bunt single off losing pitcher Xavier Moore (0-2), and Fajardo followed with his game-winning hit.
Greensboro pitchers struck out 13 in the game. Starter Nick Garcia fanned three in three innings, and Sean Sullivan struck out five in 3 2/3 innings. Big right-hander Eddy Yean struck out two in 1 1/3 scoreless innings.
NOTES: The Hoppers are now 3-5 in one-run games so far this season. ... Jack Herman's ninth-inning single extended his hitting streak to seven games. ... With the pinch-running appearance, Matt Gorski has been on base in all 14 games he has played so far this season. ... The Hoppers (6-9) trail Aberdeen (10-5) by four games in the South Atlantic League Northern Division standings.
In his career at the News & Record, journalist Jeff Mills won 10 national and 12 state writing awards from the Associated Press Sports Editors, the Society for Features Journalism, and the N.C. Press Association.