Fast Start Propels Tourists to a Win in Rome
Brown Fires Five Shutout Innings; Whitcomb Extends Hit Streak to 15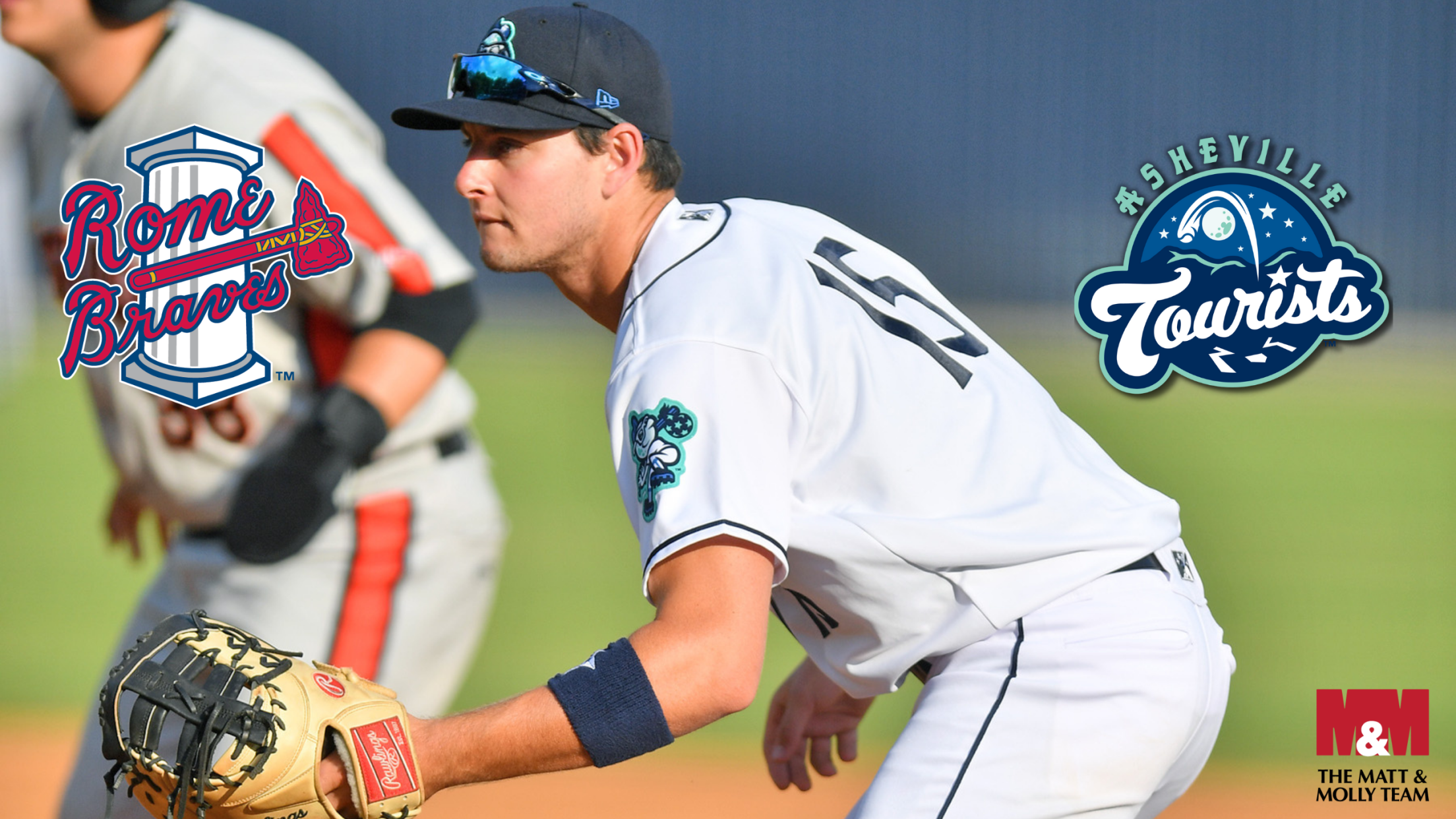 ASHEVILLE- The Asheville Tourists accomplished a first in 2021 Tuesday night in their 5-4 victory over the Rome Braves. Asheville used a fast start and a run late to record their first series opening victory away from home this season. The Tourists received key contributions from several players in the
ASHEVILLE- The Asheville Tourists accomplished a first in 2021 Tuesday night in their 5-4 victory over the Rome Braves. Asheville used a fast start and a run late to record their first series opening victory away from home this season. The Tourists received key contributions from several players in the win.
A three-run top of the first inning was crucial in the winning effort. Shay Whitcomb doubled to begin the game, which also extended his hitting streak to 15 consecutive games. Two batters later, Matt Barefoot hit an RBI double to plate Whitcomb and give Asheville the early advantage. Luke Berryhill reached on an error that scored Barefoot and Enmanuel Valdez capped the frame with an RBI single; his 60th RBI of the year.
Starting pitcher Tyler Brown worked around a couple of early walks to keep the Braves off the scoreboard. Brown settled in and pitched five shutout innings with seven strikeouts. Rome managed only three hits off the Asheville right-hander.
Barefoot struck again for the Tourists in the top of the fifth. His RBI single tat brought in Wilyer Abreu made the score 4-0. The Braves answered in the bottom of the sixth with a pair of Home Runs that included a game-tying three-run shot.
Asheville regained the lead in the top of the eighth on a clutch RBI single by JC Correa. The Tourists held the one-run advantage over the final two innings with Tommy Dejuneas coming through on the mound. Dejuneas struck out Logan Brown with the bases-loaded in the bottom of the ninth to seal the win.
Asheville and Rome will face off in game two of the series Wednesday night at 7:00pm ET.