Fast Start Runs Out For Wood Ducks in Loss
The Woodies and Nationals combined for nine runs in the first three innings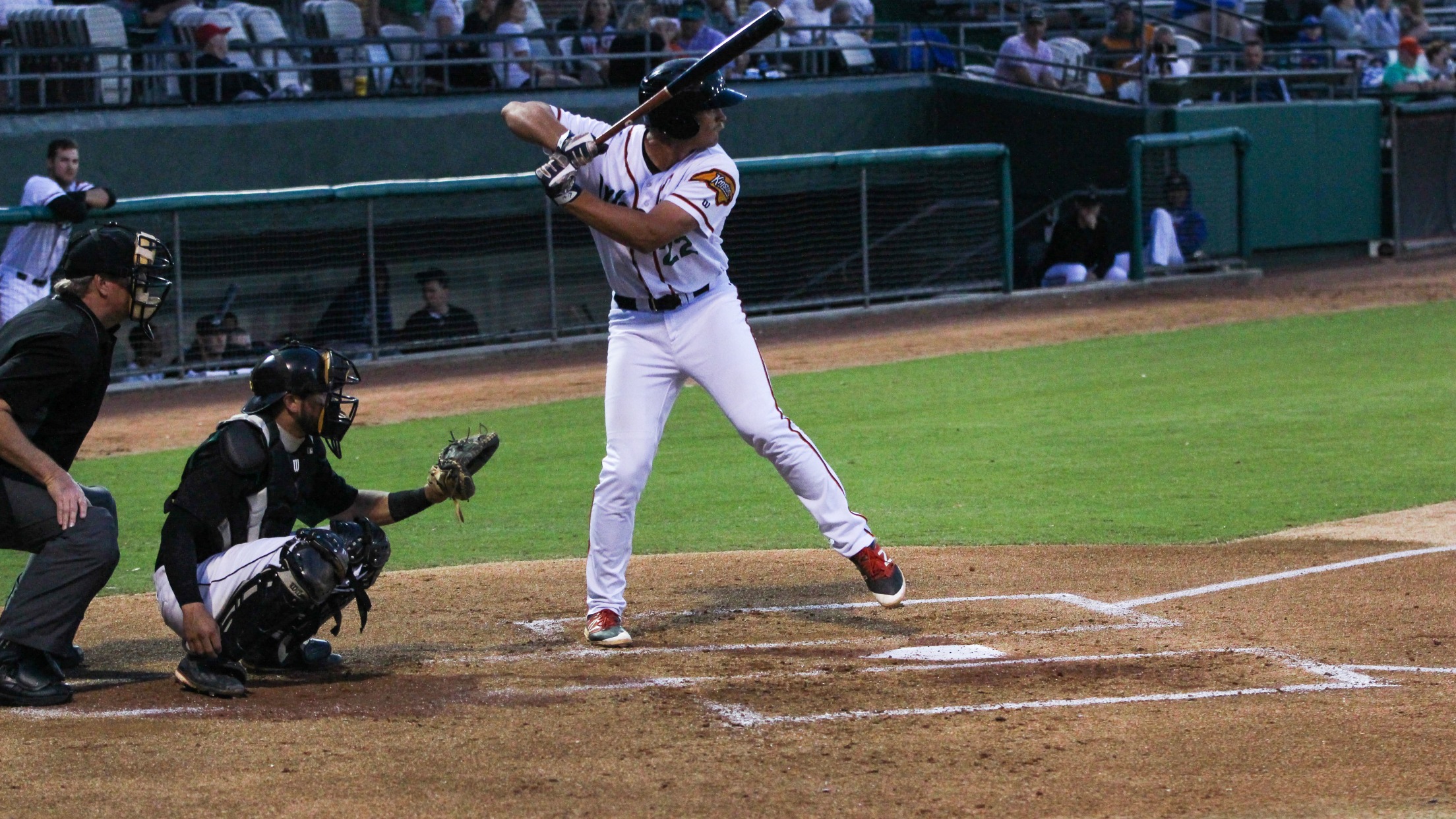 WOODBRIDGE, VA - The Wood Ducks received strong contributions from Alex Kowalczyk, Preston Scott, and the bullpen, but the Nationals pulled away late on Monday in a 9-4 final. Kowalczyk crushed his first homer of the year to center field and Scott added two hits on the night in the
WOODBRIDGE, VA - The Wood Ducks received strong contributions from Alex Kowalczyk, Preston Scott, and the bullpen, but the Nationals pulled away late on Monday in a 9-4 final. Kowalczyk crushed his first homer of the year to center field and Scott added two hits on the night in the defeat.
Potomac came out blazing with three runs (two earned) in the first inning all with two outs. However the Wood Ducks responded in the next half inning with three runs of their own - led by Kowakczyk's homer. Andretty Cordero added an RBI single - his first hit of 2018 - and another run was plated on a Potomac throwing error.
Walker Weickel responded by shutting down the Nationals' bats in the second in 1-2-3 fashion. An error on Cordero in the third unraveled the inning for the Woodies as three more runs scored in the frame and all were unearned. Jacob Lemoine entered to relieve Weickel, who struck out four over his two and third innings.
The DEWDs got back on the board in the fifth thanks to back-to-back doubles from Blaine Prescott and Leody Taveras to make it a two-run game, 6-4. From there the bullpen took control as Lemoine finished with five strikeouts and gave way to Jacob Shortslef, who retired seven-out-of-eight batters faced.
Potomac stymied a Down East rally in the eighth when the Woodies had the bases loaded and one out. Jordan Mills managed a fly out and a groundout to Scott and Cordero to end the threat. Then the P-Nats offense rewarded Mills with three runs of insurance in the eighth.
The Wood Ducks look to even the series on Tuesday at 7:05 p.m. when Christian Torres heads to the mound for his first start of the season. He'll face fellow southpaw Matthew Crownover with the pregame show beginning at 6:45 p.m. on WRNS 620-AM and the TuneIn Radio app.