Fireflies Comeback Comes Up Short
Fireflies bring game within one to fall 5-4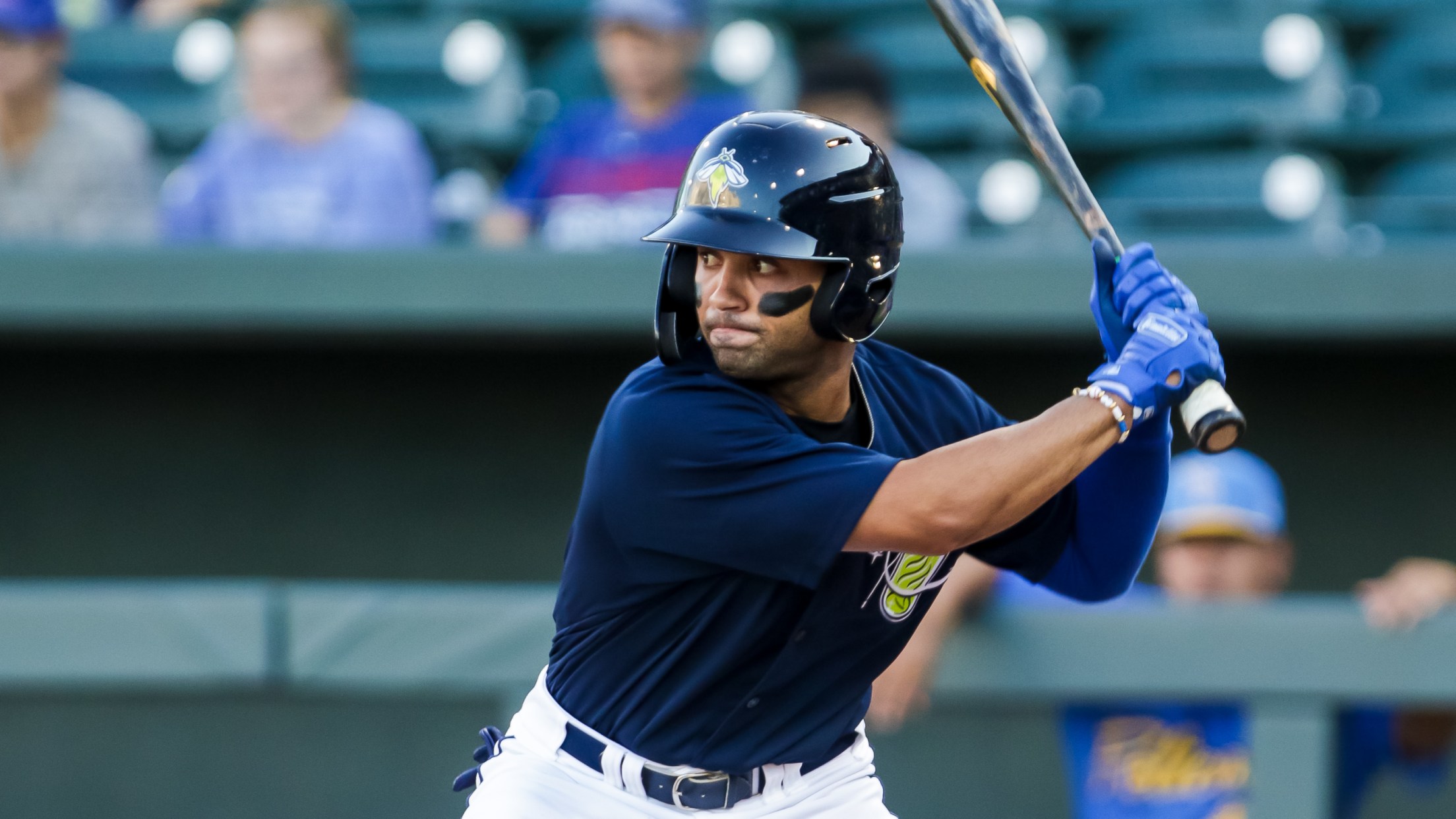 COLUMBIA, SC – The Columbia Fireflies scored one run in the sixth, seventh and eighth, but were unable to take home the ballgame as they lost 5-4 to the Charleston RiverDogs at Joseph P. Riley Jr. Ballpark Thursday evening. Saul Garza came home on a wild pitch in the eighth
COLUMBIA, SC – The Columbia Fireflies scored one run in the sixth, seventh and eighth, but were unable to take home the ballgame as they lost 5-4 to the Charleston RiverDogs at Joseph P. Riley Jr. Ballpark Thursday evening.
Saul Garza came home on a wild pitch in the eighth with two outs to draw the Fireflies within one after Jean Ramirez hit his first homer with the Fireflies in the eighth to kick-start the rally. Columbia (43-50) is now 6-20 in one-run games this season.
The RiverDogs (66-27) opened the game on a high note following a 46-minute rain delay. Anderson Paulino (L, 6-5) allowed four runs in the first inning. The righty tossed three wild pitches before recording the first out of the game. After allowing back-to-back hits to Osleivis Basabe and Jonathan Embry to begin the contest, Columbia trailed 1-0. After a pair of strikeouts from the Fireflies starter, he allowed an Alexander Ovalles single to set the table for Beau Brundage to homer and put the RiverDogs in front 4-0.
Burle Dixon got the offense started for Columbia. He smashed a two-out homer over the right field fence in the third to draw the Fireflies within three. After that, Darryl Collins roped a double to right to increase his on-base streak to 11 consecutive games, but the Fireflies were unable to add any more runs.
Columbia added another run in the sixth inning. After Collins singled to lead off the inning, Gonzalez laced a double to right to score Collins and move the score to 5-2.
The RiverDogs received an insurance run in the fourth on a Michael Berglund single to left to plate Abiezel Ramirez.
Columbia closes out the work week with a game at Reilly Park at 7:05 pm. LHP Rylan Kaufman (2-3, 4.43 ERA) toes the rubber for Columbia and southpaw Luis Moncada (5-1, 2.64 ERA) will go for the RiverDogs.
The Fireflies return home to Segra Park for a six-game homestand with the Charleston RiverDogs August 31. It all starts with a Miller Lite $2 Tuesday where hot dogs, popcorn, fountain soda and 12 oz cans of Miller Lite are all only $2. You can purchase tickets at FirefliesTickets.com.