Fireflies Take Home Slugfest 21-5 to Start Series
Emshoff, Tolbert add grand slams in blowout win at Segra Park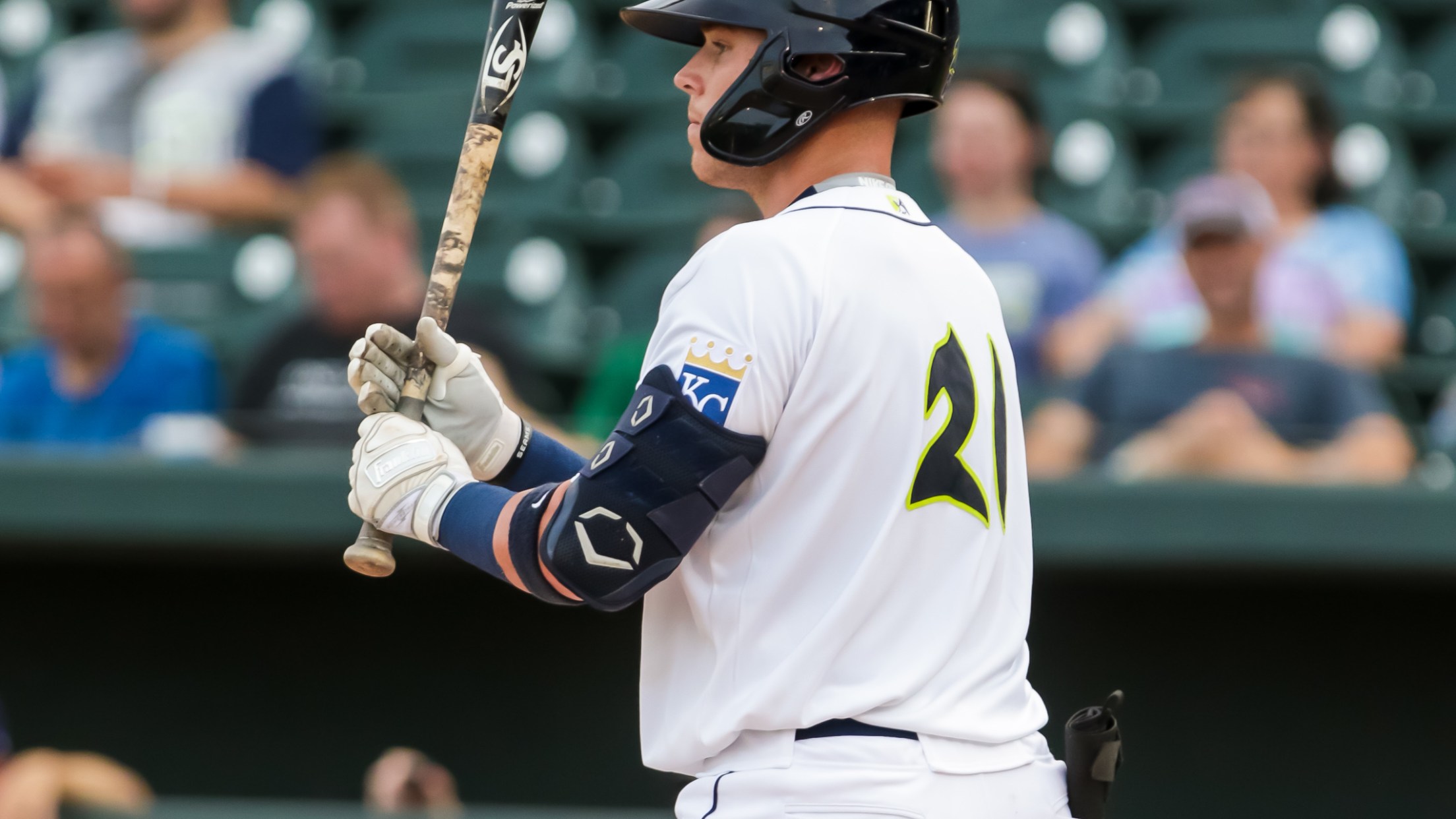 COLUMBIA, SC – The Columbia Fireflies utilized two grand slams in a record-setting evening where they beat the Fayetteville Woodpeckers 21-5 Tuesday night at Segra Park. Tyler Tolbert started the big bopping with his fourth homer of the season. After Columbia (39-45) loaded the bases with a trio of singles
COLUMBIA, SC – The Columbia Fireflies utilized two grand slams in a record-setting evening where they beat the Fayetteville Woodpeckers 21-5 Tuesday night at Segra Park.
Tyler Tolbert started the big bopping with his fourth homer of the season. After Columbia (39-45) loaded the bases with a trio of singles to lead-off the inning, starter Carlos Calderon (L, 0-1) got back-to-back outs without allowing a runner to advance. Tolbert came up to the plate and sent one onto the Bojangles Berm to make the score 6-0.
They weren't done there. The next inning, Kale Emshoff had his own grand slam, the first time Columbia had hit a pair of grand slams in a single game. Emshoff also came up with a pair of outs and cranked his ball over the center field wall 400 feet away to increase Columbia's lead to 14-4.
Emshoff finished the game 2-4 with a career-high six RBI. Columbia's backstop is now 15-27 in his last seven games and has 3 homers, 10 RBI and eight runs scored across the stretch.
Juan Carlos Negret finished off the home run tally. Negret sent his league-leading 19th homer into left field to increase Columbia's lead to 18-5 in the bottom of the eighth. Saul Garza and Gage Hughes both had RBI hits to score runs after Negret to give Columbia a franchise record 21 runs scored on the evening.
The Fireflies were able to score first Tuesday night. In the home half of the second, Herard Gonzalez was hit by a pitch with one out before Saul Garza laced a double into the left-center alley that allowed Gonzalez to motor home all the way from first base to give Columbia a 1-0 lead.
The scoring continued in the third. Tolbert was able to increase his hitting streak to six games by bouncing a double down the left field line. He advanced on a throwing error on a pick-off attempt from Fayetteville starter Carlos Calderon and then scored when Darryl Collins bounced a ball off the glove of second baseman Will Wagner to score Tolbert and increase Columbia's lead to 2-0.
Columbia continues their series with the Woodpeckers tomorrow at Segra Park at 7:05 pm. RHP Cruz Noriega (4-3, 4.13 ERA) toes the rubber for Columbia and RHP Cody Deason (0-0, 0.00 ERA) gets the ball for Fayetteville.
Tomorrow is White Claw Wednesday and Trash the Poop Wag-Along Wednesday. Fans can be their leashed and rabies vaccinated dogs with the purchase of a berm seat and 16 oz White Claws will be $5 all evening long. Fans can purchase tickets at FirefliesTickets.com.