Five Players Represent Storm in All-Star Game
Lake Elsinore will send four pitchers and a position player to Visalia for the Cal League All-Star Game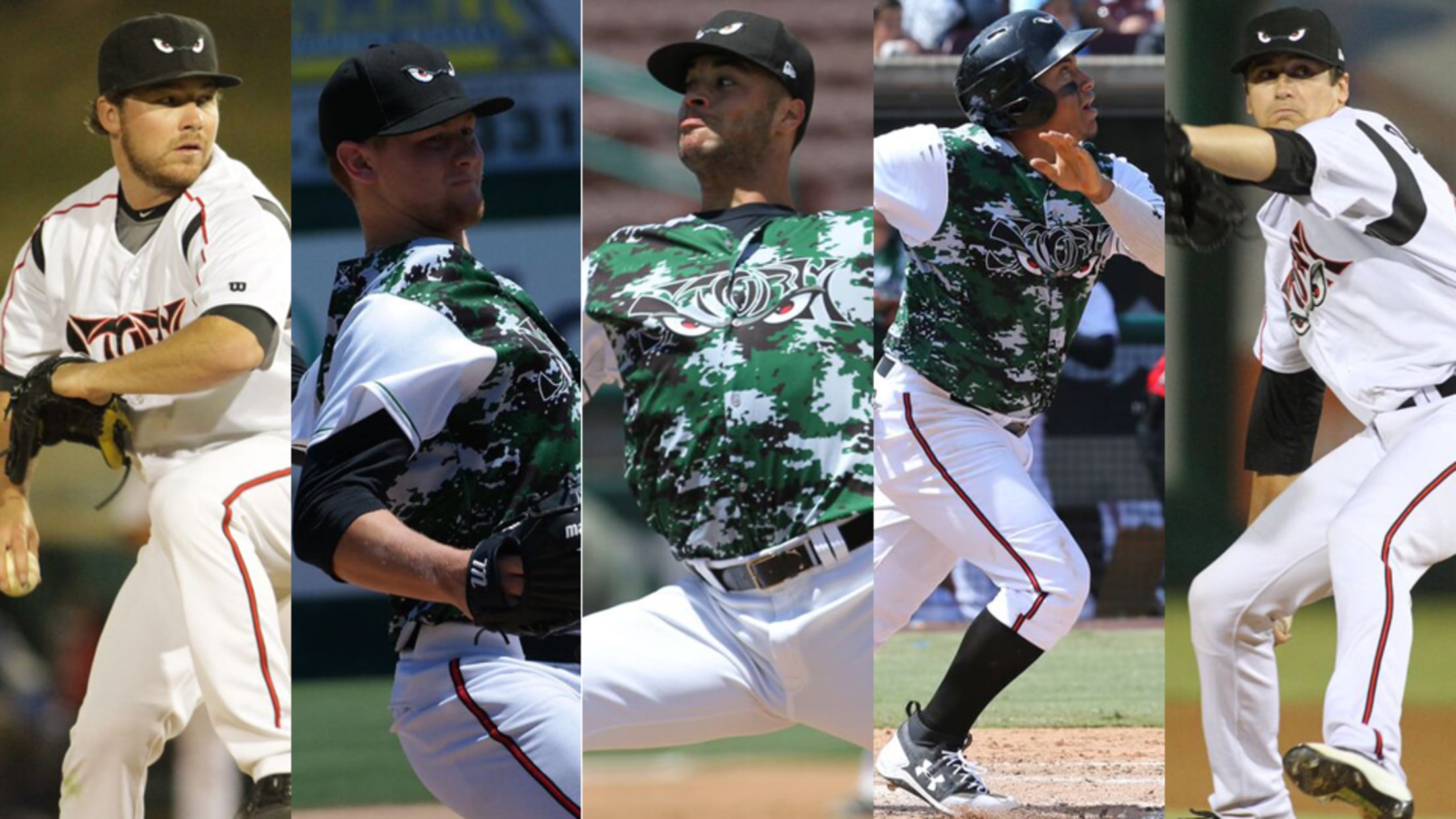 LAKE ELSINORE, Calif. - The Lake Elsinore Storm will be well represented in the 2017 California League All-Star Game, set to take place on June 20 in Visalia, Calif., home of the Visalia Rawhide. Four of the five players selected from the Storm are pitchers, and deservingly so, after posting
LAKE ELSINORE, Calif. - The Lake Elsinore Storm will be well represented in the 2017 California League All-Star Game, set to take place on June 20 in Visalia, Calif., home of the Visalia Rawhide. Four of the five players selected from the Storm are pitchers, and deservingly so, after posting a league-best 3.21 earned run average through 63 games. Additionally, four of the five players selected are on the Padres Top 30 Prospects list, according to MLB.com.
Right-handed pitcher Cal Quantrill, the Padres No. 2 ranked prospect, will represent the Storm in Visalia. The Canadian arm has collected 56 strikeouts through 53.1 innings, while walking just 17 batters. He posted a career-high 12 strikeouts in a six inning effort against the Rancho Cucamonga Quakes on May 2 and threw six shutout innings in his next start against the Stockton Ports.
Left-handed pitcher Eric Lauer, the Padres No. 8 ranked prospect, will show off his stuff at the All-Star game as well. The southpaw has 70 strikeouts through 57.2 innings, while walking just 16 hitters and giving up just 52 hits. Opponents are hitting just .237 against him. He's had four starts in which he didn't allow an earned run and is coming off a 10-strikeout effort.
Josh Naylor, the lone position player Lake Elsinore will send to the All-Star game, leads the team in hitting with a .311 average. He has 64 hits through 52 games he's appeared in, which include 22 extra-base hits. Naylor is the Padres No. 13 ranked prospect.
Fellow lefty Joey Lucchesi will join Quantrill and Lauer as starting pitchers named to the All-Star team. Lucchesi, the Padres No. 20 ranked prospect, has a 2.43 earned run average through 12 starts. He leads the league with a 0.96 HIP and a .191 batting average against and is second in strikeouts, with 86 through 66.2 innings. The southpaw has posted back-to-back starts with double-digit strikeouts, has four starts without allowing an earned run, including three straight in April, and has collected five wins.
Closer Colby Blueberg will represent Lake Elsinore out of the bullpen. The righty has thrown 36 innings in 24 appearances, collecting seven saves and striking out 45 while giving up just 10 walks. Opposing hitters are batting just .186 against him, collecting just 24 hits. He has gone six straight appearances without allowing a run and has given up just one earned run in his last 12 innings. Blueberg represented the Storm in the 2016 California League All-Star game, played at The Diamond in Lake Elsinore.