Five-Run First Propels Knights to 5-4 Win on Wednesday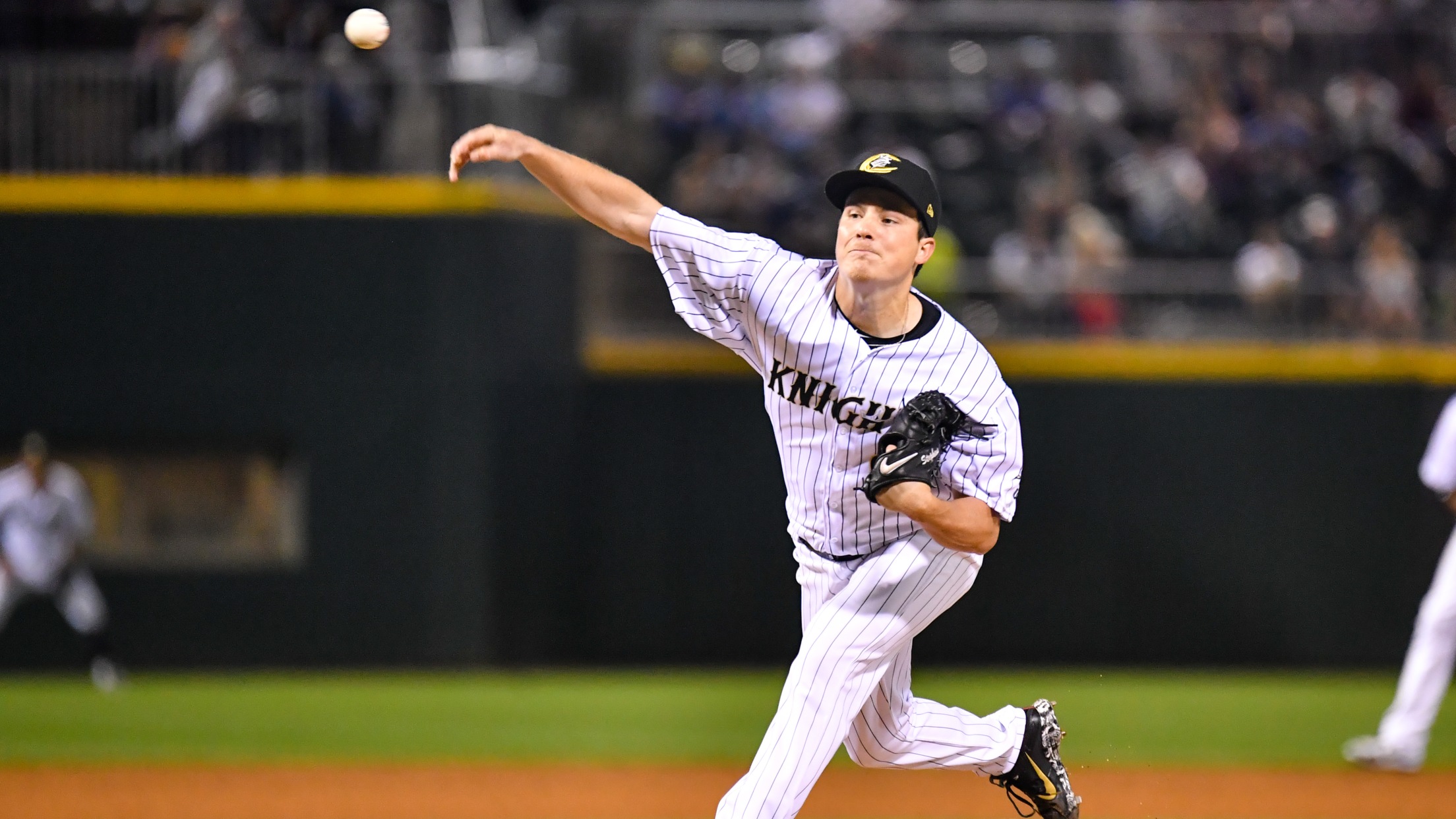 RHP Jordan Stephens earned his first win of 2019. (Laura Wolff/Charlotte Knights)
(LAWRENCEVILLE, GA) --A five-run first inning propelled the Charlotte Knights to a 5-4 victory over the Gwinnett Stripers on Wednesday night in game three of their four-game series from Coolray Field in Lawrenceville, GA. The win was Charlotte's second in as many days. The two teams will conclude the series
(LAWRENCEVILLE, GA) --A five-run first inning propelled the Charlotte Knights to a 5-4 victory over the Gwinnett Stripers on Wednesday night in game three of their four-game series from Coolray Field in Lawrenceville, GA. The win was Charlotte's second in as many days. The two teams will conclude the series on Thursday morning with a 10:35 a.m. game.
The Knights did all of their offensive damage in the first inning and did so with help from four hits, including two long balls. First, with one out in the inning, second baseman Danny Mendick drew a walk. First baseman Nicky Delmonico followed things up with a double, which put runners on second and third with just one out. Enter Zack Collins .

Collins, who went 3-for-4 on the evening, doubled home both runners in the top of the first to give the Knights an early 2-0 lead. The Knights were not done there. Third baseman D.J. Peterson followed with a two-run home run, his third of the season, which made it a 4-0 game. The Knights tacked on one more run thanks to designated hitter Matt Skole , who added a solo home run to give the club a 5-0 lead at that point. The home run was Skole's fourth of the season.

RHP Jordan Stephens (1-2, 8.80) started for the Knights and earned his first win of the 2019 campaign after six innings of work. Stephens, 26, allowed four runs (all earned) on five hits. He also walked three batters and struck-out three. RHP Juan Minaya fanned five batters over two shutout innings, while RHP Ian Hamilton earned the save after two strikeouts in the ninth inning.

The Stripers scored two runs in the bottom of the second inning and two more runs in the bottom of the fifth inning to pull within just one run of the Knights. Center fielder Ryan LaMarre, who appeared in 12 games with the Knights last season, went 2-for-3 with an RBI for the Stripers.

The Knights will conclude their four-game series against the Stripers on Thursday morning from Coolray Field. Pre-game radio coverage of Thursday's 10:35 a.m. finale is set for 10:20 a.m. on 730 The Game ESPN Charlotte. The "Voice of the Charlotte Knights" Matt Swierad will have the call for all of the action.