In the Driver's Seat, Mercedes Off to Fast Start
Former Knights Slugger Setting Records Already This Year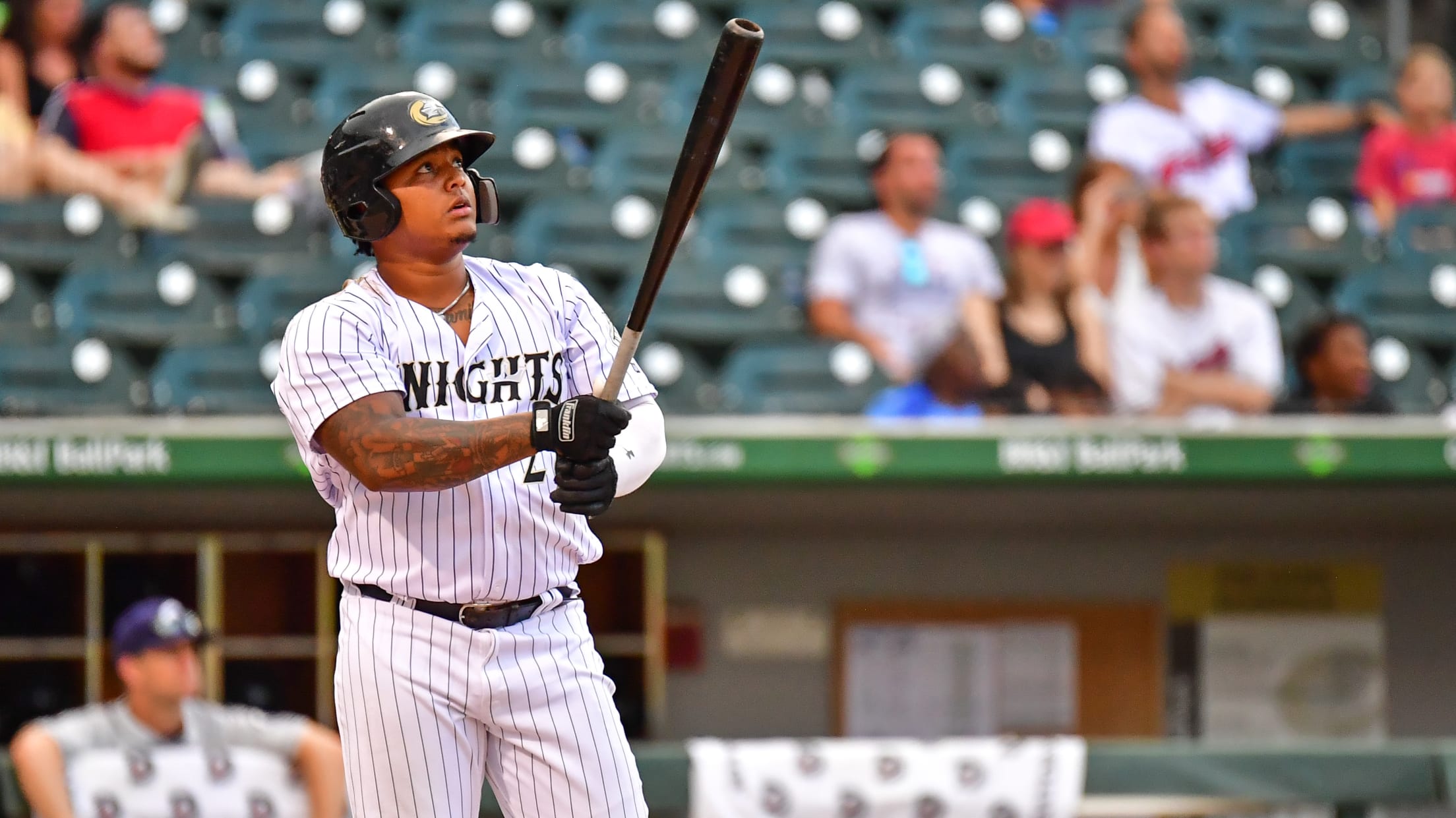 It's more than fair to say that Yermín Mercedes has been the talk of Major League Baseball so far this year. So, how does a player who spent parts of eight seasons in the minors and another in the Independent Pecos League become one of the game's most talked about
Robert Poised for Strong Sophomore Season
Former Knights Slugger Shined During His 2020 Rookie Campaign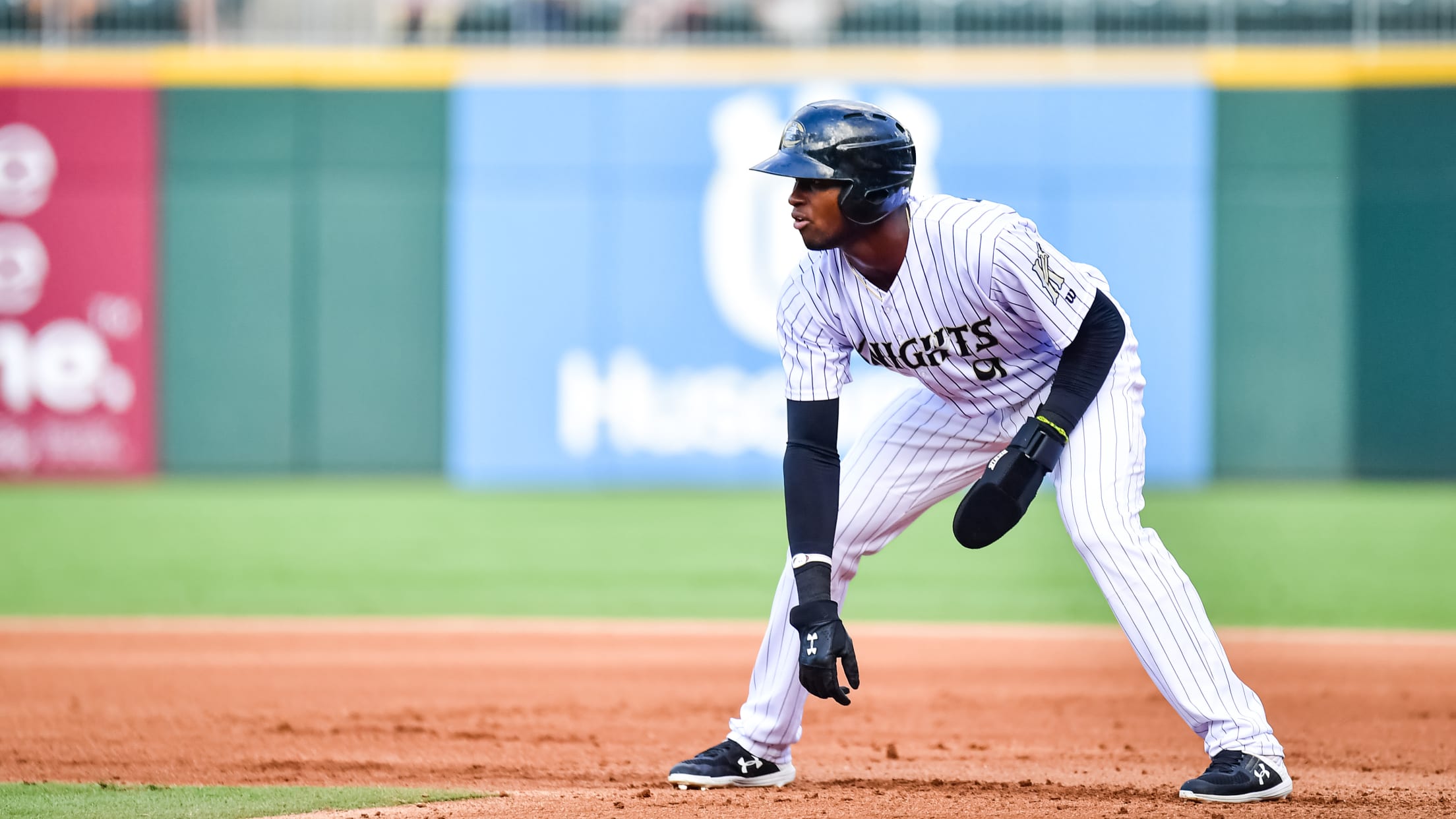 Six-tool player. Indescribable talent. Mike Trout-type talents. Those are just some of the words used to describe Chicago White Sox outfielder Luis Robert this year in Spring Training. As the talented 23-year-old slugger now prepares for his second season in the majors in 2021, fans of the Charlotte Knights will
Truist Field, Home of the Charlotte Knights, Officially a Safe Place Partner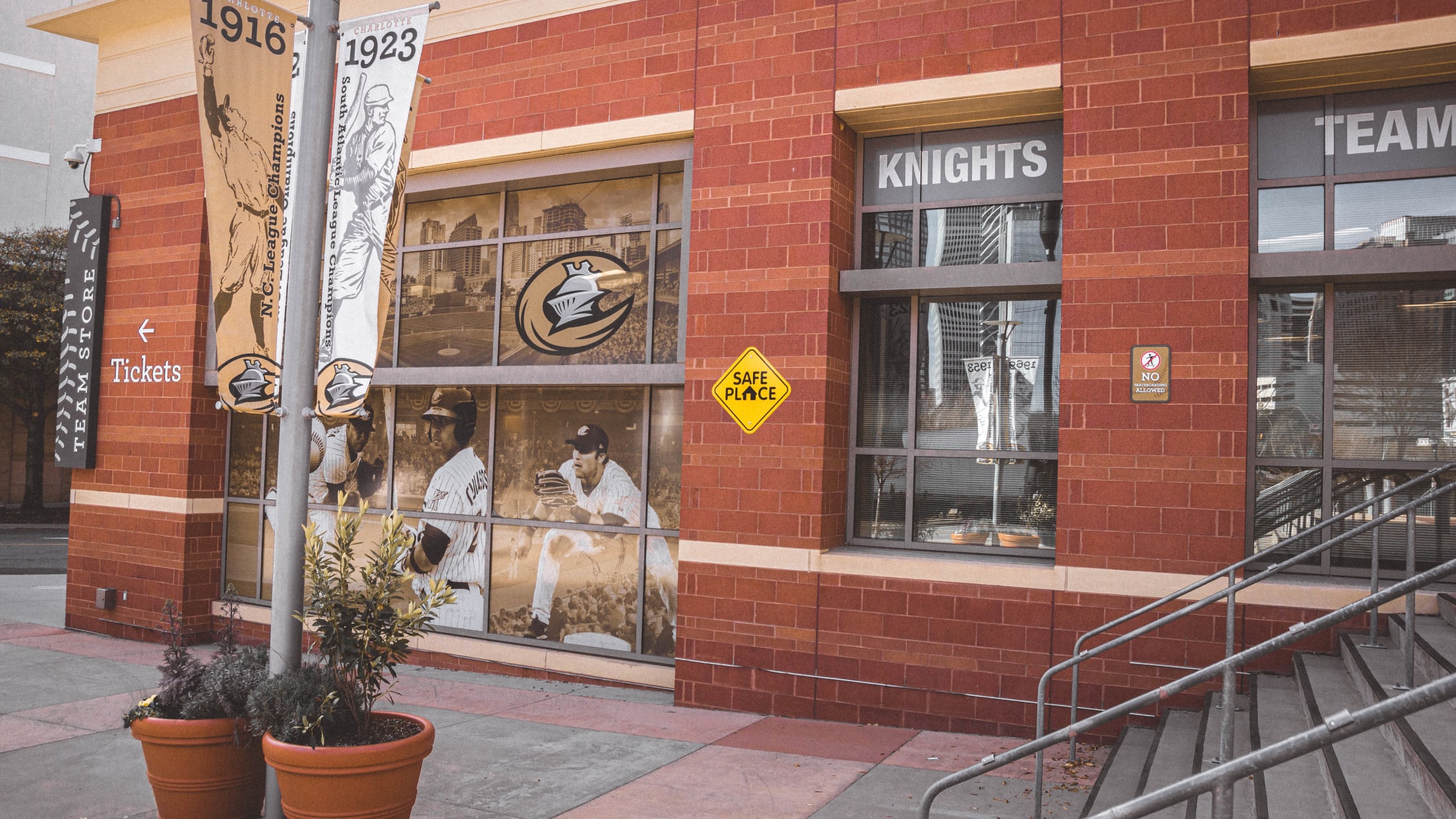 In March of 2021, Truist Field, home of the Charlotte Knights, officially became a Safe Place partner, becoming the first large-scale sports venue in the United States to hold the title. We hope that more teams will follow our footsteps and help extend the Safe Place network into new territory.
Charlotte Set to Host 2021 ACC Baseball Championship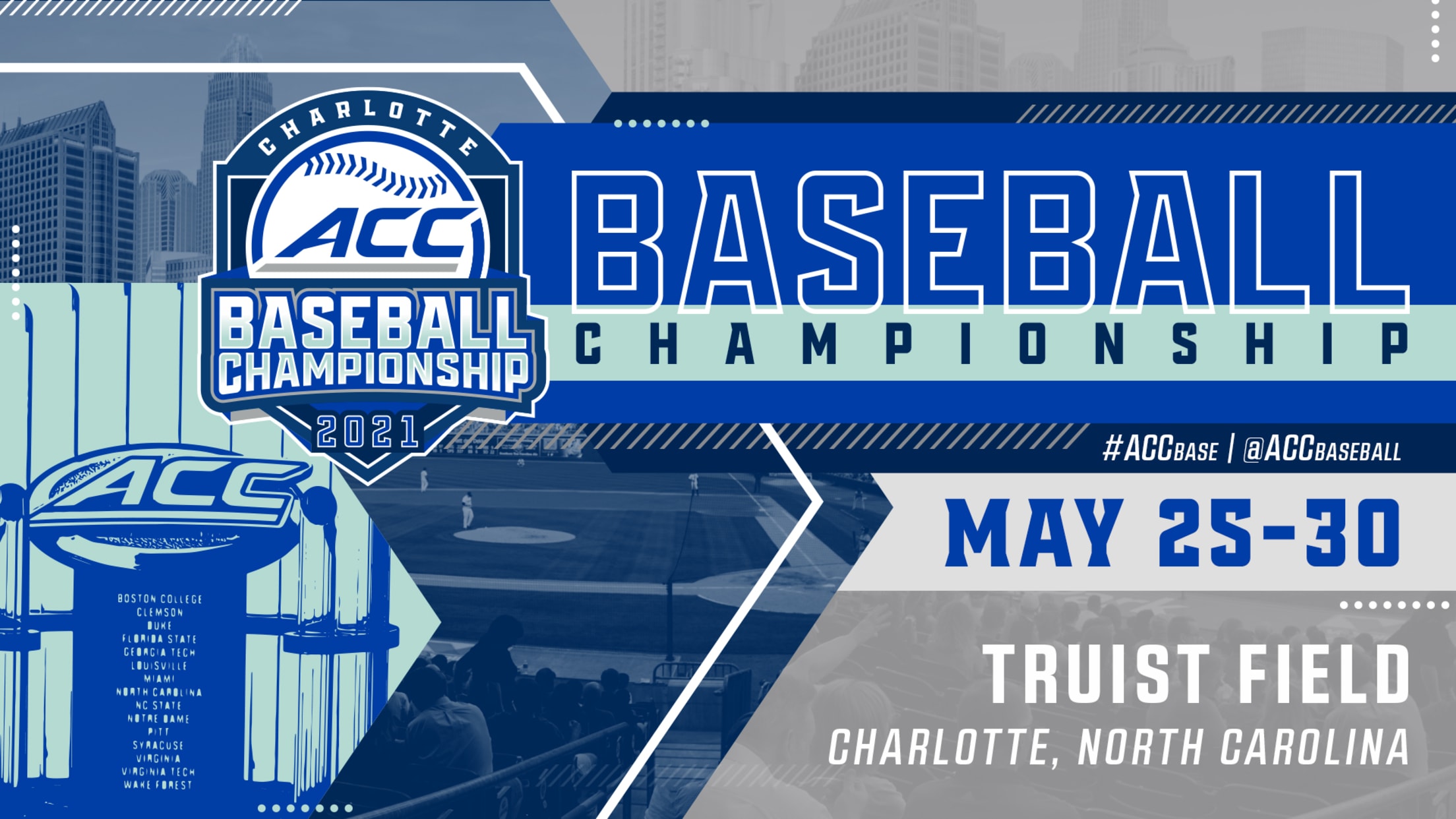 CHARLOTTE, N.C. (theACC.com) -- The Atlantic Coast Conference and the Charlotte Knights have announced that the 2021 ACC Baseball Championship will be held at Truist Field in Charlotte, North Carolina, May 25-30. Charlotte was originally awarded the 2020 ACC Baseball Championship following a year-long RFP process, facilitated by the ACC
Knights to Play in a New Southeast Division of Triple-A Baseball
Jacksonville, Memphis, Nashville Join Seven-Team Group Under New Structure Announced by MLB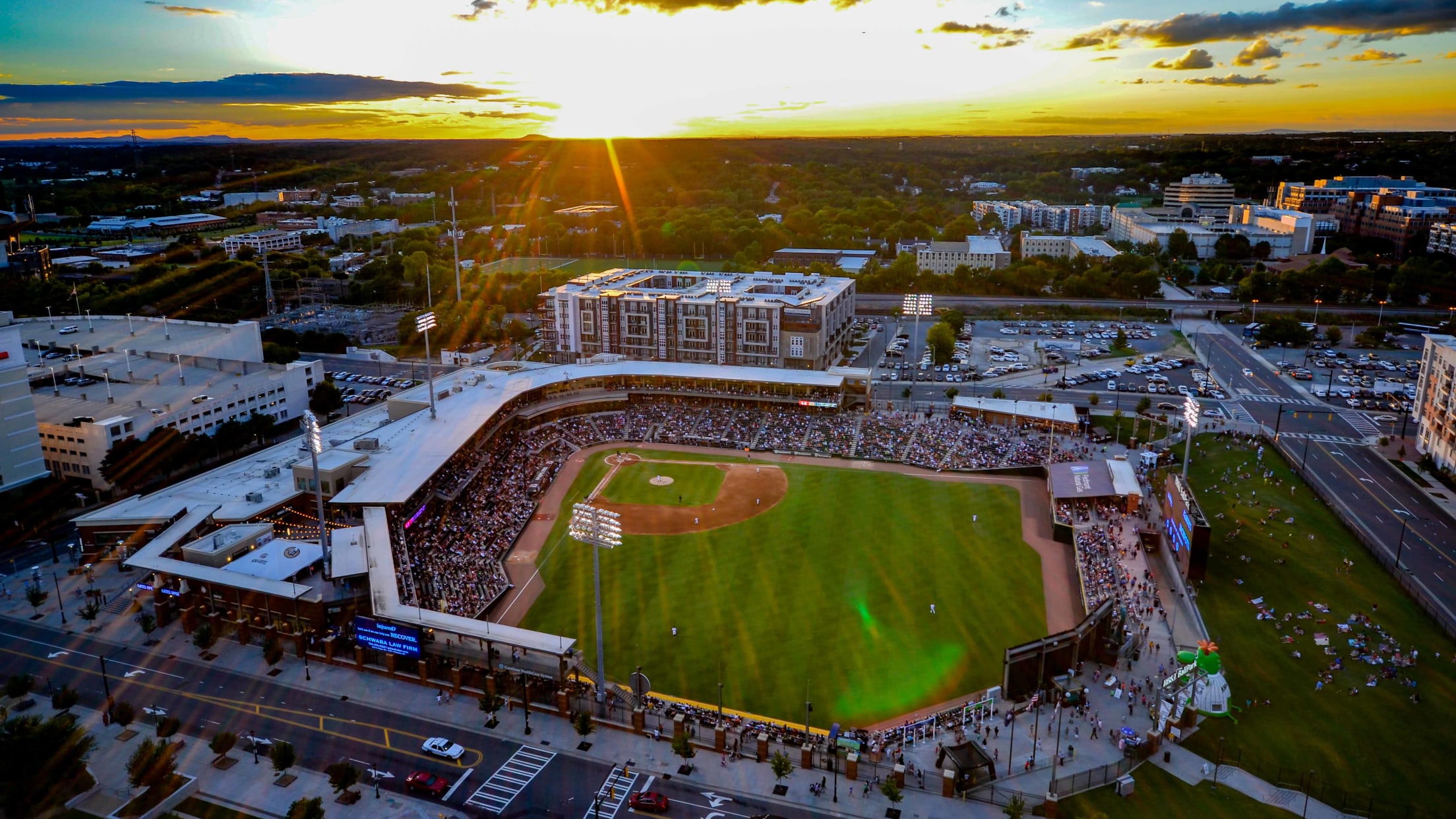 (UPTOWN CHARLOTTE, NC) -- Earlier today, Major League Baseball announced the new league structure for all 120 Minor League Baseball teams under the Professional Development License (PDL). The Knights, members of the International League since 1993, are now members of a new Southeast Division of the Triple-A East League. In
Official Knights Statement on Expanded Capacity 
First Home Game on April 13 at Truist Field vs. Durham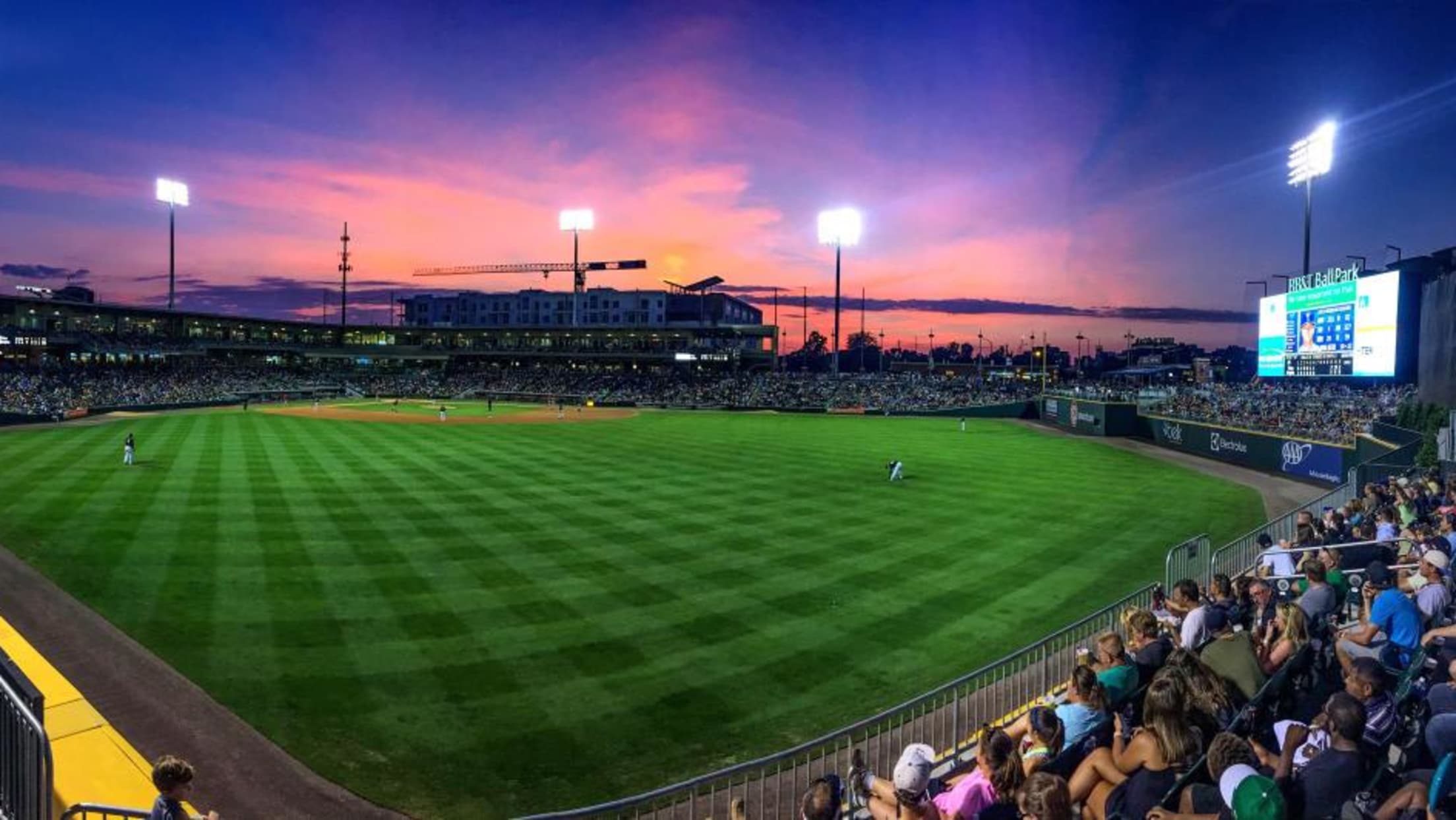 OFFICIAL CHARLOTTE KNIGHTS STATEMENT - FEBRUARY 24, 2021 "We are very pleased with today's announcement from Governor Cooper that outdoor sports venues in North Carolina can now operate at 30% capacity. Our first home game of the 2021 season is set for Tuesday, April 13th and we look forward to
Rajkowski Named One of Charlotte's Most Admired CEOs by Charlotte Business Journal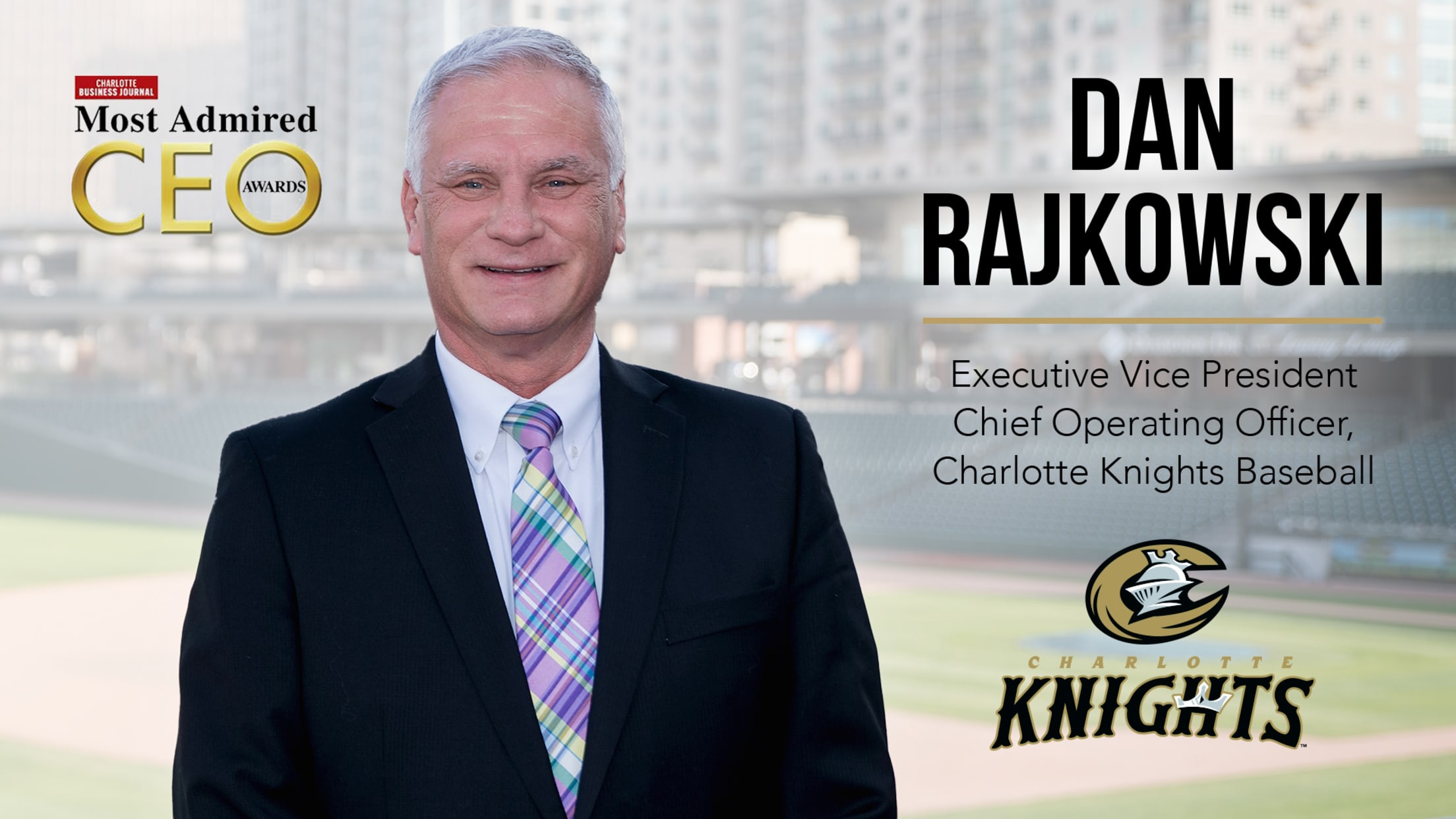 The Charlotte Knights would like to congratulate Dan Rajkowski, who has been named as one of Charlotte's Most Admired CEOs by the Charlotte Business Journal. Rajkowski, the Chief Operating Officer of the Charlotte Knights, received the award during the Charlotte Business Journal's Virtual Awards Ceremony on November 17, 2020.
Eloy Jiménez Wins Silver Slugger Award
Former Knights Outfielder Earns First MLB Award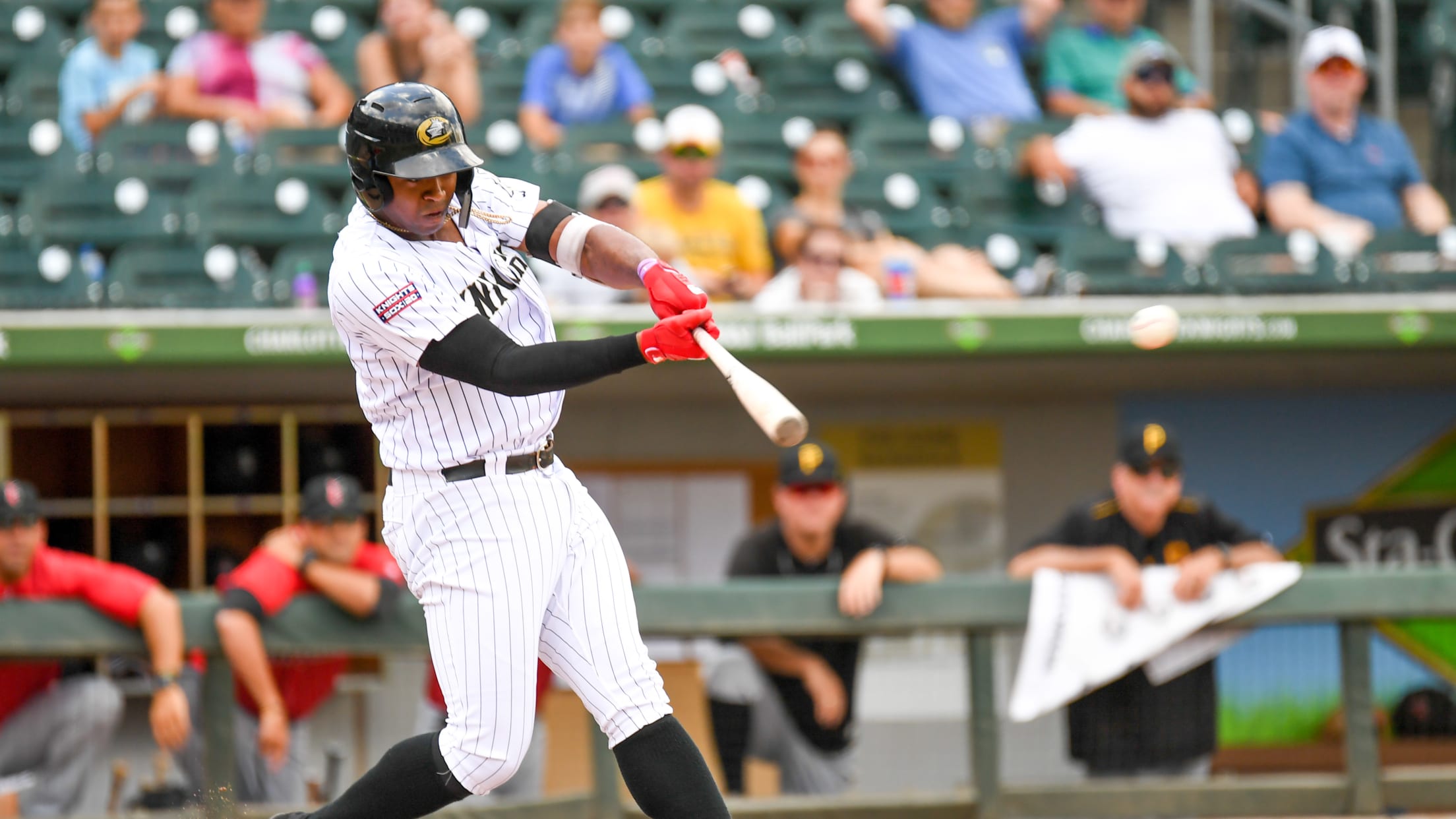 On Thursday, November 5, 2020, Major League Baseball announced the winners of the Silver Slugger Award in both the American League and National League. Shortstop Tim Anderson and outfielder Eloy Jiménez -- both former Charlotte Knights -- were named American League Silver Slugger Award winners. Additionally, first baseman José Abreu
Former Knights Slugger Earns Award in Rookie Season
Former Knights Slugger Earns Award in Rookie Season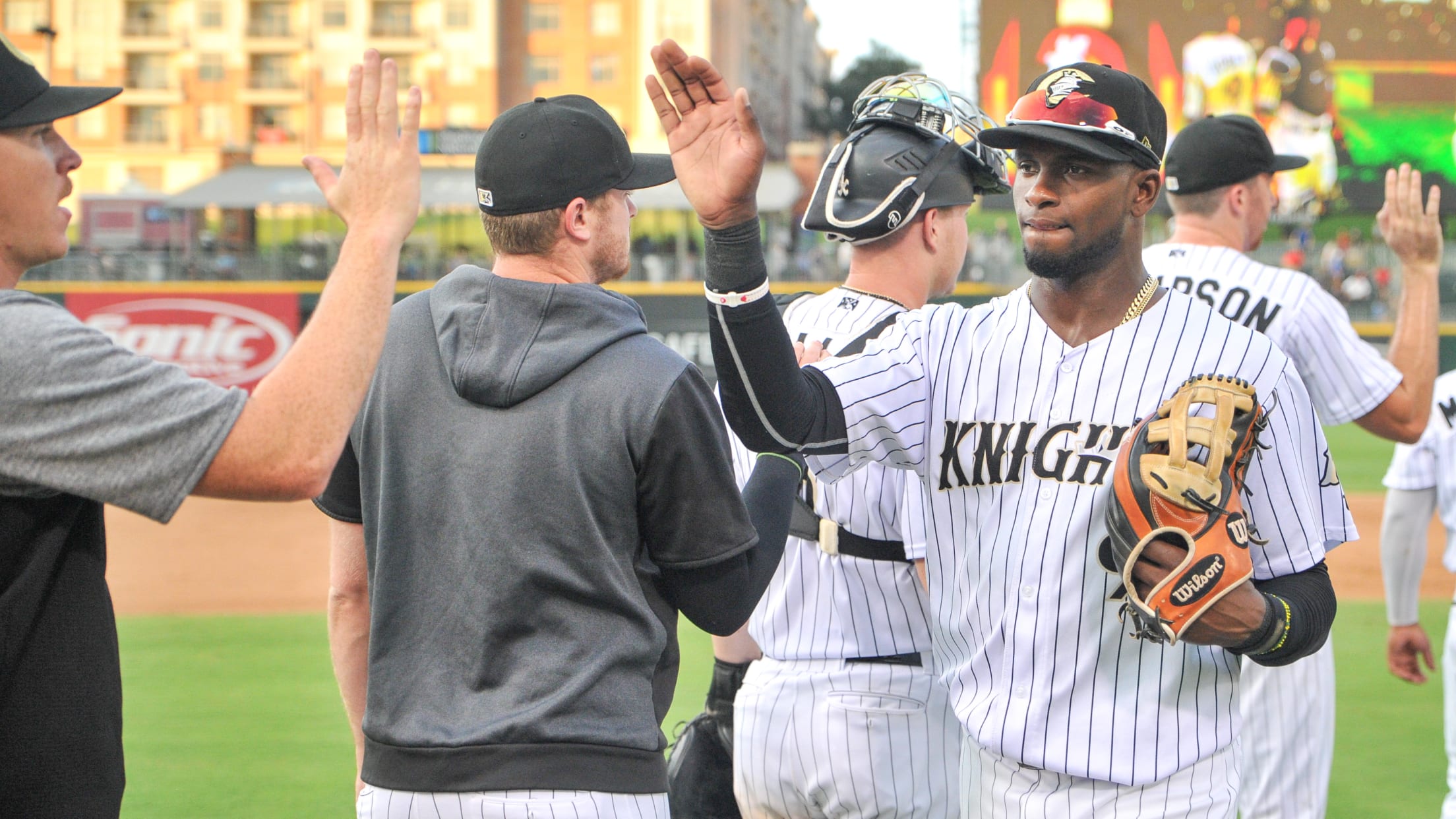 On May 27, 2017, 19-year-old Cuban sensation Luis Robert signed a contract with the Chicago White Sox. Just three years later, Robert is taking home a Major League Baseball award after completing his rookie year.
Robert Vies for Rookie of the Year Award
Former Knights Slugger is a Finalist for Rookie Honor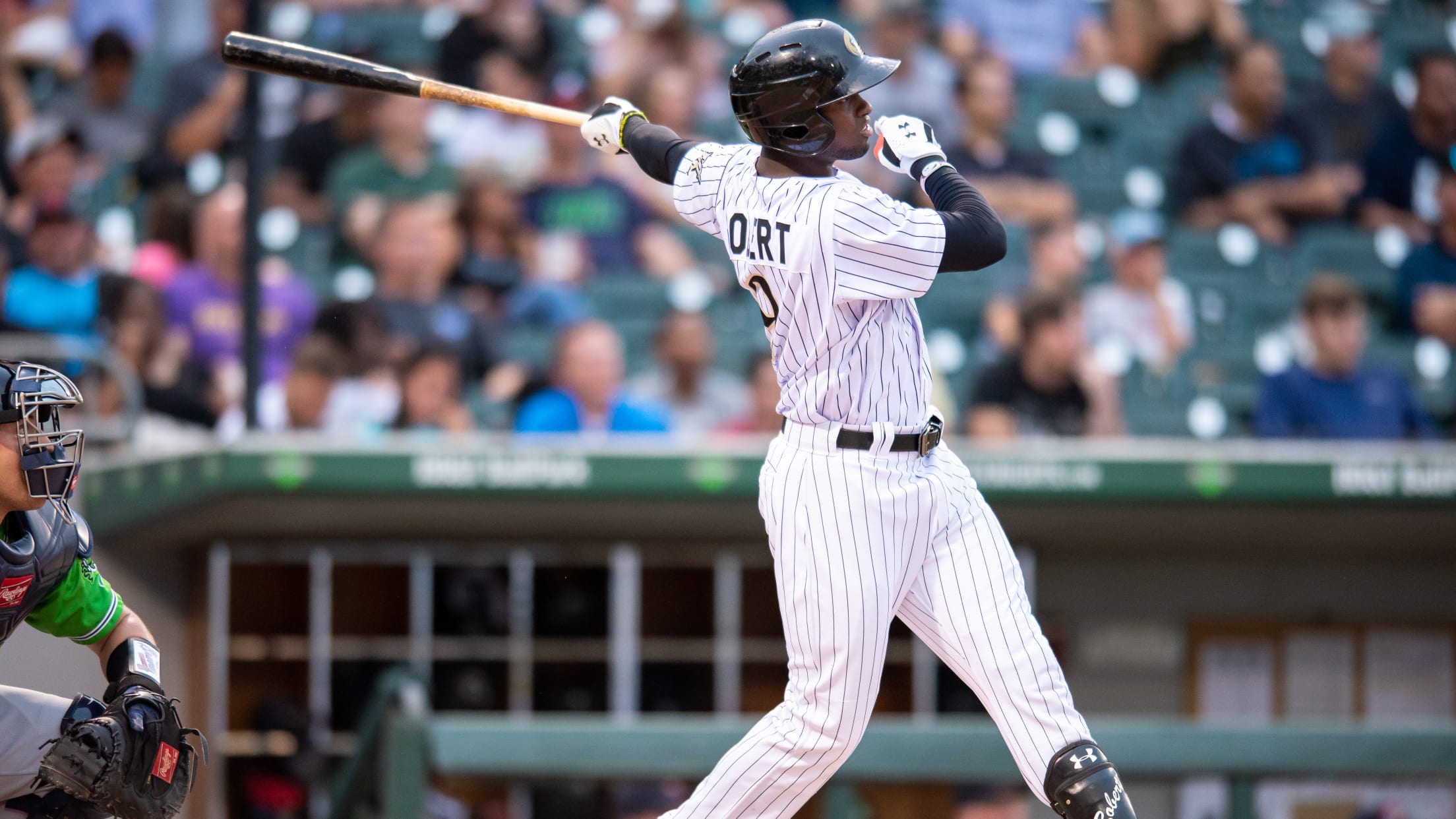 Luis Robert had an impressive rookie season. After winning a Rawlings Gold Glove Award last week, the talented 23-year-old now has another chance to add one more distinguished award to his trophy case. Robert is one of three finalists for the American League Rookie of the Year Award, joining Seattle's
White Sox Fall to A's 6-4 in Deciding Game Three
Luis Robert's 487-Foot Home Run Not Enough to Lead Sox to ALDS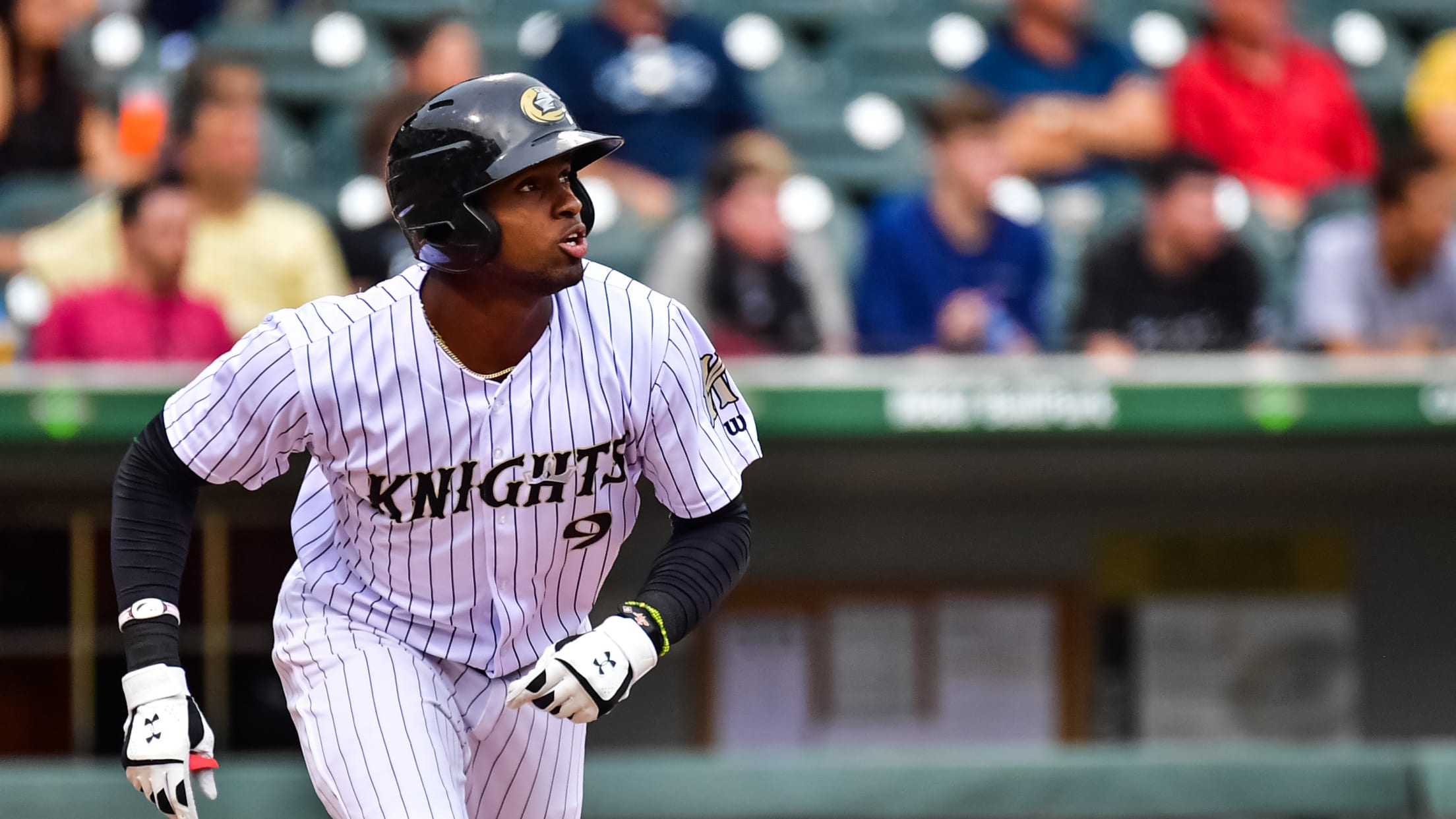 (OAKLAND, CA) -- Luis Robert launched a mammoth 487-foot home run, but the Chicago White Sox fell to the Oakland A's by a score of 6-4 in the deciding game of a best-of-three series on Thursday from the Oakland Coliseum in Oakland, CA. With the loss, the 2020 season officially