Former DEWD Jeffrey Springs Promoted to the Rangers
The North Carolinian becomes the second Wood Duck to make the Bigs in two years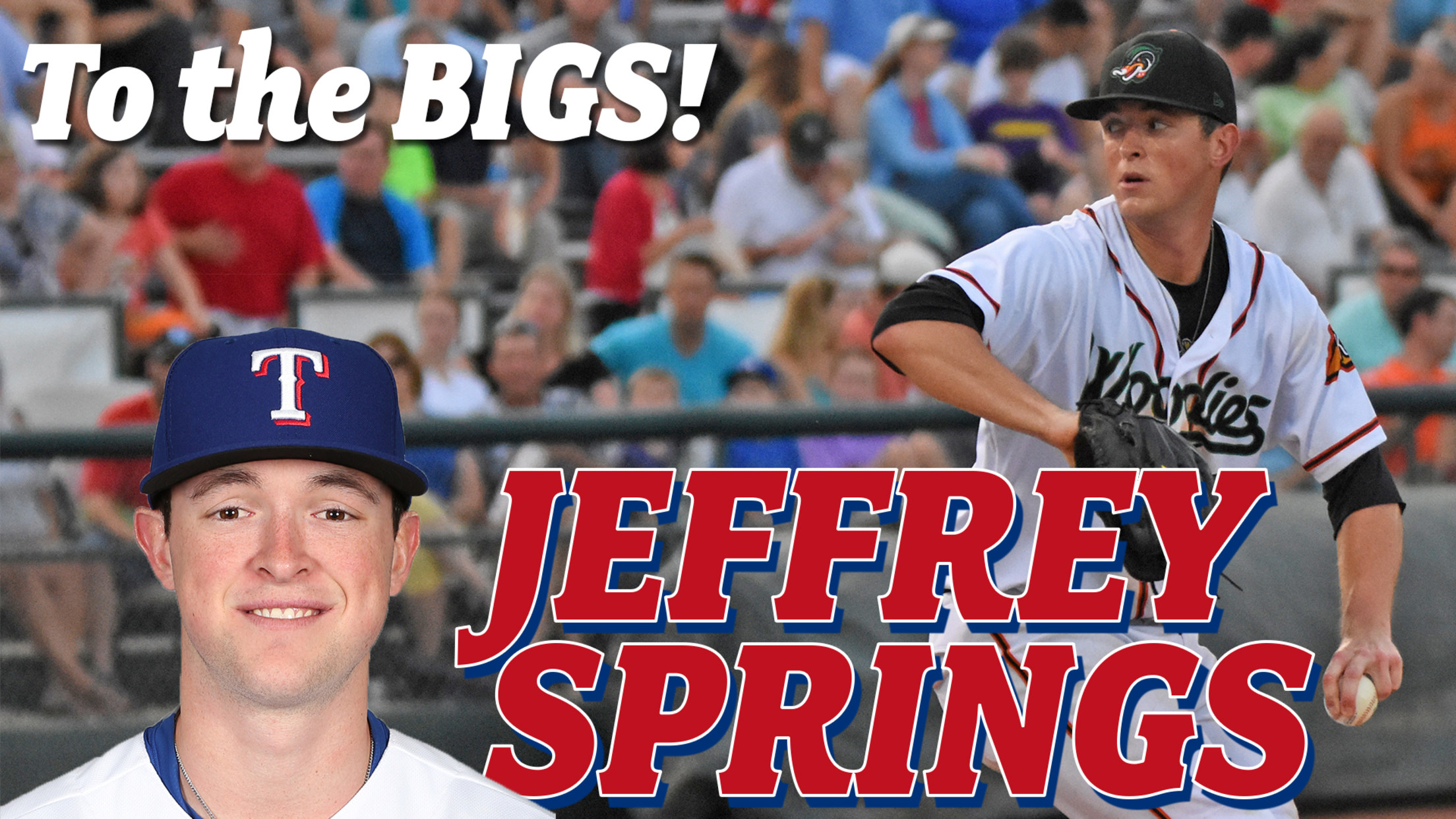 MYRTLE BEACH, SC - Tuesday the Texas Rangers announced the contract purchase of former Down East left-hander Jeffrey Springs to join the team in Phoenix, AZ as they prepare to face the Diamondbacks. Springs, from Belmont, NC, becomes the second Wood Duck in the team's history to reach the Major
MYRTLE BEACH, SC - Tuesday the Texas Rangers announced the contract purchase of former Down East left-hander Jeffrey Springs to join the team in Phoenix, AZ as they prepare to face the Diamondbacks. Springs, from Belmont, NC, becomes the second Wood Duck in the team's history to reach the Major Leagues.
Originally a 30th round selection in 2015 from Appalachian State University (Boone, NC), Springs was a member of the Opening Day roster for the inaugural season in 2017. He began the season as a starter before moving to the bullpen full-time in July.
As a reliever with the Woodies, Springs did not allow a single run in 22.1 innings pitched. He struck out 36 batters in the role and held opponents to a .173 batting average. He also pitched a total of two innings scoreless in the 2017 playoffs, appearing in both games against the Myrtle Beach Pelicans.
His 2018 season began as a non-roster invitee to Rangers Spring Training before he was assigned to AA Frisco to start the year. He has collected 98 strikeouts over 56.2 innings of work this season with a 4-4 record and 4.13 ERA.
Springs becomes the first former Mountaineer to reach the Bigs since Mike Ramsey finished his career with the Dodgers in 1985. Springs joins Ricardo Rodríguez as the first Wood Ducks to reach the bigs in two years of DEWD baseball.