FOUR FIGHTINS NO-HIT SEAWOLVES
Morales, Warren, Dohy, and Marconi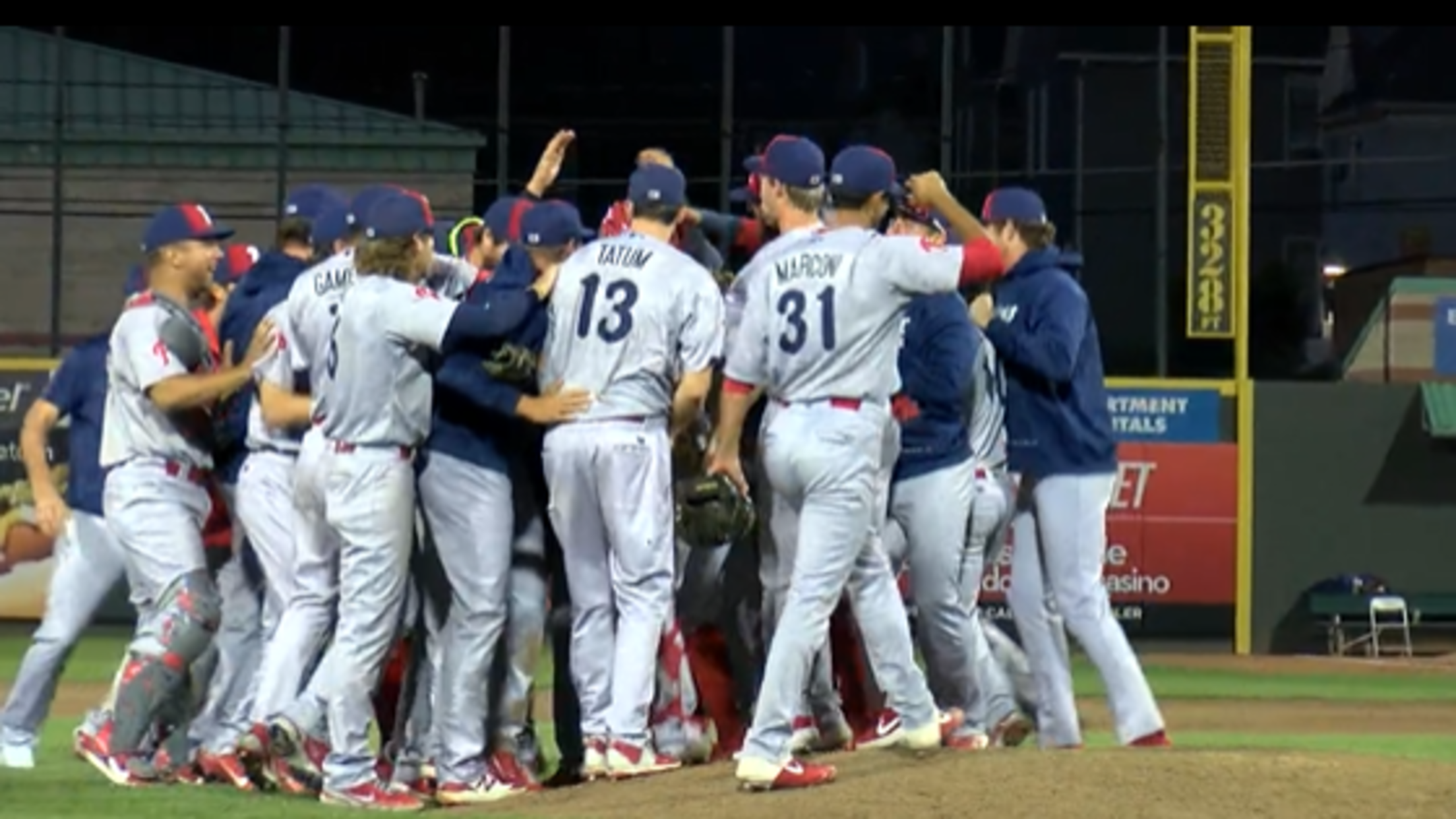 BOX SCORE - Reading 3, Erie 0 On Saturday, July 3, 2021, a beautiful night at UPMC Park, the Reading Fightin Phils no-hit the Erie Seawolves to record a 3-0 win. This was Reading's first combo no-no since 1993 that featured Craig Holman, Greg Brown, Toby Borland, and Ricky Botalico
BOX SCORE - Reading 3, Erie 0
On Saturday, July 3, 2021, a beautiful night at UPMC Park, the Reading Fightin Phils no-hit the Erie Seawolves to record a 3-0 win. This was Reading's first combo no-no since 1993 that featured Craig Holman, Greg Brown, Toby Borland, and Ricky Botalico against New Britan. Francisco Morales (6.0 IP), Zach Warren (0.2 IP), Kyle Dohy (1.1 IP), and Brian Marconi (1.0 IP) will be written into the history books tonight.
Morales (W, 1-7) started the game throwing six strong innings of work allowing just two walks and eight strikeouts.
Warren followed walking the bases loaded. But, Dohy came in and got the line out to second to retire the Seawolves.
Dohy allowed one walk in the eighth and notched one strikeout.
Marconi (SV, 5) got Erie to go down 1-2-3 in the ninth to complete the no-hitter.
On the offense, Reading recorded five hits. Daniel Brito smoked a homer over the right field fence to plate Luke Miller.
Miller also had a solo shot, his eighth of the season to score the third and final run of the night.
Jorge Bonifacio had a double and Arquimedes Gamboa nailed a single as well.
The no-hitter on July 3, 2021 will surely be a night to remember for the Reading Fightin Phils.