Keeping Up With the Prospects: Winter Leagues
Philadelphia hopefuls head abroad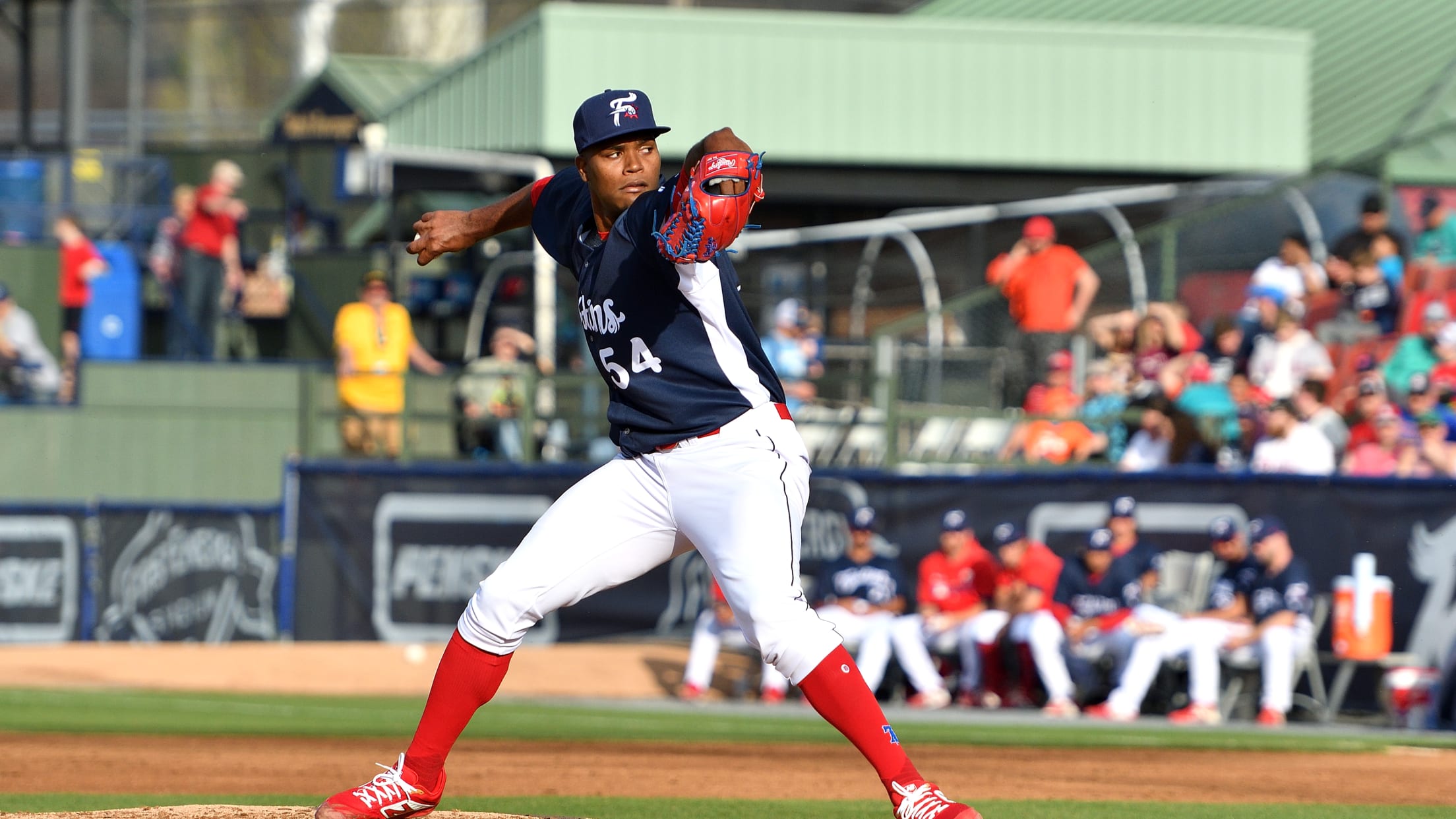 Last Updated: January 18, 2020 The Philadelphia Phillies have sent numerous top prospects to different leagues in Australia, Puerto Rico, Mexico, Venezuela, and the Dominican These players have the opportunity to practice and compete during the winter time in a safe and talented environment. Some you might have seen at
Sweet Street Free Dessert Event At America's Classic Ballpark
Share Sweetness dessert giveaway set for Saturday, December 19th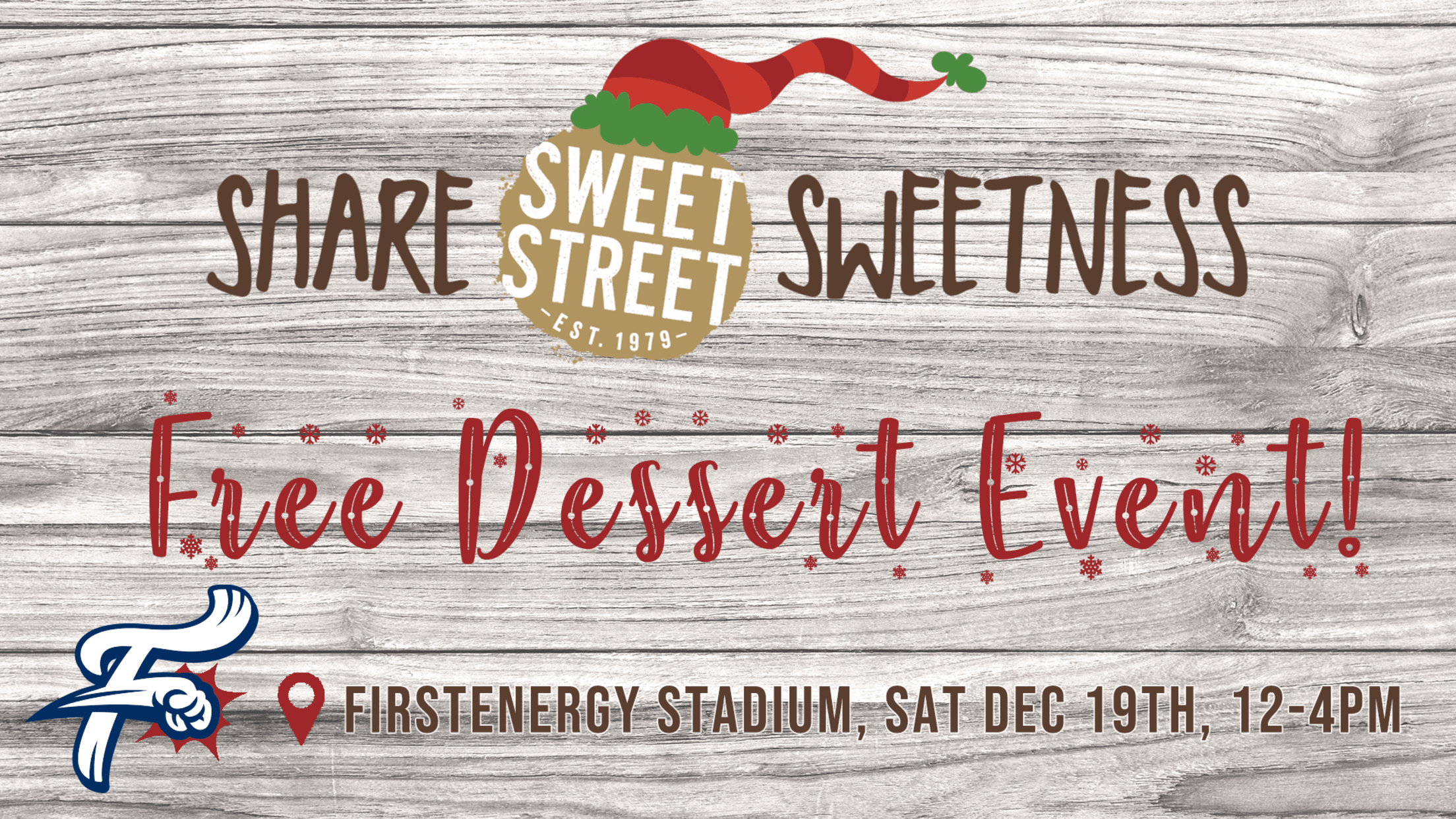 The Reading Fightin Phils are excited to partner with Sweet Street for their Share Sweetness event! This Saturday, December 19th, the Reading, PA based bakery will be doing a dessert giveaway event that will run as a drive thru event. From 12-4pm members of the community can come to FirstEnergy
FirstEnergy Stadium To Host Humane Pennsylvania
Paws & Claus event set for Saturday, December 12th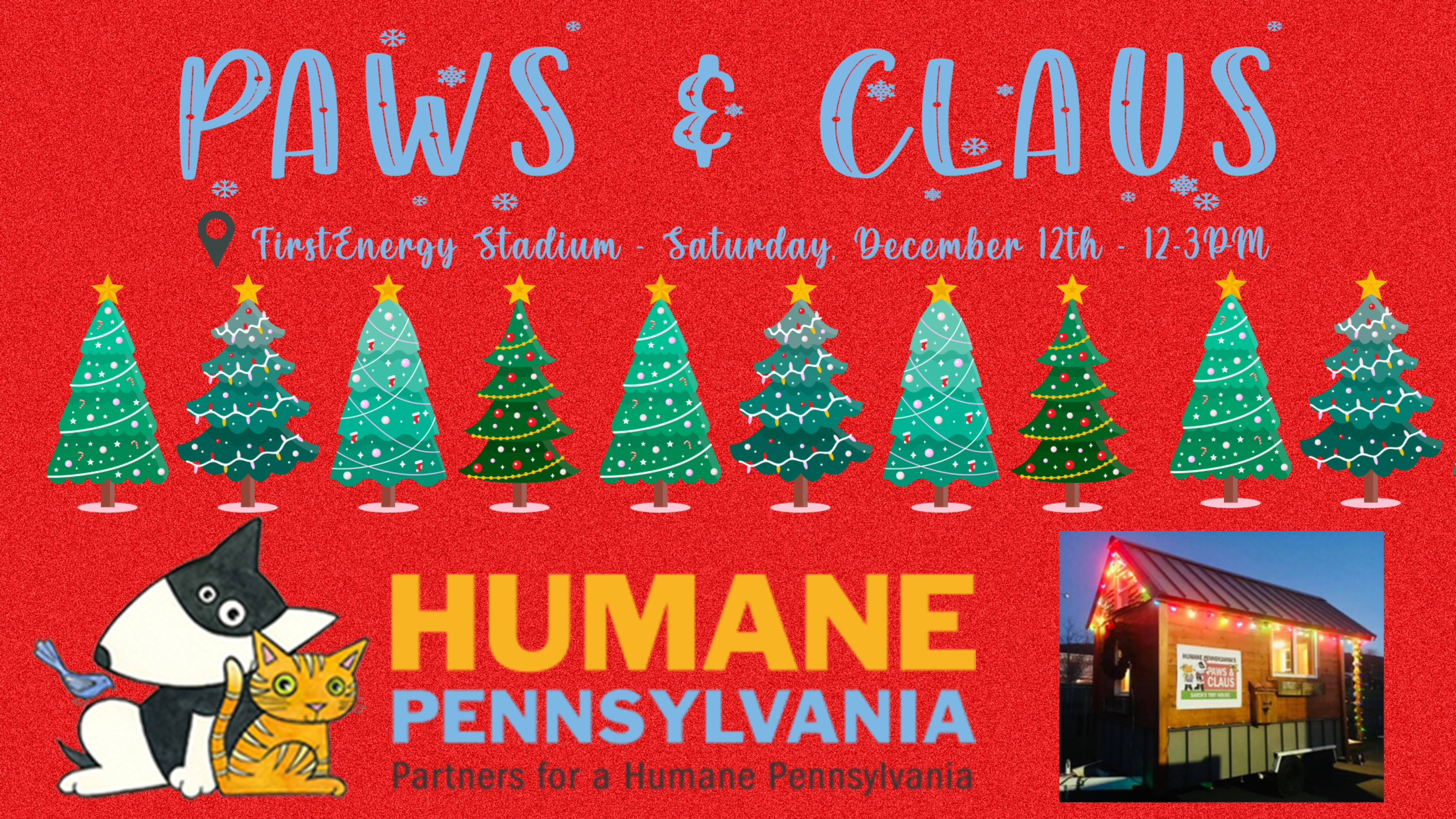 The Reading Fightin Phils are excited to team up with Humane Pennsylvania for their exciting Paws & Claus event this Saturday, December 12th from 12-3pm. Spike's Pet Pantry is seeking donations to help keep their shelves well-stocked for our four-legged friends in need. Additionally, the Fightins Team Store will be
R-Phils Announce Black Friday Weekend Deals
Bargains, Holiday Bundles, & Ticket Packages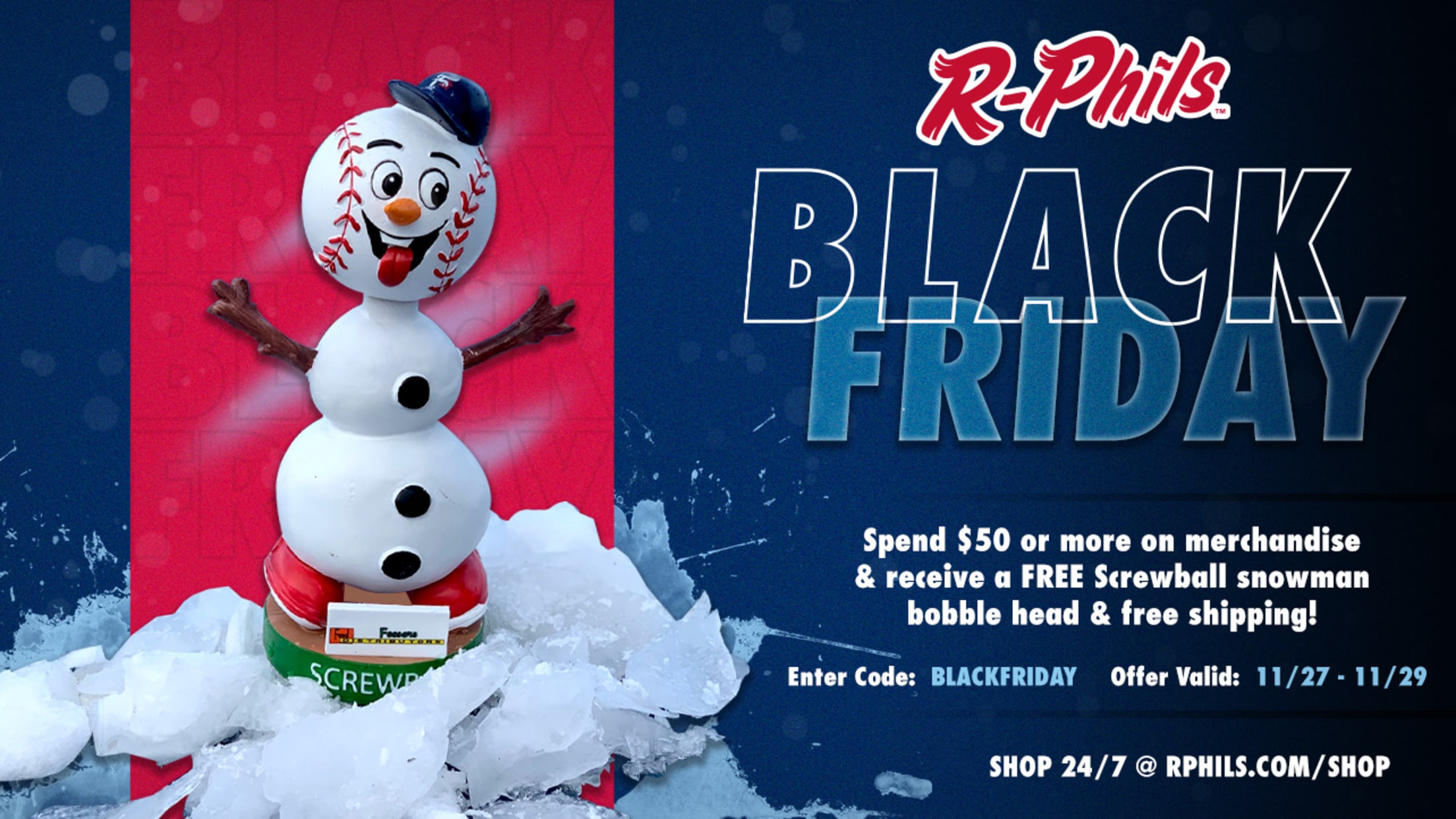 The Reading Fightin Phils are getting in the holiday spirit over at First Energy Stadium! In both the ticket office and the team store, sales will be running throughout the weekend. Celebrate Black Friday, Small Business Saturday, and Cyber Monday with us. Visit rphils.com/shop to capitalize on all these amazing
Reading Baseball to Hall of Fame Candidacy
Numerous players you might have seen in Baseballtown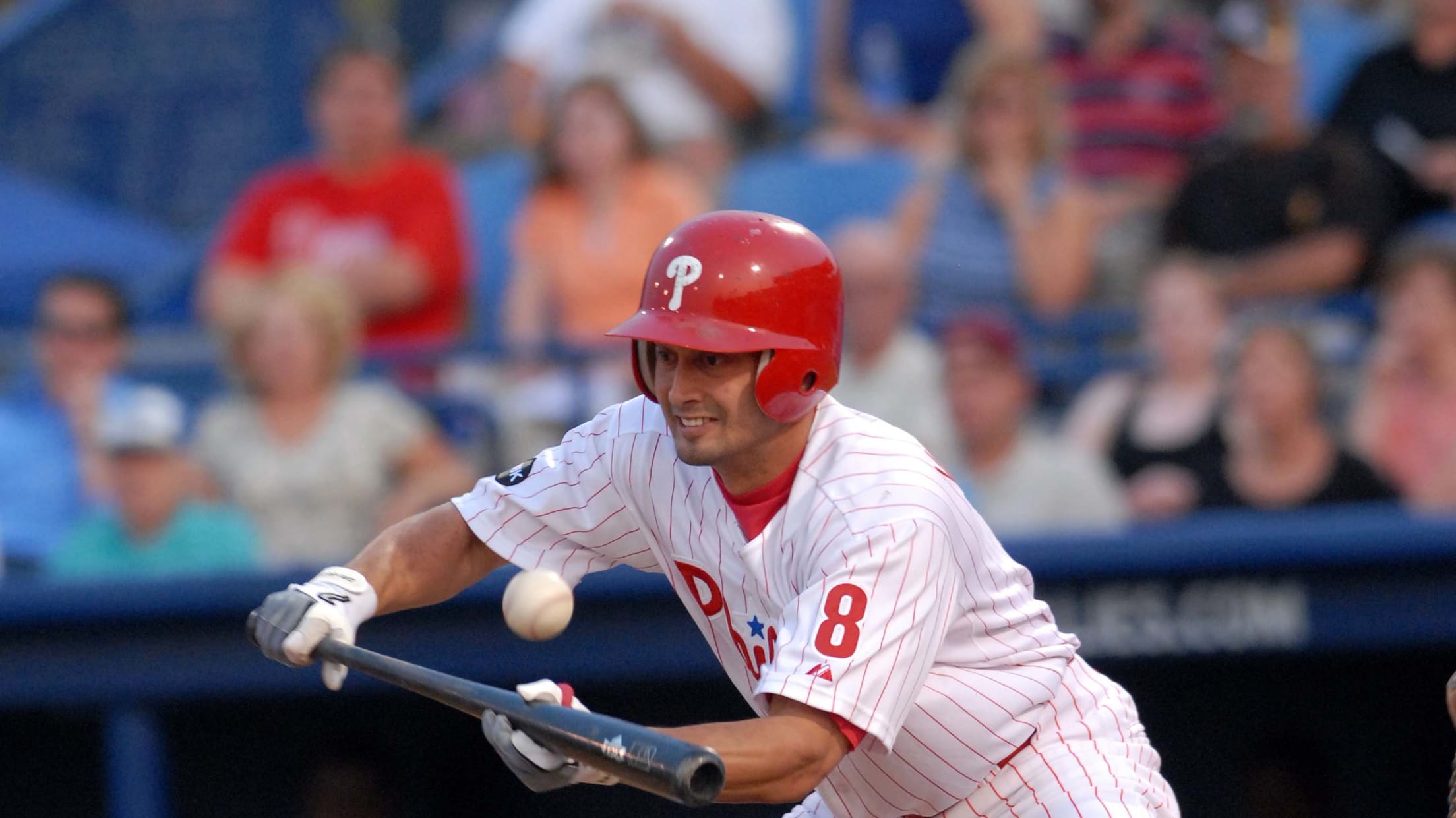 The National Baseball Hall of Fame celebrates the highest achievement for those within the sport. Each year members of the Baseball Writers' Association of America have the opportunity to vote on and elect new and current candidates into the HOF. This year there are 11 newly eligible players along with
Bohm Finishes Top 3 in Rookie of the Year Race
Newcomer was a highlight in 2020 season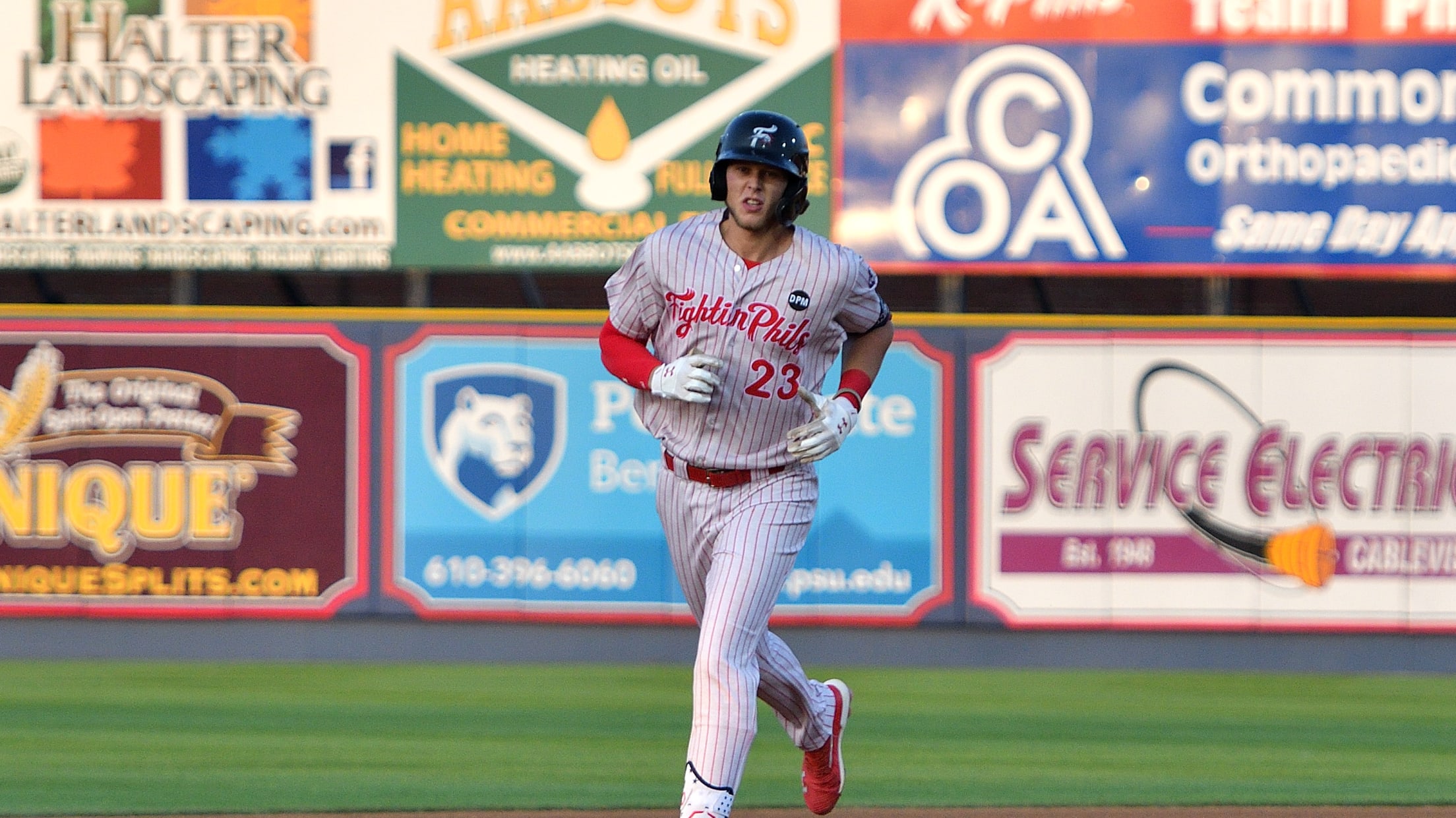 Alec Bohm, a first-year starter in the Phillies lineup, was a finalist for the National League Rookie of the Year award. Bohm, who played in Double-A Reading last season, truly excelled in The Show this summer. Bohm went up against Brewers reliever Devin Williams and Padres infielder Jake Cronenworth. Dodgers
Two Former Fightins Secure Gold Gloves
Hernández and Crawford shine on the field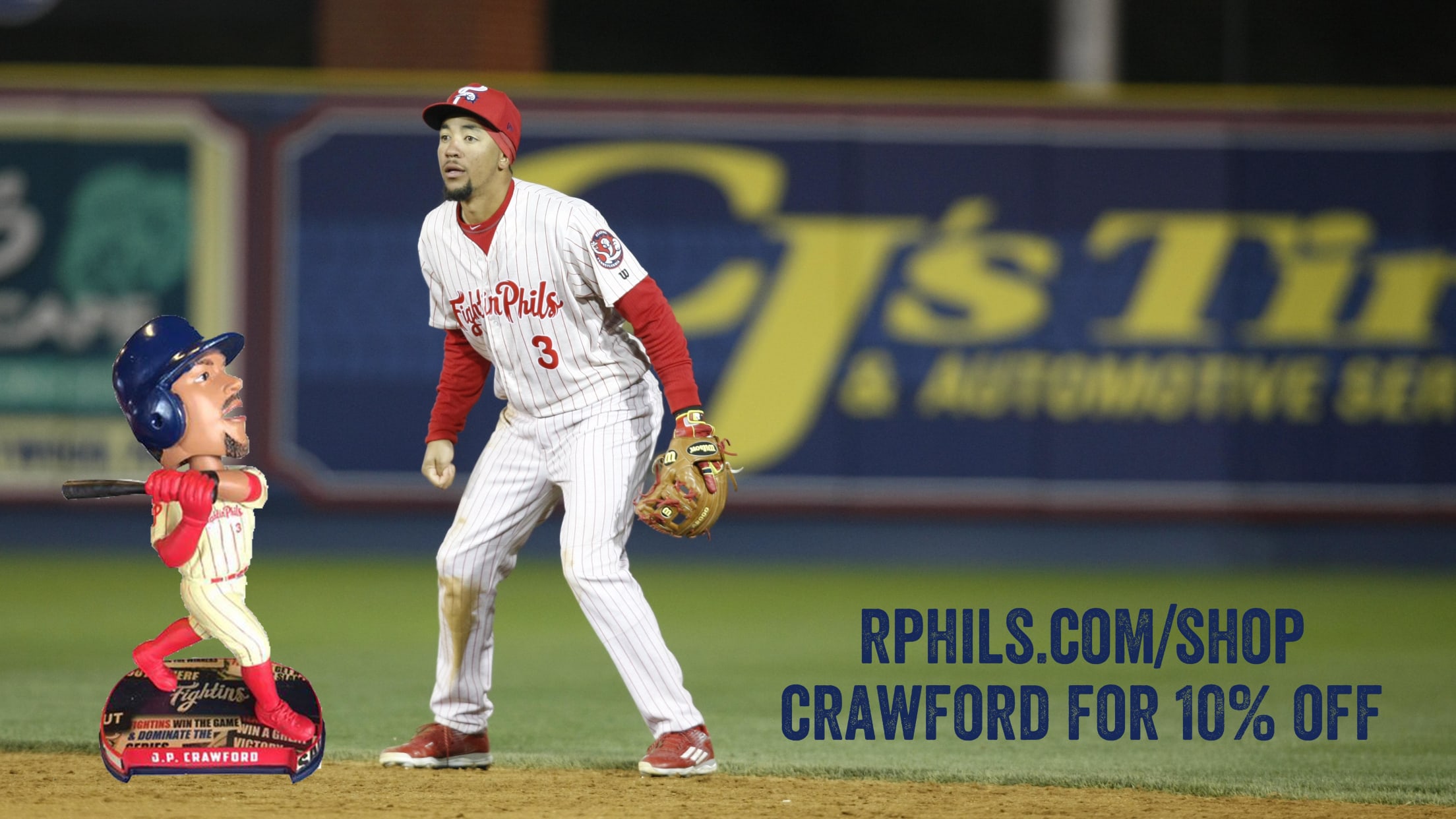 Last night, César Hernández and J.P. Crawford were awarded the top defensive award for their respective positions. Both athletes played for the Reading Fightin Phils at the start of their careers and received the call up to the Philadelphia Phillies before moving to other organizations. Hernández, of the Cleveland Indians,
Nola, Bohm Among Phillies Up For 2020 All-MLB Team - Vote Now!
Four Phillies Flourish in Shortened Season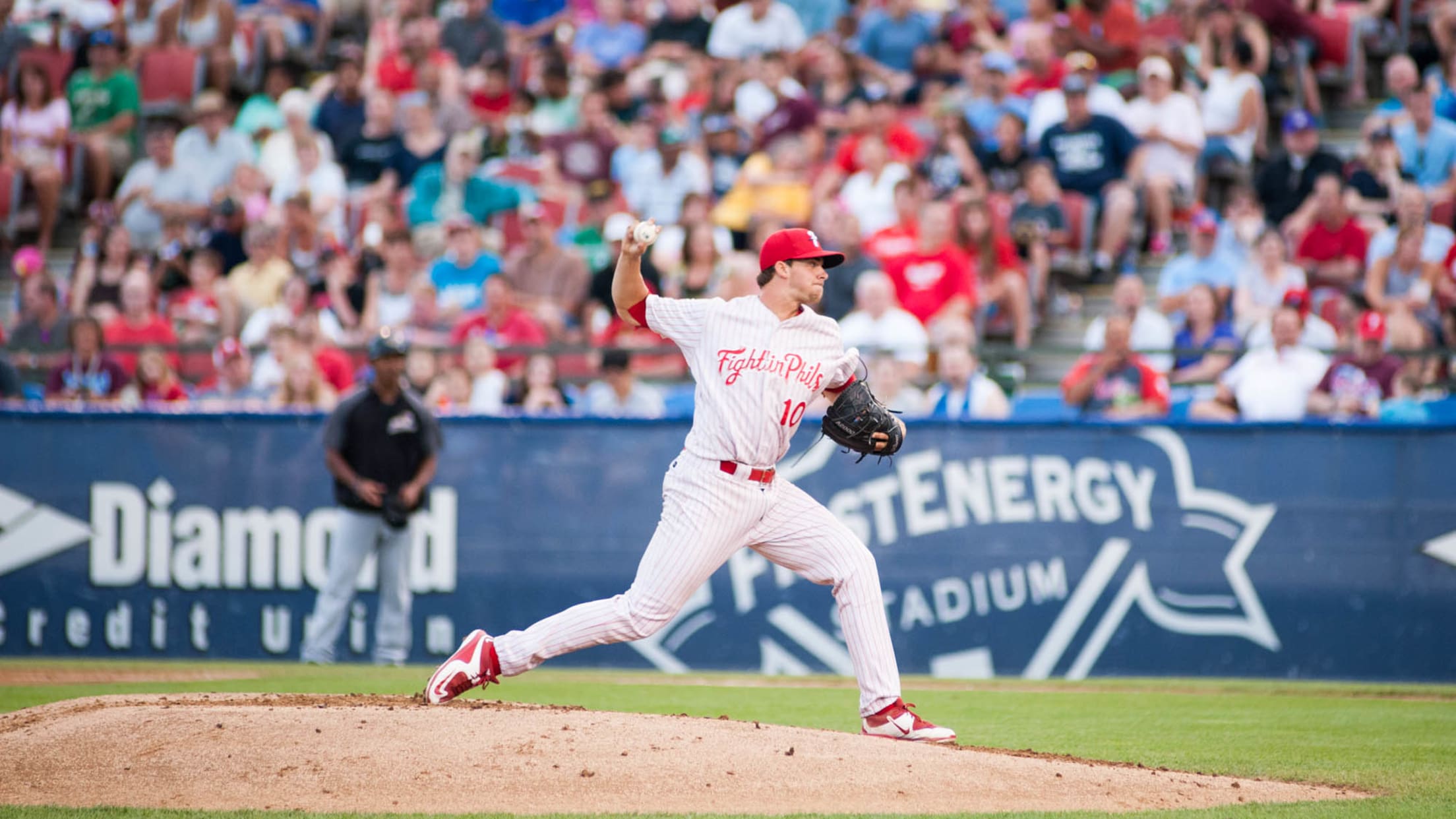 Major League Baseball has announced the candidates for the 2020 All-MLB Team voted for equally by fans and a panel of experts. The Philadelphia Phillies have four nominees: Alec Bohm (3rd base), Bryce Harper (Outfield), Aaron Nola (Starting Pitcher), and J.T. Realmuto (Catcher). This is only the second season MLB
FirstEnergy Stadium to Host 14th Annual Eastern PA Toy Run
Classic Harley-Davidson to lead donations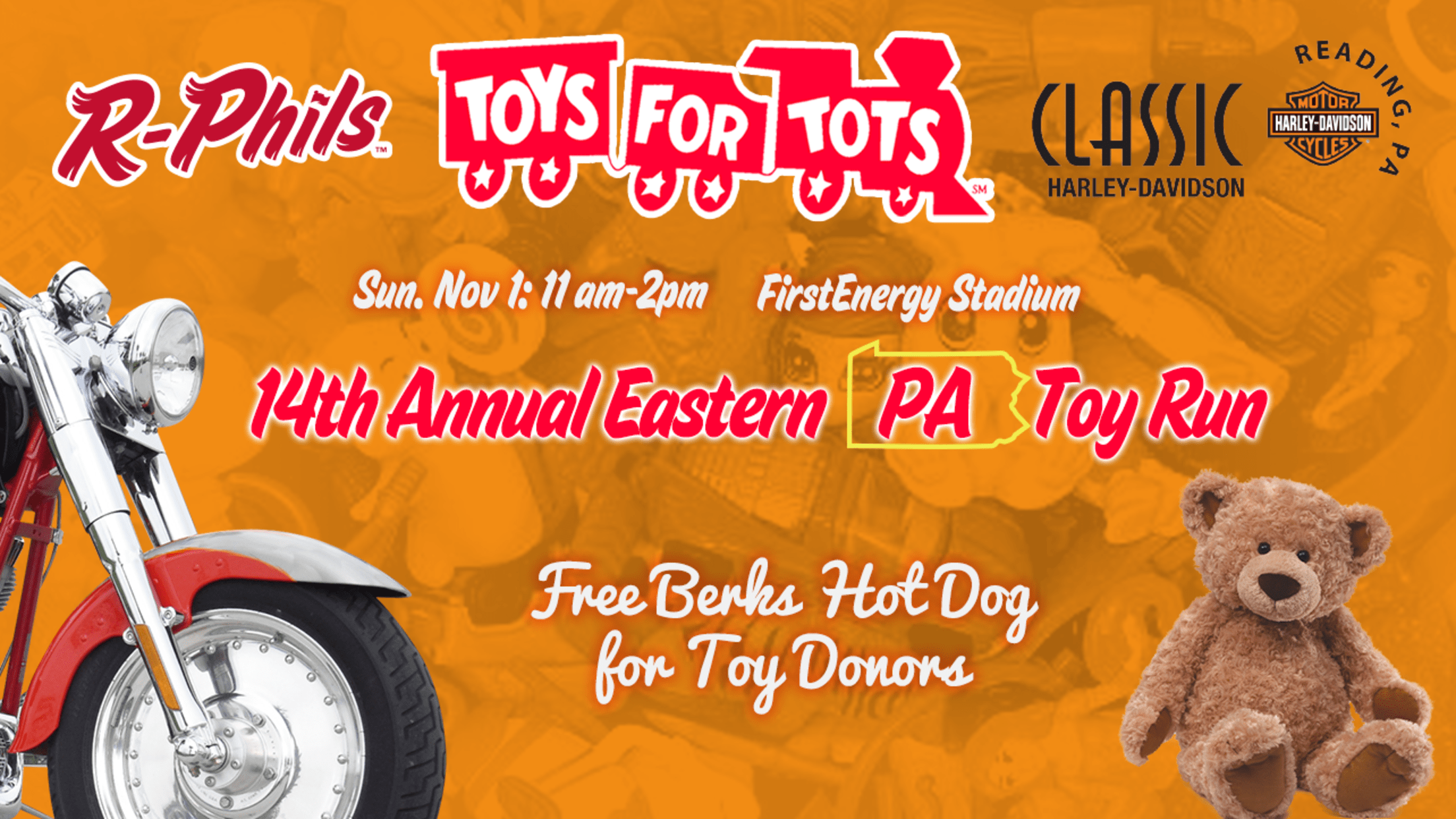 (Reading, PA) - FirstEnergy Stadium will welcome the 14th Annual Eastern PA Toy Run, presented by Classic Harley-Davidson, on Sunday, November 1st from 11 a.m. to 2 p.m. in the Tompkins VIST Bank Plaza. Proceeds from the event will benefit the United States Marine Corps Reserve Toys for Tots Program
Alec Bohm Named Finalist for Player Awards
One of three chosen for NL Outstanding Rookie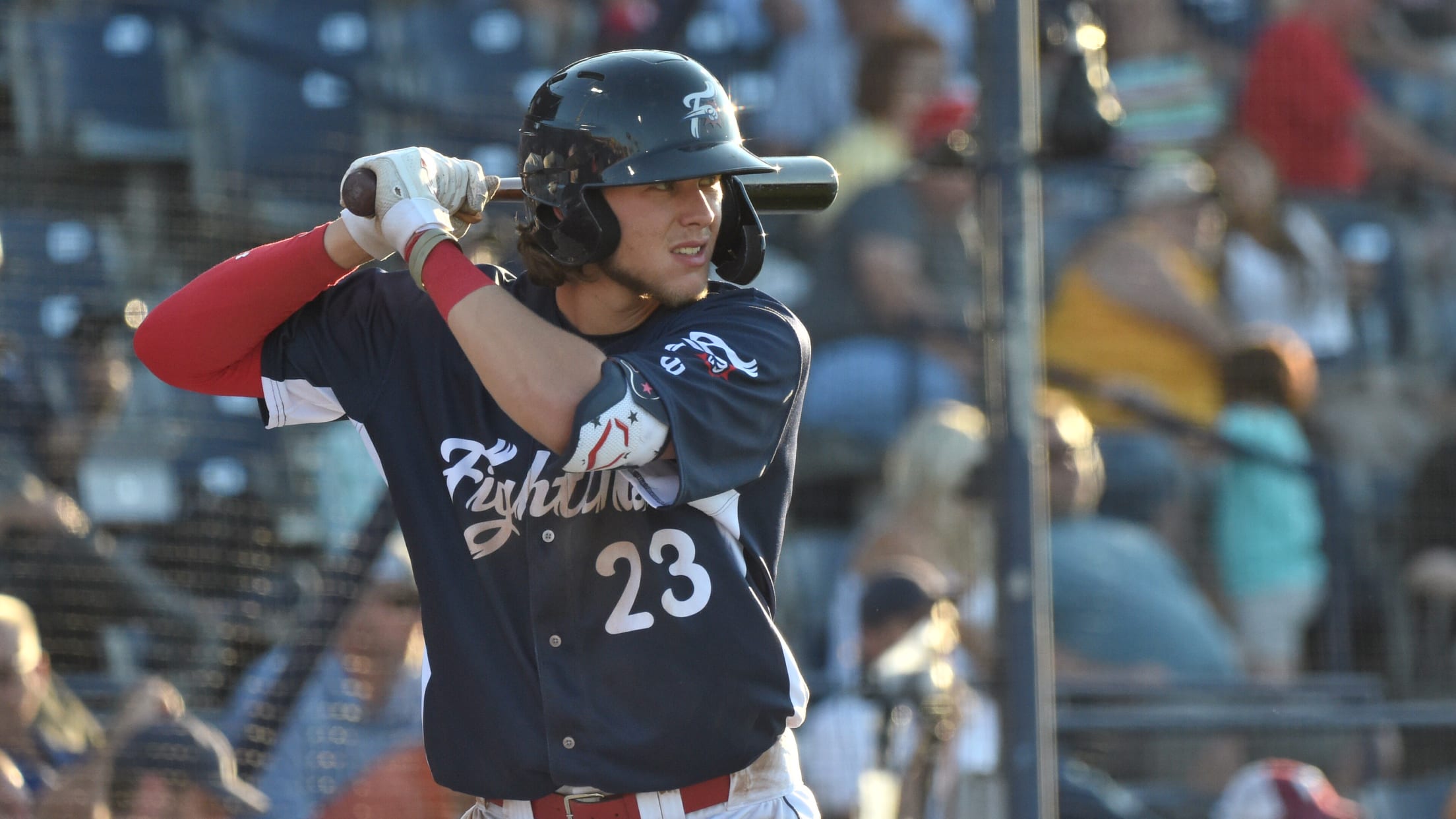 Alec Bohm, a former Reading Fightin Phil, was nominated for the Major League Baseball Players Association's National League Outstanding Rookie. The Players Choice Awards are voted by those with active MLB Player memberships. Bohm went up against Jake Cronenworth of the San Diego Padres and Devin Williams of the Milwaukee
Phillies Looking to Fill Major Roles this Off-Season
General Manager and Pitching Coach duties up for grabs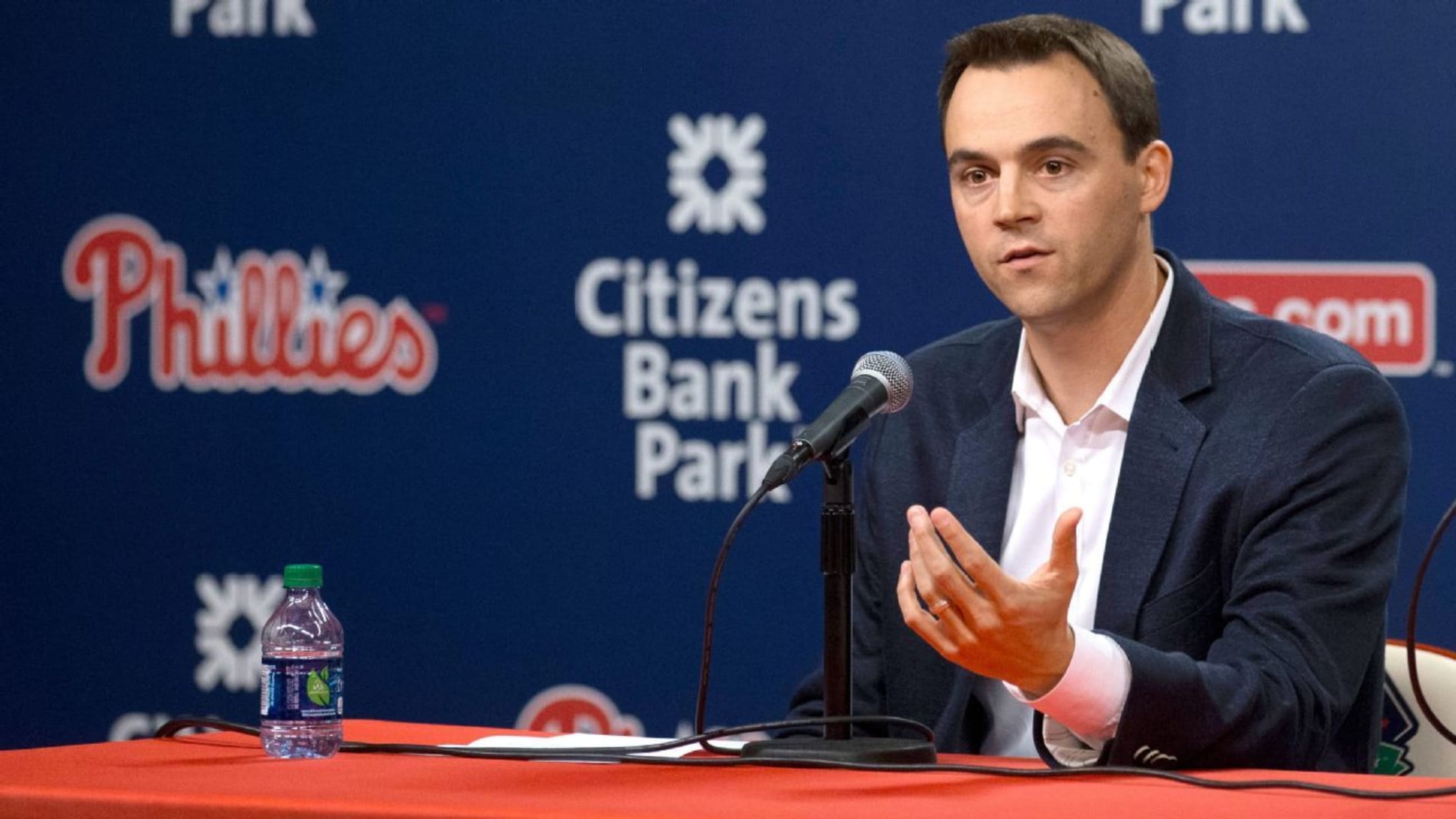 Off-season moves are already starting to materialize for the Philadelphia Phillies, although the season just ended. Within days of their final game, General Manager Matt Klentak stepped down. He will be staying with the team in another position to be determined later while Ned Rice will serve as interim GM.
Utilities Employees Credit Union to Host Halloween for Baseballtown Dream League
Baseballtown Charities to Host Safe Halloween Event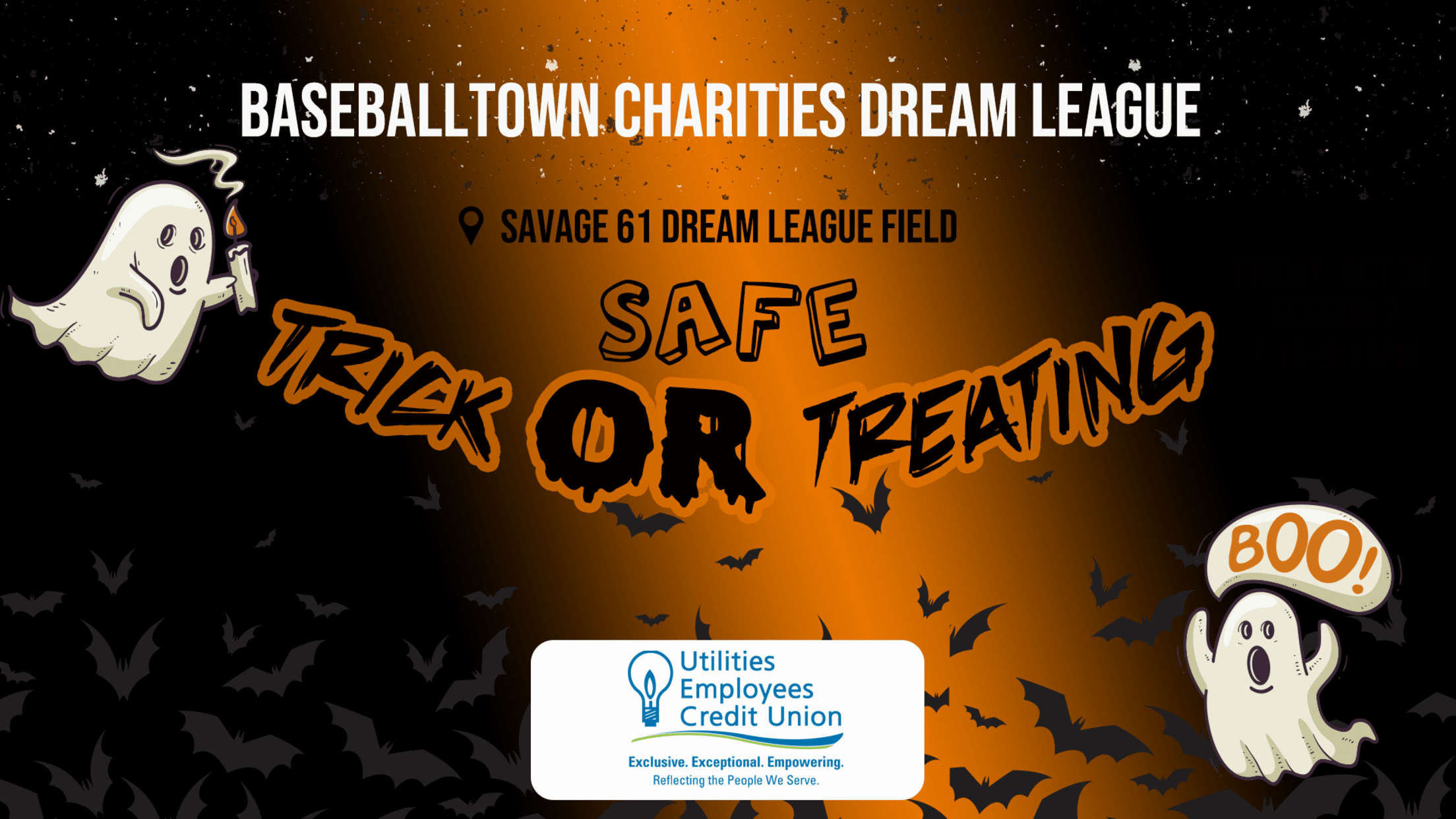 Baseballtown Charities and the Reading Fightin Phils are excited to give members of the Baseballtown Dream League a safe opportunity to Trick-or-Treat this Halloween. The event will take place on the Savage 61 Dream League field thanks to Utilities Employees Credit Union. On Saturday, October 31st people with special needs
All-Stars from Final Rip It Showcase Announced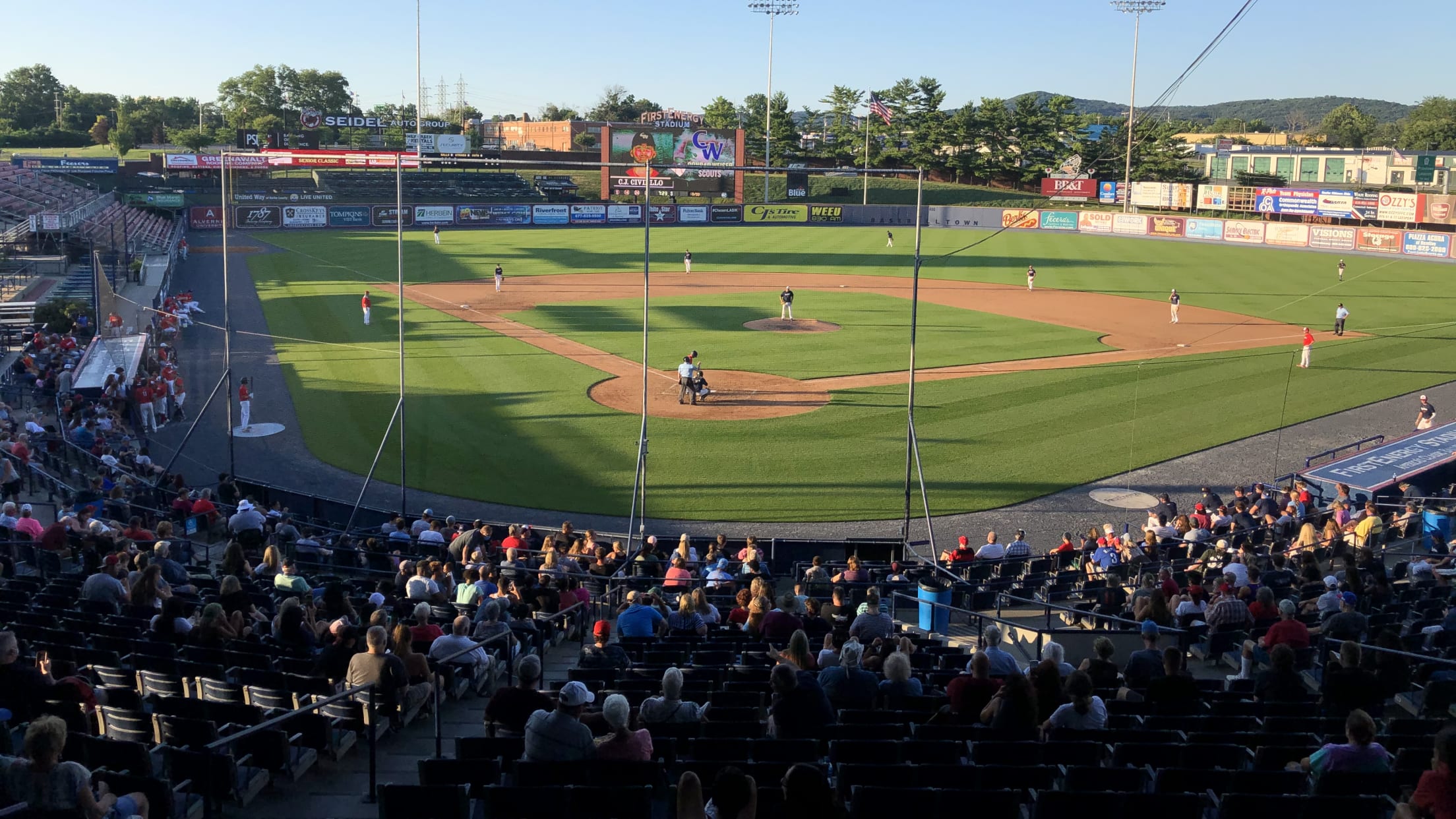 The Rip It Baseballtown Charities Fall Showcase was played at FirstEnergy Stadium from September 26-27. Outstanding athletes from each team were selected. Jake Anzulewicz (Boyertown) Trevor Bilodeau (Wilson 15U) Douglass Clay (Wilson Red) PJ Cunnius (Boyertown) Luke Dibricida (Boyertown East) Nick Fiorini (Berks County Bulls) Ryker Jones (Berks County Bulls)
Safe Trick-OR-Treat & Halloween Movie Night at FirstEnergy Stadium, Presented by T-Mobile
"It's A Great Pumpkin Charlie Brown" movie will air for families on FirstEnergy Vision video board
The Reading Fightin Phils are excited to offer a safe Trick-or-Treat opportunity for the community. On Friday, October 30th, fans can experience a socially safe Halloween at FirstEnergy Stadium filled with lots of fun, candy, and the perfect movie. Limited passes will be available for this event for only $2,
Movie Nights Continue With Sports & Halloween Themes
$2 outdoor movie spectaculars at FirstEnergy Stadium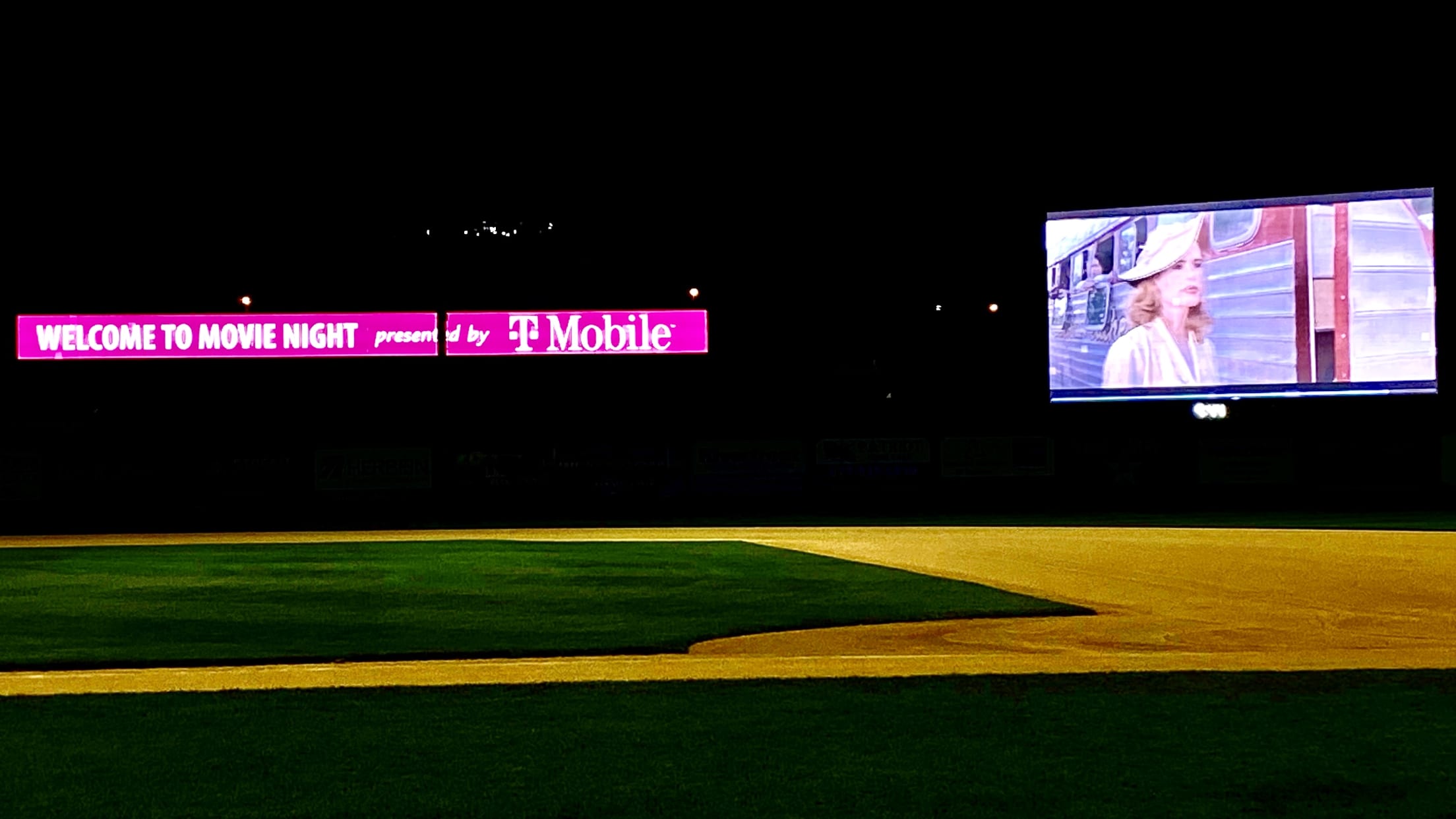 The Reading Fightin Phils are excited to offer more movie nights at the ballpark this fall. Savage Auto Group and T-Mobile have been proud partners of these outdoor community events at FirstEnergy Stadium. All feature films will be shown on the massive 30' x 60' video board. Here are the
Rip It Showcase 13/14U All-Stars Selected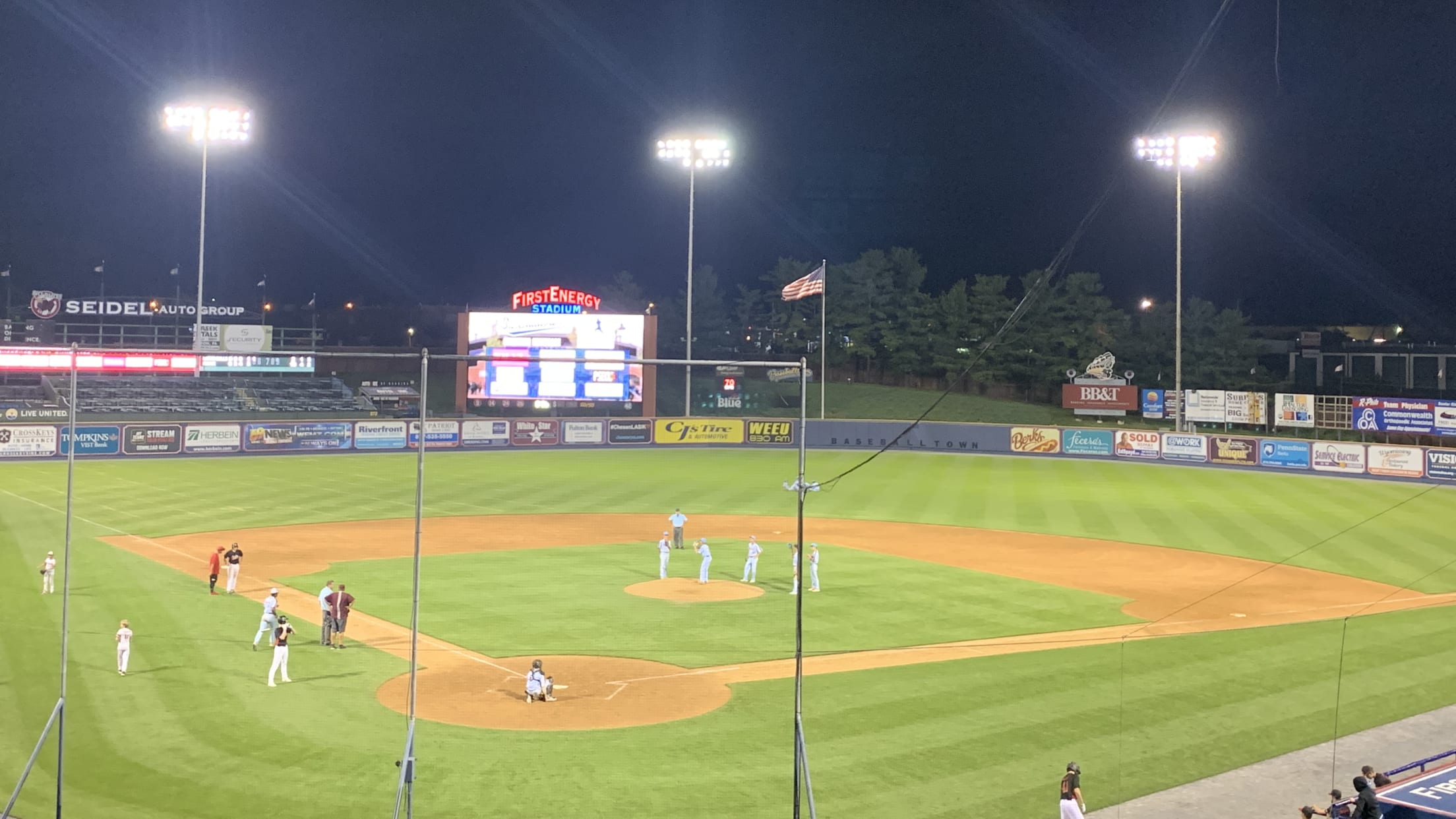 The 13/14U Rip It Baseballtown Charities Fall Showcase was played at FirstEnergy Stadium from September 18-20. Outstanding athletes from each team were selected.
Jake Aftewicz (BUPA Chuff)
Charlie Ainge (Evolution)
Gavin Barker (Berks Bulls 13U)
Wes Beiber (Boyertown)
Cody Benson (BUPA Sheranko)
Ricky Clark
Rip It Clinics Set with Impressive Instructors
Baseball & Softball Clinics For All Ages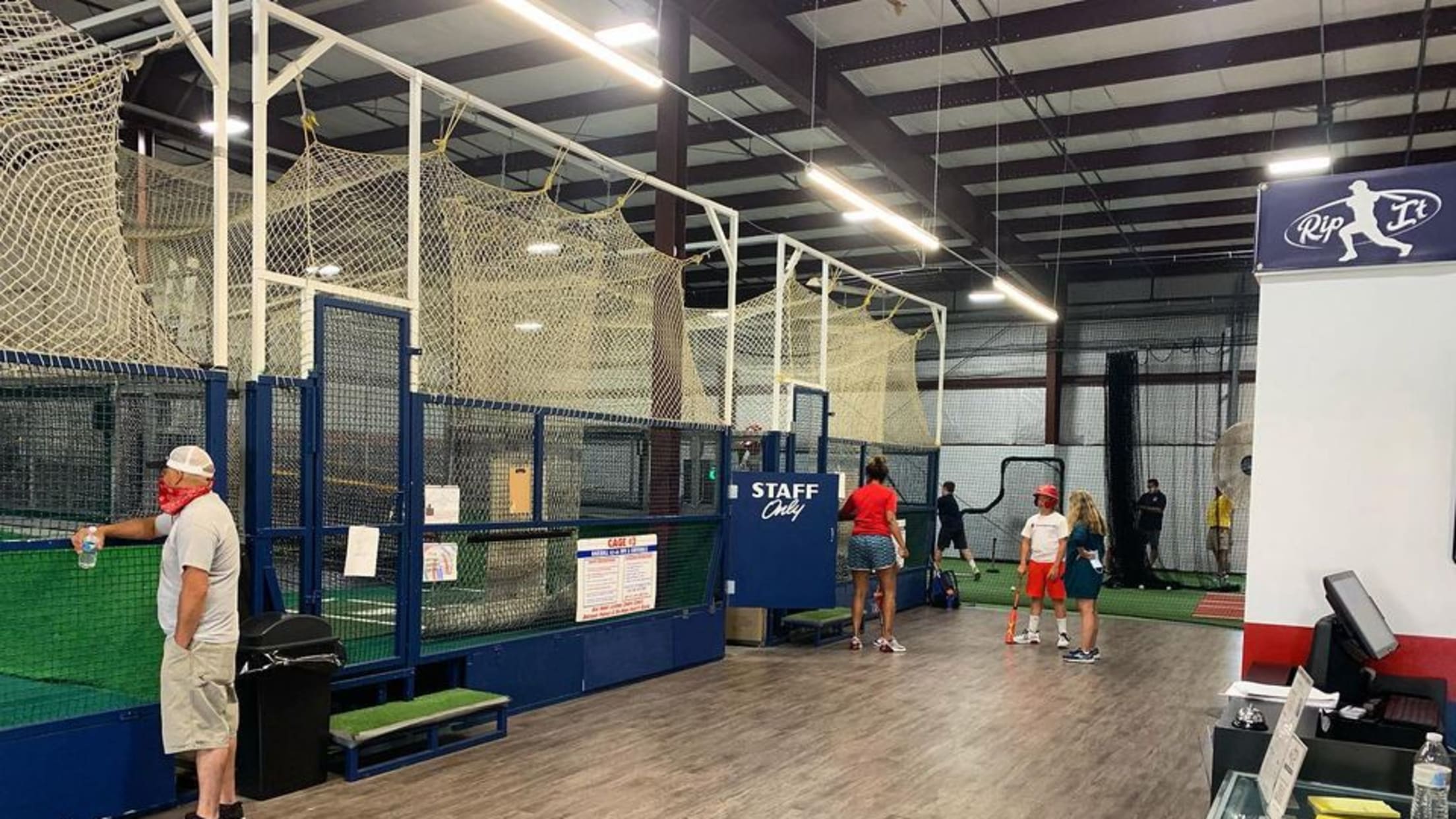 In the next coming weeks, Rip It Baseballtown Charities will be hosting a slew of clinics led by NCAA All-American Bekah Slattery and former Fightin's Greg Edge and Domonic Brown. In addition, private and group lessons are available as well as access to the batting cages and tunnels through ripit.org.
Adonis Medina Lands Final Home Game as Debut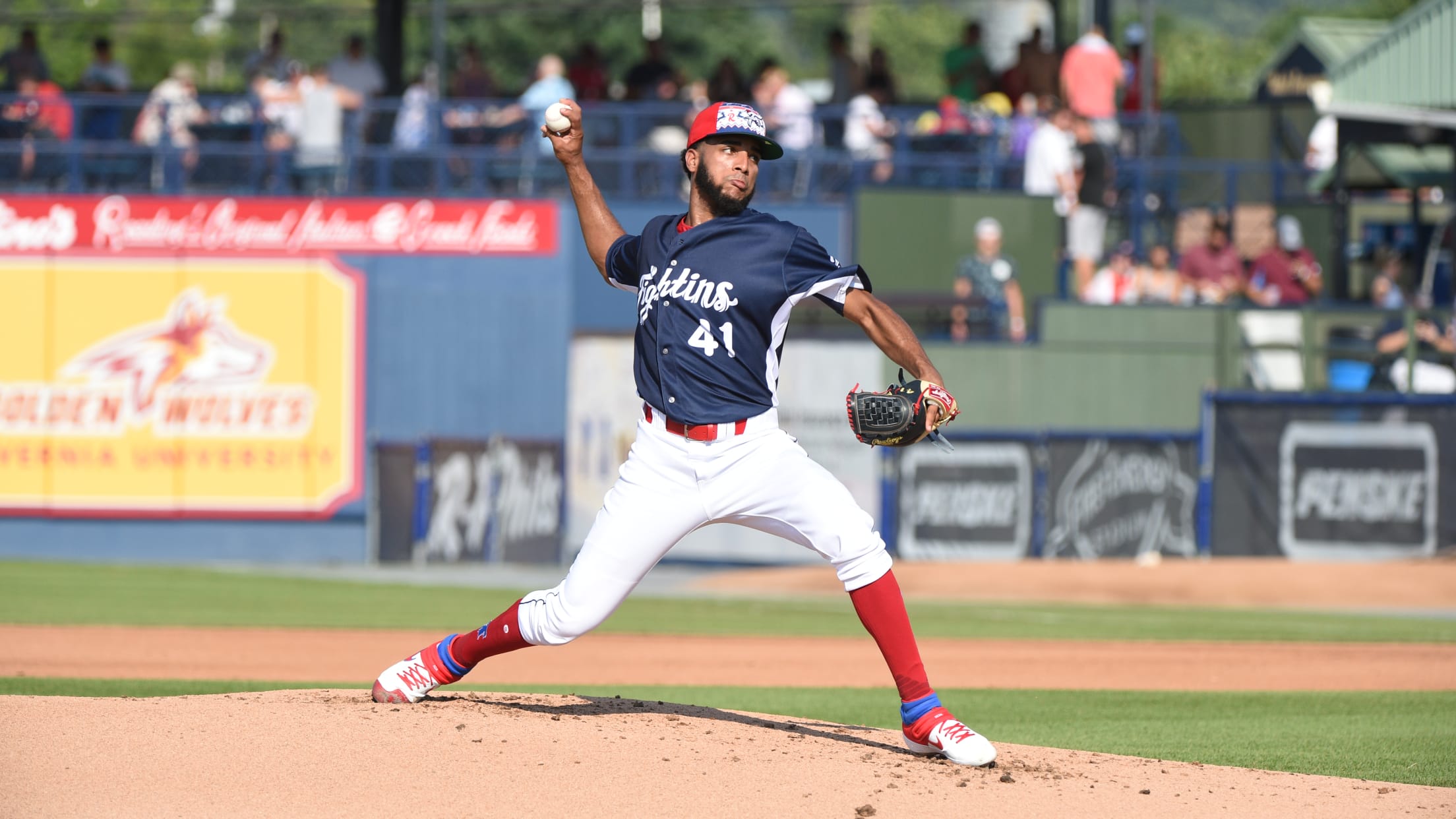 Adonis Medina, 23, has been in the Philadelphia Phillies organization since 2016. Last season he made it as far as the Double-A Reading Fightin Phils, this summer Medina reached the pinnacle. The right-handed started pitched four innings for Philadelphia, giving up three hits and two runs. Medina struck out four.
All-Stars Posted from 18/19U Rip It Showcase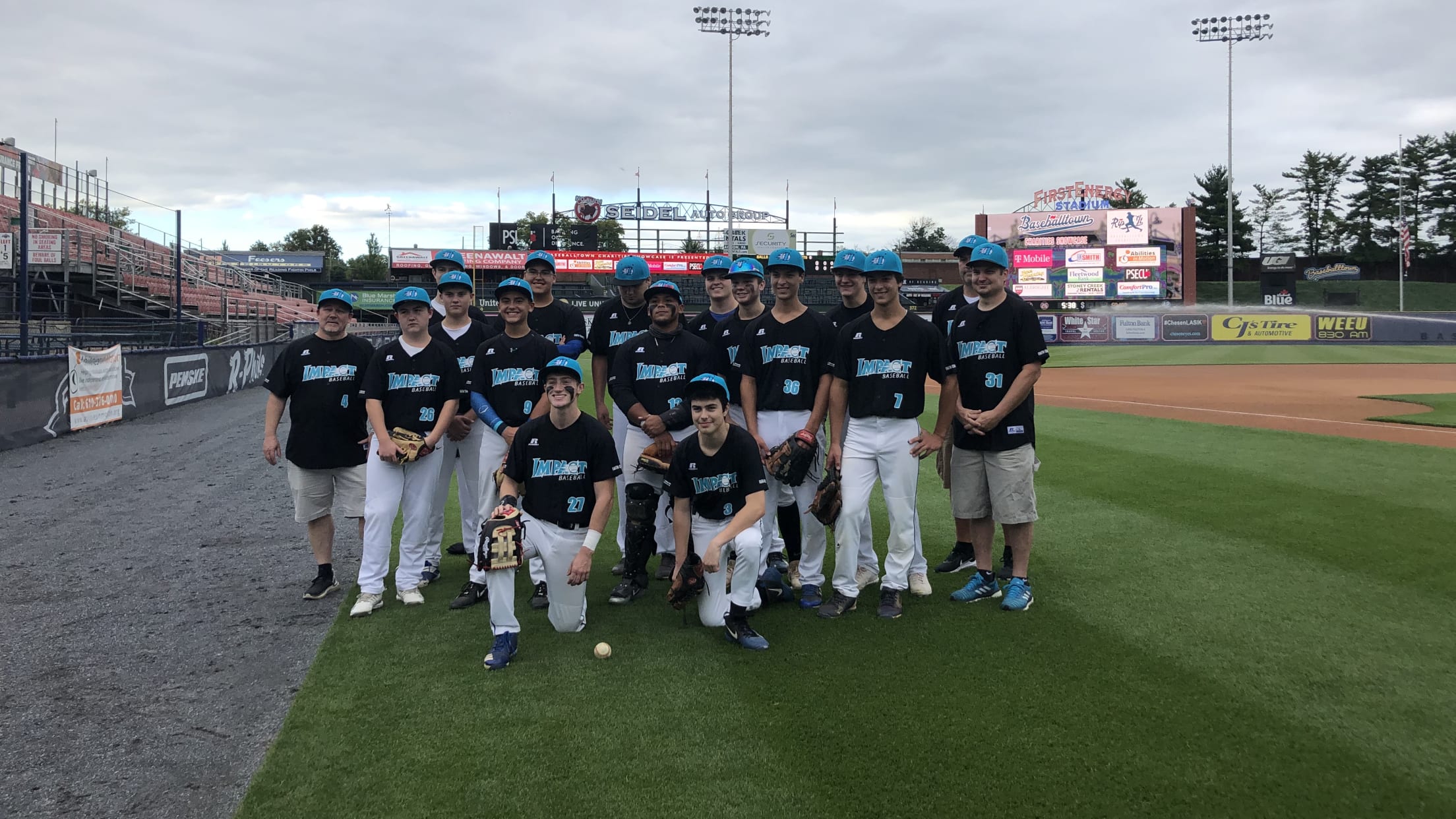 Last weekend the Reading Fightin Phils hosted the Rip It Baseballtown Charities Fall Showcase. Outstanding athletes from each 18/19U team were selected. Congratulations to these All-Star players and to all the teams that participated. Garrett Camelleri (Faith Chapel Impact) Gavin Chillot (BUPA Tellip) Eli Davenport (Faith Chapel Impact) Aidan DeLucy
Catch "Frozen" on Columbus Day Weekend Thanks to Savage Auto Group
$2 outdoor movie event at FirstEnergy Stadium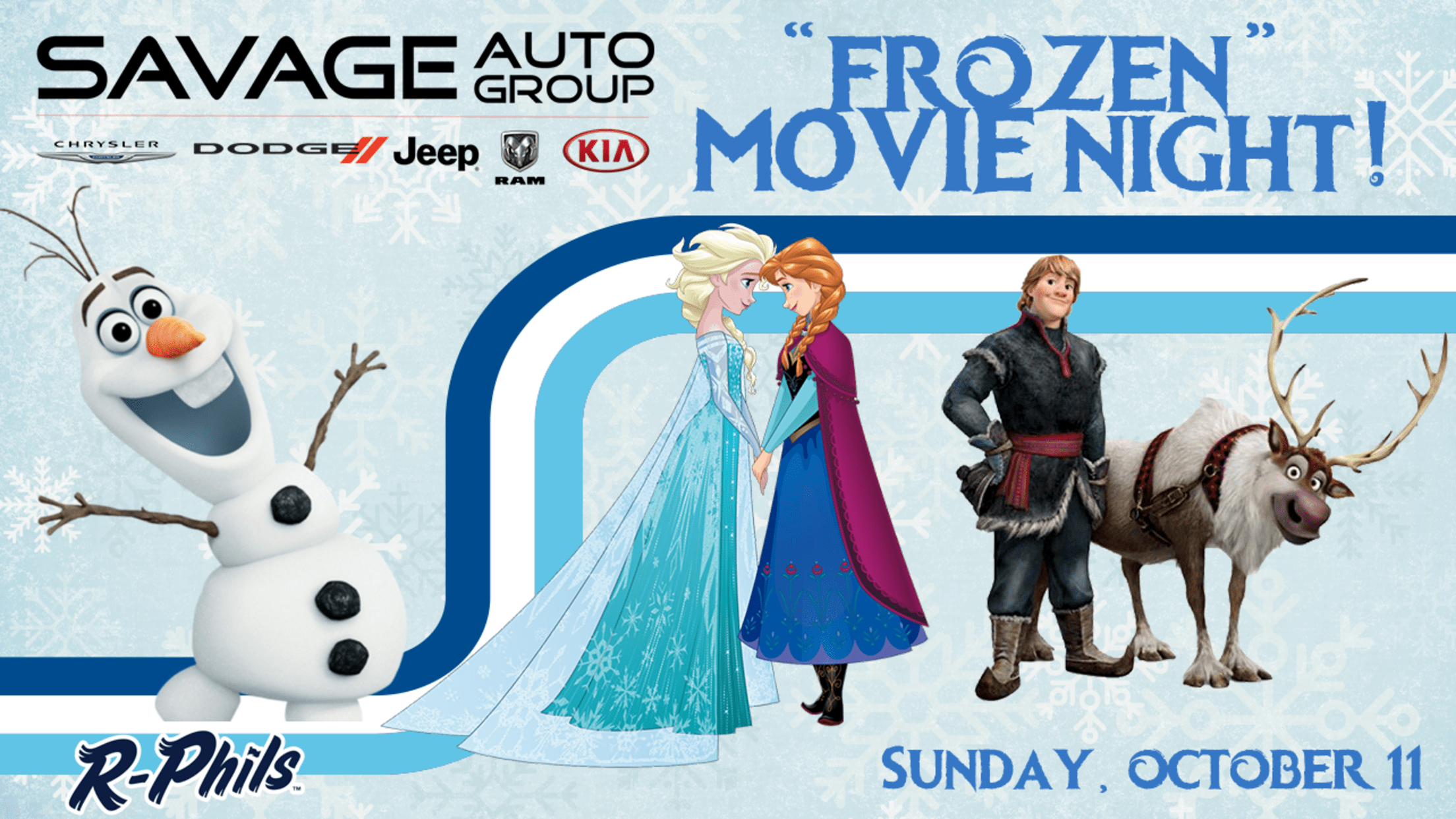 The Reading Fightin Phils are proud to host movie nights at the ballpark this summer! The organization will feature an outdoor theater experience with showings of blockbuster films on the massive 30' x 60' video board. On Sunday, October 11, the Fightin's will feature Frozen (PG). "Frozen is the story
Moniak Joins Phils During Home Stretch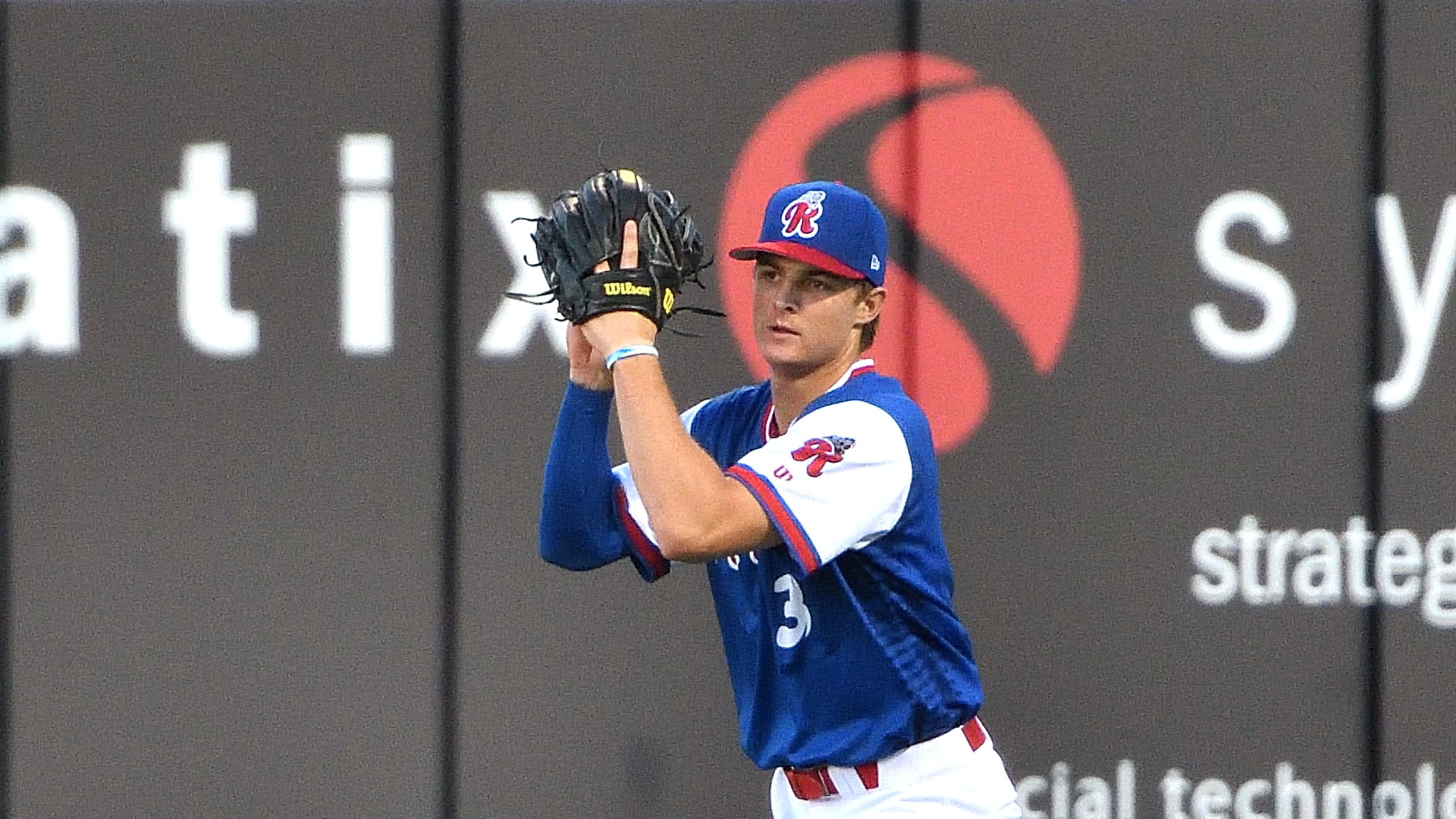 On Wednesday, September 16, Mickey Moniak received his big league call up. Recently Philadelphia has made a lot of player moves as they look towards the postseason. The team currently sits at 24-24 as the 60-game season winds down. The Phillies have turned to top prospects this summer to battle
15/16U All-Stars Selected from Impressive Weekend Showcase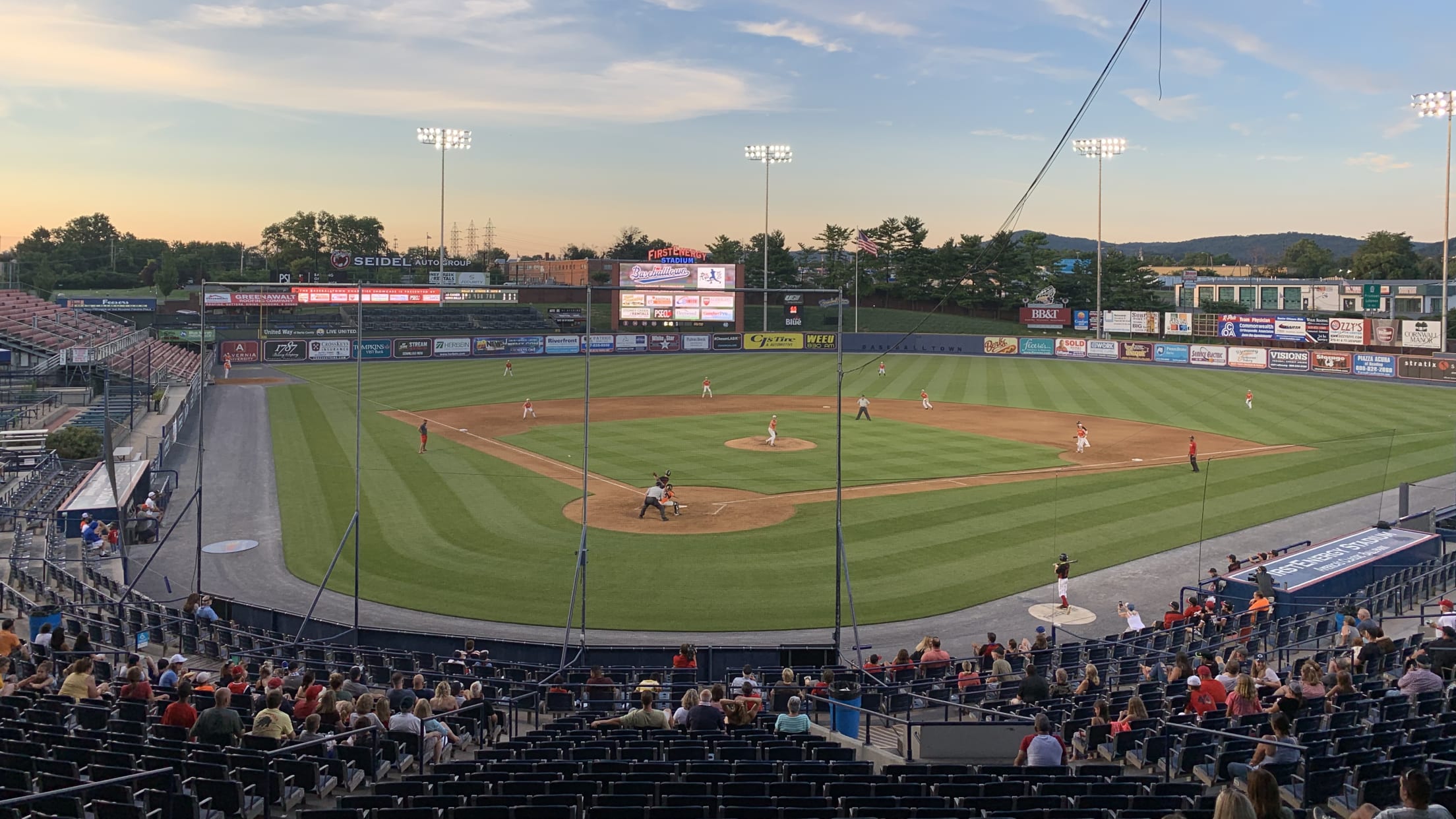 The Rip It Baseballtown Charities 15/16U Showcase was played at FirstEnergy Stadium from September 11-13. Standout players were selected to the All-Showcase Team as All-Stars! Congratulations to these All-Star players and to all the teams that participated. Christopher Avram (Berks Bulls) Mathew Gonglik (Rake Reapers) Aaron Heller (Rake Reapers) Aiden
Marchan Steps Up In Wake of Realmuto Injury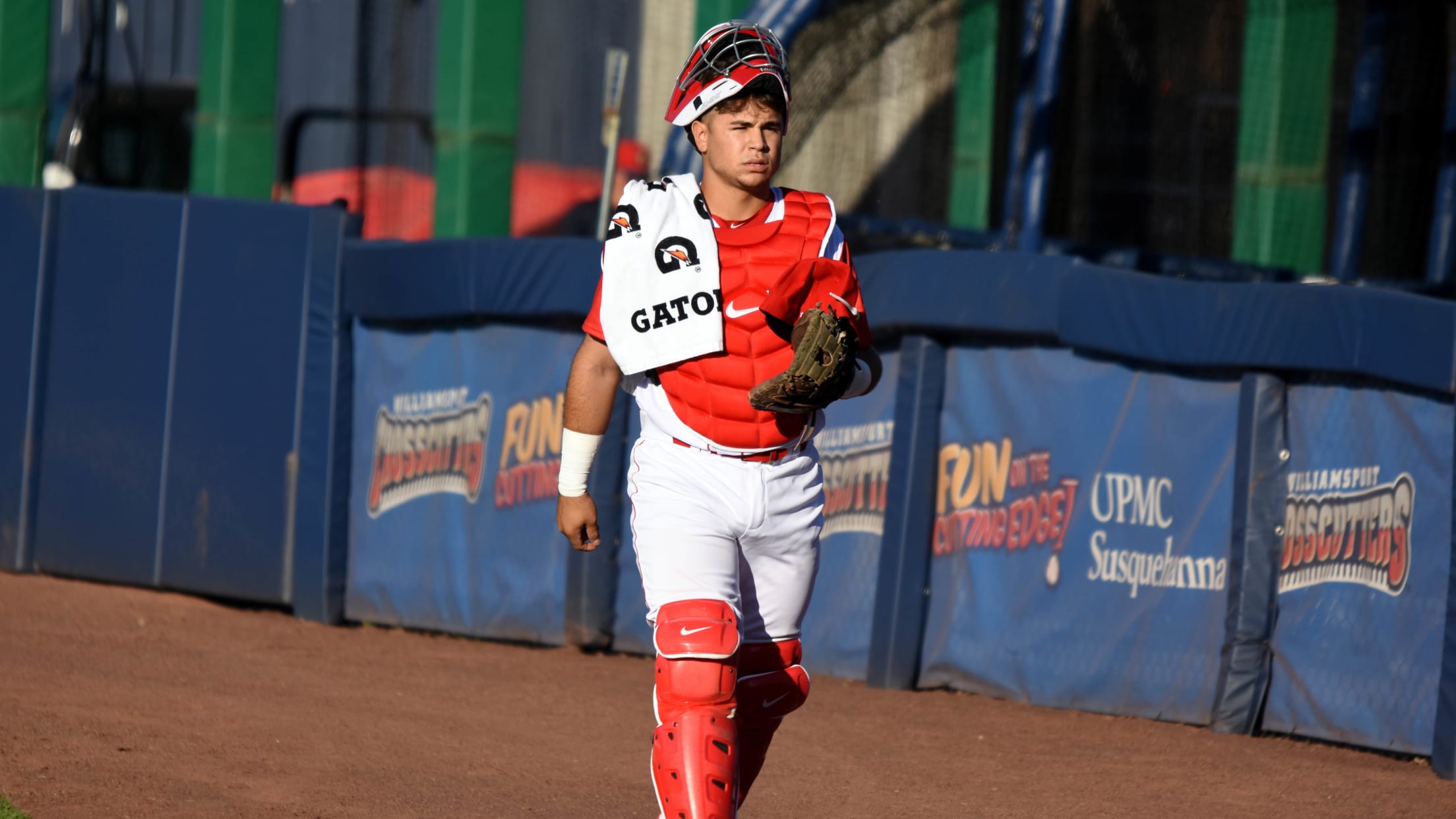 If you watched the Philadelphia Phillies game last night and wondered where catcher Rafael Marchan came from - it was single-A ball. In his three years in minor league baseball, he hadn't yet made a stop in Reading. But due to the enlarged Major League Rosters and a spew of
Phils Riding High as Season Hits Home Stretch, Top Prospects Deliver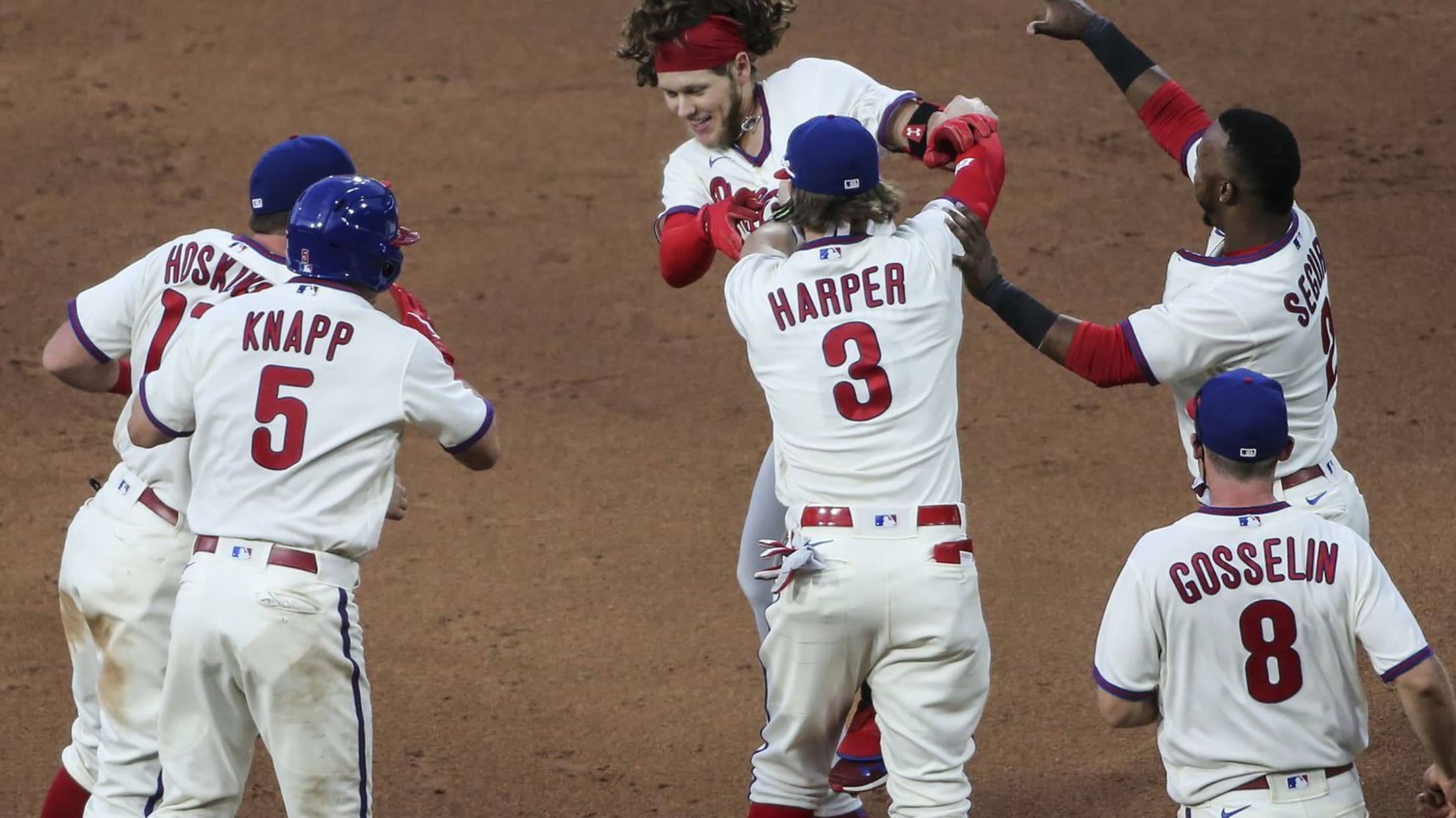 As the 2020 season winds its way down, the Philadelphia Phillies have taken it up a notch. Winning seven of their last ten games, the team has set itself up for success with the final 21 games on the line. This summer the Phillies have introduced numerous top prospects into