Reading Baseball Legend Cooter Jones Passes Away
R-Phils to help pay respects with Celebration of Life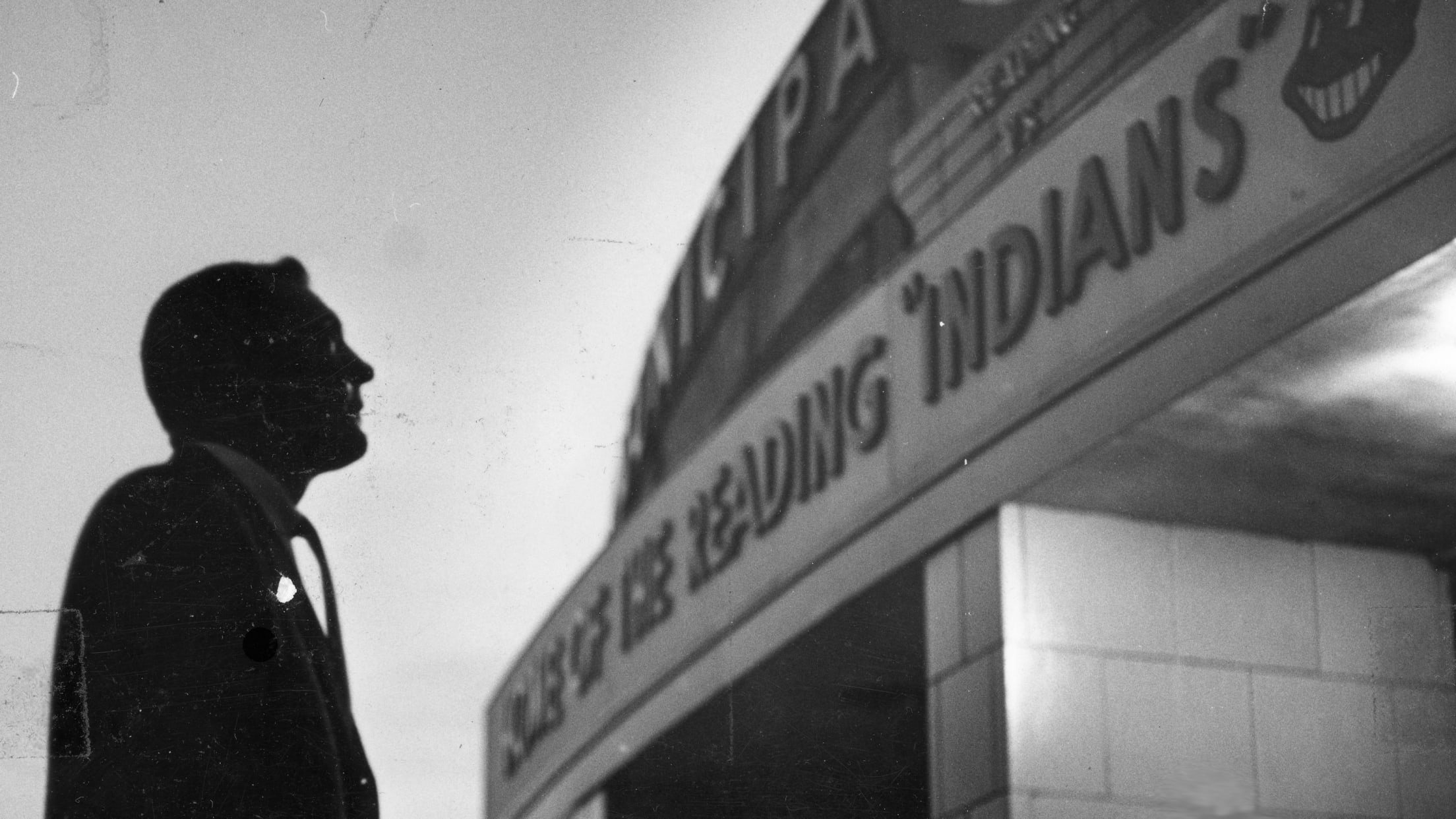 Paul "Cooter" Jones spent his entire life deeply entrenched in the sport of baseball. He made an incredible impact on the game both in the youth and professional divisions. But no place was touched more than Reading, Pennsylvania. Cooter played professional baseball in Reading throughout the 1950's when the team
Fightins Job Opportunities!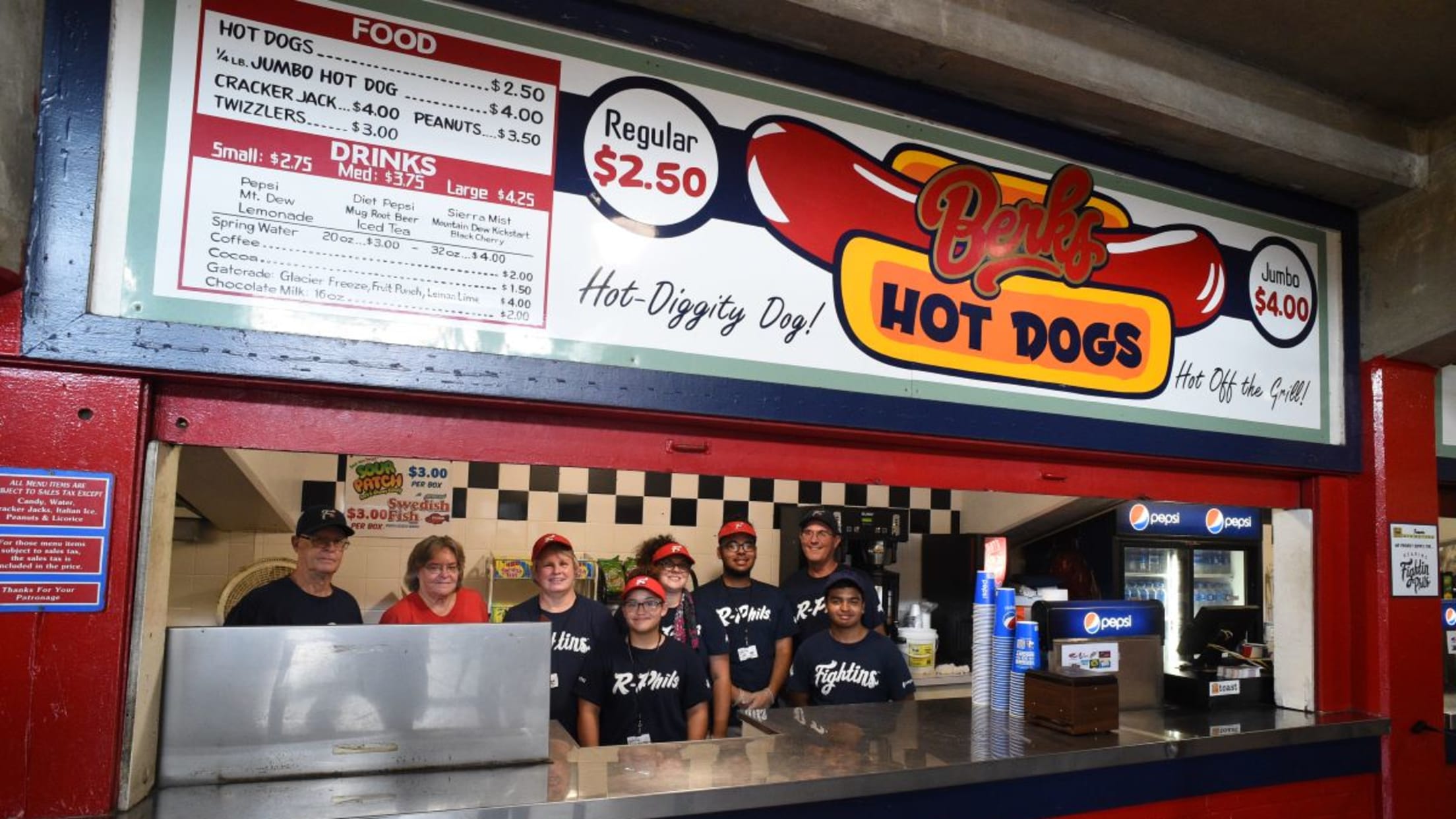 Click here to learn more!
Little League Field Renovation Thanks to Savage Auto Group
Field overhaul project to support Baseballtown initiatives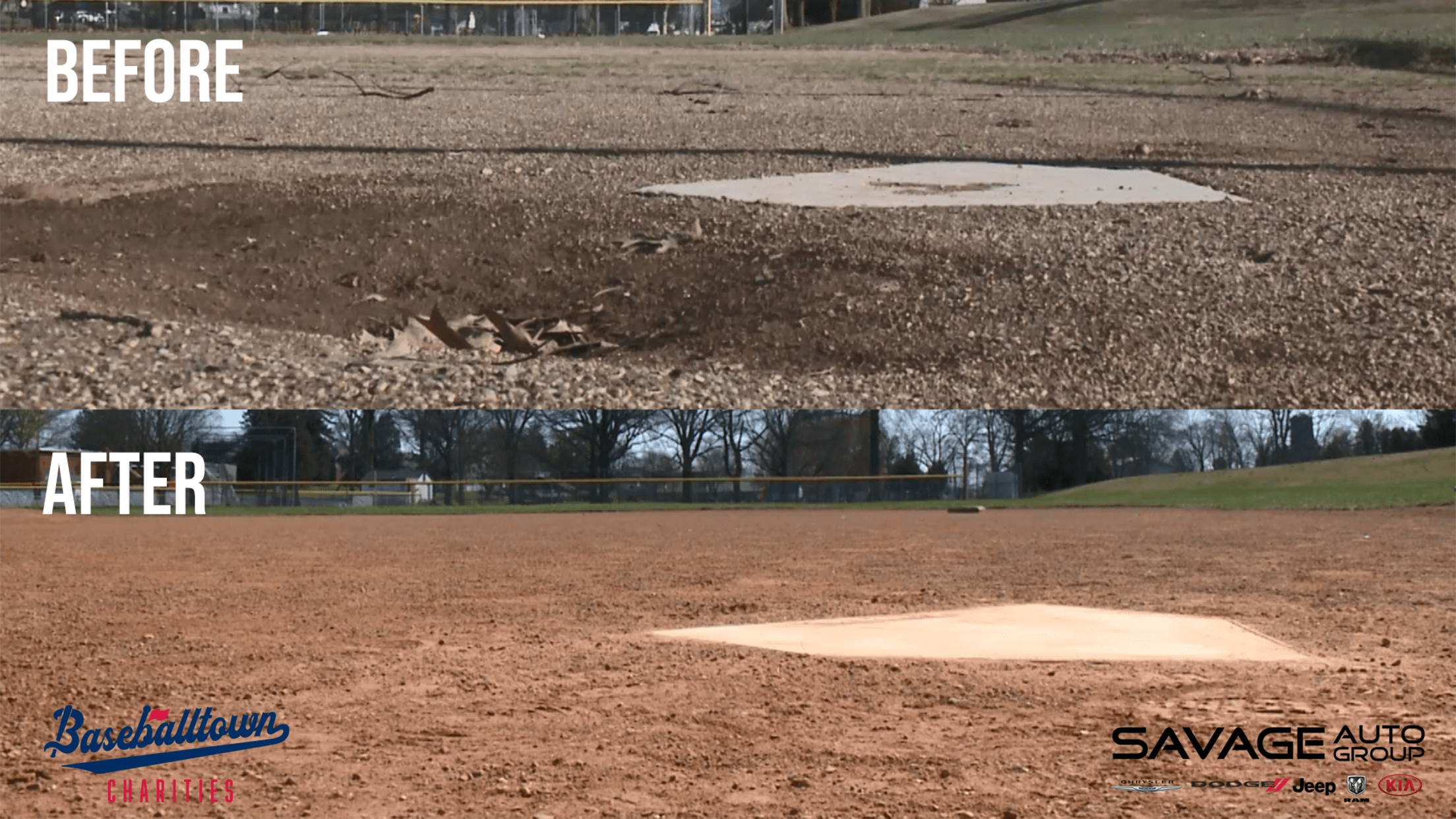 On Tuesday, March 27th Savage Auto Group broke ground on an exciting project. Through Baseballtown Charities and the help of two experienced athletic field experts, the organization funded the renovation of two Little League fields in the Liberty Complex. This offseason makeover will allow for better playability, a professional setup,
Savage Auto Group To Host Reading High School Basketball Celebration at FirstEnergy Stadium
Celebratory Event Scheduled to Honor Championship Team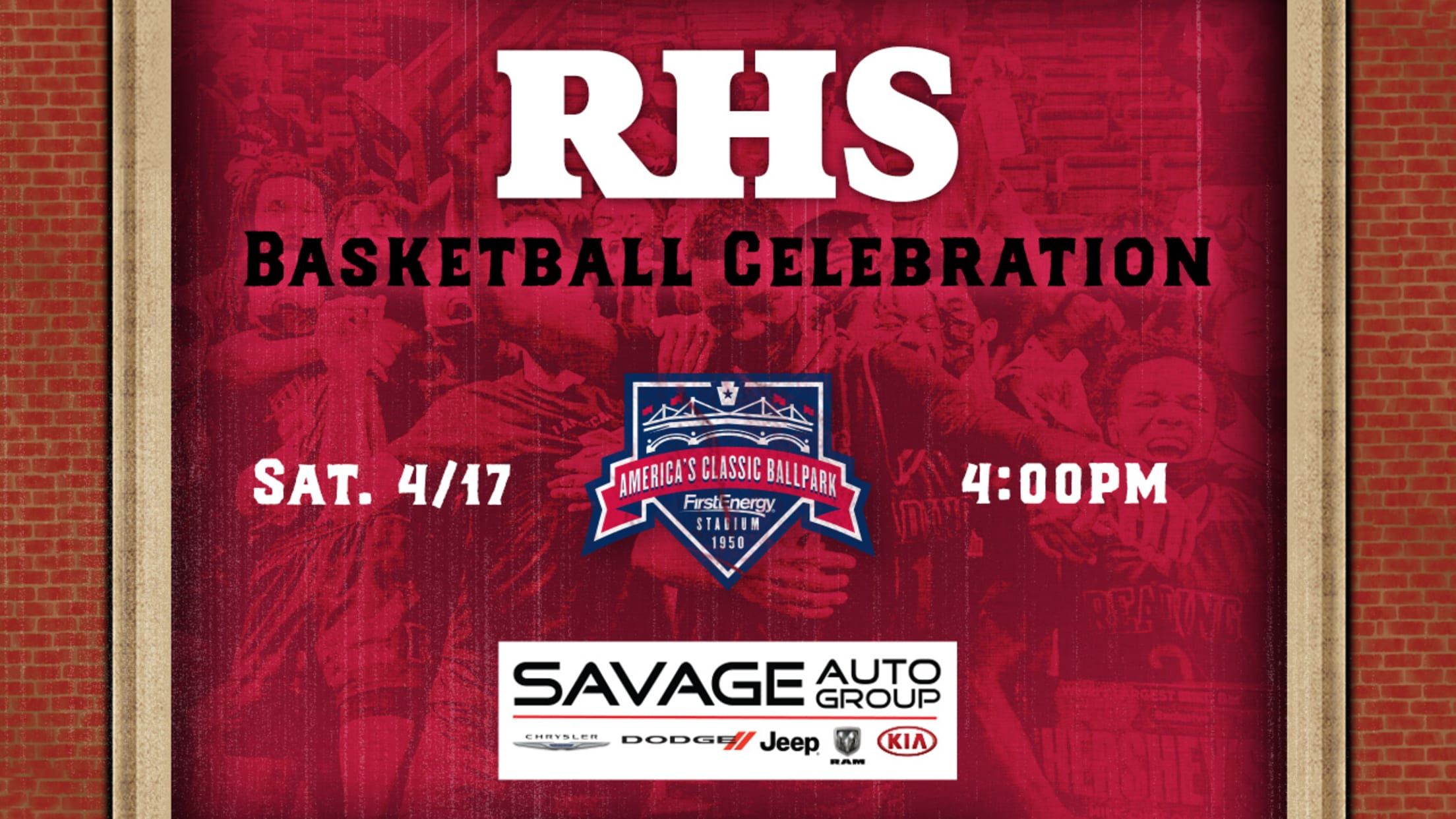 Savage Auto Group, Reading Fightin Phils and Reading School District are excited to celebrate the 6A Pennsylvania State Championship Reading High School Basketball Team. This FREE ticketed event will be held at FirstEnergy stadium on Saturday, April 17th beginning at 4pm. We encourage fans to come commemorate this special moment
2021 Fightins Field Staff Announced
Philadelphia tabs Williams as Manager once again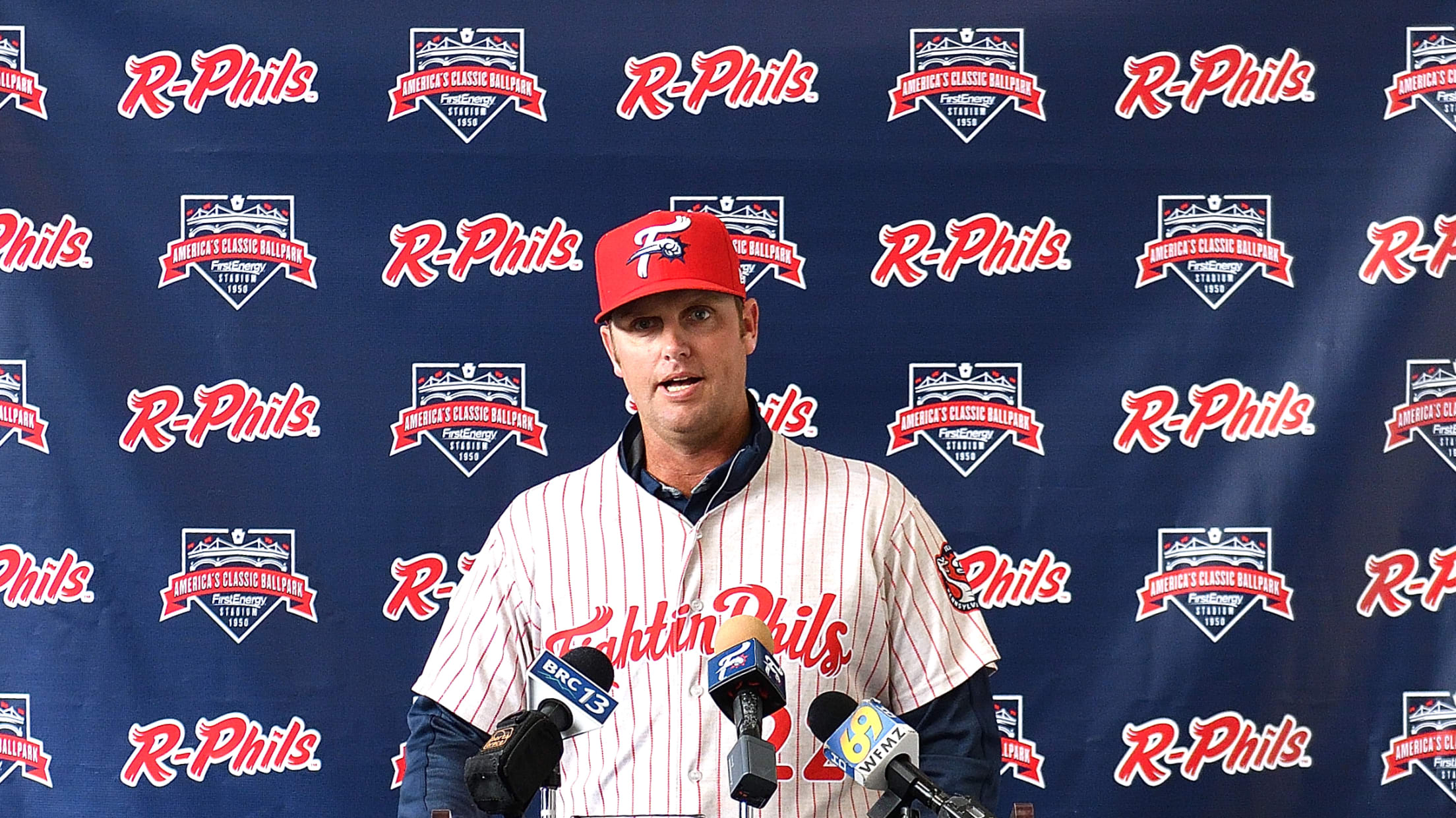 (Reading, PA) – The Philadelphia Phillies have announced their 2021 Minor League coaching staff for the upcoming season. Shawn Williams is back as the skipper in Reading after leading the squad to the playoffs in 2019. Brad Bergesen is set to make his debut with the Fightins after being slated
Fightins Announce Game Times for the Full Season!
Baseballtown releases first pitch times at FirstEnergy Stadium
The Reading Fightin Phils are pleased to publicize their home game times. The organization is excited to welcome back fans to FirstEnergy Stadium for Phillies Double-A professional baseball. The R-Phils 2021 season is presented by Pepsi! CLICK HERE FOR THE 2021 SCHEDULE! The R-Phils will open up the season at
Easter Festival Planned for FirstEnergy Stadium
On-field Egg Hunt for kids of all ages!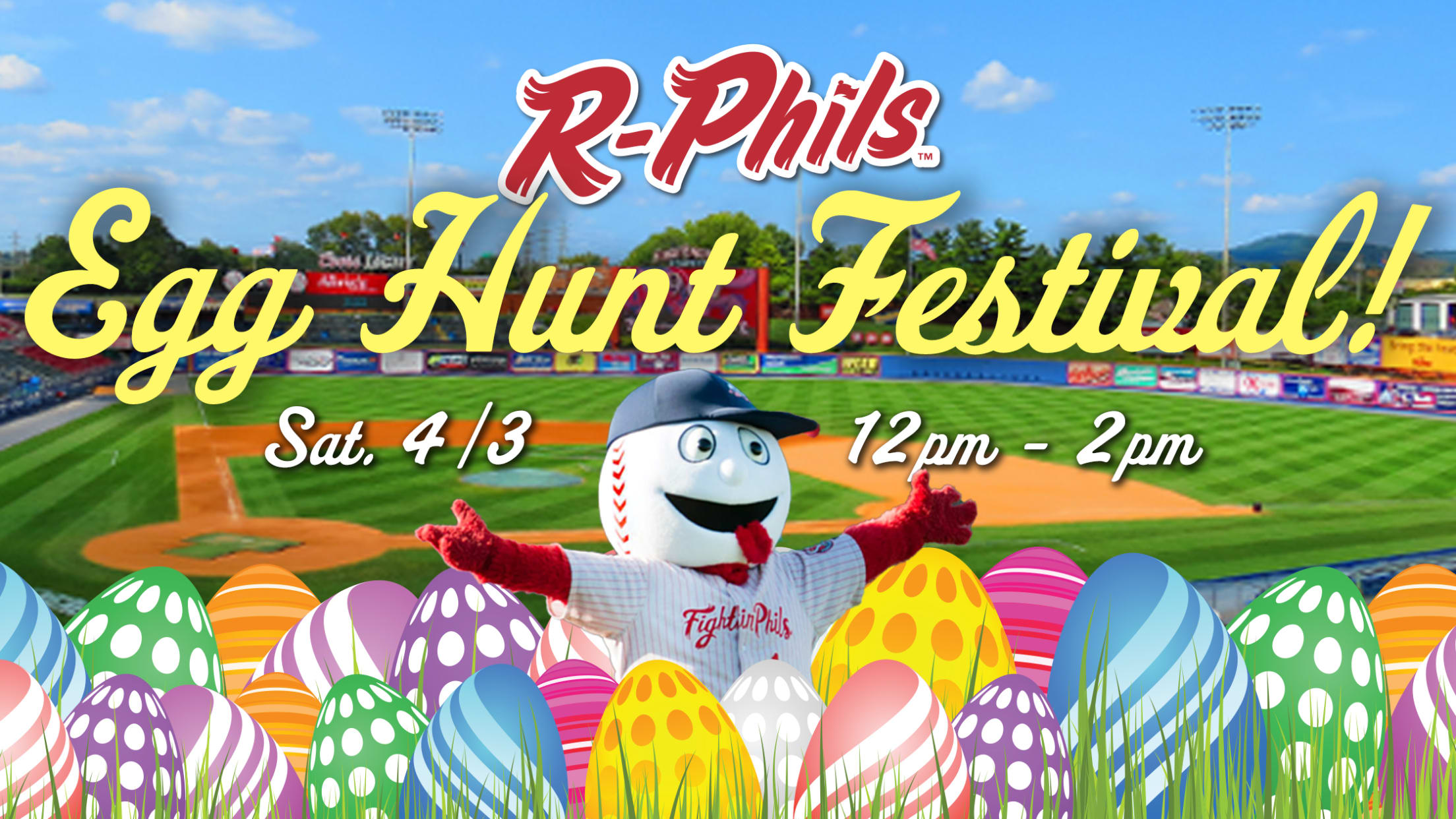 The Reading Fightin Phils are pleased to present a fun, outdoor event for the Easter holiday. On Saturday, April 3 from 12:00pm – 2:00pm, FirstEnergy Stadium will host an Easter Festival for families to celebrate with a portion of the proceeds benefitting Baseballtown Charities. REGISTER HERE! The event will include
Berks Legend, Doc Flannery, Lived Vibrant Life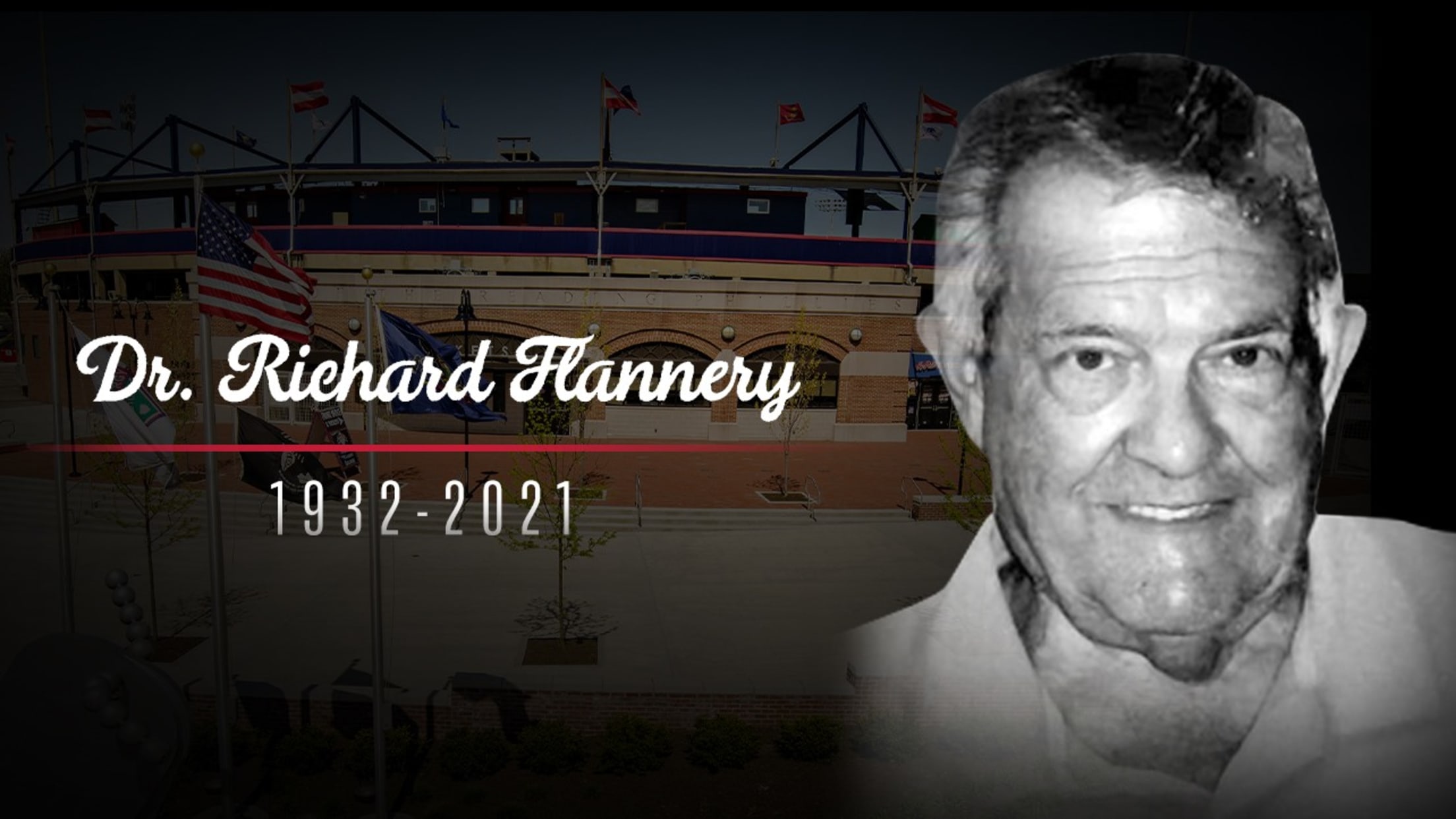 Dr. Richard Flannery passed away at age 88 after a brave battle against cancer on March 7th, 2021. He lived a full, spirited life and was a true community advocate, educator, and coach. In 2013, Flannery was crowned the King of Baseballtown by the Reading Fightin Phils and Baseballtown Charities.
Game Times Established for May at FirstEnergy Stadium
Baseballtown releases start times for the first month of the season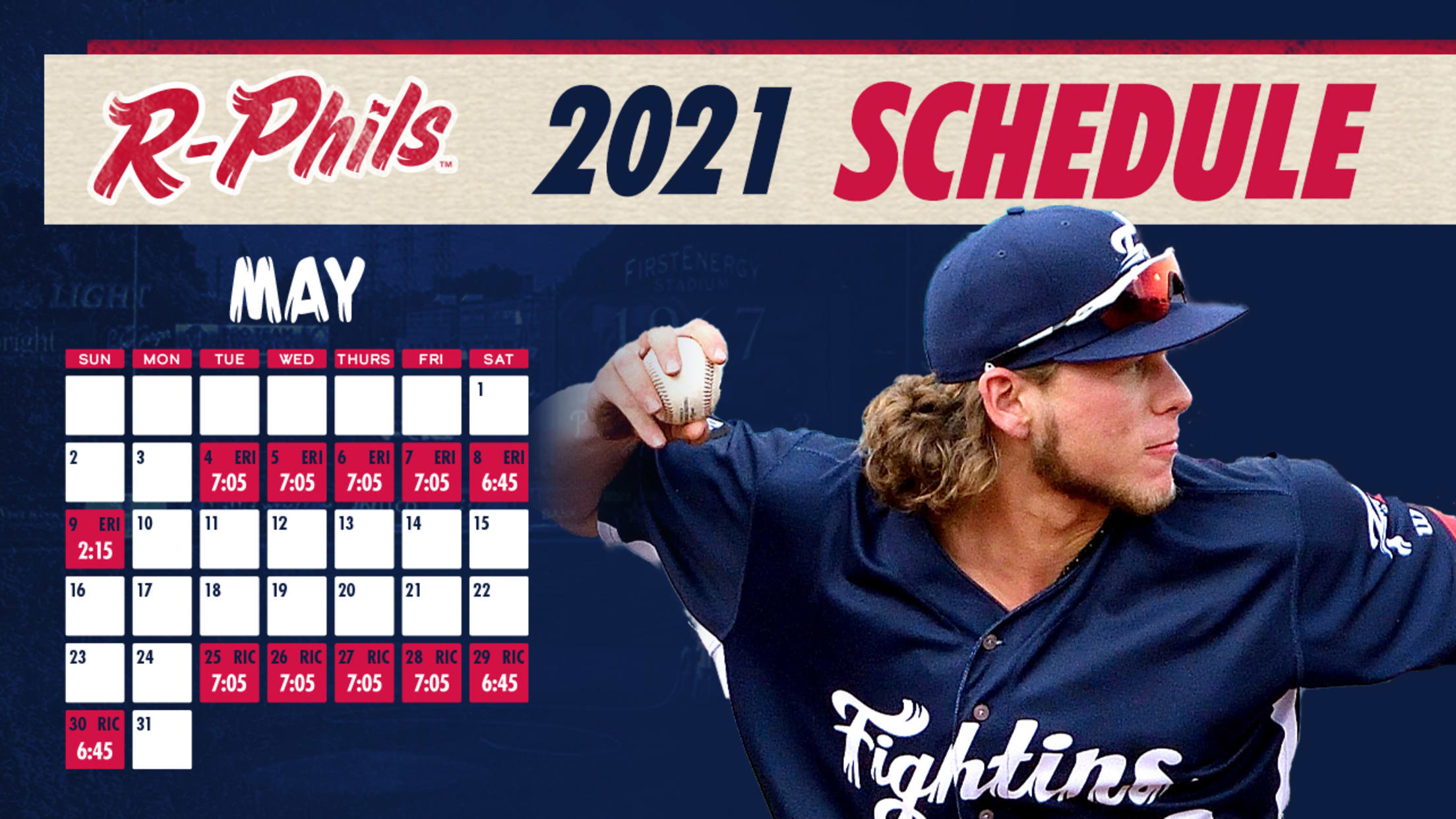 The Reading Fightin Phils can't wait for fans to join us for Phillies Double-A baseball at America's Classic Ballpark, FirstEnergy Stadium, this summer. The R-Phils have established home game times for May of 2021.
CLICK HERE FOR THE 2021 SCHEDULE! The R-Phils will open up the season at home
R-Phils Hospitality Areas Now On Sale
Limited group areas available for 12 home games in May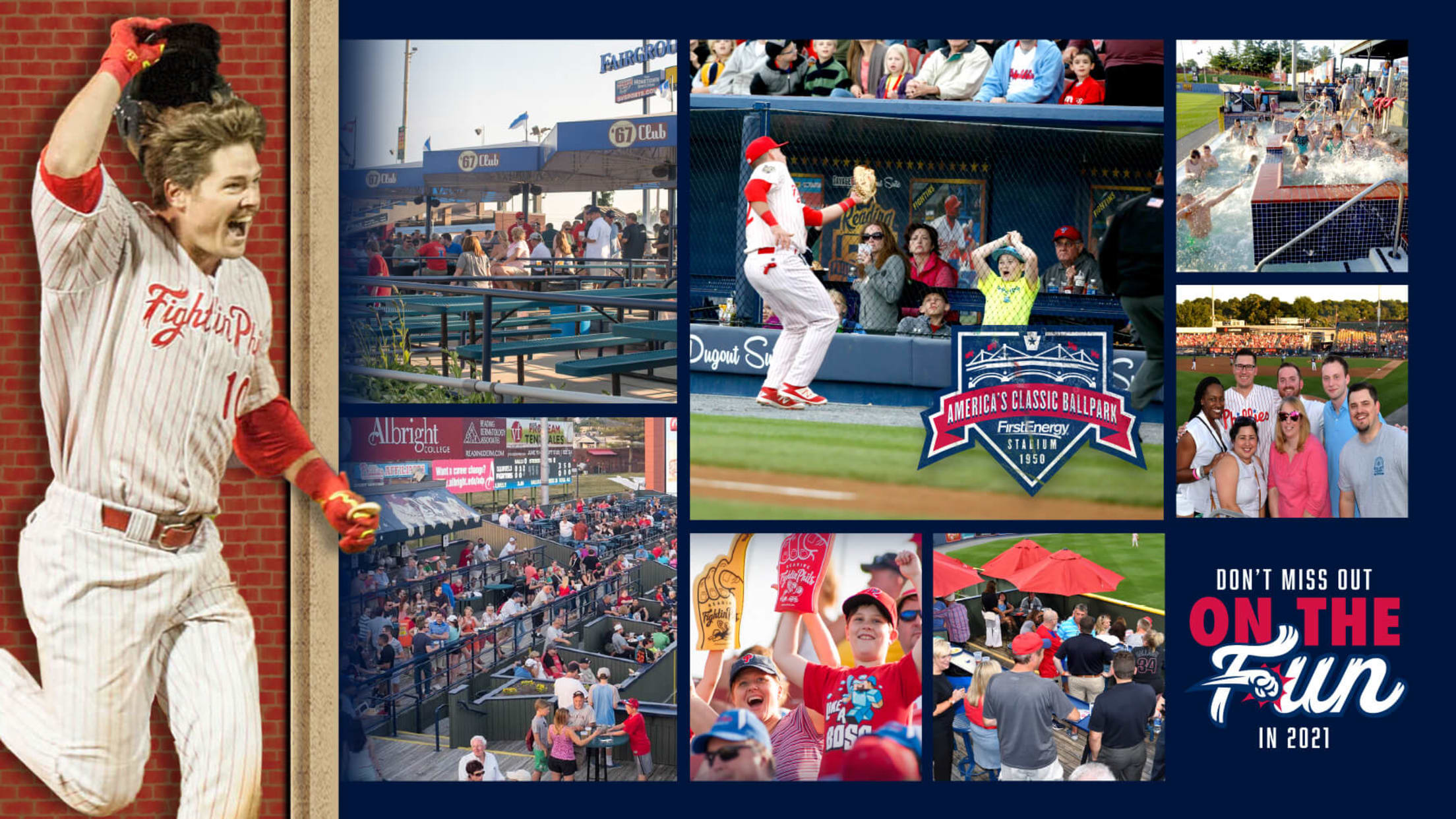 This summer professional baseball returns to Reading! The Reading Fightin Phils encourage fans to bring their group outings to FirstEnergy Stadium. America's Classic Ballpark has numerous spacious sections all over the stadium to accommodate many different sized groups. Currently seven group buffet areas are being offered for each of the
R-Phils Publish 2021 Schedule!
Baseball returns to FirstEnergy Stadium on May 4th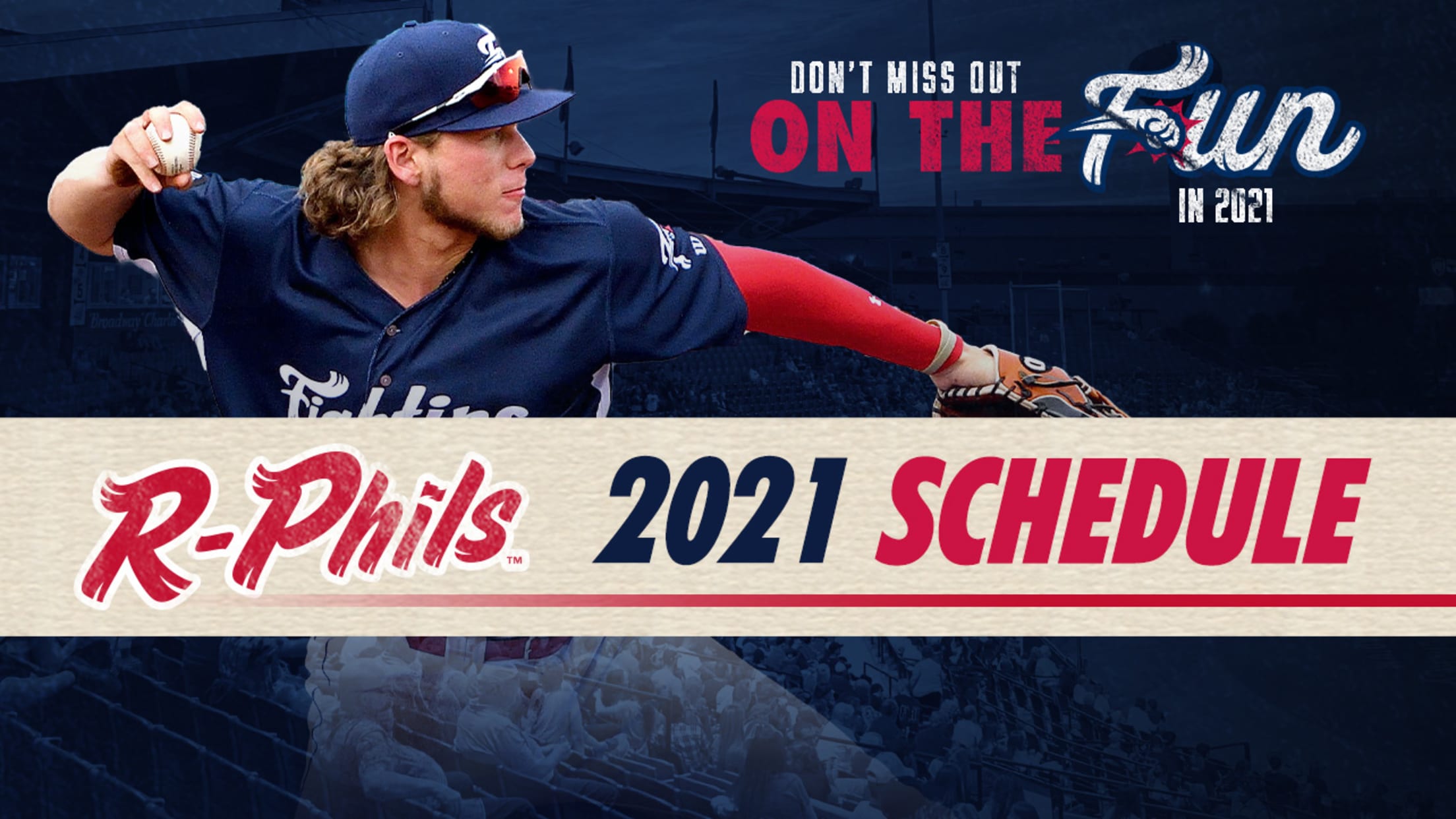 This summer professional baseball returns to Reading! MLB has presented the Double-A Reading Fightin Phils with a schedule for the 2021 season. Fans will be welcomed back into America's Classic Ballpark! CLICK HERE FOR THE 2021 SCHEDULE! The R-Phils will open up the season at home on May 4th against
R-Phils Open Internship Program for 2021
Seek Enthusiastic and Hard-Working Interns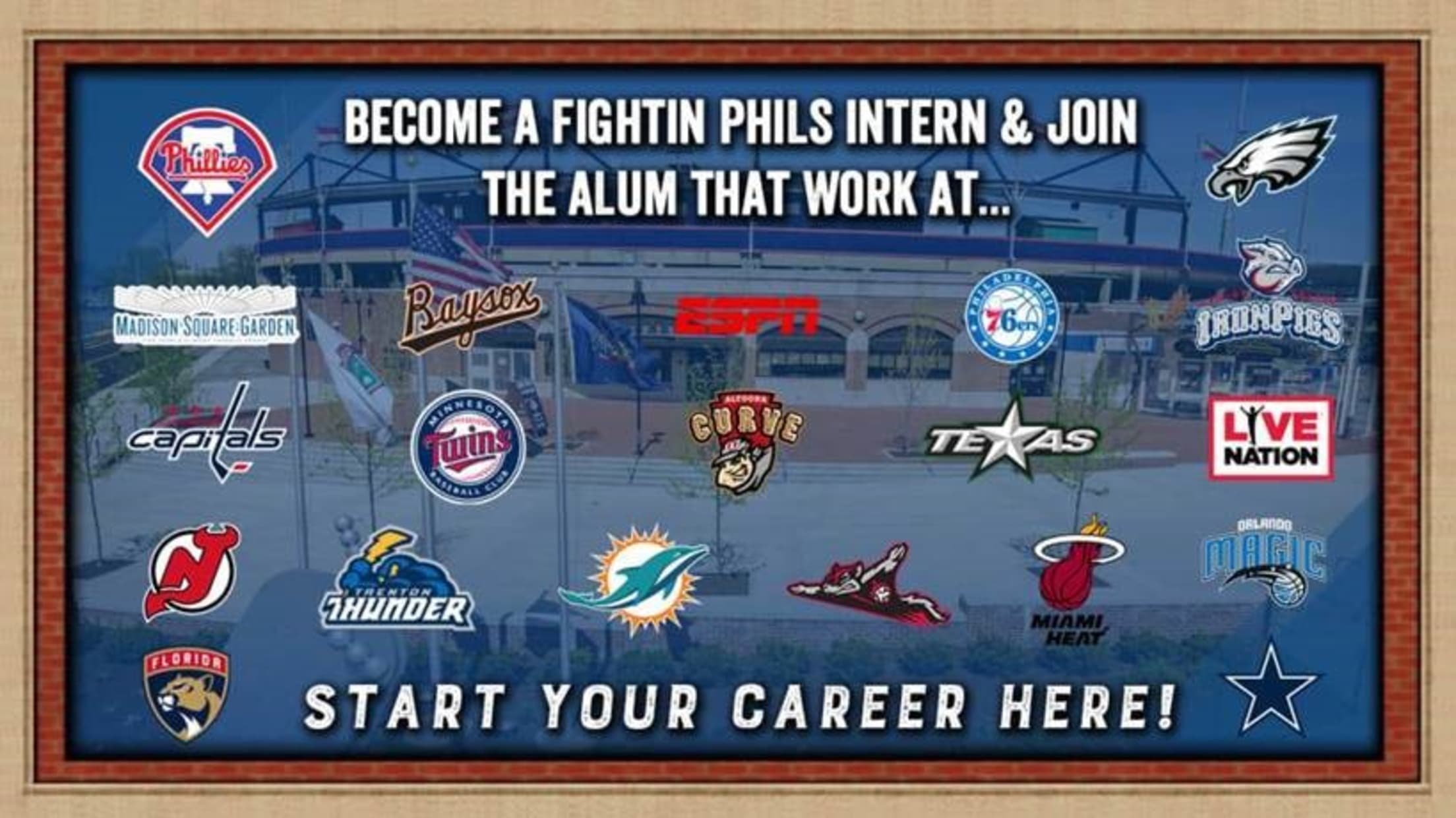 The Reading Fightin Phils, Class AA affiliate of the Philadelphia Phillies, are seeking hard working, goal-oriented and attention to detail individuals for the 2021 internship program. The internship requires a great amount of dedication throughout the baseball season. The Reading Fightin Phils Internship program will provide a great opportunity for
Gift an R-Phils Valentine's Day Package from Screwball!
Send a unique Fightins gift to a loved one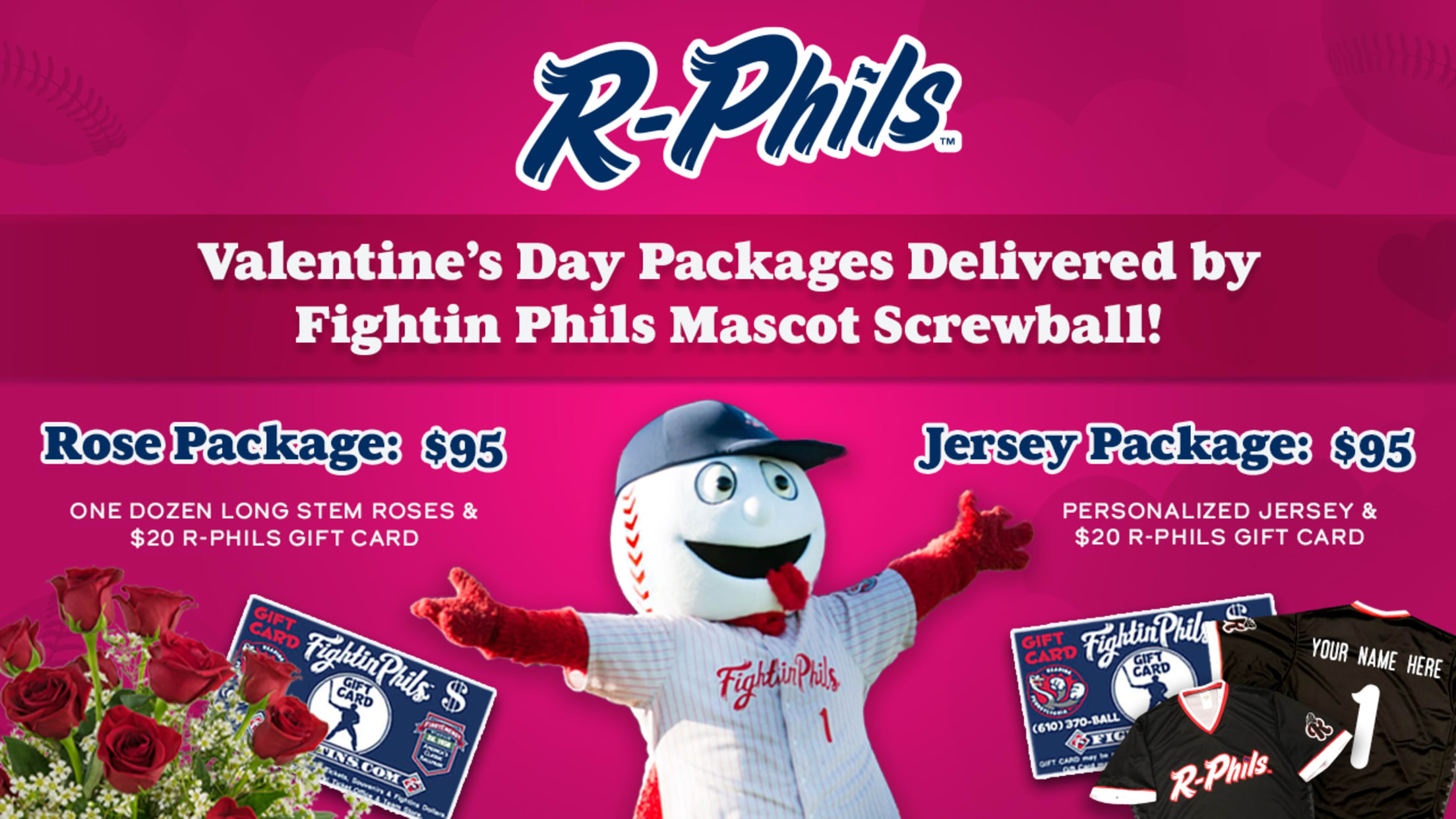 (READING) - This year the Reading Fightin Phils are delivering Valentine's Day gifts for our fans! Screwball will deliver roses or jerseys to your special loved one just in time for Valentine's Day! Whether it is for a sweetheart or for your child, each package will serve as a great
Phils Land Two on Top 100 Prospects List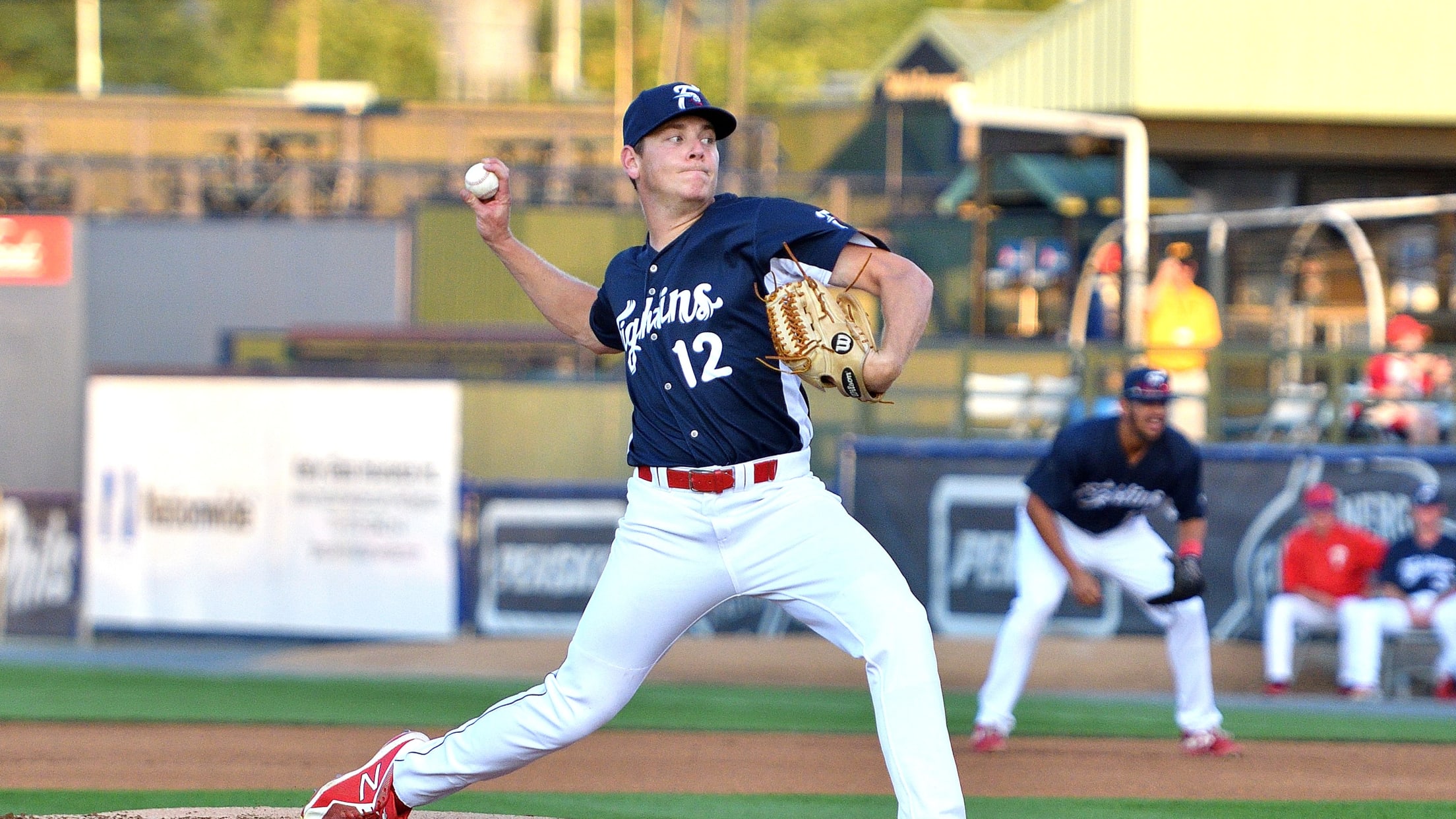 Before each season MLB Pipeline ranks all prospects who are coming up through their respective farm systems. The Philadelphia Phillies have two notable players who landed in the top 100 of all up-and-comers. Spencer Howard ranked number 42 and Mick Abel was placed at 76. A second round pick in
Baseballtown Charities Phillies Winter Tour Series
Event with Phillies Players and Coaches will begin on Feb. 4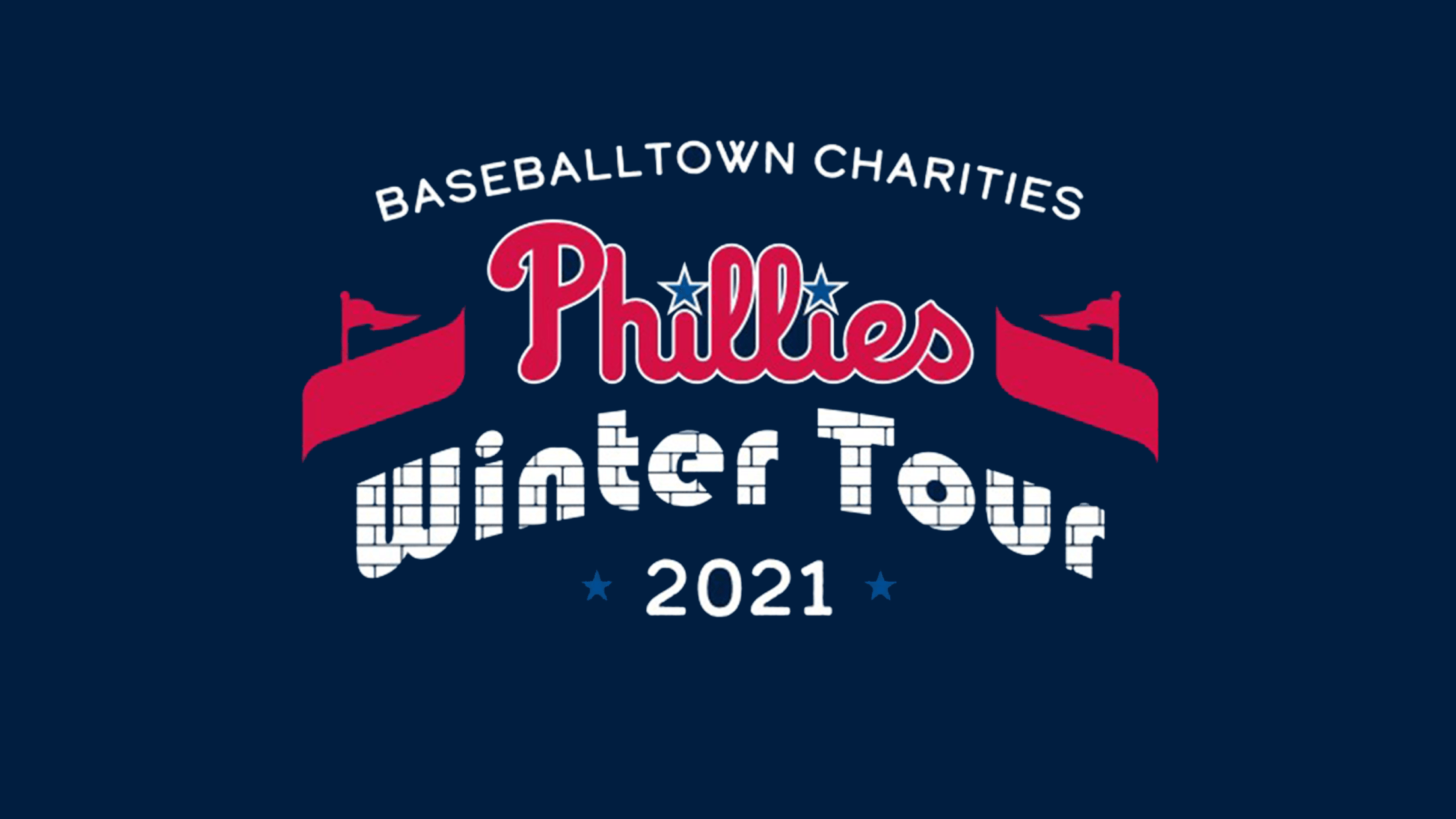 The Reading Fightin Phils are pleased to announce the 2021 Phillies Winter Tour presented by Leibensperger Homes, Inc. The tour is six nights long and showcases never before seen interviews with players and coaches. It also includes a unique online auction with novelty R-Phils and Phillies items. All proceeds benefit
Keeping Up With the Prospects: Winter Leagues
Philadelphia hopefuls head abroad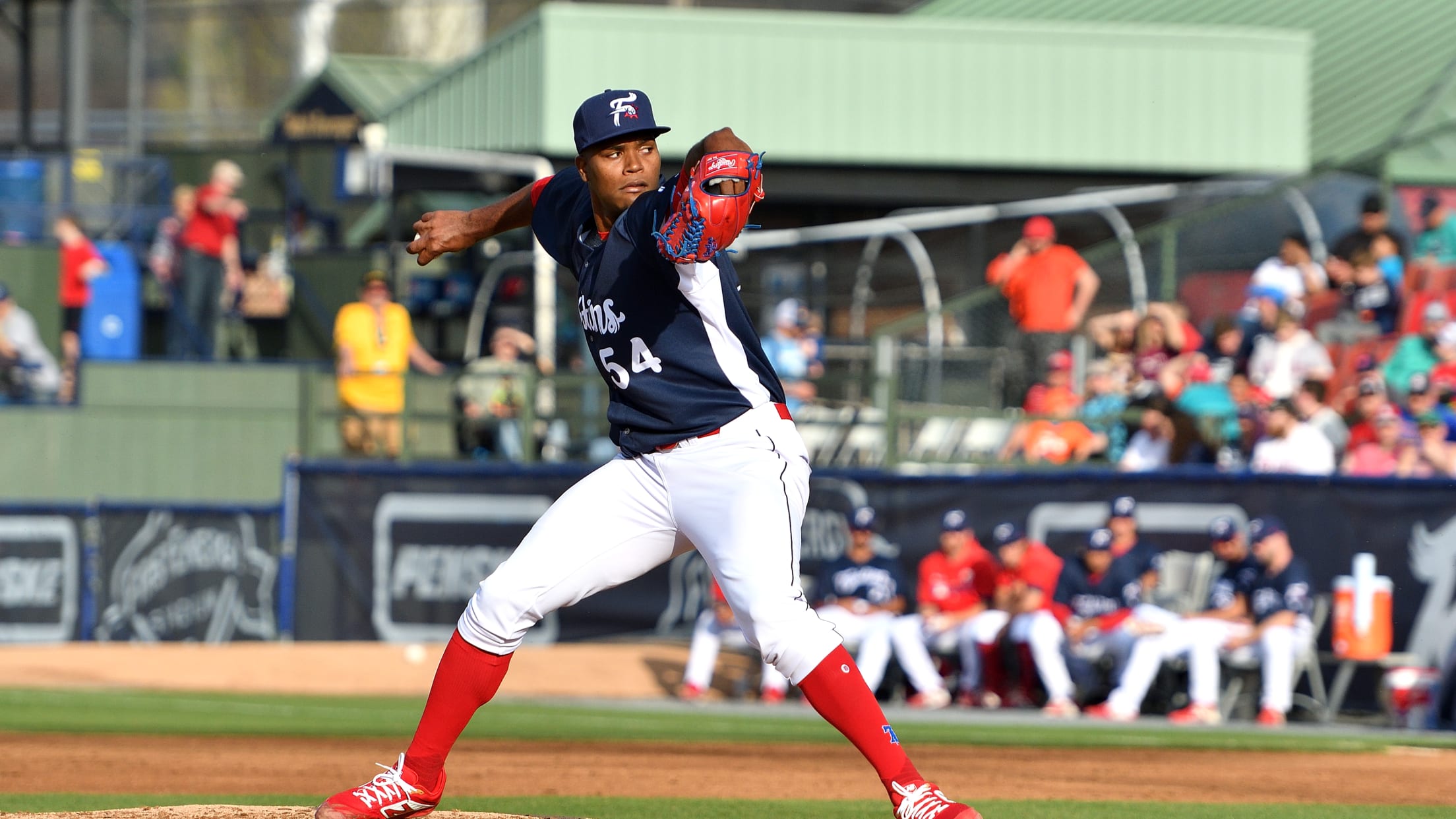 Last Updated: February 9, 2021 The Philadelphia Phillies have sent numerous top prospects to different leagues in Australia, Puerto Rico, Mexico, Venezuela, and the Dominican These players have the opportunity to practice and compete during the winter time in a safe and talented environment. Some you might have seen at
Sweet Street Free Dessert Event At America's Classic Ballpark
Share Sweetness dessert giveaway set for Saturday, December 19th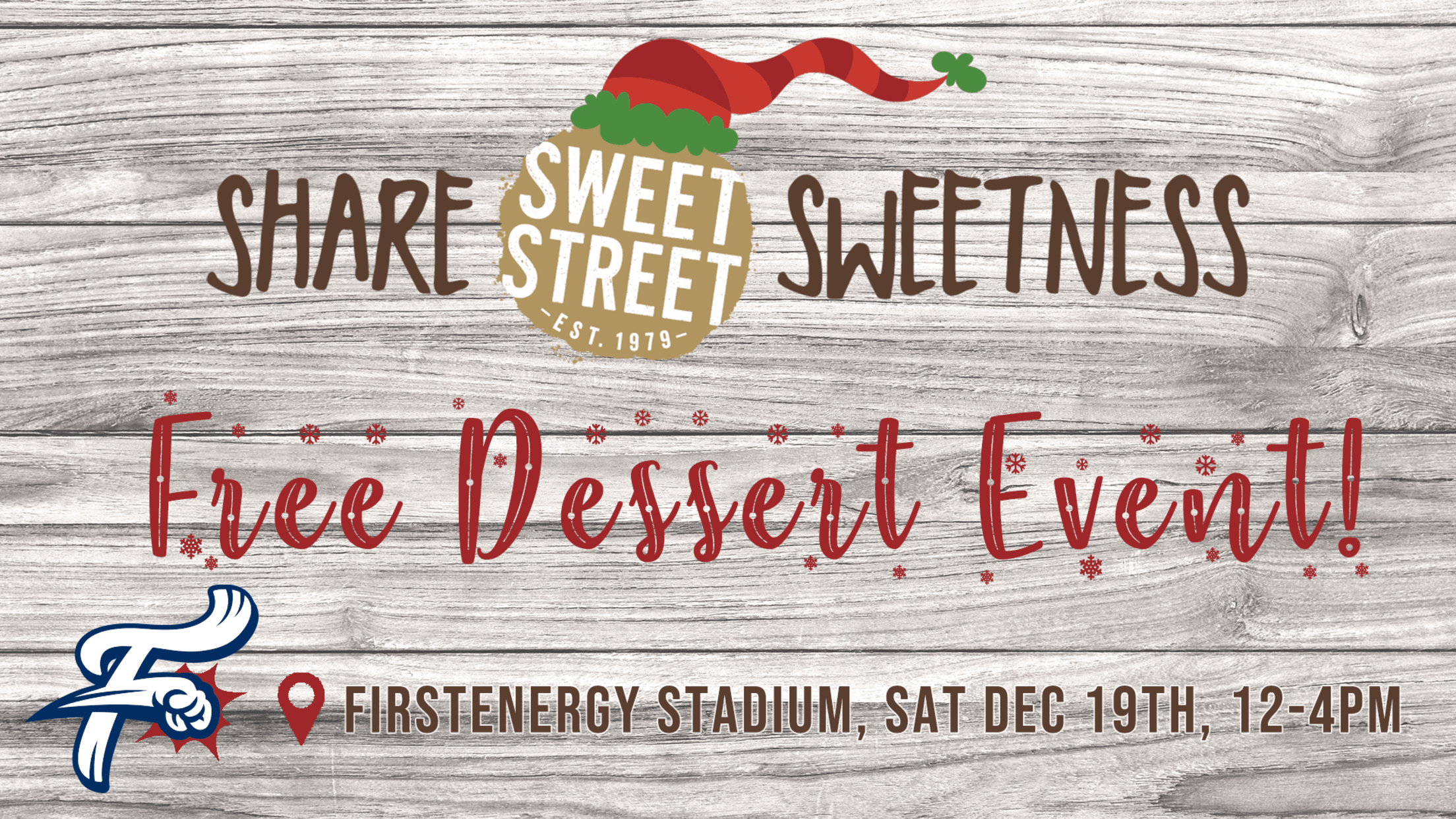 The Reading Fightin Phils are excited to partner with Sweet Street for their Share Sweetness event! This Saturday, December 19th, the Reading, PA based bakery will be doing a dessert giveaway event that will run as a drive thru event. From 12-4pm members of the community can come to FirstEnergy
FirstEnergy Stadium To Host Humane Pennsylvania
Paws & Claus event set for Saturday, December 12th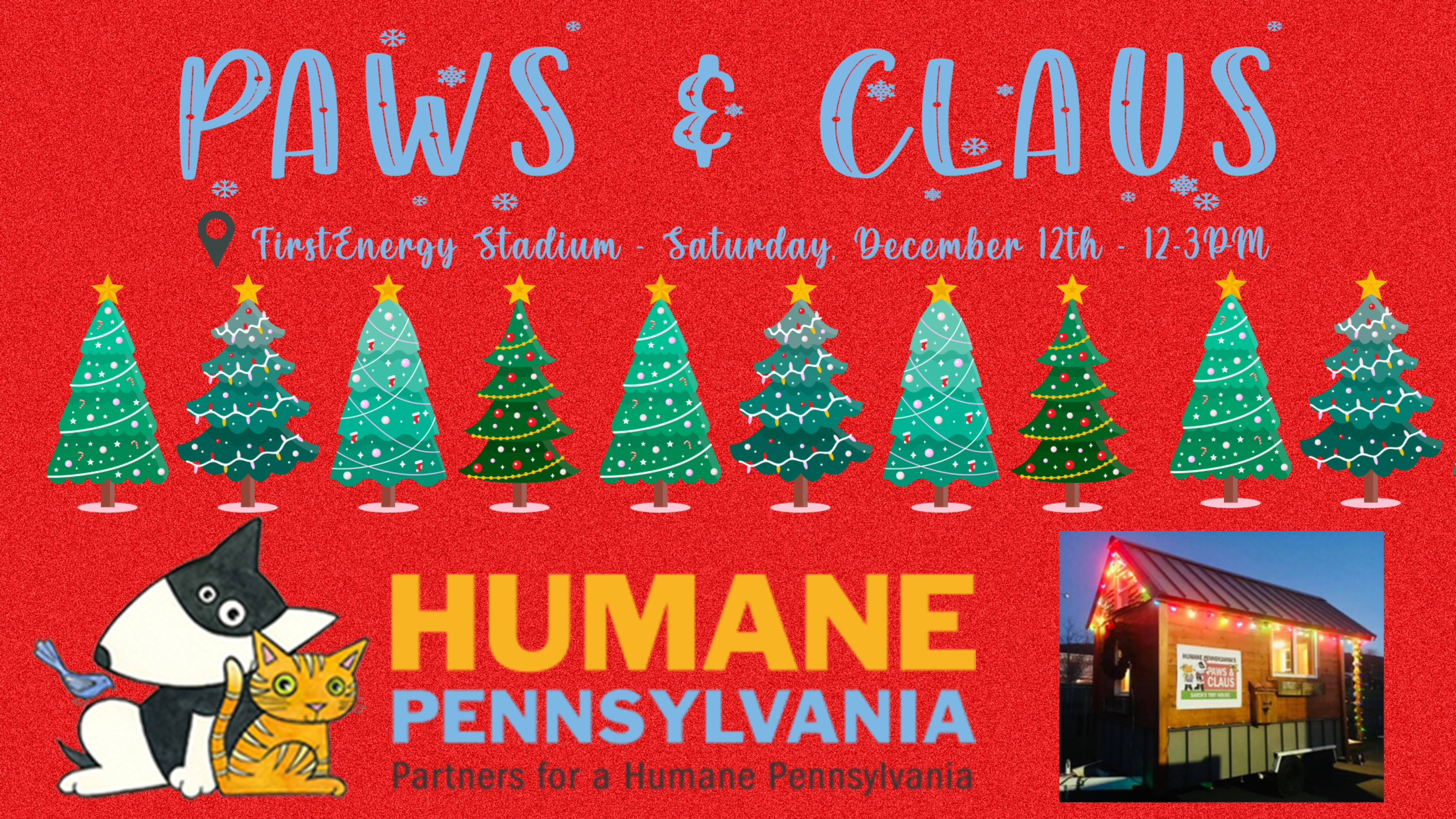 The Reading Fightin Phils are excited to team up with Humane Pennsylvania for their exciting Paws & Claus event this Saturday, December 12th from 12-3pm. Spike's Pet Pantry is seeking donations to help keep their shelves well-stocked for our four-legged friends in need. Additionally, the Fightins Team Store will be
R-Phils Announce Black Friday Weekend Deals
Bargains, Holiday Bundles, & Ticket Packages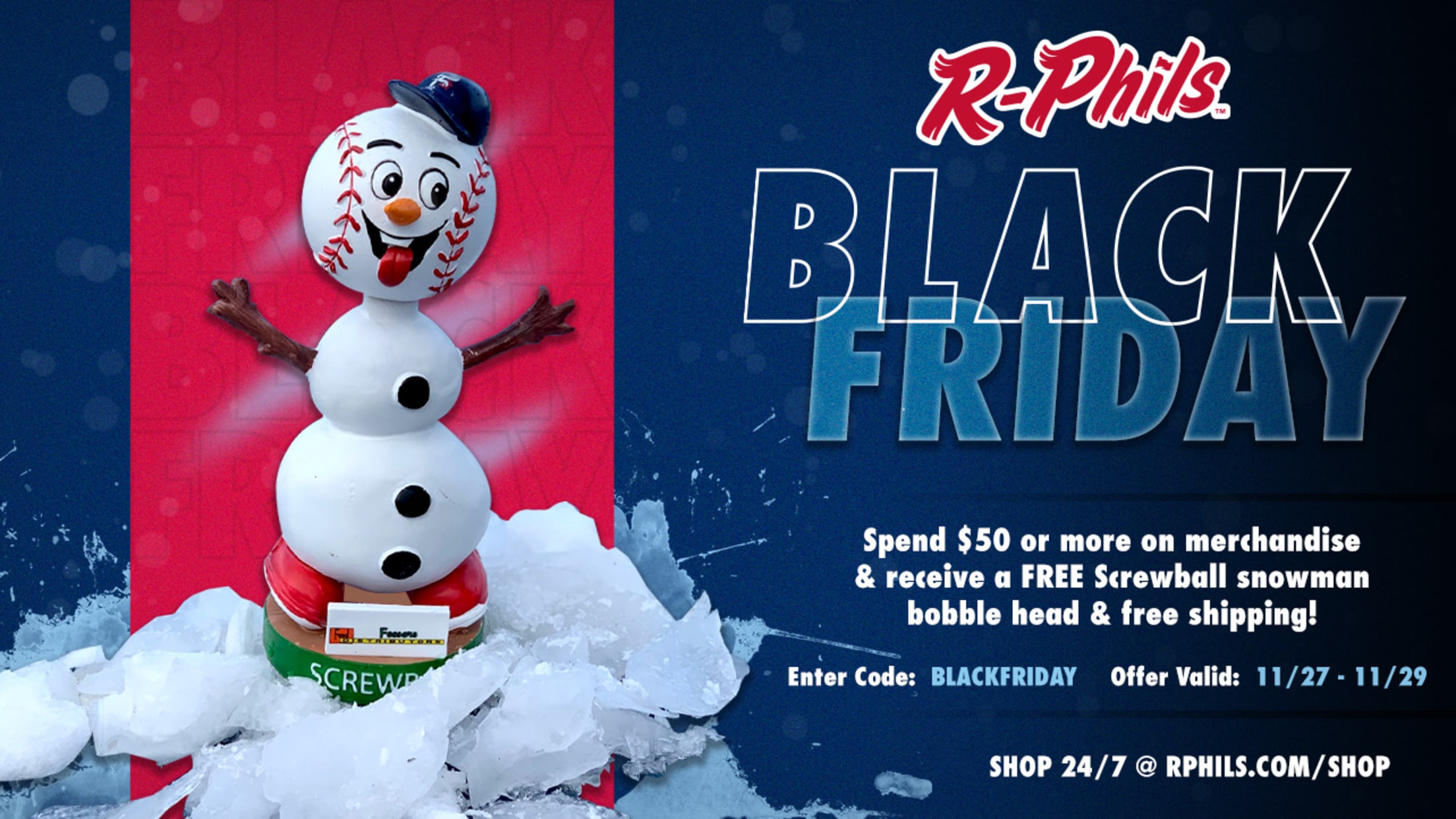 The Reading Fightin Phils are getting in the holiday spirit over at First Energy Stadium! In both the ticket office and the team store, sales will be running throughout the weekend. Celebrate Black Friday, Small Business Saturday, and Cyber Monday with us. Visit rphils.com/shop to capitalize on all these amazing
Reading Baseball to Hall of Fame Candidacy
Numerous players you might have seen in Baseballtown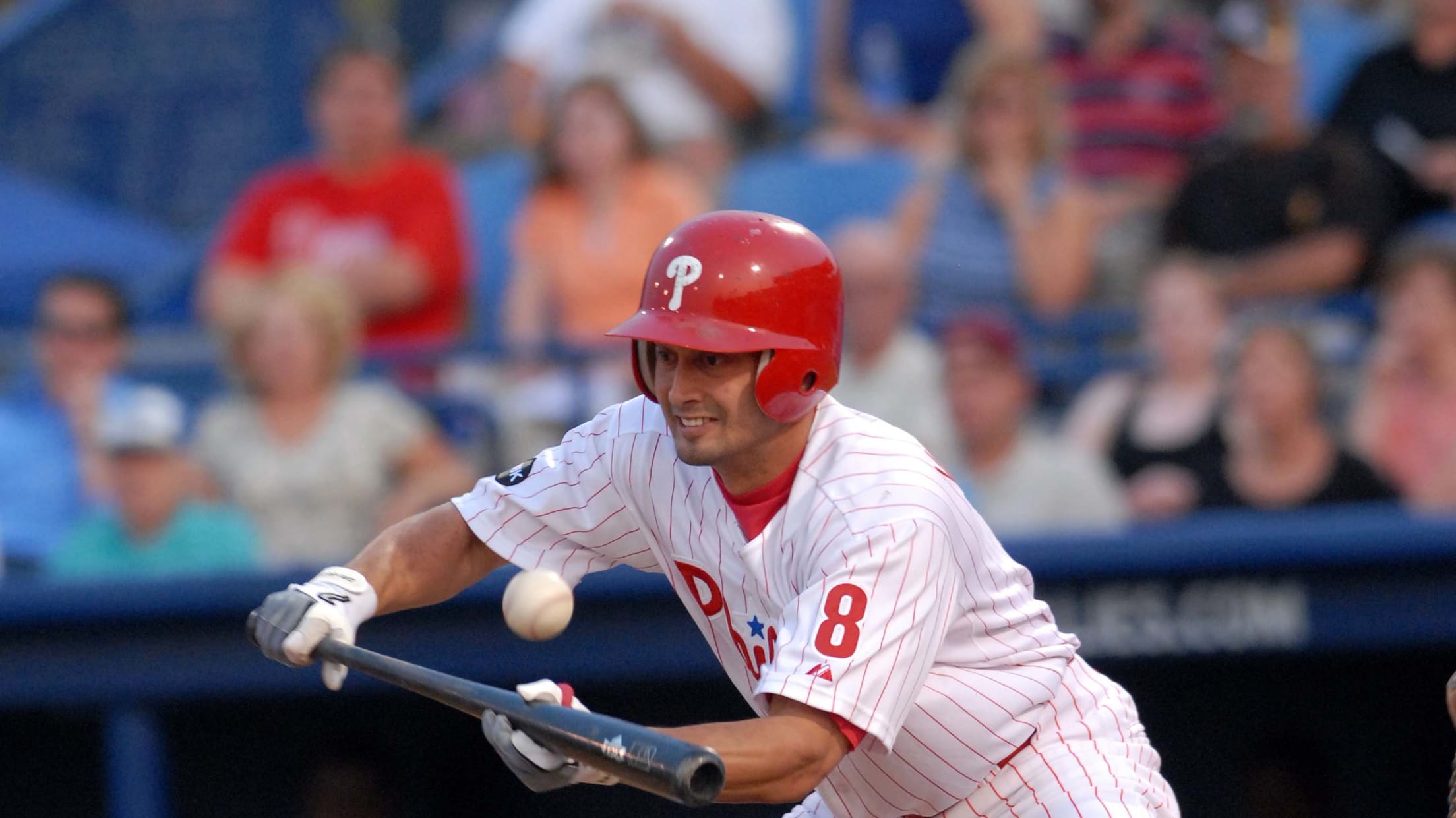 The National Baseball Hall of Fame celebrates the highest achievement for those within the sport. Each year members of the Baseball Writers' Association of America have the opportunity to vote on and elect new and current candidates into the HOF. This year there are 11 newly eligible players along with
Bohm Finishes Top 3 in Rookie of the Year Race
Newcomer was a highlight in 2020 season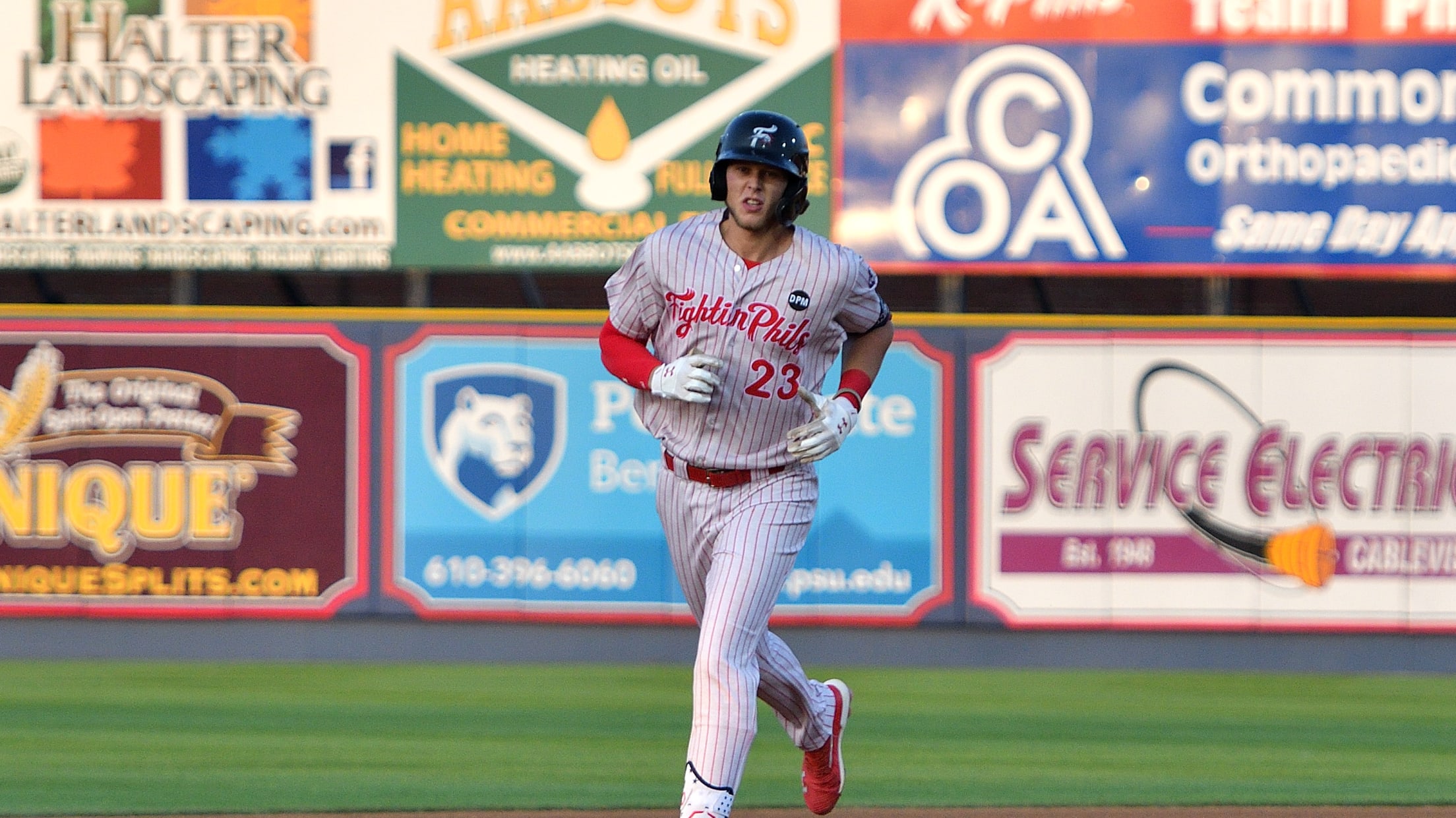 Alec Bohm, a first-year starter in the Phillies lineup, was a finalist for the National League Rookie of the Year award. Bohm, who played in Double-A Reading last season, truly excelled in The Show this summer. Bohm went up against Brewers reliever Devin Williams and Padres infielder Jake Cronenworth. Dodgers
Two Former Fightins Secure Gold Gloves
Hernández and Crawford shine on the field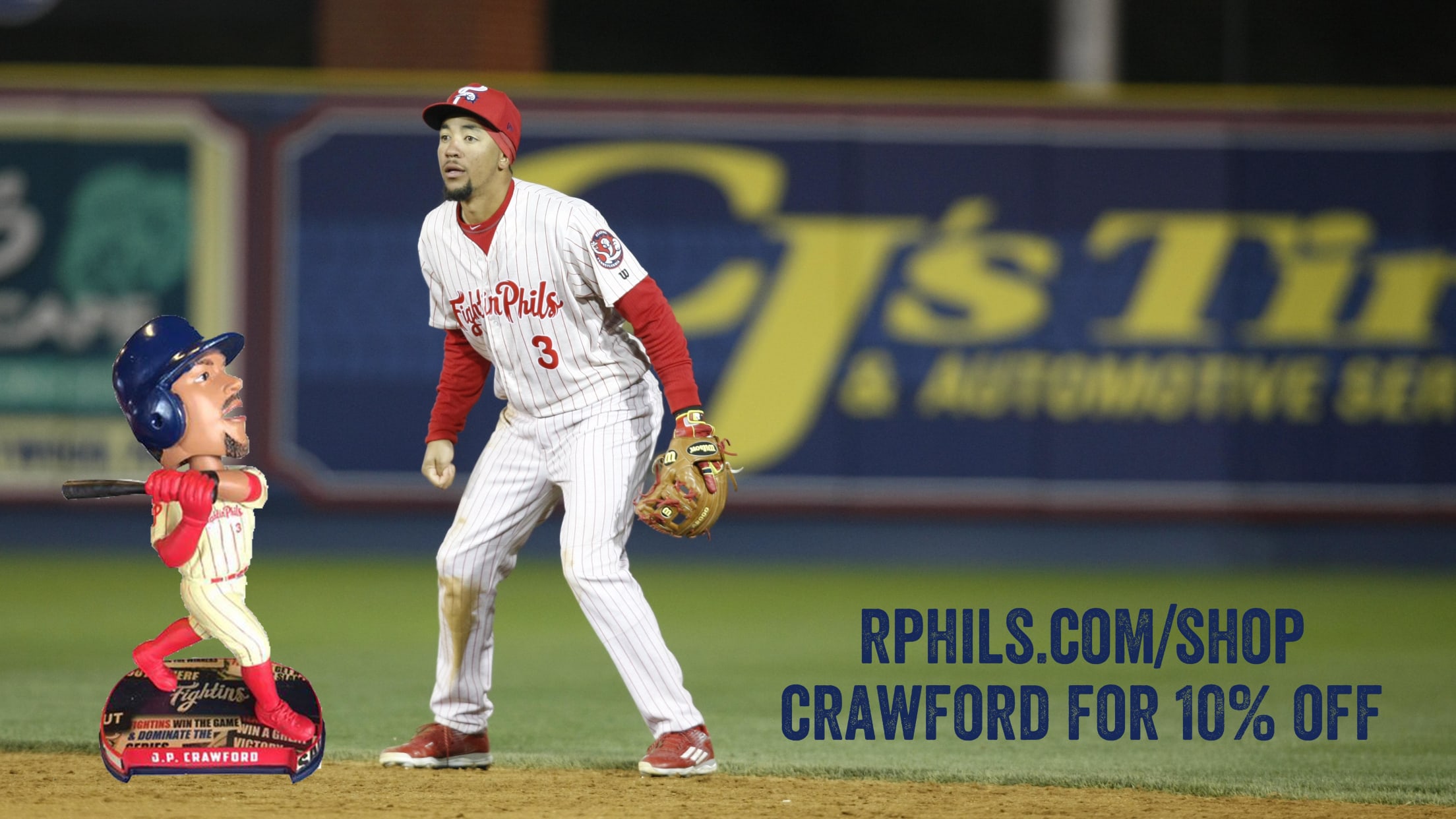 Last night, César Hernández and J.P. Crawford were awarded the top defensive award for their respective positions. Both athletes played for the Reading Fightin Phils at the start of their careers and received the call up to the Philadelphia Phillies before moving to other organizations. Hernández, of the Cleveland Indians,
Nola, Bohm Among Phillies Up For 2020 All-MLB Team - Vote Now!
Four Phillies Flourish in Shortened Season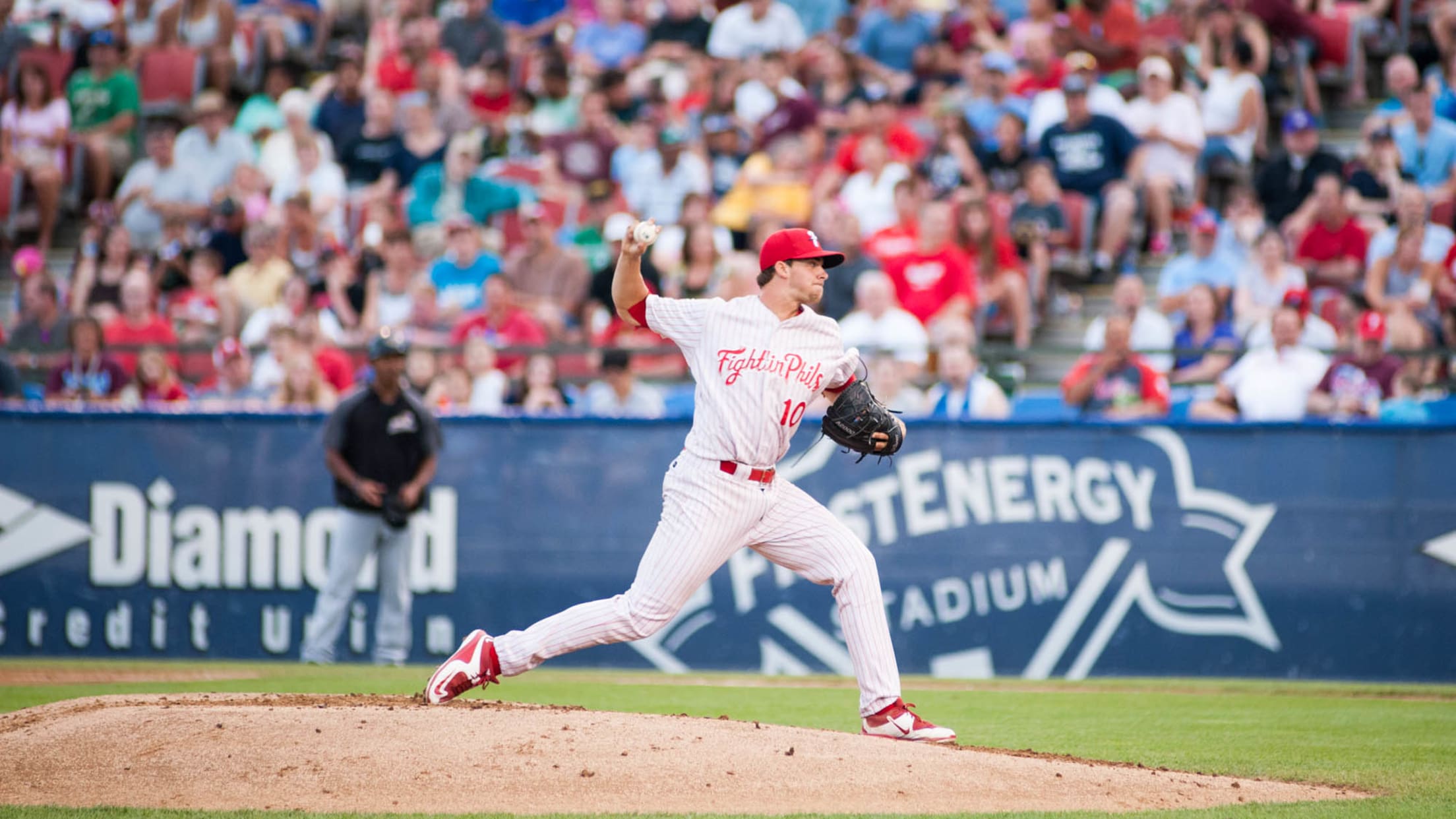 Major League Baseball has announced the candidates for the 2020 All-MLB Team voted for equally by fans and a panel of experts. The Philadelphia Phillies have four nominees: Alec Bohm (3rd base), Bryce Harper (Outfield), Aaron Nola (Starting Pitcher), and J.T. Realmuto (Catcher). This is only the second season MLB
FirstEnergy Stadium to Host 14th Annual Eastern PA Toy Run
Classic Harley-Davidson to lead donations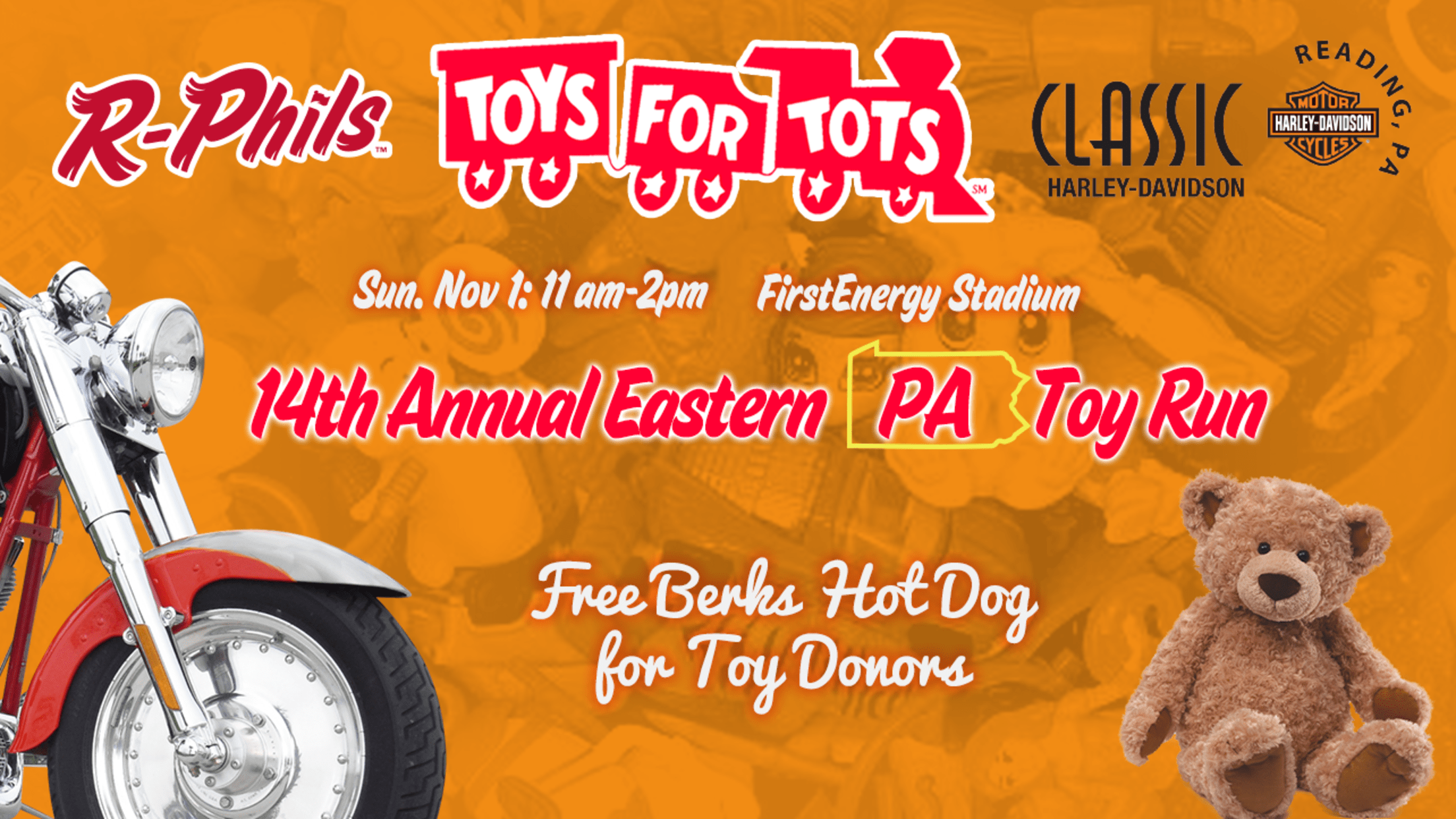 (Reading, PA) - FirstEnergy Stadium will welcome the 14th Annual Eastern PA Toy Run, presented by Classic Harley-Davidson, on Sunday, November 1st from 11 a.m. to 2 p.m. in the Tompkins VIST Bank Plaza. Proceeds from the event will benefit the United States Marine Corps Reserve Toys for Tots Program