R-Phils Announce 2023 Fireworks Dates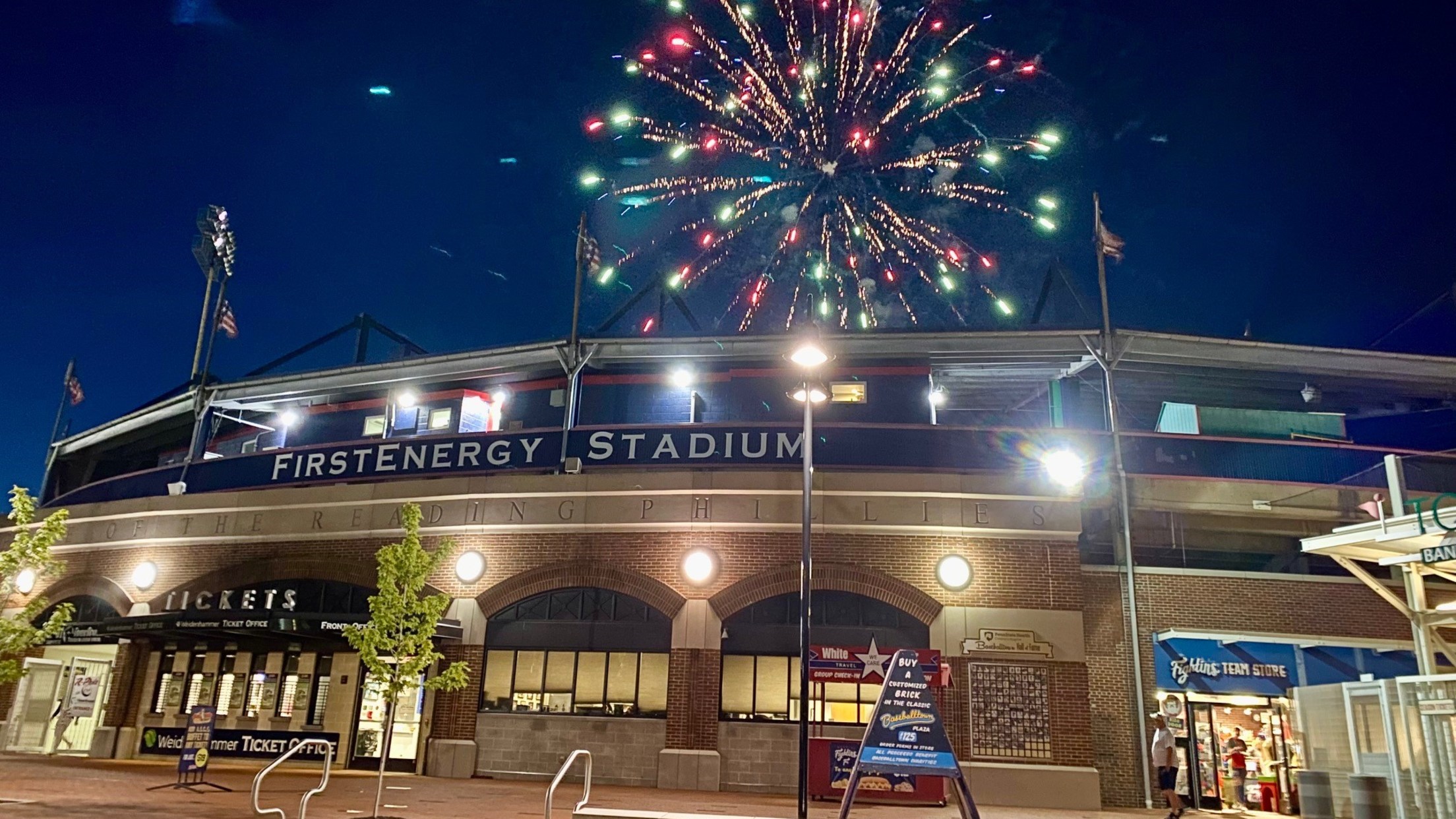 (Reading, PA) - The Reading Fightin Phils are excited to announce their fireworks dates for the 2023 season. In total, there will be 32 scheduled post-game fireworks shows during the team's 69-game home schedule. Included are eight Carpenter MEGA BLAST fireworks shows, which will be the largest fireworks display in
Al Pedrique to Lead 2023 R-Phils Coaching Staff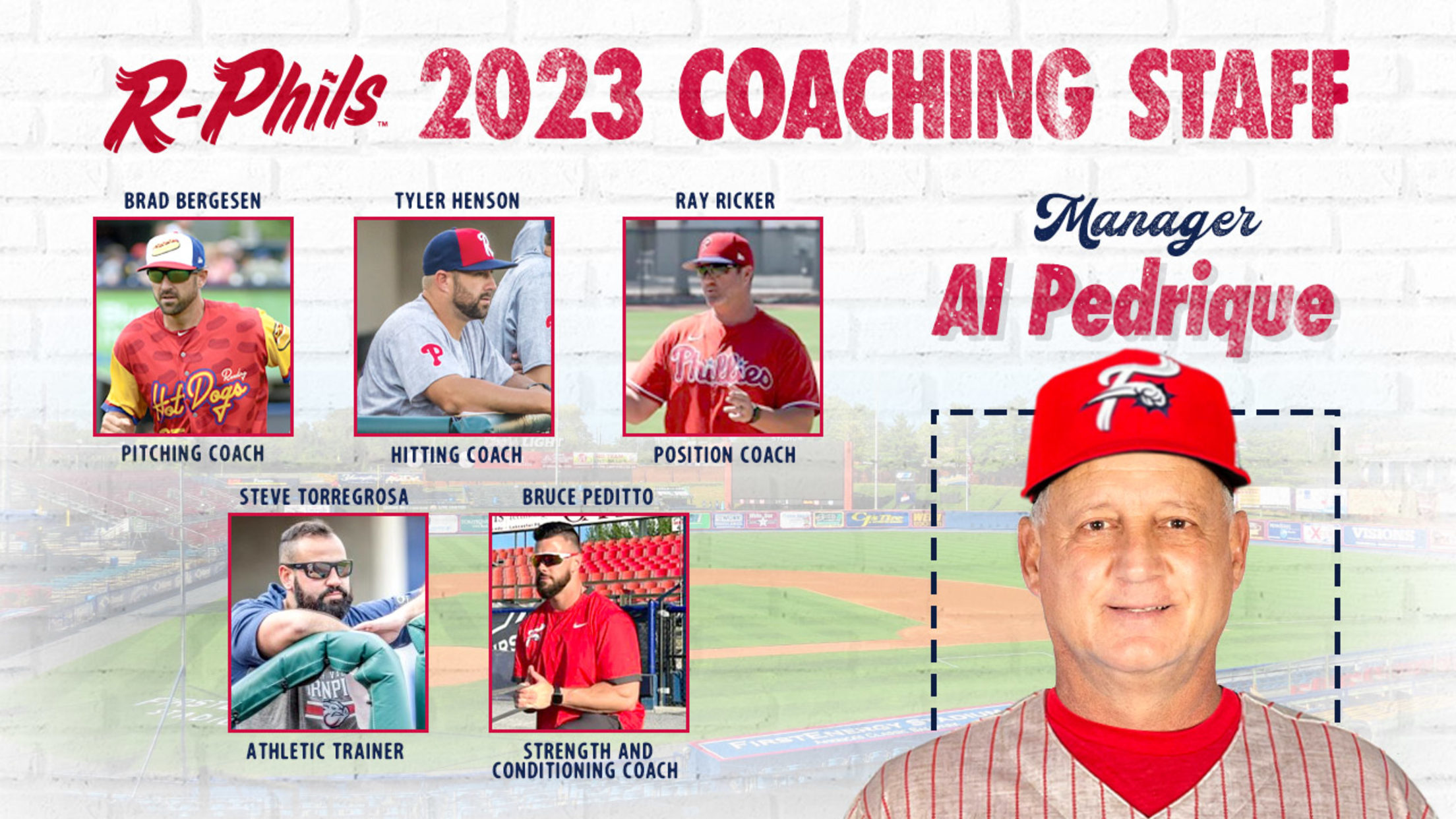 (Reading, PA) – The Reading Fightin Phils are excited to announce the addition of Al Pedrique to serve as the team's manager for the 2023 season. Pedrique brings both Major League playing and coaching experience to Reading. Pedrique most recently served as the third-base coach for the Miami Marlins, under
2023 Baseballtown Charities Phillies Winter Caravan Details
(Reading, PA) - The R-Phils are excited to announce that our 2023 Baseballtown Charities Phillies Winter Caravan presented by Leibensperger Funeral Homes, Inc. will begin Thursday night Feb. 2 at 8 p.m. Voice of the R-Phils Bob McCool will be joined by a variety of former Reading players and coaches.
Fun-Filled Day Planned for 20th Annual Morning Game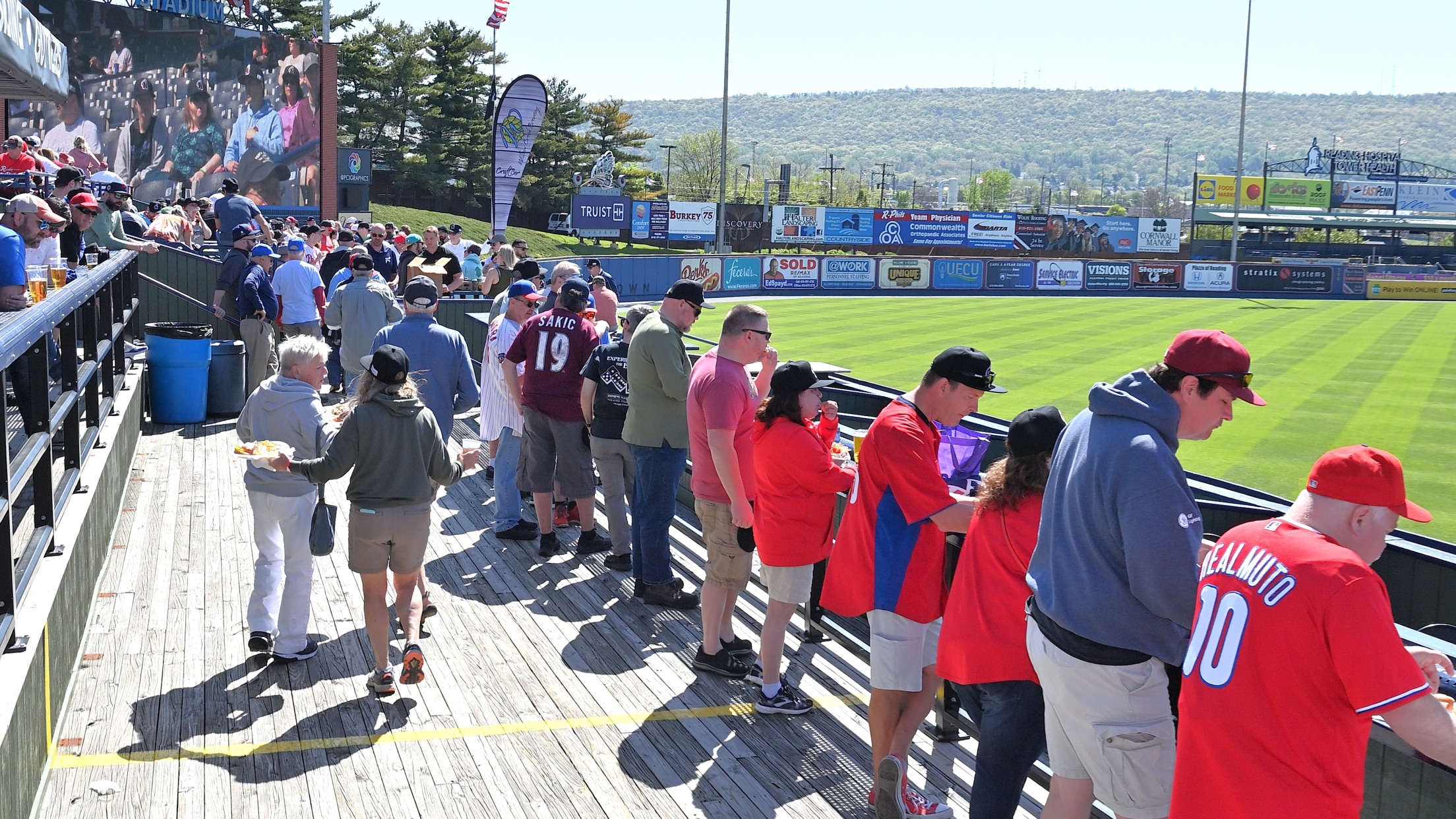 (Reading, PA) – Join the R-Phils on Tuesday, April 25 for a fun-filled morning at the ballpark. Celebrate a fan favorite in Reading's 20th-annual Morning Game as the R-Phils open up a series with the Altoona Curve at 11 a.m. Arrive early when gates open at 9 a.m. to take
Painter and Abel Among Top-100 Prospects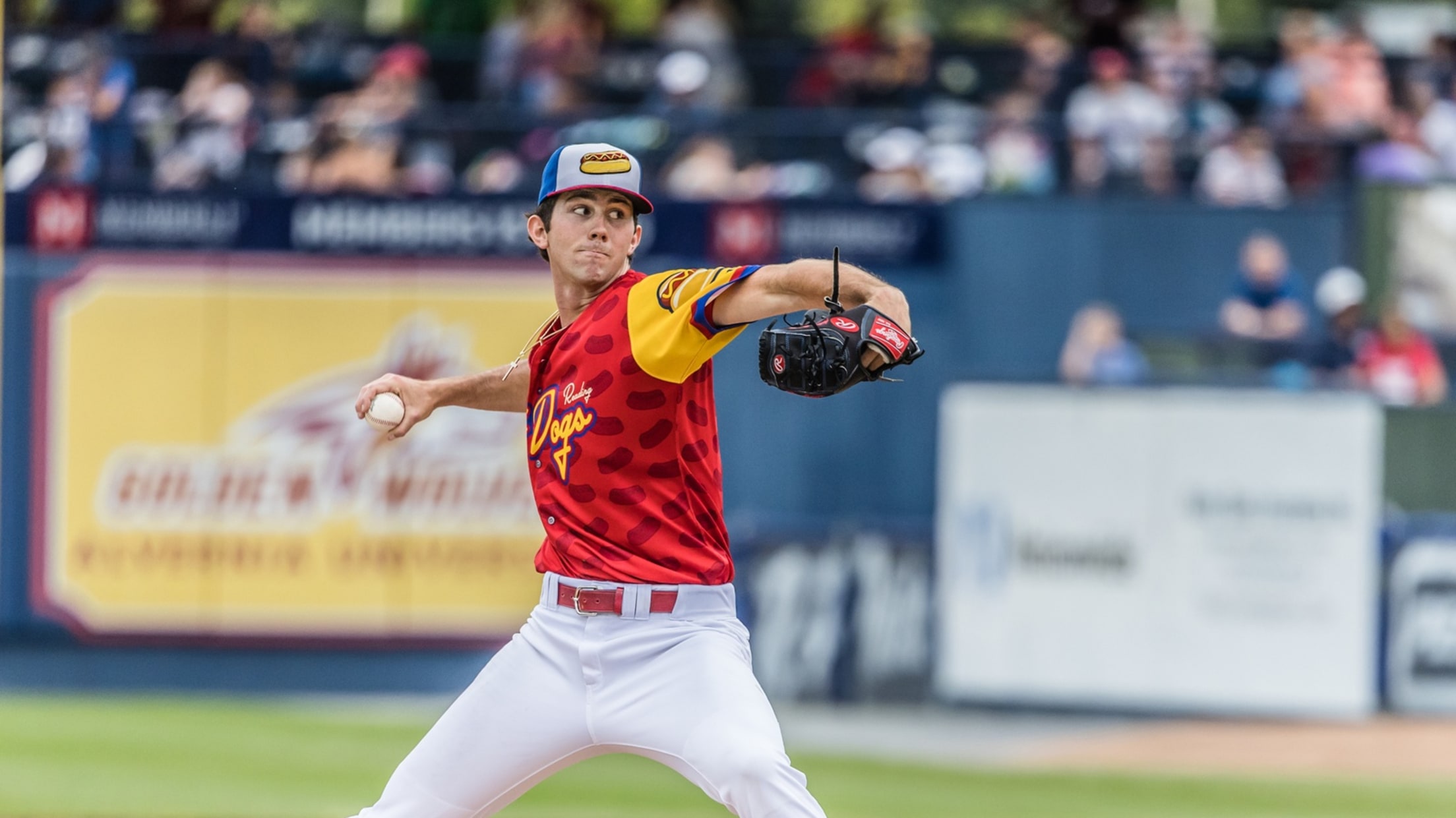 (Reading, PA) - 2022 R-Phils and Philadelphia Phillies top prospects Andrew Painter and Mick Abel were both selected amongst MLB Pipeline's Top-100 Prospects List on Thursday night. Painter was ranked as the sixth-best prospect across Minor League Baseball and also was named the top-ranked pitching prospect in all of Minor
Looking Back at Scott Rolen's Time with the R-Phils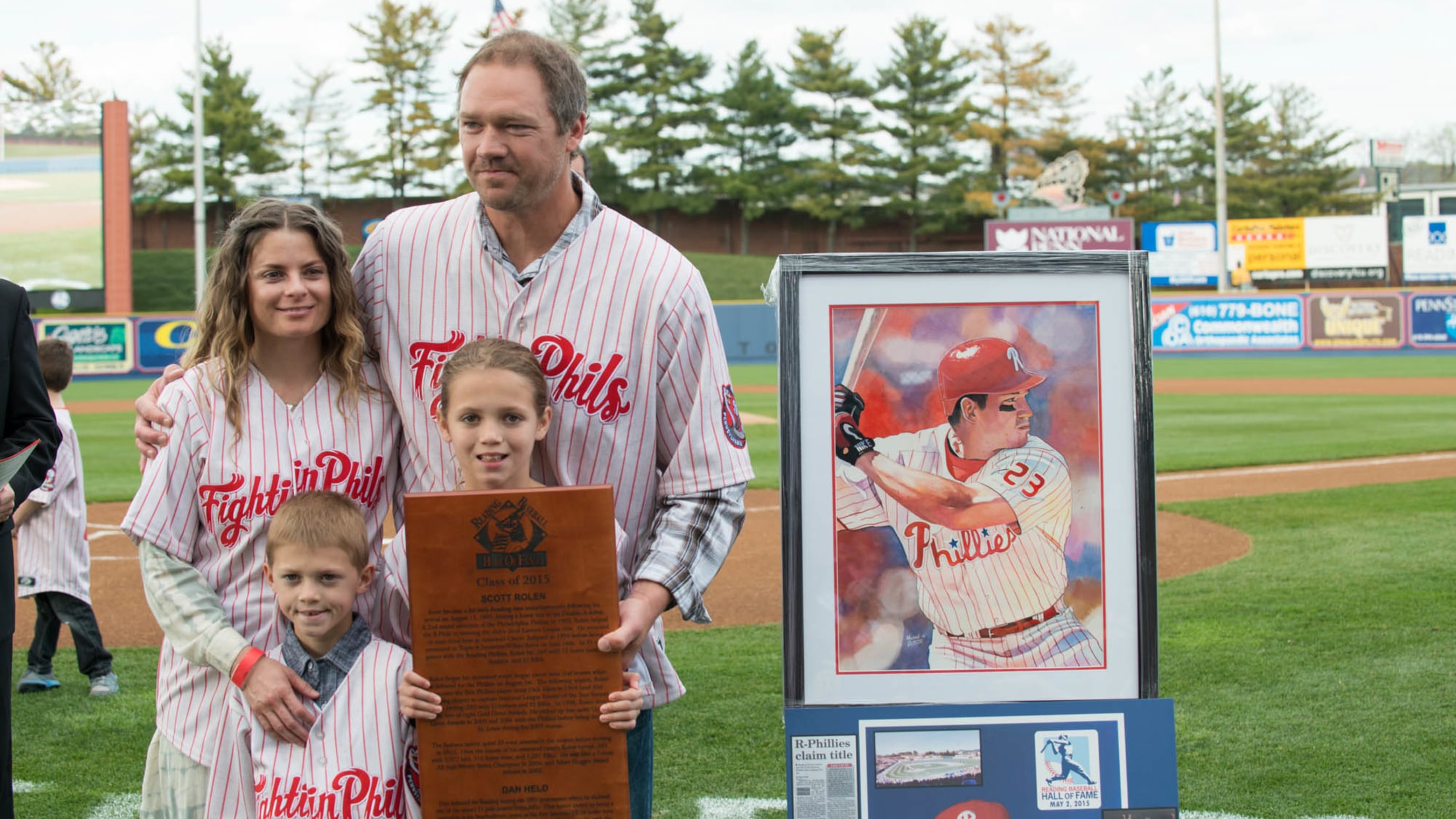 (Reading, PA) - Before Tuesday night's Hall of Fame announcement, the resume for Scott Rolen was already an impressive one. Seven-time All Star, Rookie of the Year, World Champion, eight-time Gold Glove winner and now soon to be enshrined in Major League Baseball's Hall of Fame. Rolen was the lone
Painter and Abel Among Ten Previous R-Phils to Receive Non-Roster Invites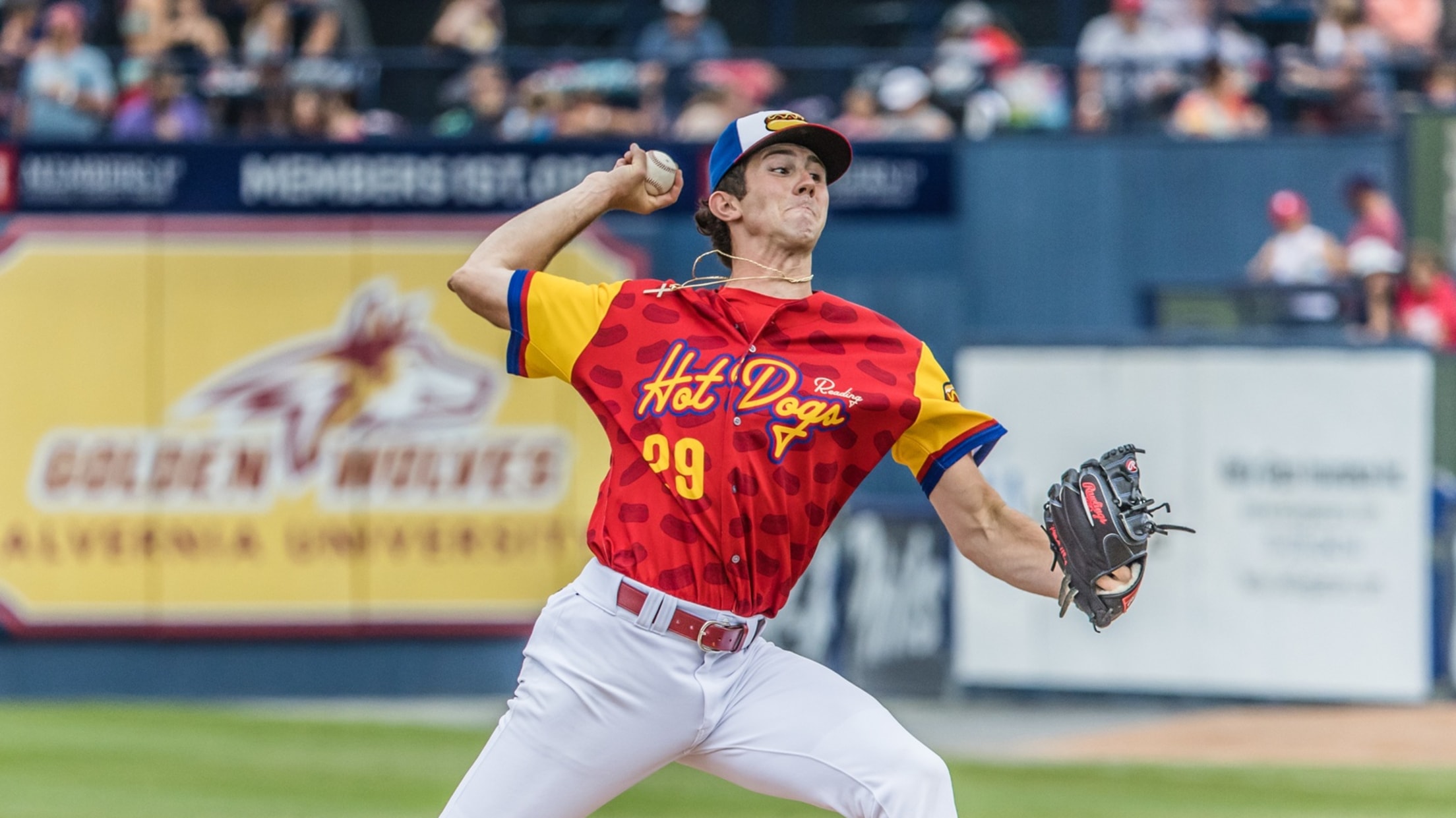 (Reading, PA) - Andrew Painter and Mick Abel highlight a list of ten previous R-Phils who received invites to the Philadelphia Phillies spring training. In total, eight players who suited up in Reading last season earned an invite. Painter, who is the Phillies top prospect, impressed across three levels last
R-Phils Announce 2023 Broadcast Team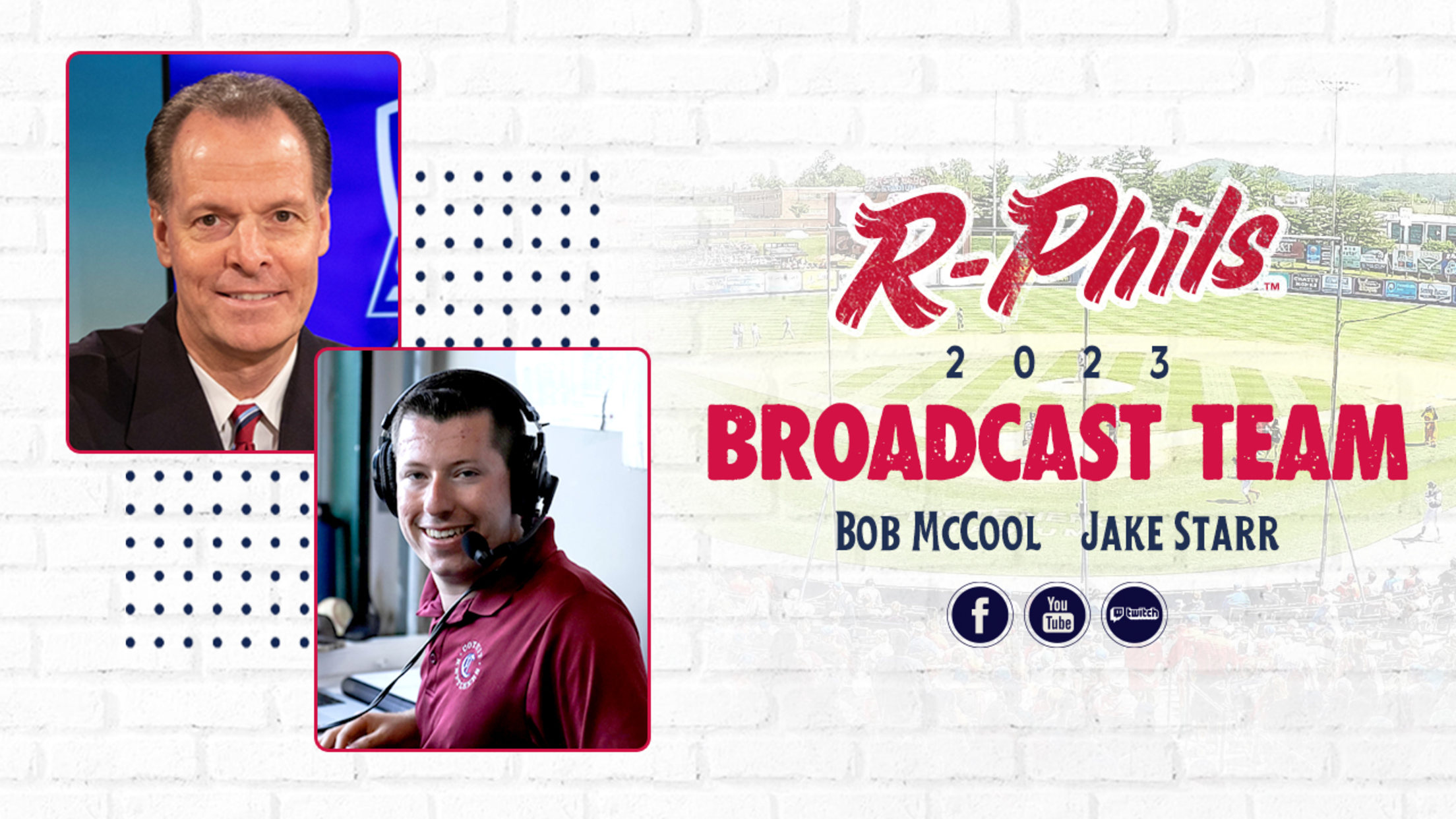 (Reading, PA) – The Reading Fightin Phils are excited to announce additions to their broadcast team for the 2023 season. Well-known Berks County broadcaster Bob McCool will lead the broadcasts this year. McCool has grown popular in the Reading area for his work with broadcasting high school sports on 830
Celebrate Mother's Day with Special Hat Giveaway and Chance to Honor Loved Ones on Field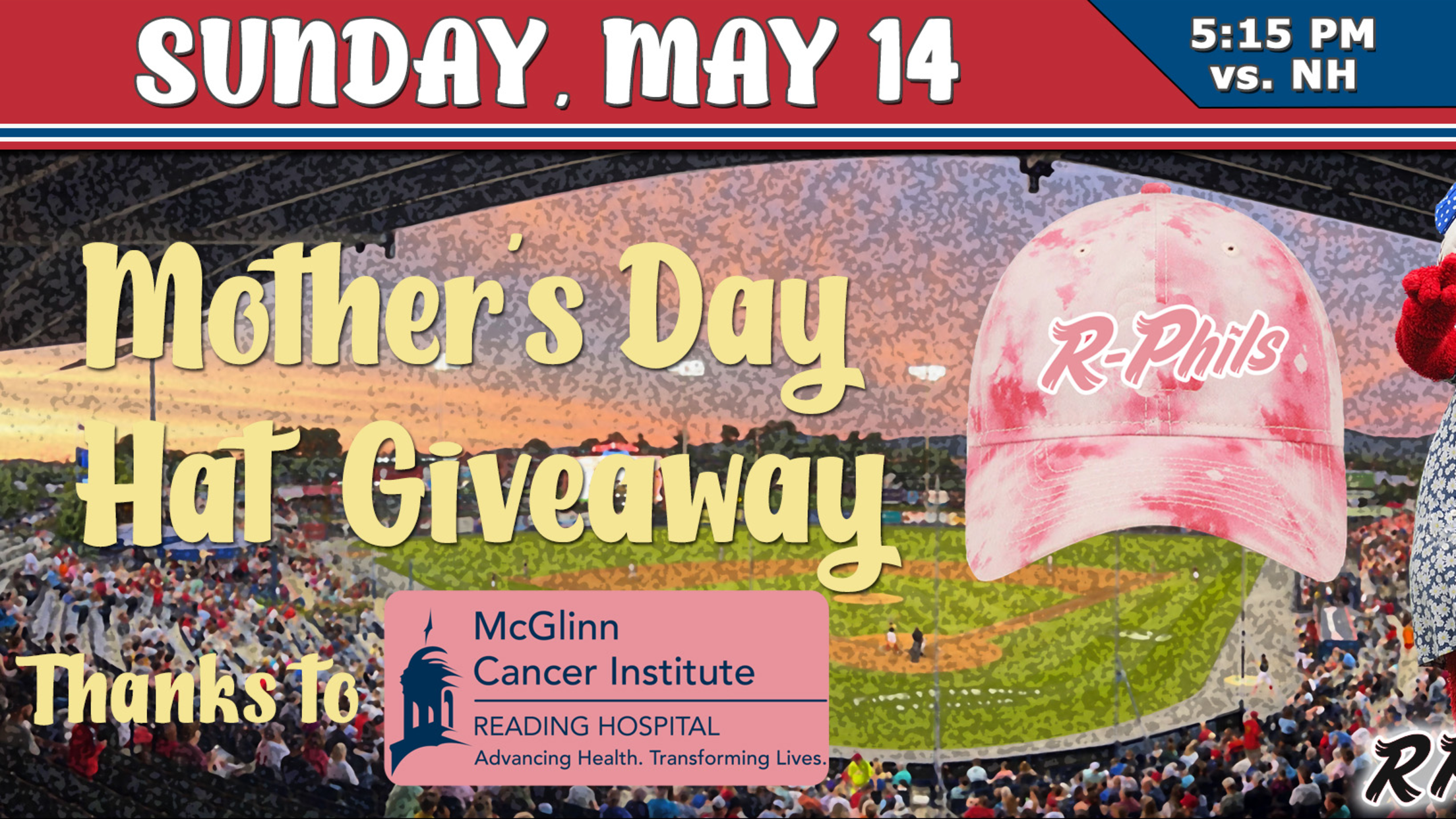 (Reading, PA) – Celebrate Mother's Day at the R-Phils game on May 14 as the Fightin Phils take on the New Hampshire Fisher Cats. First pitch for the game is at 5:15 p.m., with gates opening at 4:00 p.m. Be sure to get here early as all women 18 years
Leslie Baker Meet & Greet, Special Ticket Packages Include Limited Edition Bobblehead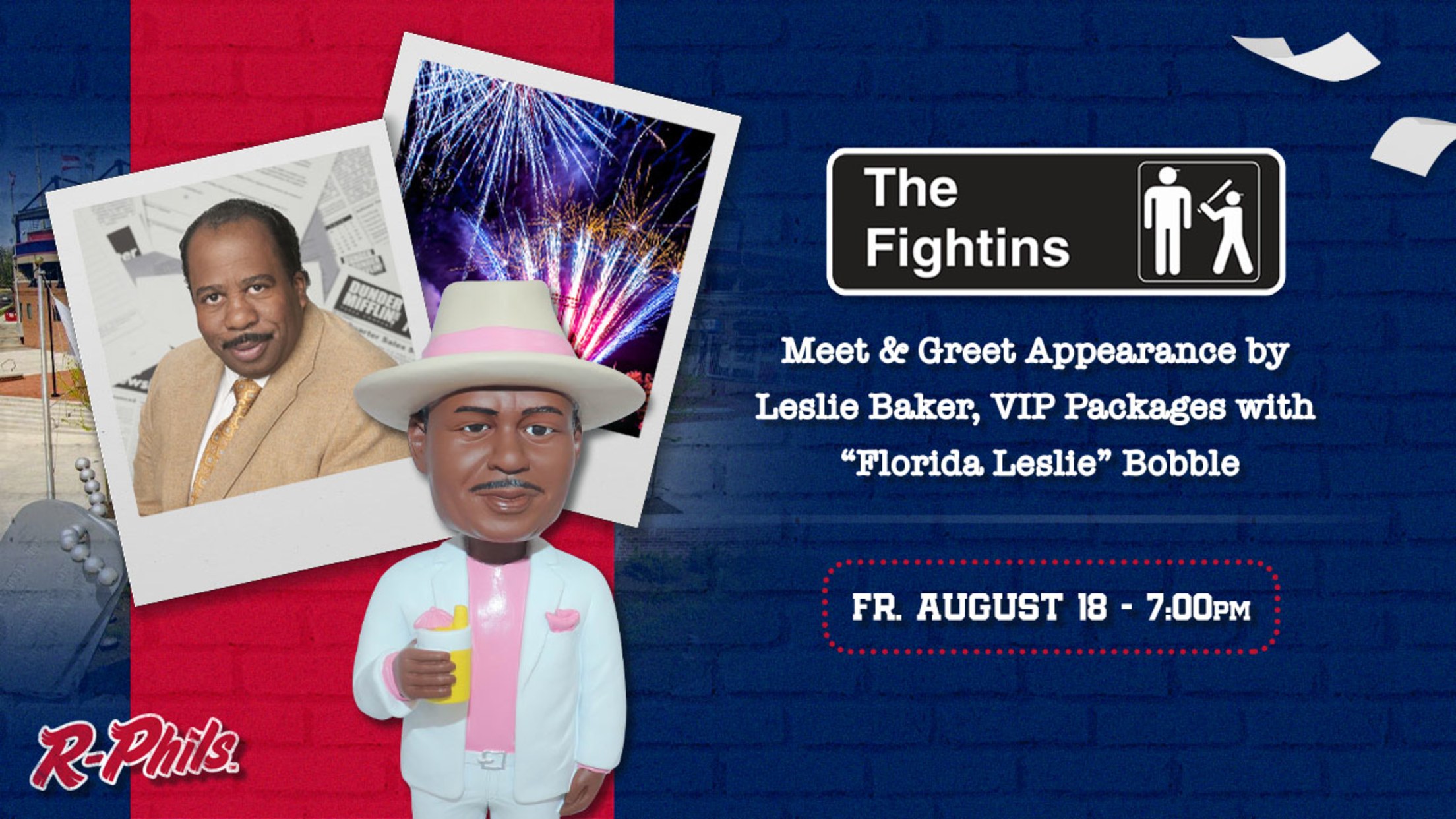 (Reading, PA) - Television actor Leslie Baker is appearing at the Reading Fightin Phils game on Friday, August 18th against the Somerset Patriots. For the third time, a character from the popular sitcom show portraying a paper company in Scranton, Pennsylvania will appear at FirstEnergy Stadium when Baker will be
R-Phils set 2023 Opening Night Promotions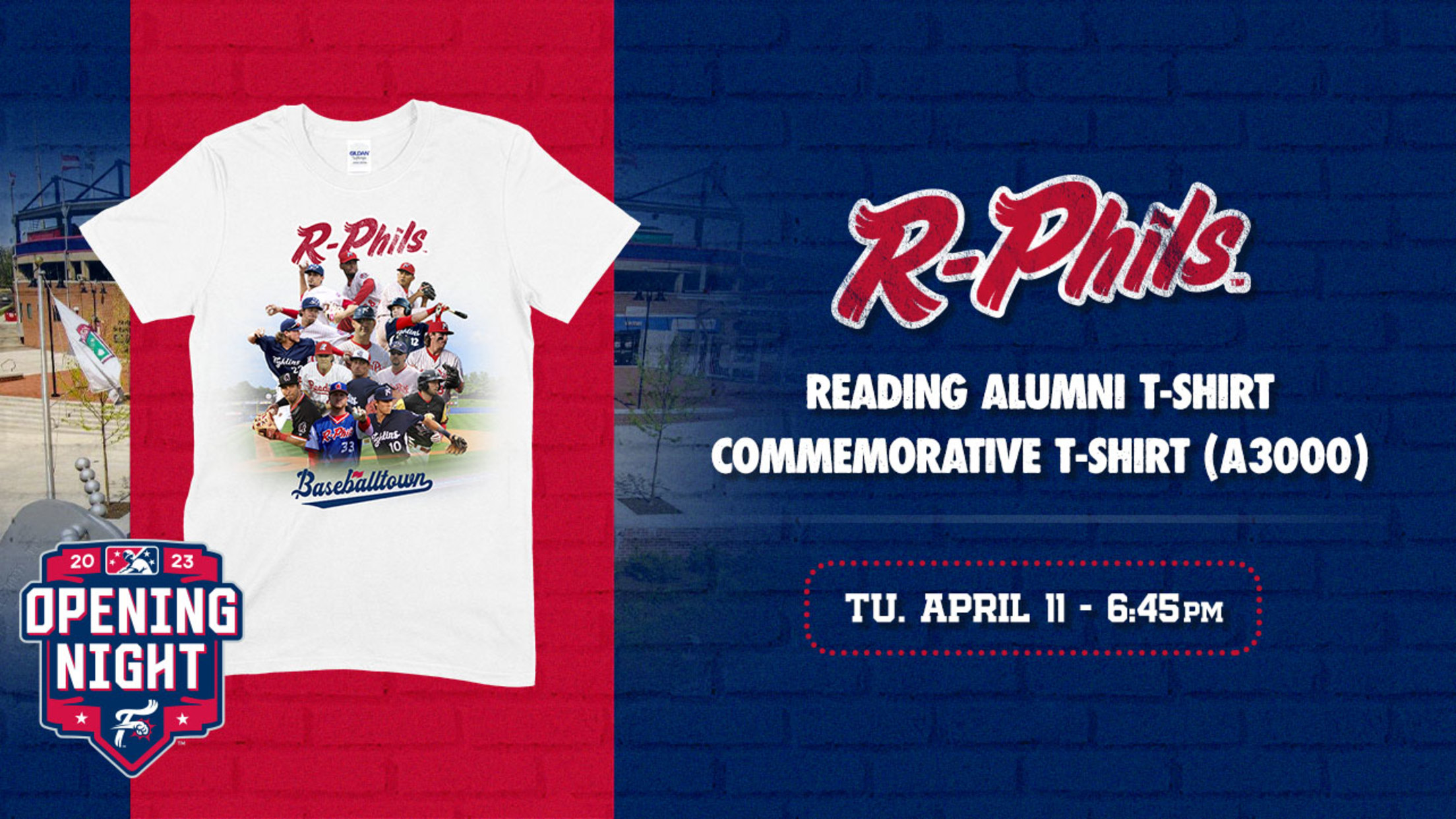 Fightin Phils fans have the opportunity to purchase their tickets for Opening Night, set to take place on Tuesday, April 11th, as the countdown to the 57th season of affiliation with the Philadelphia Phillies begins at FirstEnergy Stadium. In celebration of the longest affiliation in all of Minor League Baseball,
Rip It Baseballtown Charities gets a new look, set to re-open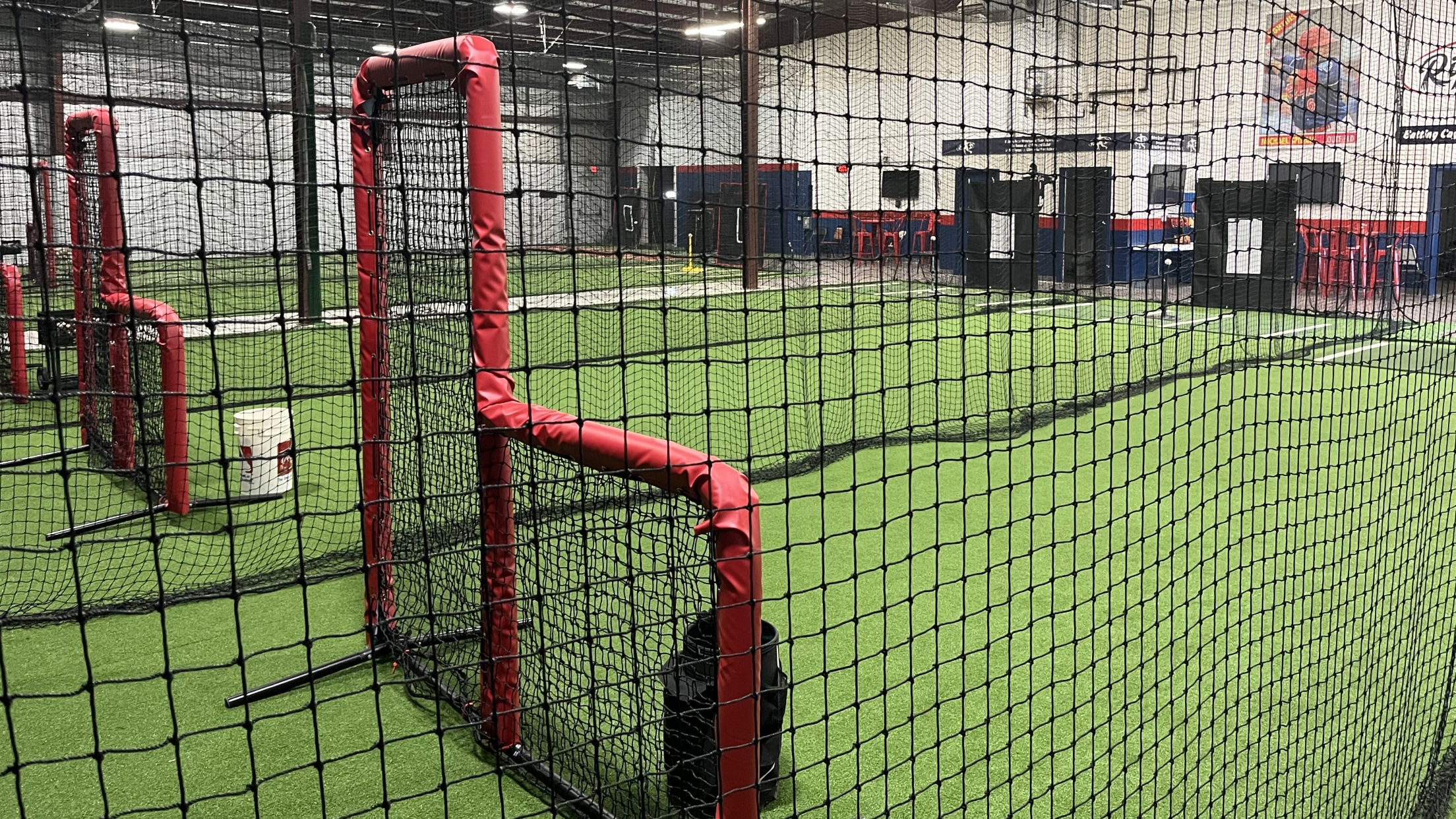 Reading, Pa—1st December, 2022- Rip It Baseballtown Charities is happy to announce their grand reopening event on Saturday, December 10 from 11am-5pm, to celebrate the completion of renovations. The celebration will include free tunnel space for teams (who register in advance) and roaming instruction from the area's top baseball &
R-Phils Seek Eager Applicants for Winter Internship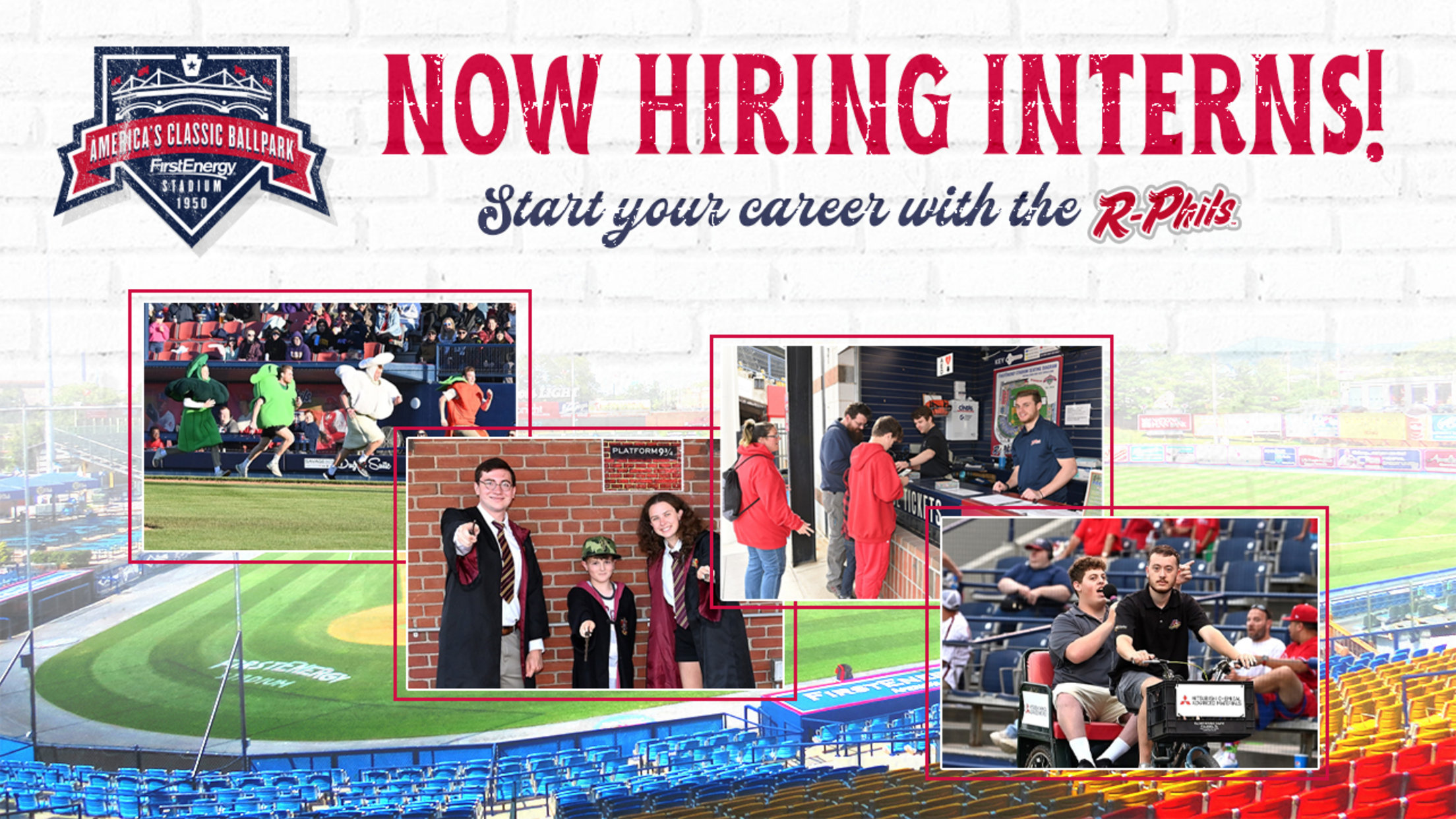 The Reading Fightin Phils, Class AA affiliate of the Philadelphia Phillies, are seeking hard working, goal-oriented and enthusiastic individuals for our 2023 internship program. Interns will handle day-to-day operational tasks and learn how the organization prepares for the upcoming season. The Internship program will provide a great opportunity for interns
Battle of the Bands, Tent Sale, Beer Fest Set for Oct 15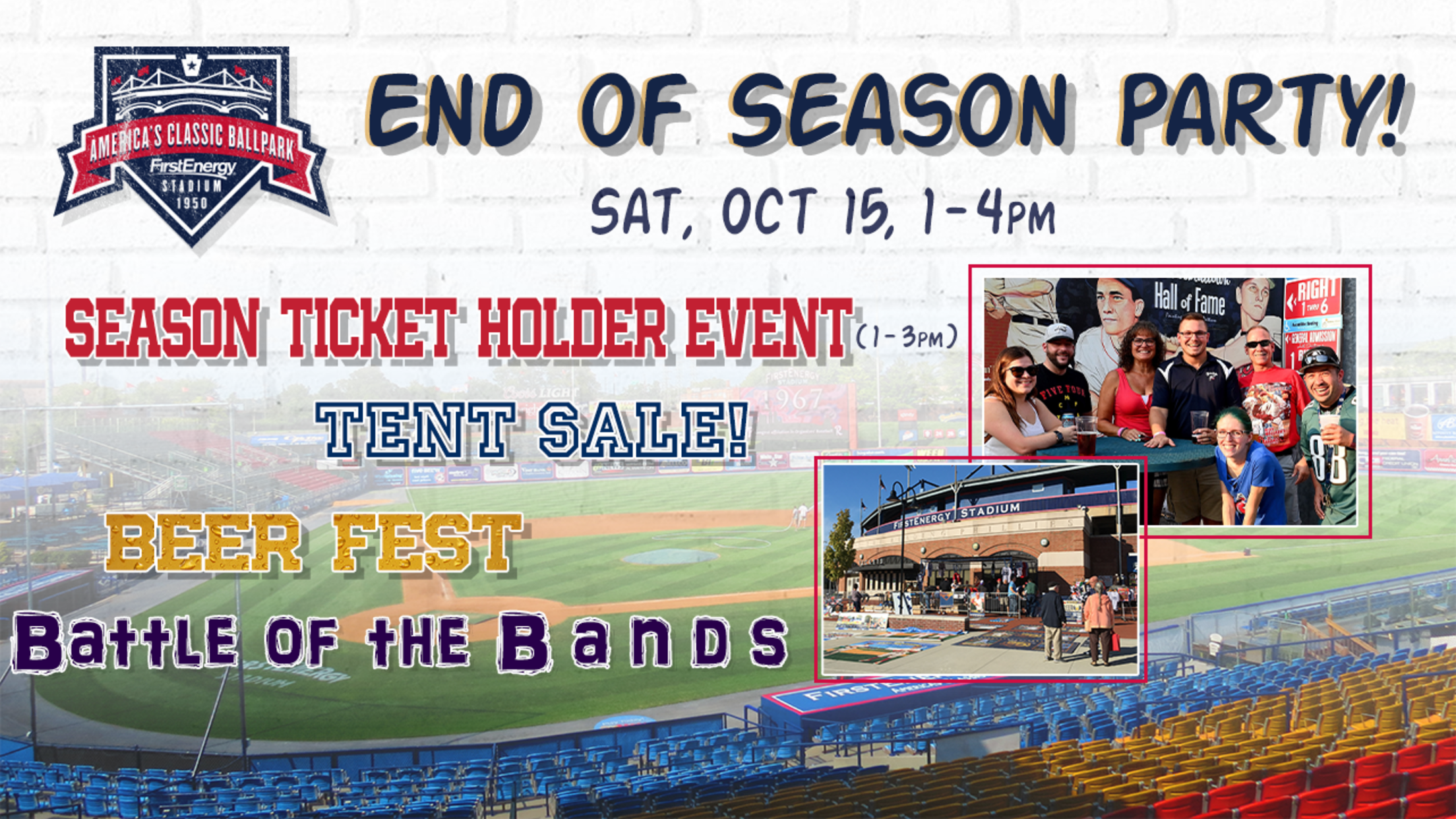 The Reading Fightin Phils are looking forward to hosting the 8th annual Battle of the Bands contest on Saturday, October 15 at FirstEnergy Stadium. Local bands will compete for a prize of $1000 as voted on by fans. The R-Phils will also feature their merchandise tent sale and a beer
R-Phils at the Arizona Fall League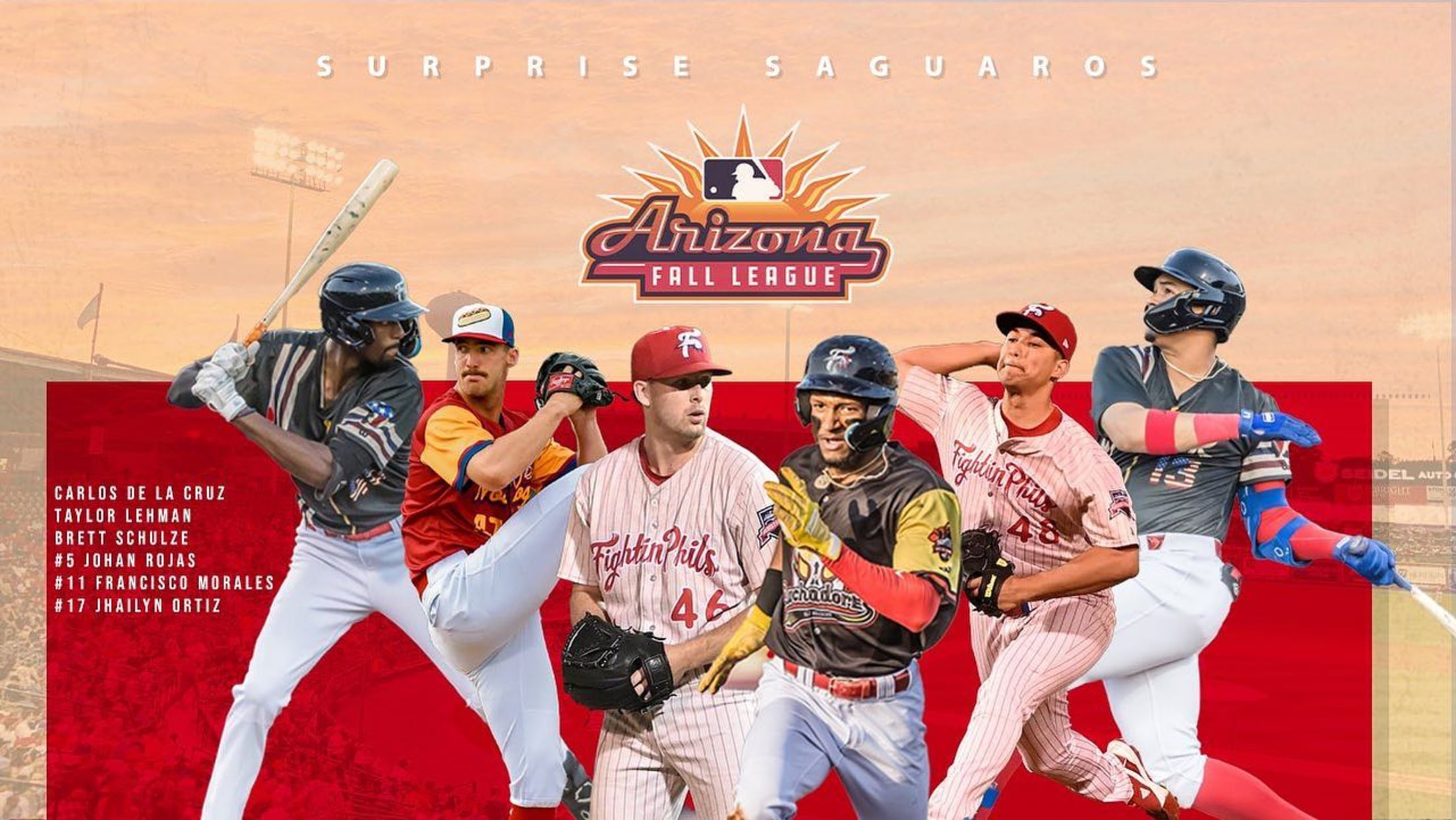 The Philadelphia Phillies have sent six players to the prestigious Arizona Fall League which begins on October 3rd. The players, all of whom spent time on the Reading Fightin Phils roster, will represent the Surprise Saguaros during the month-long season. The Arizona Fall League features top prospects from every affiliation.
'Stuff a Bus' Food Drive, Berks Encore Senior Expo to be Held at FirstEnergy Stadium
BARTA to support Helping Harvest and Humane Pennsylvania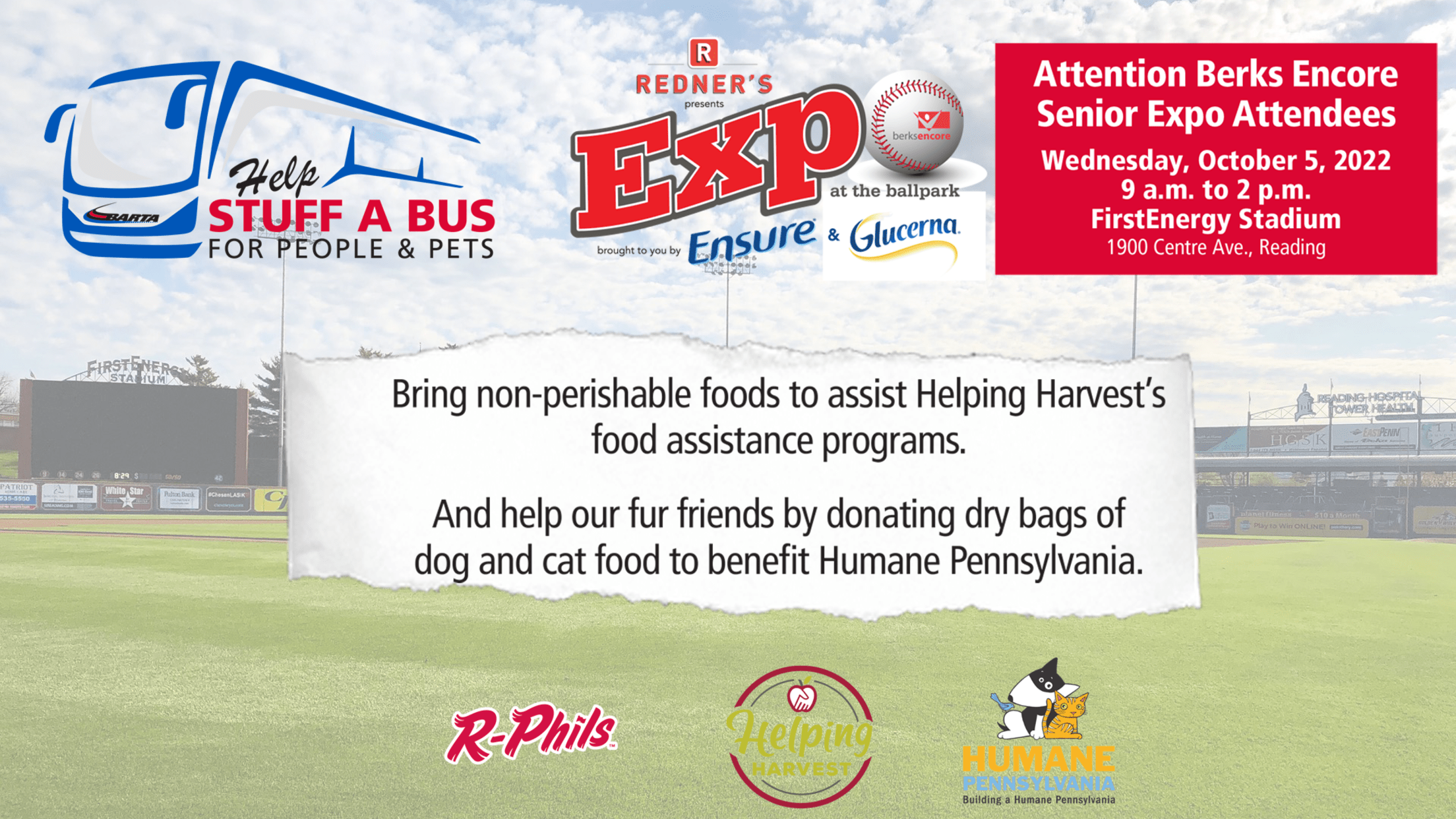 (READING, PA) – FirstEnergy Stadium is proud to host the 'Stuff a Bus' food drive and the Berks Encore Senior Expo this fall. The event will take place on Wednesday, October 5th from 9am-2pm. Berks Area Regional Transportation Authority (BARTA) will be organizing and accepting donations to support Helping Harvest's
The R-Phils 2023 Schedule is Here!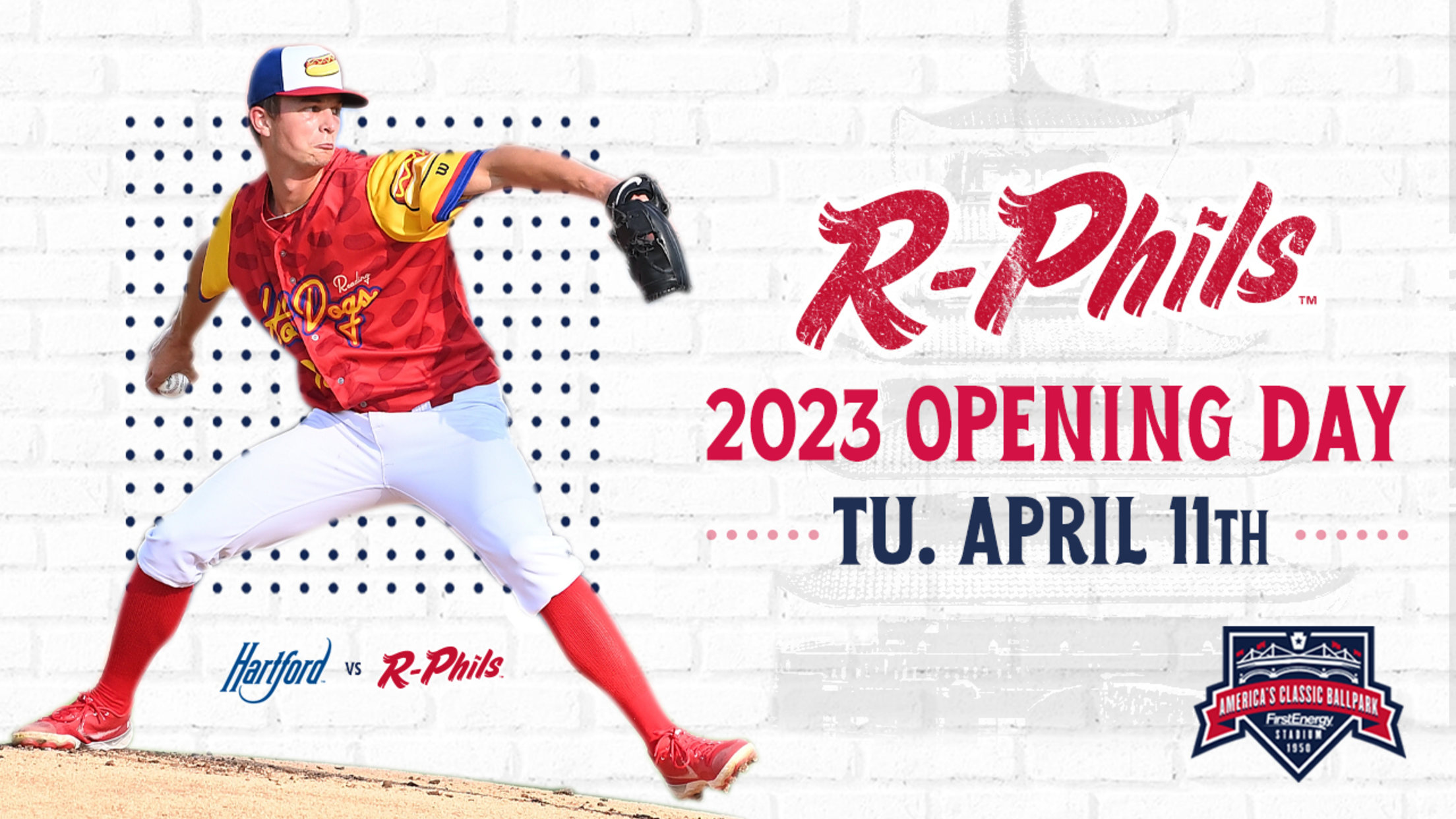 The Reading Fightin Phils, in conjunction with Major League Baseball, have announced their home schedule for FirstEnergy Stadium during the 2023 season! Game times, road trips, and a full R-Phils promotional schedule consisting of giveaways, appearances, and more will be announced at a later date. Visit rphils.com/2023 for all schedule
Painter named Phillies MiLB Pitcher of the Year
#1 Prospect wins 2022 Paul Owens Award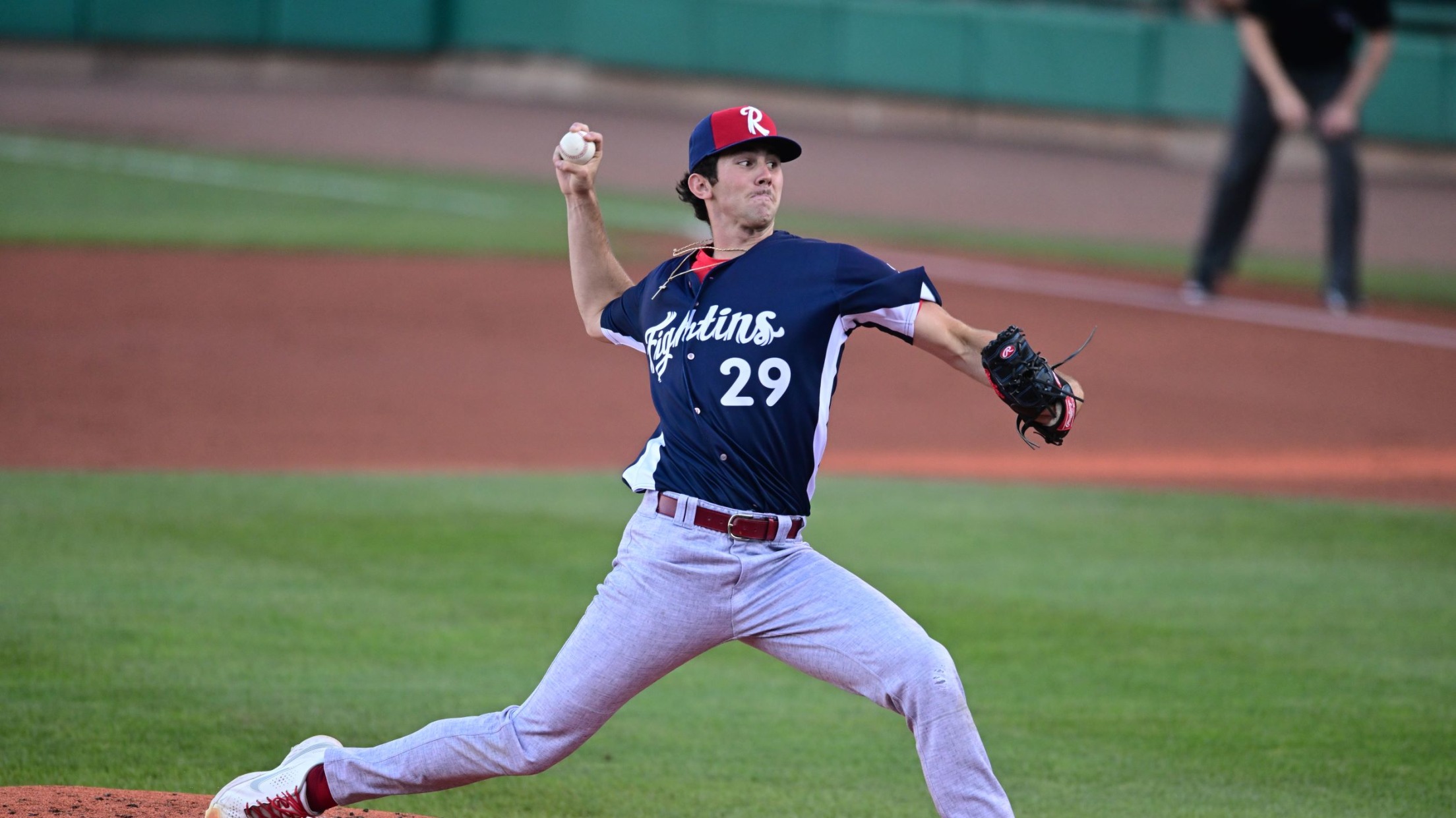 The Reading Fightin Phils are excited to announce that right-handed starter Andrew Painter has been named the Philadelphia Phillies Paul Owens Award winner. This honor is given to one position player and one pitcher who have led the farm system throughout the season. Andrew Painter, 19, is Philadelphia's #1 prospect
R-PHILS ANNOUNCE END OF SEASON PLAYER AWARDS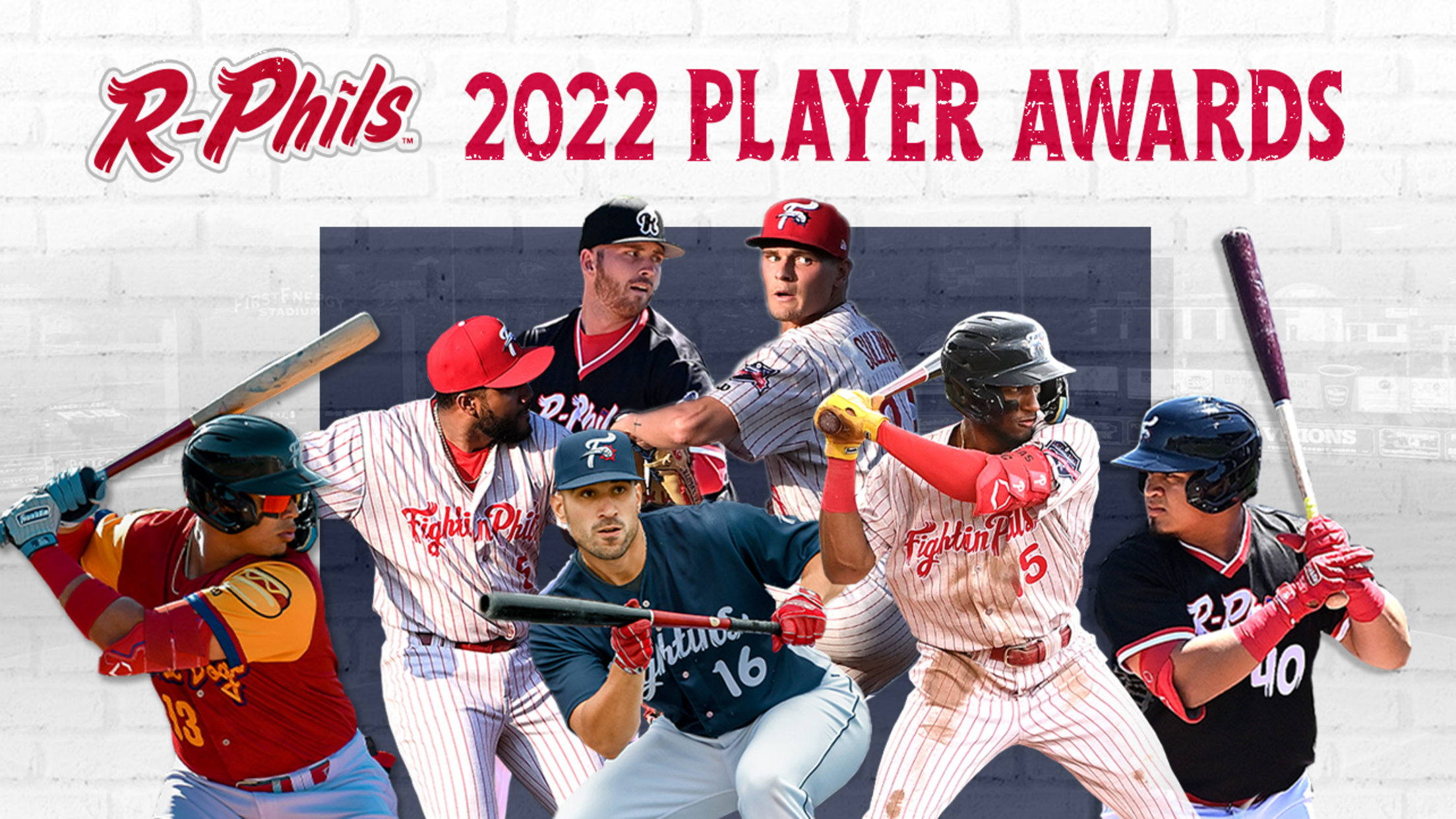 The Reading Fightin Phils have announced their end-of-season player awards with their homestands complete. Below are some of the biggest contributors to the R-Phils in 2022.
Abel Garners EL Pitcher of the Week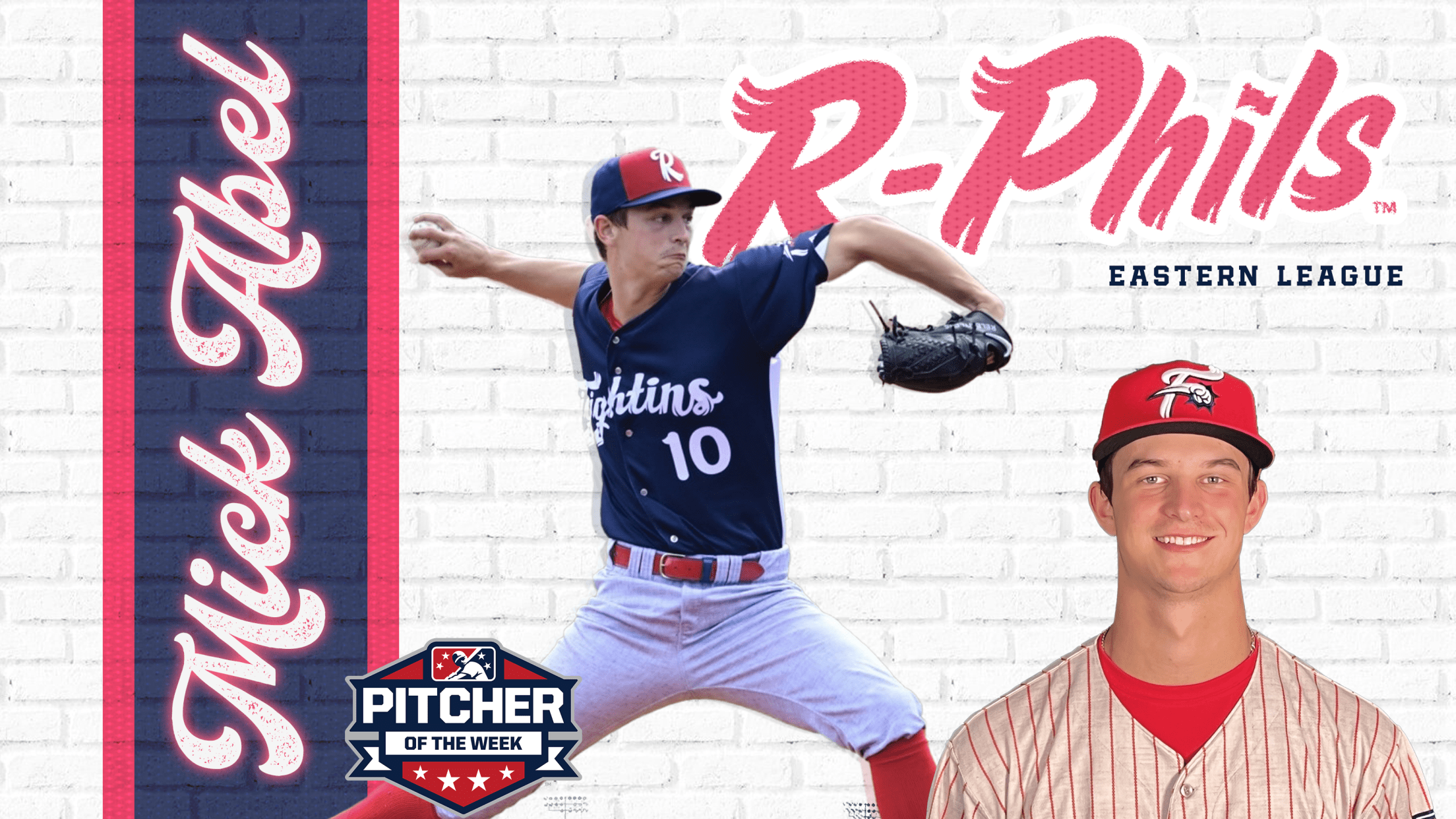 Right-handed starter and Phillies #2 prospect Mick Abel received the Eastern League Pitcher of the Week award for his performance against Hartford. Abel threw five shutout innings to start Sunday's ballgame quieting the Double-A Rockies affiliate. He shutout the Yard Goats, only allowing just one hit and three walks. Abel
Reading Wins Final Game of the Season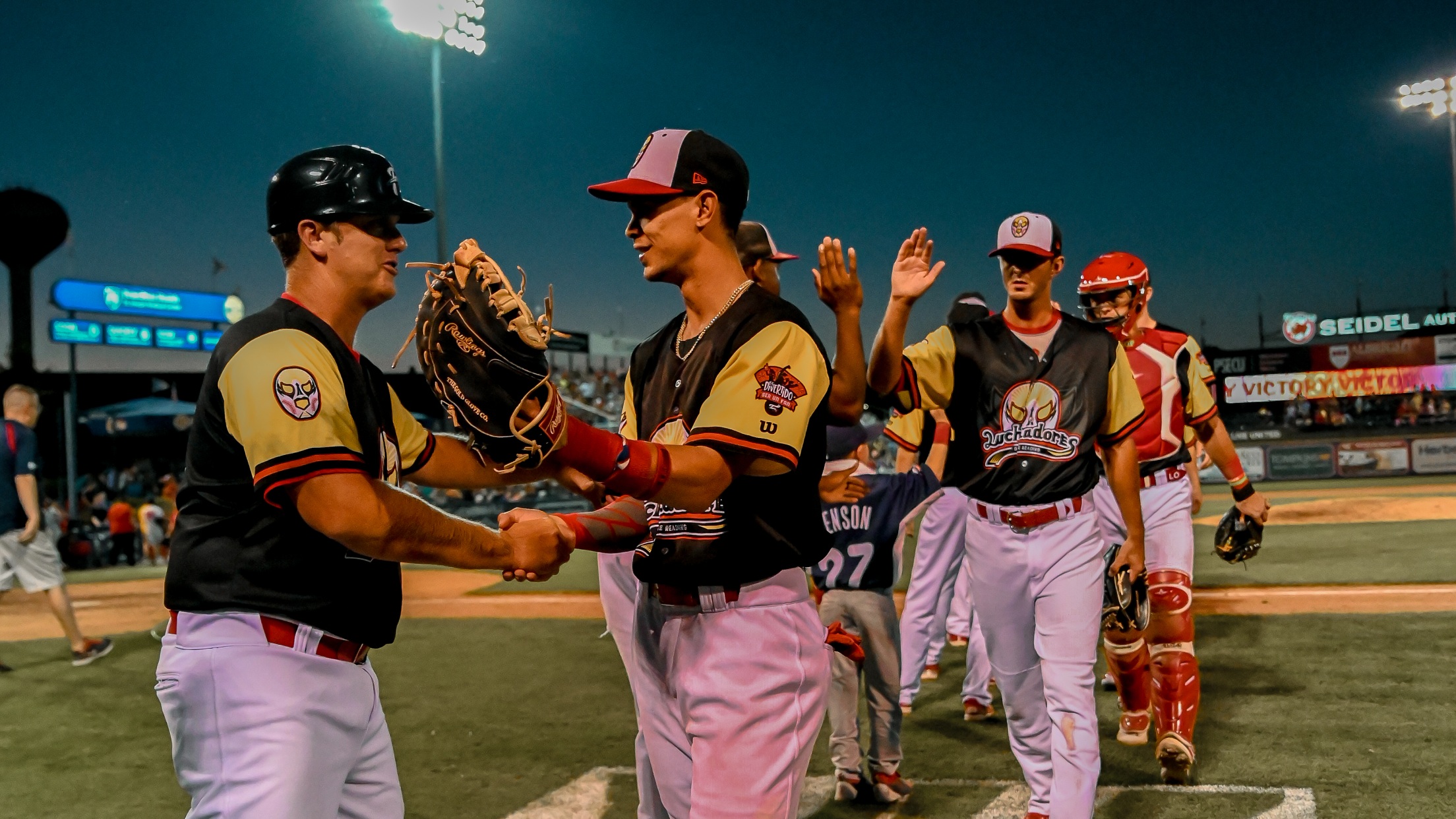 BOX SCORE | REA 9, ALT 8 The Reading Fightin Phils won the final game of the season 9-8 over the Altoona Curve. The Fightins recorded 14 hits as everyone in the starting nine reached successfully. The team finishes the 2022 season with a 61-77 record. Opening Day 2023 for
Fightins Flatten Curve in 9-0 Shutout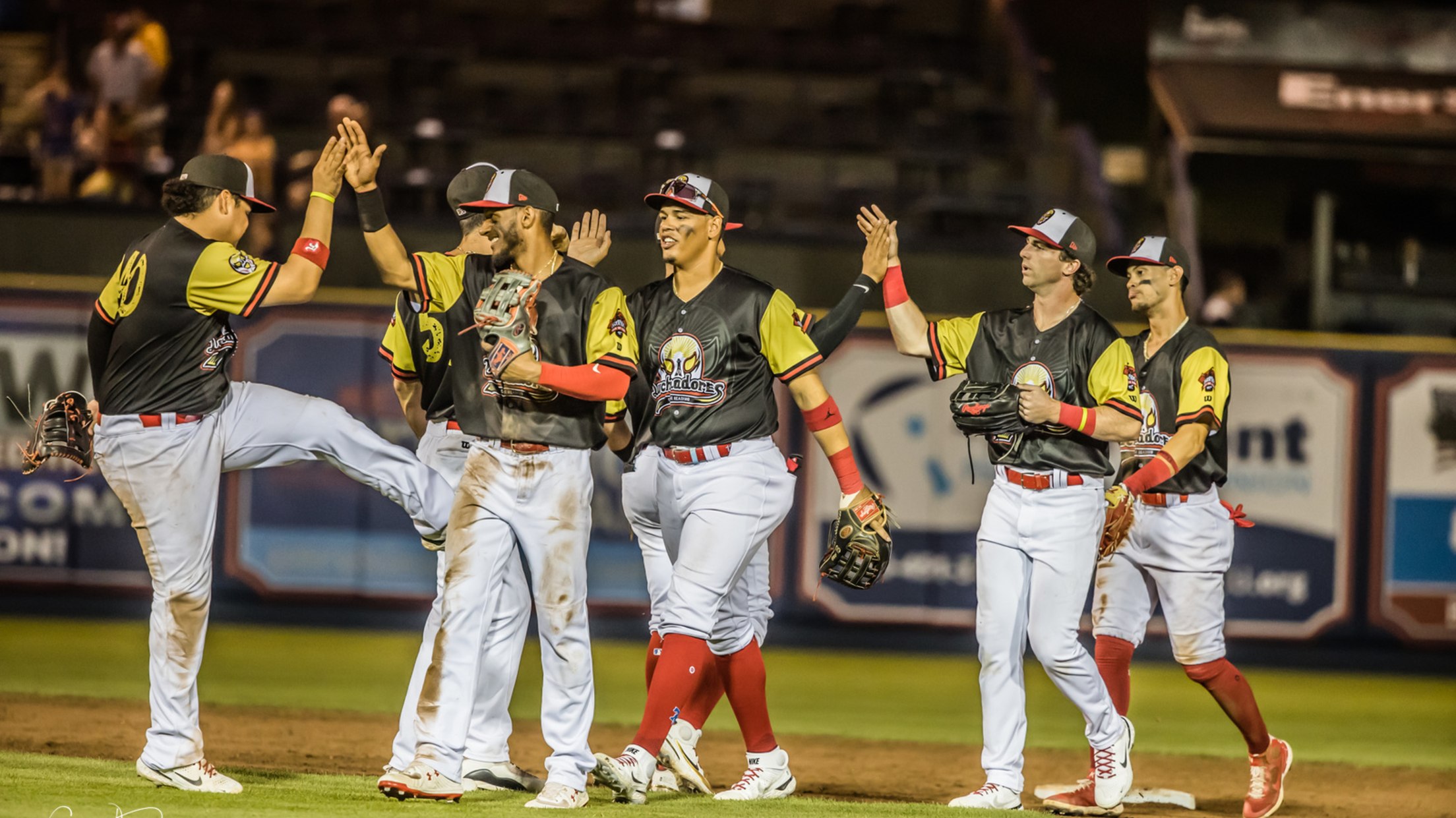 BOX SCORE | REA 9, ALT 0 The Reading Fightin Phils shutout the Altoona Curve 9-0 for a Thursday night victory. It was their eleventh shutout win on the season. Everyone in the starting nine reached successfully for the R-Phils. Here's the Visions Federal Credit Union Post-Game Recap. Ethan Wilson
Reading Drops 6-1 to Altoona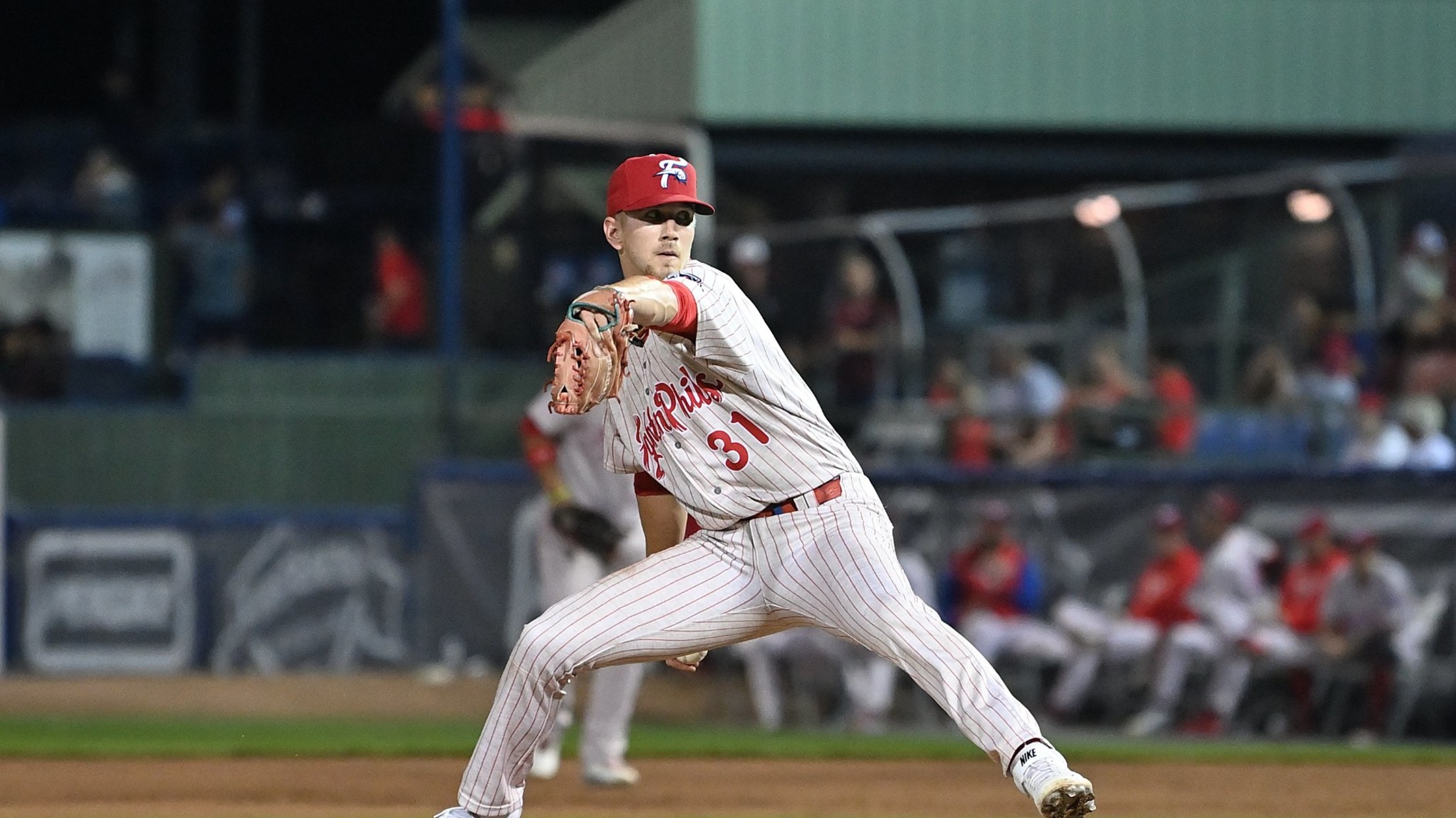 BOX SCORE | REA 1, ALT 6 The Reading Fightin Phils dropped 6-1 to the Altoona Curve in the penultimate game of the season. Jack Conley had two hits in the loss while the Curve homered twice. Here's tonights Visions Federal Credit Union Post-Game Recap. A pitcher's duel held through
Bullpen Sharp in 5-1 Loss to Altoona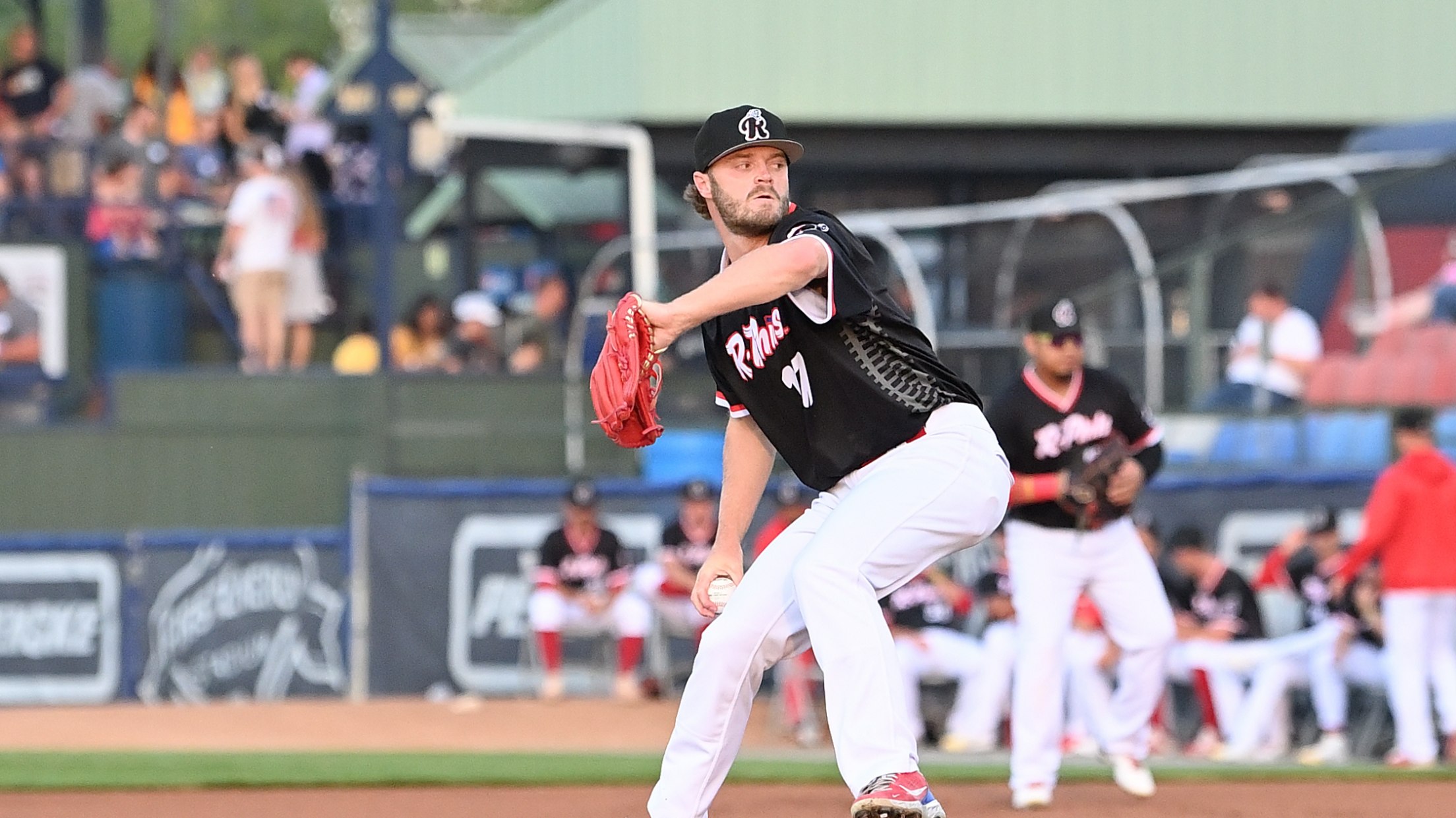 BOX SCORE | REA 1, ALT 5 The Reading Fightin Phils fell to the Altoona Curve 5-1 on Friday night. The Curve's early pair of homers was enough to take the series 3-1. Here's the Visions Federal Credit Union Post-game Recap. Nick Gonzales smoked one deep to left field in
Reading Shutout 8-0 in Altoona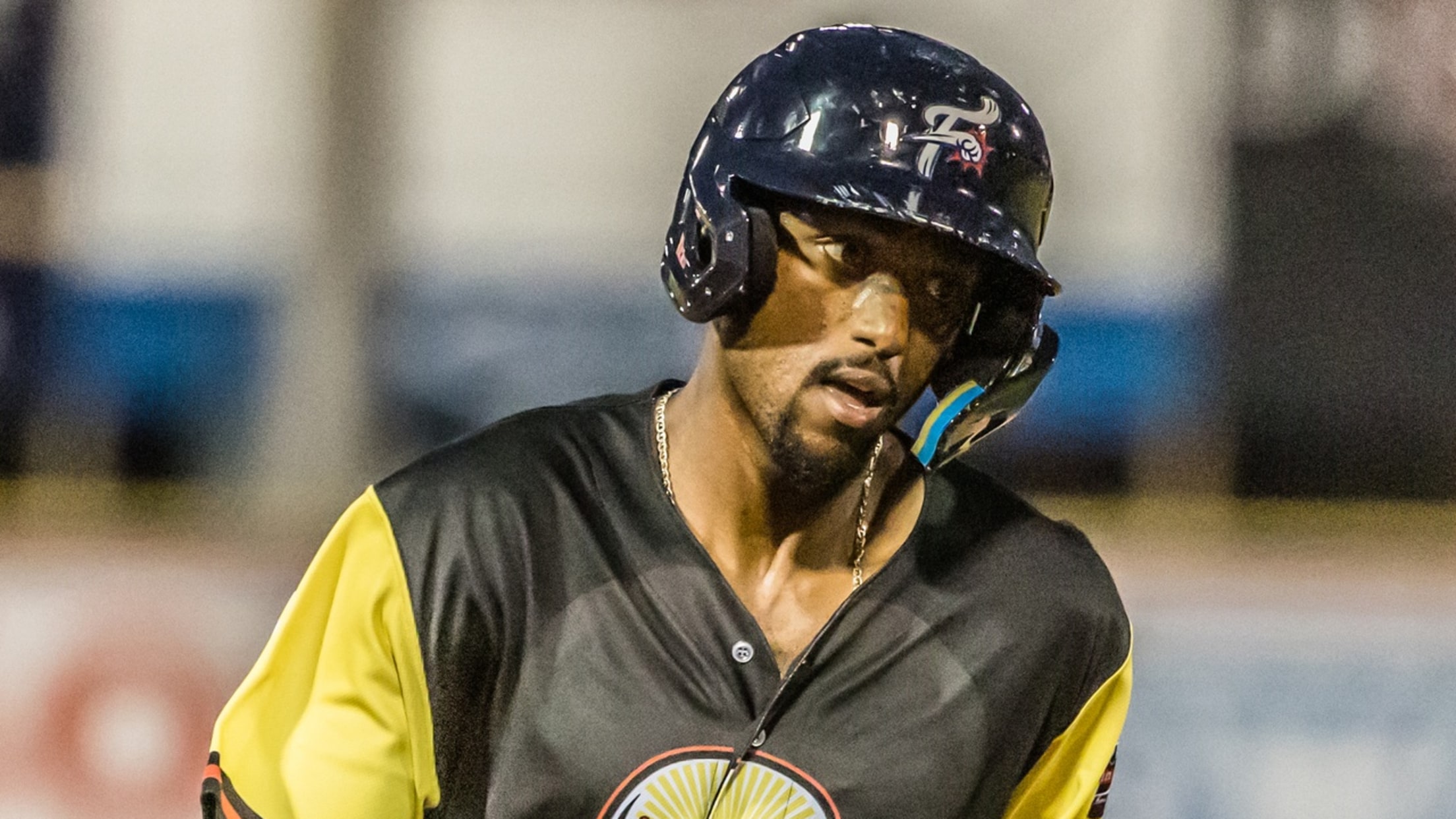 BOX SCORE | REA 0, ALT 8 The Reading Fightin Phils were shutout in Altoona 8-0. The team had just five hits, while the Curve had nine, including a pair of homers. Here's the Visions Federal Credit Union post-game recap. The Fightins pitching staff solidified themselves in the record book.