---

---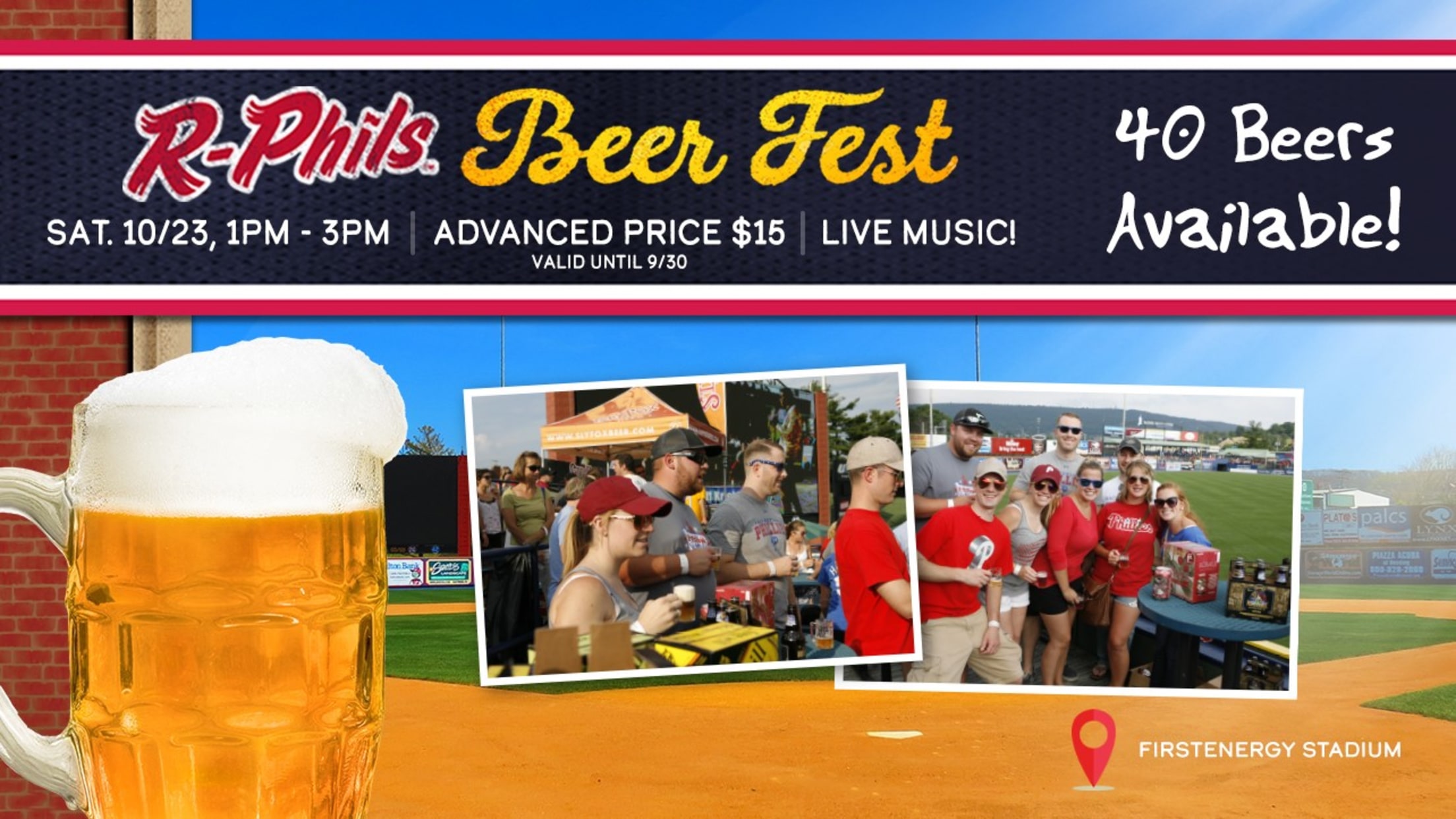 Beer Festival on Saturday, Oct 23 with Battle of the Bands
The Reading Fightin Phils invite beer lovers to our Beer Festival at FirstEnergy Stadium on Saturday, October 23rd. The event will run in the Tompkins VIST Bank Plaza from 1pm - 3pm during the Battle of the Bands contest. Join us at the ballpark to relax, enjoy some entertainment, and sip on some of your ice-cold favorites!
---

---

Hospitality Areas

Ticketing

Our Sponsors


Follow the Fightin' Phils
FIGHTINS 2022 OPENING DAY!