Fresno drops series against Nashville
Fisher and Stassi go yard in 13-3 loss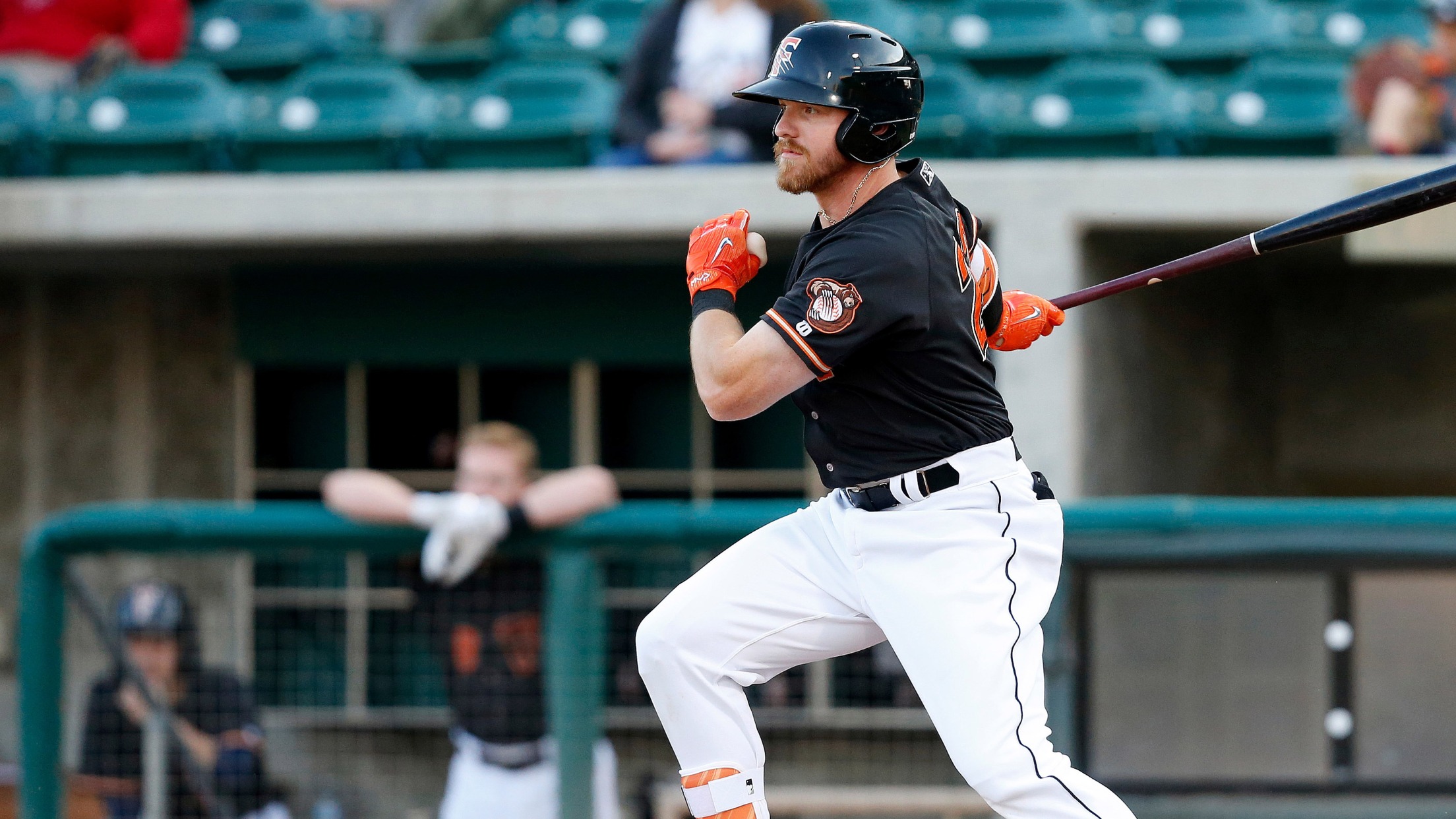 (Kiel Maddox)
The Nashville Sounds (18-19) defeated the Fresno Grizzlies 13-3 (16-25) in the finale of a four-game series to take the only series of the season between the clubs.Matt Chapman (3-for-4) homered for the Sounds in the third consecutive game of the series. His eighth of the season, a solo shot
The Nashville Sounds (18-19) defeated the Fresno Grizzlies 13-3 (16-25) in the finale of a four-game series to take the only series of the season between the clubs.
Matt Chapman (3-for-4) homered for the Sounds in the third consecutive game of the series. His eighth of the season, a solo shot to center, gave Nashville a 1-0 lead in the third. The inning continued with Franklin Barreto (3-for-6) hitting his sixth home run of the season to left, a three-run knock to make the score 4-0.
The third long ball of the third frame was in favor of the Grizzlies. Max Stassi hit his second homer of the season to right. The solo shot cut the Sounds lead to 4-1.
Nashville took a 9-1 lead in a nine-batter five-run fourth. Joey Wendle (2-for-5) led off the inning with a triple to right and was the first to score on a Bruce Maxwell RBI single. Chapman scored on a wild pitch a few batters later. Consecutive RBI doubles from Barreto and Matt Olson (2-for-6) did the rest of the damage.
The Sounds extended their lead to 12-1 in the sixth. Renato Núñez (2-for-5) knocked a two-run double to right and scored on a Wendle double that followed. In the eighth, Nunez hit a solo homer to deep left to make the score 13-1.
Fresno cut Nashville's lead to 13-3 in the bottom of the eighth on a two-run homer crushed to center by Derek Fisher. Reid Brignac scored on Fisher's team-leading ninth of the season. The long ball was the fifth of the game, the third consecutive game both clubs combined for five homers.
In his fourth start of the season for the Grizzlies, Trent Thornton (1-2) pitched four innings and allowed nine runs on nine hits without a walk in the loss. He stuck out six batters, tied for his season high in each of his last three appearances. For the Sounds, Daniel Mengden (1-1) earned the win allowing just one run on four hits with seven strikeouts.
The Grizzlies start a four-game series against the Memphis Redbirds on Friday at 7:05 p.m. at Chukchansi Park. Probable starters are RHP Luke Weaver (3-0, 0.41) for Memphis and RHP Mike Hauschild (0-1, 11.70) for Fresno.