Fresno Street Eats Headlines Grizzlies Daily Specials
Monday Madness welcomes Island Waterpark as its new partner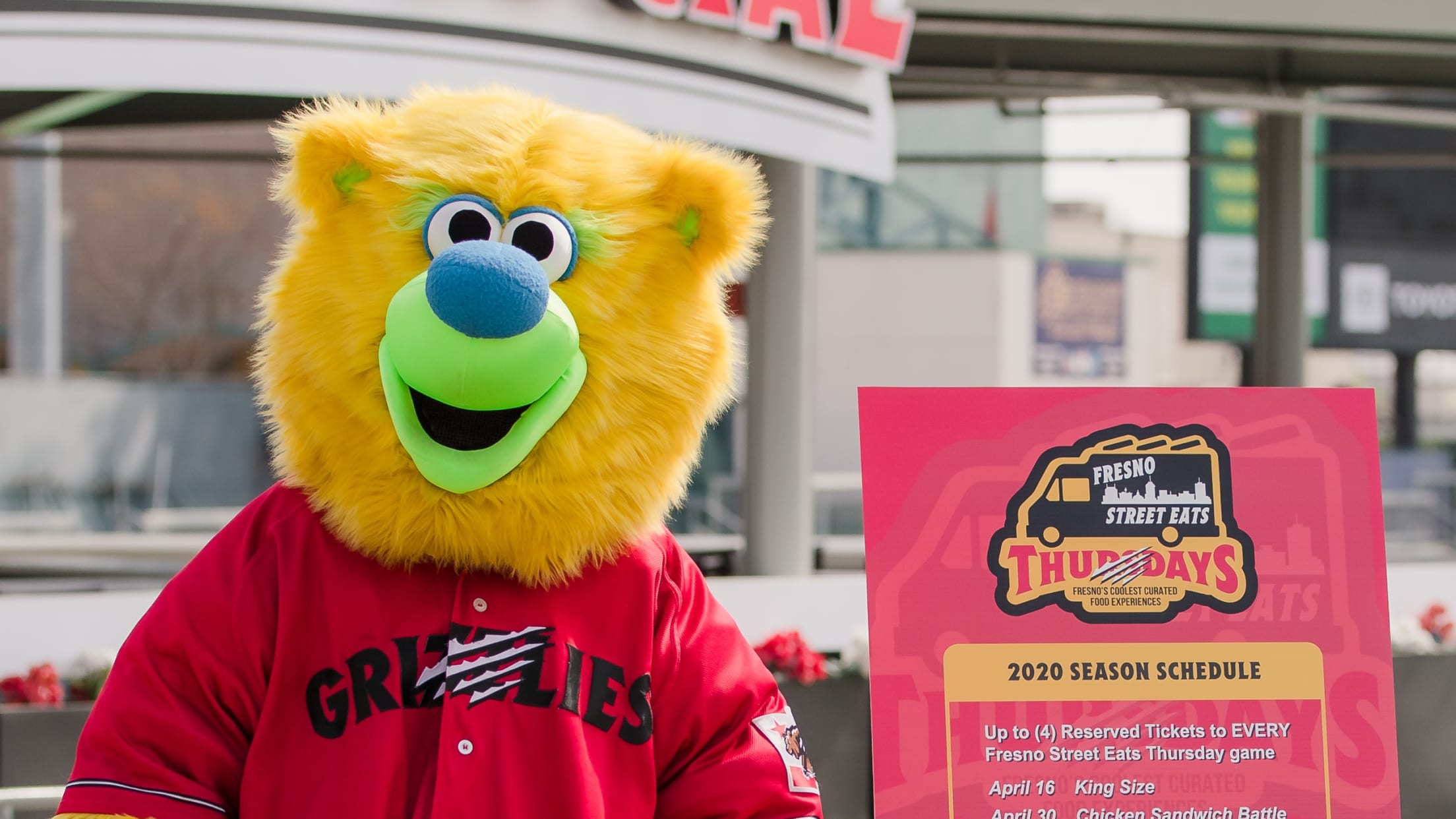 FRESNO, Calif. – The Fresno Grizzlies have announced their 2020 weekly promotions, designed to enhance what is already the most cost-effective, family-friendly entertainment and sports experience in the Central Valley.
Chukchansi Park job fair is set for Saturday, March 7th
The Fresno Grizzlies and Professional Sports Catering (PSC) employ upwards of 500 game-day staff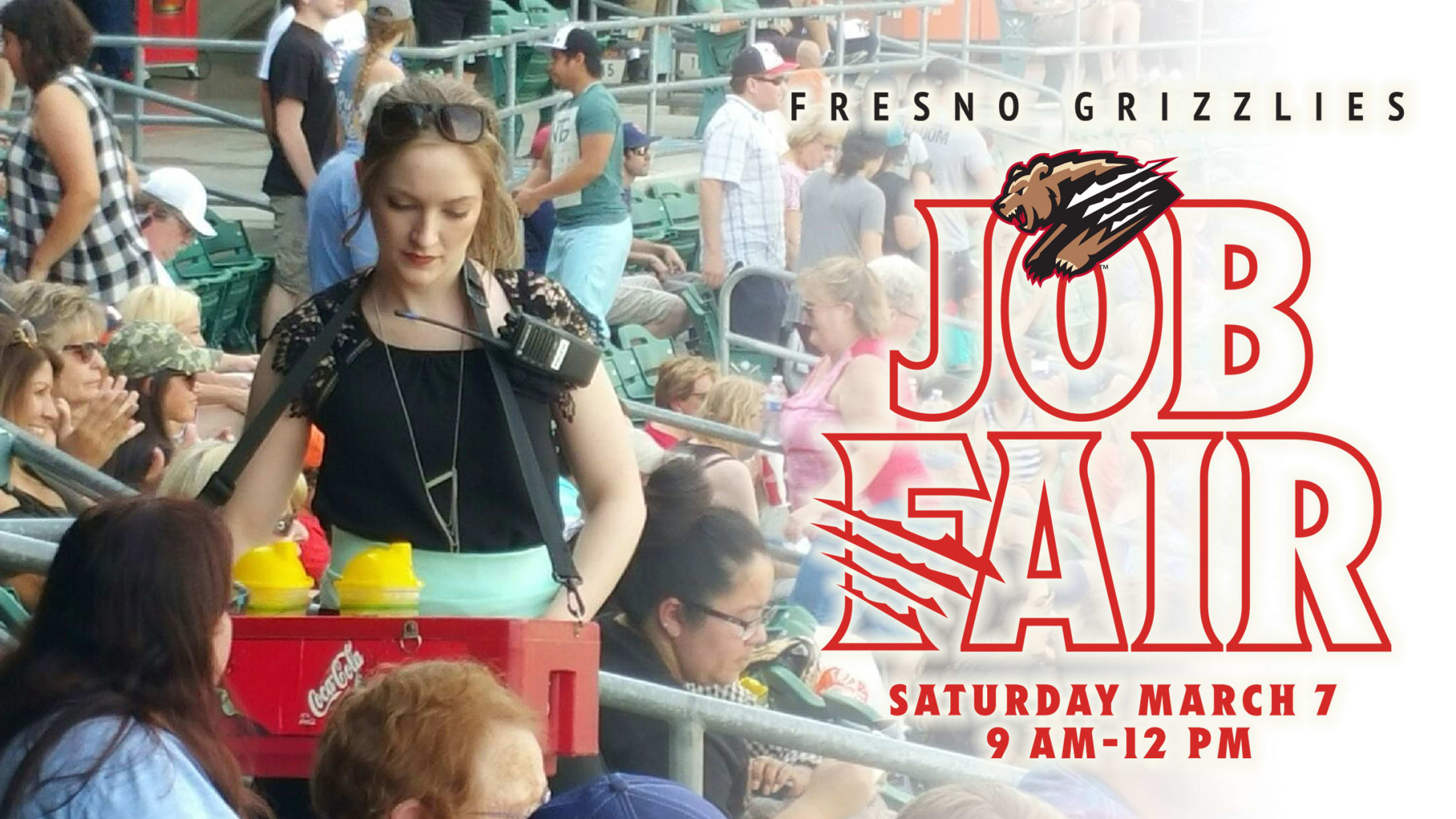 FRESNO, Calif. - The Fresno Grizzlies will hold their annual job fair at Chukchansi Park in Downtown Fresno on Saturday, March 7th from 9 a.m. to 12 p.m. Chukchansi Park employs roughly 500 game-day workers for the Grizzlies baseball season and several stadium special events. As a huge employer in
Fresno Grizzlies release 2020 promotional schedule; single-game tickets go on sale today
A mix of new promotions and fan favorites will make for an unforgettable season
FRESNO, Calif., Feb. 12, 2020 - Today, pitchers and catchers from the World Series Champion Washington Nationals, the parent team of the Fresno Grizzlies, reported to Spring Training in West Palm Beach, Florida. To coincide with the excitement of baseball season quickly approaching, the Fresno Grizzlies have announced their much-anticipated
A League of Her Own
The initiative aims to empower more girls on the field and in sports' front offices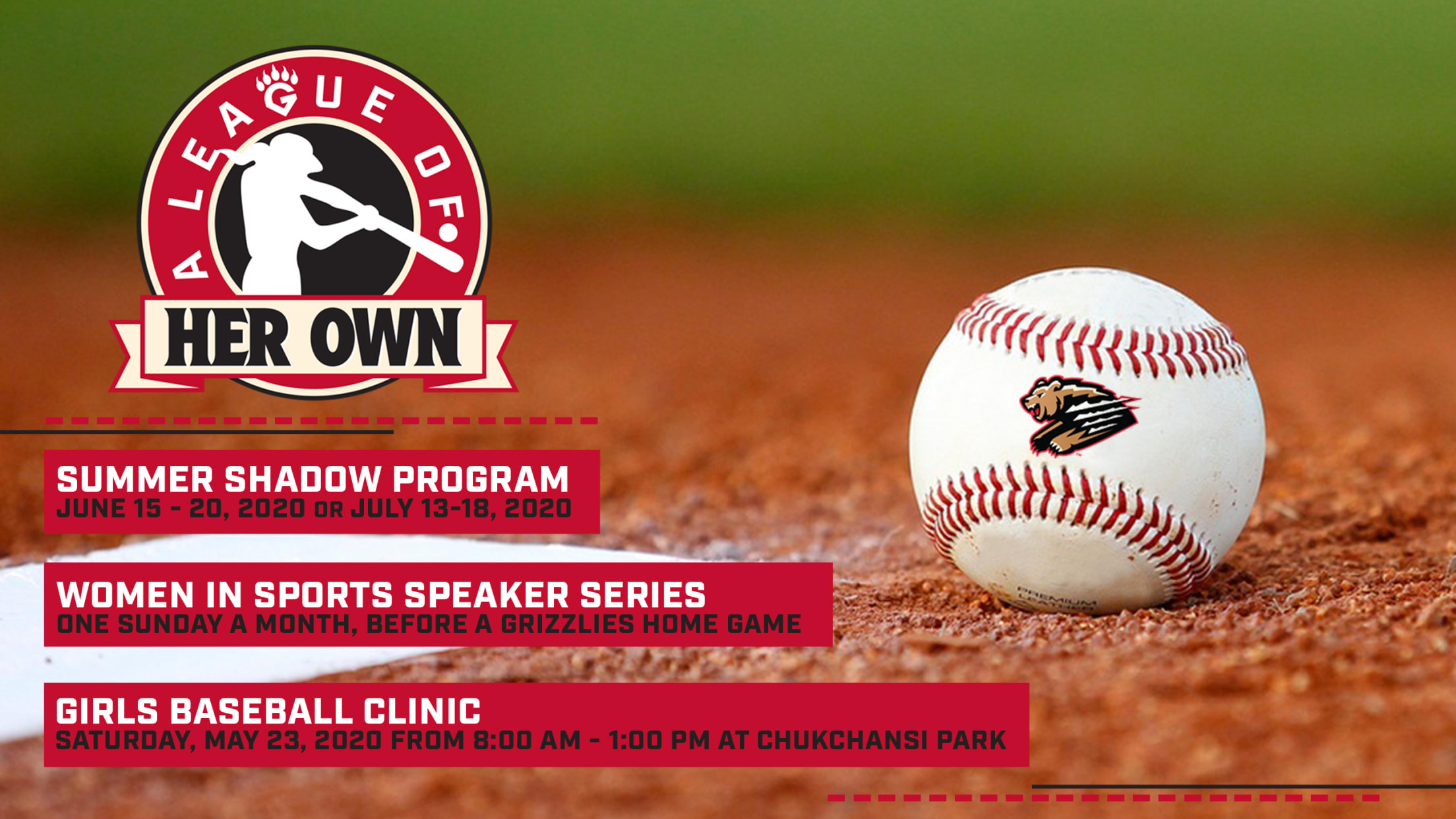 The Fresno Grizzlies are proud to announce a new initiative to support and encourage girls in the sports industry-whether on the field or in the front office. Through the overarching initiative "A League of Her Own," we aim to provide real and meaningful experiences for girls to participate in sports.
Grizzlies Give Back More Than $1M in 2019
Chukchansi Park hosted more than 135 non-profit events during the year
Chukchansi Park thrived in 2019, playing home to more than 135 non-profit events, with a total of nearly 25,000 attendees. The Grizzlies also gave more than $1 million in monetary and in-kind donations, which was the most in Minor League Baseball's Triple-A Pacific Coast League.The Fresno Grizzlies take pride in
Fresno Grizzlies Announce 2020 Field Staff
Michael Tejera will join the staff as the team's pitching coach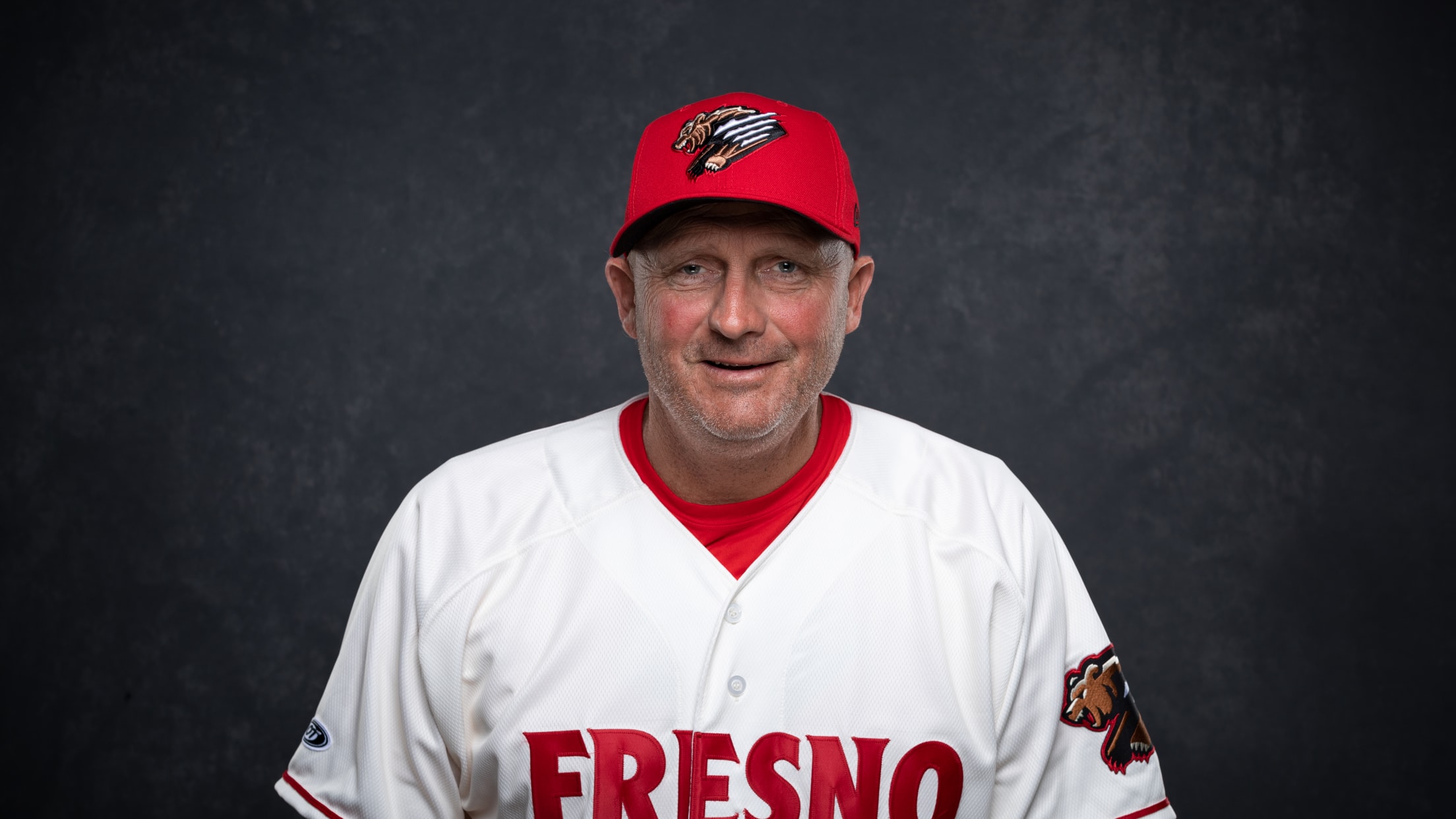 FRESNO, Calif. - The Fresno Grizzlies and Washington Nationals have announced the Fresno field staff for the 2020 season with one new face in the Grizzlies dugout. Manager Randy Knorr will once again pilot the team after finishing 65-75 last season. Assuming the same roles in 2020 as well are
Grizzlies bolster front office staff for upcoming season
MiLB team hires two while promoting six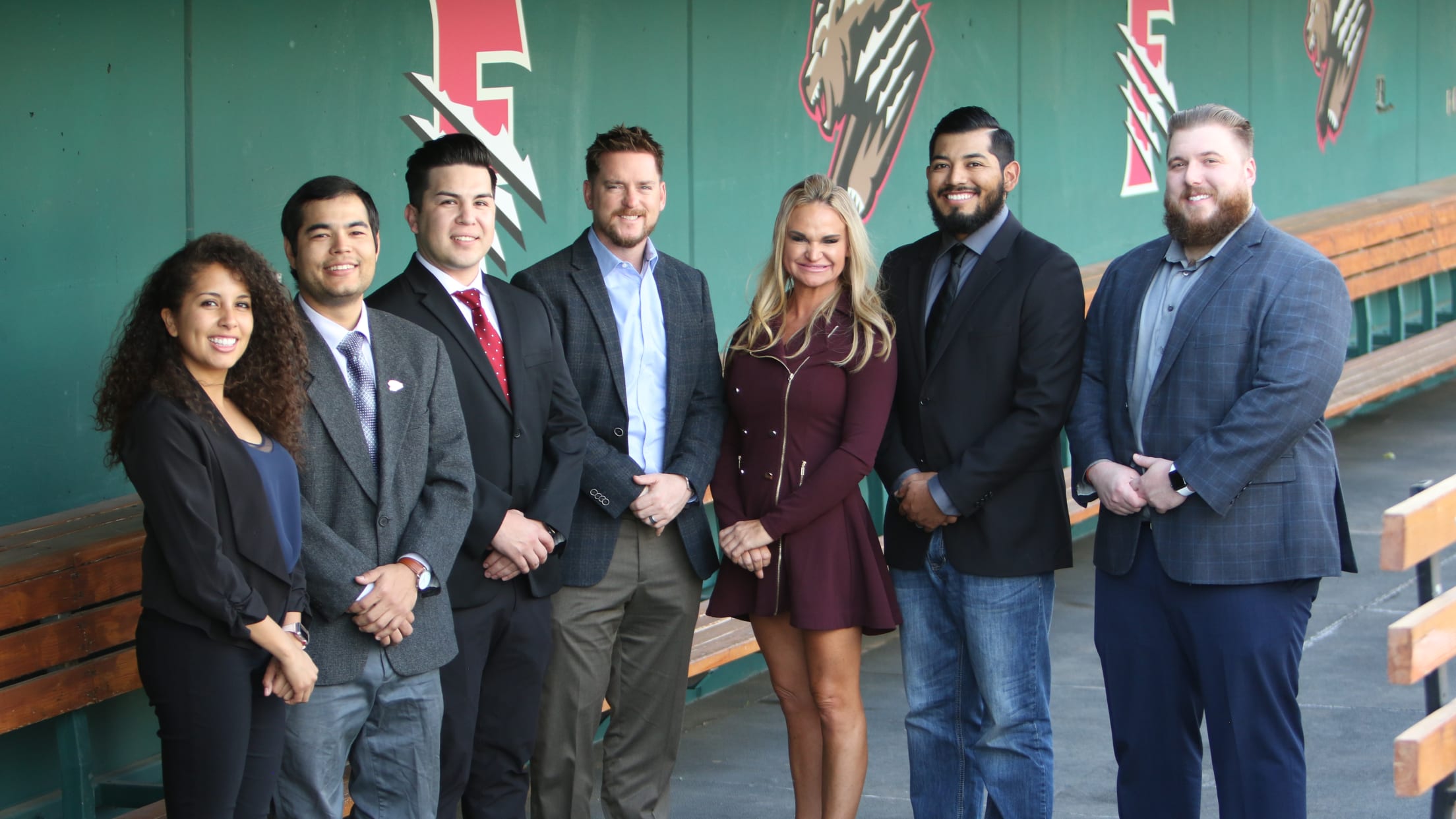 FRESNO, Calif. - The Fresno Grizzlies are proud to announce the addition of two new employees, while internally promoting six more to their front office in preparation for the 2020 season."We are so happy with the newcomers and internal promotions," said Derek Franks, Grizzlies President. "This group not only works
Grizzlies unveil Community GARden at Chukchansi Park
GARden will teach high school students about urban agriculture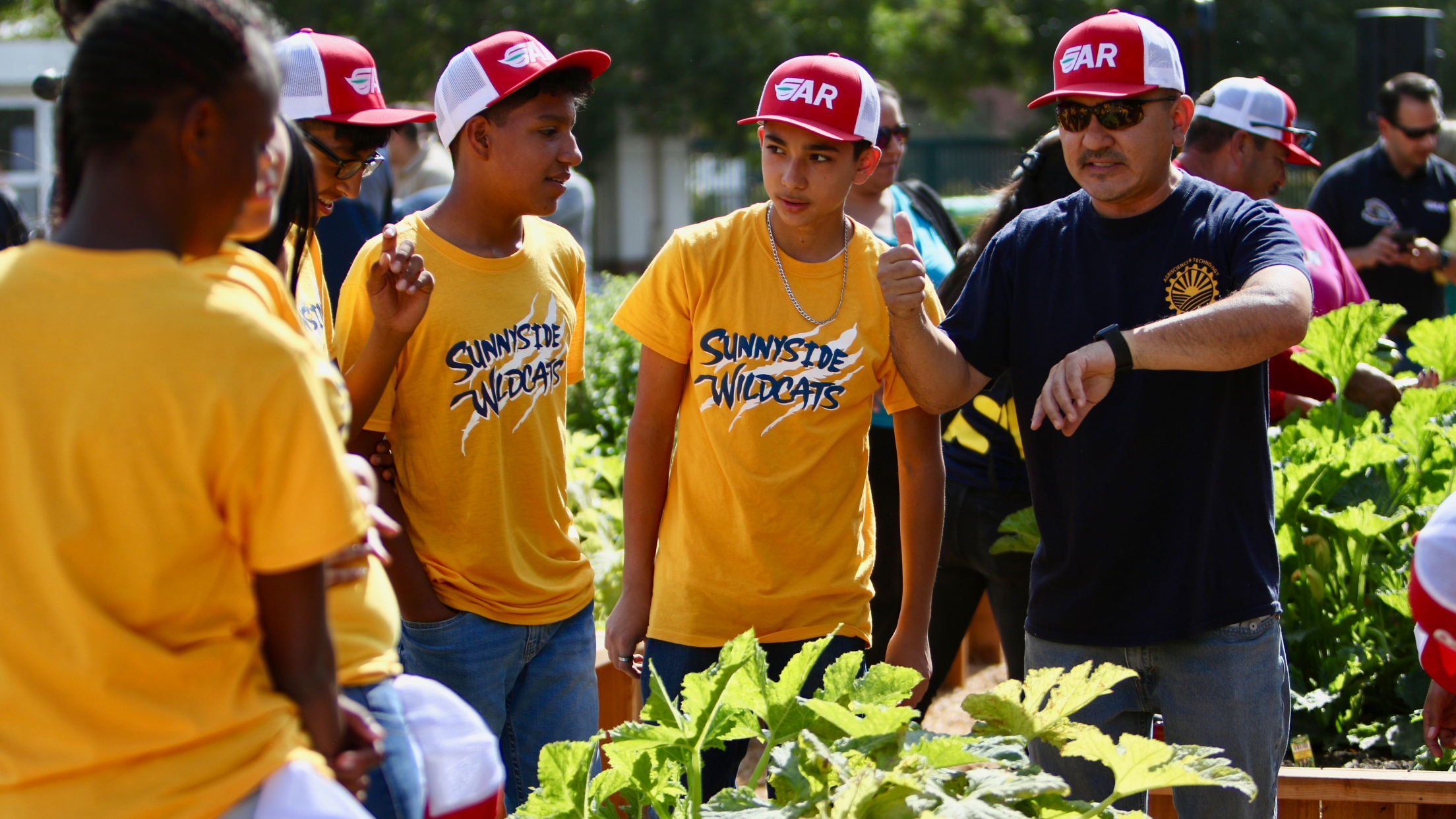 Click here to see photos from the event. FRESNO, CA - The Fresno Grizzlies unveiled the Community GARden presented by GAR Tootelian, Inc. at Chukchansi Park. The Community GARden, located behind the center field fence, is a sustainable garden created to give students the opportunity to learn about urban agriculture and growing
Fresno Grizzlies announce 2019 player awards
Infielder Carter Kieboom selected to 2019 All-PCL Team, outfielder Yadiel Hernandez is 2019 Grizz MVP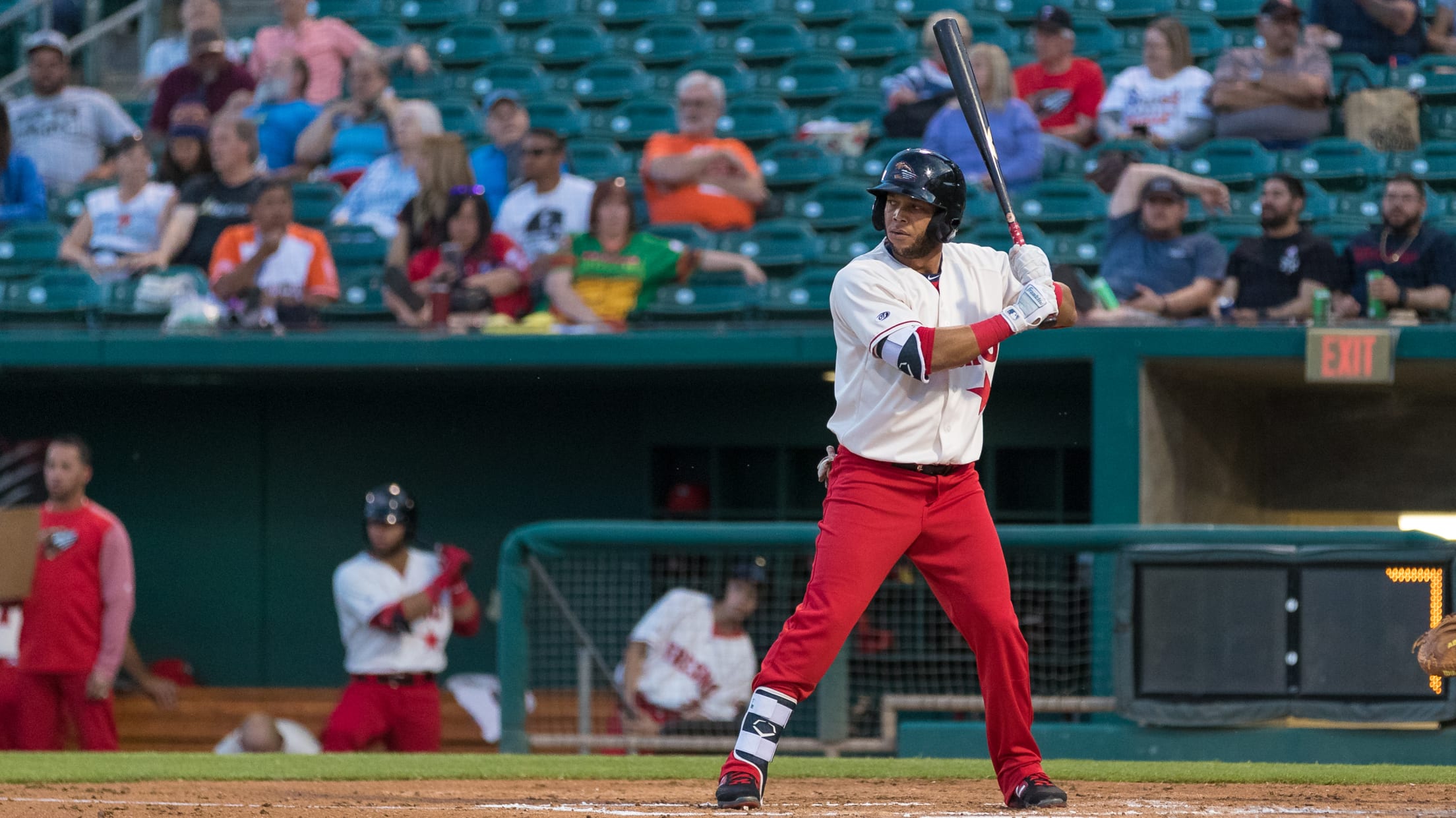 The Fresno Grizzlies, in their debut season as Triple-A affiliate of the Washington Nationals, have announced individual player awards for the 2019 season, as selected by the club's front office. In addition, Carter Kieboom has been selected to the 2019 All-Pacific Coast League Team (shortstop). Outfielder Yadiel Hernandez is Fresno's 2019 Most Valuable Player,
SAVE THE DATE: Will Clark returns to Fresno on January 31
San Francisco Giants legend and former Fresno Giant to be featured guest at 59th Anniversary Hot Stove Gala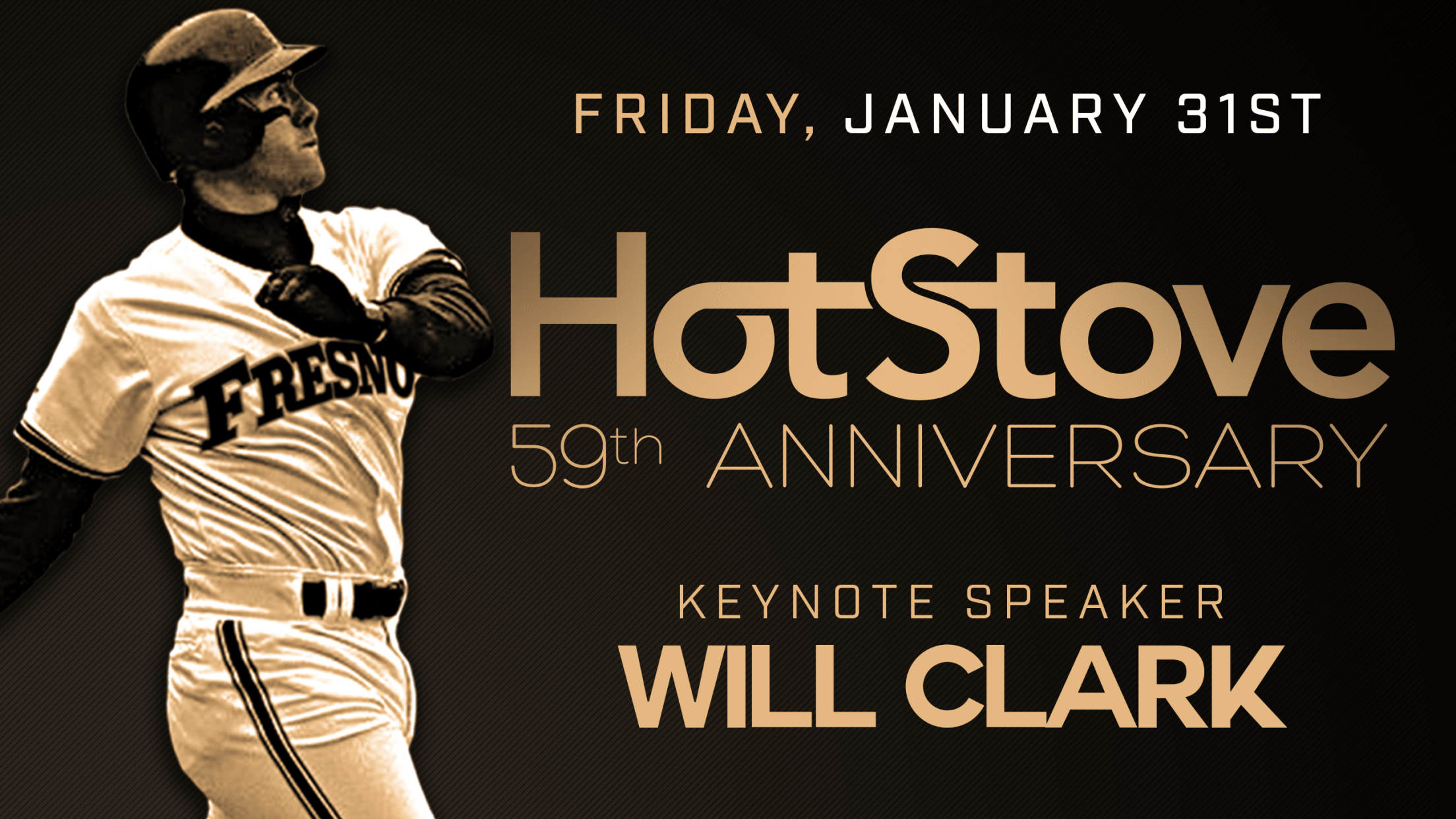 VISIT http://bit.ly/HotStove2020Tix TO BUY TICKETS AT EARLY-BIRD RATES! PRICES WILL RISE BEGINNING TUESDAY, SEPT. 3.The keynote speaker has been announced for the Fresno Grizzlies' annual Hot Stove Gala, to take place at Chukchansi Park the evening of Friday, January 31. Six-time Major League All-Star first baseman Will Clark will be the featured
Grizzlies finish 2019 on six-game win streak
Homers by Drew Ward and Matt Reistetter the difference in season's ultimate game
Fresno, CA (Monday, September 2) - The Fresno Grizzlies (65-75) finished their 22nd season with a 6-5 victory over the Albuquerque Isotopes (60-80) on Labor Day afternoon at Chukchansi Park. Fresno wrapped the 2019 campaign with a 7-1 homestand and a season-high six-game win streak, victorious in nine of their
Grizz roar to fifth straight victory thanks to Difo's walk-off double
Fresno looks for the sweep tomorrow as the 2019 season wraps-up
Fresno, California (Sunday, September 1) - The Fresno Grizzlies (64-75) walked-off on the Albuquerque Isotopes (60-79) 7-6 in 10 innings Sunday evening from Chukchansi Park. Fresno won their fifth straight contest, a season-long and improved to 14-7 on Sundays. Wilmer Difo played hero, lining a double to the right-center gap,
Ward and Grizzlies claw past Isotopes 4-2 Saturday
Drew Ward mashes two homers and drives in all four Fresno runs
Fresno, California (Saturday, August 31) - The Fresno Grizzlies (63-75) hung on to beat the Albuquerque Isotopes (60-78) 4-2 Saturday night from Chukchansi Park. Fresno has now won four straight contests (ties season-long) and six of seven. James Bourque (4-1) enjoyed the victory after a scoreless eighth while Matt Pierpont
Capacity crowd help Grizzlies to series-opening win
Fresno improves to 94-63 all-time vs. Albuquerque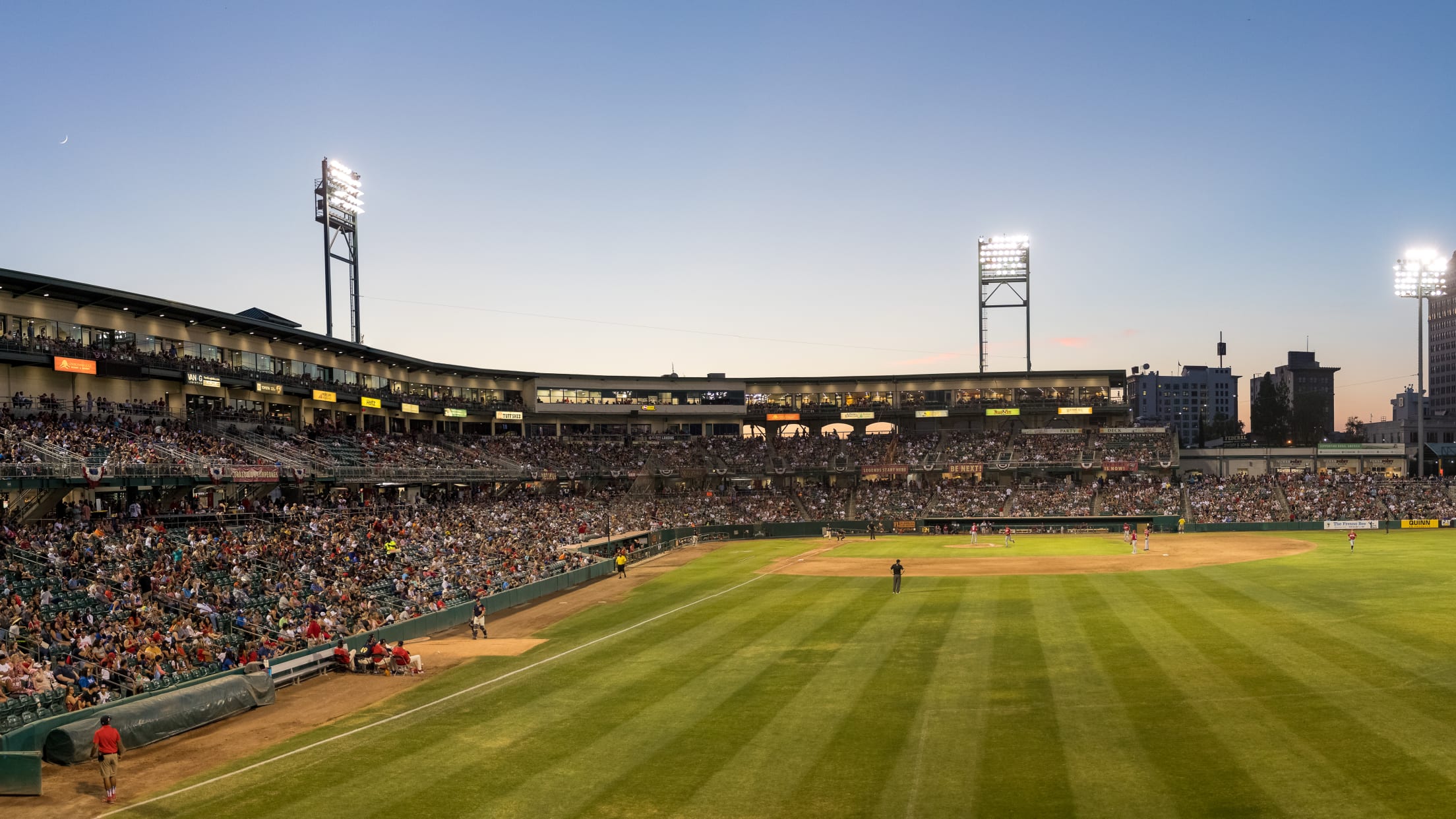 Fresno, CA (Friday, August 30) - Three home runs by the Fresno Grizzlies (62-75) wowed a crowd of 12,812 on Friday night at Chukchansi Park, and carried the home side to a 6-5 victory in the series-opener against the Albuquerque Isotopes (60-77). The Grizzlies have now hit 202 homers this
Fresno knocks off Tacoma 13-5 in series finale
Wilmer Difo: 5-5, 5 RBI; Yadiel Hernandez: HR, 4 RBI
Fresno, California (Thursday, August 29) - The Fresno Grizzlies (61-75) defeated the Tacoma Rainiers (59-76) 13-5 Thursday evening from Chukchansi Park. Fresno won the four-game set and finished 7-9 against Tacoma this season. Paolo Espino (8-4) relished the victory after five innings of work. He struck out six. Mike Wright
Slugfest ends in a 14-13 Grizz walk-off
Fresno trailed 7-0 after an inning and a half; Jake Noll with the game-winner
Fresno, California (Wednesday, August 28) - The Fresno Grizzlies (60-75) outlasted the Tacoma Rainiers (59-75) 14-13 in 10 innings Wednesday night from Chukchansi Park. Both clubs combined for 37 hits with every batter notching at least one knock. Fresno trailed 7-0 after a frame and a half, their largest comeback
Tacos stifled by Taco-ma on Tuesday
Josh Lucas fans two in his Fresno debut
Fresno, California (Tuesday, August 27) - The Fresno Tacos (59-75) fell to the Tacoma Rainiers (59-74) 4-1 Tuesday evening from Chukchansi Park. Fresno finished 6-5 as the Tacos this season with a 2-0 mark on the road. Sean Nolin (6-3) relished the victory after seven stellar innings. He allowed two
Ward, Difo guide Grizzlies past Rainiers 9-3
Drew Ward: HR, 4 RBI; Wilmer Difo: 3B, 3 RBI
Fresno, California (Monday, August 26) - The Fresno Grizzlies (59-74) mustered a 9-3 win over the Tacoma Rainiers (58-74) Monday night from Chukchansi Park. Fresno scored five runs in the sixth to hold on for the victory. Drew Ward and Wilmer Difo helped the cause, driving in seven of the
Grizzlies down Isotopes 5-3 Sunday
Yadiel Hernandez joins the Fresno 30-HR club
Albuquerque, NM (Sunday, August 25) - In the last road game of the regular season, the Fresno Grizzlies (58-74) clipped the Albuquerque Isotopes (57-75) 5-3 from "The Lab." Fresno split the series and improved to 13-7 on Sundays (8-3 away). Scott Copeland (5-5, win), Sam Freeman (hold) and James Bourque
Brandon Snyder goes deep but Albuquerque beats Fresno
Snyder becomes the sixth Grizzlies' player ever to reach 30 HR
Albuquerque, NM (Saturday, August 24) - The Albuquerque Isotopes (57-74) overwhelmed the Fresno Grizzlies (57-74) 17-7 Saturday evening from "The Lab." Both clubs combined for 38 hits with 18 of them going for extra-bases. Albuquerque recorded five runs in the third and another nine in the fifth to seal the
Duke City Dominance: J.J. Hoover shines in 8-2 Fresno triumph
Hoover strikes out 11 over seven innings (both season-highs)
Albuquerque, NM (Friday, August 23) - The Fresno Grizzlies (57-73) bested the Albuquerque Isotopes (56-74) 8-2 Friday evening from "The Lab." J.J. Hoover (5-6, win) kept the Albuquerque bats quiet as he dazzled for a season-high seven innings. Hoover struck out 11, tying Kyle McGowin (May 12) for the most