Fresno takes 3 of 4 from Sacramento with another 6-2 win in doubleheader
Tyler White and Jon Kemmer homer to get Grizz back to .500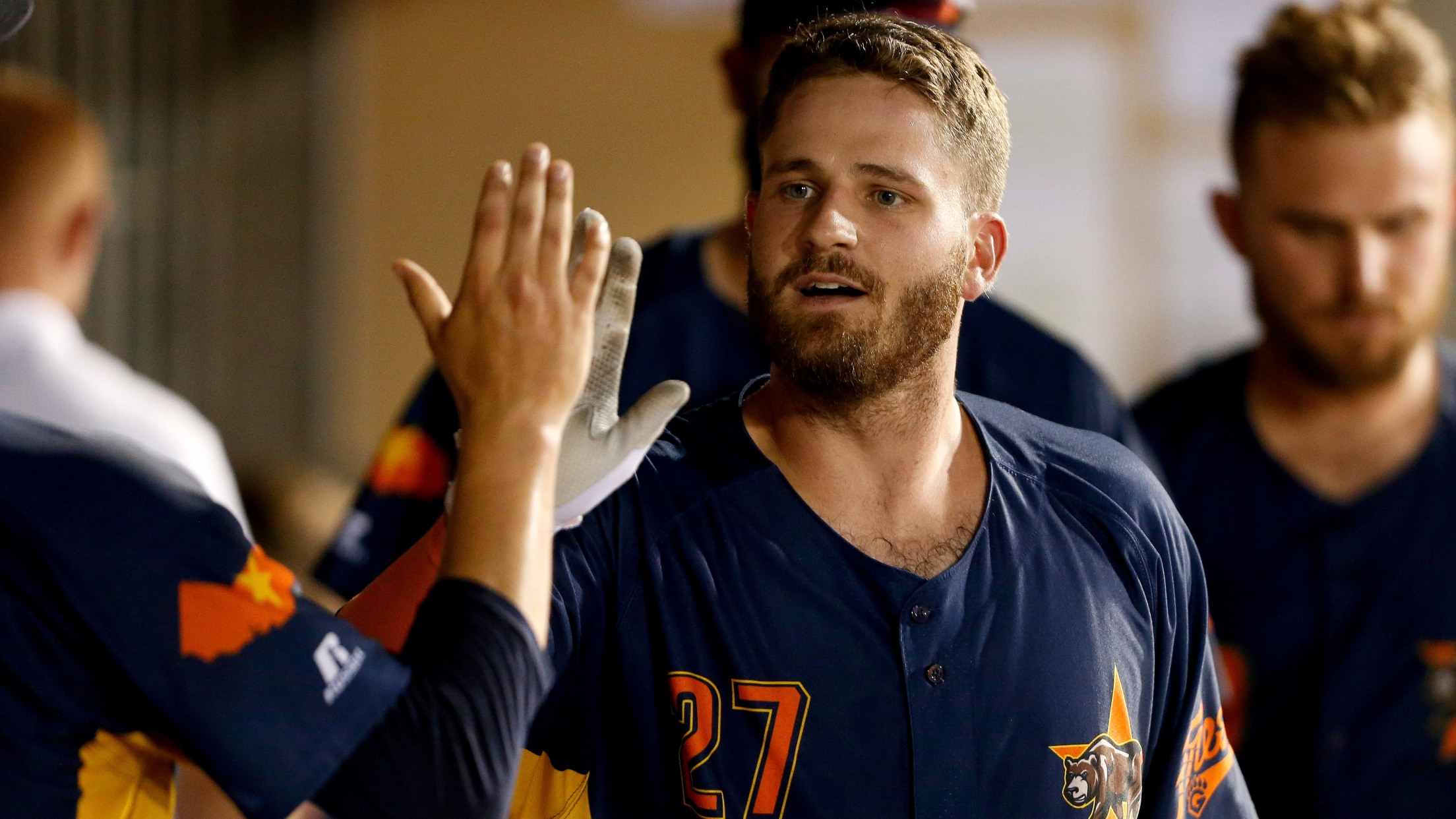 (Kiel Maddox)
The Fresno Grizzlies (38-38) beat the Sacramento River Cats (29-45) 6-2 once again in the second seven inning game of their Saturday doubleheader. The Grizzlies took three of four from the River Cats in the four-game series at Chukchansi Park to get back to .500 for the first time since
The Fresno Grizzlies (38-38) beat the Sacramento River Cats (29-45) 6-2 once again in the second seven inning game of their Saturday doubleheader. The Grizzlies took three of four from the River Cats in the four-game series at Chukchansi Park to get back to .500 for the first time since they were 9-9 on April 23.
The River Cats took an early 1-0 lead when Mac Williamson scored on a double play ball in the second. The Grizzlies tied the contest 1-1 on a Tyler White solo homer that led off the fourth frame. His 11th home run of the season was hit to left center.
The Grizzlies took a 3-1 lead in the fifth. Jon Kemmer (2-for-2) led off the inning with his 10th home run of the season, a solo shot to right center. Max Stassi then scored on a throwing error that allowed Tony Kemp to reach second on a sacrifice bunt. In the sixth, RBI singles from Kemmer, Stassi and Kemp extended Fresno's lead to 6-1. Sacramento finished off the scoring with a Juan Ciriaco RBI double to make the final score 6-2.
Fresno starter Dean Deetz allowed one run on one hit and three walks with a strikeout in 3.2 IP. Reliever Brendan McCurry (1-0) earned the win in a scoreless and hitless 1.1 IP. Sacramento starter Dusten Knight (1-2) took the loss allowing three runs (two earned) on four hits and a walk with three strikeouts.
The Grizzlies continue their 12-game homestand when they open a four-game series with the Albuquerque Isotopes on Monday at 7:05 p.m. at Chuckchansi Park. Probable starters are LHP Ryan Carpenter (3-6, 5.30) for Albuquerque, against Fresno RHP David Martinez (4-7, 4.88).