Gage's strong start aids in River Cats win
Eury Perez launches first home run since joining club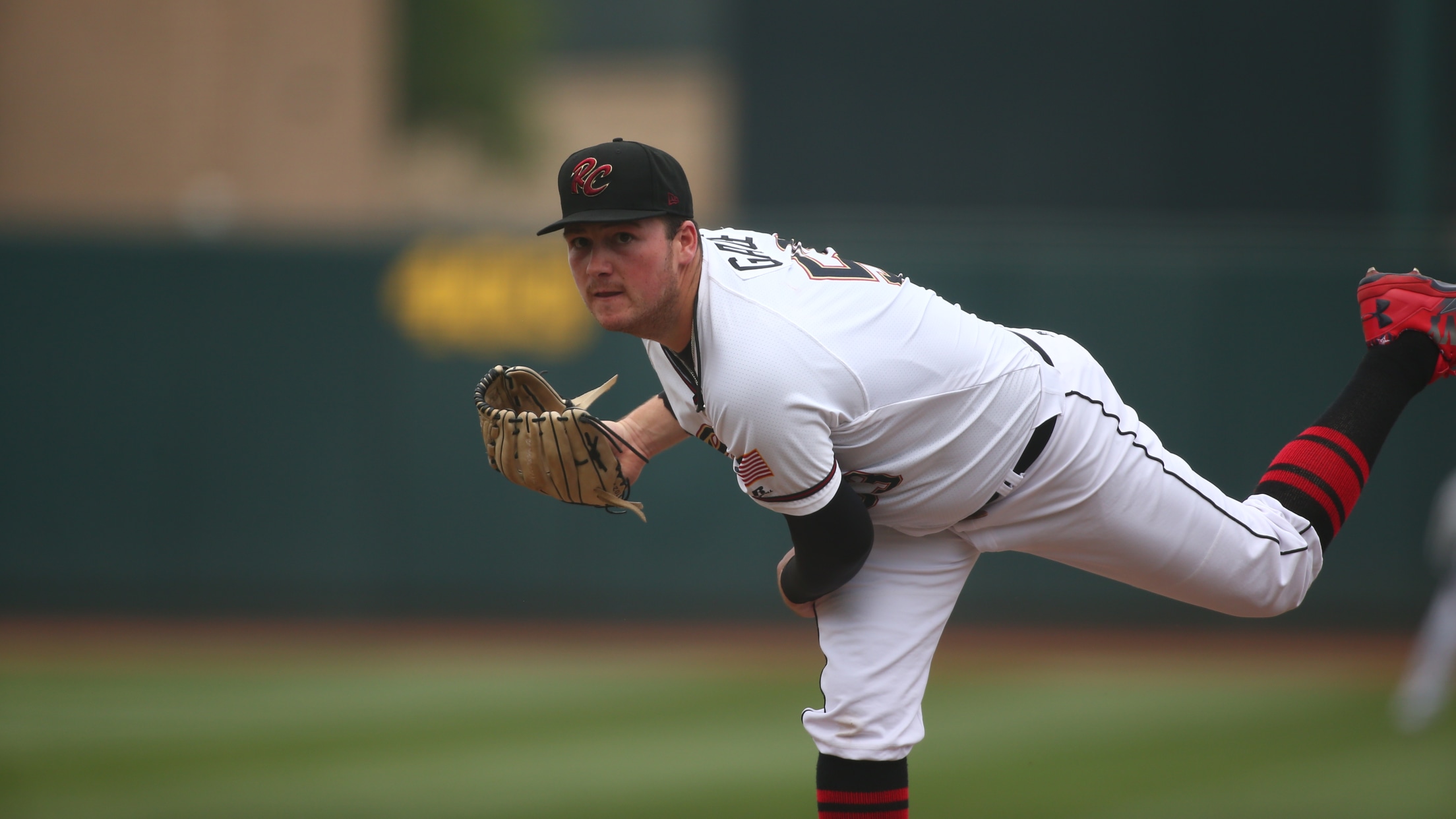 (Ralph Thompson)
LAS VEGAS, NV -- In what was the earliest game the Sacramento River Cats (12-13) will play this season, lefty Matt Gage was on point after being promoted from Double-A Richmond this weekend. His solid start and a home run from outfielder Eury Pérez were crucial in a 5-1 win
LAS VEGAS, NV -- In what was the earliest game the Sacramento River Cats (12-13) will play this season, lefty Matt Gage was on point after being promoted from Double-A Richmond this weekend. His solid start and a home run from outfielder Eury Pérez were crucial in a 5-1 win over the Las Vegas 51s (10-16).
Gage, sent west from the Flying Squirrels to take the mound for the River Cats on Tuesday, surrendered just one unearned run over 5.1 innings. The 51s registered nine base hits, though all were singles and no walks were issued. The outing was consistent with how Gage had been pitching for Richmond in his four starts prior to being sent to Triple-A. In 22.2 innings he had allowed 24 hits, but had walked just three to go along with a 3.18 ERA.
Perez provided the bulk of the offense with his three-run home run off 51s left-hander P.J. Conlon in the fourth inning.
The River Cats will return to a regular first pitch time Wednesday evening as right-handers Dereck Rodríguez (1-0, 4.66) and Drew Gagnon (0-1, 5.49) will duel at 7:05 p.m. from Cashman Field.
Catch all of the action live online at rivercats.com, on the MiLB First Pitch app, and on the air on Money 105.5 FM.
Additional Notes
• Outfielder Caleb Gindl entered in the eighth for defense and received a plate appearance an inning later. He proceeded to log his fourth walk in just six trips to the plate since joining the River Cats. His other two plate appearances have been a sacrifice bunt and a pop out.
• Utility man Myles Schroder continues to be productive in limited and sporadic playing time. He has now recorded a hit in eight of the ten games he has started and owns a .333 batting average with one double, one triple, and two home runs.