Pigs take opener from Stripers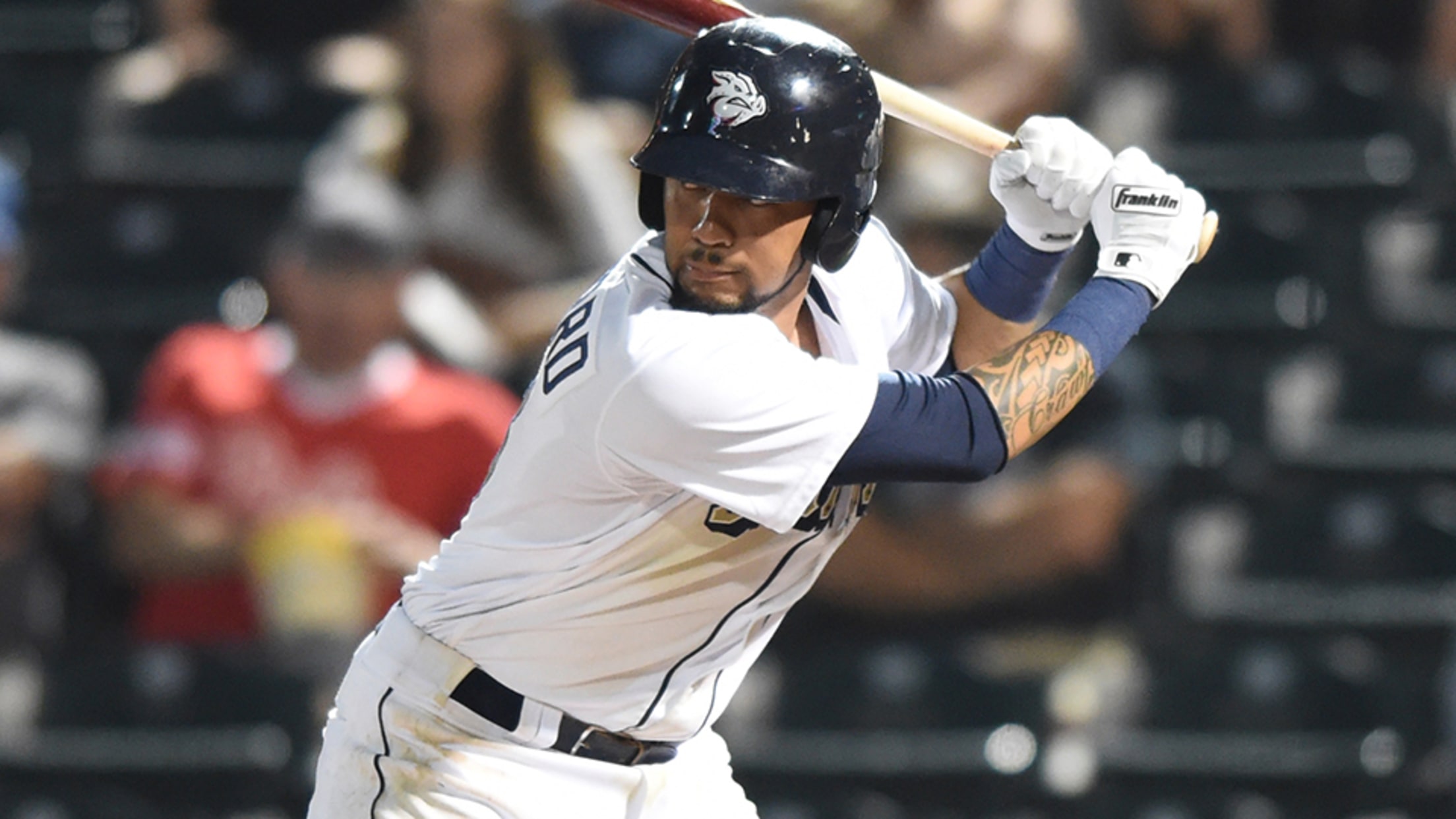 J.P. Crawford had a hit, an RBI and a run in his first rehab appearance with the Pigs. (Ken Inness/MiLB.com)
Follow @IronPigsBacking up six-strong innings from Cole Irvin (7-1) the Lehigh Valley IronPigs defeated the Gwinnett Stripers 4-3 at Coolray Field. A two-run single by Joey Meneses in the top of the seventh springboarded Lehigh Valley to the victory. 
Follow @IronPigs
Backing up six-strong innings from Cole Irvin (7-1) the Lehigh Valley IronPigs defeated the Gwinnett Stripers 4-3 at Coolray Field. A two-run single by Joey Meneses in the top of the seventh springboarded Lehigh Valley to the victory.
Irvin has won his last six starts and continues to dominate the IL with his league-high seventh victory. Irvin went six innings and struck out six while allowing just one run. The Pigs have won the last seven starts by Irvin and are 9-2 in games that Irvin starts in 2018.
The Pigs jumped out to a 1-0 lead in the top of the fifth on a sacrifice fly by Danny Ortiz. After the Stripers tied it up in the sixth, Meneses delivered his two RBIs to put the Pigs back on top. Lehigh Valley added insurance in the top of the eighth on an RBI fielders choice by JP Crawford to take the 4-1 lead.

Crawford is on a Good Shepherd rehab stint and went 1-for-4 with an RBI and a run scored. This is the second stop on Crawford's path back to the big leagues coming back from a strained forearm. Adron Chambers and Logan Moore also added two hits in the game. Chambers is now hitting .389 with three doubles since joining the Pigs a week ago.
Zac Curtis, Jake Thompson and Pedro Beato (16) added three innings of relief for Irvin. Thompson, who has not allowed a run in five outings, has now struck out 12 batters in his last 12 2/3 innings of work.
The Pigs return home on Monday night when they welcome the Buffulo Bisons for five games in four days. The homestand will run through the weekend and wrap up with the Pawtucket Red Sox coming to Coca-Cola Park.
The 2018 Season is the IronPigs' 11th season at Coca-Cola Park and 11th as the top affiliate of the Philadelphia Phillies. Fans can get closer to the team than ever before with a Bacon, USA membership -- a year-round IronPigs experience pass featuring numerous amenities such as savings on parking at games and at the Majestic Clubhouse Store at Coca-Cola Park, on-field VIP access to watch batting practice, access to the annual holiday party, and more. For more information, click here or call (610) 841-PIGS (7447).
The 2018 IronPigs baseball season is presented by Capital BlueCross.