Pigs claim IL's top record with 4-2 victory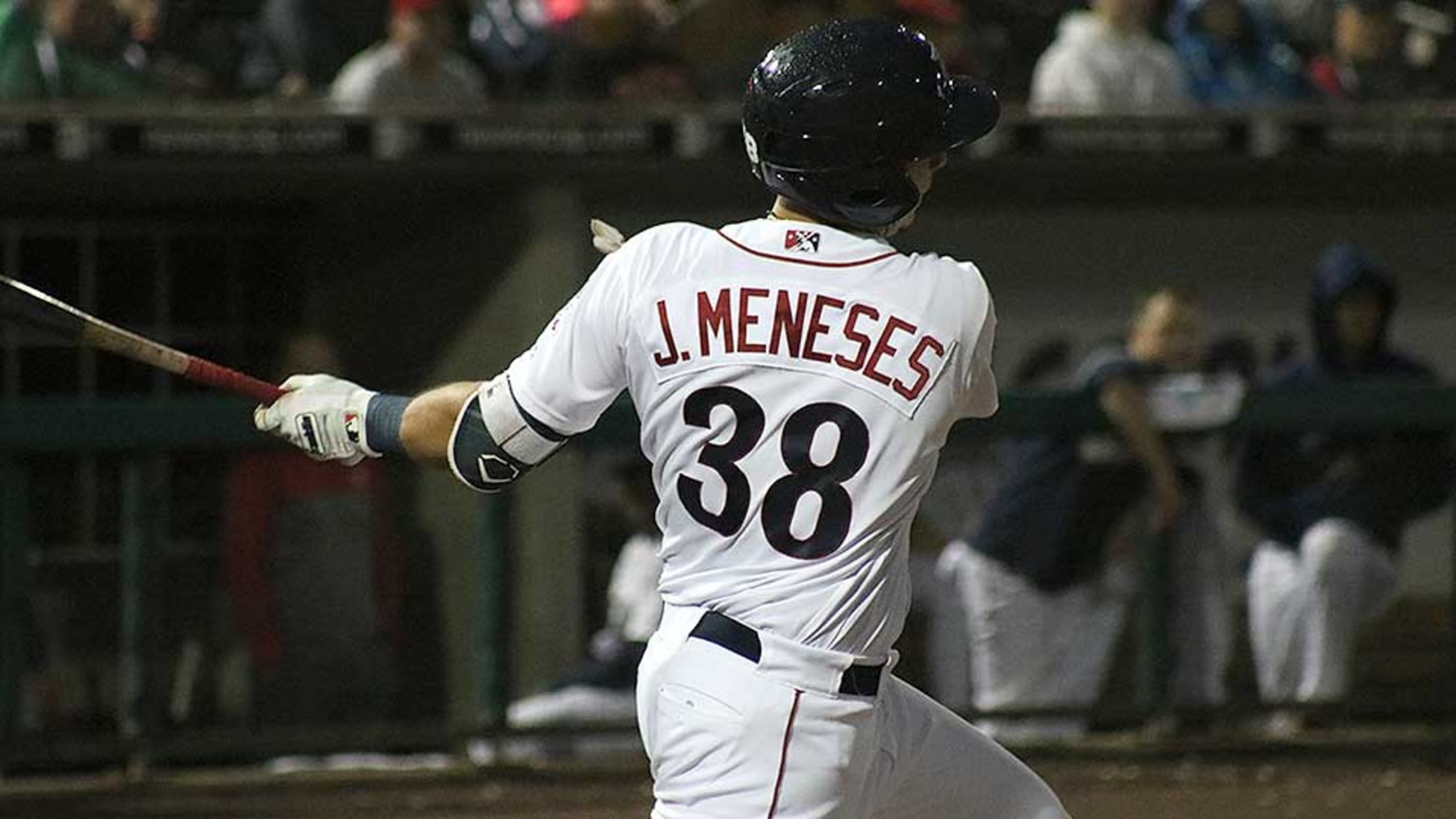 The Lehigh Valley IronPigs topped the Scranton/Wilkes-Barre RailRiders 4-2 Wednesday evening at Coca-Cola Park. Drew Anderson (5-2) earned his fifth victory of the season as the Pigs improved to 13 games above .500. Their 45-32 record is the best in the International League. 
The Lehigh Valley IronPigs topped the Scranton/Wilkes-Barre RailRiders 4-2 Wednesday evening at Coca-Cola Park. Drew Anderson (5-2) earned his fifth victory of the season as the Pigs improved to 13 games above .500. Their 45-32 record is the best in the International League.
Anderson tossed seven strong innings in the game, allowed just five hits and struck out four. Anderson allowed a pair of solo home runs in the game but surrendered just one hit in his final three innings. Anderson has gone at least 6 2/3 innings and allowed no more than two earned runs in his last three outings. He is 3-0 in those starts with a 1.31 ERA.
The Pigs offense responded in the bottom of the first inning after the RailRiders took a 1-0 lead. RailRiders starter AJ Cole (0-1), who was making a Good Shepherd rehab start, did not record an out and allowed three runs in the inning. A go-ahead two run single by Joey Meneses proved to be the game winner despite being the first inning.
The Pigs added much needed insurance in the bottom of the eighth on a pinch-hit RBI single by Alexi Amarista. That hit was the Pigs tenth, marking the first time in 15 matchups this season that the Pigs have recorded double-digit hits vs. their in-state rivals.
The bullpen provided two innings in relief of Anderson. Brandon Leibrandt tossed a perfect eighth inning before Pedro Beato recorded his IL-leading 21st save of the year.
The IronPigs wrap up the four-game homestand Thursday night with #LVWantsLeBron Night at Coca-Cola Park. Fans are invited to Coca-Cola Park to help the Pigs persuade LeBron to bring his talents to the Valley to play for the IronPigs. Prior to the game, 1,500 guests 18-and-over will receive a LeBron head-on-a-stick while 1,500 guests 17-and-under will receive a #LVWantsLeBron headband. Fans who come in a LeBron Jersey will receive a voucher for a free Sprite. Tom Eshelman will take the ball in the finale as the Pigs go for the series win against the RailRiders in a game presented by Yuengling.
The 2018 Season is the IronPigs' 11th season at Coca-Cola Park and 11th as the top affiliate of the Philadelphia Phillies. Fans can get closer to the team than ever before with a Bacon, USA membership -- a year-round IronPigs experience pass featuring numerous amenities such as savings on parking at games and at the Majestic Clubhouse Store at Coca-Cola Park, on-field VIP access to watch batting practice, access to the annual holiday party, and more. For more information, visit IronPigsBaseball.com or call (610) 841-PIGS (7447).
The 2018 IronPigs baseball season is presented by Capital BlueCross.