McBride, Pigs walk off vs. Mud Hens
Pigs erase early 4-0 deficit for extra-innings victory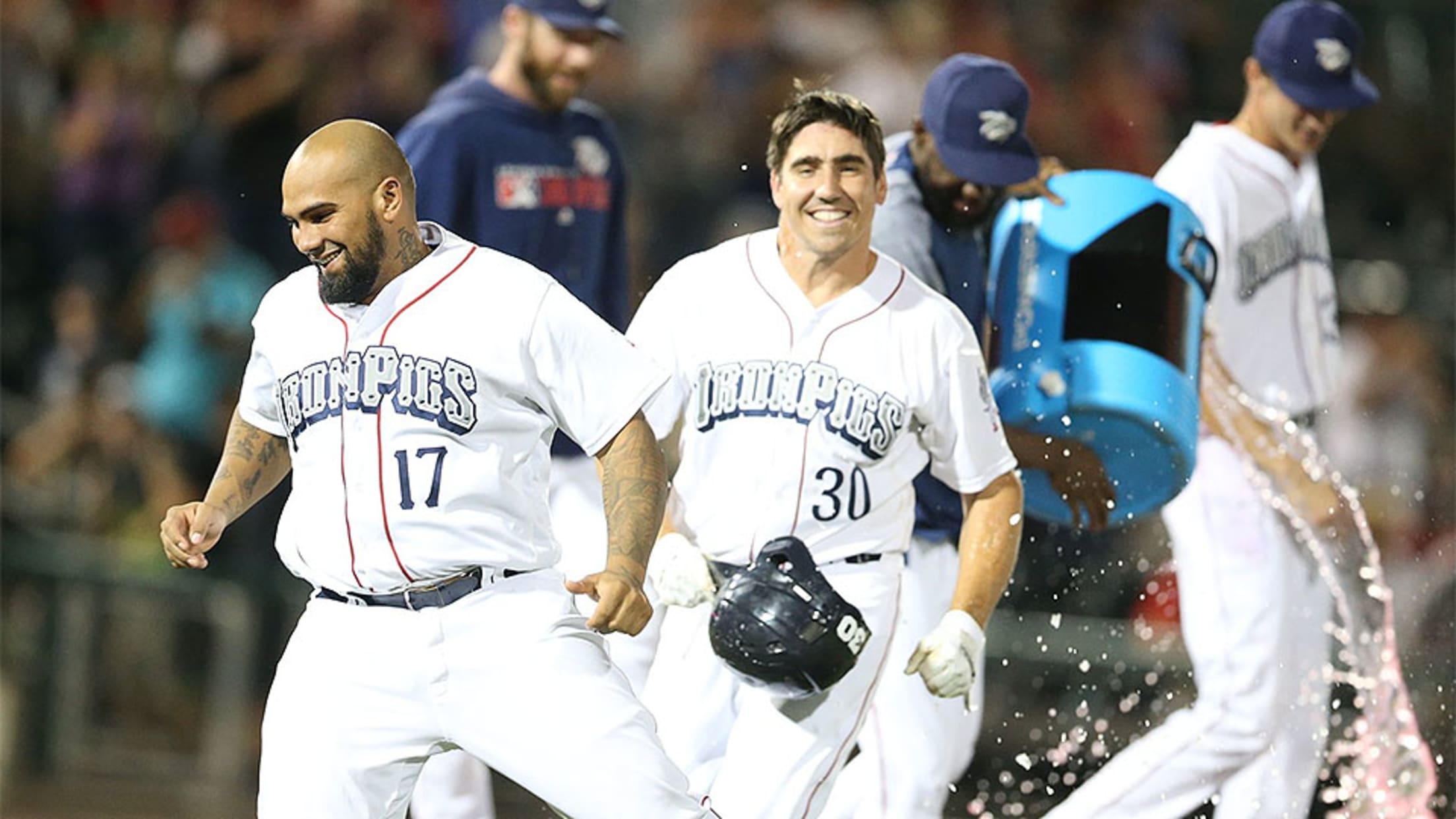 Follow @IronPigsThe Lehigh Valley IronPigs (49-52) rallied back on Thursday night to win the series finale against the Toledo Mud Hens (46-57). The Pigs won on a walk-off RBI single by Matt McBride in the bottom of the 10th inning - hitting the single off former Phillies pitcher Daniel Stumpf
Follow @IronPigs
The Lehigh Valley IronPigs (49-52) rallied back on Thursday night to win the series finale against the Toledo Mud Hens (46-57). The Pigs won on a walk-off RBI single by Matt McBride in the bottom of the 10th inning - hitting the single off former Phillies pitcher Daniel Stumpf (0-1).

Damon Jones was strong through the first three innings in his home debut for the IronPigs. Toledo got after him in the top of the fourth inning as they scored four runs to take a 4-0 lead. Victor Reyes scored on an RBI groundout by Willi Castro and Dustin Peterson hit an RBI single to score Ronny Rodríguez. Jake Rogers added a two-run double to score Jacob Robson and Pete Kozma.
The Pigs got a run against Beau Borrows in the bottom of the fifth inning as Phil Gosselin hit an RBI single to score Mitch Walding. Lehigh Valley cut the lead in half by Shane Robinson hitting a sacrifice fly to score Jan Hernandez in the bottom of the sixth inning.
Lehigh Valley's bullpen was stellar after Jones' start. Tyler Gilbert, Austin Davis, JD Hammer, Edgar Garcia and Connor Brogdon (1-0) combined to pitch 6 1/3 scoreless innings. Ali Castillo extended his hitting streak to eight games (season-best) when he hit a single in the bottom of the third inning.
Castillo hit a two-run single off John Schreiber in the bottom of the ninth inning to tie the game at 4-4 and force extra innings.
Lehigh Valley's homestand continues Friday night as they welcome in the Norfolk Tides for a three-game series. It's the Tides lone visit of the season. First pitch is scheduled for 7:05 p.m.
The 2019 IronPigs season is the team's 12th as the top affiliate for the Philadelphia Phillies and 12th at Coca-Cola Park. Follow the IronPigs on Twitter at @IronPigs and like them on Facebook via Facebook.com/LHVIronPigs.
The 2019 IronPigs season is presented by Capital BlueCross.