GAME #89: Unbelievable Estes Tosses Complete Game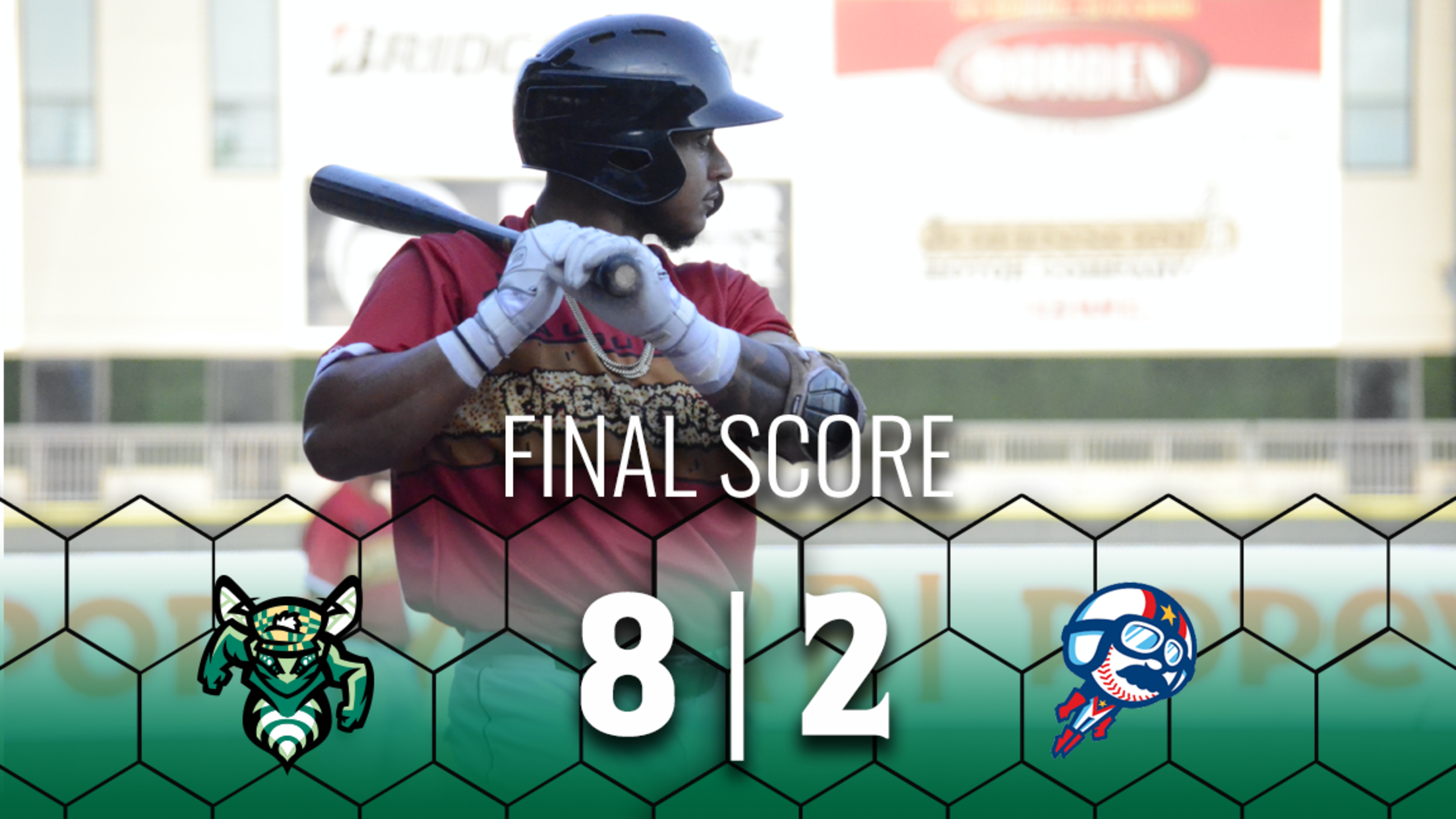 North Augusta, SC -The Augusta Pimento Cheese will finish the year undefeated. Joey Estes tossed a complete game. He struck out 14 and allowed only two runs as the Jackets defeated the Kannapolis Cannon Ballers (Chicago White Sox) 8-2. Augusta has now won five consecutive games. It's the longest winning
North Augusta, SC -The Augusta Pimento Cheese will finish the year undefeated. Joey Estes tossed a complete game. He struck out 14 and allowed only two runs as the Jackets defeated the Kannapolis Cannon Ballers (Chicago White Sox) 8-2.
Augusta has now won five consecutive games. It's the longest winning streak of the season.
The party got started in the first inning. The Jackets led 5-0 after the first five men came to the plate. Home runs in the first inning from Bryson Horne and Landon Stephens gave Augusta the early 5-0 advantage.
Stephens added another run in the 2nd with a double to make it 6-0. Kannapolis scored twice in the third inning thanks to a Wilber Sanchez two-run home run. That was all the damage Joey Estes allowed on the night. He struck out six consecutive batters between the 7th and 8th innings.
He induced a soft fly ball facing A.J. Gill to end the night. Estes earned his second win of the season. He set a career high in strikeouts. It is his first complete game of his pro career. Estes utilized 106 pitches to accomplish the feat. The offense supported Estes with two more runs.
A Vaughn Grissom single scored a run in the third. Willie Carter homered in the 4th. Grissom finished the night 2-for-5 with two runs scored and an RBI. Tyler Tolve also went 2-for-4 with a run scored.
NOTES:
Stephen Paolini extended his hitting streak to six-games.
Landon Stephens finished 2-for-5, HR, 2B, 3 RBIs
Cal Conley went 3-for-5 with a run scored.
HOMESTAND: Tuesday, August 10th - Sunday, August 15th vs Kannapolis Cannon Ballers (Chicago White Sox)
Sunday, August 15th, 2021 vs Kannapolis Cannon Ballers – 5:05 p.m.
· Auggie's Birthday Bash
o Celebrate our lovable mascots birthday!
· Water Bottle & Cooling Towel Giveaway
o Stay cool with these great items! While supplies last presented By Phoenix Printing | First 1,000 fans in attendance
· Post-Game Kids Run the Bases
o Kids 12 and under can run the bases following the game presented By Shout 94.7 FM
· Bark in the Park
o Bring out your four-legged GreenJackets fan for a night at the ballpark presented by Hollywood Feed. Please Note: Dogs are welcome in the lower seating bowl (excluding section 100). Dogs cannot go up to the WOW! Club, Suites and MurphyAdvantage.com Lounge. Dogs are free to the game. Dogs and owners must check in the Dog Waiver Table by the Main Gate Entrance. Relief areas for dogs are the Berm and behind the centerfield near the Batting Cages presented By Hollywood Feed
Sunday FUNday presented thanks to Shout 94.7 - Enjoy kid-friendly themes and activities during the game!
Every Sunday features the Maurice's Piggie Park BBQ Sunday Savings Meal Deal for fans 12 and under to enjoy savings and a delicious menu option.
Jr. Jackets Game presented by Best Office Solutions, Family Y of Greater Augusta, Pediatric Partners and Tum-E Yummies. Kids 12 and under get in this game for FREE by joining our FREE Club to select games throughout the season and receive great giveaways and benefits. Not a member sign up today: https://www.milb.com/augusta/community/jr-jackets-activities
To learn more or purchase tickets to this homestand or any 2021 GreenJackets home game visit: https://www.milb.com/augusta/tickets/promotions
The MLB Mandated clear bag policy is in effect for the 2021 season. For a complete rundown of SRP Park Gameday need to knows visit: https://www.milb.com/augusta/ballpark/srp-park-rules.
To stay up to date on all things GreenJackets follow us on social media: Facebook, Instagram and Twitterand sign up for the 'Jackets Buzz e-newsletter today by visiting https://bit.ly/AGJBuzz.
About SRP Park/Augusta GreenJackets
GreenJackets Baseball Tickets are on sale now and available online www.GreenJacketsBaseball.com. Join us to BEE a FAN all summer long at SRP Park.
2021 Augusta GreenJackets season seat memberships are on sale now. To learn more about the benefits and to get in on the 2021 action, visit www.gjmembers.com or call (803) 349-WINS (9467).
The Low-A East schedule is subject to change. It is the Low-A East and Major League Baseball's commitment to protecting the health and safety of players, club employees, and fans.
SRP Park is the anchor piece of Riverside Village, a live, work, "playball" development which includes apartment living, retail, restaurants, class "A" office space, and a Crowne Plaza Hotel and Conference Center. To learn more about SRP Park and hosting events and availability, visit www.thesrppark.com.
-GreenJackets -