First Pitch Remains on the 8s for the Iowa Cubs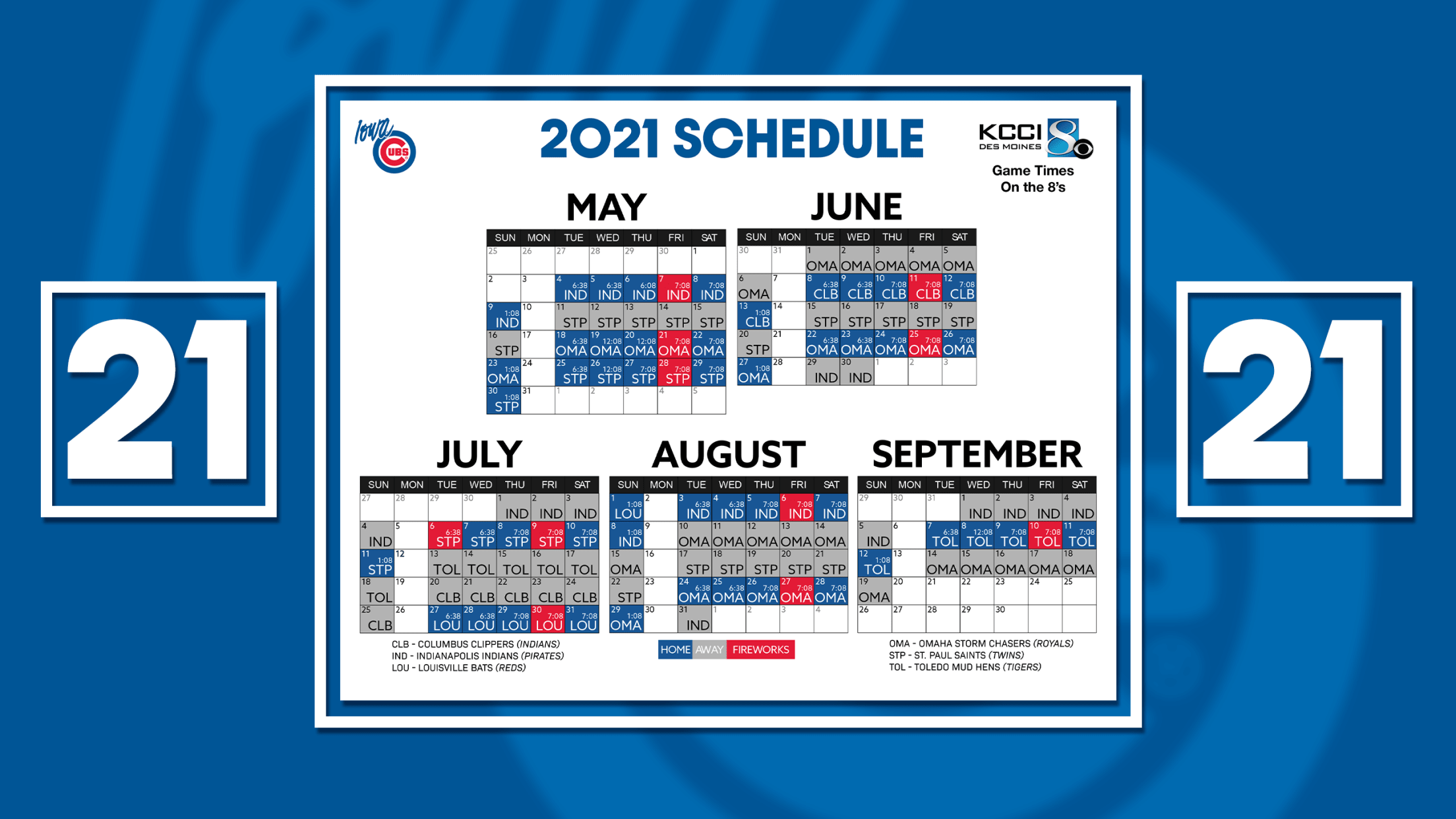 KCCI returns for the sixth season as the official sponsor of Iowa Cubs game times starting with a 6:38 p.m. Opening Night first pitch at Principal Park on Tuesday, May 4. All Iowa Cubs home games will begin on the 8s — at 12:08, 1:08, 6:38, and 7:08. Staying with
KCCI returns for the sixth season as the official sponsor of Iowa Cubs game times starting with a 6:38 p.m. Opening Night first pitch at Principal Park on Tuesday, May 4.
All Iowa Cubs home games will begin on the 8s — at 12:08, 1:08, 6:38, and 7:08. Staying with tradition, Friday and Saturday home games will always begin at 7:08 and Sunday games at Principal Park kick off at 1:08.
Click here for a full schedule including home game times.
More information on capacity and ticketing will be released at a later date. To receive all the latest information, follow the Iowa Cubs on social media and sign up for our email newsletter.
##CUBS##