Gomez hit seals extra-inning win for River Cats
Garcia collects first three Triple-A hits in 8-5 victory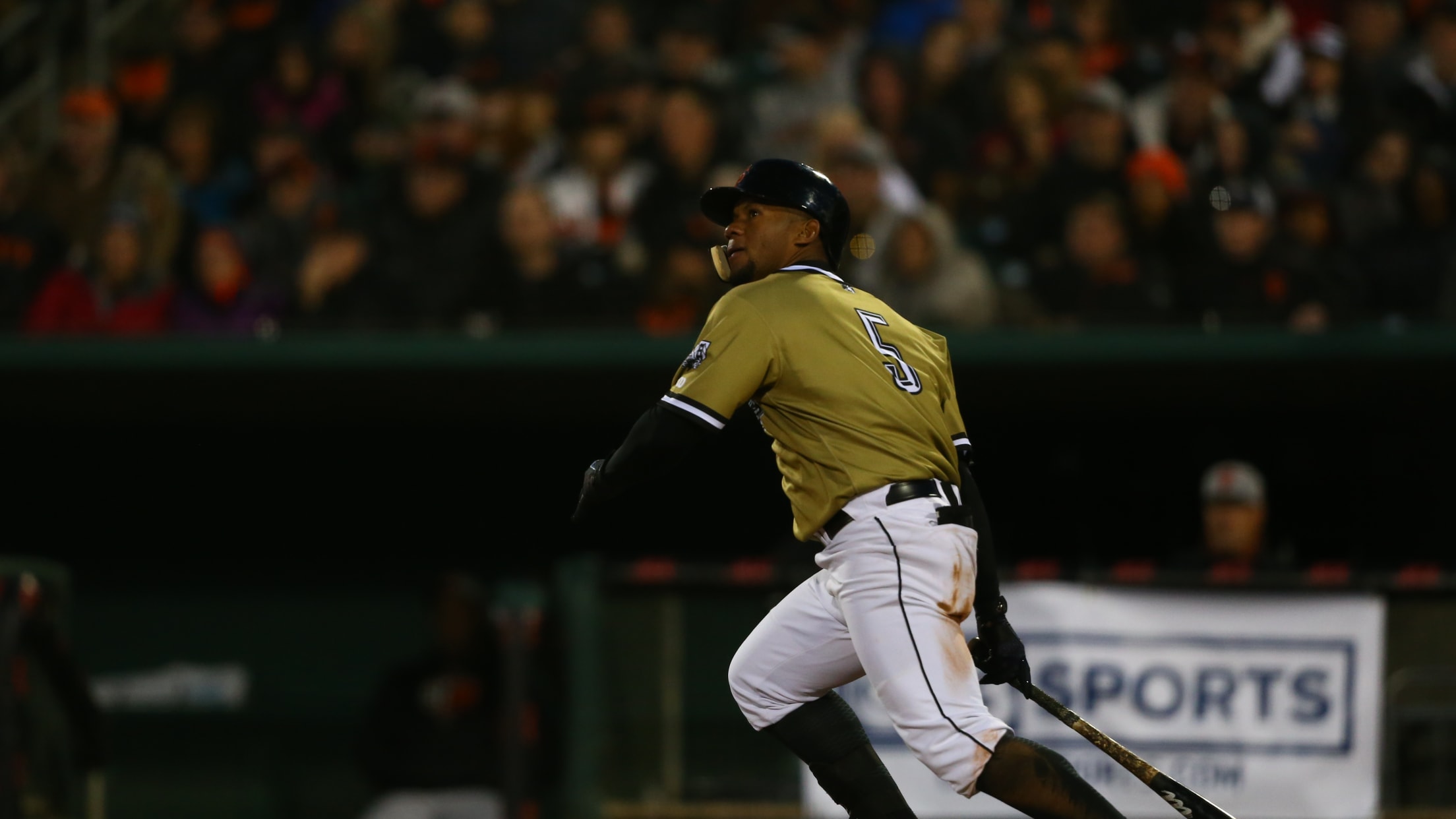 (Ralph Thompson)
RENO, NV -- The Sacramento River Cats (49-73) picked up their seventh series win of the year, doing so in extra-inning fashion by defeating the Reno Aces (62-60) 8-5 in 11 innings.After trading runs in the 10th, the River Cats loaded the bases before Miguel Gómez's single, with the help
RENO, NV -- The Sacramento River Cats (49-73) picked up their seventh series win of the year, doing so in extra-inning fashion by defeating the Reno Aces (62-60) 8-5 in 11 innings.
After trading runs in the 10th, the River Cats loaded the bases before Miguel Gómez's single, with the help of an error, sent all three runners across the plate. Right-hander Roberto Gomez entered for the bottom of the 11th and worked around a one-out walk with two strikeouts to close out the ballgame.
Catcher Aramis Garcia recorded his first three Triple-A hits, including a double in the second inning that would have scored a run, but Brock Stassi was thrown out at the plate. Garcia also knocked in a run with a sacrifice fly in the 10th inning.
The River Cats are off to Albuquerque for their second-to-last road series of the season. Right-hander Jordan Johnson (0-6, 6.21) gets the nod for Sacramento while the Isotopes will send to the mound left-hander Sam Howard (3-6, 5.21). First pitch is set for 5:35 p.m. (PT). Catch all of the action live online at rivercats.com, on the MiLB First Pitch app, and on the air on Money 105.FM beginning at 7:00 p.m. (PT).
Additional Notes
• Wednesday night's game was the first extra-inning affair in nearly a month for the River Cats, who last entered the 10th back on July 19 at Fresno where they fell 8-7. Overall, Sacramento is 4-2 in extra-inning games this season.
• The River Cats have combined to score 17 runs in their last two games after totaling 15 runs in their previous 10 games.