Gonzales' bases-loaded single lifts Hoppers past Rome
Reliever Colin Selby gets second win of series; Aaron Shackelford and Matt Gorski hit HRs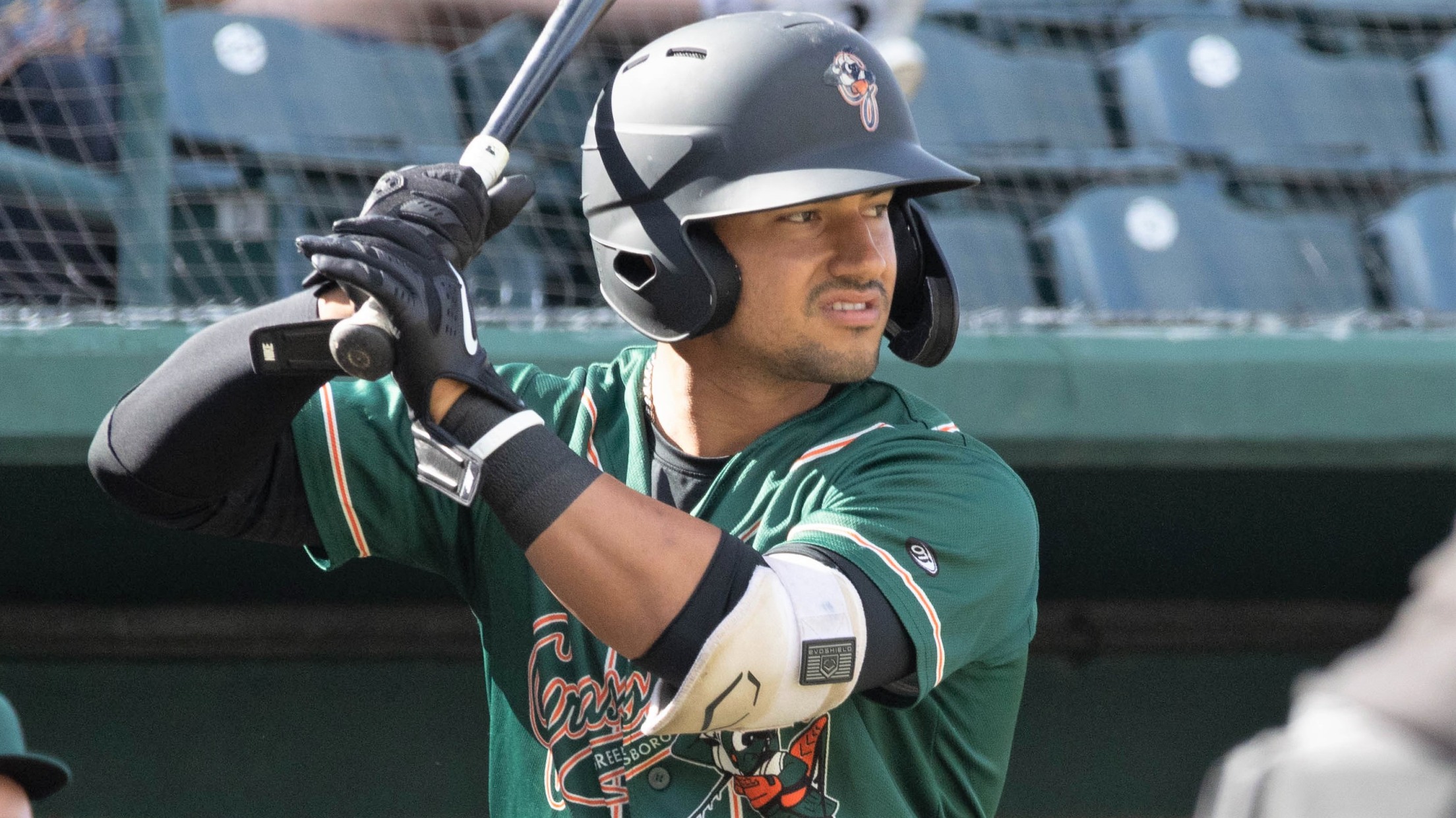 MLB Pipeline ranks Greensboro's Nick Gonzales as the No. 1 prospect in Pittsburgh's farm system. (Jak Kerley/Greensboro Grasshoppers)
ROME, Ga. ― Nick Gonzales hit a tie-breaking, two-run single with the bases loaded in the seventh inning, and the Greensboro Grasshoppers rallied from a four-run deficit to beat the Rome Braves 8-5 on Saturday night at State Mutual Stadium. Aaron Shackelford hit his 15th home run of the season
ROME, Ga. ― Nick Gonzales hit a tie-breaking, two-run single with the bases loaded in the seventh inning, and the Greensboro Grasshoppers rallied from a four-run deficit to beat the Rome Braves 8-5 on Saturday night at State Mutual Stadium.
Aaron Shackelford hit his 15th home run of the season and Matt Gorski hit his 10th as the Hoppers (39-26) won for the 10th time in their last 13 games. Greensboro remains in second place in the High-A East' South Division standings, five games behind the Bowling Green Hot Rods (44-21).
Shackelford's solo shot gives him a team-high 39 RBIs this season, which ranks seventh in the league.
Hard-throwing right-hander Colin Selby (2-1, 5.64 ERA) picked up his second win of this series in Rome. Selby retired all nine batters he faced in three scoreless innings of relief, striking out four. He has allowed no runs on one hit in six scoreless innings during his two appearances this series, walking none and striking out eight.
Austin Roberts closed the game with two scoreless innings for his sixth save.
The Hoppers trailed 4-0 and 5-1 before scoring two runs in the fifth and four more in the seventh.
Gonzales, a 22-year-old second baseman ranked by MLB Pipeline as the No. 1 prospect in Pittsburgh's farm system, capped the seventh-inning rally when hit a grounder up the middle off reliever Davis Schwab (0-2, 5.40 ERA) to drive in Lolo Sanchez and Blake Sabol, breaking a 5-5 tie.
Gorski, Sanchez and Jared Triolo all had two hits and scored two runs apiece for the Hoppers.
Dylan Shockley went 1-for-3 with a double, and he tacked on an insurance run with an RBI sacrifice fly in the eighth inning.
NOTES: Triolo has hit safely in 10 of his last 12 games, going 16-for-50 (.320) with 10 runs scored during that stretch. He has raised his season batting average to .273. ... Triolo stole two bases, giving him 15 steals in 18 attempts this season. ... Sanchez also stole a base, his team-leading 19th of the season, which ranks fourth in the league.
In his career at the News & Record, journalist Jeff Mills won 10 national and 12 state writing awards from the Associated Press Sports Editors, the Society for Features Journalism, and the N.C. Press Association.