Good to be Home — Gomez Leads Tourists to Victory
Four Players Go Deep for Asheville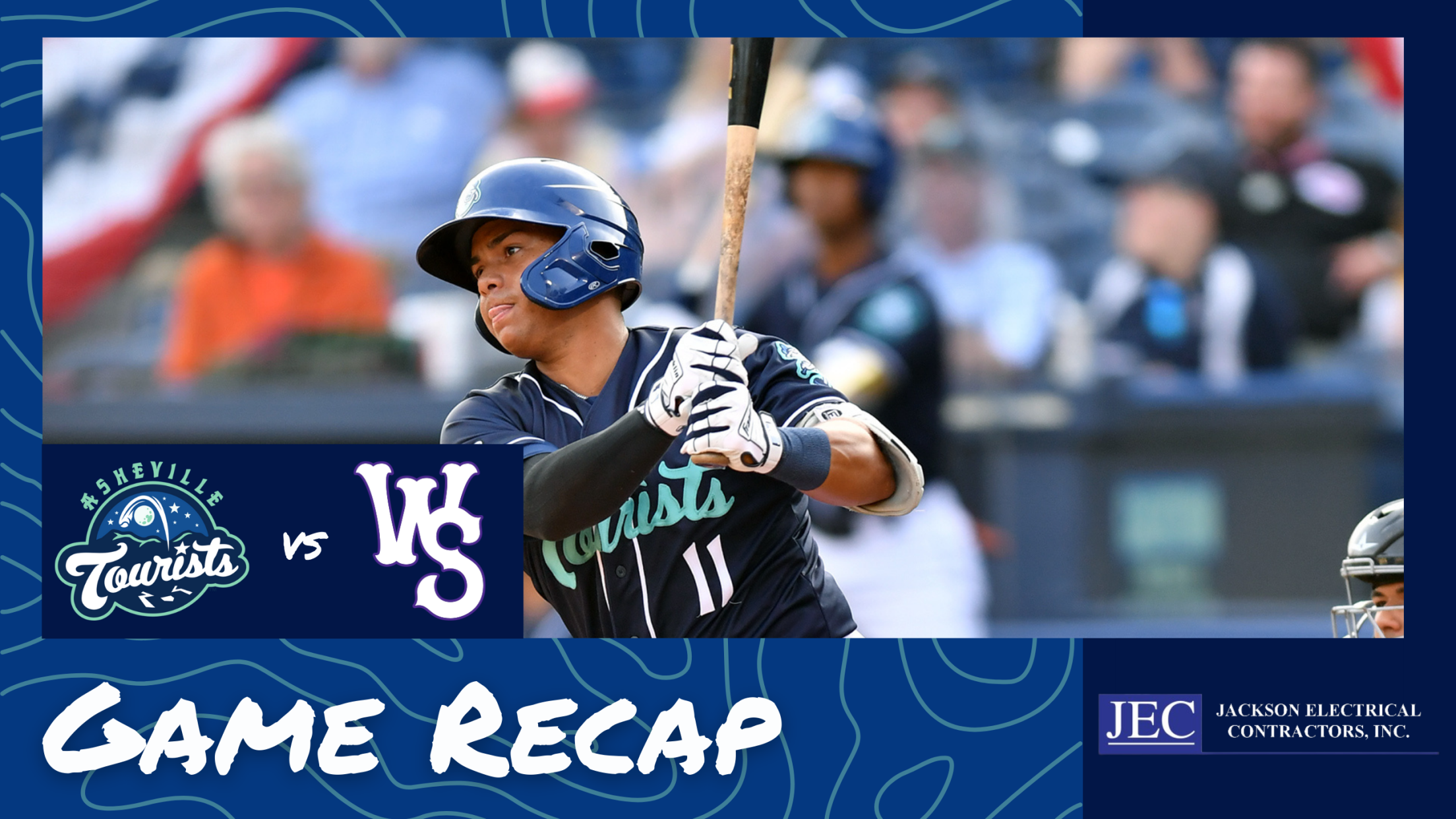 ASHEVILLE- The Asheville Tourists snapped their seven-game losing streak with a convincing 13-7 victory over the Winston-Salem Dash on Tuesday. The Tourists thoroughly outplayed the Dash across the first eight innings; however, the Dash rallied for five runs in the ninth. Fortunately for the Tourists, the game was called with
ASHEVILLE- The Asheville Tourists snapped their seven-game losing streak with a convincing 13-7 victory over the Winston-Salem Dash on Tuesday. The Tourists thoroughly outplayed the Dash across the first eight innings; however, the Dash rallied for five runs in the ninth. Fortunately for the Tourists, the game was called with one out in the top of the ninth when rain forced the tarp on the field.
Cesar Gomez was outstanding on the mound for Asheville. Gomez limited the Dash to one run across six innings to match his longest outing of the year. Gomez struck out seven on the evening.
Offensively, Asheville plated an unearned run in the first then added three more with two outs in the second. Quincy Hamilton singled home C.J. Stubbs. Michael Sandle then drove in Deury Carrasco and Stubbs with a double to right. Zach Daniels' solo Home Run in the third gave the Tourists a 5-1 lead.
Asheville busted the game open with a four-run sixth inning. Hamilton clubbed an RBI double; Sandle added an RBI triple; and JC Correa launched a two-run Home Run. Luis Guerrero and Stubbs both hit two-run Home Runs in the seventh.
The Tourists took a 13-2 lead into the top of the ninth; however, they were unable to complete what was a pitcher's gem. The Dash scored five runs, put six of their first seven batters of the frame on base and then watched as the rain ultimately closed out the contest for Asheville.
Both teams are back in action on Wednesday with the first pitch scheduled for 6:35pm ET.
Tourists Game Recaps are presented by Jackson Electrical Contractors, Inc