Gorski's two-run single caps Hoppers' winning rally at Rome
Pitching prospect Quinn Priester turns in longest outing of pro career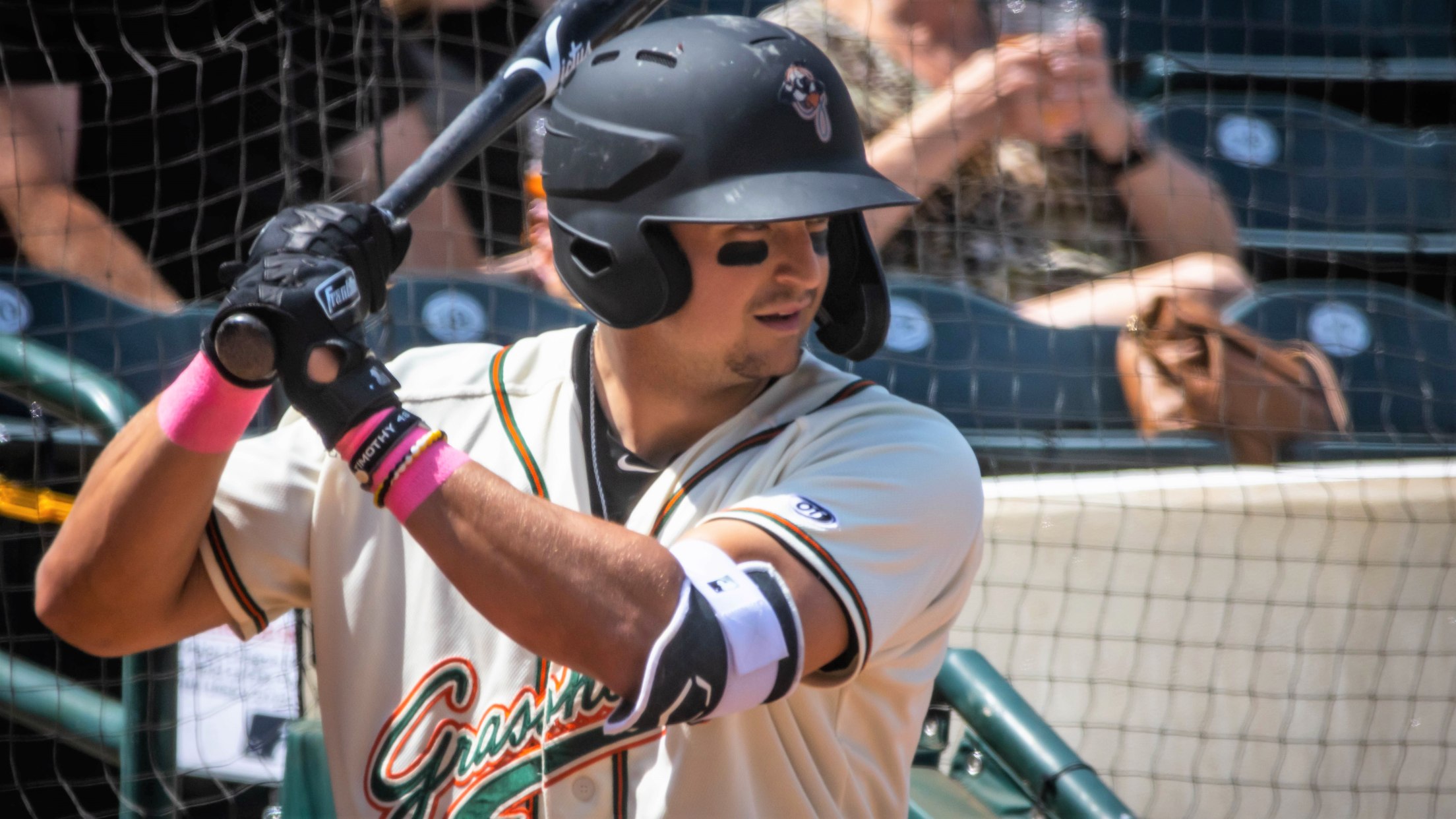 Hoppers outfielder Matt Gorski. (Jak Kerley/Greensboro Grasshoppers)
ROME, Ga. ― Matt Gorski hit a tie-breaking, two-run single with the bases loaded and two outs in the top of the eighth inning, lifting the Greensboro Grasshoppers to a 5-4 victory over the Rome Braves at State Mutual Stadium on Friday night. The Hoppers trailed 3-2 heading into the
ROME, Ga. ― Matt Gorski hit a tie-breaking, two-run single with the bases loaded and two outs in the top of the eighth inning, lifting the Greensboro Grasshoppers to a 5-4 victory over the Rome Braves at State Mutual Stadium on Friday night.
The Hoppers trailed 3-2 heading into the eighth, but they strung together five consecutive two-out singles to manufacture three runs off reliever Coleman Huntley (5-3, 4.24 ERA), a rally capped by Gorski's big hit.
Greensboro (38-26) has won nine of its last 12 games, and the Hoppers kept pace with first-place Bowling Green in the High-A East's South Division standings. The Hot Rods (43-21) have won five in a row and eight of 10, and they hold a five-game lead in the division.
Liover Peguero, a 20-year-old shortstop rated by MLB Pipeline as the No. 4 prospect in Pittsburgh's farm system, went 3-for-4 with two stolen bases and a run scored for the Hoppers.
Nick Gonzales, the Pirates' top prospect, was 2-for-4 with a double and two runs scored.
Gonzales started the eighth-inning rally with a sharp two-out single to center. Gonzales went to third on Peguero's single off the first baseman's glove. Aaron Shackelford's infield hit loaded the bases.
Jared Triolo ― who has hit safely in nine of his last 11 games to raise his batting average to .270 ― tied the game with an RBI infield hit, and Gorski followed with his two-run single.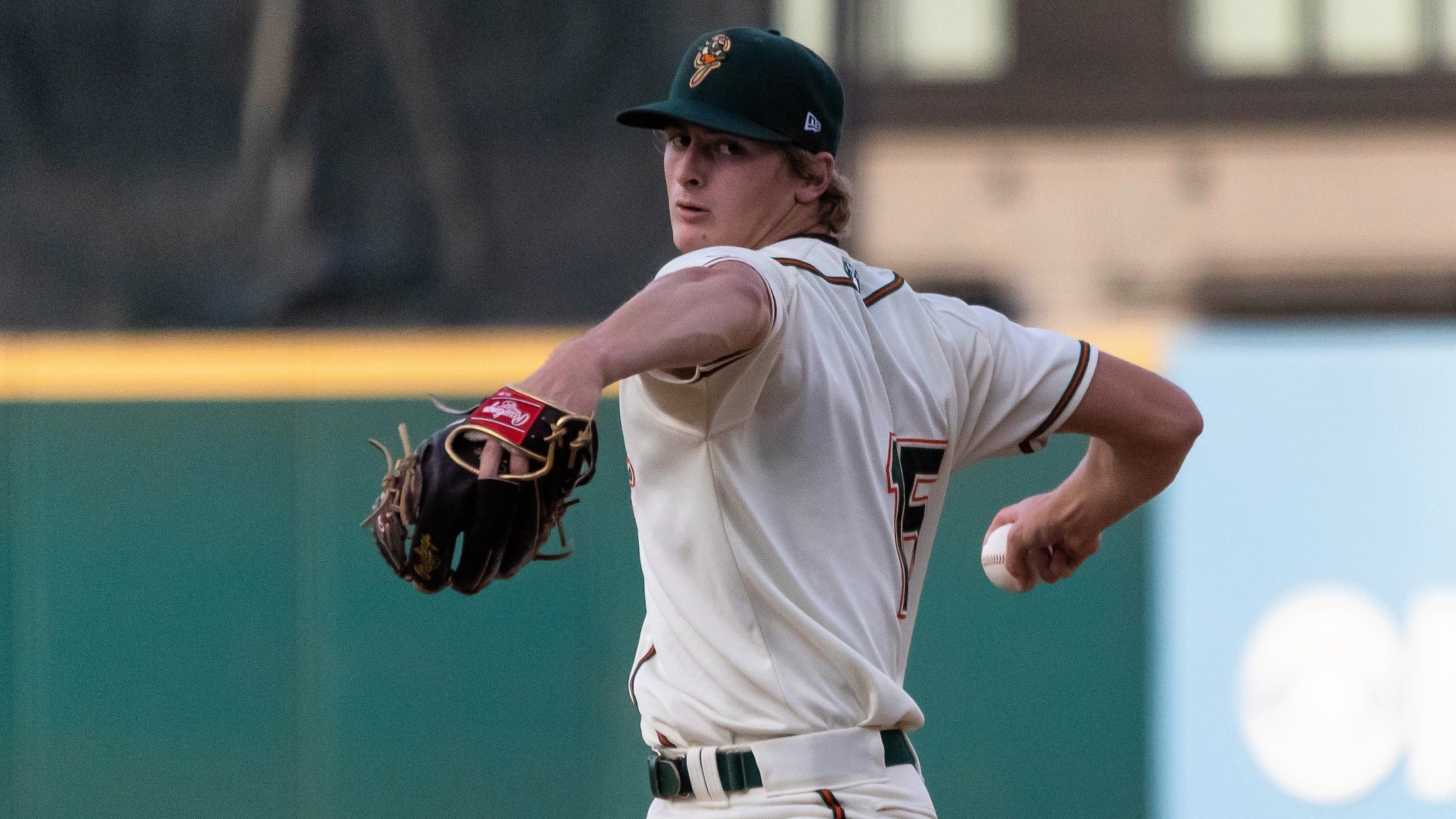 Right-hander Quinn Priester, the Pirates' No. 2 prospect, made his first start since pitching the the All-Star Futures Game on Sunday. Priester allowed three runs on five hits in a season-high six innings. He threw 91 pitches, the most in any of the 20 pro games he's pitched since Pittsburgh selected him with the 18th pick of the 2019 draft.
Right-hander Bear Bellomy (7-2, 3.68) retired all six batters he faced to pick up the win in relief, and Oliver Garcia pitched the ninth inning for his eighth save.
Gonzales scored Greensboro's first run on a wild pitch in the first inning, and Blake Sabol hit a solo home run off Rome starter Freddy Tarnok in the second inning.
Tarnok, a 22-year-old right-hander MLB Pipeline ranks as Atlanta's No. 10 prospect, struck out 10 in five innings of work.
NOTES: The start of the game was delayed 31 minutes by rain. ... Greensboro pitching coach Matt Ford was ejected by plate umpire Hector Cuellar in the eighth inning, one night after Hoppers manager Kieran Mattison was ejected by plate umpire Mitch Leikam, also in the eighth inning. ... The Hoppers went 4-for-8 with runners in scoring position. ... Matt Fraizer, whose 12-game hitting streak was snapped Thursday, went 0-for-5 Friday and dropped from first to third in the league with a .315 batting average. Fraizer still leads the league with 76 hits and 44 runs scored.
In his career at the News & Record, journalist Jeff Mills won 10 national and 12 state writing awards from the Associated Press Sports Editors, the Society for Features Journalism, and the N.C. Press Association.