Grand slam dooms River Cats in Albuquerque
Tomlinson ties team-high hitting streak in 8-7 loss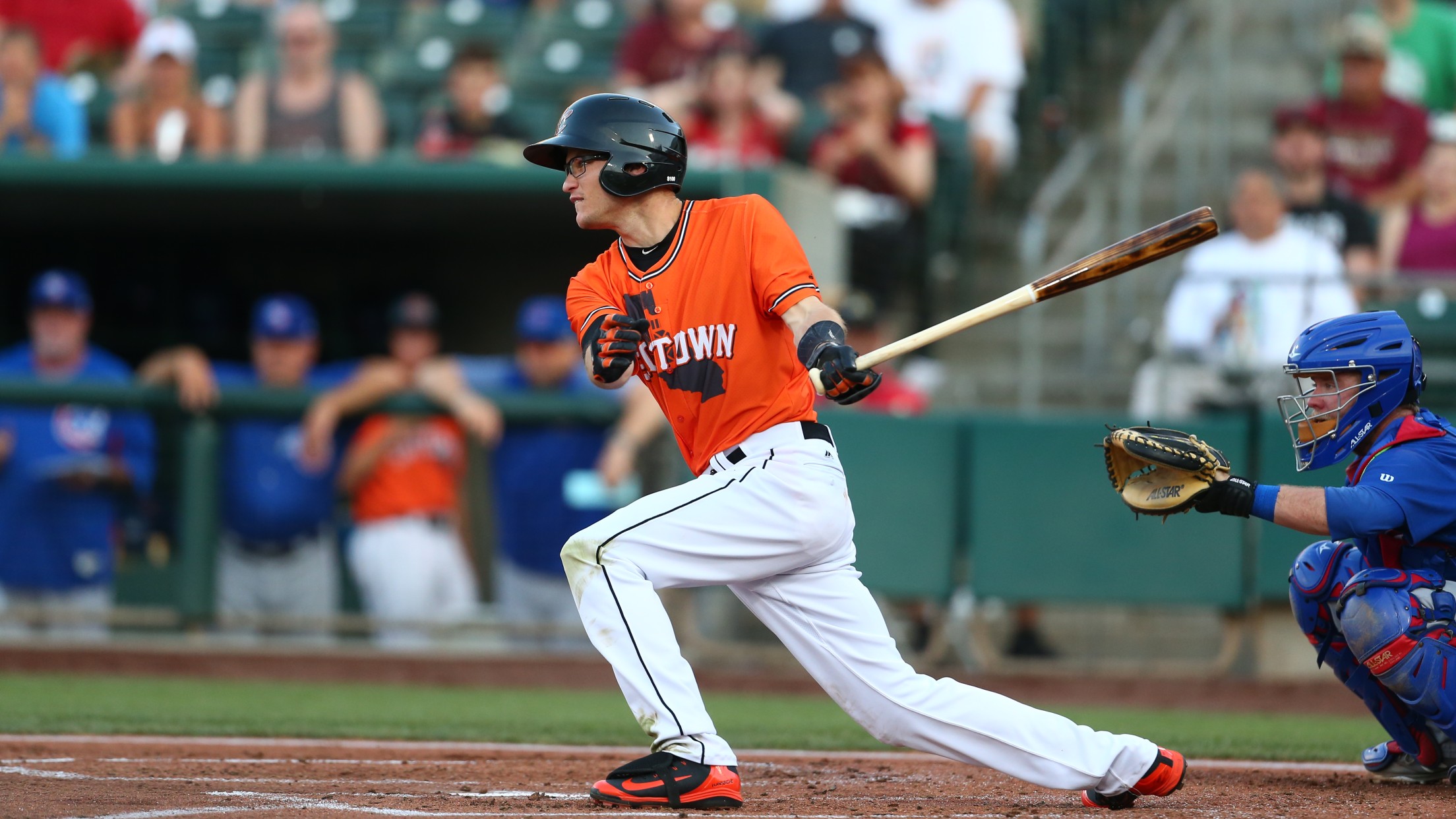 (Ralph Thompson)
ALBUQUERQUE, NM -- Albuquerque Isotopes (57-67) third baseman Josh Fuentes launched a grand slam in the bottom of the seventh inning that served as the deciding factor in an 8-7 loss for the Sacramento River Cats (50-74).Sacramento took a 5-3 lead after putting up a four-spot in the top half
ALBUQUERQUE, NM -- Albuquerque Isotopes (57-67) third baseman Josh Fuentes launched a grand slam in the bottom of the seventh inning that served as the deciding factor in an 8-7 loss for the Sacramento River Cats (50-74).
Sacramento took a 5-3 lead after putting up a four-spot in the top half of the seventh, highlighted by a two-run single from shortstop Kelby Tomlinson. But the Isotopes would answer with five runs, including Fuentes' back-breaking blast, just minutes later to put the home team ahead for good.
For Tomlinson, the base knock extended his hitting streak to 17 games, which puts him in a tie with outfielder Austin Slater for the longest streak by a River Cats player in 2018. Slater posted his run back in April and May before being called up to San Francisco.
The River Cats will continue this four-game set in Albuquerque Saturday night with right-hander Tyler Herb (1-6, 5.03) on the mound for Sacramento. The Isotopes will go with left-hander David Holmberg (5-7, 6.01). First pitch is set for 5:35 p.m. (PT). Catch all of the action live online at rivercats.com, on the MiLB First Pitch app, and on the air on Money 105.FM.
Additional Notes
• The River Cats have now posted double-digit hits in four consecutive games, totaling 52 altogether. However none have cleared the fence, as the club has gone without a home run since August 9.
• Six games into his late-season stint with the River Cats, Yuba City native Brock Stassi is batting .500 with two doubles, six walks, and just four strikeouts.