Green homers again as River Cats close out road trip
Sacramento goes 4-5 on nine-game swing with loss in series finale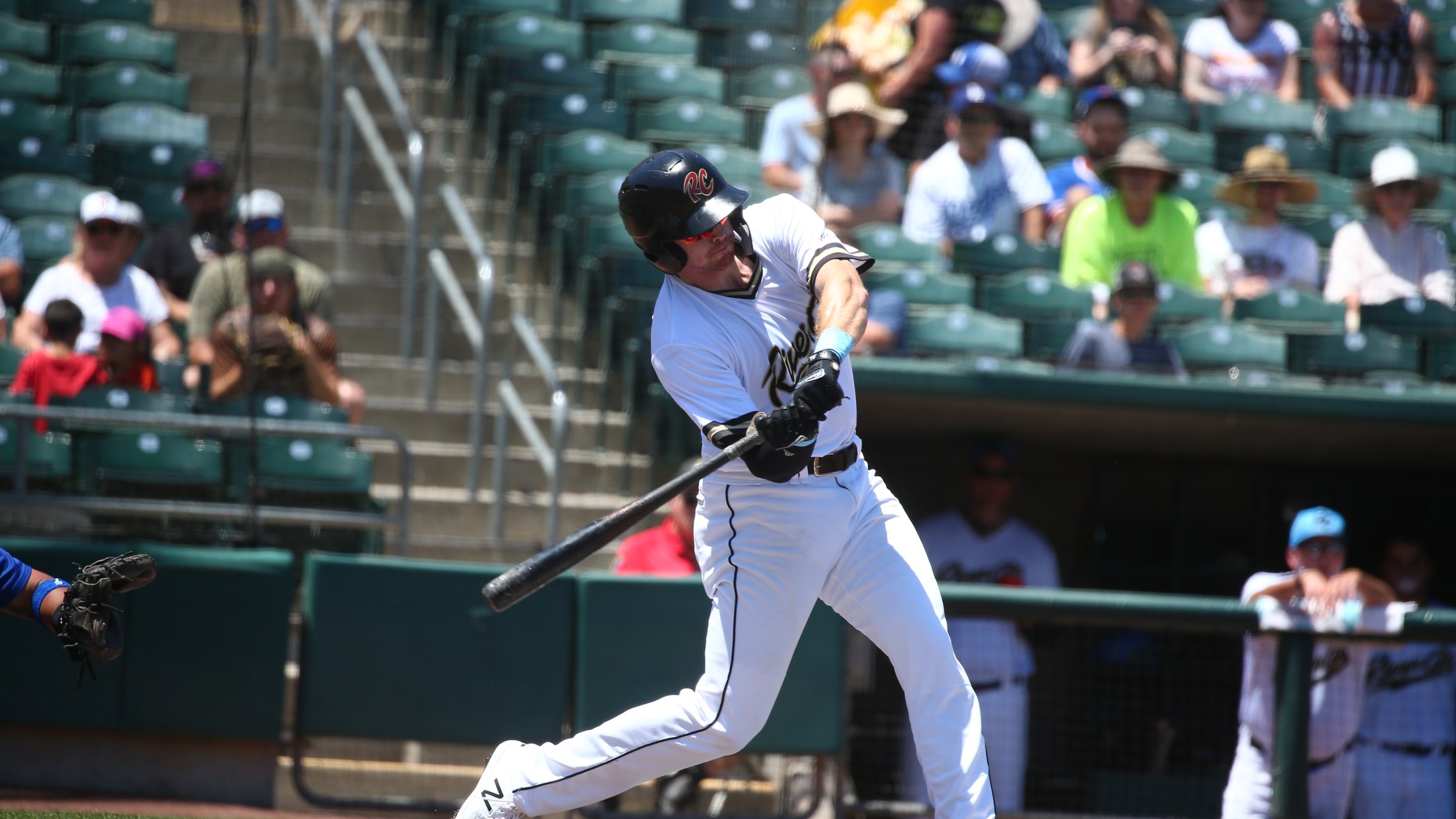 (Ralph Thompson )
El Paso, Texas -- The Sacramento River Cats (40-40) will head back home after dropping the final game of their four-game set with the El Paso Chihuahuas (49-30), 9-5.A Zach Green solo shot, his 17th of the season, and an Austin Slater two-run single with the bases loaded pushed the
El Paso, Texas -- The Sacramento River Cats (40-40) will head back home after dropping the final game of their four-game set with the El Paso Chihuahuas (49-30), 9-5.
A Zach Green solo shot, his 17th of the season, and an Austin Slater two-run single with the bases loaded pushed the River Cats to within one run in the third inning, but that would be all for the Sacramento offense for the rest of the night until the ninth. They would muster up two runs on three hits in the final frame.
Though it was a rough go for River Cats starter Enderson Franco, bullpen arms Ray Black and Sam Selman were lights out in their 1.1 innings each, combining for five strikeouts and just one baserunner.
Kicking off a five-game home series with the Albuquerque Isotopes on Saturday night will be right-hander Yoanys Quiala (3-4, 6.02). He'll be facing right-hander Tim Melville (5-3, 4.59) for the visiting Colorado Rockies affiliate. First pitch is set for 7:05 p.m. (PT). Catch all of the action live online at rivercats.com, on the MiLB First Pitch app, on Money 105.5 FM.
Additional Notes
• Left-hander Sam Selman hasn't allowed a run in 11 consecutive innings, totaling 18 strikeouts with just one hit and two walks during that stretch. His strikeout percentage of 45.1% is the third highest among all minor-league pitchers who have thrown at least 25 innings.
• Third baseman Zach Green finished the trip going 11-for-38 with three doubles and six home runs. With 17 homers on the year, he's now inside the top-15 in the Pacific Coast League but has the third fewest plate appearances among that group.