Grizz snap skid with 2-1 win over the Aces
Tucker and Brignac homer in Game 1 of the doubleheader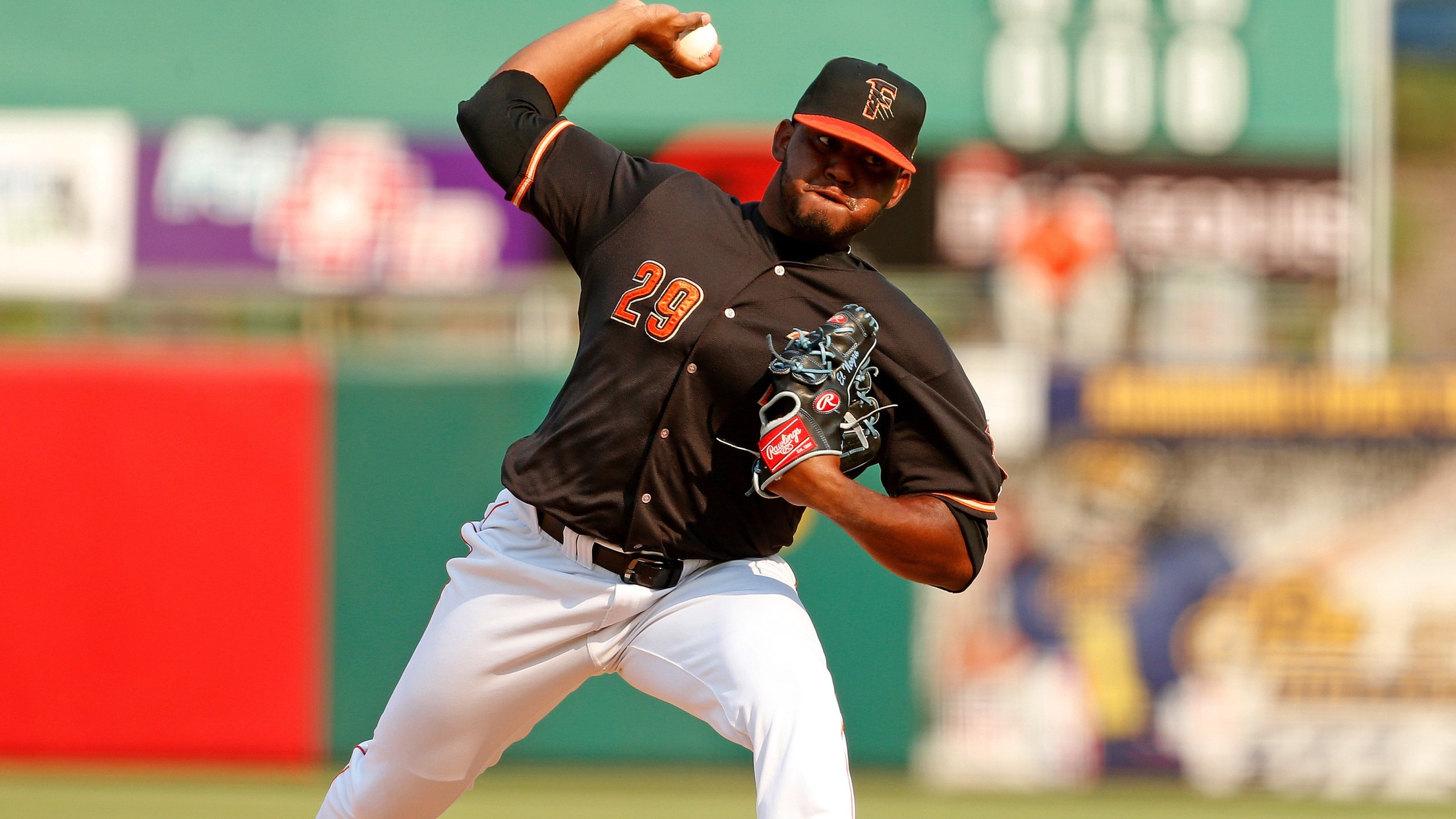 (Kiel Maddox)
The Fresno Grizzlies took the first game of a doubleheader with the Reno Aces on Saturday 2-1. The win in the seven-inning contest snapped a Fresno three-game losing streak. With a single in the fifth frame, Tony Kemp extended his hit streak to 16 games where he has also hit
The Fresno Grizzlies took the first game of a doubleheader with the Reno Aces on Saturday 2-1. The win in the seven-inning contest snapped a Fresno three-game losing streak. With a single in the fifth frame, Tony Kemp extended his hit streak to 16 games where he has also hit safely in 26 of his last 27.
Rogelio Armenteros (2-0) notched his second quality start in just as many Triple-A games for the Grizzlies allowing just one run on three hits. He walked two and struck out three through six innings for the win. Reliever Brendan McCurry picked up his third save of the season when he struck out the side in order in the seventh. Reno starter Eric Jokisch (7-4) took the loss through five innings allowing two runs on six hits and three walks with two strikeouts.
Both Fresno runs came in the form of solo homers. Preston Tucker crushed the ball to right in the third to give the Grizzlies an initial 1-0 lead. It was his 14th home run of the season. In the fifth, Reid Brignac (2-for-2) knocked his ninth long ball of the season, a solo shot that hit the pole in right field to give Fresno the win. The Aces lone run had tied the contest in the top of the fifth when Jack Reinheimer scored on a Hank Conger sacrifice fly before the Grizzlies went ahead to win the game.