Guidelines & Safety Procedures at FirstEnergy Stadium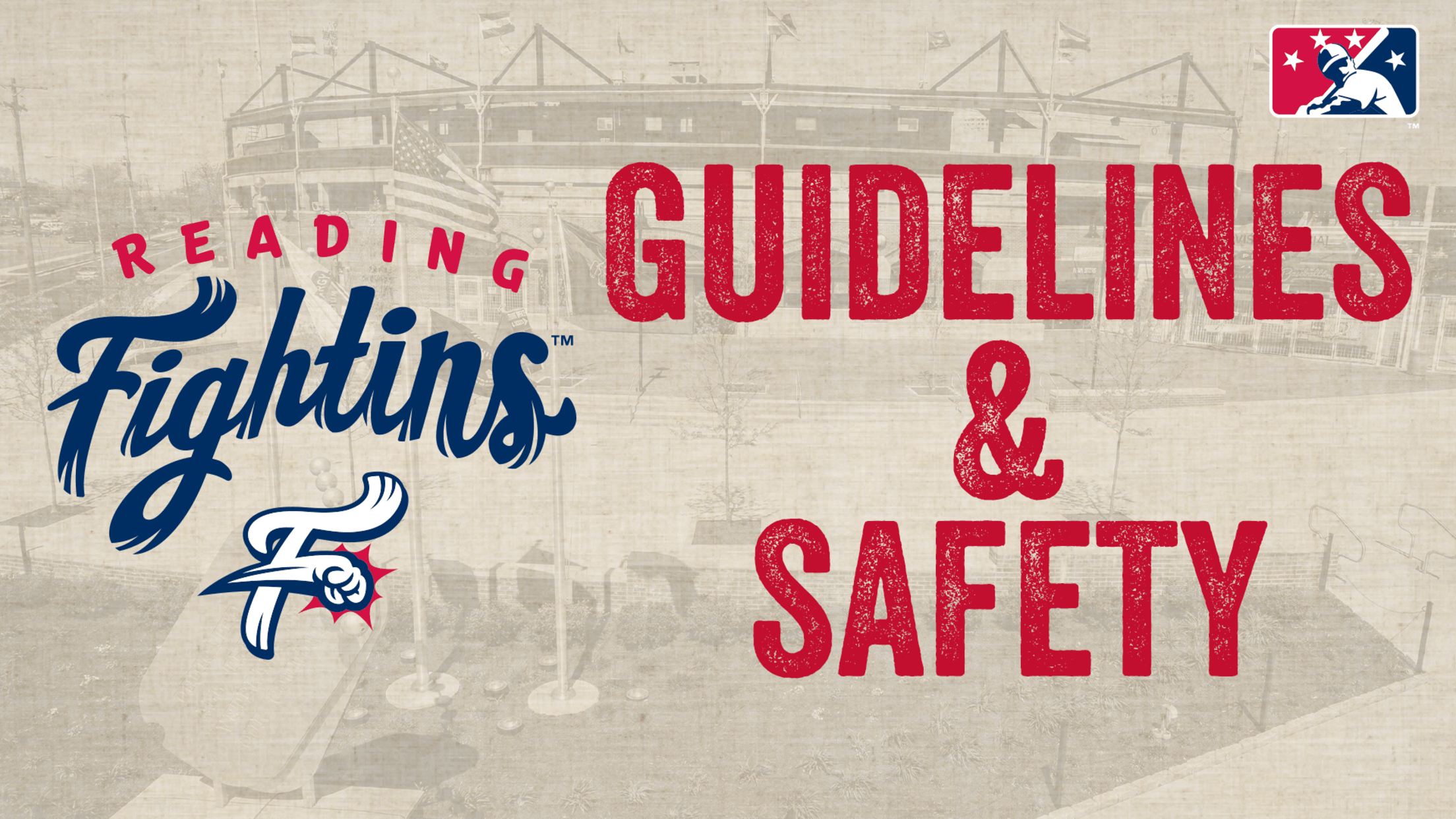 UPDATED AS OF AUGUST 14, 2020 Covid-19 Safety Guidelines & Procedures When Attending Events and Games at FirstEnergy Stadium An outdoor, open-air stadium designed to accommodate 10,000 people is a tremendous place to host smaller events during Covid-19. The R-Phils have taken steps to ensure social distancing and safety at
UPDATED AS OF AUGUST 14, 2020
Covid-19 Safety Guidelines & Procedures When Attending Events and Games at FirstEnergy Stadium
An outdoor, open-air stadium designed to accommodate 10,000 people is a tremendous place to host smaller events during Covid-19. The R-Phils have taken steps to ensure social distancing and safety at all events at FirstEnergy Stadium.
The operation of events held at FirstEnergy Stadium during Covid-19 will be a measured process, and the need for patience and understanding by all fans will be key to success. Any service limitations or restrictions are intended to protect the health and well-being of all of our R-Phils fans, and R-Phils employees, and we trust that you will adhere to the guidelines. The R-Phils will continue to adjust as necessary to adhere to all CDC and PA State Health Department guidelines.
Please read the FirstEnergy Stadium Covid-19 plans in detail and familiarize yourself with these procedures. R-Phils staff will be busy providing the best service possible to our fans. They ask for your cooperation in taking responsibility for your own actions and behaviors. Again, patience and understanding will be key for everyone to have a successful event.
Please also remember that our diverse fan base and staff have differing views about the virus and its ability to spread. We respect the fact that some of you may not yet feel comfortable visiting FirstEnergy Stadium and understand if you feel safer staying at home for now. We will happily welcome you back when you are ready to return to America's Classic Ballpark.
Attendees to all events will be asked to wear a mask while entering and exiting FirstEnergy Stadium, and traveling to and from your seat/table inside the ballpark. Once seated in the grandstand, or at a table in the Plaza, you will be welcome to remove your mask to enjoy the event or game.
Attendees may remove their mask once they are seated and have achieved a distance of at least six feet from other parties not in their immediate family group. Please socially distance when choosing a seat to watch the baseball game, movie, or other events, or when choosing a table in the Plaza.
Concessions will be offered in the open-air outdoor areas of Tompkins VIST Bank Plaza at FirstEnergy Stadium. There will be no seating at the bar.
Attendees will be asked to wear a mask while in line to order food from the concessions and maintain social distancing while standing in line.
Dinner tables for seating will be provided throughout Tompkins VIST Bank Plaza at FirstEnergy Stadium. In accordance with State mandated guidelines, the R-Phils will provide at least six feet between parties at tables.
Employees will wear masks and gloves when in fan-facing situations and food/drink areas.
Cleaning treatment of all areas will occur prior to each event. Additional cleaning will continue throughout the event, including tables, and focus on high traffic areas. Hand sanitizer is available in several locations.
All food and bar service transactions will be conducted with CREDIT CARD ONLY - No Cash.
Staffing levels will remain limited to minimize the chance of virus spread. Employee temperatures are checked upon arrival to the R-Phils.
Currently, all events will be limited to 250 attendees.
Indoor areas of the stadium, other than the bathrooms, will be closed.
· Bathrooms are available in the "Plaza" – adjacent to the Grand Slam Grill concession stand. Please practice social distancing when visiting the bathroom facilities. The bathrooms are very large, and can easily allow for social distancing when hosting events limited to only 250 people.
· On occasion, the R-Phils team store may be open to allow for merchandise purchases when appropriate. If so, the number of people permitted in the team store will be limited to allow for proper social distancing.
The R-Phils hope this can be a safe environment for a community event and a great opportunity to experience what many people have been missing recently. Visit RPhils.com/events for more information. Please direct all questions to [email protected], text 610-370-BALL, or call the R-Phils at 610-370-BALL.
Additional Guidelines for Baseball Games:
Players and Coaches: Covid-19:
· Teams are urged to take precautions to prevent the spread of Covid-19.
· Players and coaches are asked to please wear a mask when entering and exiting FirstEnergy Stadium.
· Once on the field, in the dugout, or hitting in the tunnel, players and coaches can remove their mask, and adhere to social distancing as possible.
· Dugouts and bullpens should have enough room for players and coaches to practice social distancing. However, additional chairs can be provided to you to be placed on the warning track, if you prefer additional seating space for your players and coaches.
· All snack/spit type items are prohibited in the dugout, on the playing field, and in the batting tunnels - this includes but is not limited to: sunflower seeds, gum, tobacco, etc. This for the safety of our staff that would need to clean the areas and pick it up, and for the safety of the next team in the area.
· Please refrain from high-fiving, shaking hands, etc. After the game, teams will not shake hands. Instead, we suggest the teams come out on the warning track, and tip their cap to the other team to offer a "good game" salute at the end.
The R-Phils hope this can be a safe environment for a baseball game and a great opportunity to experience what many people have been missing recently. Visit RPhils.com/events for more information. Please direct all questions to [email protected], text 610-370-BALL, or call the R-Phils at 610-370-BALL