Gusto Fires Quality Start, Tourists Win in Extras
Asheville Plates Seven in the 10th Inning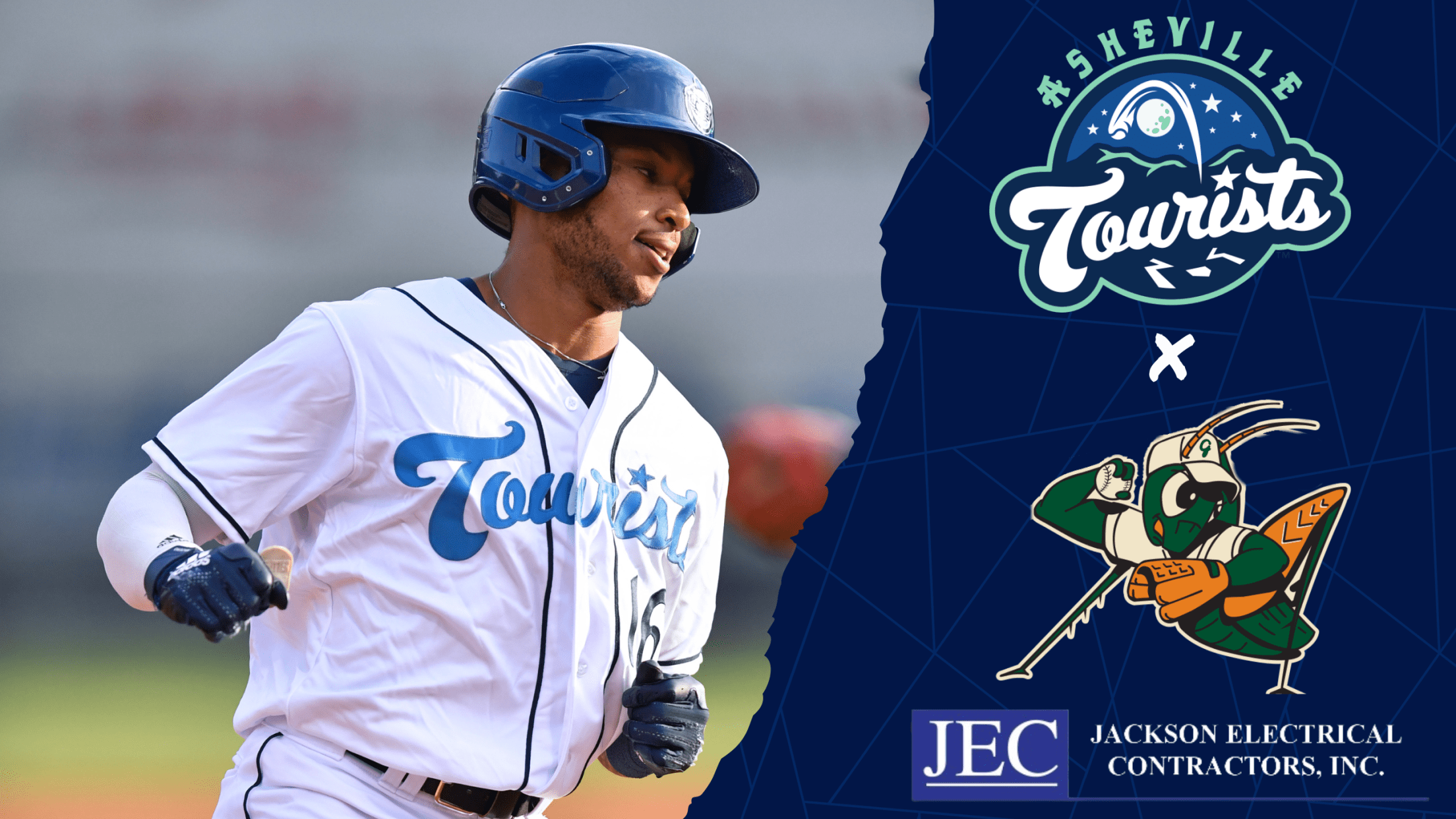 GREENSBORO- The Asheville Tourists used a quality start from Ryan Gusto and a torrid tenth inning rally to defeat the Greensboro Grasshoppers 12-6 in their series opener on Tuesday night. Asheville was unable to hold their lead late in the game; however, responded with a monster tenth frame to earn
GREENSBORO- The Asheville Tourists used a quality start from Ryan Gusto and a torrid tenth inning rally to defeat the Greensboro Grasshoppers 12-6 in their series opener on Tuesday night. Asheville was unable to hold their lead late in the game; however, responded with a monster tenth frame to earn the win.
The Tourists scored the game's first three runs with an RBI single from Kenedy Corona in the second inning, a bases loaded walk drawn by Quincy Hamilton in fourth, and a Sacrifice Fly from Michael Sandle also in the fourth.
Greensboro scored their only run off Gusto in the fifth inning. Asheville countered with a Chad Stevens RBI single in the seventh and a Hamilton Sacrifice Fly in the eighth. The Grasshoppers mounted rallies in both the eighth and ninth innings. Fortunately, Danny Cody was able to pitch the game into extras after Greensboro tied the score 5-5.
In the top of the tenth, Corona and A.J. Lee both delivered two-run hits while JC Correa chipped in with an RBI single. Asheville finished the tenth with seven runs and held on to win when Greensboro only managed to plate their automatic runner.
Luis Guerrero and Luis Santana scored three runs apiece while Corona drove in a game-high three. The Tourists will have a quick turnaround with Game Two scheduled for noon ET on Wednesday.
Tourists Game Recaps are presented by Jackson Electrical Contractors, Inc