Gwinnett alums set to battle in WBSC Premier12™ tournament
Nine of the 12 teams vying for a spot in the Tokyo 2020 Olympic Games have ties to Gwinnett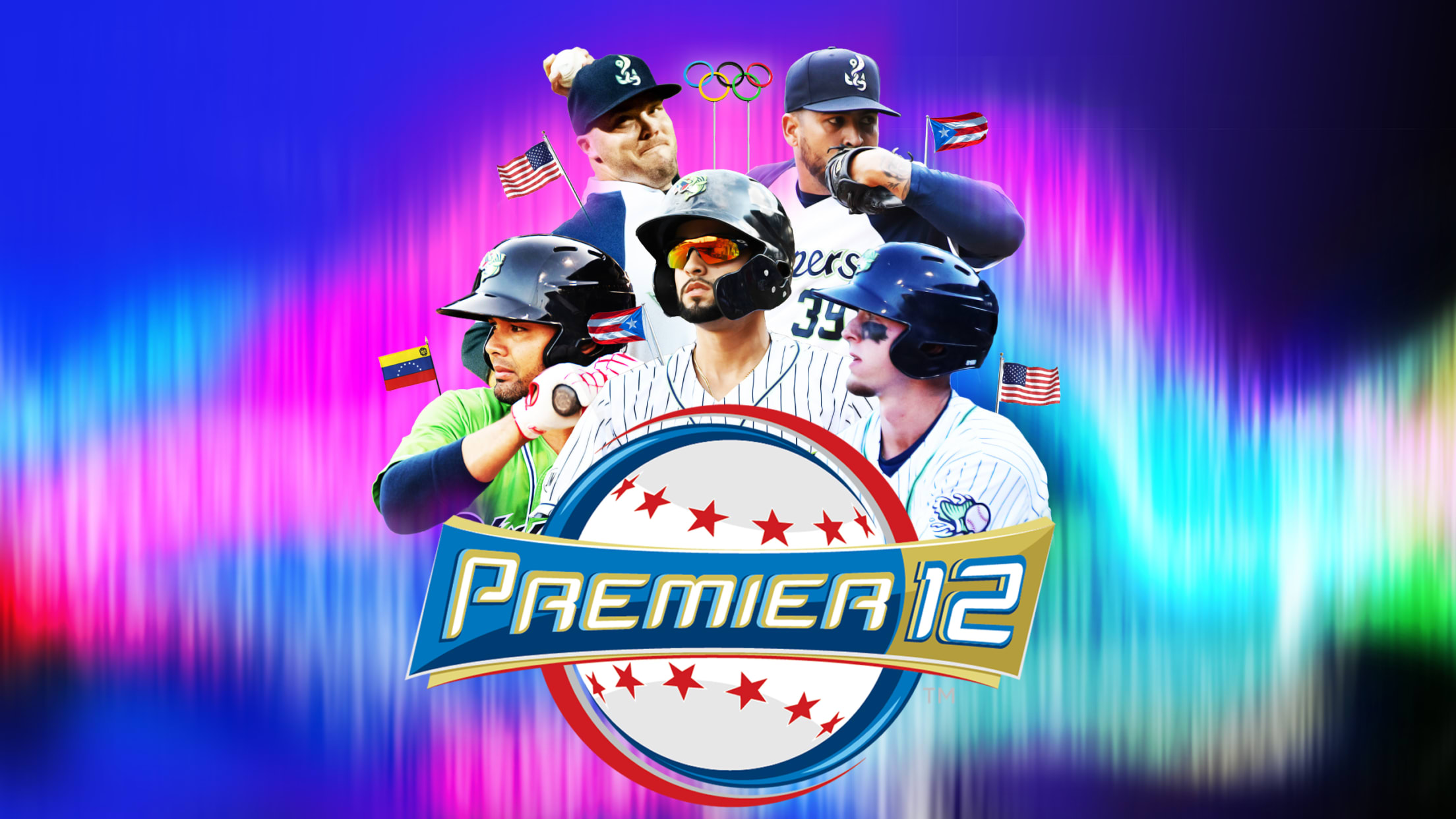 The World Baseball Softball Confederation (WBSC) Premier12™ tournament begins this weekend in Mexico, Chinese Taipei, and Korea, pitting the 12 highest-ranked baseball nations against one another in a qualifier for the Tokyo 2020 Olympic Games.Nine of those 12 teams - Australia, Canada, Chinese Taipei, Dominican Republic, Mexico, Netherlands, Puerto Rico,
The World Baseball Softball Confederation (WBSC) Premier12™ tournament begins this weekend in Mexico, Chinese Taipei, and Korea, pitting the 12 highest-ranked baseball nations against one another in a qualifier for the Tokyo 2020 Olympic Games.
Nine of those 12 teams - Australia, Canada, Chinese Taipei, Dominican Republic, Mexico, Netherlands, Puerto Rico, the United States, and Venezuela - have former Gwinnett players either on their 28-man roster or coaching staff.
Reviewing the rosters of the teams in order of international ranking, here are the former Gwinnett Braves/Stripers players set to appear in the tournament:
United States (No. 2)
A pair of 2019 Stripers will represent the U.S., with 20-year-old outfielder Drew Waters and veteran left-hander Caleb Thielbar both making the club.
Waters, currently ranked the Atlanta Braves' No. 2 prospect and No. 23 in baseball by MLB.com, capped off a tremendous 2019 season with a 26-game stint in Gwinnett. He batted .271 with five doubles, two home runs, 17 runs scored, 11 RBIs, and three stolen bases in his first taste of Triple-A. His late-season promotion came after he batted .319 with 49 extra-base hits, 63 runs scored, 41 RBIs, and 13 steals in 108 games with Double-A Mississippi to win the Southern League Most Valuable Player award. The Braves' second round pick in 2017 out of Etowah High School (Woodstock, Ga.), Waters ranked among Minor League Baseball's top 10 in doubles (T-3rd, 40), hits (5th, 163), at-bats (6th, 527), and games (T-7th, 134) last season.
Thielbar finished 2019 with the Stripers following an August 31 trade from the Detroit Tigers. After opening the year with Triple-A Toledo (2-1, 3.30 ERA, 4 saves in 50 games), the left-hander pitched in one regular-season game (0-0, 0.00 ERA, 1 save) and two postseason games (0-0, 6.75 ERA) with Gwinnett. Born in Northfield, Minn., Thielbar pitched for his hometown Minnesota Twins from 2013-15, going 5-3 with a 2.74 ERA in 109 games.
Chinese Taipei (No. 4)
Serving as Chinese Taipei's bench coach is former Gwinnett Braves pitcher and Tainan City, Taiwan native Chien-Ming Wang. The former New York Yankees, Washington Nationals, Toronto Blue Jays, and Kansas City Royals right-hander made 11 appearances (10 starts) for Gwinnett in 2015, going 2-6 with a 6.10 ERA before being released on June 19 of that year. Wang's journey from Gwinnett to Triple-A Tacoma in 2015 and return to MLB with Kansas City in 2016 are documented in the 2018 film "Late Life: The Chien-Ming Wang Story."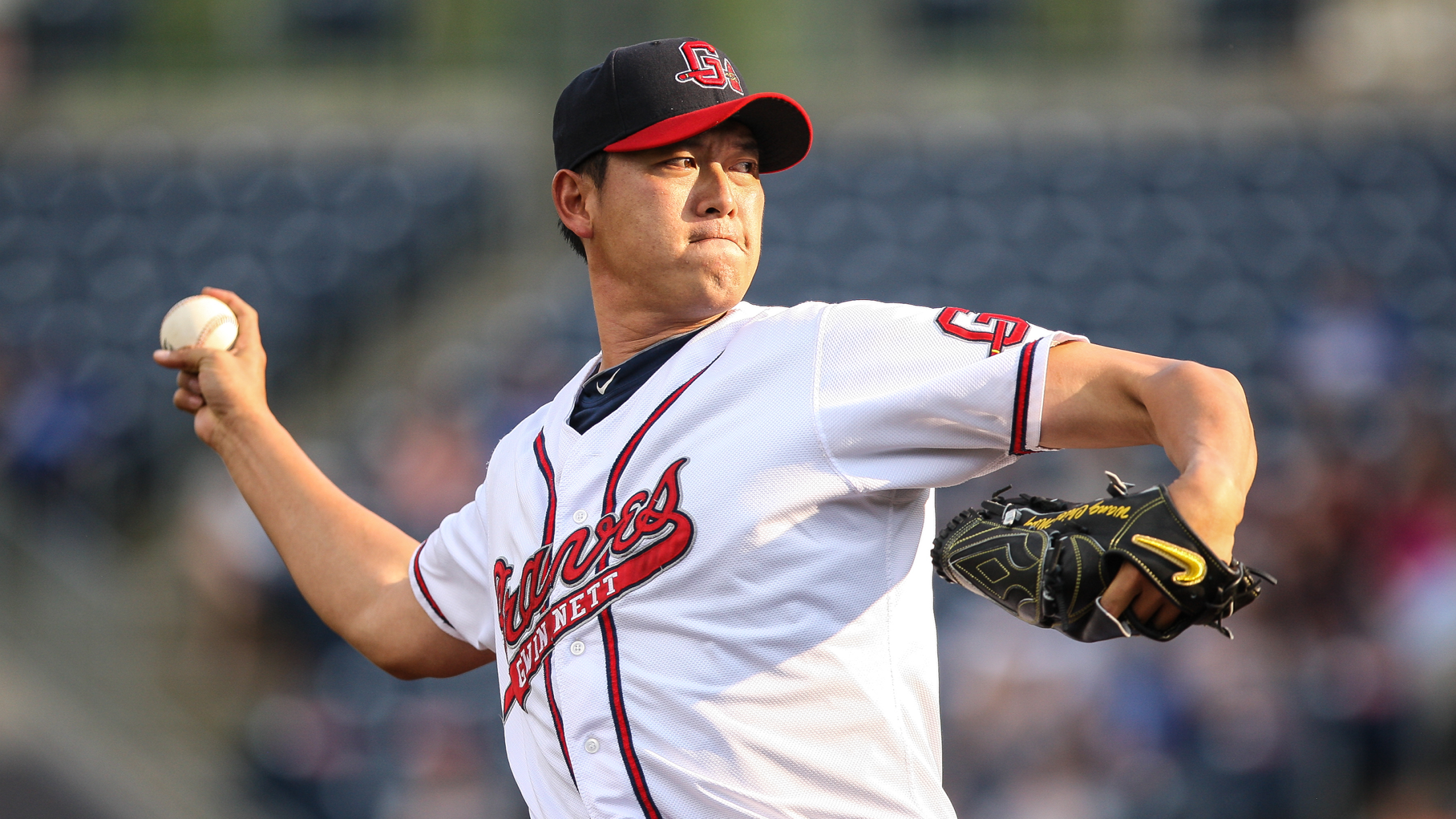 Mexico (No. 6)
Mexico right-hander Manny Barreda had a brief, but impactful stint with the Gwinnett Braves in 2017. After having his on-loan assignment to Tijuana of the Triple-A Mexican League recalled by Atlanta on August 4, he joined Gwinnett and went 3-1 with a 1.83 ERA, .185 BAA, and four quality starts in seven total outings. He made his mark as the final winning pitcher in "G-Braves" history on September 4, 2017 as he fired 7.0 scoreless, two-hit innings in a 3-0 shutout of Durham. That dominant final game with Gwinnett - his last in affiliated baseball - helped earn him the International League Pitcher of the Week award for August 28-September 4. Barreda returned to Tijuana in 2018 and has spent the last two seasons in the Mexican League.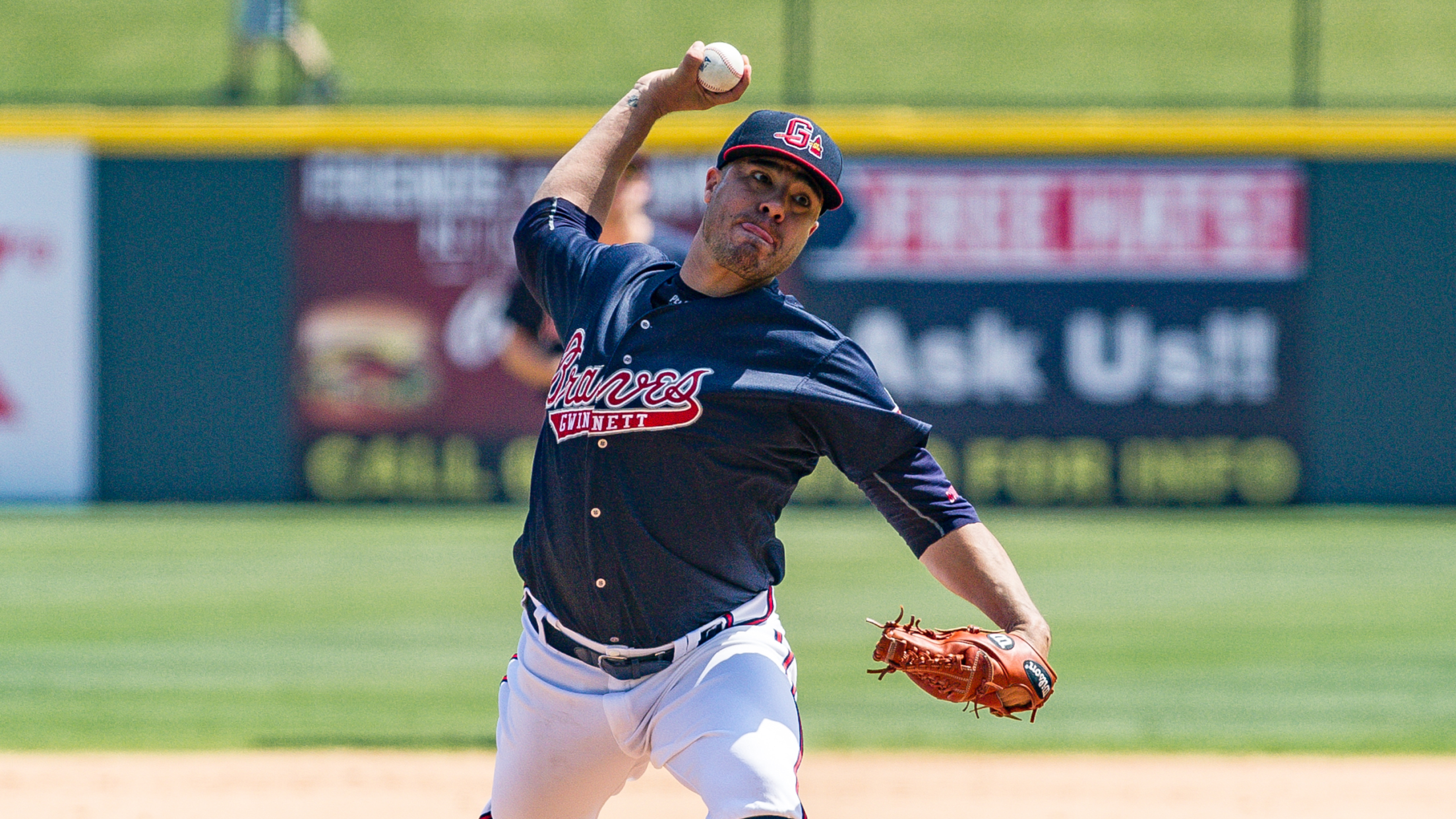 Australia (No. 7)
A trio of former Gwinnett hurlers are on Australia's roster, right-hander Peter Moylan and left-handers Steven Kent and Jon Kennedy.
Moylan is by far the most famous of the group, having logged 499 games in the Majors for the Braves (2006-12, 2018), Los Angeles Dodgers (2013), and Kansas City Royals (2016-17) before retiring in 2019 and joining the Braves' broadcast team on FOX Sports South. The Lesmurdie, Western Australia native suited up for Gwinnett in four different seasons: 2011 (0-1, 0.00 ERA, in 6 games, 1 start), 2012 (0-0, 5.68 ERA in 12 games), 2015 (2-0, 3.14 ERA, 6 saves in 27 games), and 2018 (0-0, 0.00 ERA in 3 games).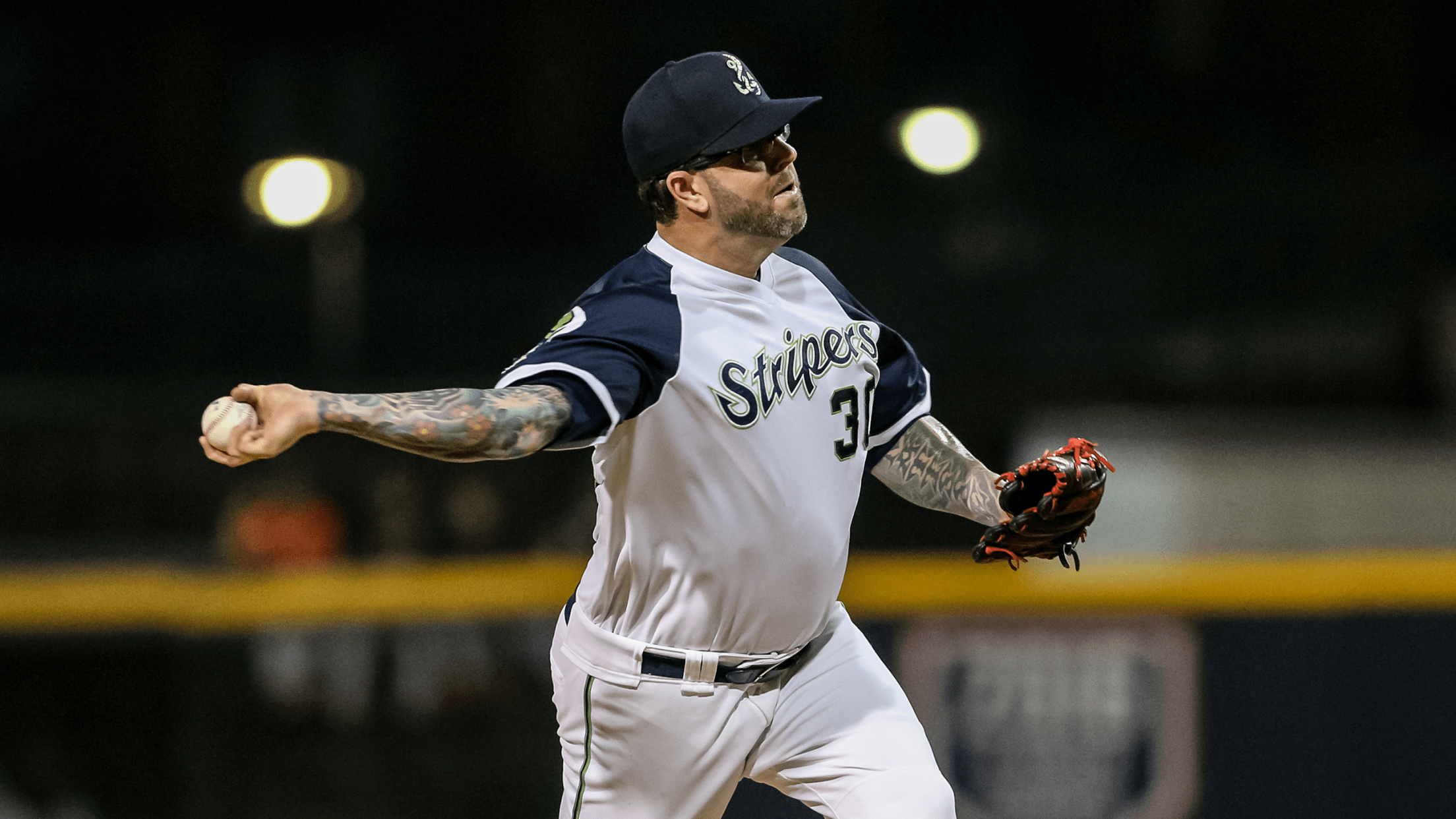 Kent, hailing from Canberra, and Kennedy, from Melbourne, each made their Triple-A debuts in limited action with Gwinnett. Kent was called up in late 2016 and pitched in both the regular season (0-0, 36.00 ERA in 1 game) and postseason (0-0, 4.50 ERA in 1 game) for the IL South champion G-Braves. That year was his last in affiliated baseball, and he spent 2016-18 pitching for Canberra of the Australian Baseball League. Kennedy made the jump from Advanced-A Florida to Gwinnett in 2018, going 0-2 with a 7.59 ERA in four games. He returned to the Fire Frogs in 2019 before being released by Atlanta on April 24.
Netherlands (No. 8)
Curacao native and 2011 National League All-Star Jair Jurrjens brings 130 games of Major League experience to the Netherlands staff. While compiling a 50-36 record and 3.58 ERA in 119 games with Atlanta from 2008-12, he made appearances with Gwinnett in 2010 (1-1, 5.54 ERA in 3 starts), 2011 (1-0, 3.00 ERA in 1 start), and 2012 (4-6, 4.98 ERA in 14 starts). Most of his time with the G-Braves was spent rehabbing injuries to his left hamstring (2010), right torso (2011), right knee (2011), and right groin (2012). The 33-year-old last pitched in affiliated baseball in 2017 with Triple-A Oklahoma City of the Dodgers organization, and signed with Long Island of the independent Atlantic League in 2018.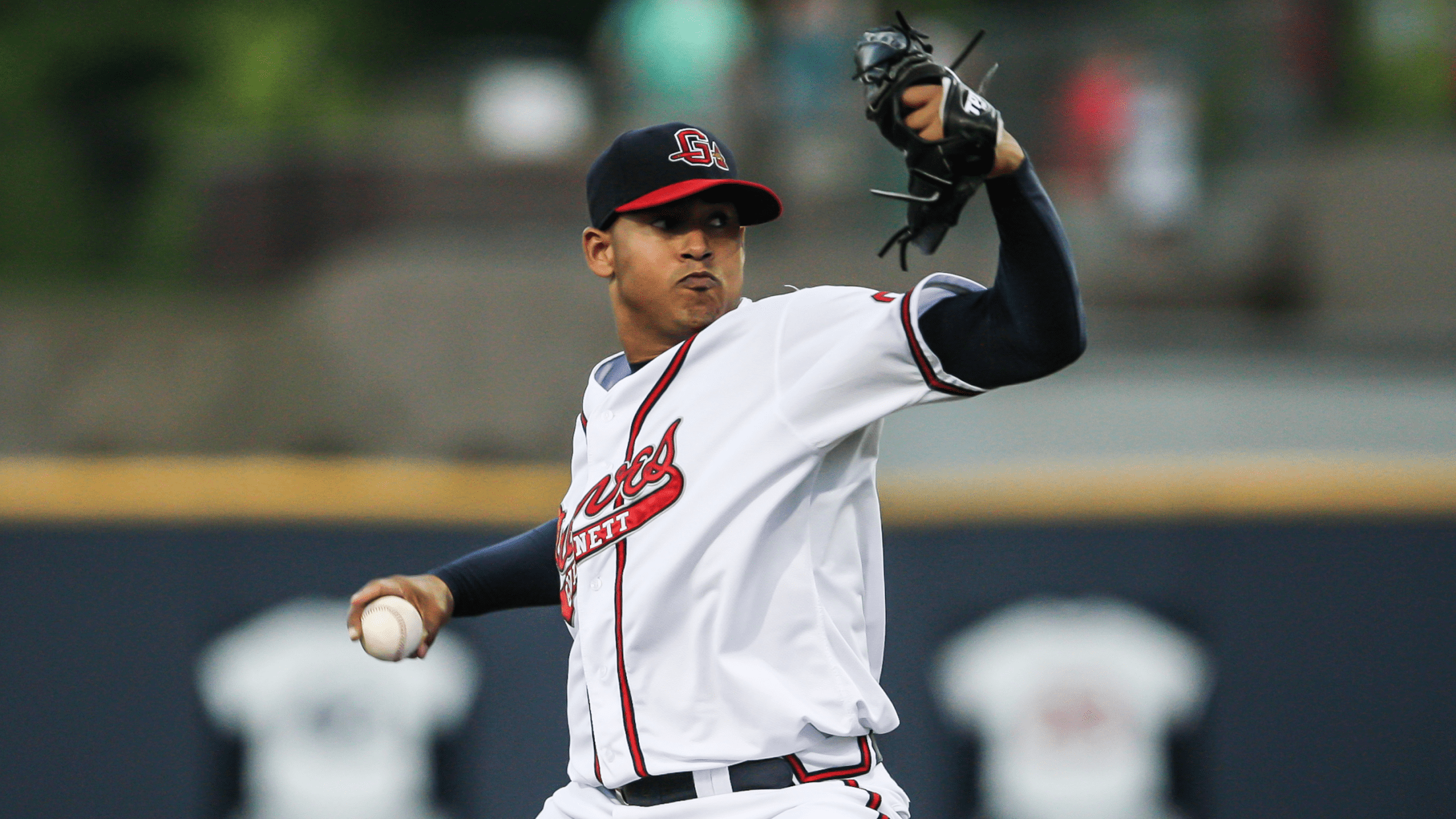 Shortstop Ray-Patrick Didder, born in Aruba, is also on the Netherlands roster. He was on the Stripers' active roster for the 2019 Governors' Cup Playoffs, but did not appear in a game and has yet to make his Triple-A debut. The 25-year-old hit .203 with four homers, 23 RBIs, and 28 steals in 114 games with Mississippi last year.
Venezuela (No. 9)
Infielder Andrés Blanco, a core member of the Stripers' 2019 IL South championship club, highlights the Venezuela roster. He is joined by former Gwinnett right-handers Williams Pérez and Miguel Socolovich.
The 35-year-old Blanco spent all last year in Stripers pinstripes, batting .262 with a career-high 19 home runs, 78 runs scored (6th in the IL), 61 RBIs, and an .807 OPS in 118 games. He hit .325 during a 21-game on-base streak from April 8-May 3, and netted the IL's Batter of the Week award for April 8-14. Born in Urama, Venezuela, Blanco has played 536 games during a well-traveled Major League career with the Kansas City Royals (2004-06), Chicago Cubs (2009), Texas Rangers (2010-11), and Philadelphia Phillies (2014-17).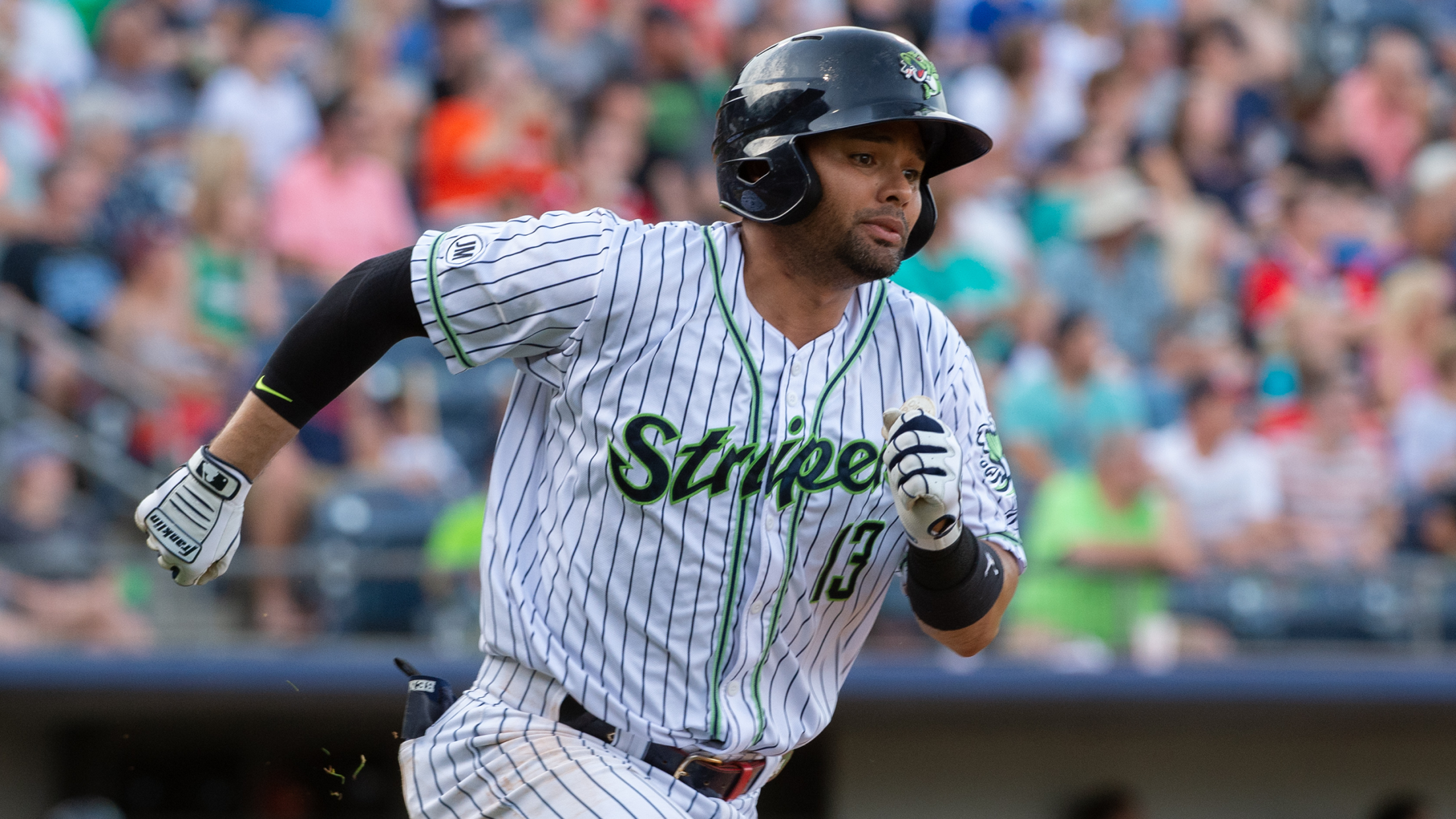 Perez, signed by Atlanta out of Acarigua, Venezuela in 2009, passed through Gwinnett on his rise to prominence with the Braves in 2015 and 2016. He made an impressive Triple-A debut with the G-Braves in 2015 (3-1, 1.16 ERA in 8 starts) and returned to the club for a short time in 2016 (1-2, 2.59 ERA, 2 complete games in 4 starts). He turned in one of the most memorable pitching performances in Gwinnett history on May 6, 2016 as he one-hit Charlotte over 9.0 innings in a 4-0 victory. That outing, the last 9.0-inning shutout by a Gwinnett pitcher, earned him the IL Pitcher of the Week award for May 2-8, 2016. Perez combined to go 9-9 with a 5.18 ERA (98 ER in 170.1 IP) in 34 games with Atlanta from 2015-16, but hasn't returned to the big leagues since. The 28-year-old spent most of 2019 with Double-A Springfield of the St. Louis Cardinals organization.
Socolovich was a steady arm for the Stripers in 2018, going 5-4 with a 2.65 ERA in 30 games (3 starts). The Caracas, Venezuela native produced a team-best 21.1-inning scoreless streak spanning 12 outings from April 27-June 25, leading Atlanta to call him up three different times that year. The 33-year-old has 74 career MLB appearances in total, including stints with the Baltimore Orioles (2012), Chicago Cubs (2012), St. Louis Cardinals (2015-17), and Braves (2018). He spent all of 2019 with Oaxaca of the Triple-A Mexican League.
Canada (No. 10)
Canada's lone Gwinnett alumnus is 33-year-old first baseman Jordan Lennerton. The product of Langley, British Columbia played 33 games with the G-Braves in 2015 after being signed by Atlanta as a minor league free agent on July 27 of that year. He batted .202 with one homer and 10 RBIs during his last stint in affiliated baseball, and was released by the Braves in March of 2016. From 2016-18, he played for Quebec of the independent CanAm League.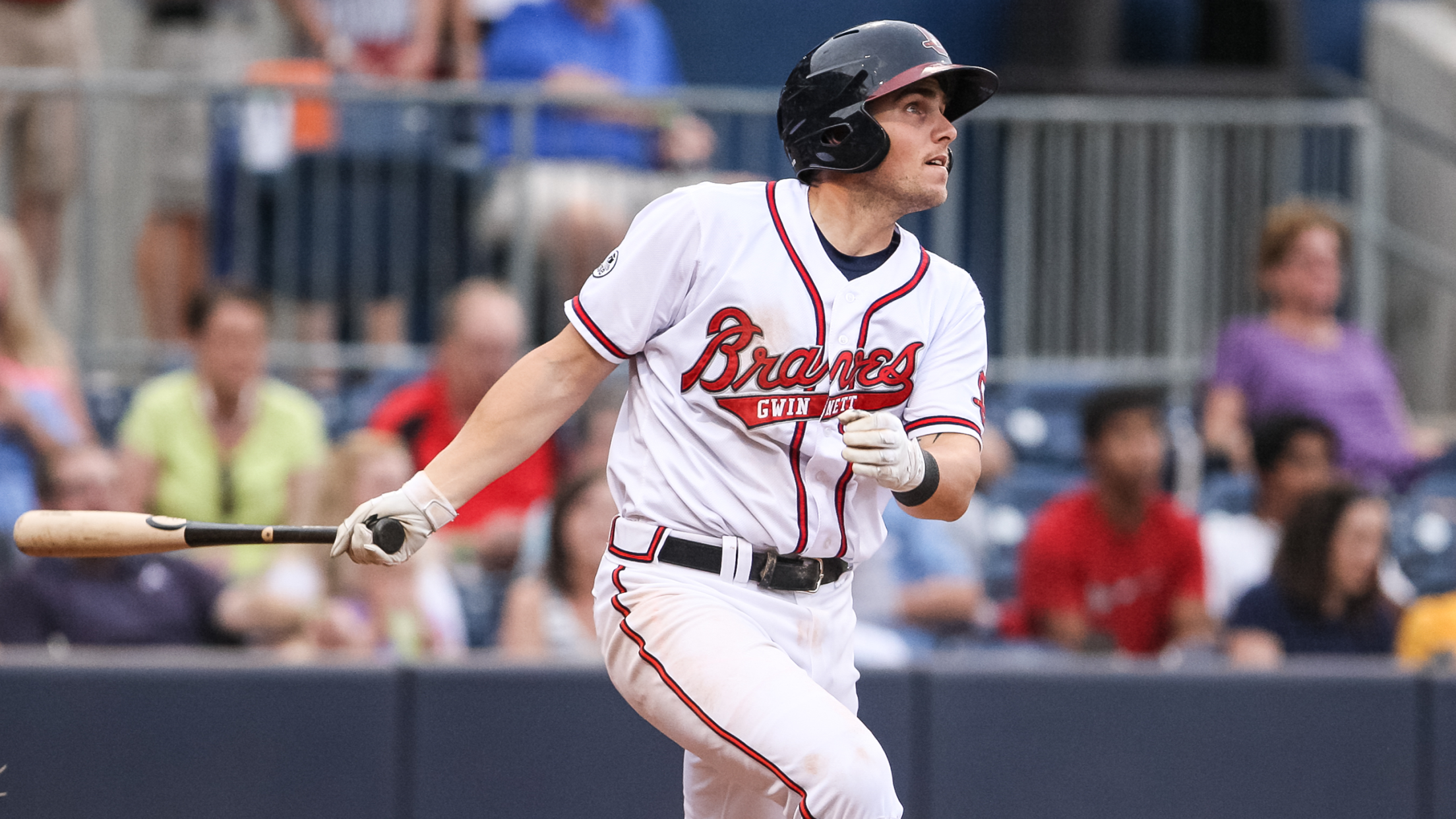 Puerto Rico (No. 11)
Two members of the 2019 Stripers - infielder Jack Lopez and right-hander Andres Santiago - will play for Puerto Rico.
Lopez, a native of Rio Piedras, Puerto Rico, batted .273 with a career-high 12 homers, 62 runs scored, 57 RBIs, and nine stolen bases in 96 games with Gwinnett last season. In addition to providing defensive versatility (he played second base, third base, shortstop, and left field), he carried the club offensively from May 1-June 30, hitting .311 (10th in the IL) with five homers, 26 RBIs, and an .812 OPS in 42 games. In six games from June 17-23, Lopez led the circuit in batting (.619) and on-base percentage (.667), earning him the IL Batter of the Week award. He was also a member of the Stripers' roster for the Governors' Cup Playoffs, and hit .294 with one homer and two RBIs in four games.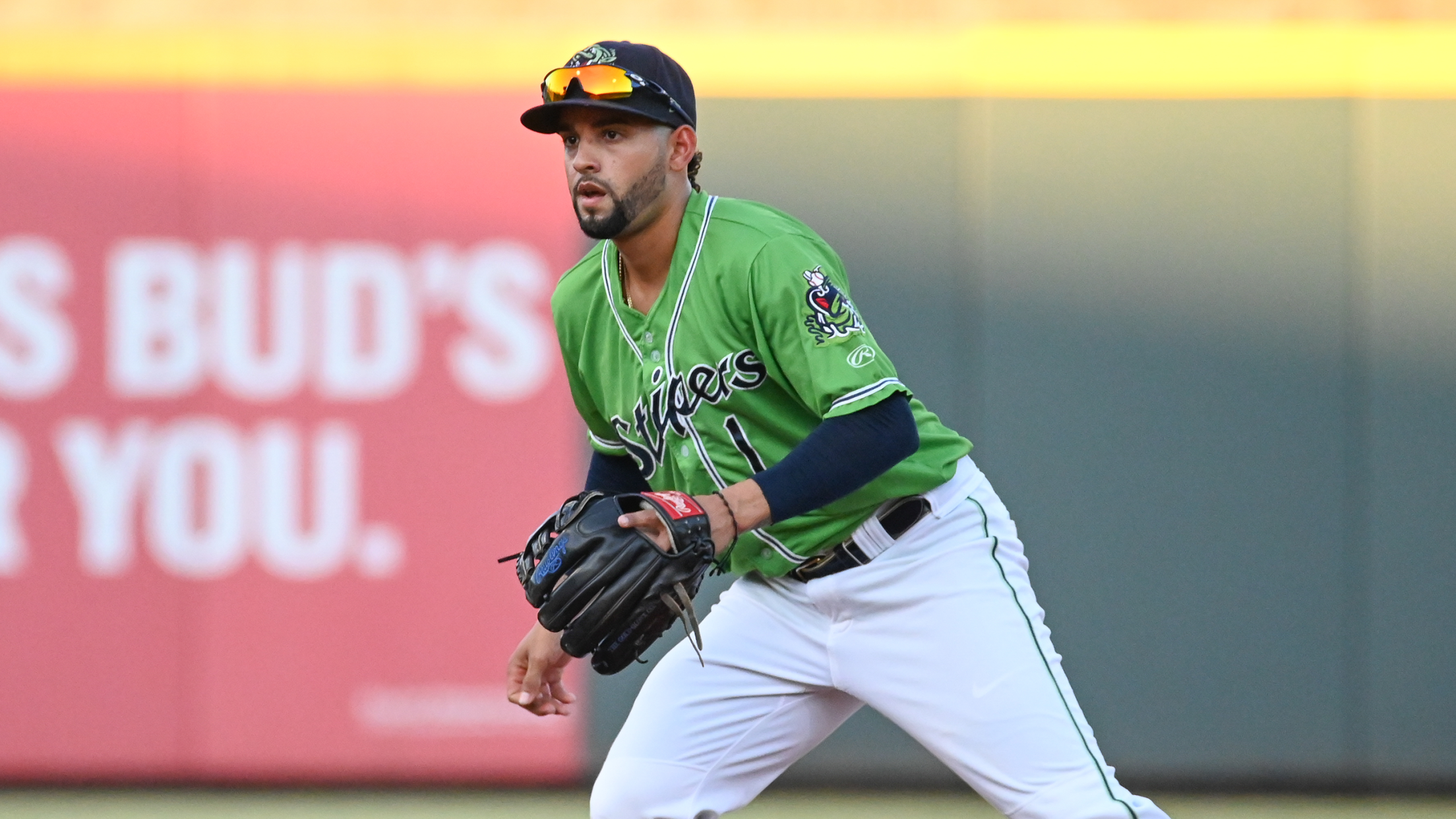 Santiago bounced all over the Braves system from 2017-19, landing in Gwinnett in parts of all three seasons. A four-game relief stint in 2017 (2-0, 0.00 ERA) led to a longer stay in 2018 (2-4, 5.60 ERA in 17 games, 7 starts), but his ERA rose again in 2019 (2-2, 6.23 ERA in 11 games, 6 starts) and the Braves released him on July 22. The 29-year-old Bayamon, Puerto Rico native did not join another organization last year.
Dominican Republic (No. 12)
Rounding out the field of 12 is the Dominican Republic, featuring former Gwinnett right-hander Ervin Santana.
Signed by Atlanta in the middle of Spring Training in 2014, Santana experienced a one-game tune-up with Gwinnett in 2014 before joining the Braves rotation. On April 4 at Durham, he won despite yielding six runs over 5.1 innings as the G-Braves routed the Bulls 12-7. The San Cristobal, Dominican Republic native proceeded to become a workhorse with Atlanta that year, going 14-10 with a 3.95 ERA in 31 starts. At age 36, Santana has enjoyed a 387-game Major League career with the Los Angeles Angels (2005-12), Kansas City Royals (2013), Braves (2014), Minnesota Twins (2015-18), and Chicago White Sox (2019).
---
The WBSC Premier12™ Opening Round is November 2-8, with Group A (United States, Mexico, Netherlands, Dominican Republic) playing in Guadalajara, Mexico, Group B (Chinese Taipei, Japan, Venezuela, Puerto Rico) playing in Taiwan, and Group C (Korea, Cuba, Australia, Canada) playing in Seoul, Korea. The Super Round takes place from November 11-16, and the Championship Final and Bronze Medal Game will both be played in the Tokyo Dome on November 17.