Stripers Get Back Over .500 With 5-2 Win
Drew Waters homers for the third straight game in victory over Norfolk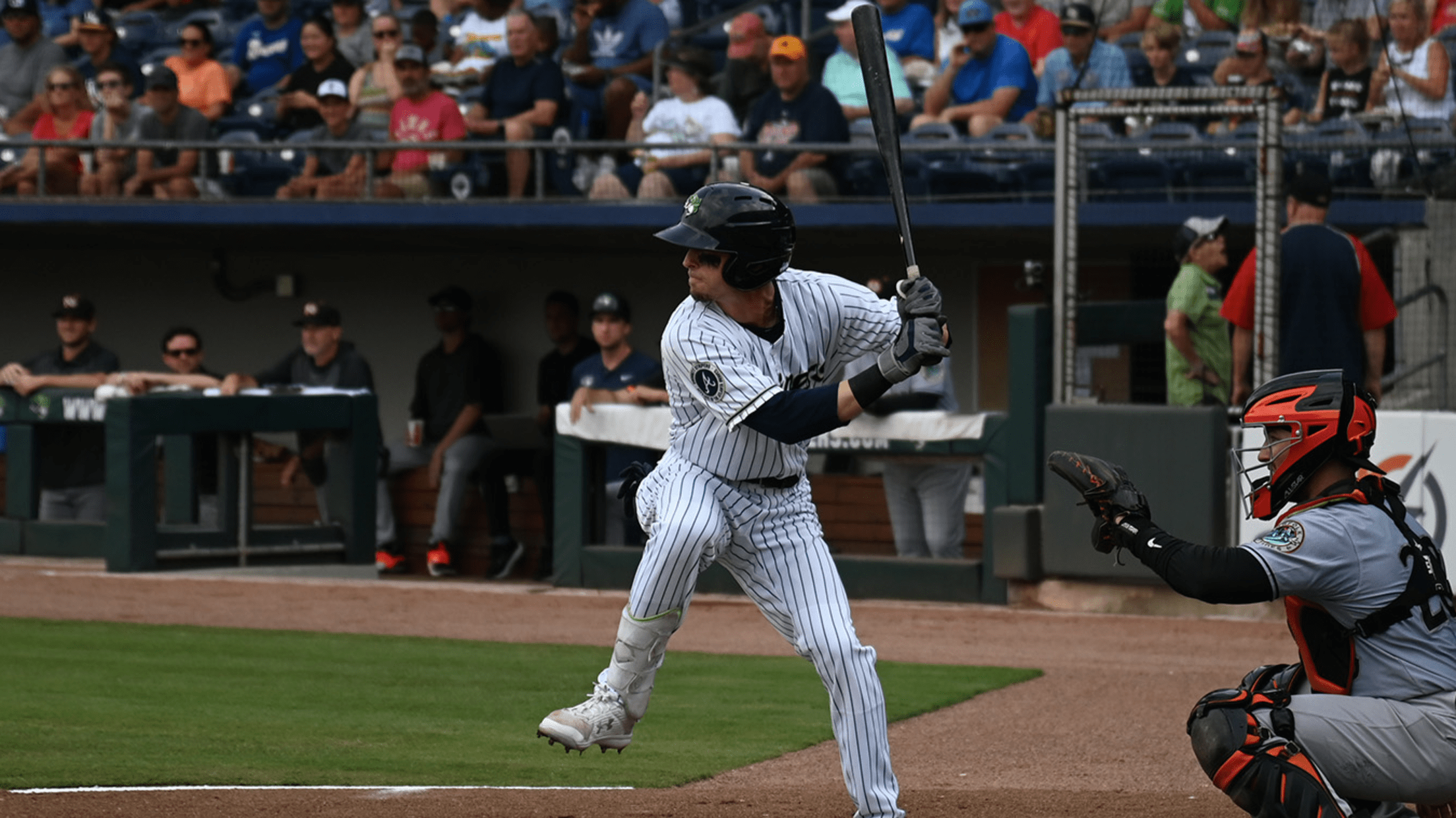 LAWRENCEVILLE, Ga. – Drew Waters robbed a home run and smashed one of his own as the Gwinnett Stripers (36-35) clinched a series victory with a 5-2 win over the Norfolk Tides (25-41) on Saturday night at Coolray Field. Decisive Play:Alex Jackson smacked an RBI single into the right field
Stripers Blow Out Norfolk 17-8
Gwinnett gets back to .500 mark with another three-homer game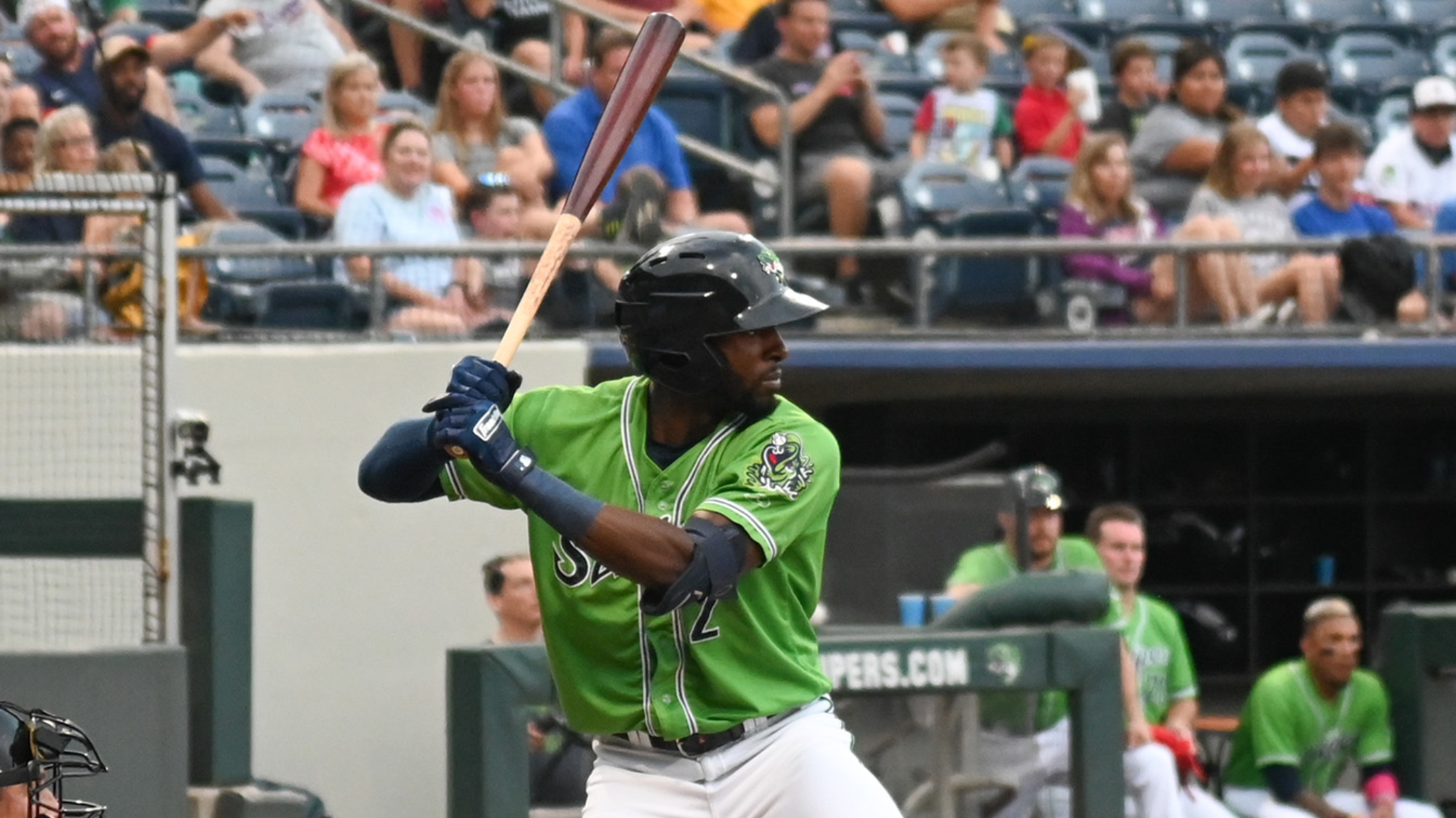 LAWRENCEVILLE, Ga. – Home runs from William Contreras (6), Drew Waters (7), and Travis Demeritte (10) powered the Gwinnett Stripers (35-35) to a 17-8 rout of the Norfolk Tides (25-41) on Friday night at Coolray Field. Decisive Play: The Stripers scored three runs without benefit of a hit in the
Stripers Slug Four Homers, Prevail 8-1 Over Norfolk
Sean Kazmar Jr. takes second on Atlanta Braves' Triple-A career hits list with solo blast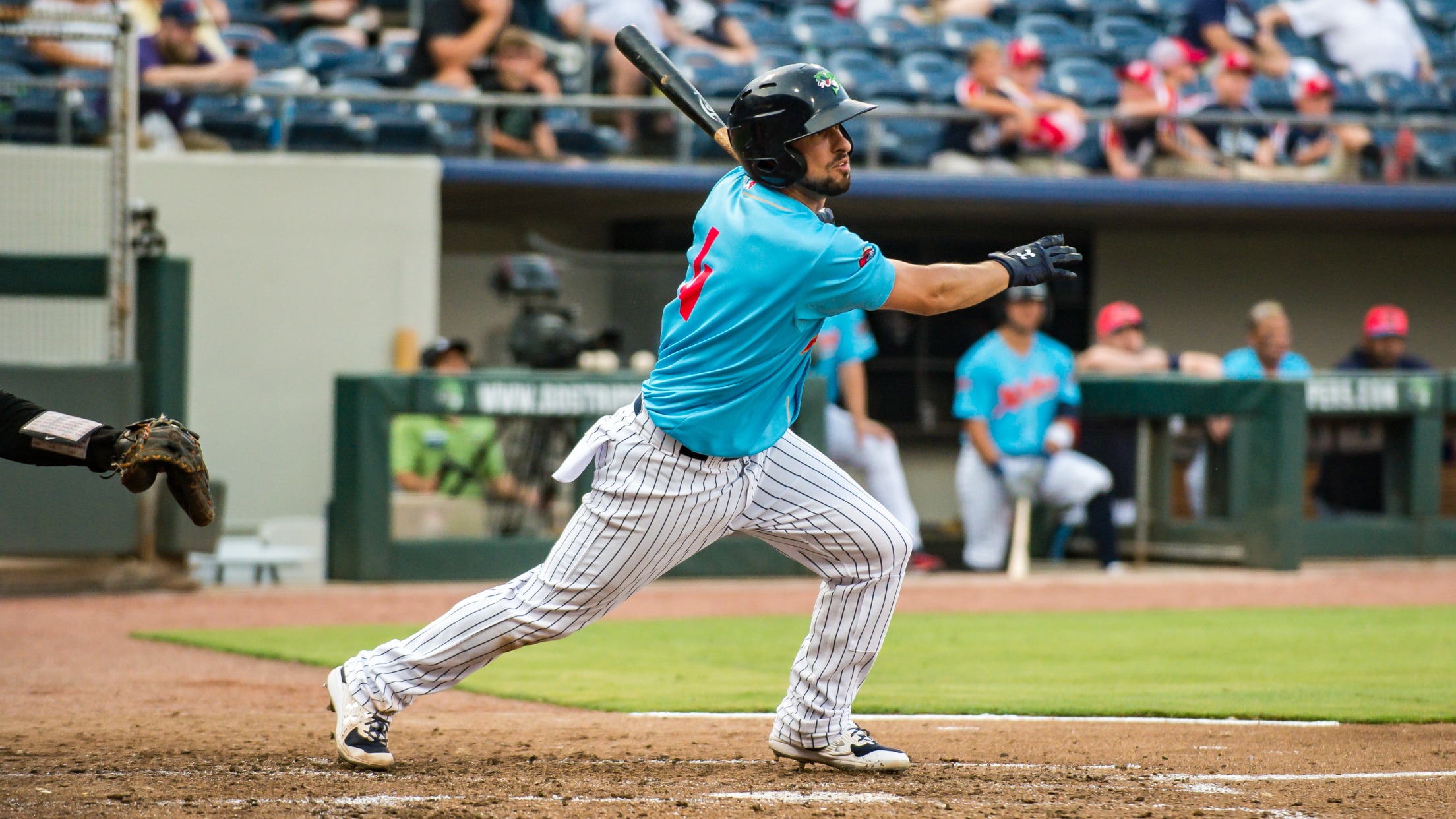 LAWRENCEVILLE, Ga. – Drew Waters, William Contreras, Sean Kazmar Jr., and Yolmer Sanchez all hit solo home runs as the Gwinnett Stripers (34-35) bested the Norfolk Tides (25-40) 8-1 on Thursday night at Coolray Field. Decisive Play:Waters blasted a leadoff homer (6) on the first pitch thrown by former University
Gwinnett Stripers Award $2,500 July Grant to Gwinnett Coalition
Military-themed grant will assist the Gwinnett Veterans Resource Center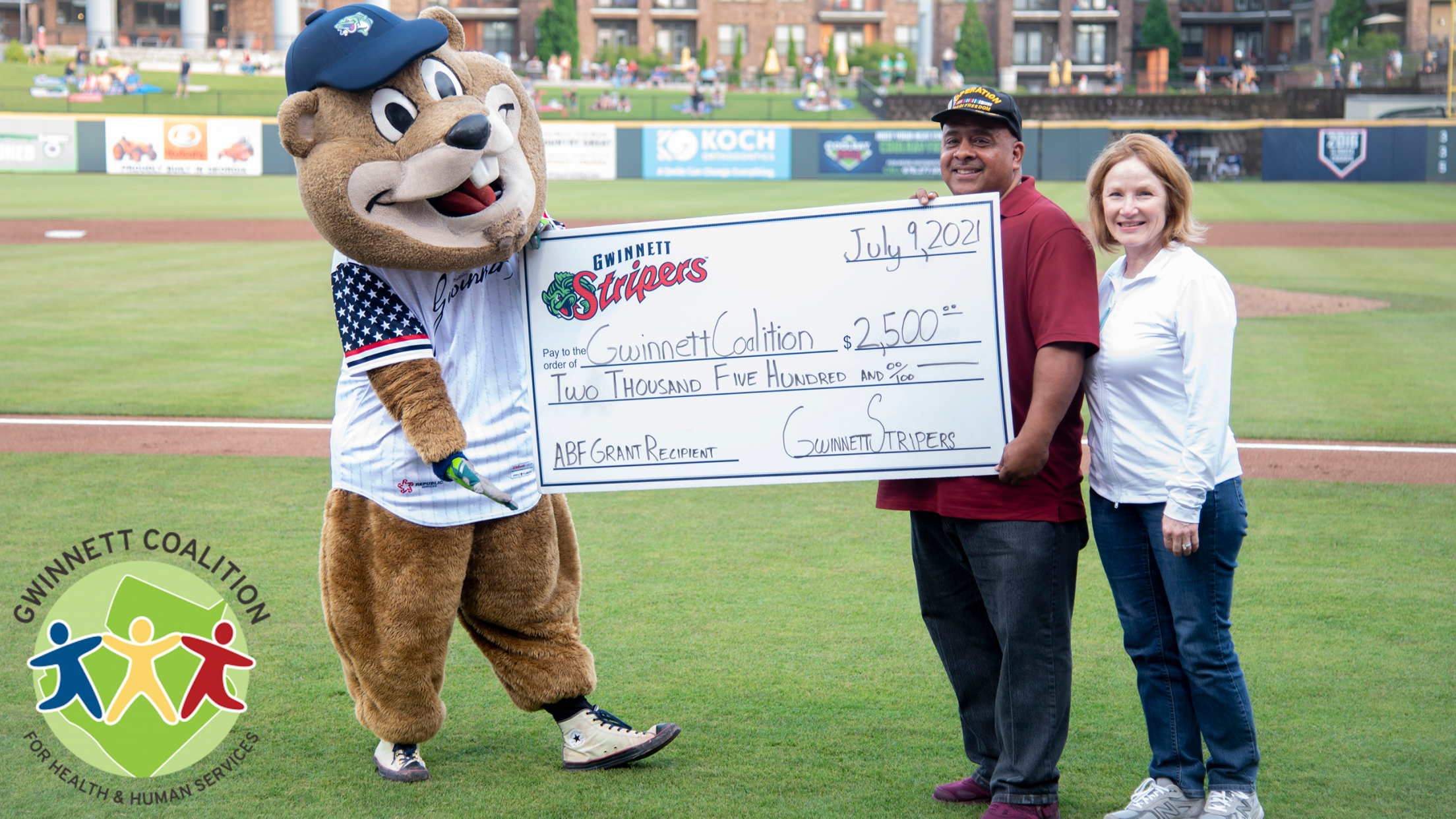 LAWRENCEVILLE, Ga. – The Gwinnett Stripers, in conjunction with the Atlanta Braves Foundation, have awarded their $2,500 July grant to the Gwinnett Coalition and its Gwinnett Veterans Resource Center. The Gwinnett Veterans Resource Center (GVRC) seeks to meet the needs of veterans and their military families by providing information, referrals,
Pache Homers Twice as Stripers Split Doubleheader vs. Norfolk 
Gwinnett takes 4-3 win in game two after falling 2-1 in opener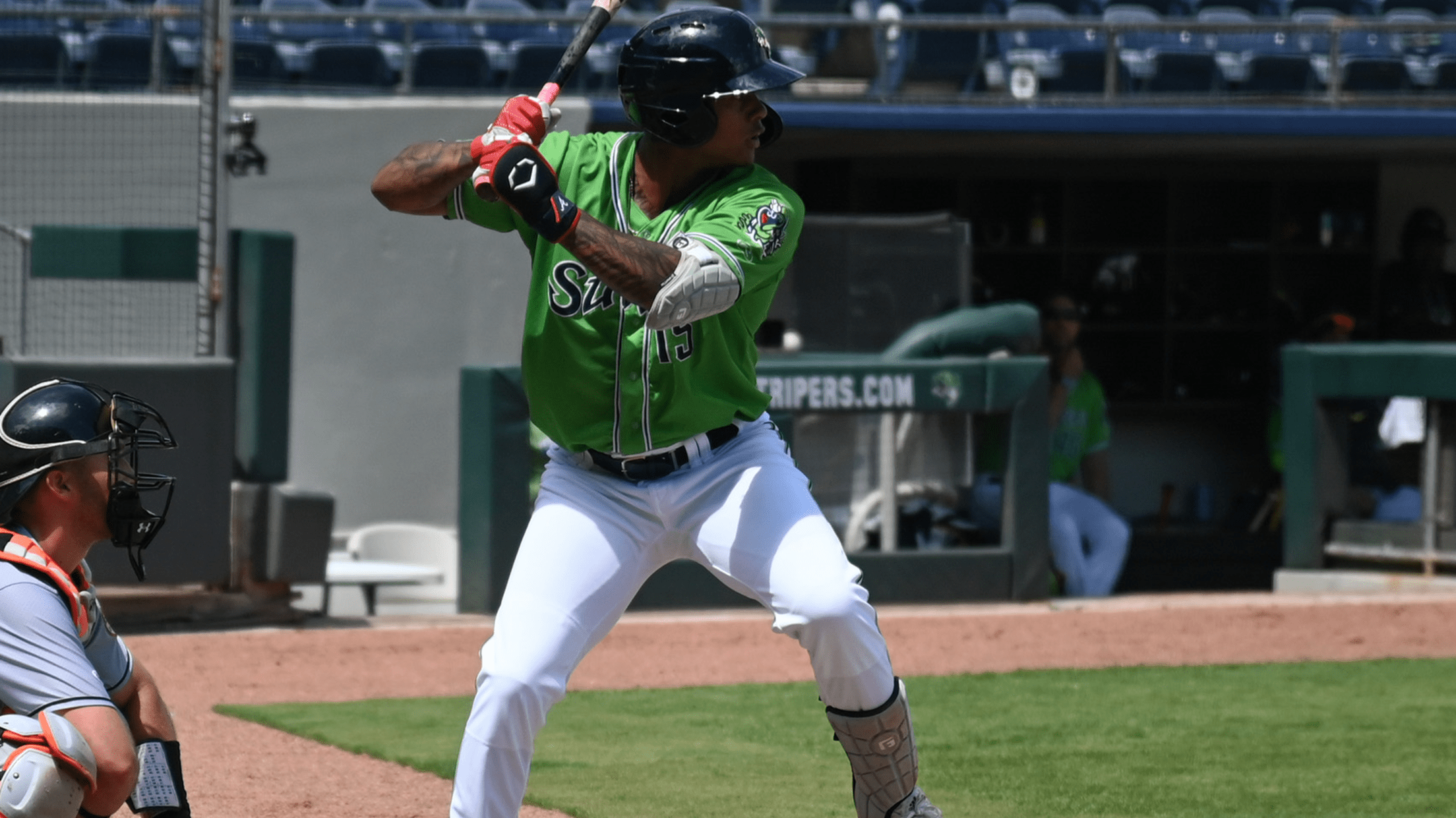 LAWRENCEVILLE, Ga. – Cristian Pache smashed two home runs (4-5), one in each game, as the Gwinnett Stripers (33-35) split a doubleheader with the Norfolk Tides (25-39) on Wednesday afternoon at Coolray Field. Norfolk won game one 2-1, and the Stripers won game two 4-3. Decisive Play (Game 1):Zach Jarrett
Stripers, Norfolk Tides Postponed on Tuesday
Game to be made up as part of a doubleheader on July 21 at 12:05 p.m.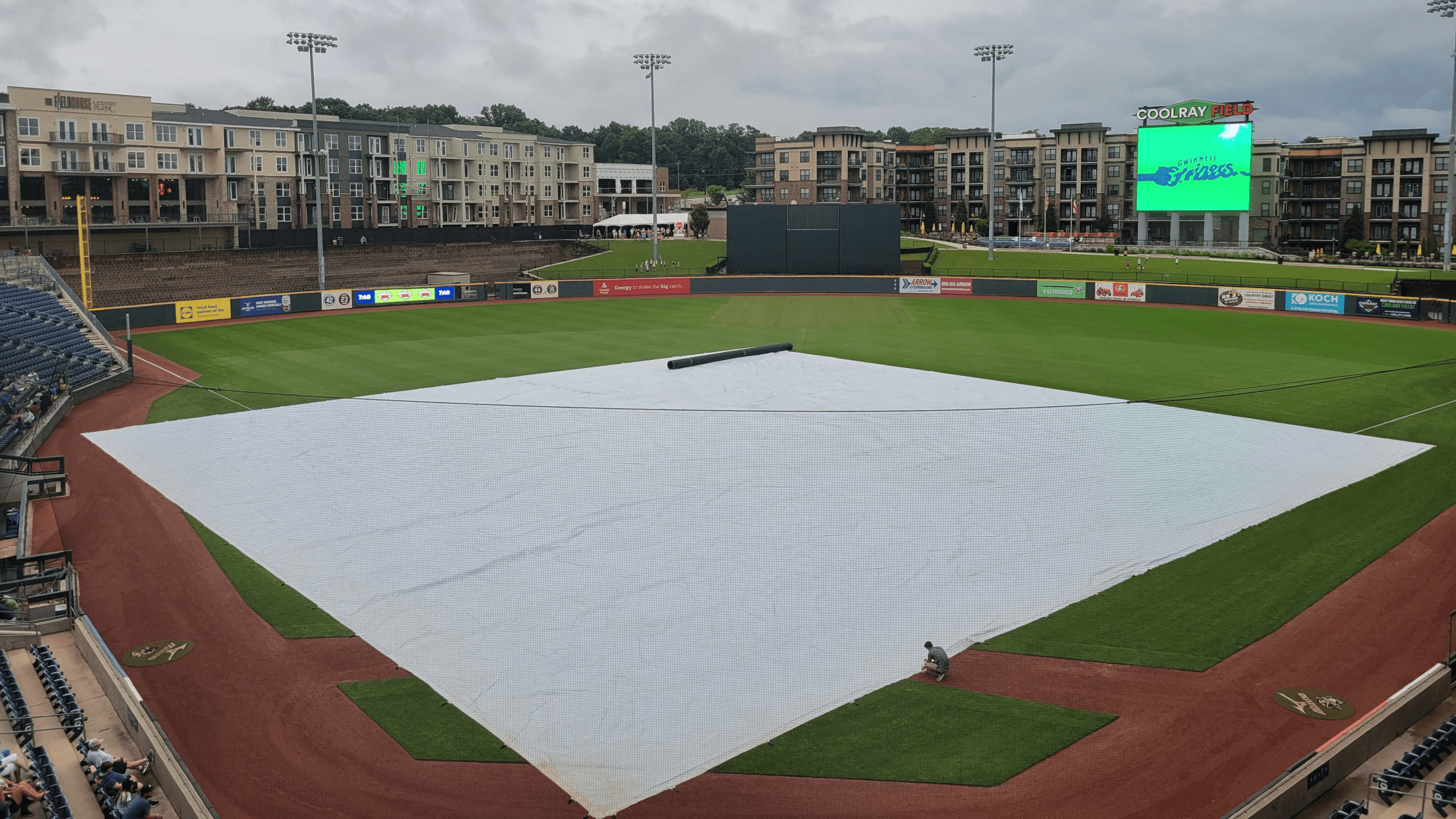 LAWRENCEVILLE, Ga. – Tonight's 7:05 p.m. game between the Gwinnett Stripers and Norfolk Tides at Coolray Field has been postponed due to wet field conditions and incoming rain. The game is set to be made up as part of a doubleheader on Wednesday, July 21 at Coolray Field. The first
William Contreras Named Triple-A East Player of the Week
Contreras earns award for July 12-18 after batting .462 with three homers, 12 RBIs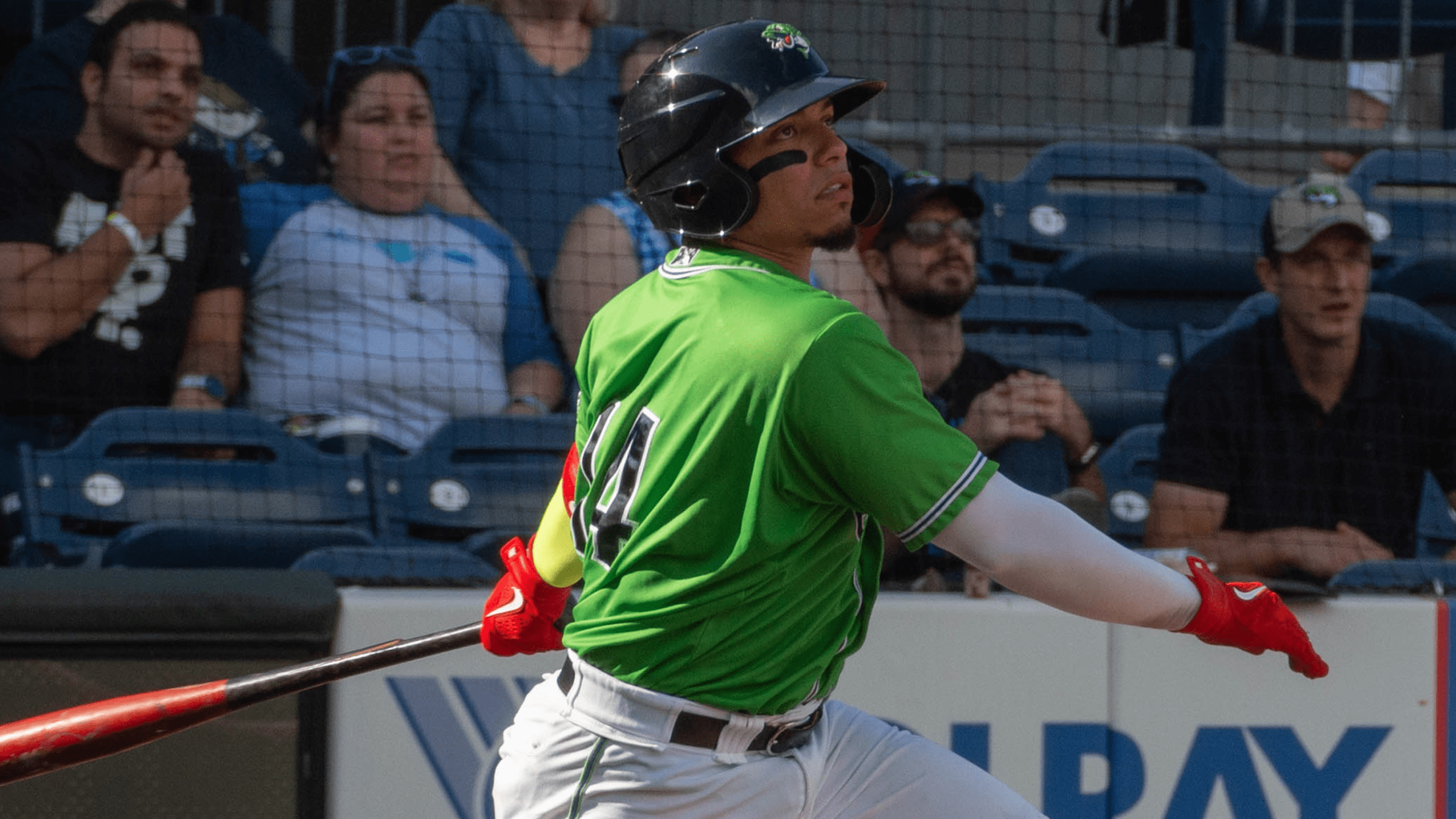 LAWRENCEVILLE, Ga. – In an announcement made today by Minor League Baseball, Gwinnett Stripers' catcher William Contreras has been named the Triple-A East Player of the Week for July 12-18. Contreras batted .462 (12-for-26) with three doubles, three home runs, seven runs, and 12 RBIs in six games during the
Homestand Highlights: Two Giveaways Headline Series vs. Norfolk
Stripers to give away Mike Soroka bobbleheads on July 22, Acuña Jr. shirts on July 24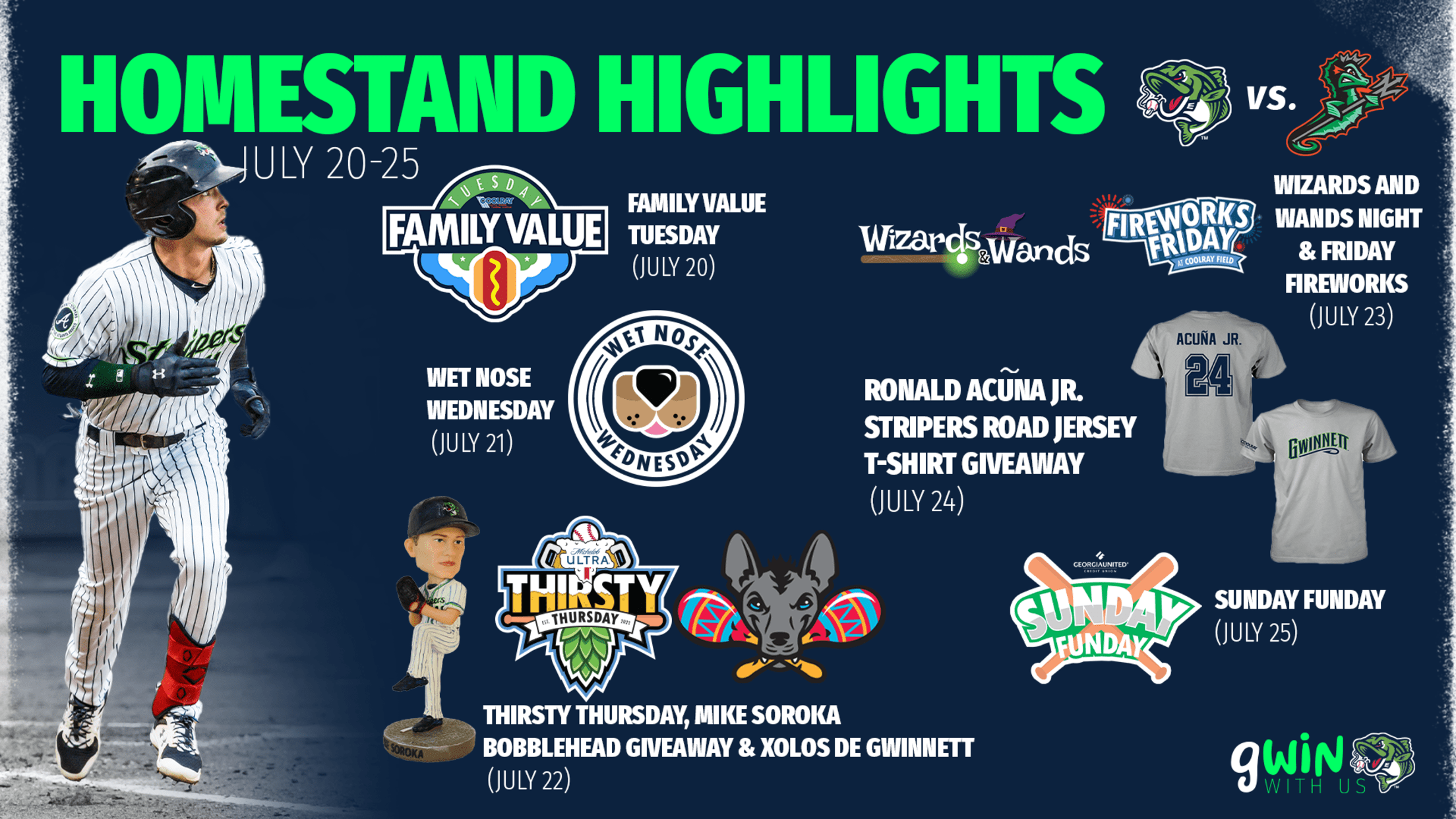 LAWRENCEVILLE, Ga. – The Gwinnett Stripers return to Coolray Field to host a six-game series against the Norfolk Tides from July 20-25. The homestand includes Summer Splash Down (12:05 p.m. on July 21), a Mike Soroka Bobblehead giveaway on Thirsty Thursday (July 22), Wizards & Wands on Fireworks Friday (July
Stripers Score Six in Ninth to Stun Charlotte, 13-12
Gwinnett erases 11-3 deficit, sweeps six-game series against the Knights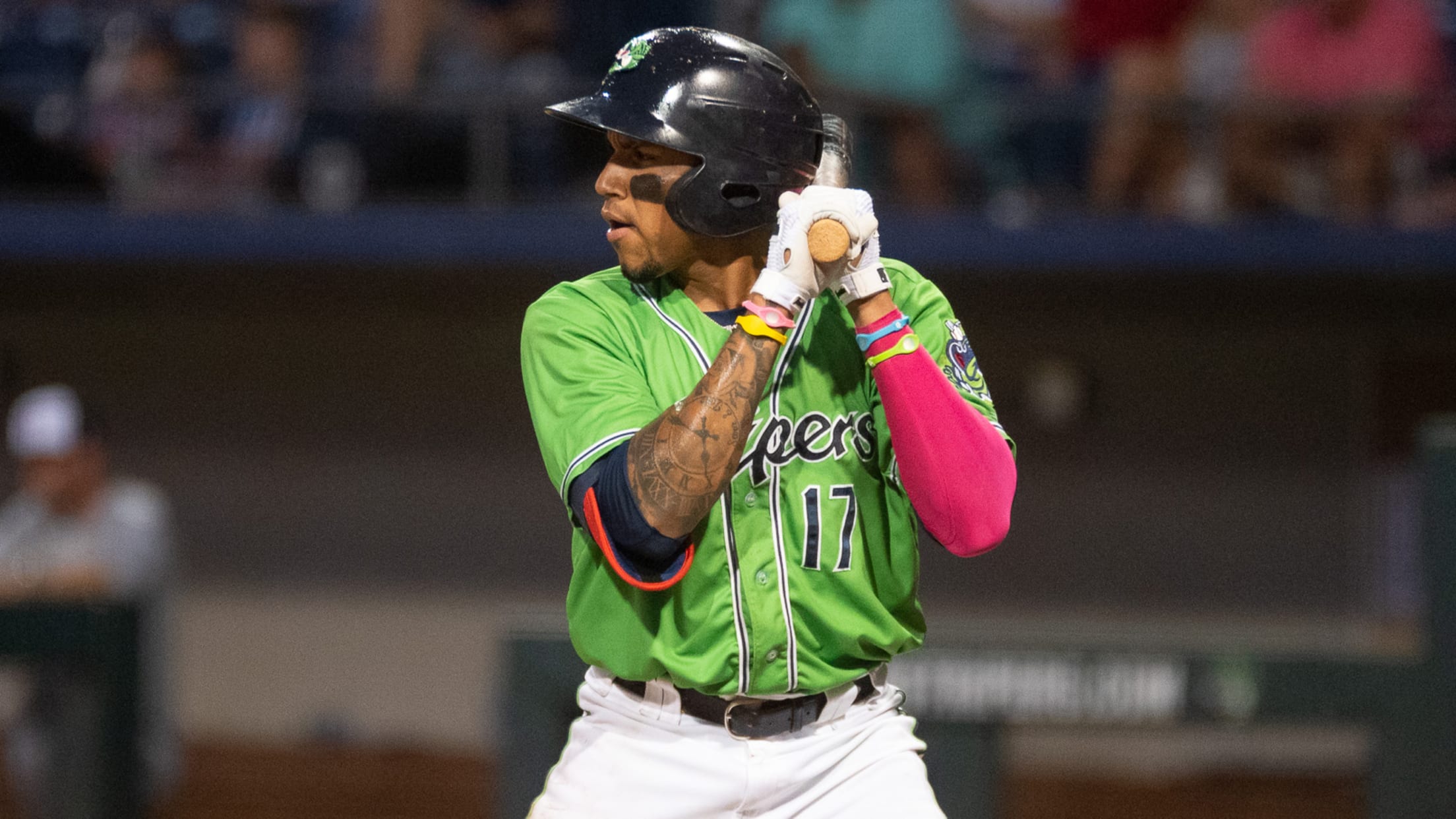 CHARLOTTE, N.C. – Down 11-3 after six innings, the Gwinnett Stripers (32-34) pulled off an improbable comeback, scoring 10 late runs to shock the Charlotte Knights (25-39) 13-12 on Sunday evening at Truist Field. The Stripers plated six runs with two outs in the ninth, completing the first six-game series
Stripers Win Fifth Straight with Rout of Charlotte
Jackson, Contreras, Demeritte, combine on 11 RBIs in 11-3 victory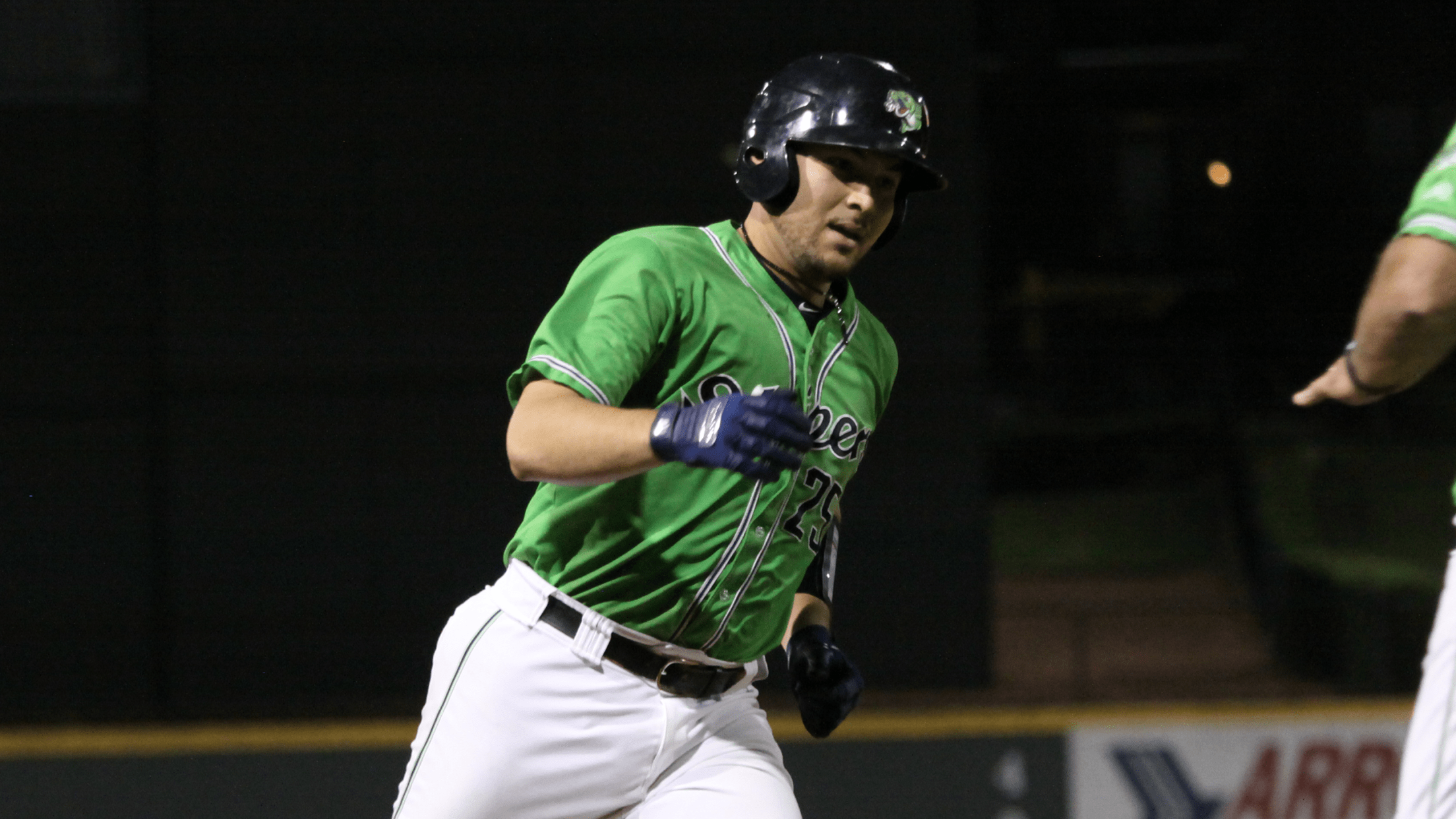 CHARLOTTE, N.C. – Alex Jackson doubled three times and plated four RBIs, William Contreras blasted his third home run and tallied three RBIs, and Travis Demeritte launched a grand slam as the Gwinnett Stripers (31-34) extended their winning streak to five games with an 11-3 win over the Charlotte Knights
Stripers Edge Charlotte 5-3 for Fourth Straight Win
Kipnis drives in three, Kazmar and Contreras each homer for Gwinnett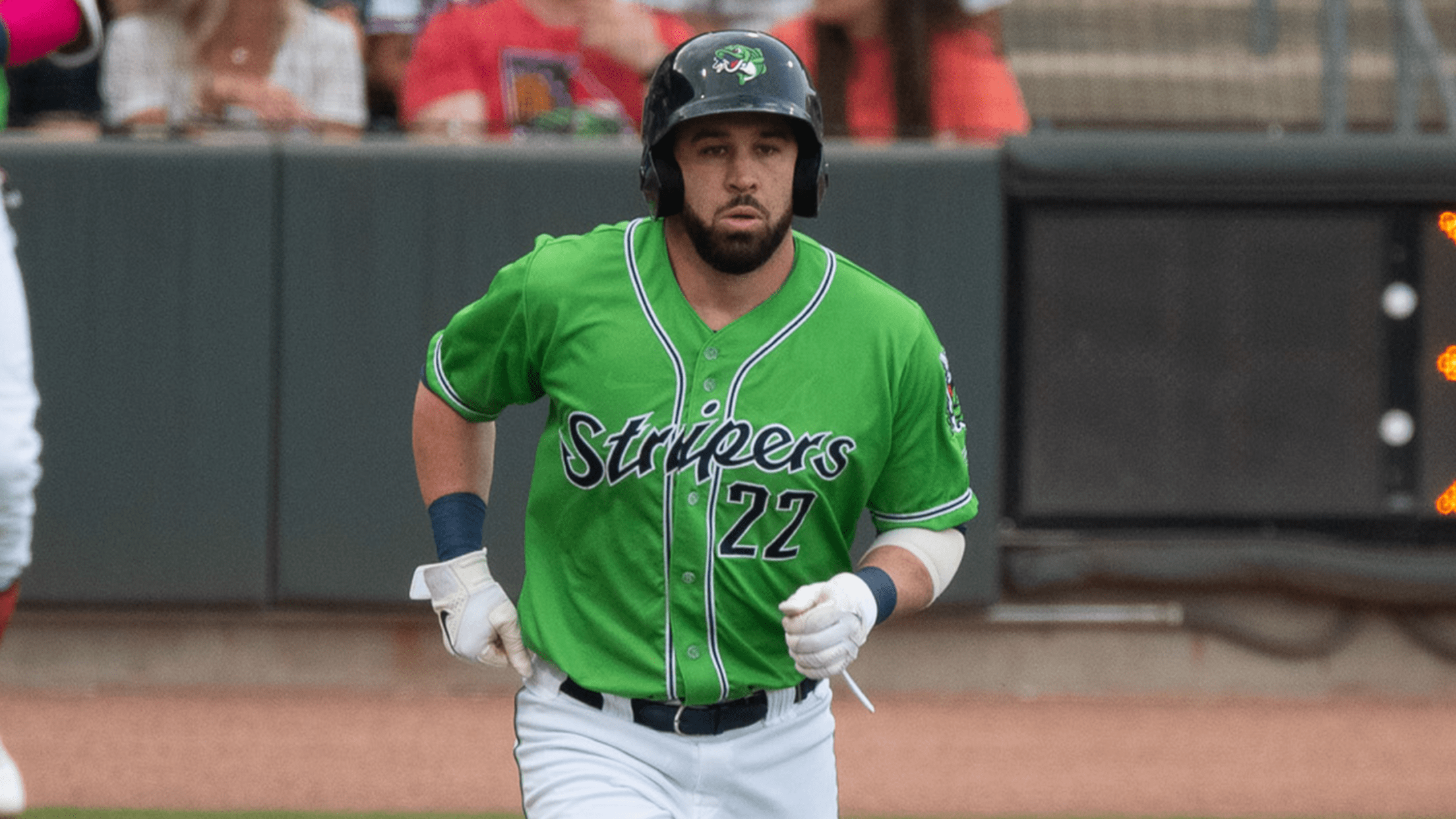 CHARLOTTE, N.C. – Jason Kipnis plated three runs, and Sean Kazmar Jr. and William Contreras each blasted solo home runs as the Gwinnett Stripers (30-34) defeated the Charlotte Knights (25-37) 5-3 on Friday night at Truist Field. Decisive Play:Kazmar Jr. broke a 1-1 tie with his solo shot (6) to
Stripers Rally, Survive in Ninth for 11-10 Win 
Travis Snider hits go-ahead homer in Gwinnett's third-straight win at Charlotte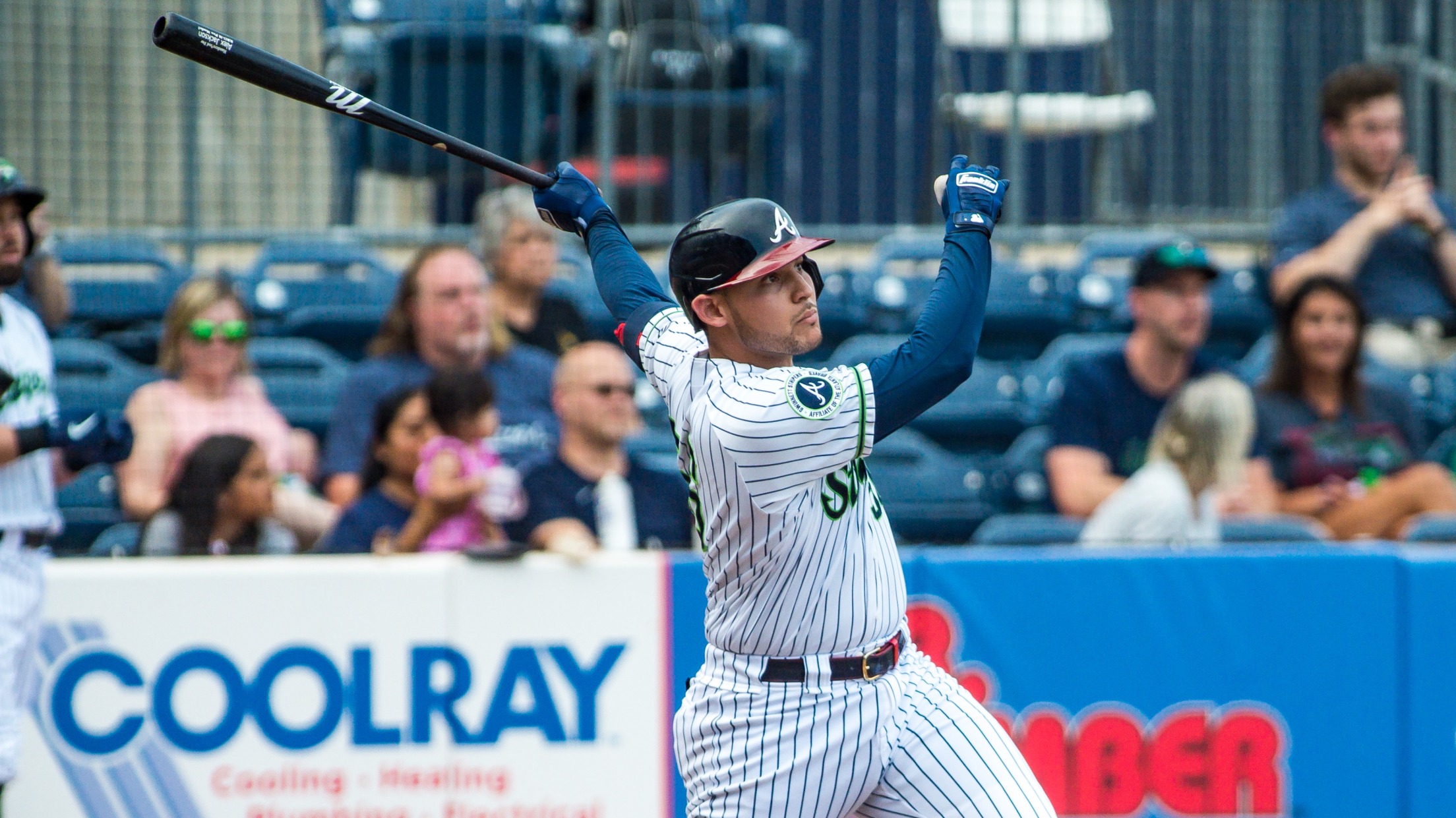 CHARLOTTE, N.C. – The Gwinnett Stripers (29-34) rallied from an 8-3 deficit after six innings and held on to beat the Charlotte Knights (25-36)11-10 with a wild finish at Truist Field on Thursday night. Decisive Play:Travis Snider hit a two-run home run (3) off Connor Sadzeck (L, 2-1) in the
Stripers Gain Extra Homestand as Season Extended 10 Games
MLB lengthens Triple-A season to 130 games, Gwinnett to play in October for first time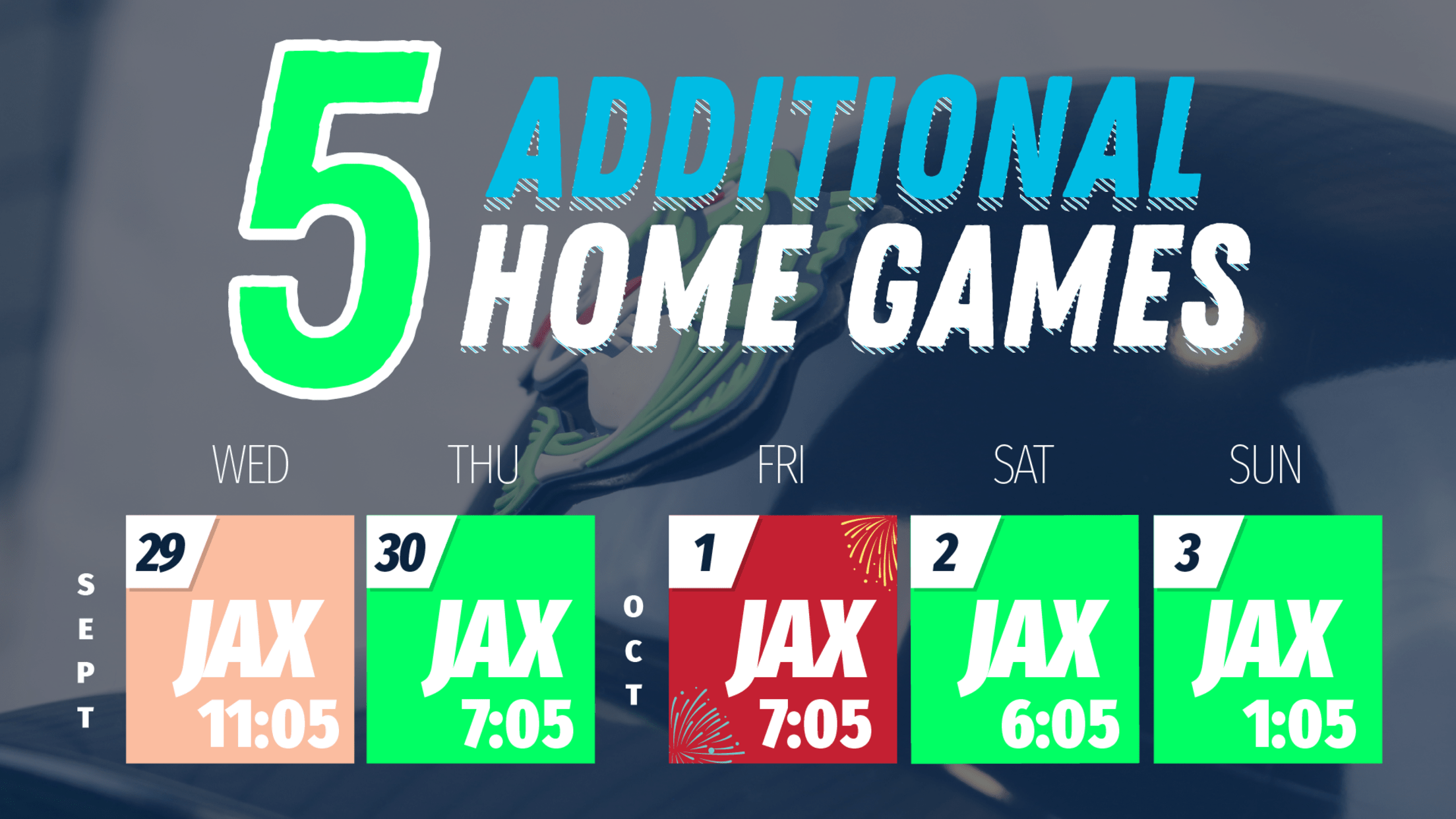 LAWRENCEVILLE, Ga. – In an announcement made by Major League Baseball, the 2021 Triple-A Baseball season has been extended by 10 games. The Gwinnett Stripers will play into October for the first time in team history, with a pair of five-game series added to the schedule: September 22-26 at Durham,
Stripers Bash Four Homers in 11-1 Victory at Charlotte
Jackson, Contreras, Kipnis, and Ervin all go deep in rout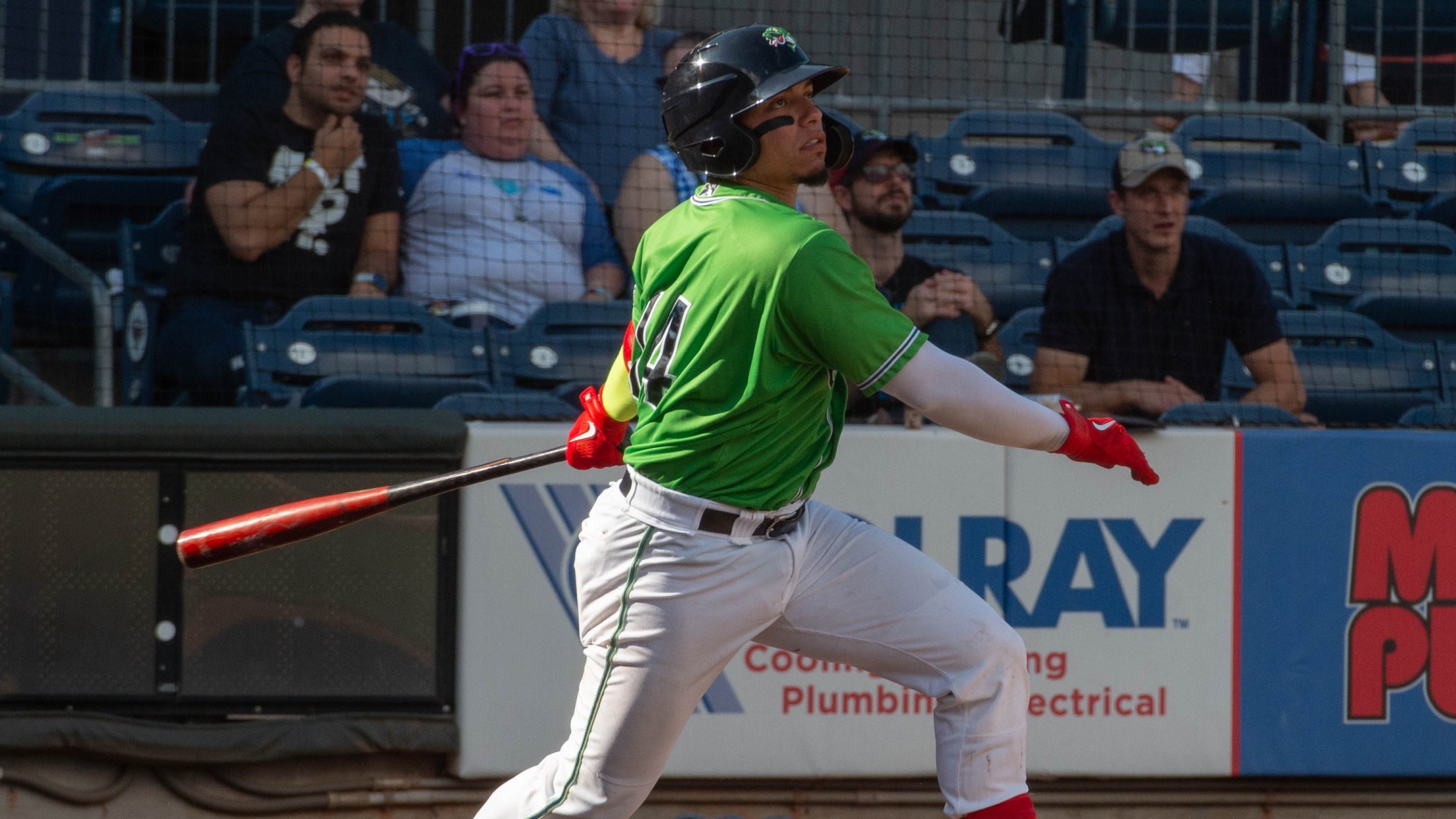 CHARLOTTE, N.C. – Alex Jackson (8), William Contreras (1), Jason Kipnis (5), and Phillip Ervin (6) each homered as the Gwinnett Stripers (28-34) cruised to an 11-1 victory over the Charlotte Knights (25-35) on Wednesday night at Truist Field. Decisive Play: After an RBI double by Kipnis gave the Stripers
Toussaint Wins Another Rehab Start for Stripers in Charlotte
Gwinnett prevails 5-3 in series opener against Knights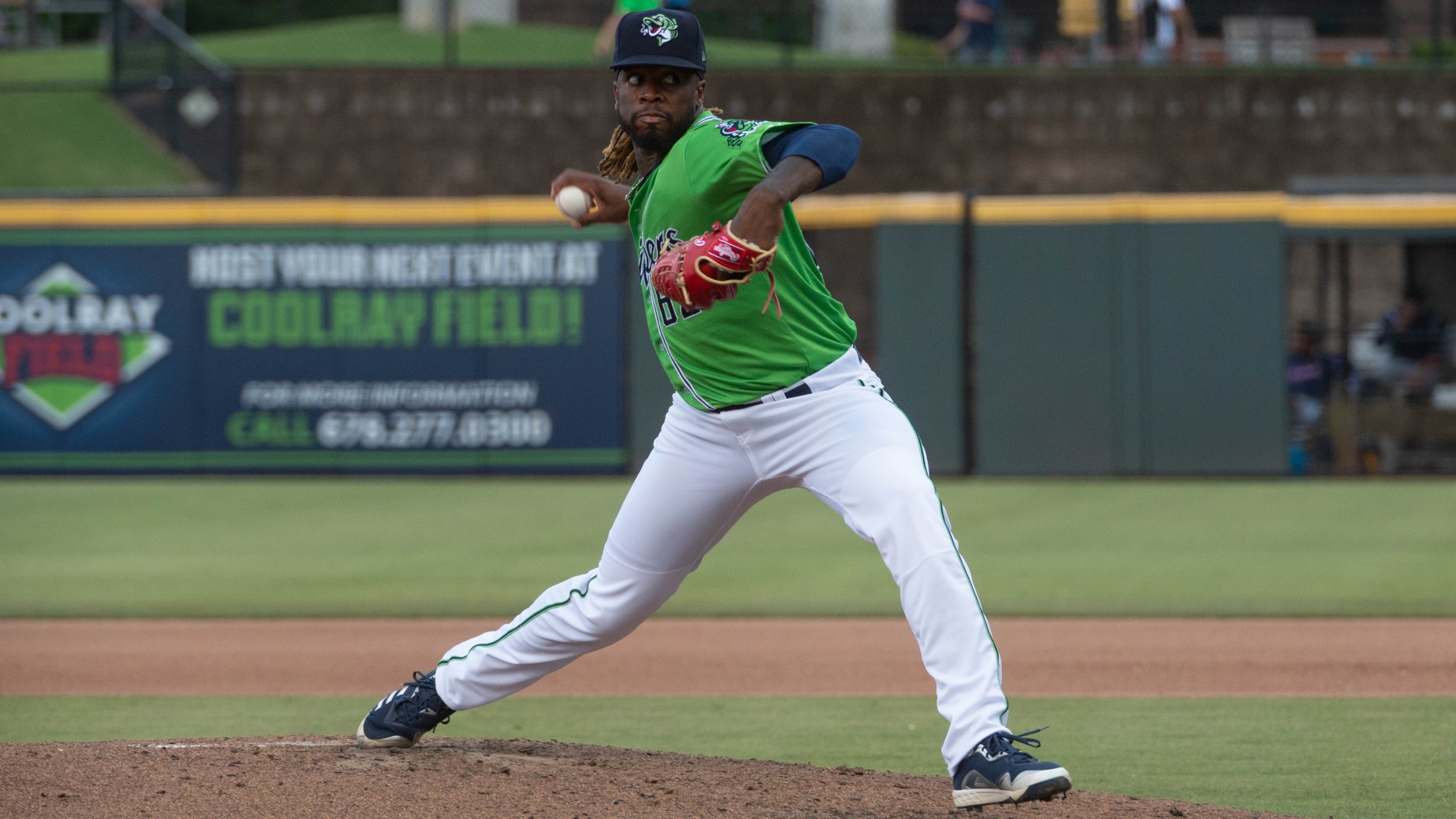 CHARLOTTE, N.C. – Touki Toussaint (W, 2-1) earned his second Triple-A win in as many starts as the Gwinnett Stripers (27-34) won 5-3 over the Charlotte Knights (25-34) on Tuesday night at Truist Field. Decisive Play: Ryan Goins hustled home to score on a Yermín Mercedes passed ball in the
Stripers Shut Out 7-0 by Nashville in Series Finale
Gwinnett loses series four games to three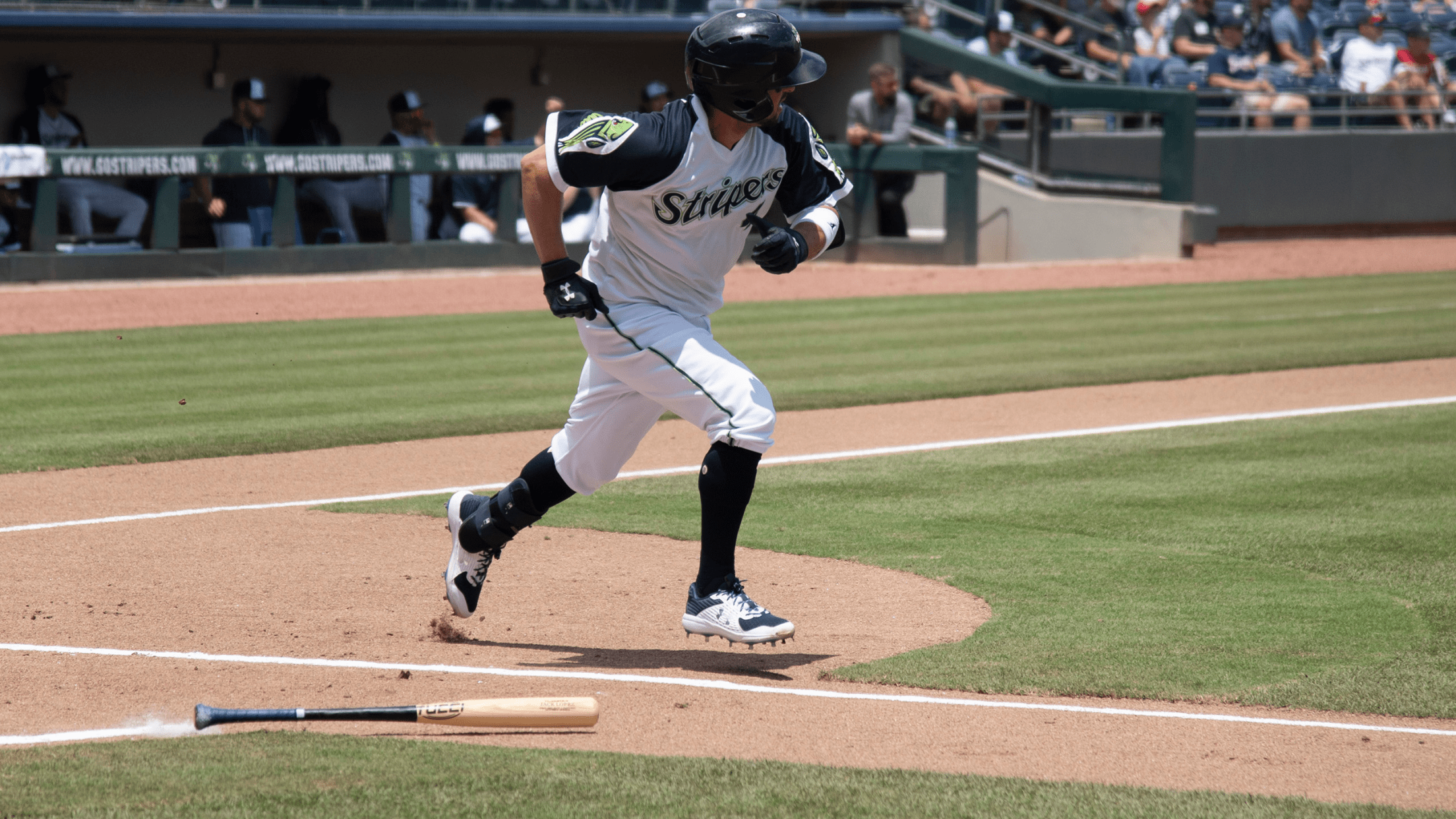 LAWRENCEVILLE, Ga. – Aaron Ashby, Patrick Weigel (W, 1-0), and four more Nashville relievers combined to shut out the Gwinnett Stripers (26-34) as the Sounds (37-22) won the rubber match 7-0 on Sunday afternoon at Coolray Field. Decisive Play: Matt Lipka's solo shot (2) off Nolan Kingham (L, 0-3) gave
Stripers Rack Up 15 Hits in 8-4 Win Over Nashville 
Johan Camargo homers, totals three RBIs as Gwinnett ties series 3-3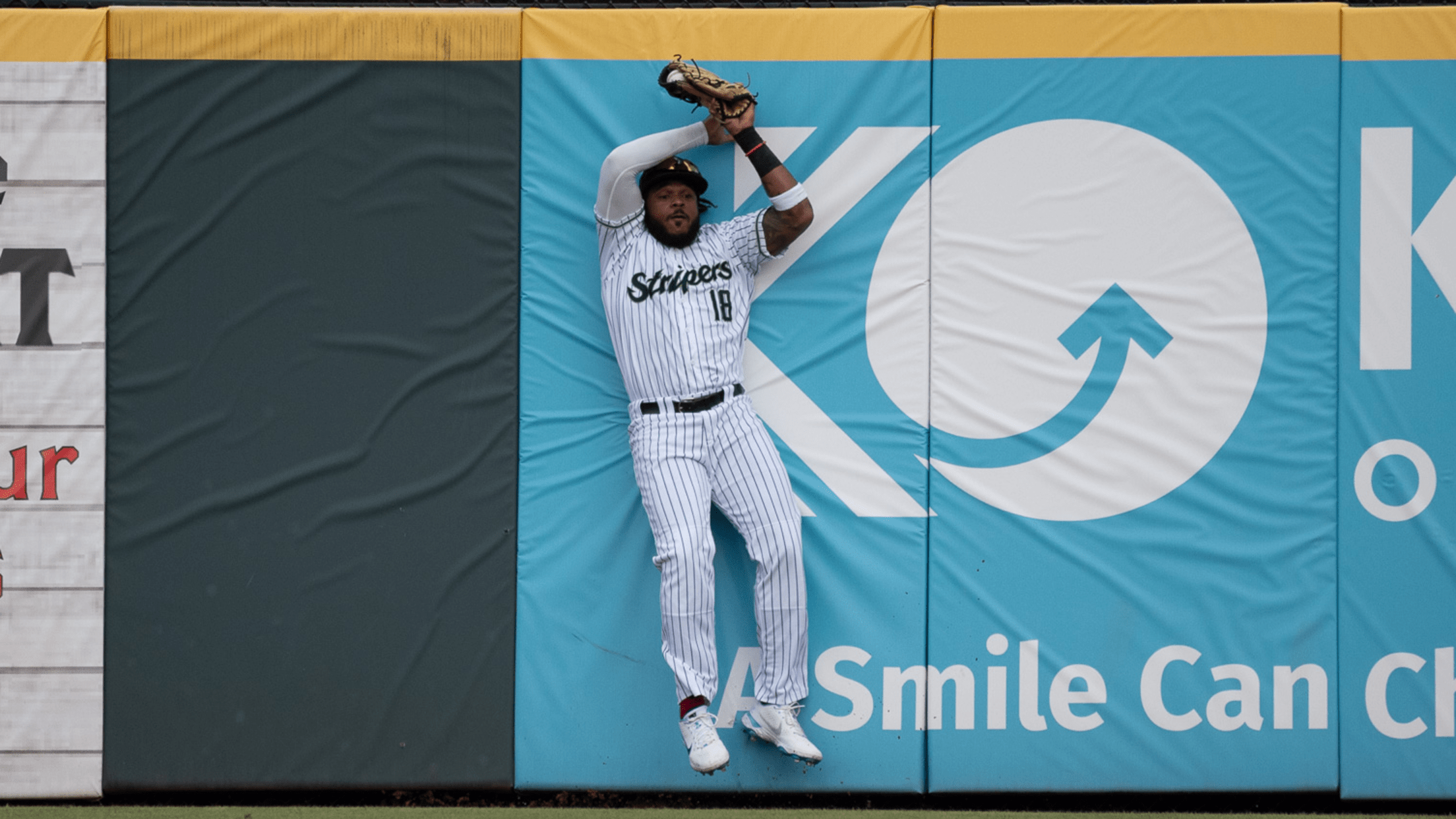 LAWRENCEVILLE, Ga. – Johan Camargo finished a triple shy of the cycle as the Gwinnett Stripers (26-33) earned their third win in the last four games, 8-4, over the Nashville Sounds (36-22) on Saturday night at Coolray Field. Decisive Play: After belting a solo home run (7) in the first
Waters Tallies Four Hits in Stripers' 3-1 Loss to Nashville
Kyle Muller adds 11 strikeouts, yet Gwinnett unable to come through late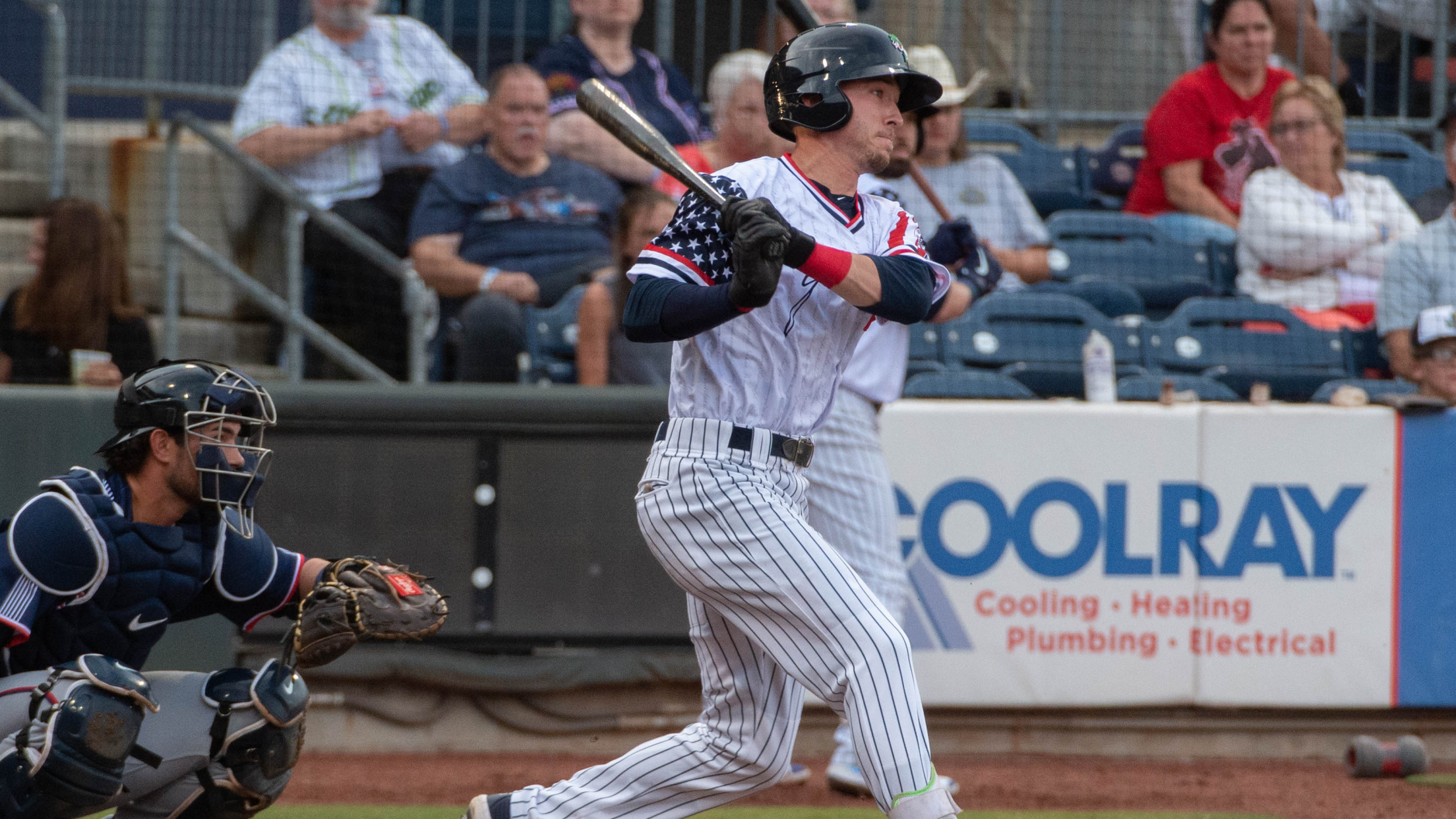 LAWRENCEVILLE, Ga. – Despite a 4-for-4 performance from Atlanta Braves' No. 2 prospect Drew Waters, the Gwinnett Stripers (25-33) could not rally in a 3-1 loss to the Nashville Sounds (36-21) on Friday night at Coolray Field. Decisive Play: Matt Lipka hit a sacrifice fly off Kyle Muller (L, 2-2)
Stripers Stifle Nashville in Doubleheader Sweep
Toussaint strikes out 11 in 7-2 win, Wright tosses one-hit shutout in 6-0 win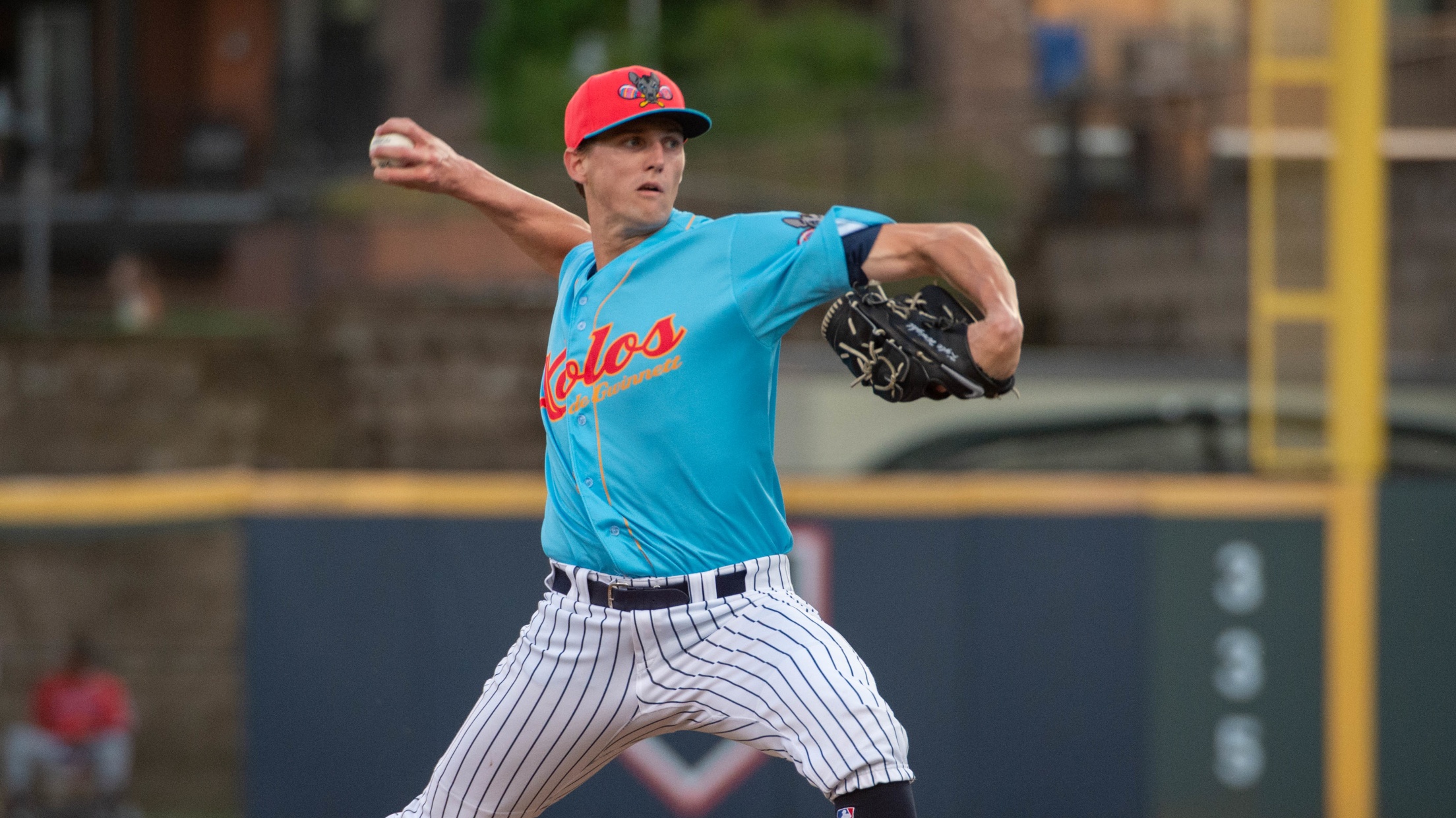 LAWRENCEVILLE, Ga. – Touki Toussaint (W, 1-1) and Kyle Wright (W, 2-3) combined to pitch 13 scoreless innings as the Gwinnett Stripers (25-32) won both games of a doubleheader, 7-2 and 6-0, over the Nashville Sounds (35-21) on Thursday night at Coolray Field. Decisive Play (Game 1): Cristian Pache hit
Stripers Drop Sixth Straight, Fall 9-5 to Nashville
Ervin blasts pinch-hit homer in Gwinnett loss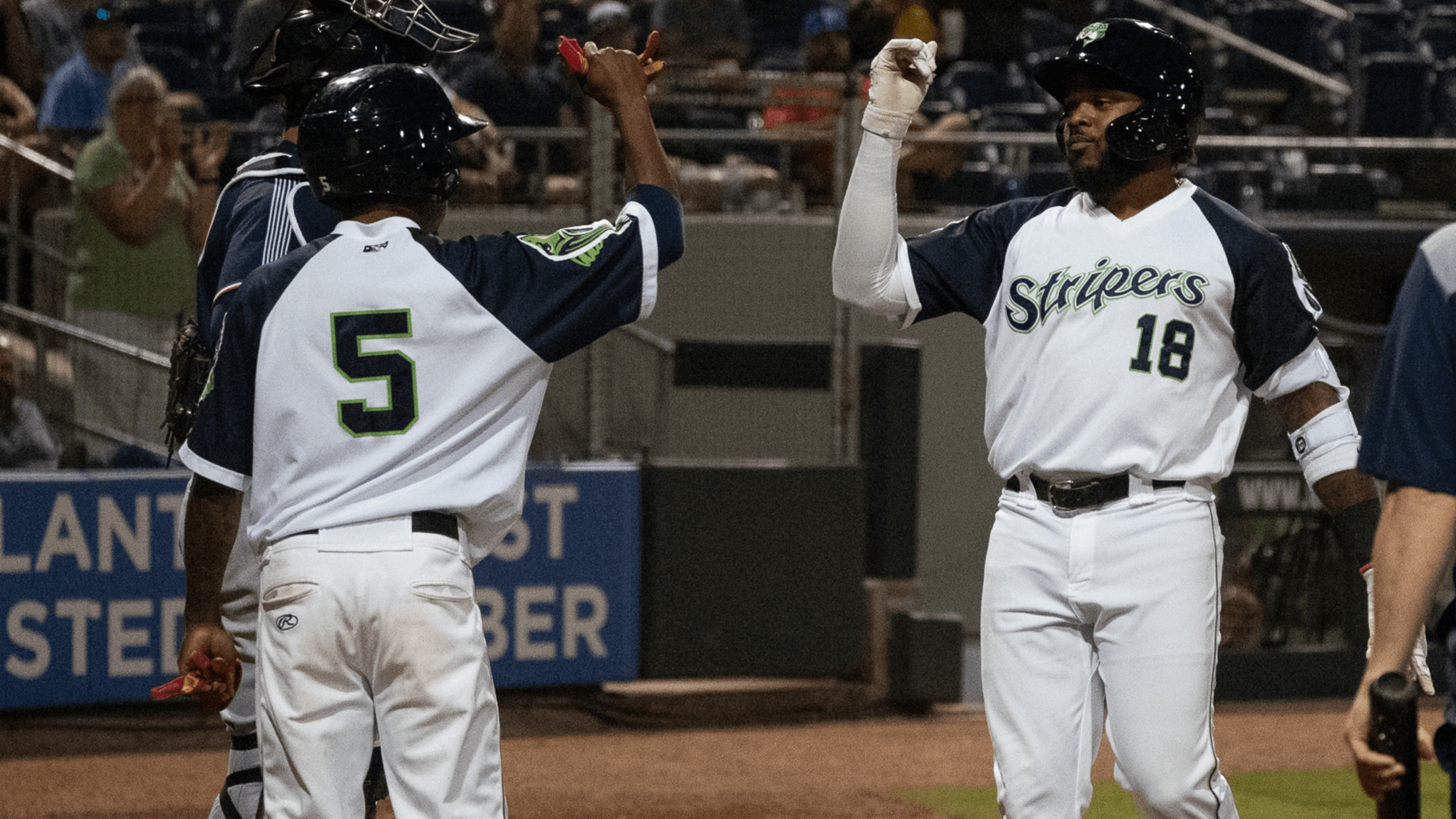 LAWRENCEVILLE, Ga. – Despite Phillip Ervin's game-tying two-run home run (5) in the sixth inning, the Gwinnett Stripers (23-32) could not hold off the Nashville Sounds (35-19), dropping a 9-5 decision on Wednesday night at Coolray Field. Decisive Play: Matt Lipka lifted a soft fly ball off Trevor Kelley (L,
Stripers Shut Out 8-0 by Nashville
Gwinnett drops series opener for fifth straight loss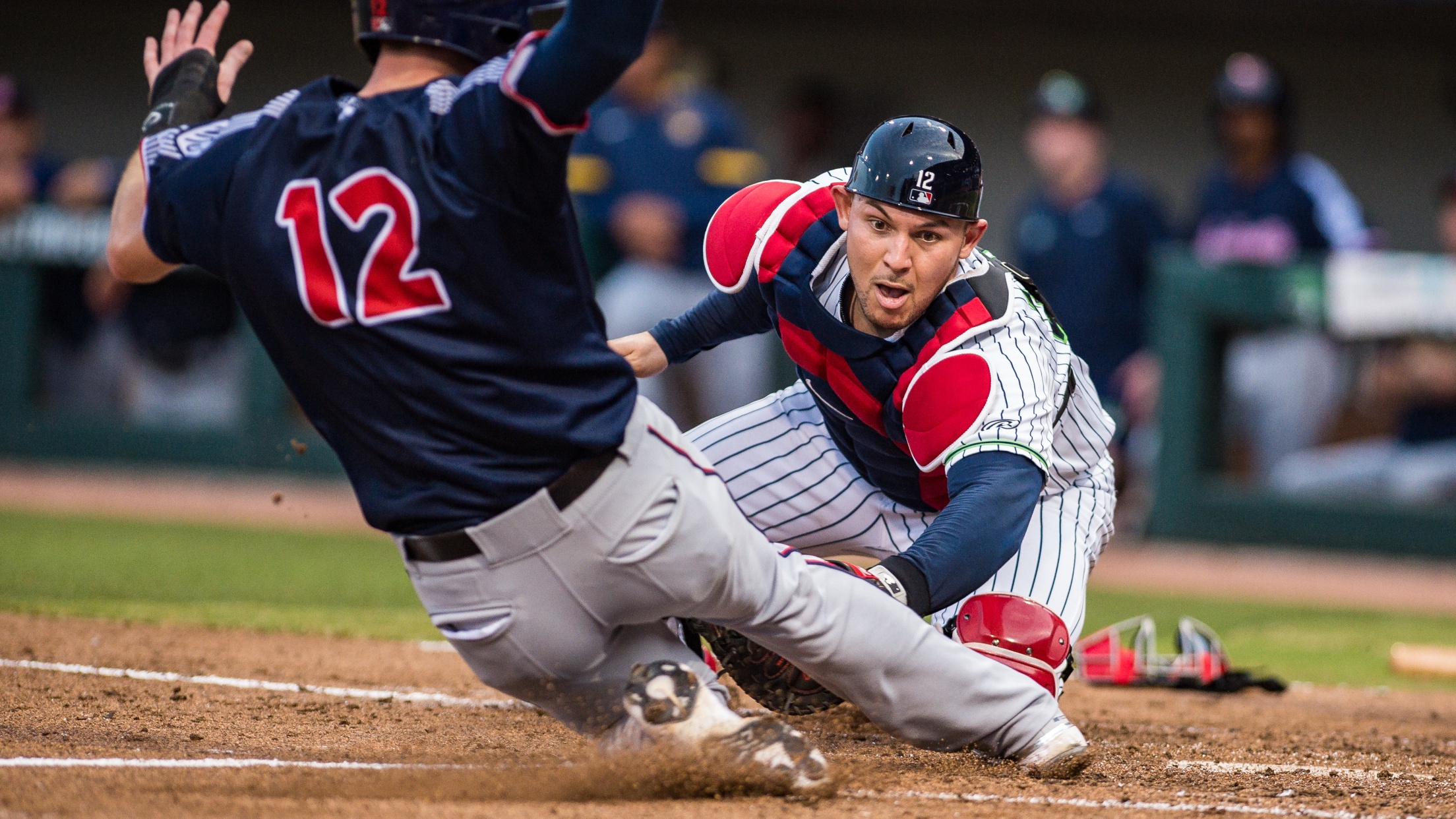 LAWRENCEVILLE, Ga. – Alex Jackson doubled and singled in a multi-hit performance, but the Gwinnett Stripers (23-31) were shut out 8-0 by the Nashville Sounds (34-19) on Tuesday night at Coolray Field. Decisive Play: Jamie Westbrook jolted his first of two homers (6, 7), a three-run shot off Nolan Kingham
Homestand Highlights: Fireworks Extravaganza, Specialty Jerseys and Cap Giveaway Headline Patriotic Weekend at Coolray Field
Stripers to hold Red, White, and BOOM Fireworks Extravaganza and wear specialty Button Gwinnett jerseys on July 9, give away lowercase "g" Caps on July 10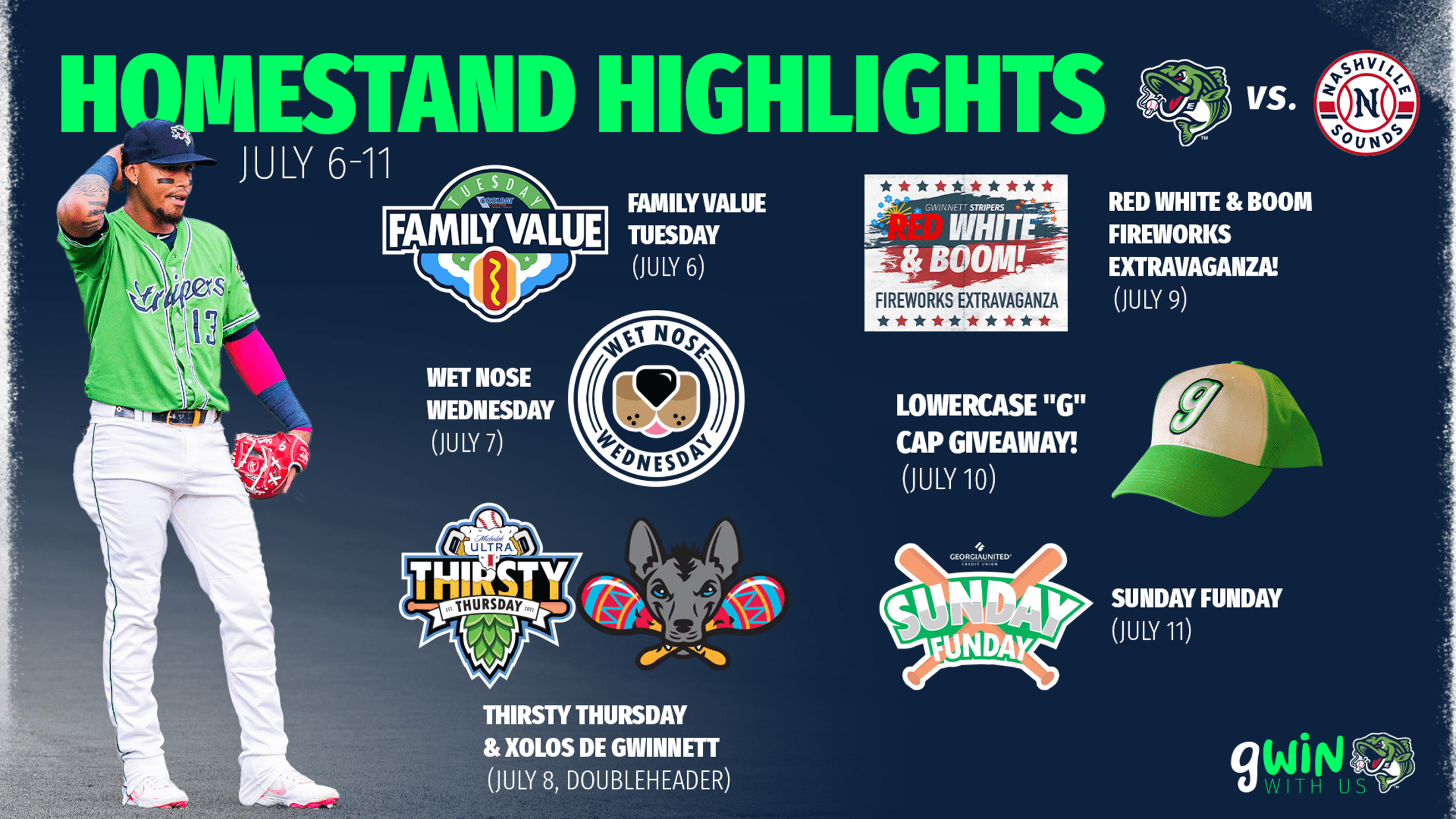 LAWRENCEVILLE, Ga. – The Gwinnett Stripers will host the Nashville Sounds at Coolray Field from July 6-11 for a seven-game series. The homestand includes a doubleheader during Michelob Ultra Thirsty Thursday (July 8), a Red, White, & BOOM patriotic fireworks extravaganza and Button Gwinnett Specialty Jerseys (July 9), and a
Bryse Wilson Named Triple-A East Pitcher of the Week
Wilson earns award for June 28-July 4 after throwing 7.0 scoreless innings on June 30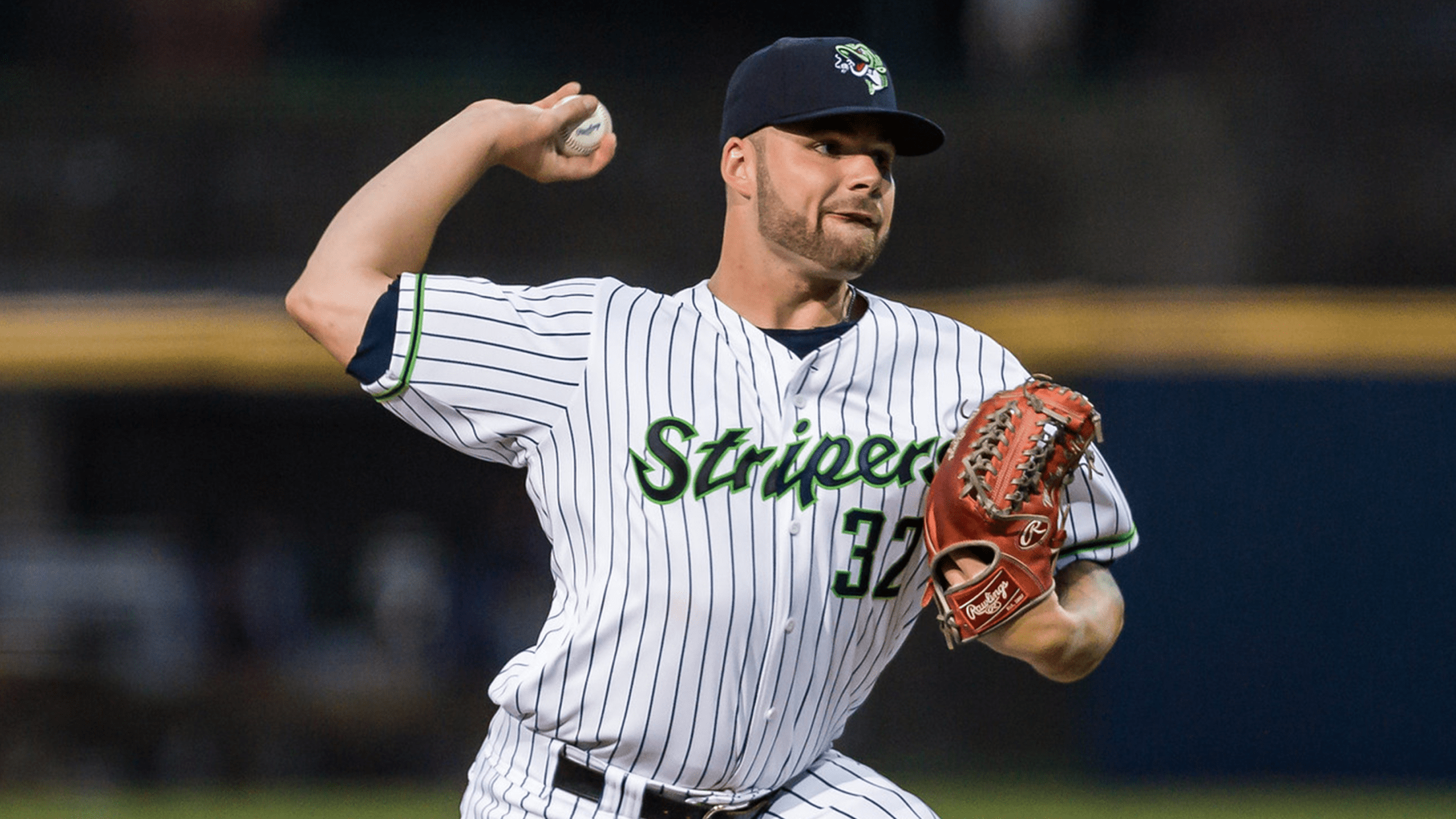 LAWRENCEVILLE, Ga. – In an announcement made today by Minor League Baseball, Gwinnett Stripers' right-hander Bryse Wilson has been named the Triple-A East Pitcher of the Week for June 28-July 4. Wilson made one start during the week, a 7.0-inning scoreless outing on June 30 at Durham. In that game,
Stripers Downed by Durham Walk-Off Again
Gwinnett suffers second straight last-at-bat loss, 5-4, in road trip finale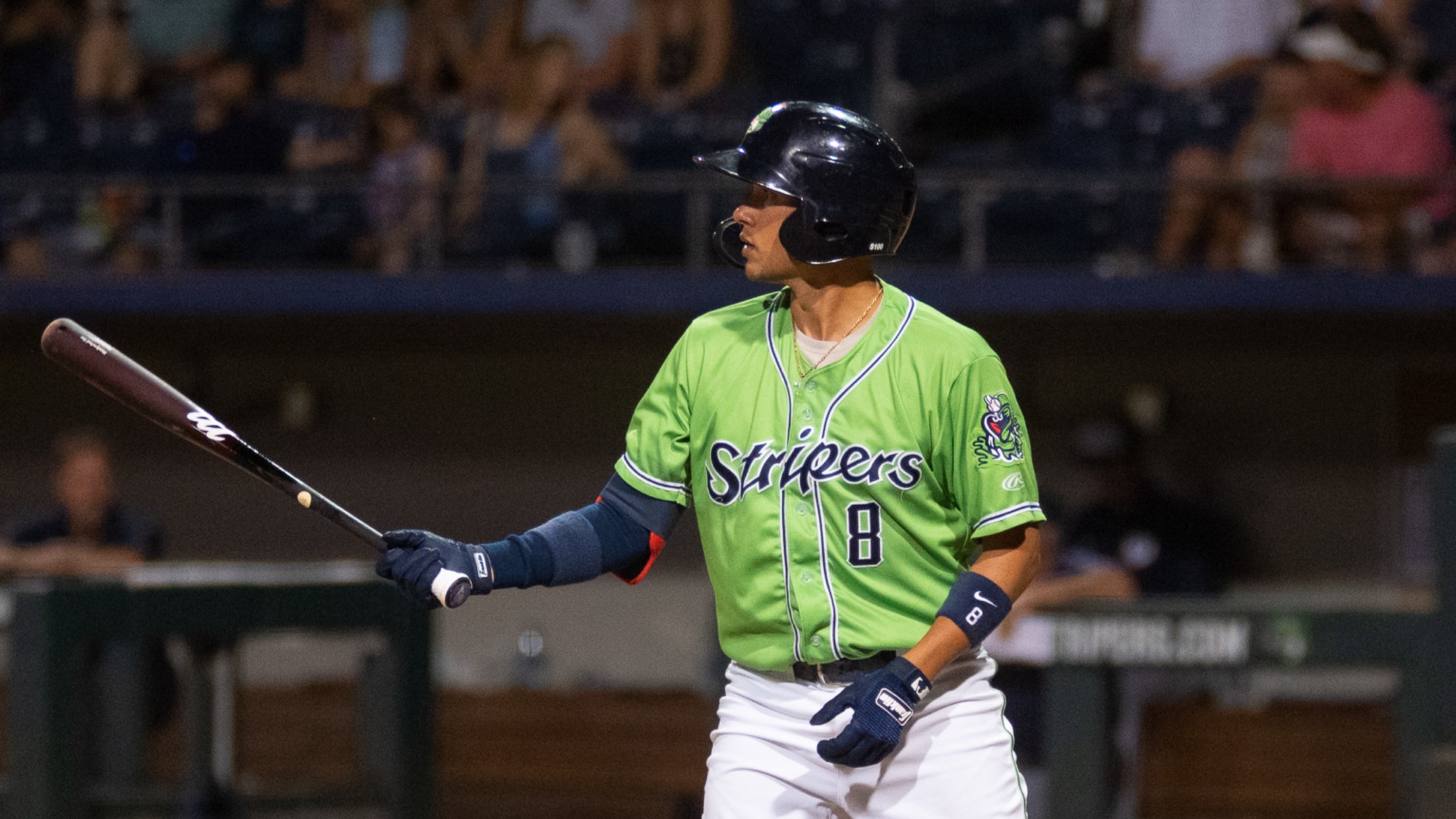 DURHAM, N.C. – Drew Waters had three hits and two stolen bases and Ryan Goins blasted a two-run home run, but the Gwinnett Stripers (23-30) suffered a second straight walk-off loss to the Durham Bulls (36-17) 5-4 on Sunday night at Durham Bulls Athletic Park. Decisive Play: Esteban Quiroz smacked
Stripers Rally, Lose to Durham in 10 Innings
Gwinnett overcomes 4-1 deficit, but can't hold 5-4 lead in 6-5 loss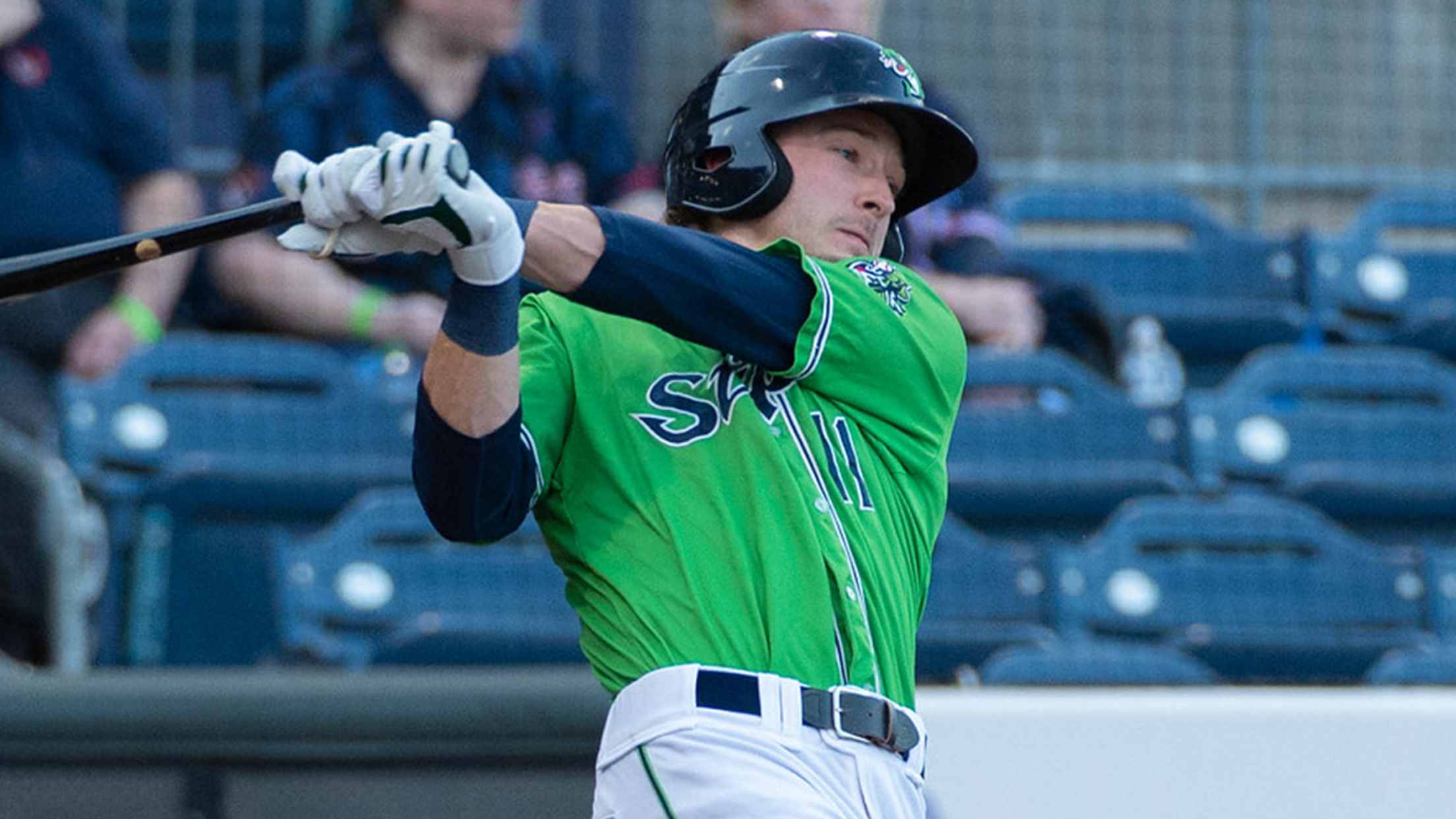 DURHAM, N.C. – Drew Waters blasted a three-run home run (4) to tie the game at 4-4 and Jonathan Lucroy stroked a go-ahead RBI single in the top of the 10th inning, but the Gwinnett Stripers (23-29) couldn't prevent a 6-5 walk-off win for the Durham Bulls (35-17) on Saturday