Braves Open 2021 Season with 17 Gwinnett Alums
Seven of Atlanta's nine Opening Day starters previously played with Gwinnett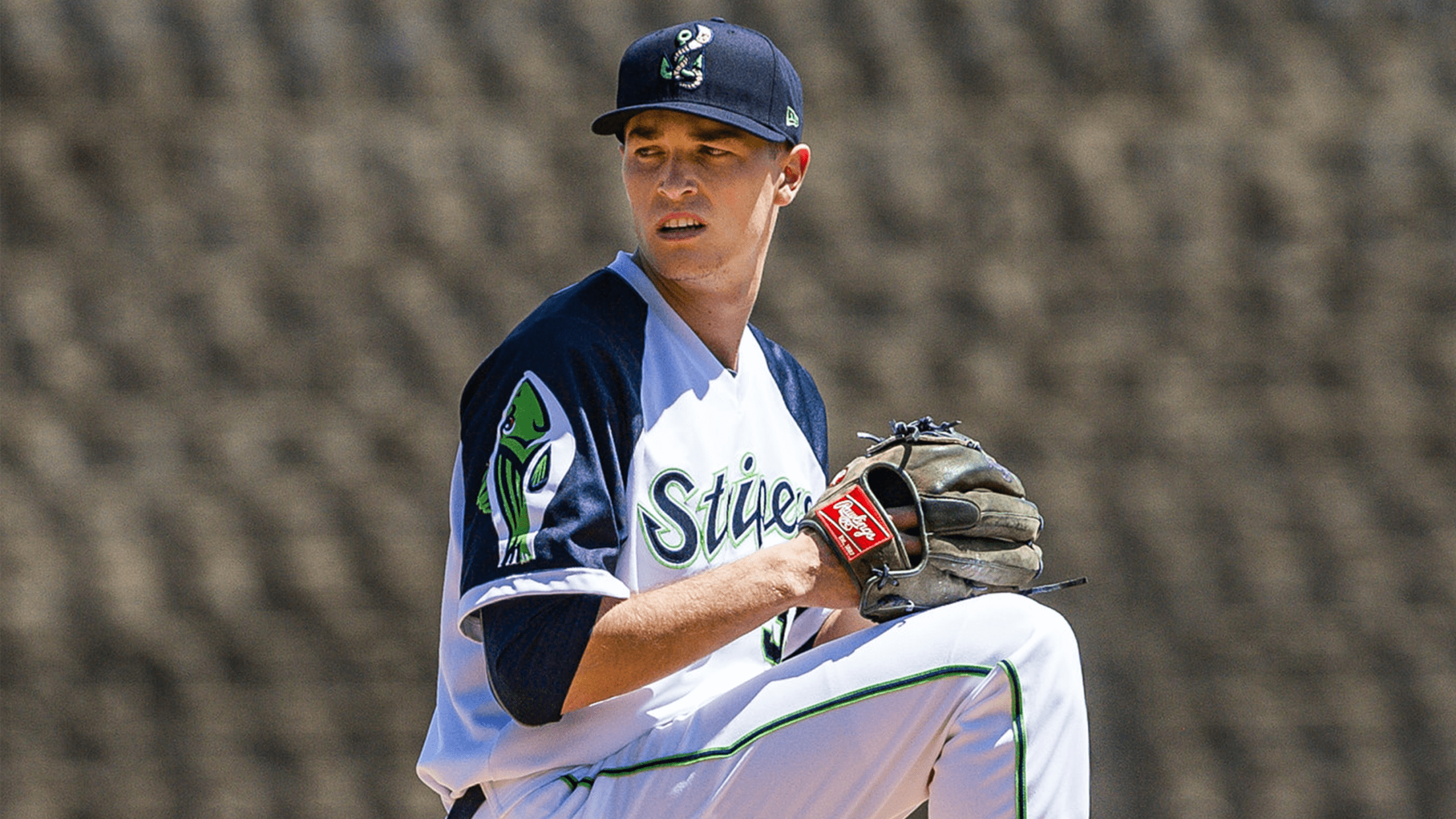 When the Atlanta Braves assemble on the third base foul line for ceremonial Opening Day introductions today at Philadelphia's Citizens Bank Park, seventeen former Gwinnett players will be represented on the team's 26-man roster. The group of G-Braves and Stripers alums, led by former Gwinnett manager Brian Snitker (2014-16), includes:
Gwinnett Stripers Now Hiring Gameday Staff
Stripers now accepting applications to work at Coolray Field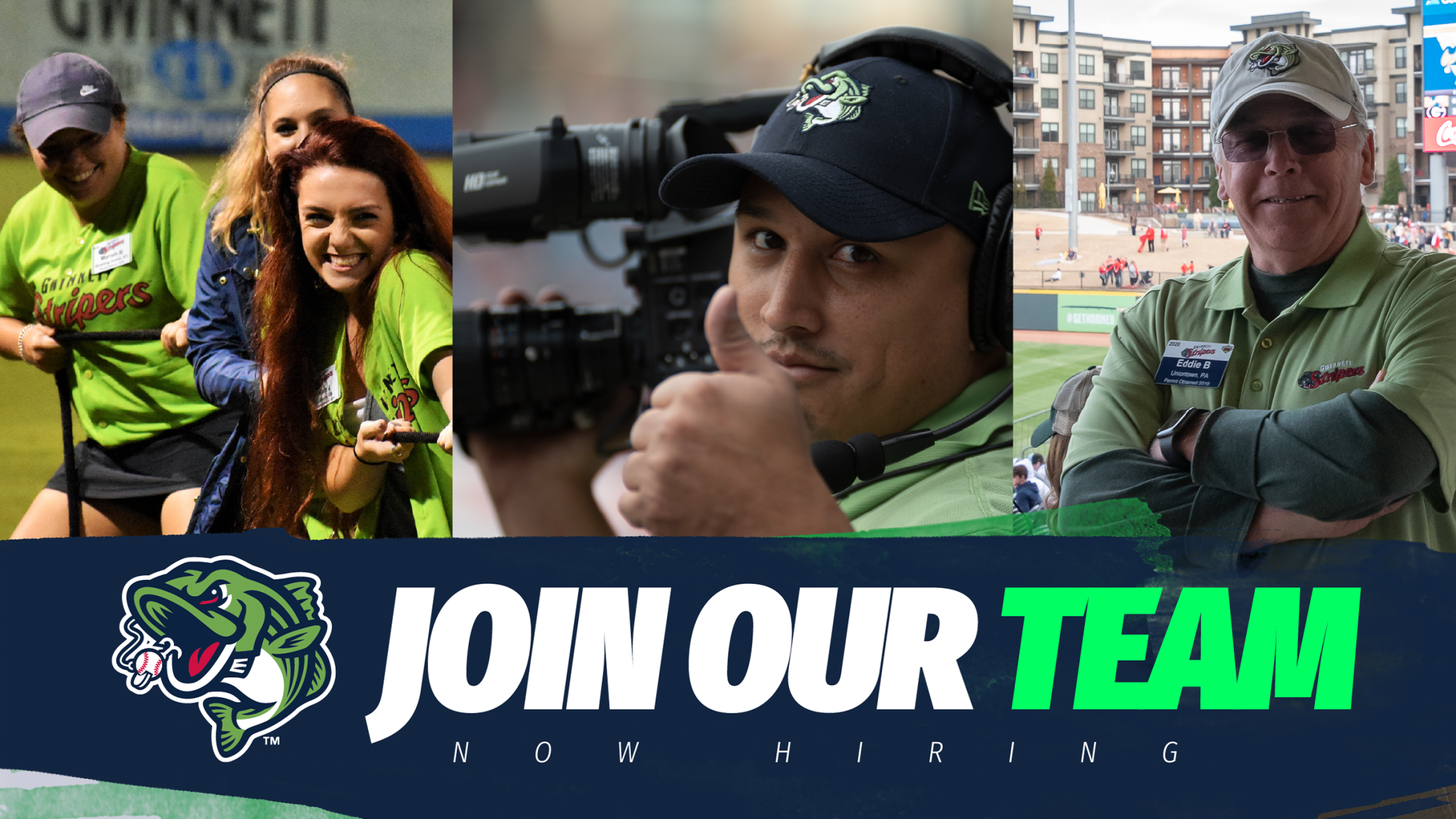 LAWRENCEVILLE, Ga. – The Gwinnett Stripers, Triple-A affiliate of the Atlanta Braves, are now hiring gameday staff to work at Coolray Field. To ensure a safe and contactless process, the Stripers will be accepting online applications only. To view and apply for all open positions, visit GoStripers.com/jobs. Individuals with a
Atlanta Braves Announce Gwinnett Coaching Staff for 2021
Former Gwinnett slugger Matt Tuiasosopo named seventh manager in team history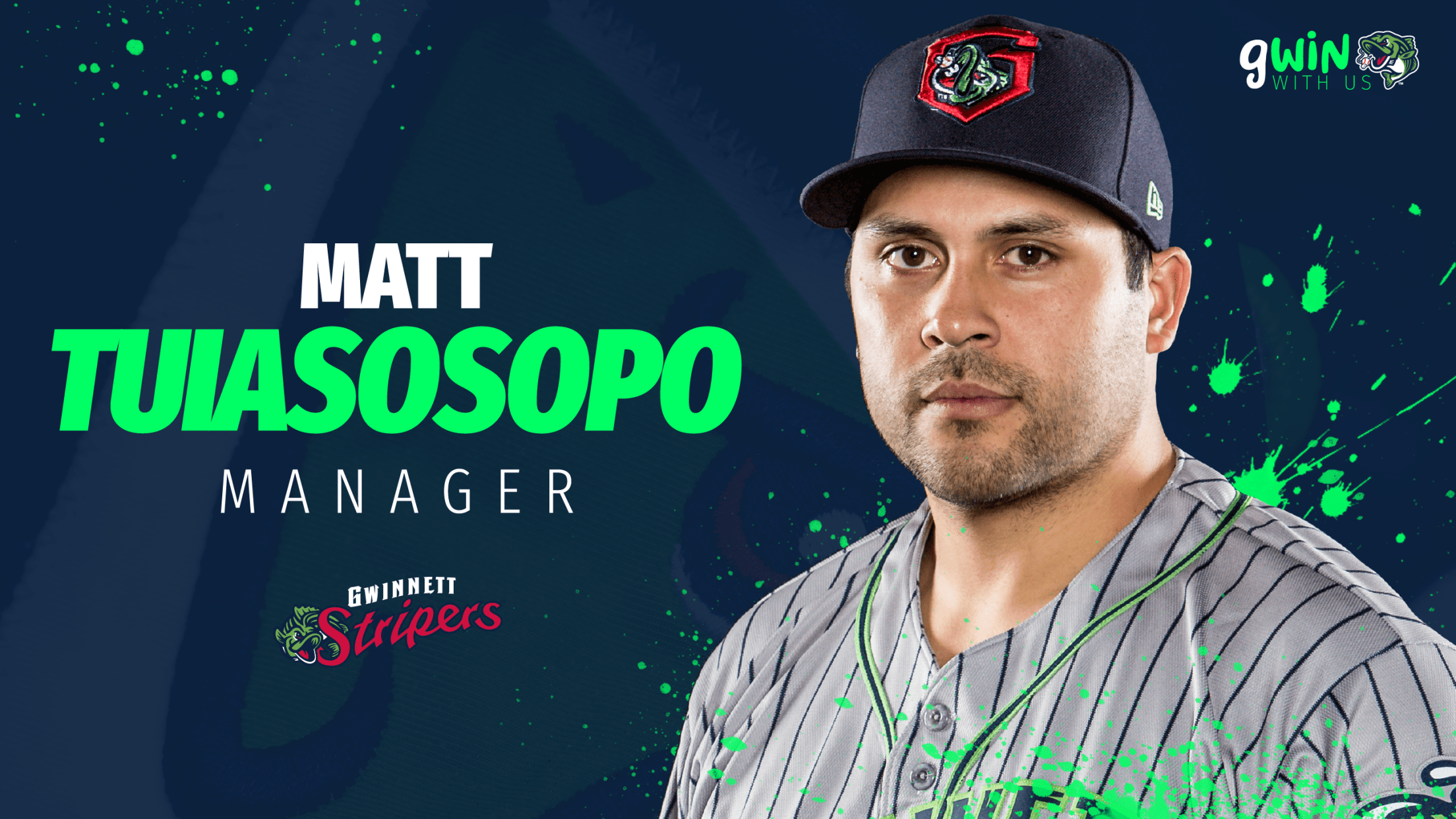 LAWRENCEVILLE, Ga. – The Atlanta Braves announced today the Gwinnett Stripers' coaching staff for the 2021 season. Matt Tuiasosopo has been named the seventh manager in Gwinnett history, and will be joined by pitching coach Mike Maroth (second season), hitting coach Carlos Mendez (first season), coach Wigberto Nevarez (first season),
Braves Send Five to Alternate Training Site in Gwinnett
Bryse Wilson, Kyle Wright among former Stripers to begin 2021 at Coolray Field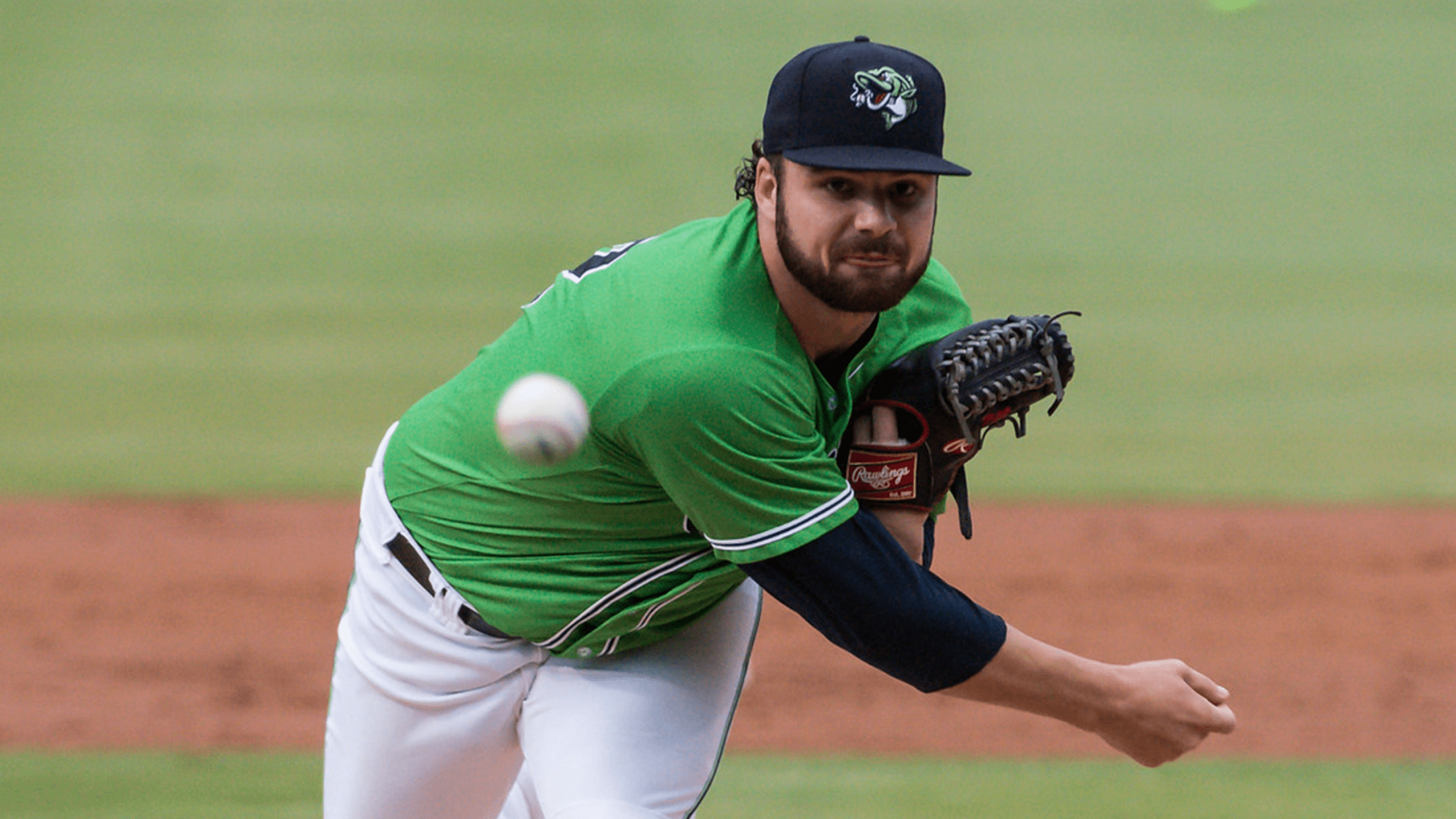 In a series of transactions announced since March 25, the Atlanta Braves have sent five players to their Alternate Training Site roster. Coolray Field, home of the Gwinnett Stripers, will host the Alternate Training Site in April before the Triple-A East season begins on May 4. Atlanta optioned pitchers Jacob
Gwinnett Stripers to Honor Frontline Workers with Specialty Jersey
Fans can submit names of local frontline workers for inclusion on the jersey through March 26 at GoStripers.com, jerseys to be worn during Salute to Frontline Workers on May 28
LAWRENCEVILLE, Ga. – The Gwinnett Stripers, in partnership with Northside Hospital, are hosting Salute to Frontline Workers on Friday, May 28 vs. Memphis. The 7:05 p.m. game will honor the doctors, nurses, healthcare workers, foodservice workers, municipal workers, and other essential employees who have kept us safe, fed, and going
Braves Trim Roster, Option Six to Gwinnett
Top prospects Kyle Muller, Tucker Davidson, Jasseel De La Cruz, Patrick Weigel among players sent to Stripers roster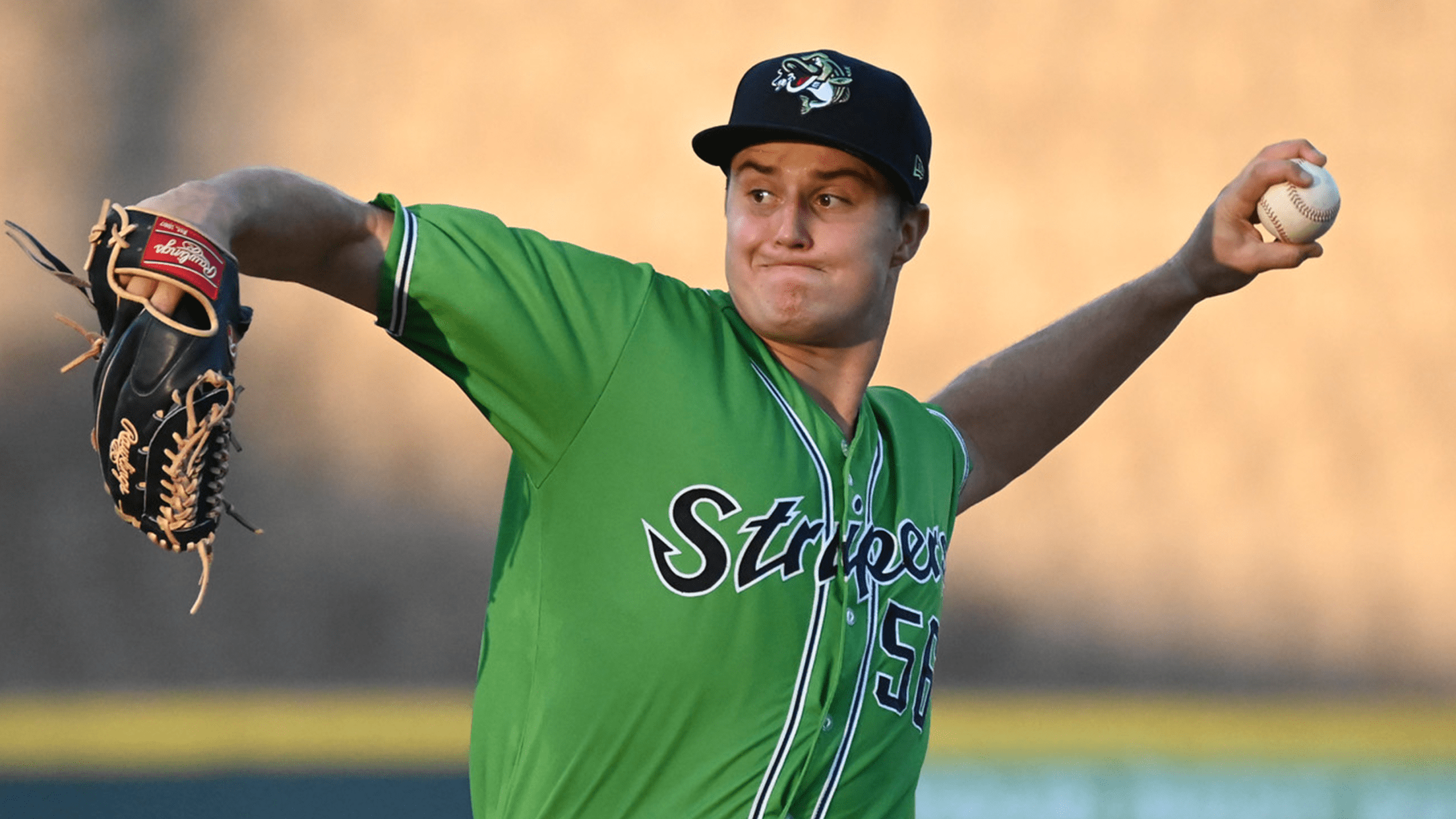 The Atlanta Braves announced 24 transactions to their Spring Training roster today, optioning six players to Triple-A Gwinnett and reassigning 18 players to minor league camp. All six players joining the Stripers roster are pitchers, including four members of MLB.com's Braves Top 30 Prospects list: left-handers Kyle Muller (No. 6)
Sean Kazmar Jr. Getting Another Chance in 2021
His 17th season cancelled by the pandemic in 2020, Kazmar relishes the opportunity to compete again this year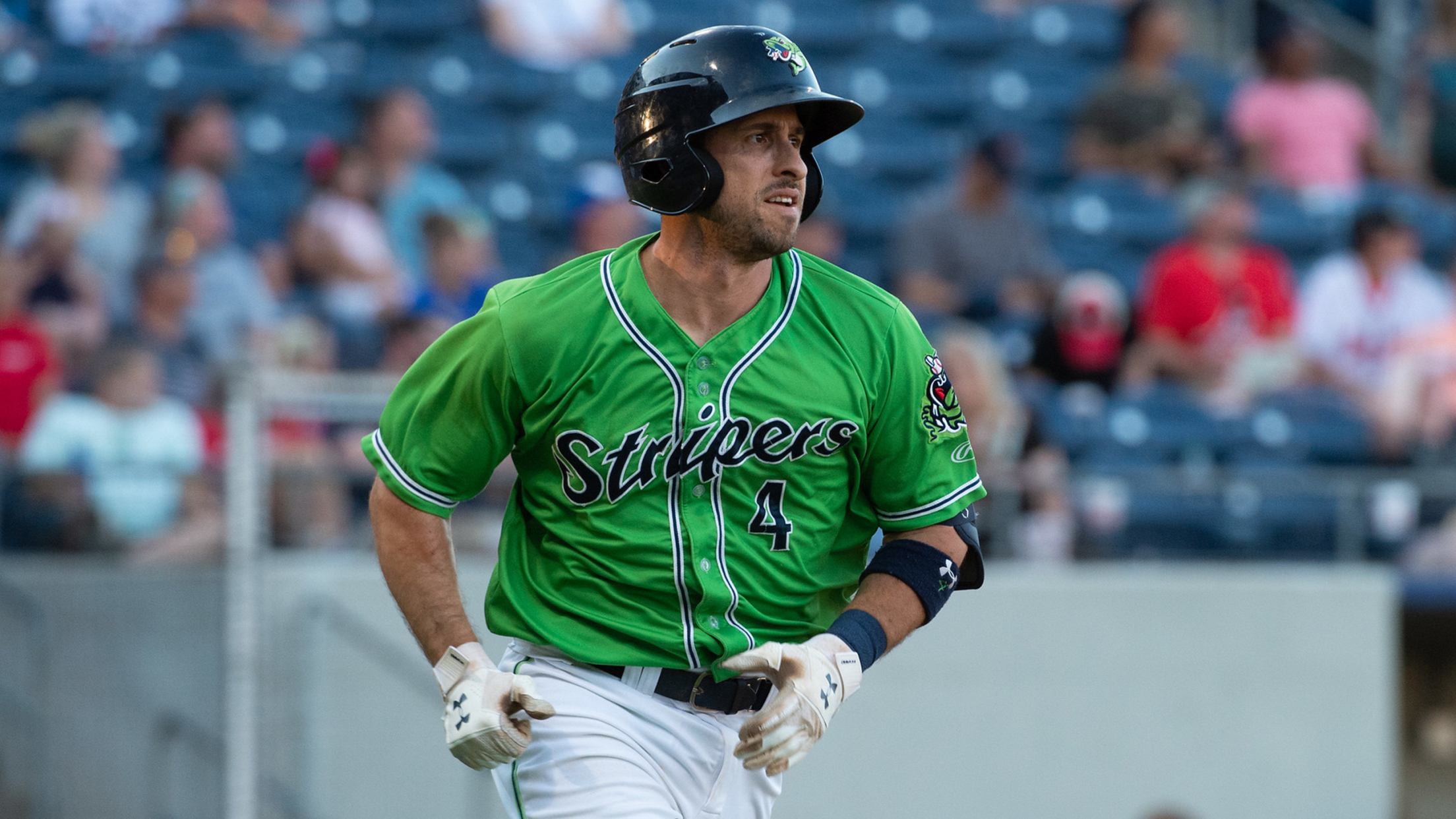 If you have attended a Gwinnett Stripers game over the past seven seasons, you've more than likely seen Sean Kazmar Jr. in his element. His jersey caked in dirt after a diving play on the infield. A slight waggle to his bat as he waits on a pitch to drive.
Update from the Gwinnett Stripers on the Start of the 2021 Triple-A Season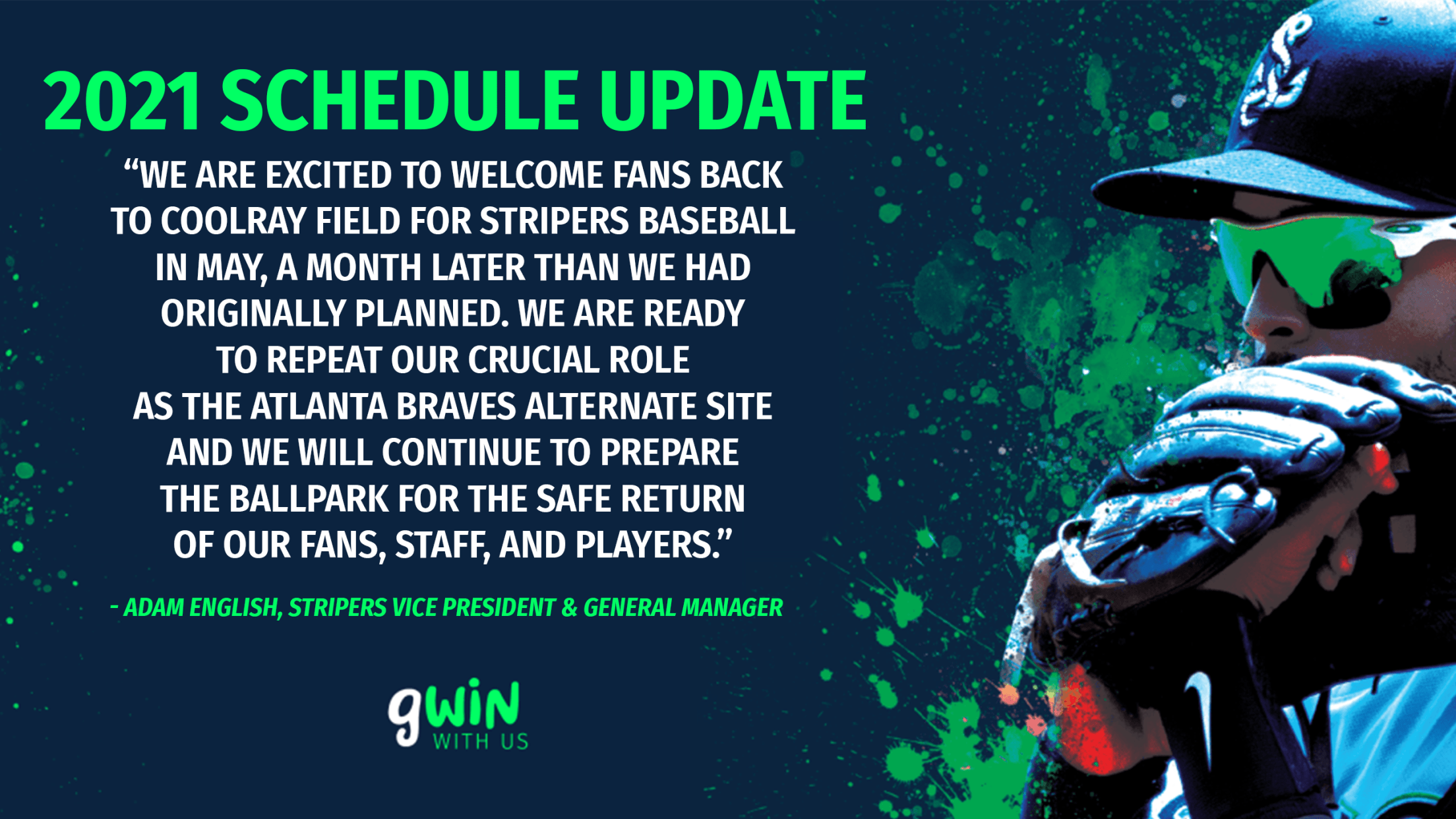 CLICK HERE to download the Stripers' updated 2021 Schedule, now tentatively starting on May 4. Information for 2021 Members:
Opening Night at Coolray Field is now scheduled for Tuesday, May 11 at 7:05 p.m. vs. Louisville
If you have purchased a 36-Game Plan, 18-Game Plan, or Hook, 9,
Gwinnett Stripers Announce Virtual National Anthem Auditions
Team is accepting digital submissions through March 1, virtual-only auditions begin March 8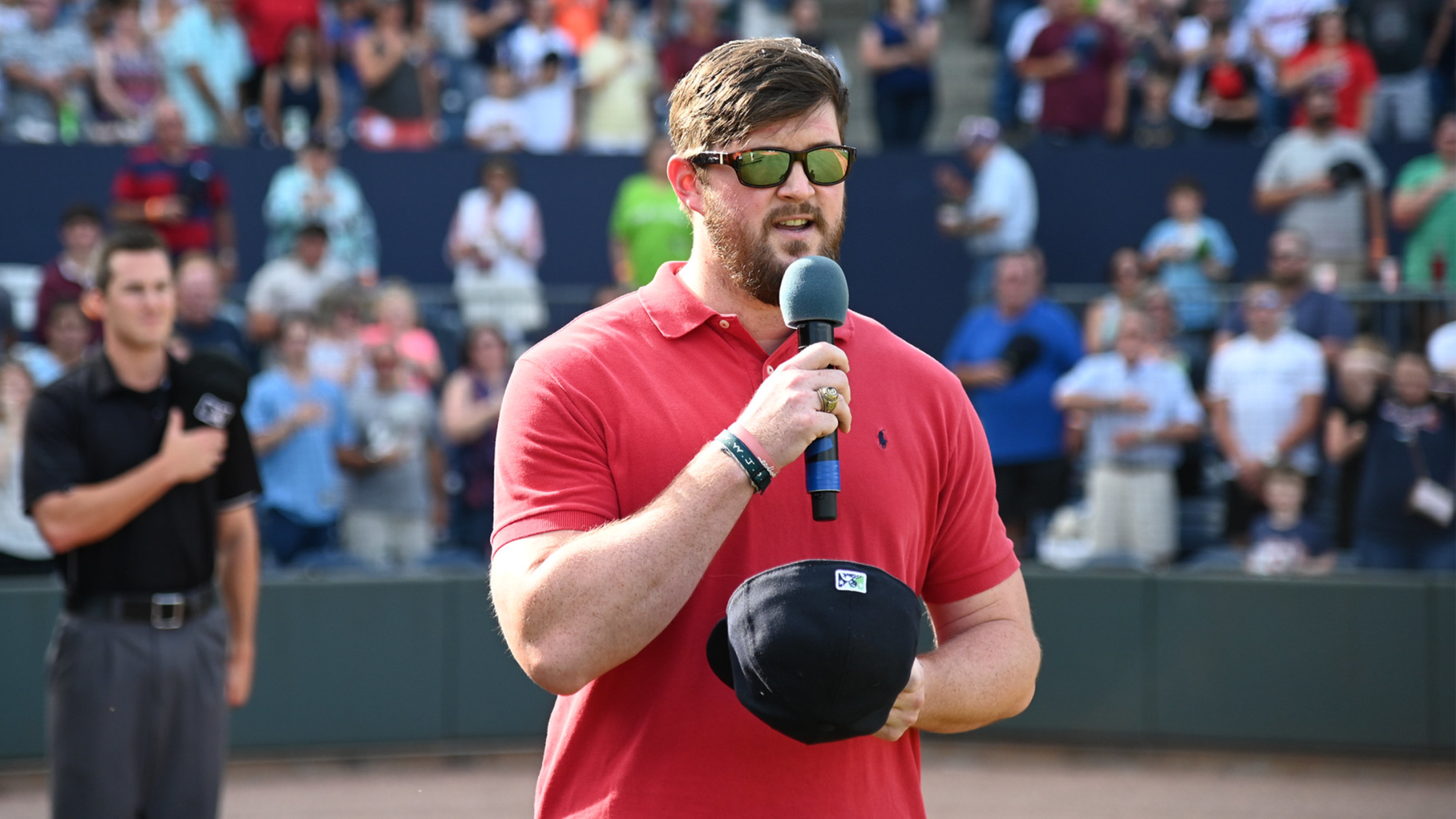 LAWRENCEVILLE, Ga. – The Gwinnett Stripers are launching a virtual search for National Anthem performers for the 2021 season. All interested singers, vocal groups (five singers or less), and musicians must send a digital submission (video or audio) of their acapella or unaccompanied performance of the National Anthem to [email protected]
Seven Former Stripers Among Braves' Non-Roster Invites for 2021
Burrows, Creasy, Hoekstra, Johnstone, Morales, Kazmar Jr., and Waters all part of 25-man group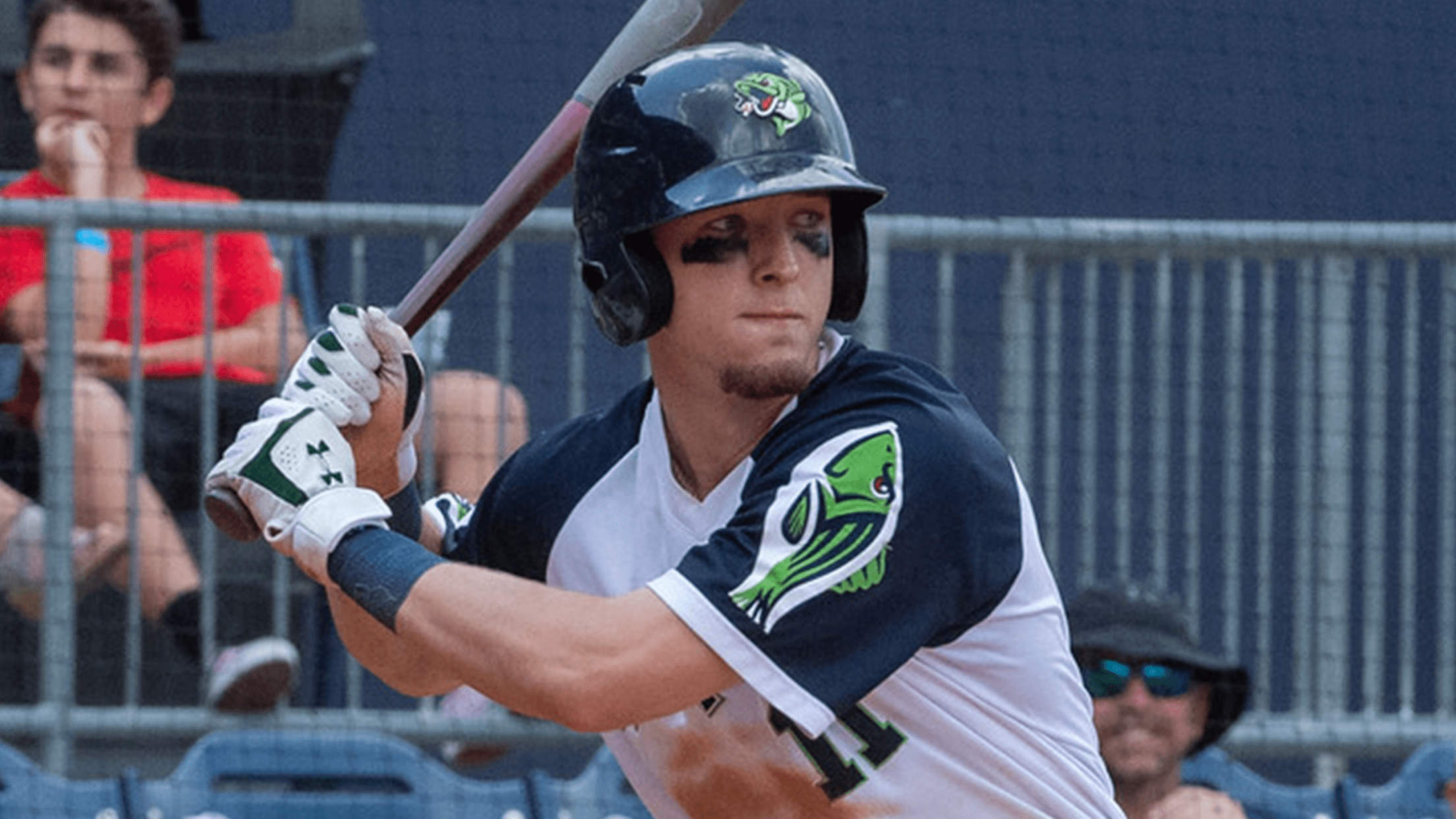 On Monday, the Atlanta Braves announced their list of non-roster invites to Major League Spring Training for 2021. The 25-player group that will train alongside Atlanta's 40-man roster in North Port, Fla. includes seven players who have spent time in a Gwinnett Stripers uniform: pitchers Thomas Burrows, Jason Creasy, Kurt
Gwinnett Stripers Extend Triple-A Affiliation with the Atlanta Braves
Agreement keeps the Stripers at the top of Atlanta's Minor League system for the next 10 seasons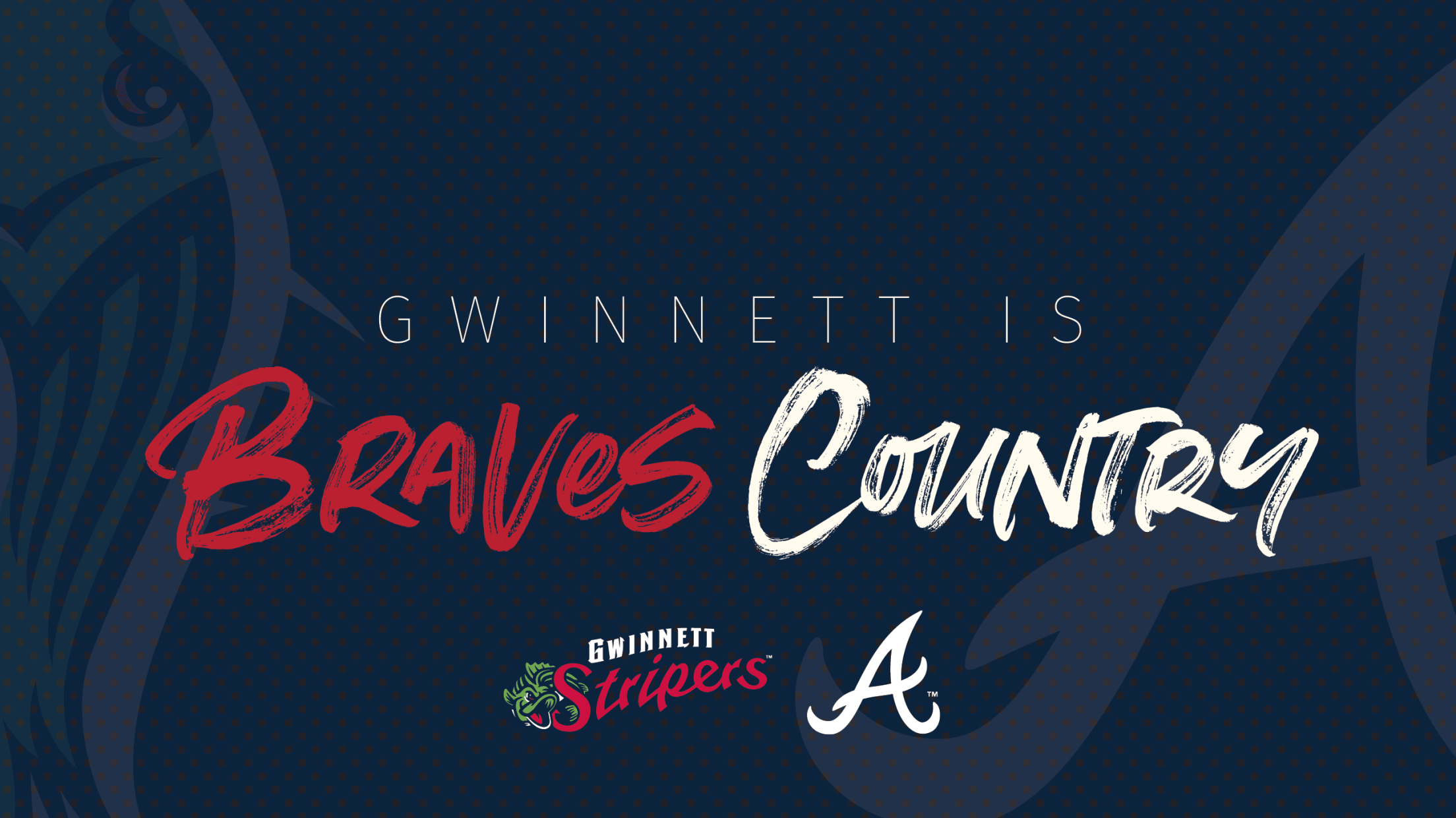 LAWRENCEVILLE, Ga. – In an announcement made today by Major League Baseball, the Gwinnett Stripers have officially been confirmed to continue as the Triple-A affiliate of the Atlanta Braves for the next 10 seasons. The Stripers are one of 120 Minor League clubs that have agreed to accept MLB's Professional
Stripers Offer Coolray Field Suites as "Office for a Day"
Office Suites, safe for social distancing, now available for daily or weekly rental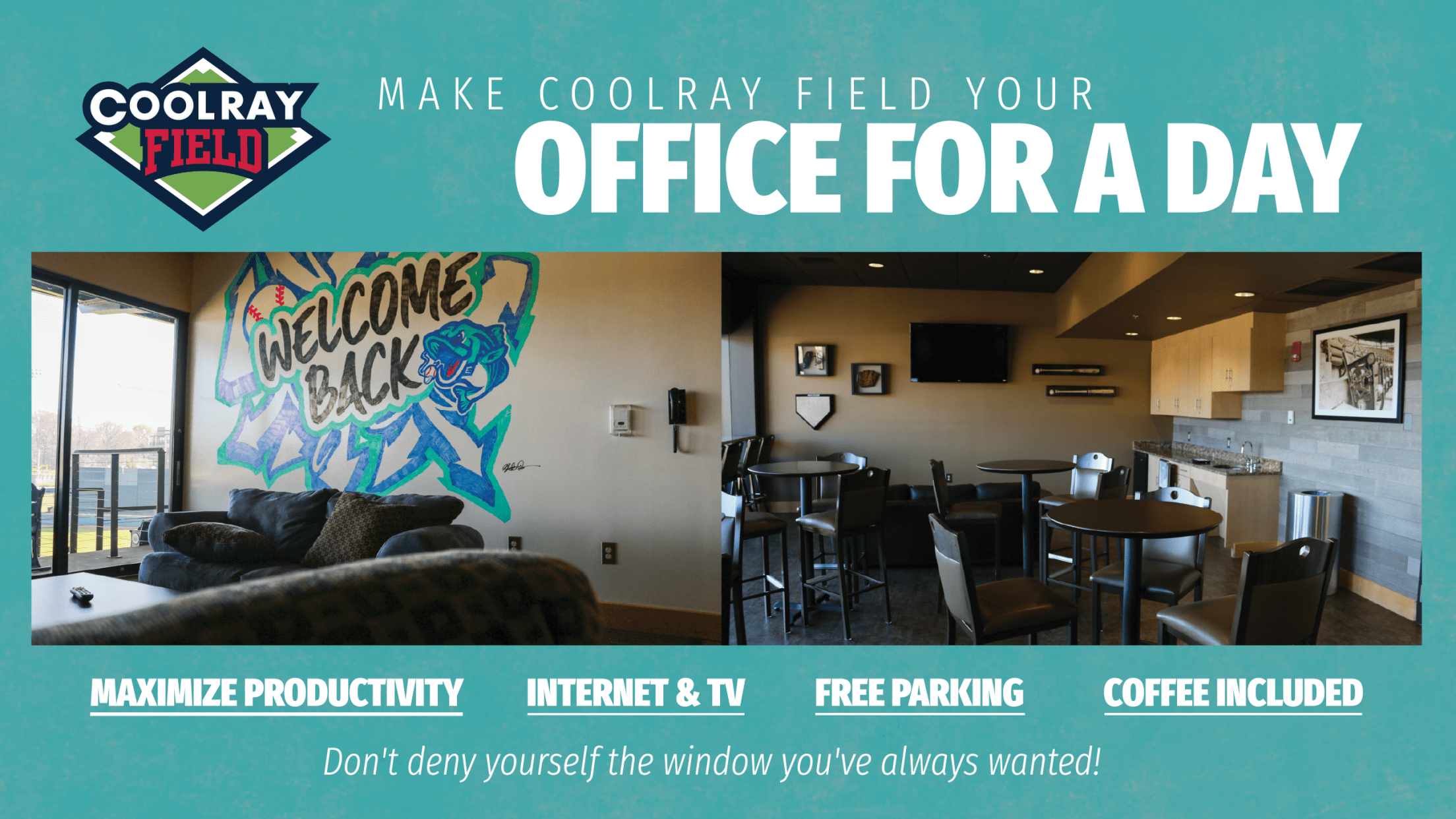 LAWRENCEVILLE, Ga. – The Gwinnett Stripers have announced a new "Office for a Day" program, giving local professionals the opportunity to enhance creativity by moving their workplace to a safe and socially-distanced environment in a Coolray Field Suite. Each Office Suite is available to rent for $75 a day or
Three Gwinnett Alums Claim MLB Awards for 2020
Freeman crowned MVP, Acuña Jr. earns Silver Slugger, Fried wins Gold Glove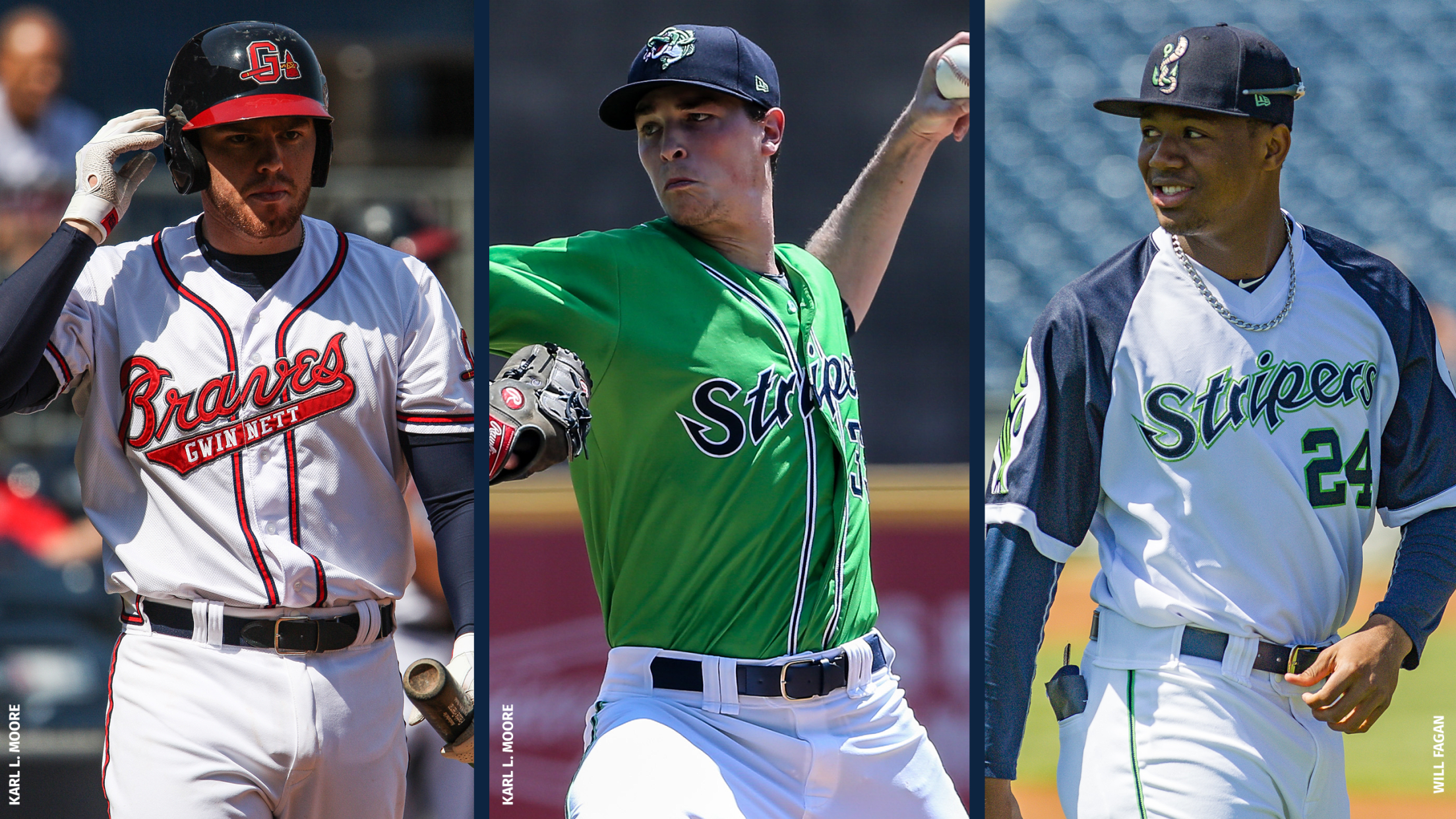 The Atlanta Braves produced another season for the history books in 2020, winning the National League East Division title for the third straight year and battling through three grueling rounds of an expanded MLB Postseason to finish one win short of the World Series. Of the 49 players that powered
Stripers "Veterans Pack" Returns for Veterans Day
Service members and family can purchase online at GoStripers.com and at Coolray Field on November 11 and 12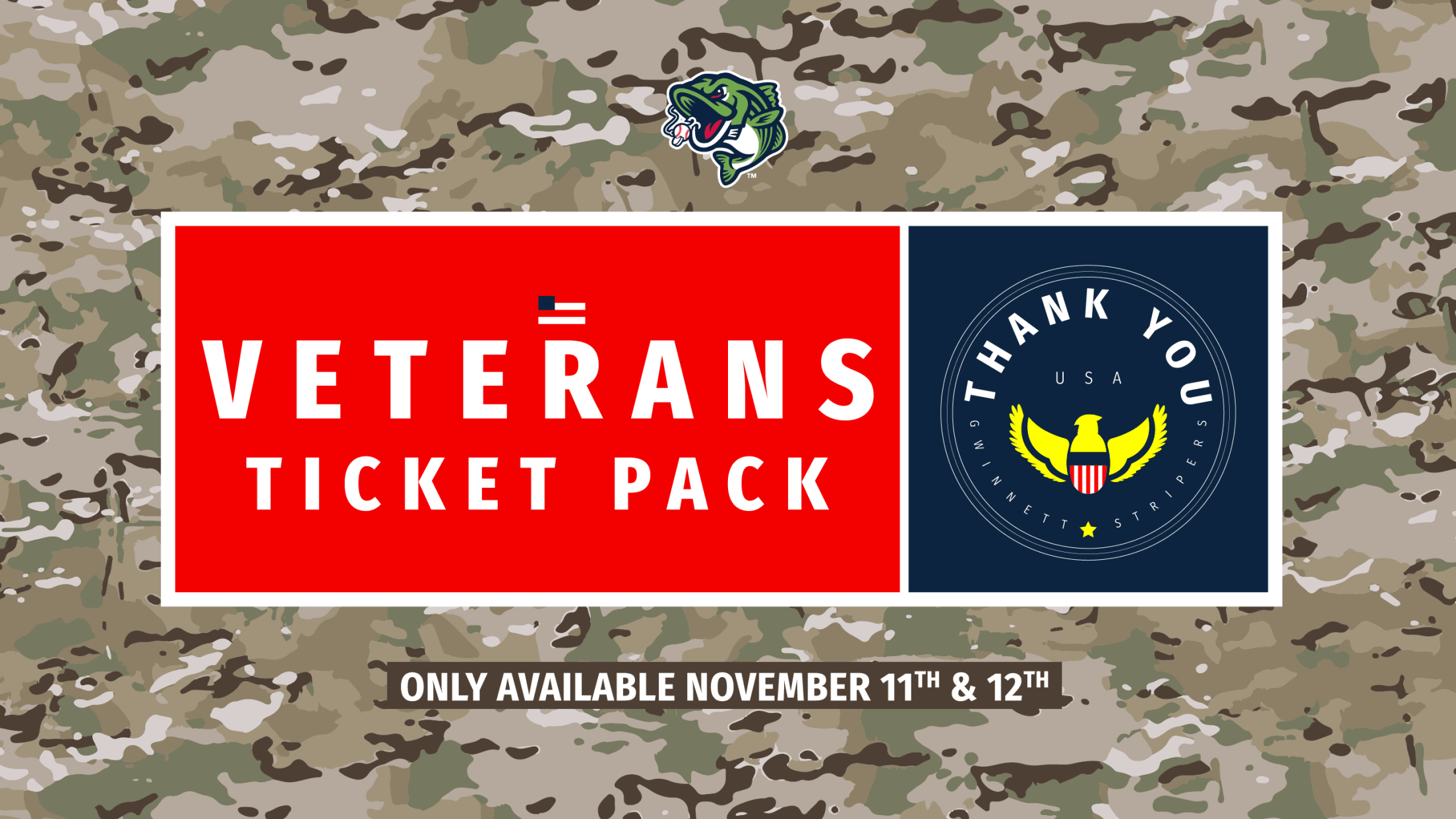 LAWRENCEVILLE, Ga. – In honor of Veterans Day, the Gwinnett Stripers have announced the return of the "Veterans Pack," available for purchase by service men and women and their families online at GoStripers.com and at Coolray Field on November 11 and 12. Purchase a Veterans Pack online (November 11 and
Eighteen Gwinnett Alums Highlight Braves' NLCS Roster
Bryse Wilson, Huascar Ynoa looking to make Postseason debuts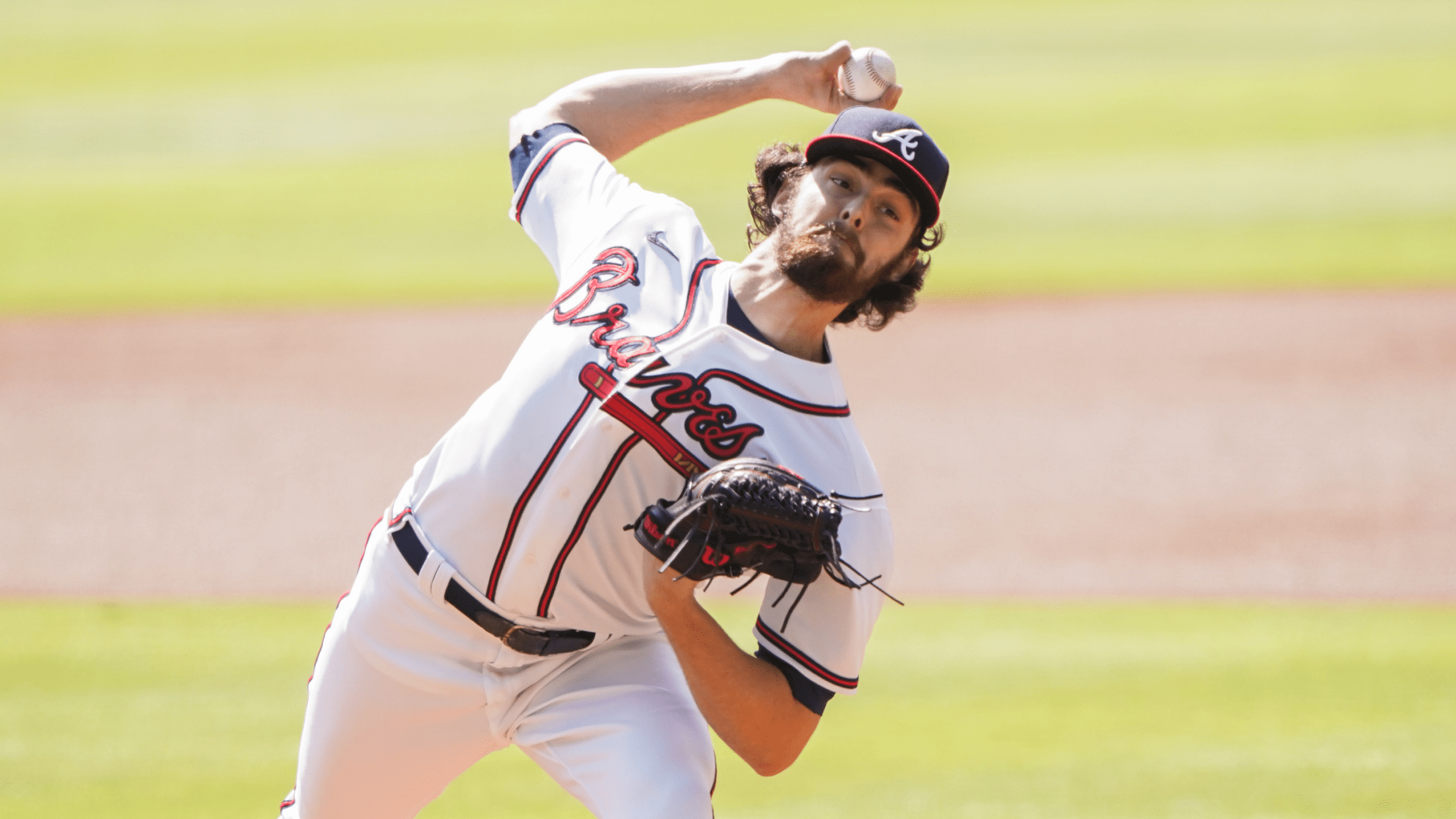 The Atlanta Braves, set to play in the National League Championship Series for the first time since 2001, announced a 28-man series roster today that includes 18 former Gwinnett players. The 18 G-Braves and Stripers alums, led by former Gwinnett manager Brian Snitker (2014-16), include: Pitchers (10) Ian Anderson (2019),
Braves' NL Wild Card Series Roster Features 17 Gwinnett Alums
Atlanta begins best-of-three first-round series against Cincinnati today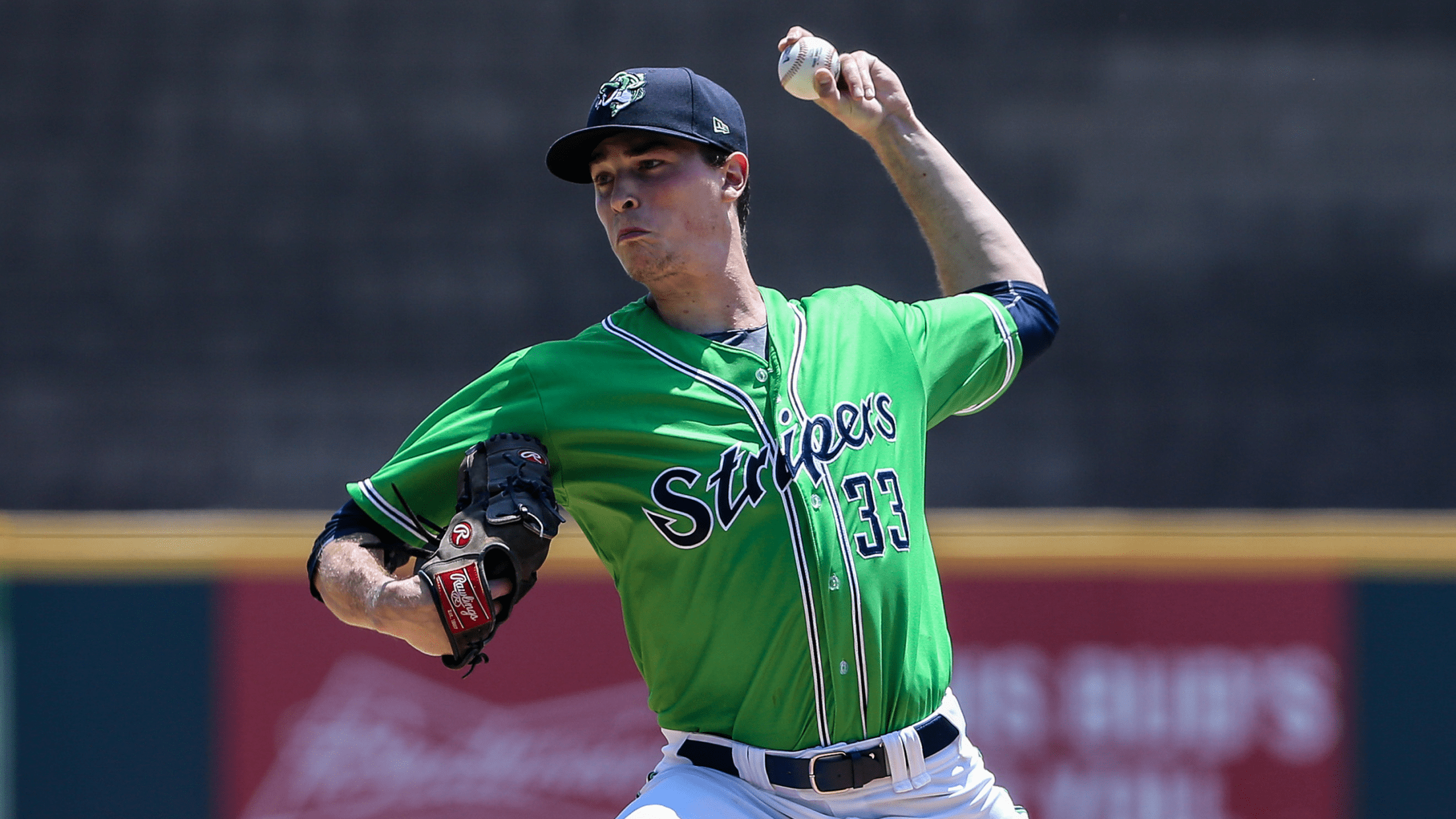 The 2020 National League East Division champion Atlanta Braves announced today their roster for the NL Wild Card Series. The 28-man roster includes 17 former Gwinnett players, each of whom will aid the Braves as they begin a quest for their first World Series title since 1995. The 17 G-Braves
Top Five: Governors' Cup Playoff Performances
Gwinnett's best efforts in postseason contests since 2009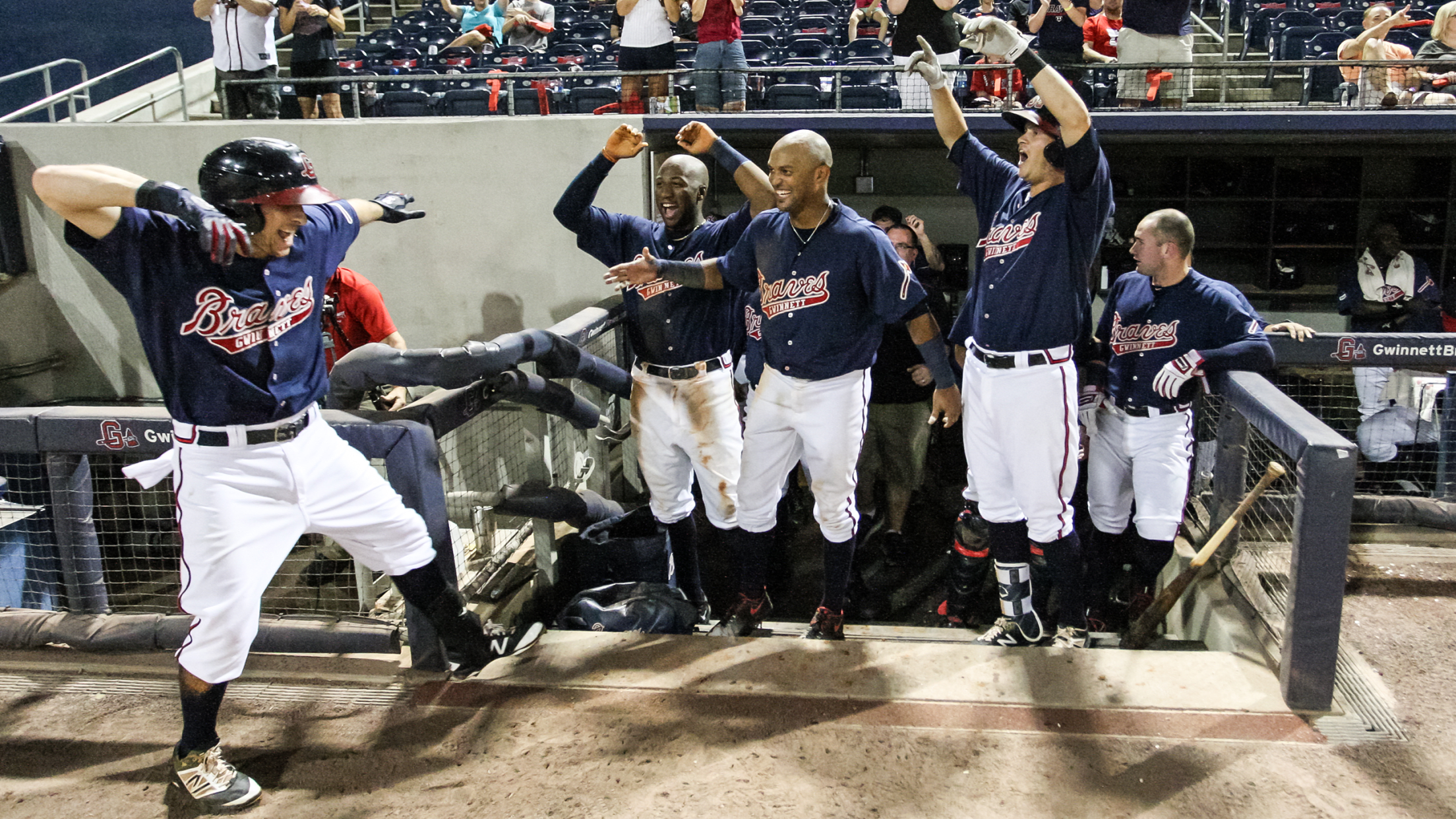 September is playoff time for Minor League Baseball, when Division champions and Wild Card qualifiers alike shift their focus from a grueling five-month regular season to a two-week sprint for their league's respective title. The International League's version of the postseason – the Governors' Cup Playoffs – would have started
Top Five: Labor Day Performances
Gwinnett's most notable season-finale games since 2009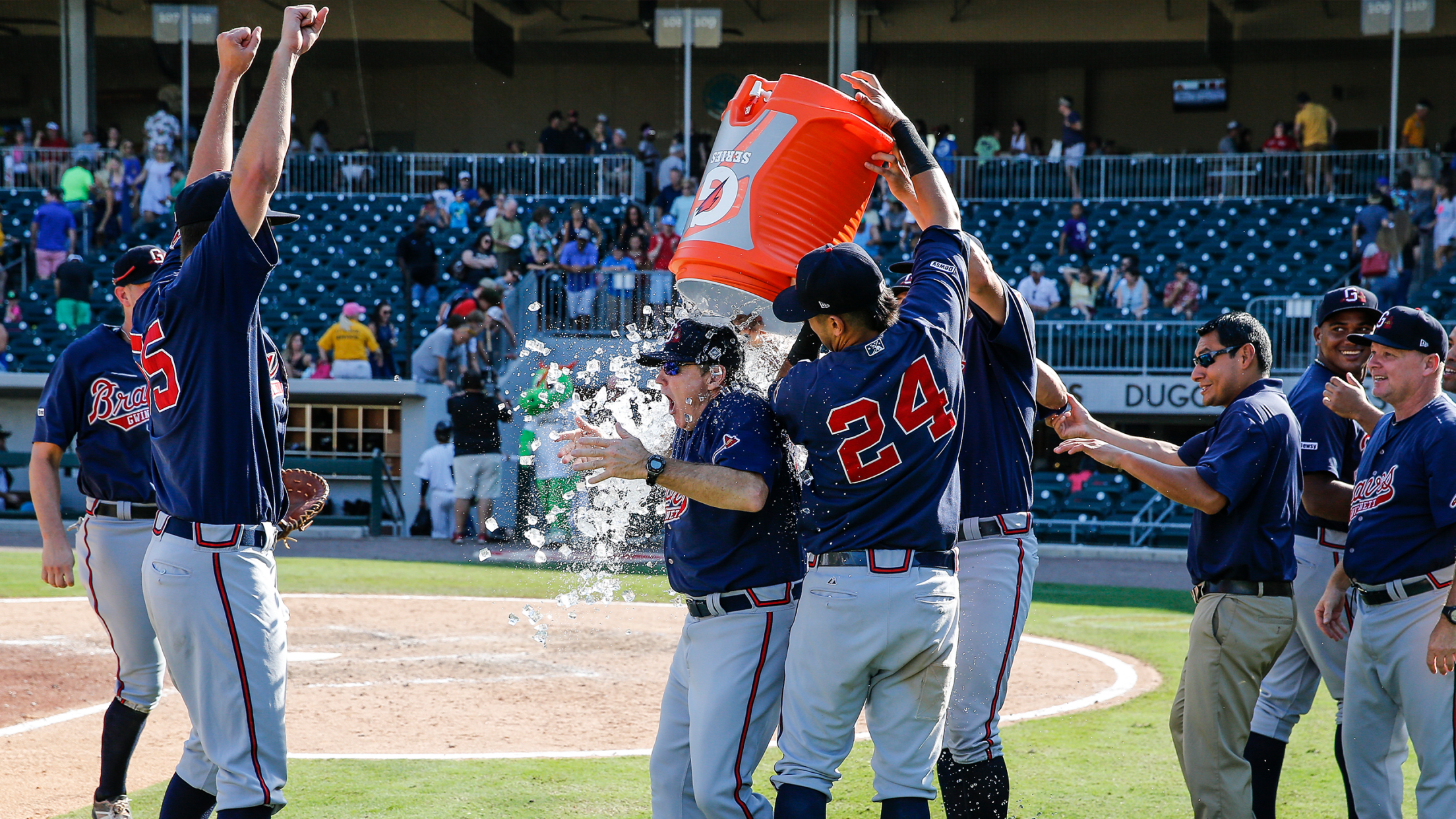 Today is Labor Day, the unofficial end of Summer. In a normal year, it's also the final day of the regular season for teams across Minor League Baseball, including your Gwinnett Stripers. Labor Day typically features a matinee game that both sides are eager to finish quickly. Teams that have
Adams pulled off rare double duty with Braves
Former Atlanta farmhand played in Minors, Majors on same day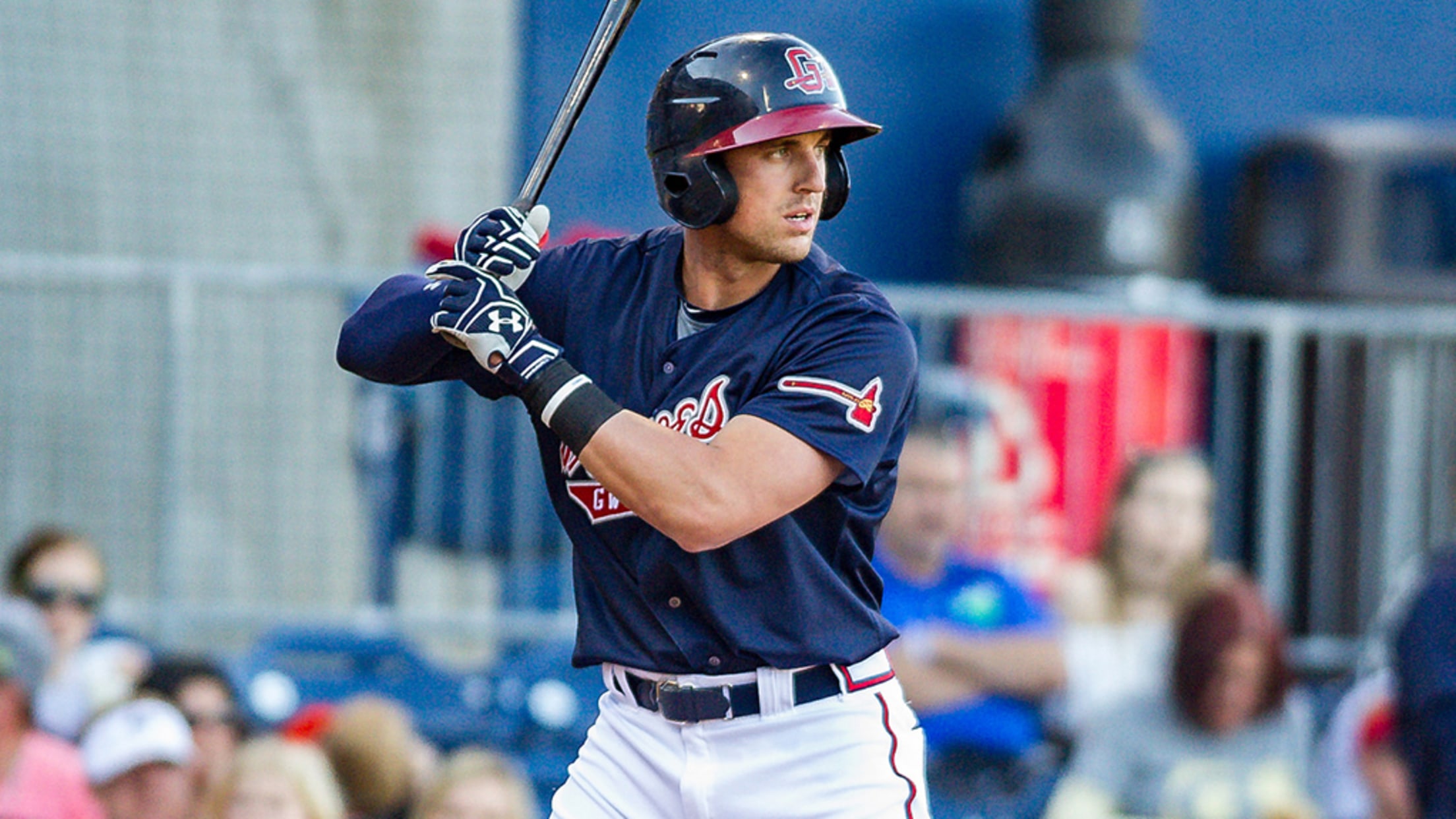 It's been a strange year in baseball. A season traditionally viewed as a marathon became a 60-game sprint. Previously unfamiliar terms like player pools, alternate training sites and taxi squads have become daily nomenclature. With each passing day, the game's future stars make their big league debuts inside ballparks filled
Top Five: Gwinnett's International League Postseason All-Stars
Three Rookies of the Year, one Batting Champion, and one Most Valuable Pitcher highlight Gwinnett's most notable IL Postseason All-Stars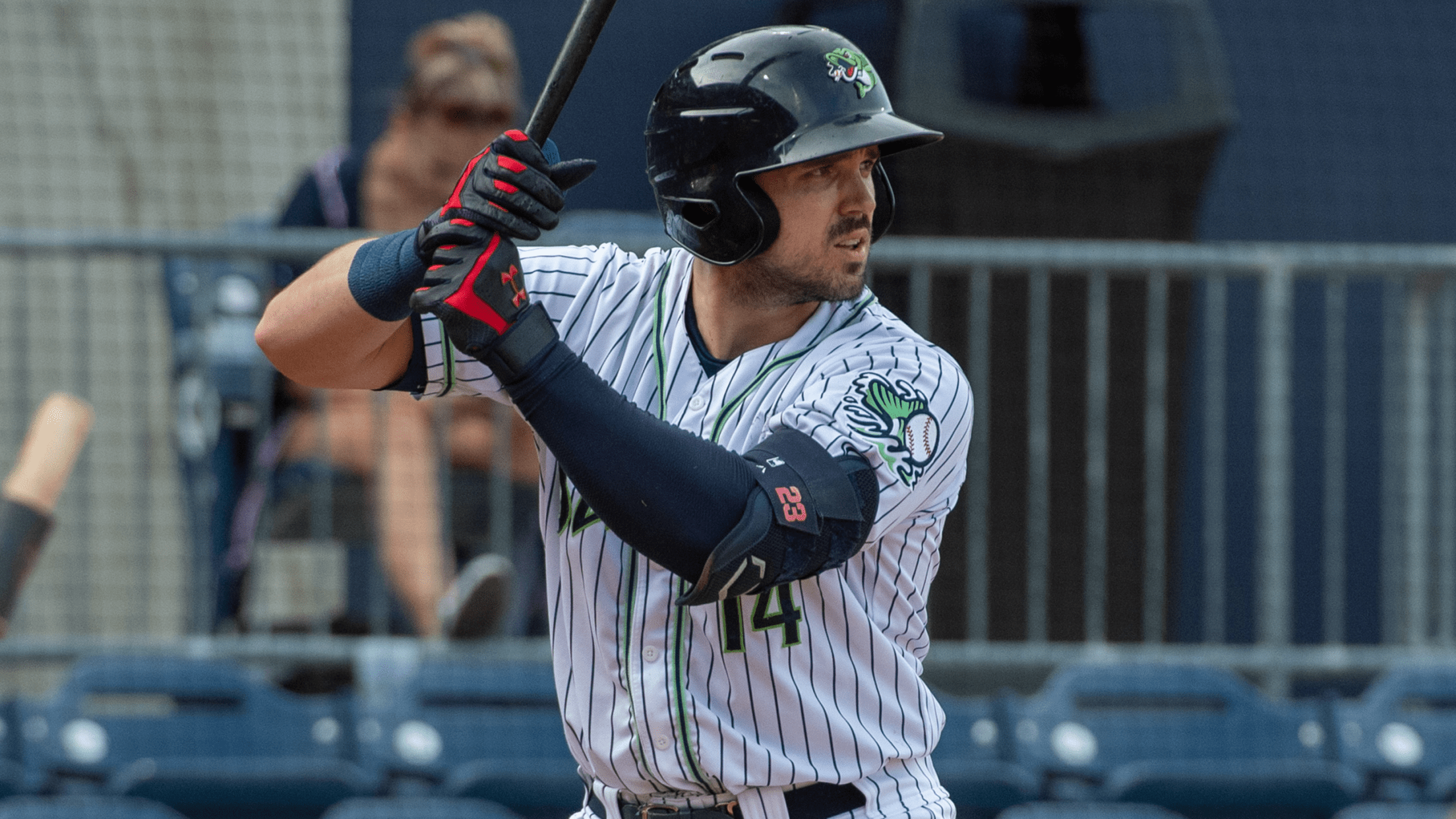 In a normal Triple-A season, late-August is a time when teams are either making a push for the playoffs or counting down the days until the schedule ends. It is also the time when field managers, coaches, media members, and front office officials across the International League vote for the
Top Five: Stripers' Specialty Jersey Games
Gwinnett's best performances in alternate uniforms since 2018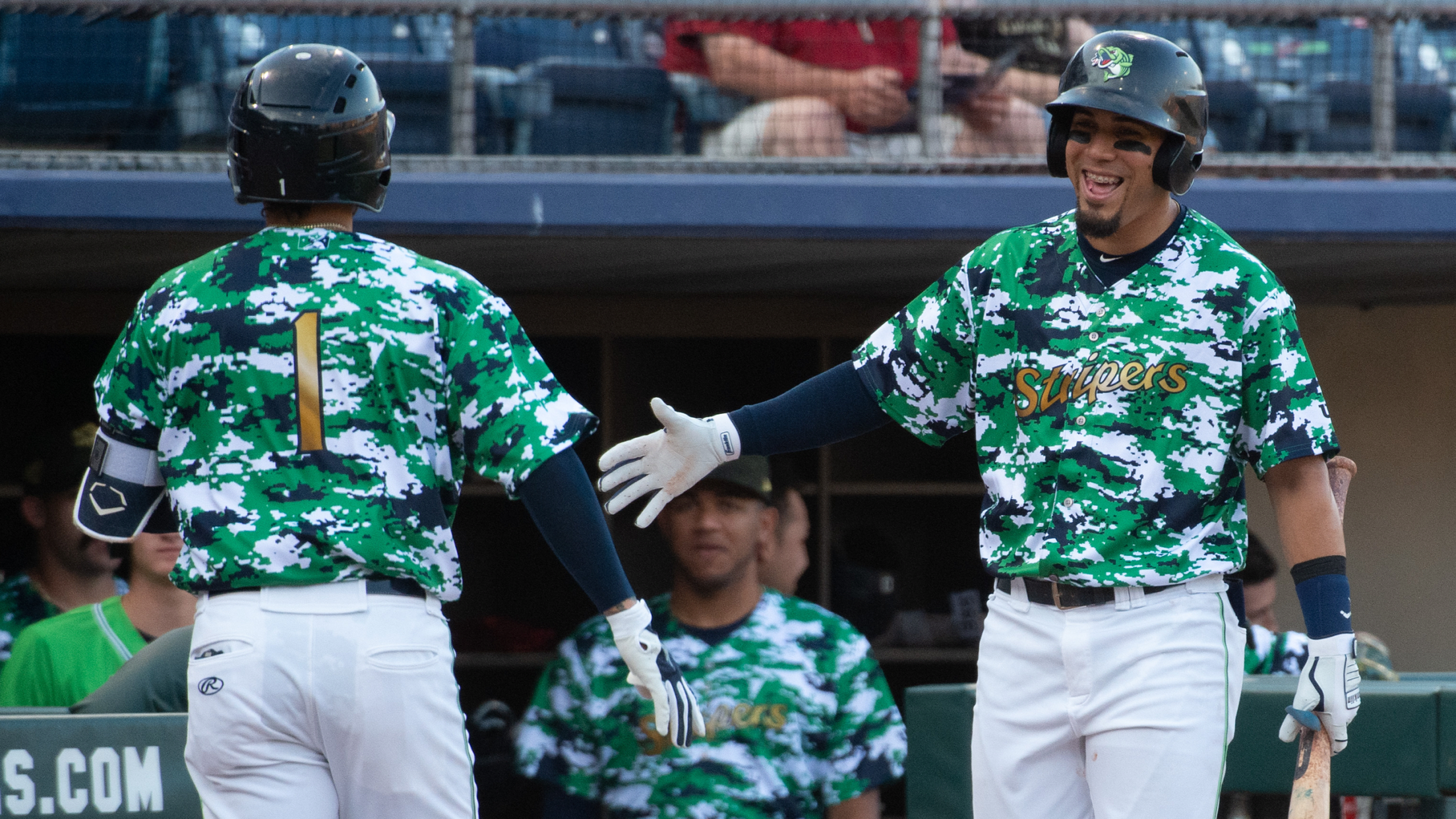 Over the last decade, the "specialty jersey" has emerged as one of the most highly anticipated promotions on every Minor League Baseball team's schedule. These jerseys, typically worn by a team for one game only as part of a theme night, sponsorship tie-in, or community partnership, showcase the creativity and