Hartman & Bostick Tame Tulsa
Correa draws five-thousand strong in return to Whataburger Field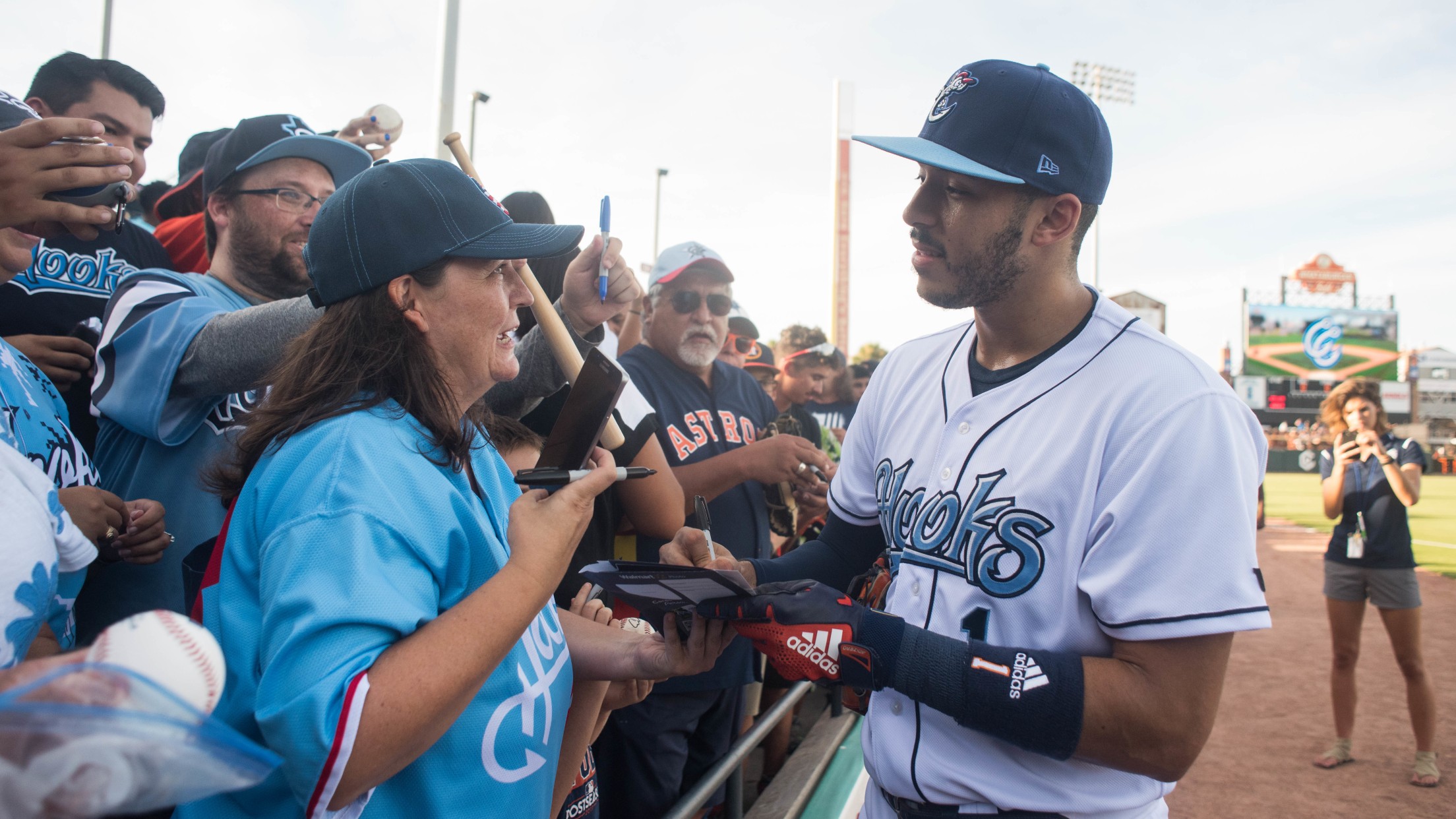 (Charlie Blalock)
CORPUS CHRISTI - Ryan Hartman earned his 10th win and Akeem Bostick fired four innings of hitless relief Tuesday night as the Hooks beat Tulsa, 4-1, before 5,383 fans at Whataburger Field.The only damage against Hartman (10-3) was a two-out solo home run by D.J. Peters in the fourth. Corpus
CORPUS CHRISTI - Ryan Hartman earned his 10th win and Akeem Bostick fired four innings of hitless relief Tuesday night as the Hooks beat Tulsa, 4-1, before 5,383 fans at Whataburger Field.
The only damage against Hartman (10-3) was a two-out solo home run by D.J. Peters in the fourth. Corpus Christi's lefty scattered four hits and struck out six without issuing a walk. Hartman is now tied with Logan Allen of San Antonio for the Texas League lead in victories.
Bostick permitted just two base runners over the final four frames to notch his third save. The hard-throwing right-hander fanned six.
The Hooks (26-19, 69-45) jumped out to a 2-0 lead in the second on a two-out, two-run double down the right-field line.
Ronnie Dawson opened the fifth with a home run to left-center field off Justin De Fratus. Chas McCormick was next and cracked a base hit into center. McCormick stole second and then scored on a throwing error by De Fratus.
Astro Carlos Correa, making his fourth rehab appearance with the Hooks, went 0-for-3 with a walk. Correa played eight innings at shortstop.
Corpus Christi sends right-hander Brock Dykxhoorn (2-1, 3.27) to the mound Wednesday night. Dustin May (0-1, 12.27) takes the ball for Tulsa. First pitch 7:05.