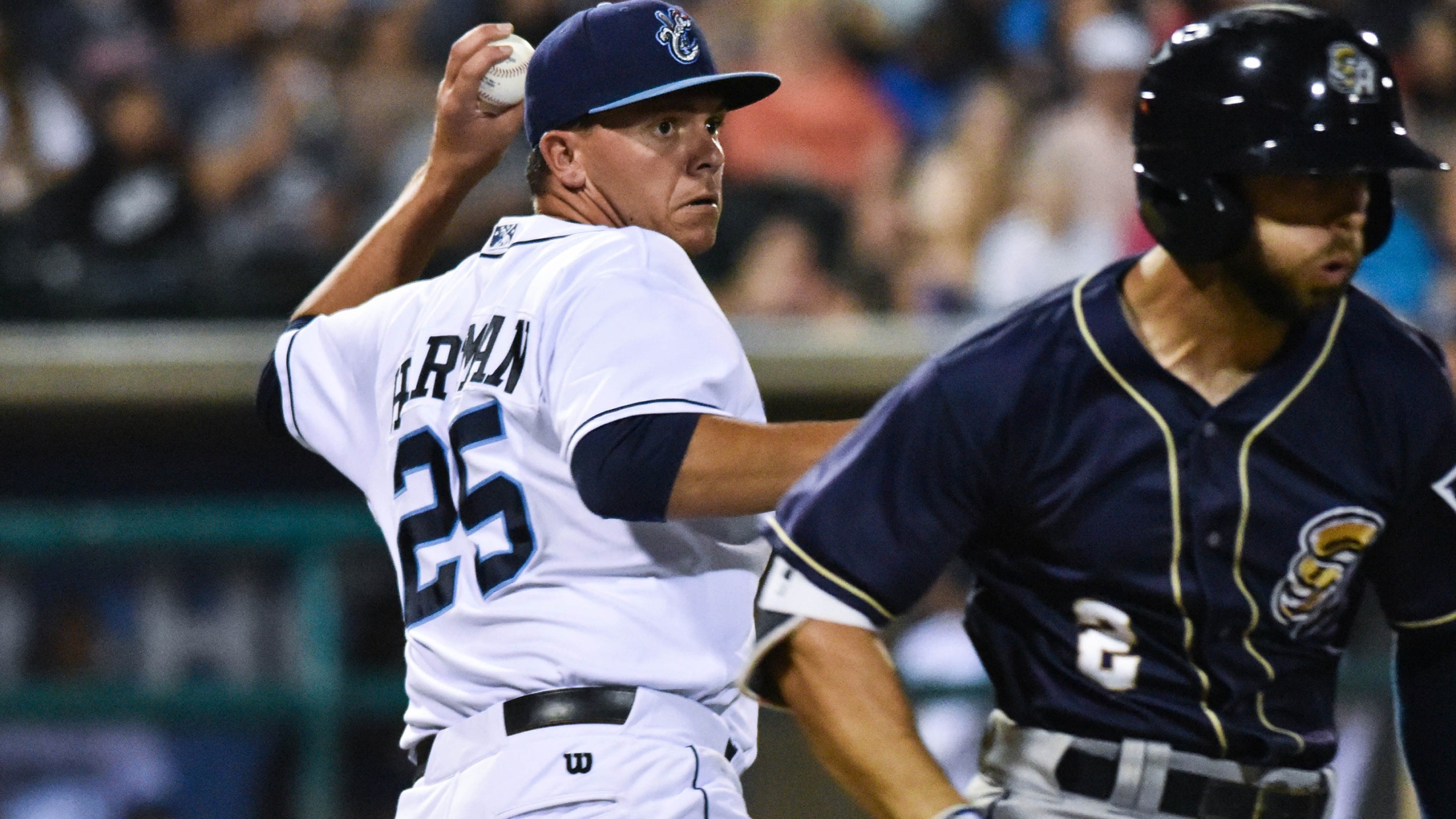 Ryan Hartman is now 5-0 with a 1.69 ERA in his last seven outings. (Charlie Blalock)
MIDLAND - Ryan Hartman picked up his ninth win Friday night, while Alex Winkelman and Erasmo Pinales teamed for four frames of shutout relief as Corpus Christi downed the RockHounds, 4-1, at Security Bank Ballpark.The Hooks (19-9, 62-35) got to Norge Ruiz (3-7) for four runs over the first two
MIDLAND - Ryan Hartman picked up his ninth win Friday night, while Alex Winkelman and Erasmo Pinales teamed for four frames of shutout relief as Corpus Christi downed the RockHounds, 4-1, at Security Bank Ballpark.
The Hooks (19-9, 62-35) got to Norge Ruiz (3-7) for four runs over the first two innings. A two-out, two-run triple off the bat of Abraham Toro gave the visitors a 2-0 lead in the first.
Ryne Birk and Lorenzo Quintana reached to begin the second via a single and hit-by-pitch. Andy Pineda laid down a bunt base hit, setting the stage of Stephen Wrenn's bases-loaded RBI chopper. With runners at the corners and two away, Quintana and Wrenn engineered a double steal to swipe Corpus Christi's fourth run.
Hartman (9-2) scattered four hits in his five innings of work. The lone run against him came courtesy of a Richie Martin lead-off double in the fourth. Martin later scored on Tyler Marincov's sac fly.
Hartman is now 5-0 with a 1.69 ERA in his last seven outings.
Winkelman stranded four RockHounds (8-20, 41-56) over three innings, including a pair in scoring position in the sixth.
Pinales bypassed a lead-off single and hit batsman by striking out the side in the ninth for this fifth save.
Corbin Martin (6-1, 2.64) is slated to start against Midland right-hander Brian Howard (0-2, 3.80) Saturday night. First pitch 7:00.