Heartbreak Hits Twice in a Pair of Walk Off Losses
Tourists Still Searching For Answers on the Road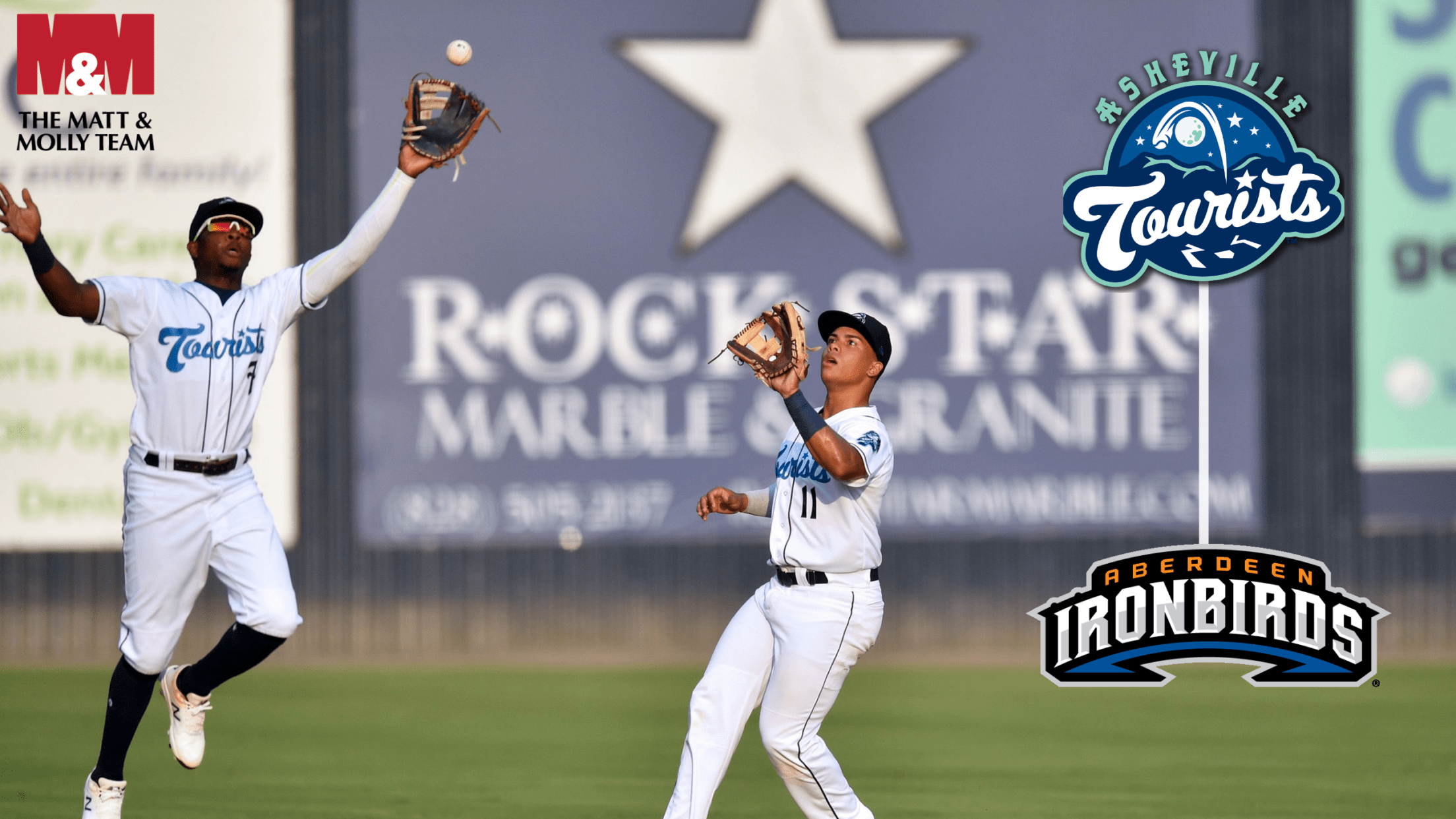 ABERDEEN- At this point it does not seem like there is much the Asheville Tourists can do to win a game on the road. The Tourists dropped a pair of ballgames to the Aberdeen IronBirds on Thursday night, both in extra innings. Asheville has lost the first three games of
ABERDEEN- At this point it does not seem like there is much the Asheville Tourists can do to win a game on the road. The Tourists dropped a pair of ballgames to the Aberdeen IronBirds on Thursday night, both in extra innings. Asheville has lost the first three games of their current 12-game road trip and have the worst road record in all of High-A.
The Tourists actually played really good baseball in both games. R.J. Freure gave up one hit and one run in five innings during the first contest. Asheville still lost 3-2 in eight. The Tourists jumped out to a 2-0 lead in game two. They still lost 4-3 in eight. Asheville outhit Aberdeen in both games; however, the Tourists went a combined 1-for-13 with runners in scoring position.
Going back to the suspended game from Tuesday night that Asheville lost, the Tourists are a play or two away from having a three games to nothing lead in the series. Instead, they are stuck in familiar territory.
Game one was tied 1-1 entering extra innings and the Tourists were able to score their runner from second on a wild pitch. The IronBirds plated two in the bottom of the eighth to secure the win.
Game two was knotted up 3-3 after seven innings and despite a balk before a pitch was thrown that moved the extra-innings runner to third base, Asheville was unable to score. They struck out in all three of their at-bats. Aberdeen's first hitter hit a walk off single.
It is possible that the Baltimore Orioles curse is still in effect. It has been over six years since Asheville has won a game at an Orioles affiliate. Their last victory came on May 8, 2015. The good news is that the Tourists still have three more opportunities to find the win column against the IronBirds at Leidos Field.
The series continues on Friday night with the first pitch scheduled for 7:05pm.