Helena Adds Four New Players
Tristen Lutz, Kenny Corey, Cameron Hanes and Gabriel Friese part of post-All-Star influx for Helena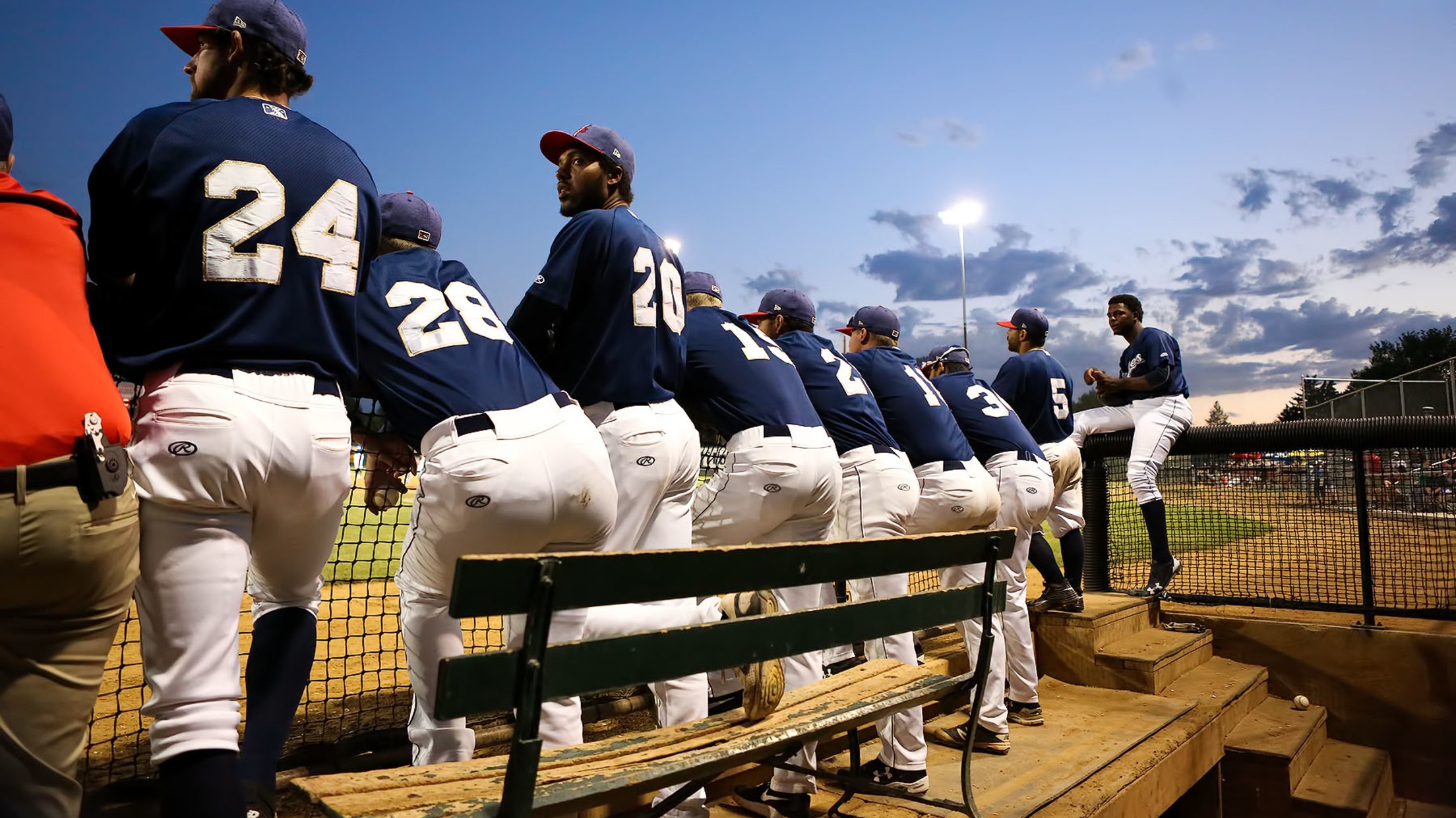 HELENA, MT -Following the Pioneer League All-Star Break, the Helena Brewers have called up four players from the Arizona League Brewers. Outfielder Tristen Lutz, infielder Kenneth Corey, right-handed pitcher Cameron Hanes and right-handed pitcher Gabriel Friese have all been added to Helena's roster and will be available to play on
HELENA, MT -Following the Pioneer League All-Star Break, the Helena Brewers have called up four players from the Arizona League Brewers. Outfielder Tristen Lutz, infielder Kenneth Corey, right-handed pitcher Cameron Hanes and right-handed pitcher Gabriel Friese have all been added to Helena's roster and will be available to play on Thursday night.
Lutz, the 34th overall pick in the 2017 MLB Amateur Draft, played 15 games with the Arizona Brewers after signing with Milwaukee on July 9, hitting .297 with four doubles, three triples, three home runs and 11 RBI. Taken out of Martin High School in Arlington, TX, the 18-year-old Lutz lit up MLB scouts radars in his senior season, hitting .430 with 11 home runs and 49 RBI. He was originally committed to play at the University of Texas at Austin before signing with Milwaukee.
Corey, a 36th round pick by Milwaukee in the 2017 MLB Amateur Draft, played 28 games with the Arizona Brewers, hitting .383 with 13 doubles, two triples and 11 RBI. The 22-year-old was drafted out of UC Santa Barbara, where he hit a team-best .345 in conference play, batting .299 overall with eight doubles, three triples and 20 RBI in 47 games. Before joining the Gauchos, Corey spent the 2014 and 2015 seasons at Fresno State and transferred to Chabot College in 2016.
Hanes signed with Milwaukee as an undrafted free agent on June 22. In five appearances with the Arizona Brewers, he went 1-0 with a 1.69 ERA, converting 1 of 2 save opportunities. Prior to joining the Brewers, Hanes pitched at Florida Southern College, going 3-4 with a 4.70 ERA in 12 appearances, 10 of them starts. The 25-year-old also pitched at Seminole State College in 2013 and 2014.
Friese signed with Milwaukee as an undrafted free agent on June 21 out of Kennesaw State University. The 22-year-old made 10 appearances in the Arizona League, compiling a 3-0 record with a 0.00 ERA, converting all three of his save opportunities. The right-hander allowed just seven hits in 20.1 innings, walking two and striking out 22 while giving up just one unearned run. He holds the career record for innings pitched at Kennesaw State, tossing 267.2 innings. In four years at KSU, he went 16-11 with a 3.83 ERA in 62 appearances, the fourth most appearances in program history.
Helena has also released outfielder Yerald Martinez and right-handed pitcher Juan Diaz.
The Helena Brewers return from the All-Star Break on Thursday night at 6:40 PM against the Grand Junction Rockies at Sam Suplizio Field. The game can be heard on KCAP 95.9 FM/AM 950, the MiLB First Pitch App and helenabrewers.net.