Helena Drops Series Finale Against Owlz
Brewers strikeout 16 times in loss to Orem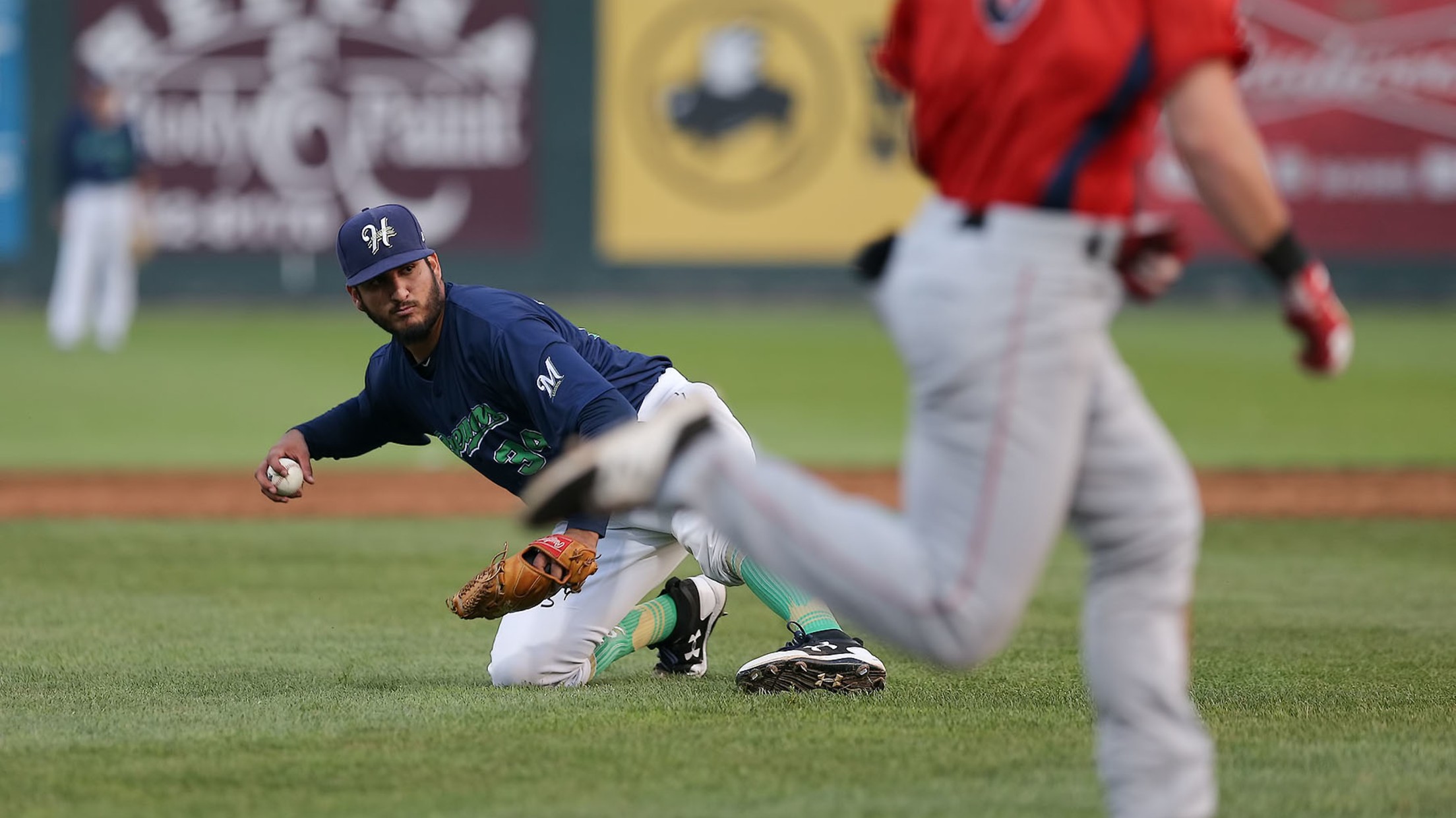 (Gary[]Marshall)
In the final game of a seven-day, eight-game home stand, the Helena Brewers (20-33, 5-10) dropped their series finale against the Orem Owlz (38-15, 12-4) 5-2 on Thursday night at Kindrick Legion Field. Starter Nelson Hernandez (5-3) cruised through his first two innings of work, retiring the first six batters
In the final game of a seven-day, eight-game home stand, the Helena Brewers (20-33, 5-10) dropped their series finale against the Orem Owlz (38-15, 12-4) 5-2 on Thursday night at Kindrick Legion Field.
Starter Nelson Hernandez (5-3) cruised through his first two innings of work, retiring the first six batters he faced in order. The 20-year-old ran into trouble in the third, when he allowed two singles and a fielder's choice that loaded the bases. Owlz right fielder Brandon Marsh singled up the middle, scoring a run to give Orem a 1-0 lead.
Helena's offense gave their starter a lift in the bottom of the fourth inning. Chad McClanahan and Tristen Lutz singled to start the frame before KJ Harrison and Gabriel Garcia struck out. Jose Gomez walked to extend the inning, bringing up Franly Mallen, who cracked a double to left, scoring two runs to put the Brewers on top 2-1.
The lead was short lived, though, as Orem scored two runs in the top of the fifth. Matt McCann reached on an infield single, stole second base and moved to third on an infield single by Torii Hunter Jr. Jr., eventually scoring on a passed ball, tying the game 2-2. Two batters later, David Mackinnon singled to center, scoring Hunter Jr. to give the Owlz a 3-2 lead. Orem would tack on two more in the seventh on a Kienner Pina double down the right field line.
Helena put the lead off man on base in the sixth, seventh, eighth and ninth inning, but only moved one in to scoring position and didn't place a man on third base. The Brewers struck out 16 times in the game, pushing their season total to 502.
The Brewers travel to Centene Stadium on Friday night to start a two-game series with the Great Falls Voyagers at 7:00 PM. Helena sends RHP Michael Petersen (0-2, 7.42) to the mound against Great Falls RHP Brandon Agar (4-1, 5.40). The game can be heard locally on Newstalk KCAP 95.9/950 AM, TuneIn Radio or the MiLB First Pitch App.