Henry's Stellar Outing Propels Soddies Past Hooks
Lefty tosses 6.2 solid innings for win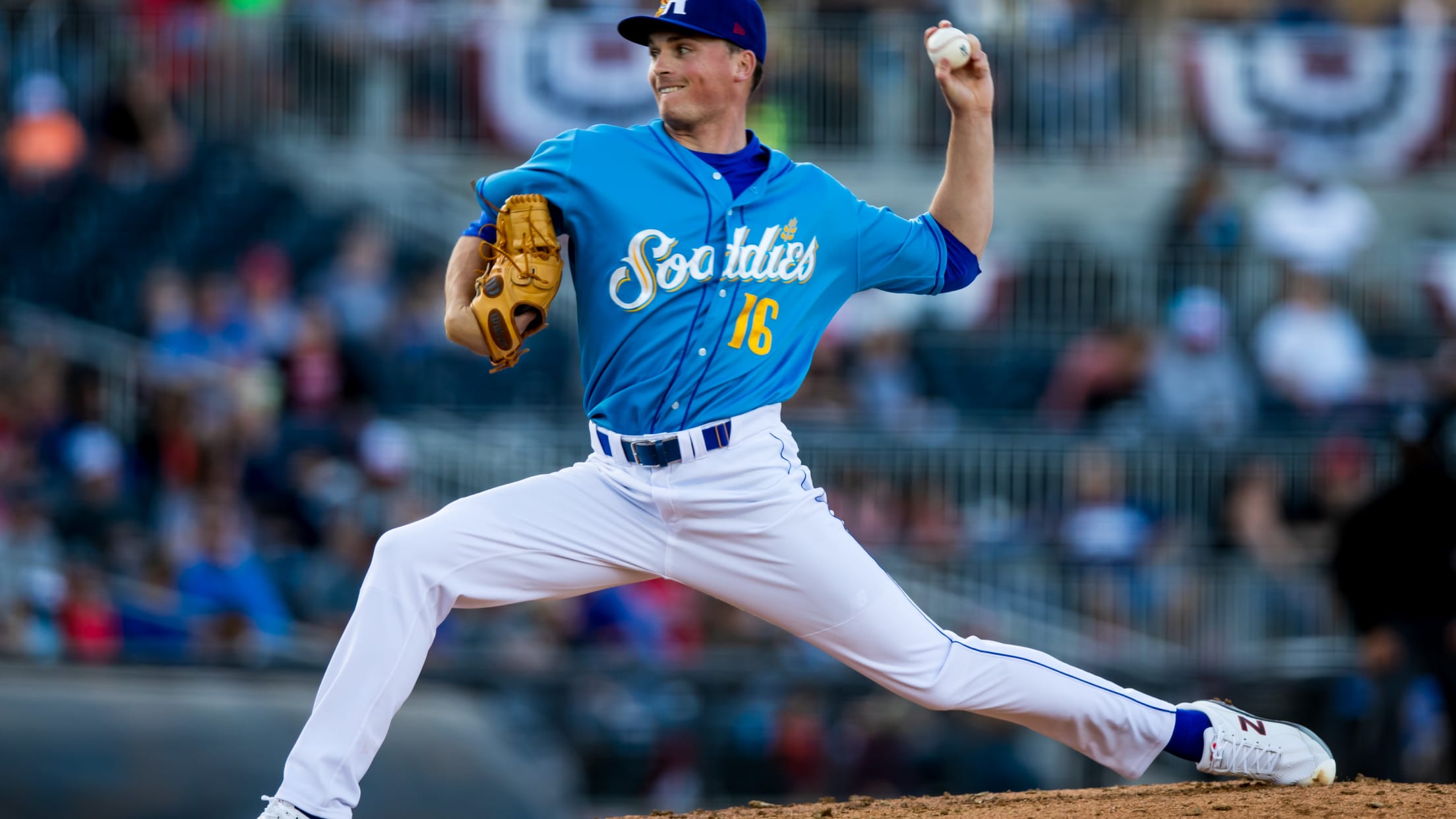 Sod Poodles lefty Tommy Henry tossed 6.2 innings of one-run ball in Amarillo's win on Saturday. (John Moore)
Corpus Christi, Texas— Sod Poodles lefty Tommy Henry shined in a career performance on Saturday night at Whataburger Field, tossing 6.2 innings of one-run ball. Henry's performance, paired with a three-run opening inning, propelled Amarillo to a 5-2 win against the Corpus Christi Hooks. Henry picked up his first win
Corpus Christi, Texas— Sod Poodles lefty Tommy Henry shined in a career performance on Saturday night at Whataburger Field, tossing 6.2 innings of one-run ball. Henry's performance, paired with a three-run opening inning, propelled Amarillo to a 5-2 win against the Corpus Christi Hooks.
Henry picked up his first win of the season, striking out seven batters and allowing just four hits. The former Michigan Wolverine did not issue a walk. Henry allowed just a solo homer to Hooks catcher Korey Lee in the second inning.
Amarillo's offense set the tone early with a three-run first inning, as outfielders Dominic Fletcher and Stone Garrett belted back-to-back solo homers to give the Soddies a 2-0 lead against Hooks starter Jose Bravo.
BACK-2️⃣-BACK!

Dominic Fletcher and Stone Garrett hit back-to-back homers in the 1st! What a start!

End of the 3rd: Soddies 3, Hooks 1 pic.twitter.com/cc0CbYZFtS

— Amarillo Sod Poodles (@sodpoodles) June 27, 2021
Bravo could not get out of the first inning, allowing two more hits and allowing Jose Herrera to score on a wild pitch to make it 3-0.
Amarillo's bullpen secured the win, combining for the final 2.1 innings and allowing just a run.
Left-hander Mack Lemieux replaced Henry in the seventh and recorded the final out of the frame. Blake Rogers allowed a run in the eighth as Corpus Christi pulled within a run at 3-2, but escaped further trouble to keep Amarillo ahead.
The Sod Poodles scratched across two more runs in the top of the ninth, including an RBI double from infielder Jose Curpa.
Rogers and Jeff Bain then combined to pitch a scoreless ninth.
With the win, Amarillo snapped a three-game losing skid.
The Soddies aim for a second straight win and series split tomorrow evening at Whataburger Field. Amarillo sends righty Bryce Jarvis to the mound, while Corpus Christi counters with lefty Jonathan Bermudez. First pitch is at 5:05 p.m.