Hernandez, Pennington and Webb Twirl Fireflies 3rd Shutout
Staff accumulates 12 strikeouts in 5-0 win over GreenJackets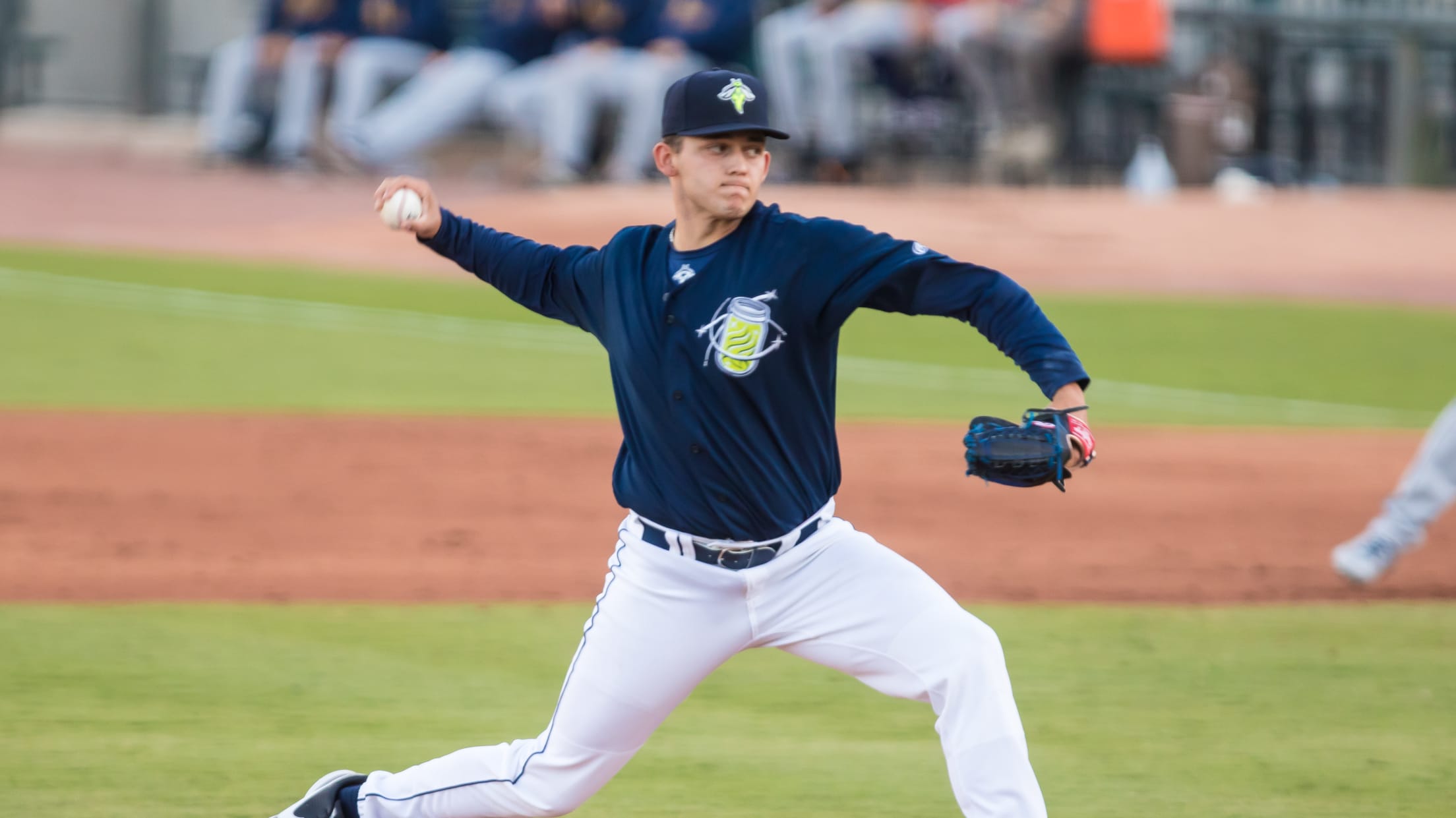 COLUMBIA, S.C. – Ben Hernandez, Walter Pennington and Nathan Webb combined to throw Columbia's third shutout of 2021 Friday night in a 5-0 win over the Augusta GreenJackets. All three shutouts this season have come against Augusta. Hernandez (W, 1-2) started the game with a career-best five innings pitched and
COLUMBIA, S.C. – Ben Hernandez, Walter Pennington and Nathan Webb combined to throw Columbia's third shutout of 2021 Friday night in a 5-0 win over the Augusta GreenJackets. All three shutouts this season have come against Augusta.
Hernandez (W, 1-2) started the game with a career-best five innings pitched and seven punchouts before handing the ball to Pennington who fanned four in three frames. Webb closed the game out with a 1-2-3 inning to move his ERA to a team-low 0.60.
The Fireflies (22-15) saw Tyler Tolbert climb his way a position higher on the all-time team leaderboard. Tolbert stole a Fireflies-best three bases in tonight's game to give him 21 on the season. That tied him for second-most in a single season for a Fireflies player with Hansel Moreno, who accomplished the feat in 2018. He's chasing Jacob Zanon, who stole 28 bags in 2017.
Kale Emshoff provided the offensive exclamation point, hitting his second homer of the season in the fifth inning, to drive home Darryl Collins and put the Fireflies up 4-0. The scoring started in the first. After Maikel Garcia led off the inning with a base knock, Felix Familia hit him in to put Columbia up 1-0.
In the fourth, Garcia chased Augusta (18-22) starter Jared Johnson (L, 0-2) off the mound with a knock up the gut to score Rubendy Jaquez to push the score to 2-0. Columbia finished off the scoring with a Diego Hernandez base hit after Tolbert's third stolen base of the night in the eighth.
The Fireflies continue their series with the Augusta GreenJackets tomorrow at 6:35 at Segra Park. Righty Matt Stil (2-1, 5.89 ERA) gets the nod for Columbia and Augusta sends RHP Darius Vines (1-0, 2.10 ERA) to the bump.
The Fireflies kick off their Negro League Celebration presented by Ogletree Deakins at Segra Park tomorrow. Columbia will play as the Newark Eagles and Augusta will don the jerseys of the Chattanooga Choo Choo's. Russell "Crazy Legs" Patterson, one of 190 surviving members of the Negro Leagues, will throw out the first pitch and after the game, fans will be treated to a fireworks show put on by Munnerlyn Pyrotechnics.