Hillsboro Wins Third Straight Against Vancouver
Gutsy Outing by Backhus Closes Door on Canadians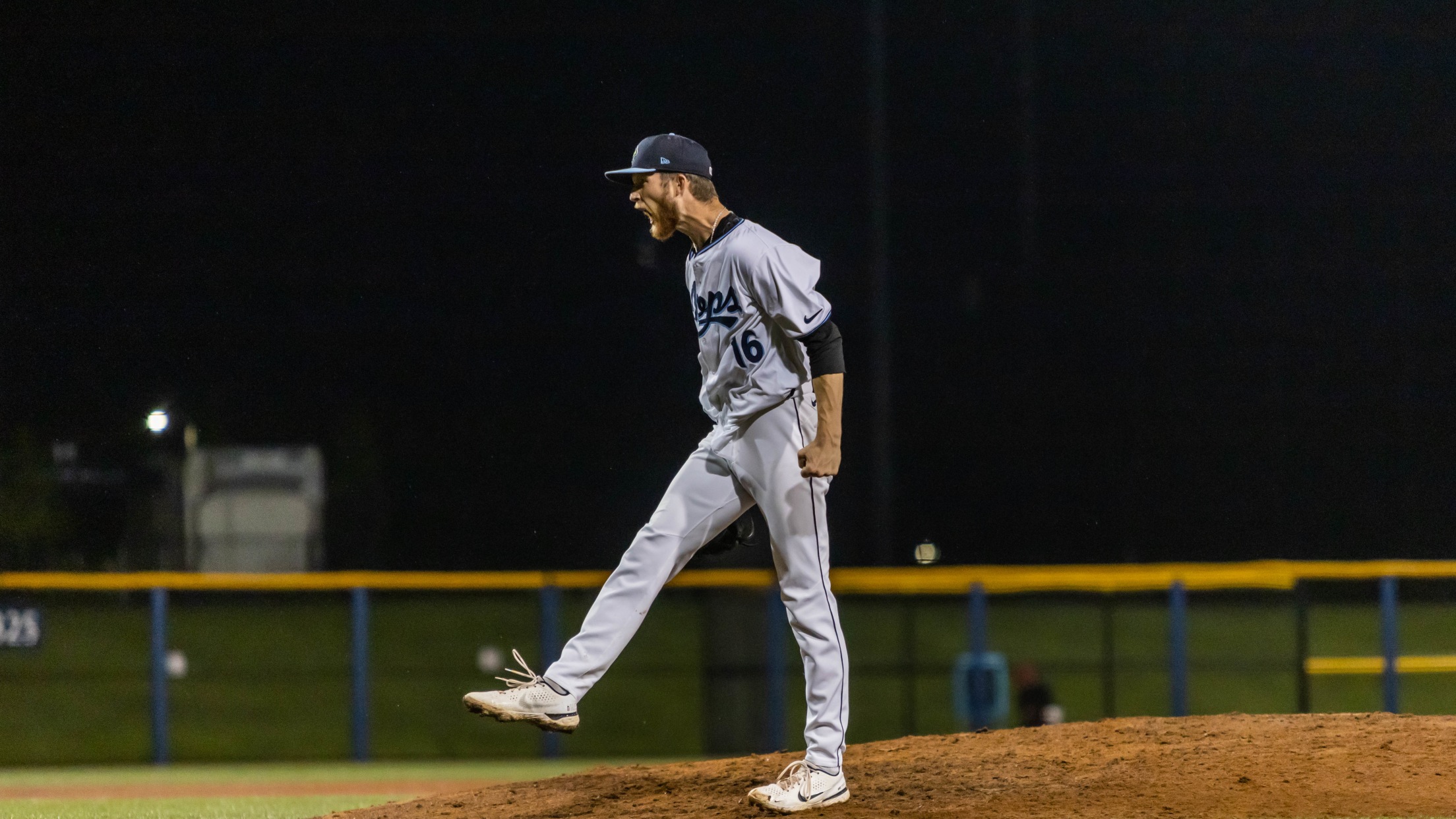 Hillsboro, OR (May 26, 2022) - A torrential downpour delayed the game for 45 minutes, after Luke Albright recorded just two outs in the first inning. He would come back out after the stoppage and record his third win of the season, allowing just one run. Kyle Backhus got his
Hillsboro, OR (May 26, 2022) - A torrential downpour delayed the game for 45 minutes, after Luke Albright recorded just two outs in the first inning. He would come back out after the stoppage and record his third win of the season, allowing just one run. Kyle Backhus got his first professional save, in a dramatic ninth inning, en route to a 4-3 win. Hillsboro has won the first three games of this series, improving to 7-2 this season against Vancouver.
Tristin English picked up where he left off yesterday, with a hit, stolen base and run scored in the second inning. Shane Muntz recorded his first RBI as a Hop, giving them a 1-0 lead.
Hillsboro continued the scoring against Yosver Zulueta, as Ryan Bliss singled and Caleb Roberts walked. They would successfully complete a double-steal, with Bliss scoring on an RBI groundout by Tim Tawa. Hillsboro had a 2-0 lead heading to the fourth.
Yosver Zulueta, who was consistently throwing 96-97 mph, lasted 3.2 innings, giving up just two hits while striking out five.
Everett, Washington native, Addison Barger, hit his seventh home run of the season to bring the score to 2-1. That would be the only run that Luke Albright surrendered over five innings.
Two runs would score in the Hillsboro fifth, on singles by Cam Coursey, Danny Oriente and Caleb Roberts.
Marcos Tineo made his 11th appearance of the season, allowing two singles and two walks that scored two runs for the Canadians. Riley Tirotta had the big hit in the inning, driving home both runs on a single. It was 4-3 Hillsboro after six.
Another solid outing from the newest Hop, Jose Alcantara, as he threw two scoreless innings.
Kyle Backhus would come on in the ninth, allowing a leadoff triple to Davis Schnieder, his first of the season. The next hitter, Miguel Hiraldo, reached on a fielder's choice and then stole second base. There were runners at second and third with nobody out and Backhus would strike out the next three hitters, Ray, Sosa and Berroa to end the game. Backhus recorded his first career professional save, in the 4-3 Hops win.
Hillsboro (21-19) and Vancouver (18-20) will play game four of the series at Ron Tonkin Field on Friday. Rich Burk will have the call on Portland's CW, with Matt Richert and Seth Hoiland on Rip City Radio 620. The pre-game show starts at 6:20 with first pitch at 6:35.